A COLOUR COMPOSITION, NEW NORWEGIAN DESIGN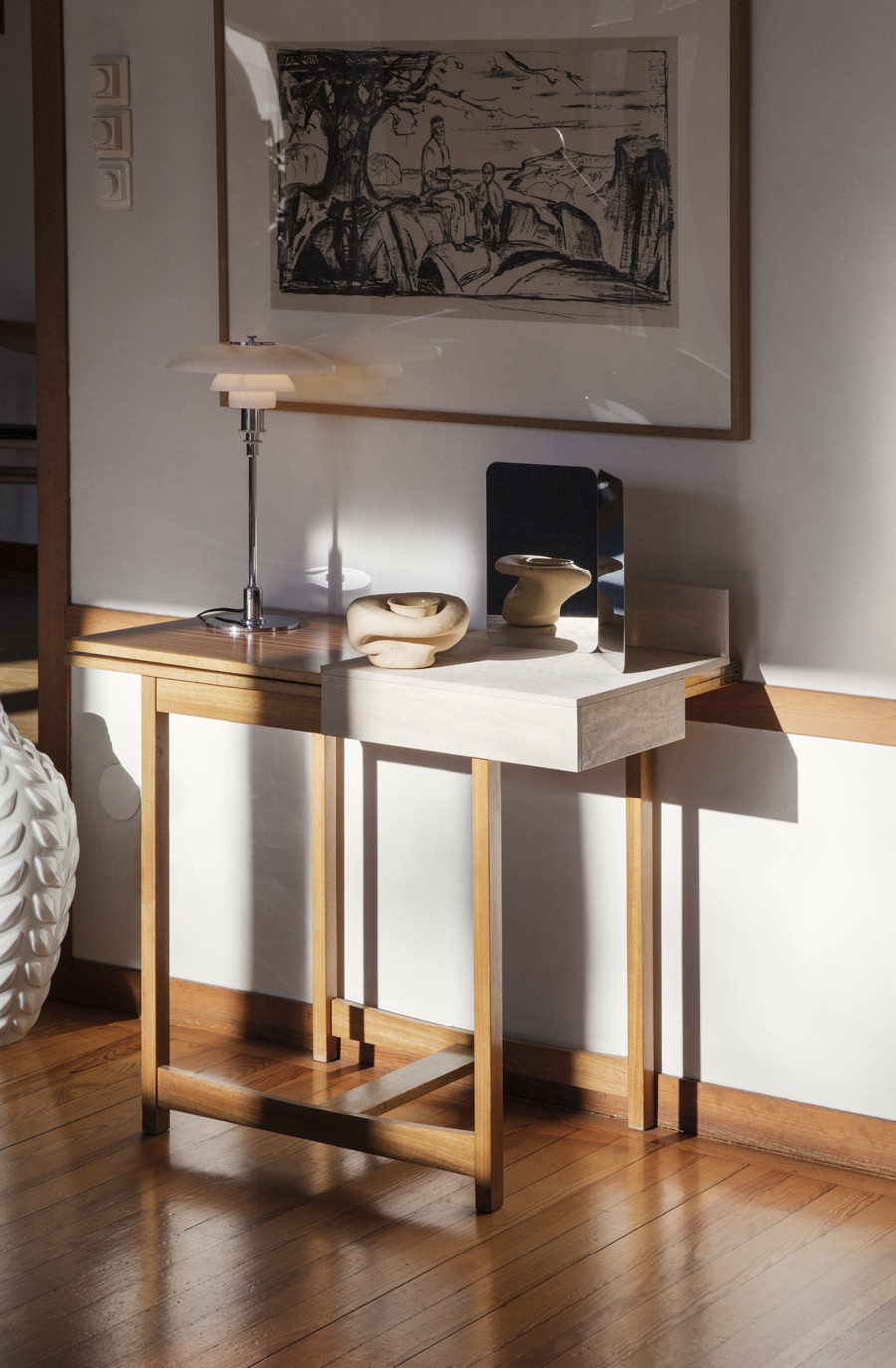 Jeg har gledet meg til å vise dere bilder fra utstillingen A COLOUR COMPOSITION, New Norwegian Design som ble vist på den norske ambassaden i Stockholm forrige uke. Både ambassaden, tegnet av arkitekt Knut Knutsen tidlig på 50-tallet og utstillingen kuratert av Kråkvik & D´Orazio var et imponerende syn på åpningskvelden – og bildene er tatt av fotograf Lars Petter Pettersen før gjestene inntok ambassaden. Utstillingen viser det beste av norsk design og kunsthåndverk i dag og ble holdt av SMI (Samarbeidsrådet for møbel og interiør), et nettverk av designere, produsenter, organisasjoner og utdanningsinstitutt som jobber for å styrke norsk møbel- og designindustri.
The exhibition A COLOUR COMPOSITION, New Norwegian Design was shown at the Norwegian Embassy in Stockholm last week – an exhibition that shows the best of new Norwegian design and crafts today. The Norwegian Embassy in Stockholm is one of architect Knut Knutsen´s most iconic buildings, and its original features from the early fifties has been well preserved. The unique rooms in the embassy sat the framework for the special exhibition I was so lucky to see last week. Curated by Norwegian stylist duo Kråkvik & D´Orazio.
Above; 124˙Mirror by Daniel Rybakken/Artek and Levels of Attachment and belongings vase by Lillian Tørlen. Below; Dini sofa by Andreas Engesvik/Fogia, Camp Lounge Chair by Anderssen & Voll/Fora Form, Root sofa table by Runa Klock/Fora Form, Atlas Sculptural shelf by Mikael Pedersen in collaboration with Van Den Weghe.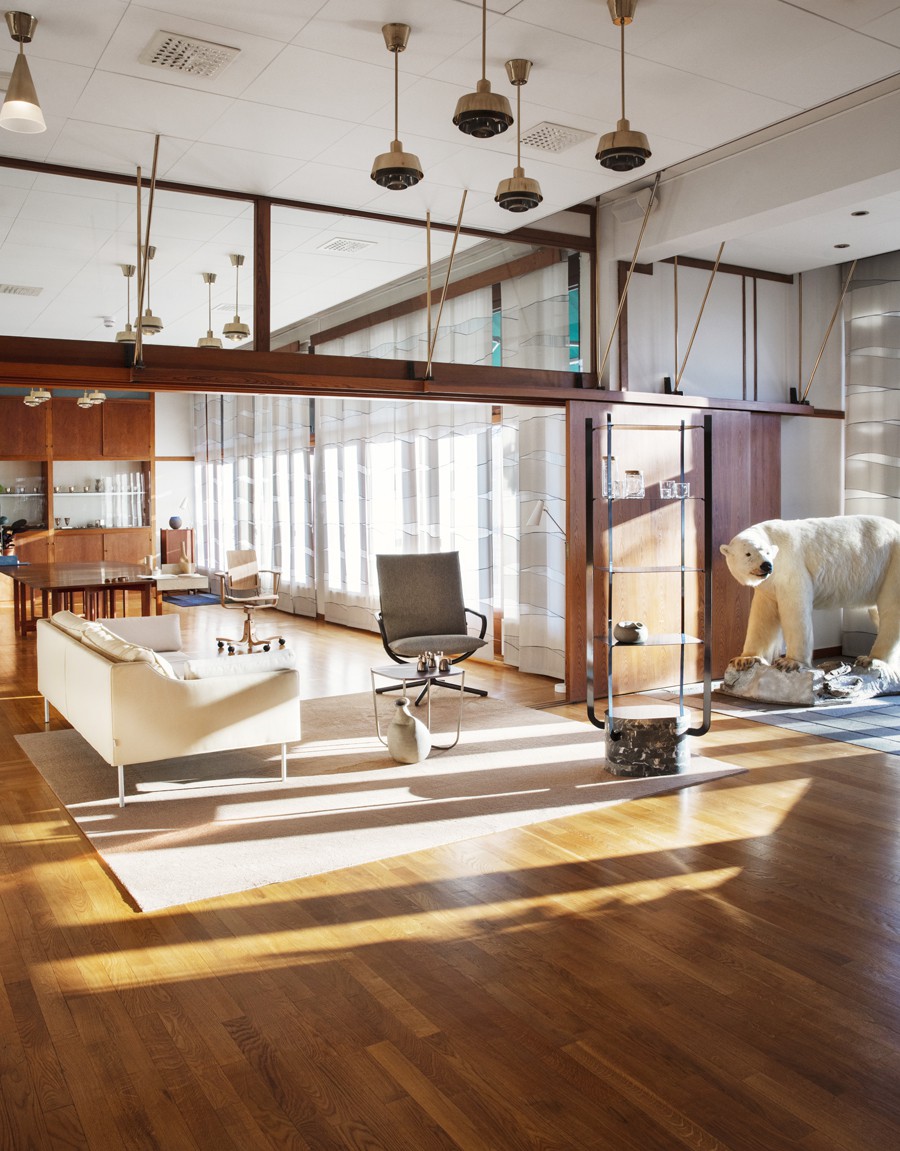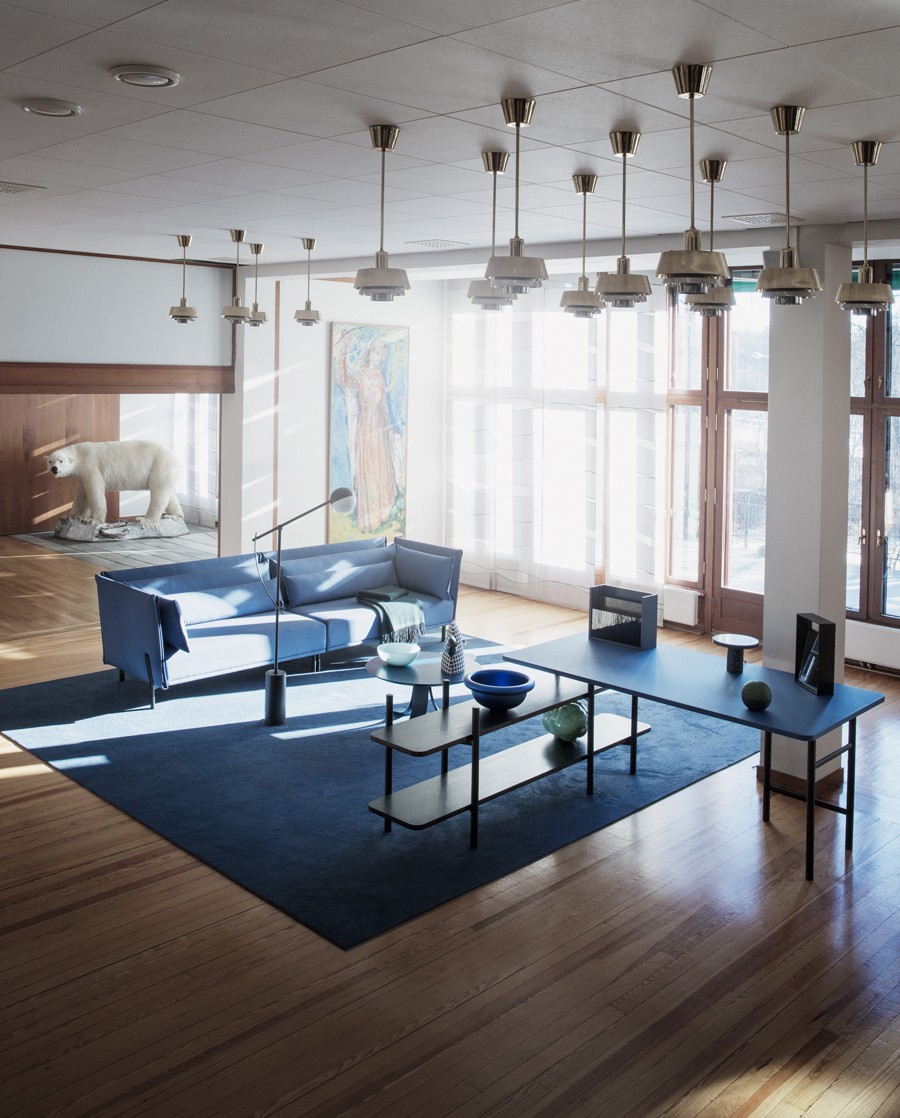 Above; Niu sofa by Hallgeir Homstvedt/Hjelle, Pi table by Anderssen & Voll/Fjordfiesta, Balancer lamp by Yuue/Northern Lighting, Un Divided modular furniture system by Stokke Austad/Elementa, Sculptural object by Beate Einen, Wallbox by Sara Polmar, Falla bowl by Linda Svedal Walsøe/Wik & Walsøe, Core lamp by Runa Klock/New Works, Sfera II spherical box by Kristine Bjaadal, limited edition of five.
Below; Bambi chair by Rastad & Relling, relaunched by Fjordfiesta and Utopia Workshop, Dong vessel by Kim Thomé and Aura mirror by Bjørn van den Berg/New Works.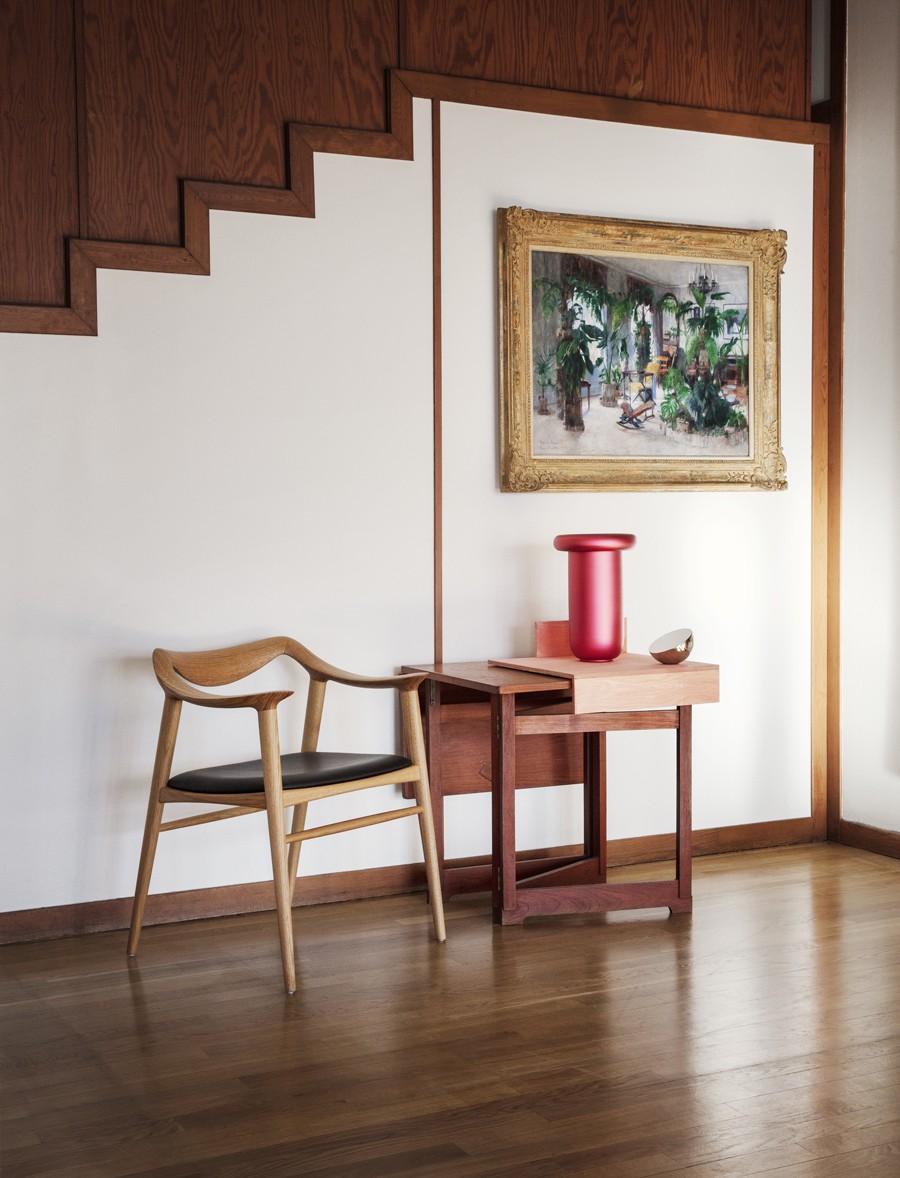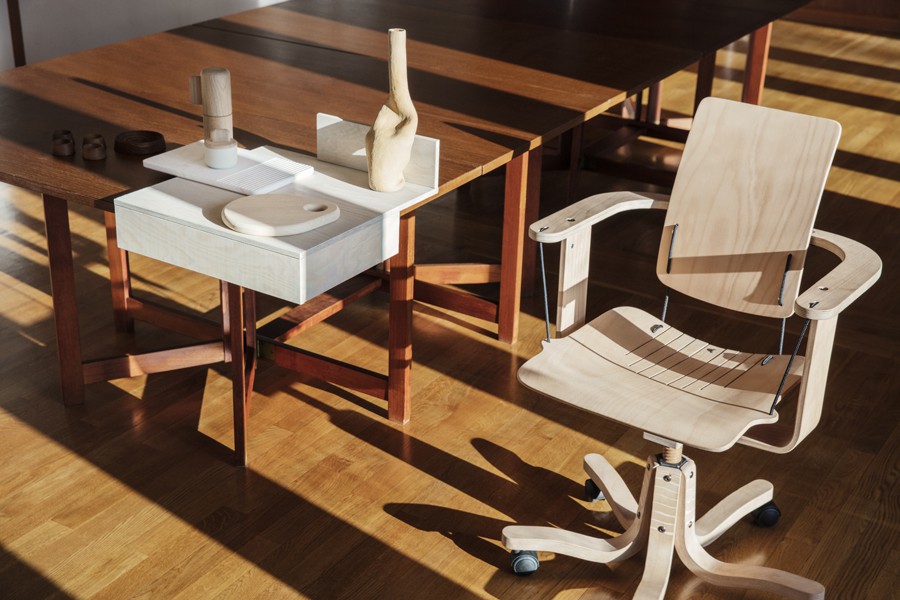 Above; Woodwork chair by Peter Opsvik/prototype, Tind by Osloform, Paddle pepper grinder and Paddle salt container by Noidoi/Skagerak, Groove plate by Hallgeir Homstvedt/Muuto, Dråpe cutting board by Gridy/Trefjøla, vase by Lillian Tørlen.
Below; Noor chair by Stokke Austad, Form us with love, Grønlund design and Scandinavian Business Seating design team/ Scandinavian Business Seating. Kiila coat stand by Daniel Rybakken/Artek, Bow stool by KnudsenBergHindenes/prototype, Spring tray by Siv Lier/Woud, Dual plate by Sara Polmar/prototype, Torqued lamp by Andreas Bergsaker/prototype, Shaker inspired carpet beater by Vera & Kyte/prototype, Melvin blanket by Kristine Five Melvær/Røros Tweed. 
En imponerende utstilling norsk design i rammene på den flotte ambassaden i Stockholm, og som Jannicke og Allesandro sier; Som arbeidet til arkitekt Knut Knutsen har vist oss har norsk design sine røtter – men det er kanskje akkurat nå vi er vitner til begynnelsen på en ny norsk design æra.
Stylists Jannicke Kråkvik and Allesandro D´Orazio: As the work of Knut Knutsen has shown us, Norwegian design has its roots, but it just might be right now we are witnessing the dawn of a new Norwegian design era.
Elisabeth