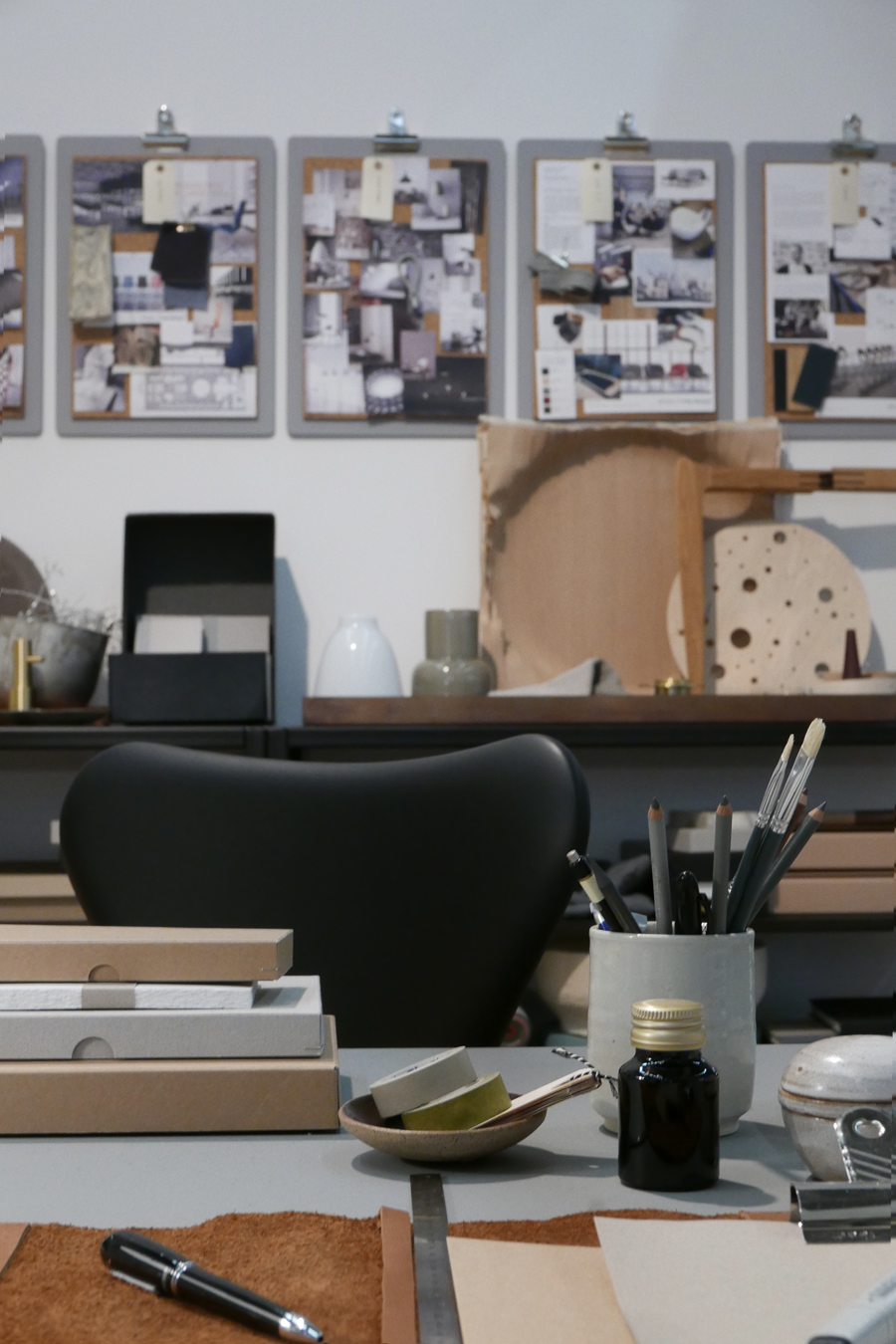 SFF 2017 // HIGHLIGHTS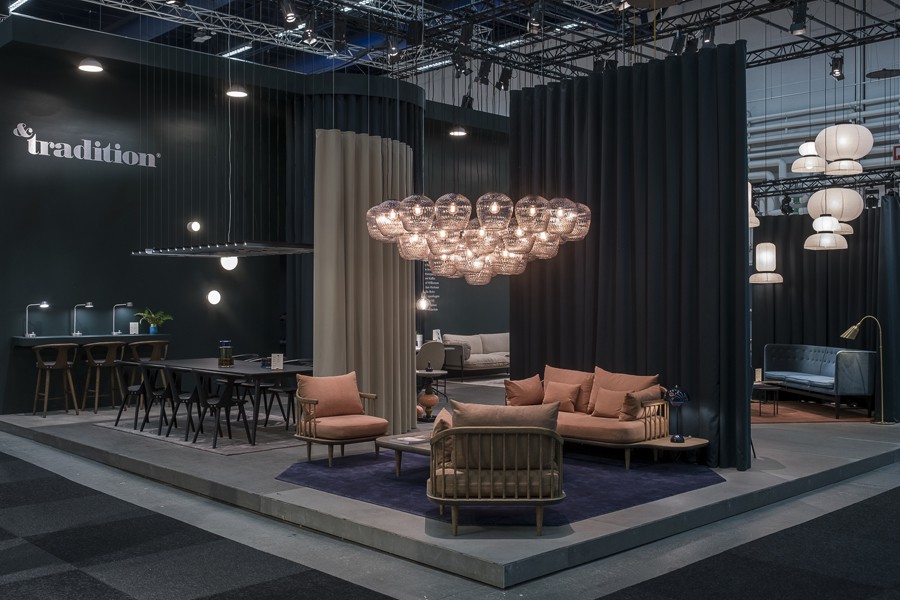 Foruten Contrasts-utstillingen av Lotta Agaton var det selvfølgelig noen spennende høydepunkter blant utstillerene på messen i Stockholm forrige uke også. Nyhetene har vi jo allerede sett, men noen stands er mer inspirerende enn andre – både i konsept, fargevalg og styling. &tradition (over og under) hadde som alltid en av messens beste locations og utstillingen er en videreføring av konseptet fra showrommet i København. Delikat og med spennende fargevalg. Og de lange gardinene som deler området inn i mindre soner, det er unektelig fint, og langt mer fleksibelt enn faste vegger. Til inspirasjon!
I wrote about the inpiring exhibition Contrasts by Lotta Agaton the other day, and now its time to show some of the other highlights from Stockholm Furniture and Light Fair. Some more inspiring than others with bold colors, cool consepts and nice styling. &tradition (above) had as always one of the best locations at the fair. And one of the best booths as well. Cool and sophisticated, nice colors and the news – well you can see more here. Love the curtains, similar to the ones in their Copenhagen showroom.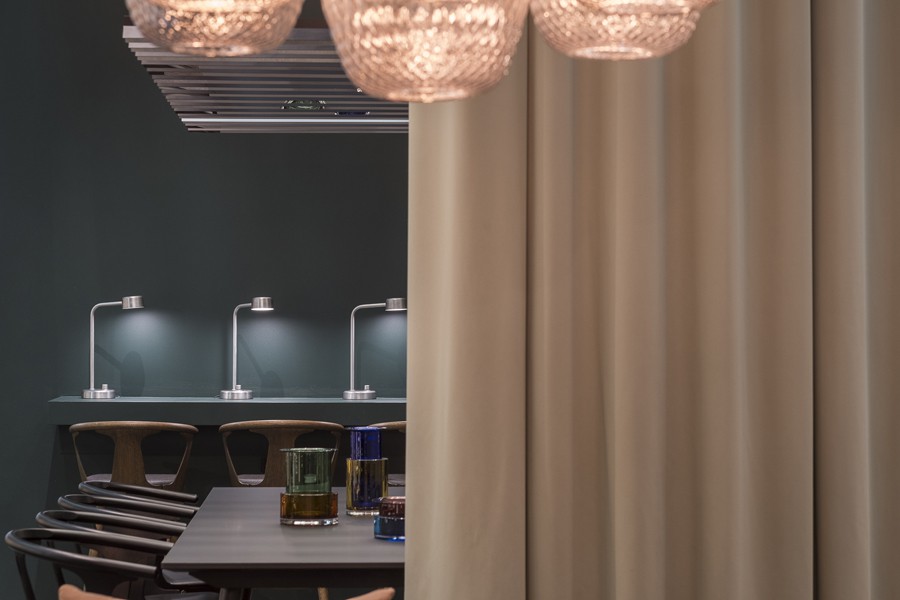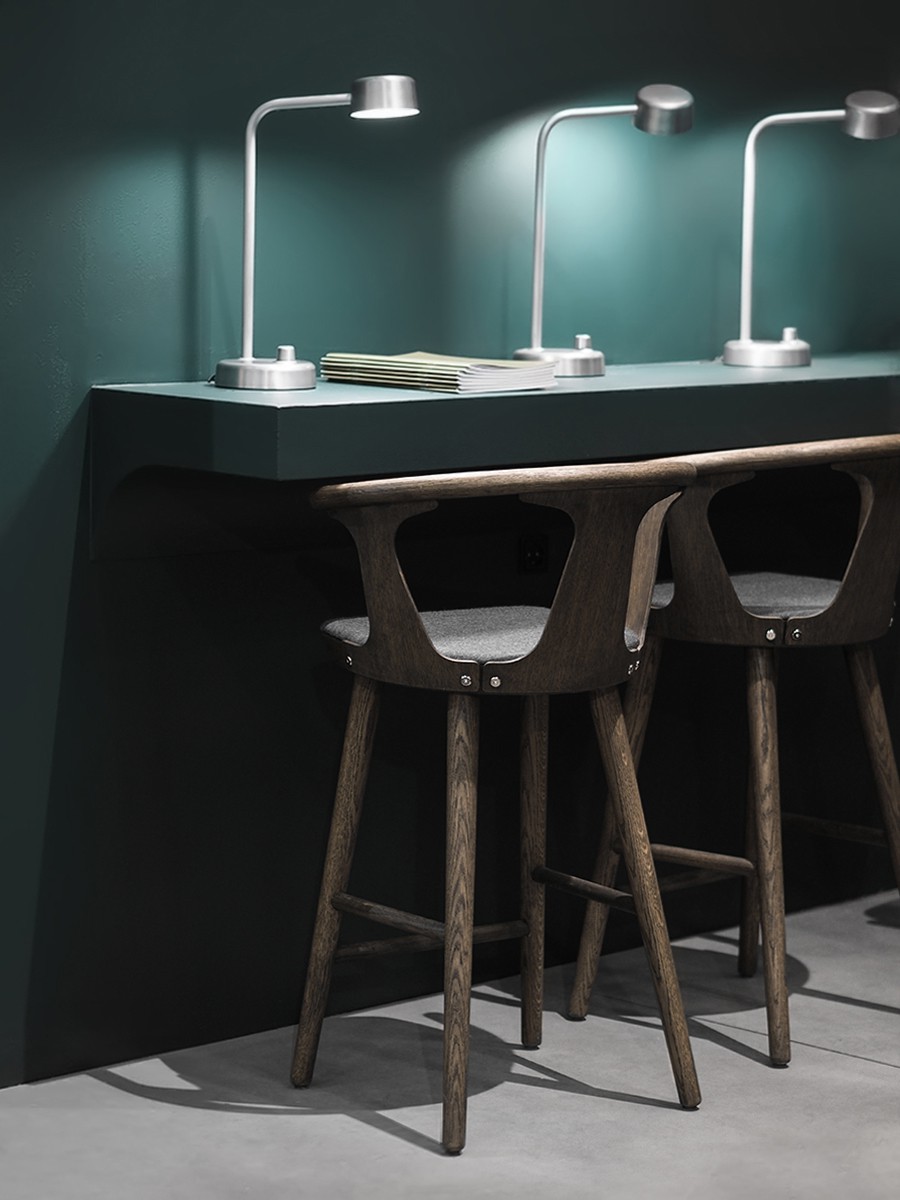 In Between Bar Stool og lampen Working Title er blant &traditions nyheter, og flere kan ses her.
In Between Bar Stool and the table lamp Working Title, both new.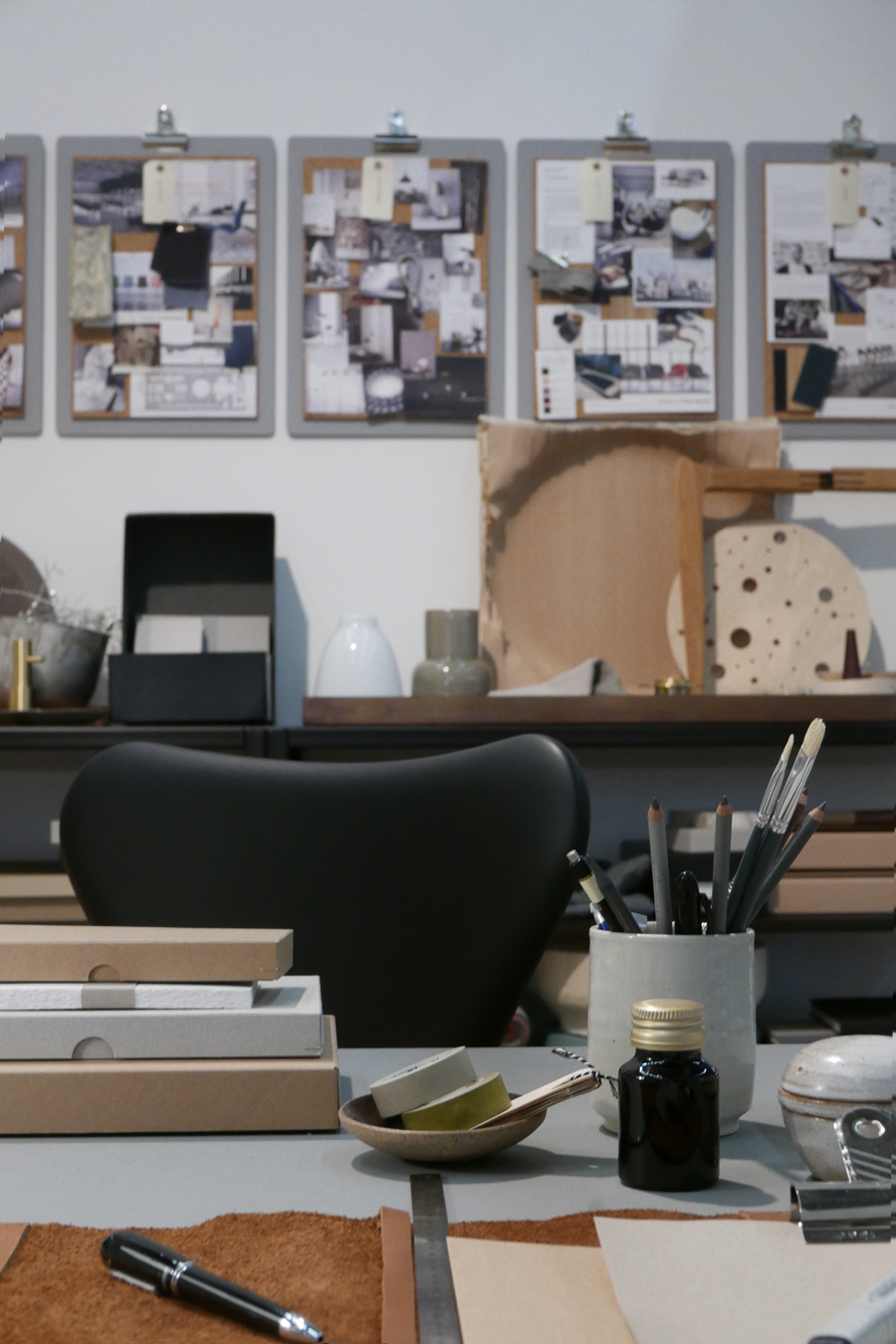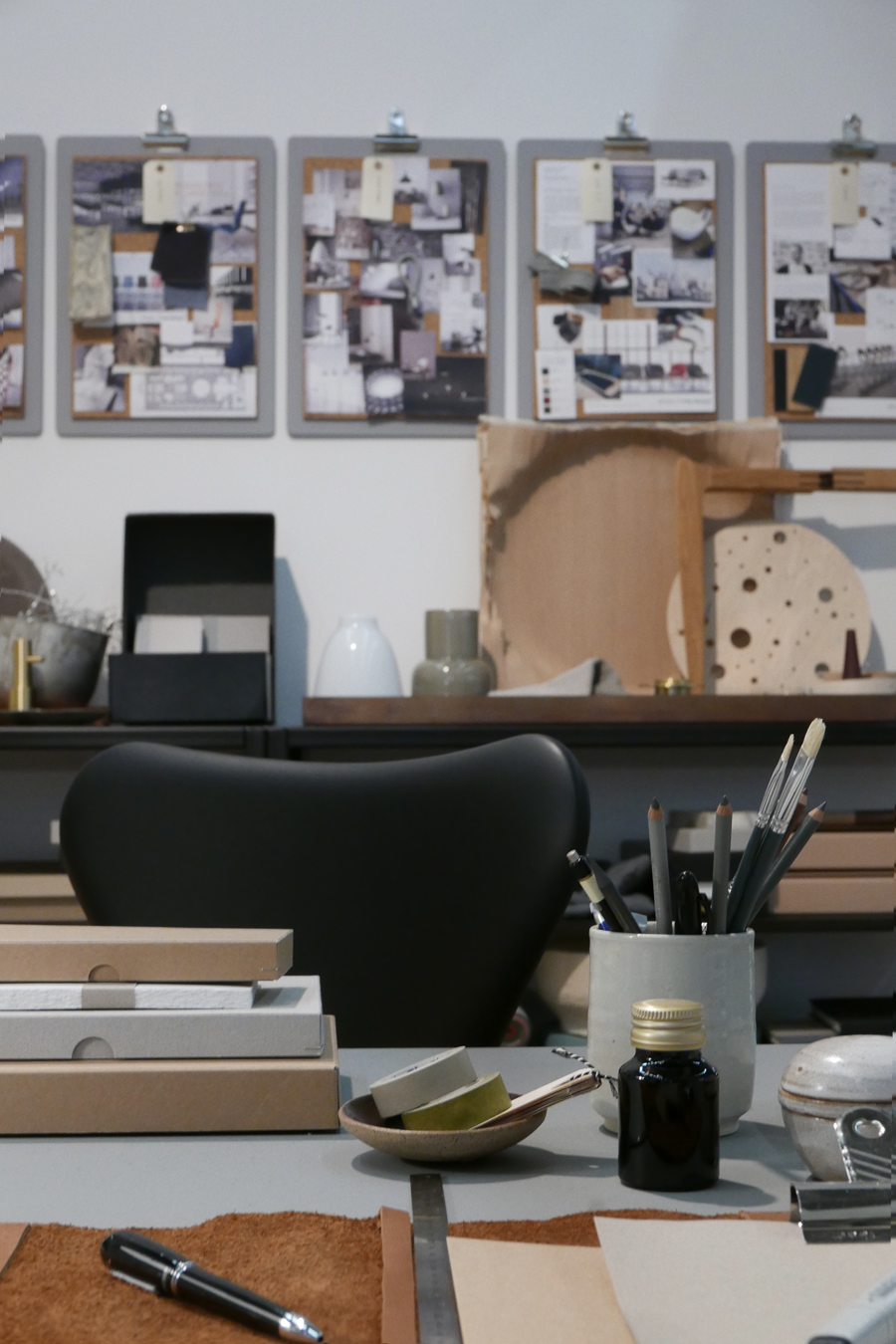 Fritz Hansens monter var også superinspirerende. Arbeidsrommet eklektisk innredet med møbelklassikere som nok en gang beviser at de passer enhver stilretning.
Fritz Hansen inspired with an eclectic decorated office. Classics in a cool and creative workplace, a very successfull mix.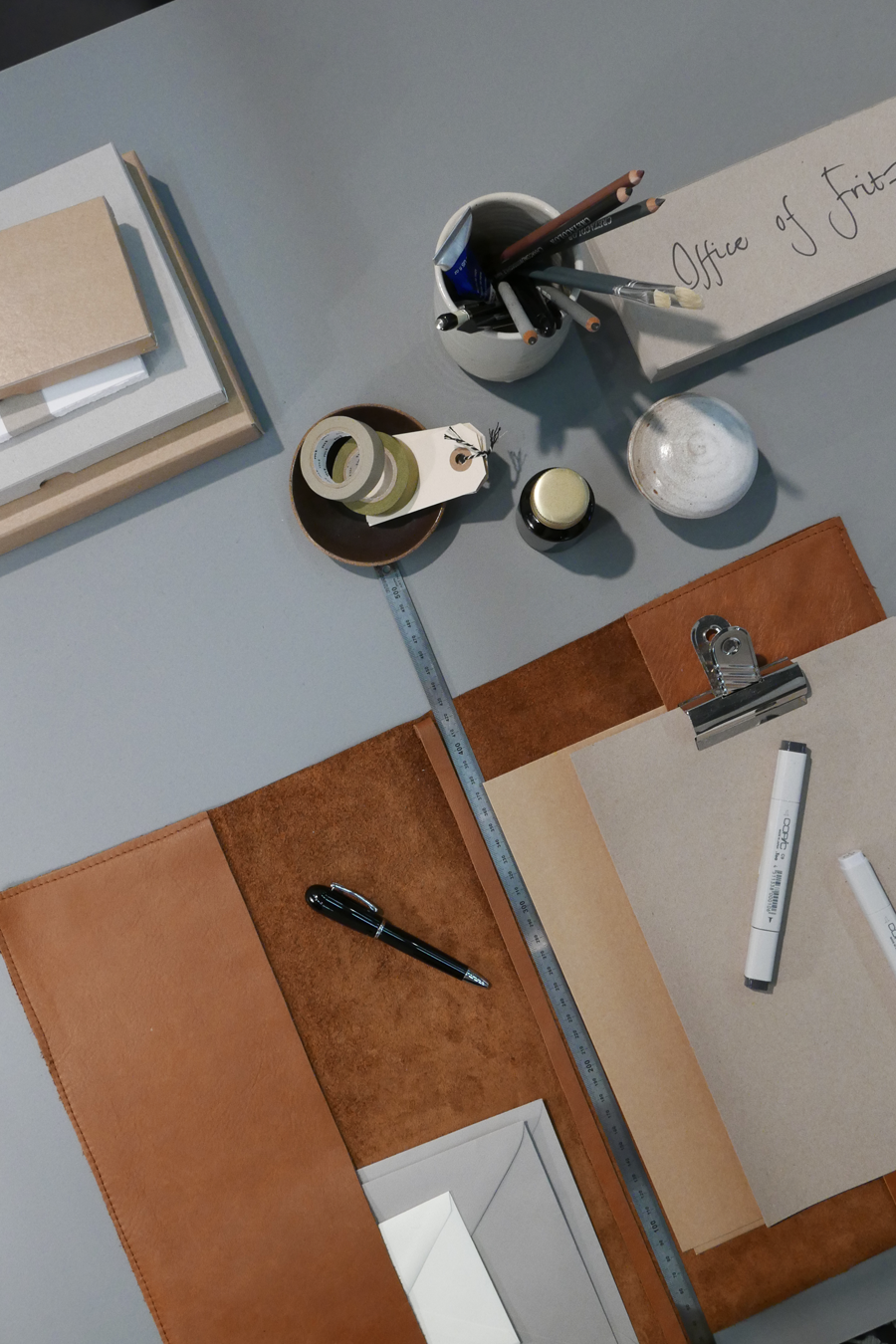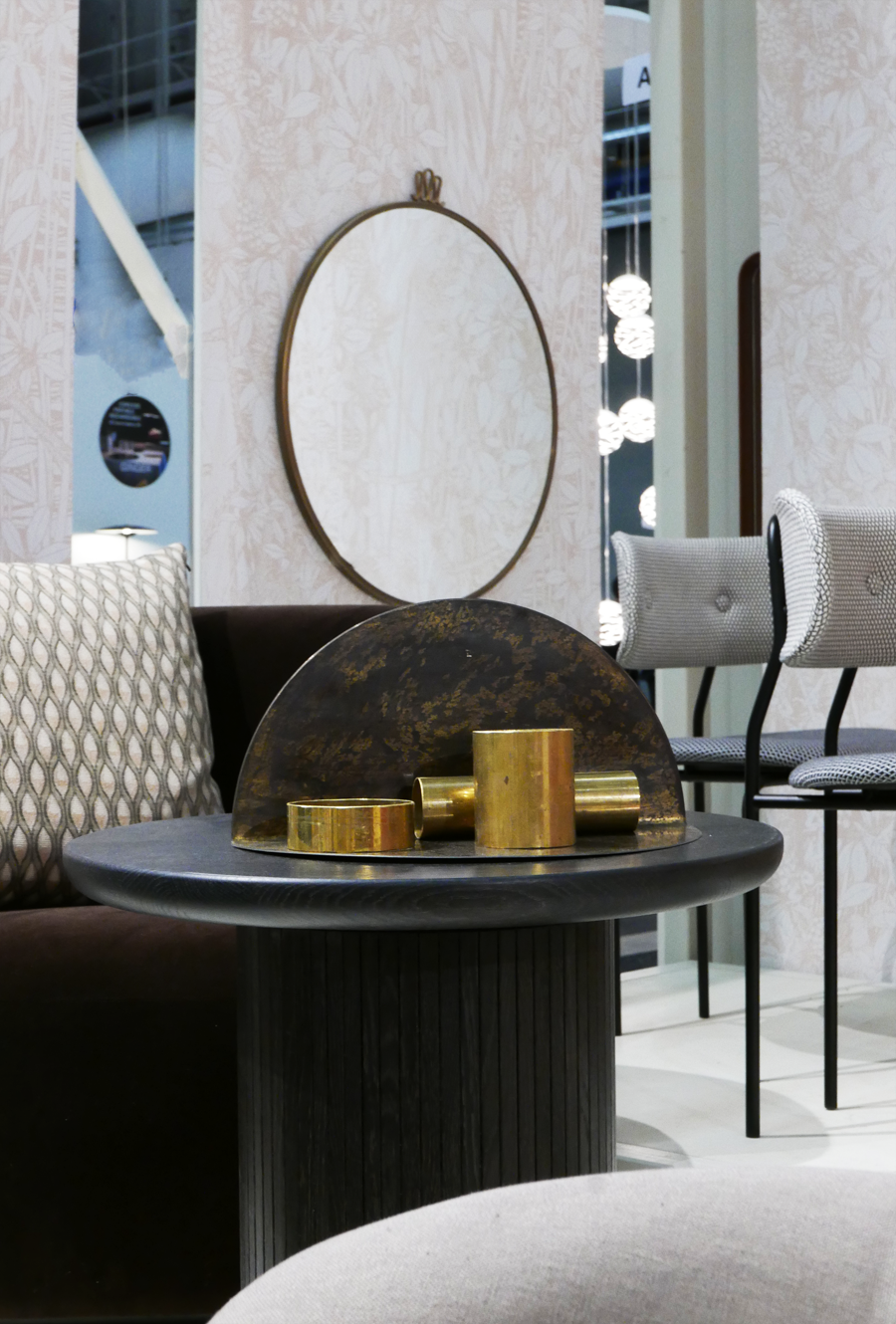 Gubi er alltid sofistikert og classy, denne gangen intet unntak. Pendelvarianten av Pedreralampen (under), Pedrera Ana Pendant Black er designet av Ruiz Millet som en hyllest til Barba Corsini som designet de orginale Pedreralampene.
Gubi is always sophisticated and classy. The Pedrera Ana Pendant Black is designed by Ruiz Millet as a tribute to the designer of the original Pedrera lamps, Barba Corsini.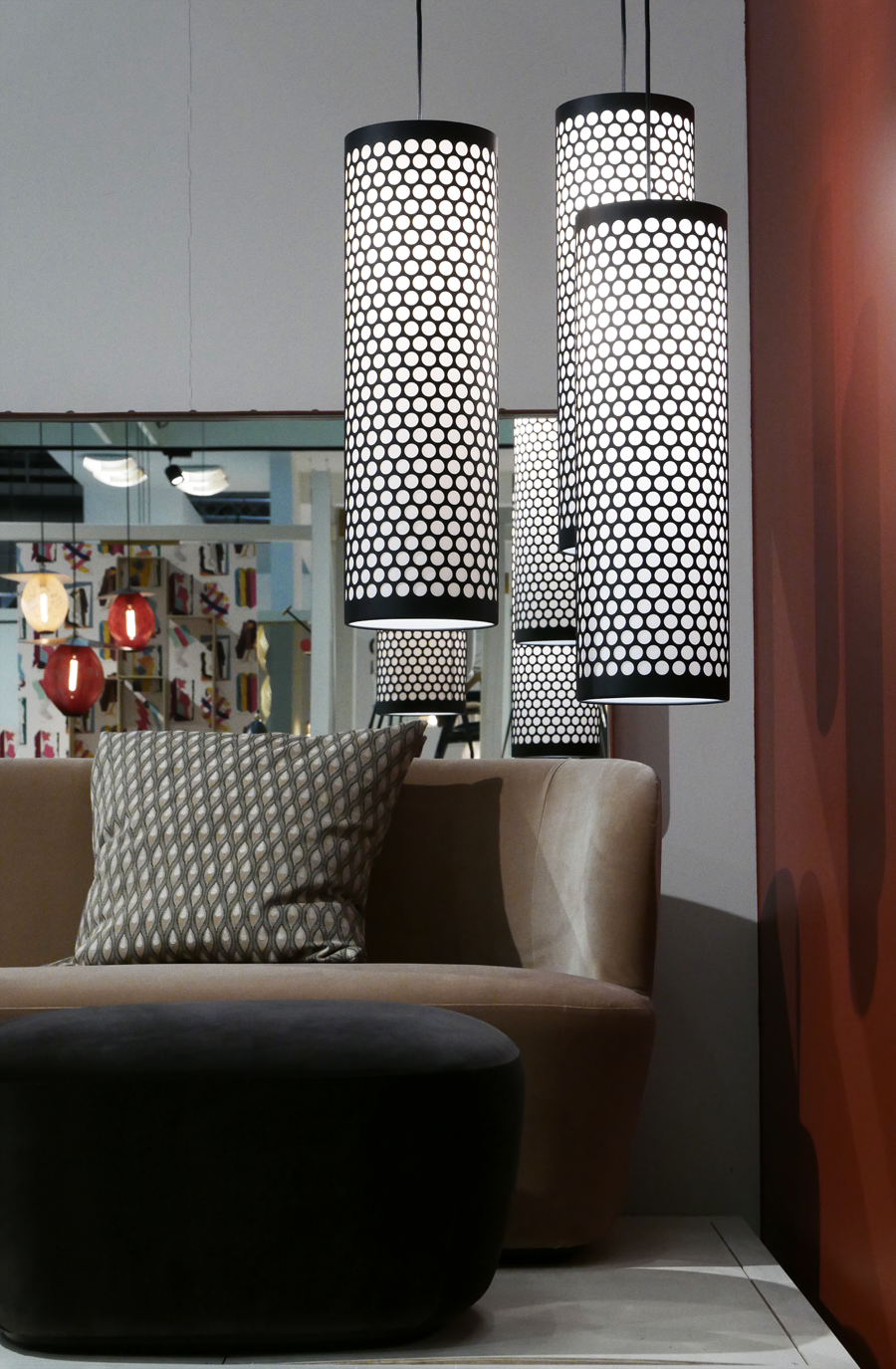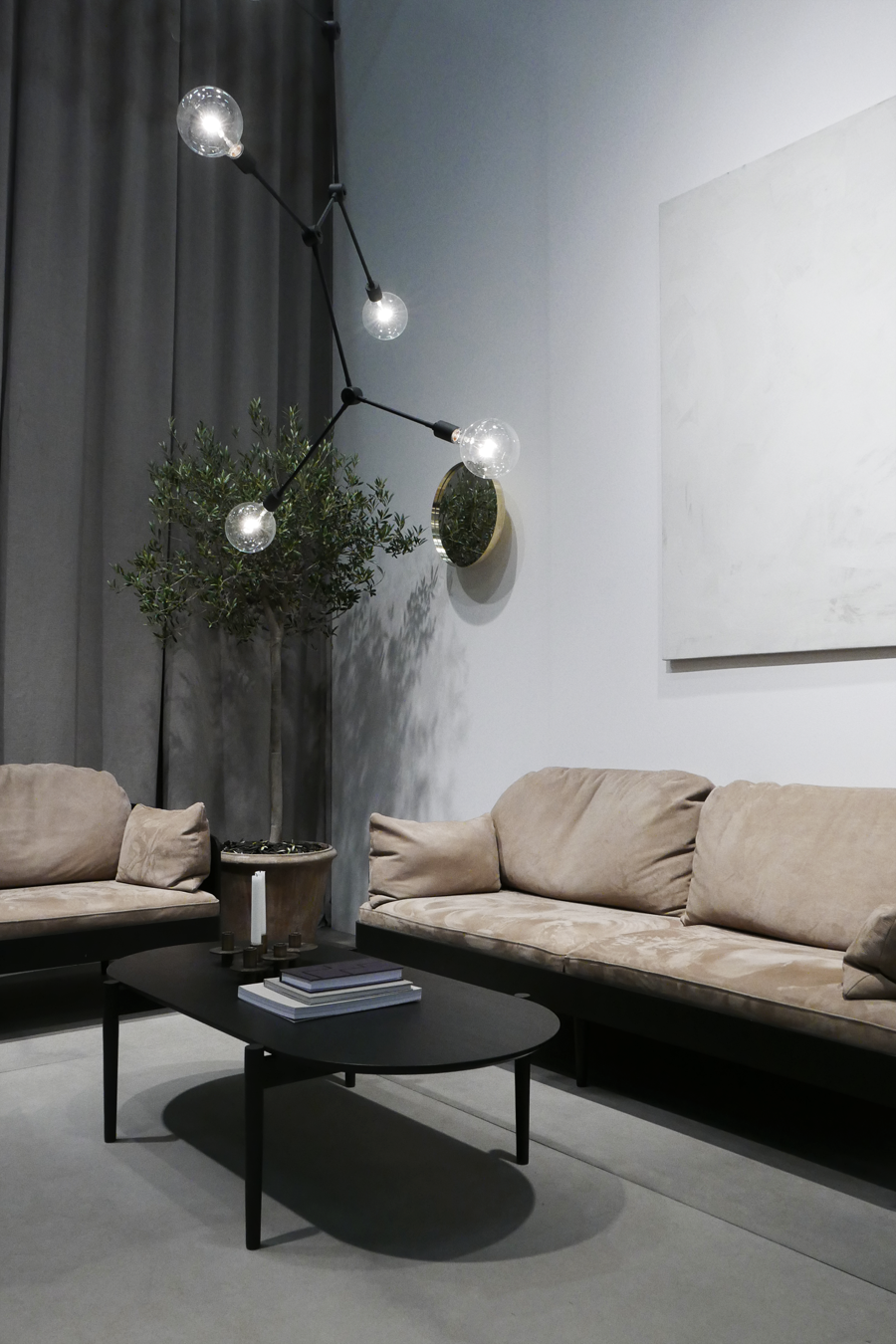 Menus nyheter (over og under) har jeg også vist tidligere da pressebildene ble sluppet. Utstillingen på messen var delikat og fresh i uttrykket, og til en hver tid full av besøkende. Sofanyhetene fra Menu, Septembre sofa designet av Theresa Arns (over) og Taylor sofa av Rui Alves har fått fortjent positiv oppmerksomhet. Og jeg gleder meg til å følge med Menu videre – fra å være en typisk leverandør av kjøkkentilbehør for få år siden til å levere spennende møbeldesign har de hatt en utvikling få andre kan skilte med.
The news from Menu (above and below) has also been featured at the blog already. The booth was at all times crowded, decorated with light colors and curtains like the ones at &tradition – and so very delicate. The two new sofas, Septembre designed by Theresa Arns (above) and Tailor Sofa by Rui Alves got well deserved attention. I´m already looking forward to see whats next from Menu. 
Elisabeth