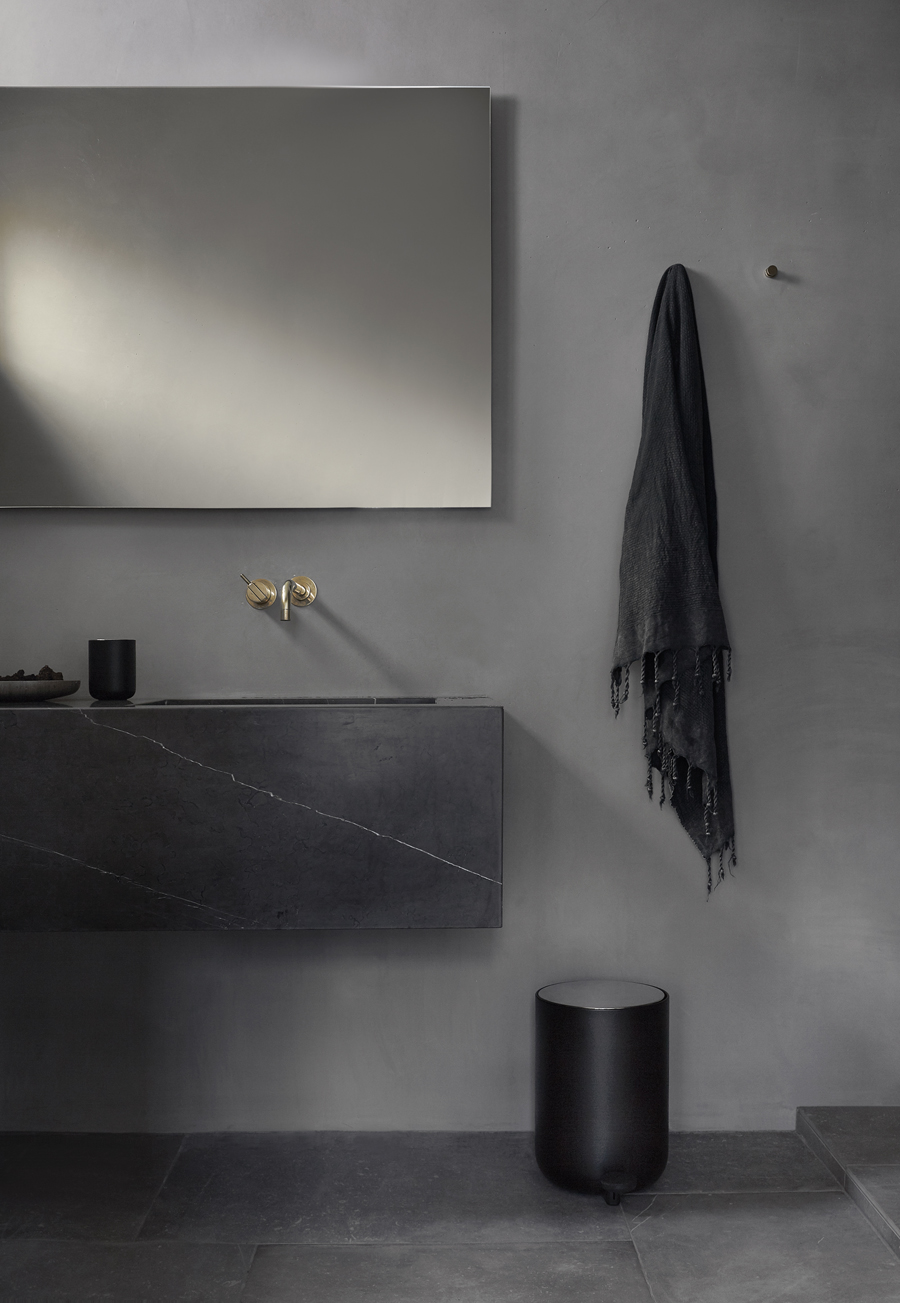 BATHROOM INSPIRATION BY MENU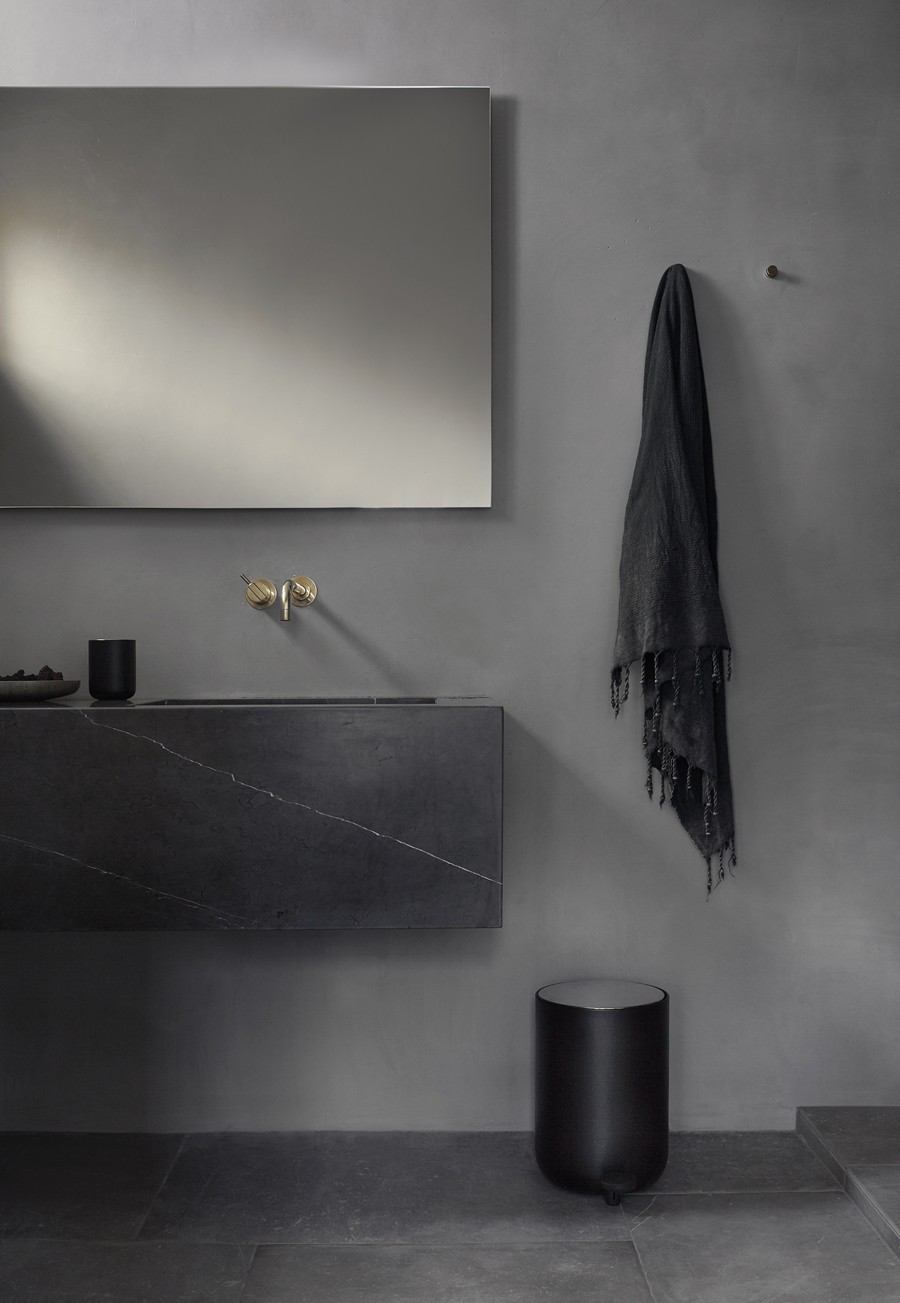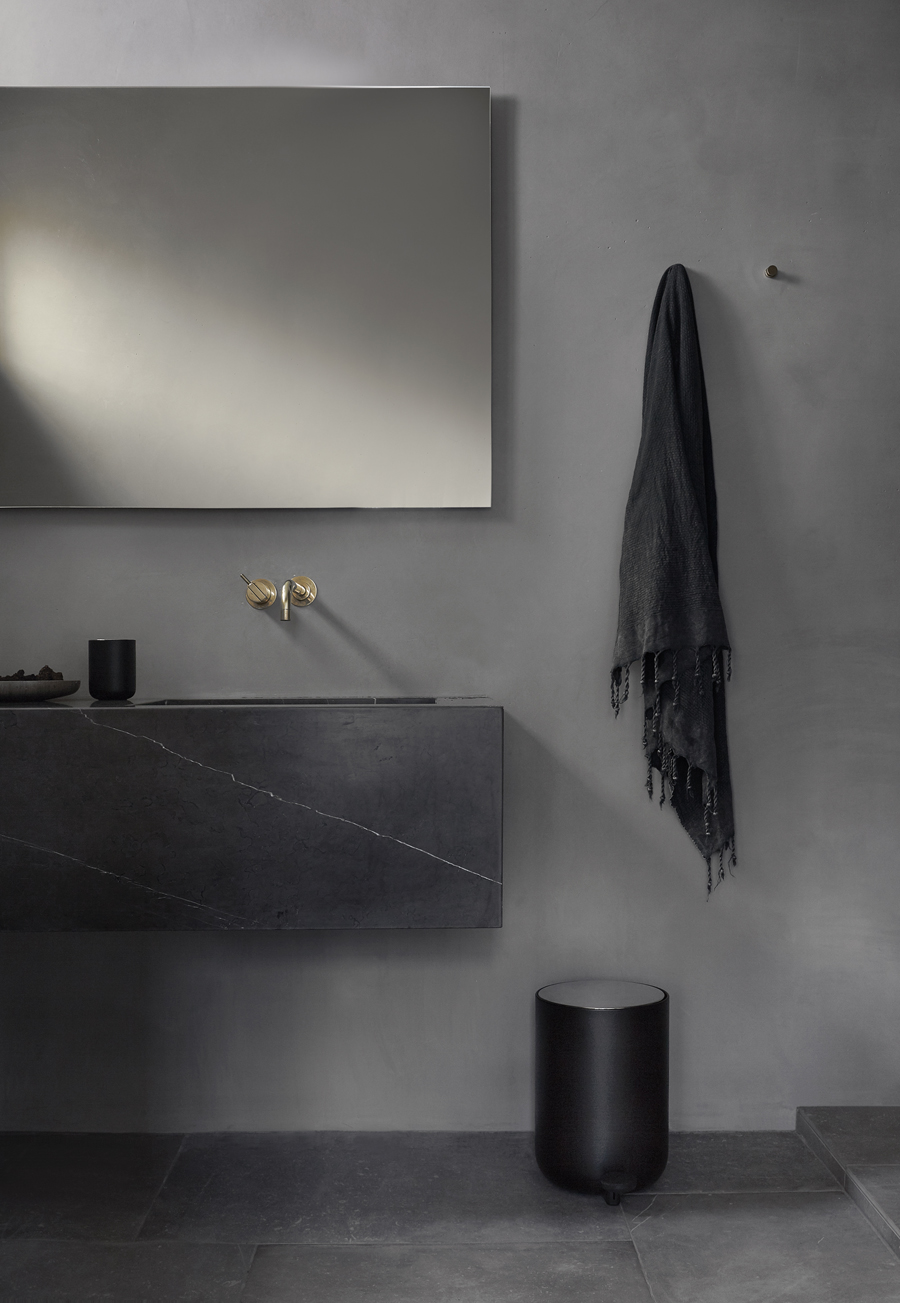 I absolutely love the new images from Danish Menu showing their bathroom accessories. Some is new, some has been part of their collection for a while. I showed you some of the news already in early January and now most of them finally is available in stores. My favorite is the Hoover Bowl (below) made of honed brown marble. Such a beautiful and light expression on a heavy object. Also I love how the bowl can easily be used all over your home, for soaps or your favorite jewellery in the bathroom. For keys in the hallway or as a candleholder. On your kitchen counter, or as a center piece on the dining table. I would probably move it around a lot and admire its beauty. Designed for Menu by Norm Architects.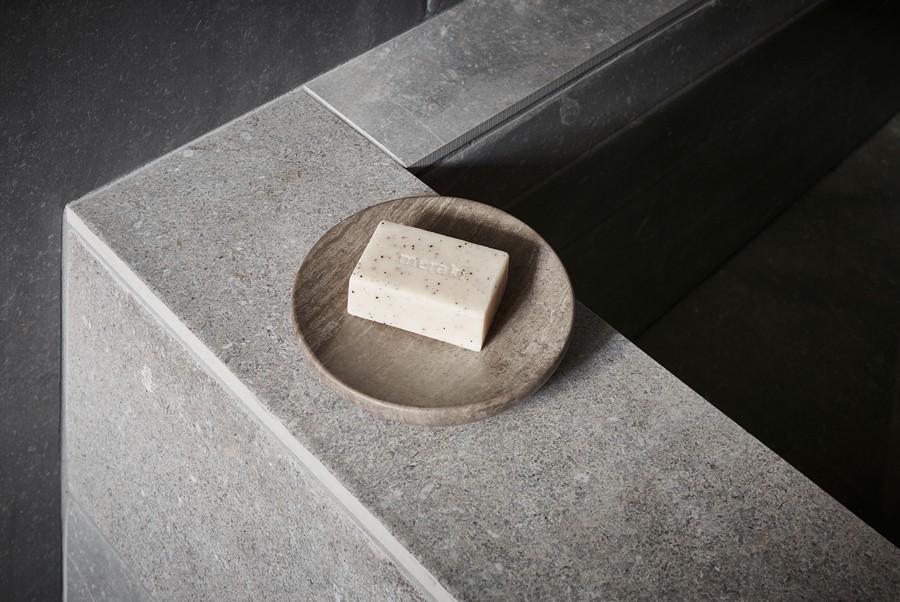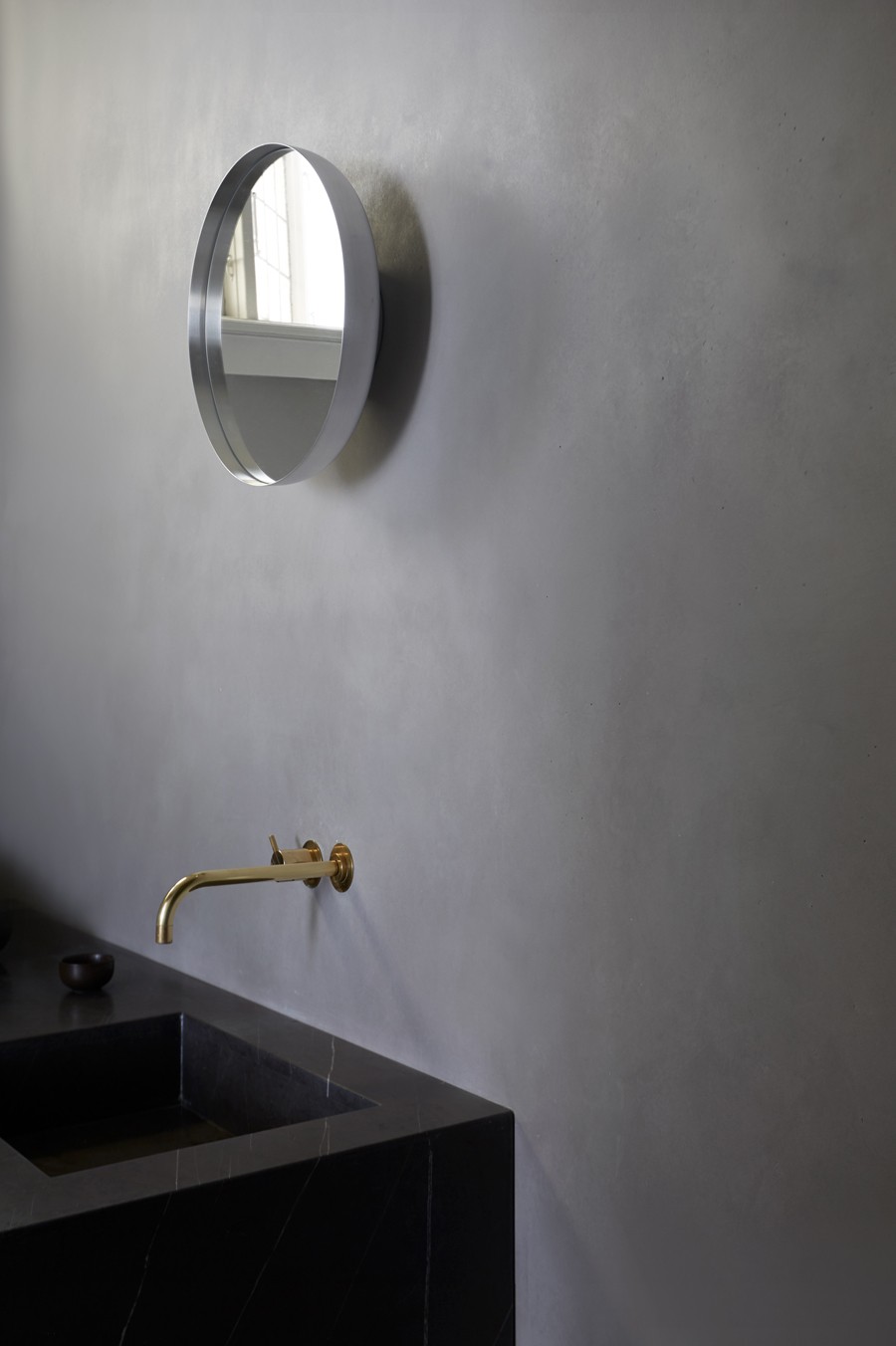 The Darkly Mirror (above) is another favorite from Menus new SS17 collection. Available both in brushed aluminium and brass. Nick Ross, who designed the mirror for MENU took inspiration from ceramic bowls, and how humans might have started seeing themselves, in reflections from water in a ceramic bowl.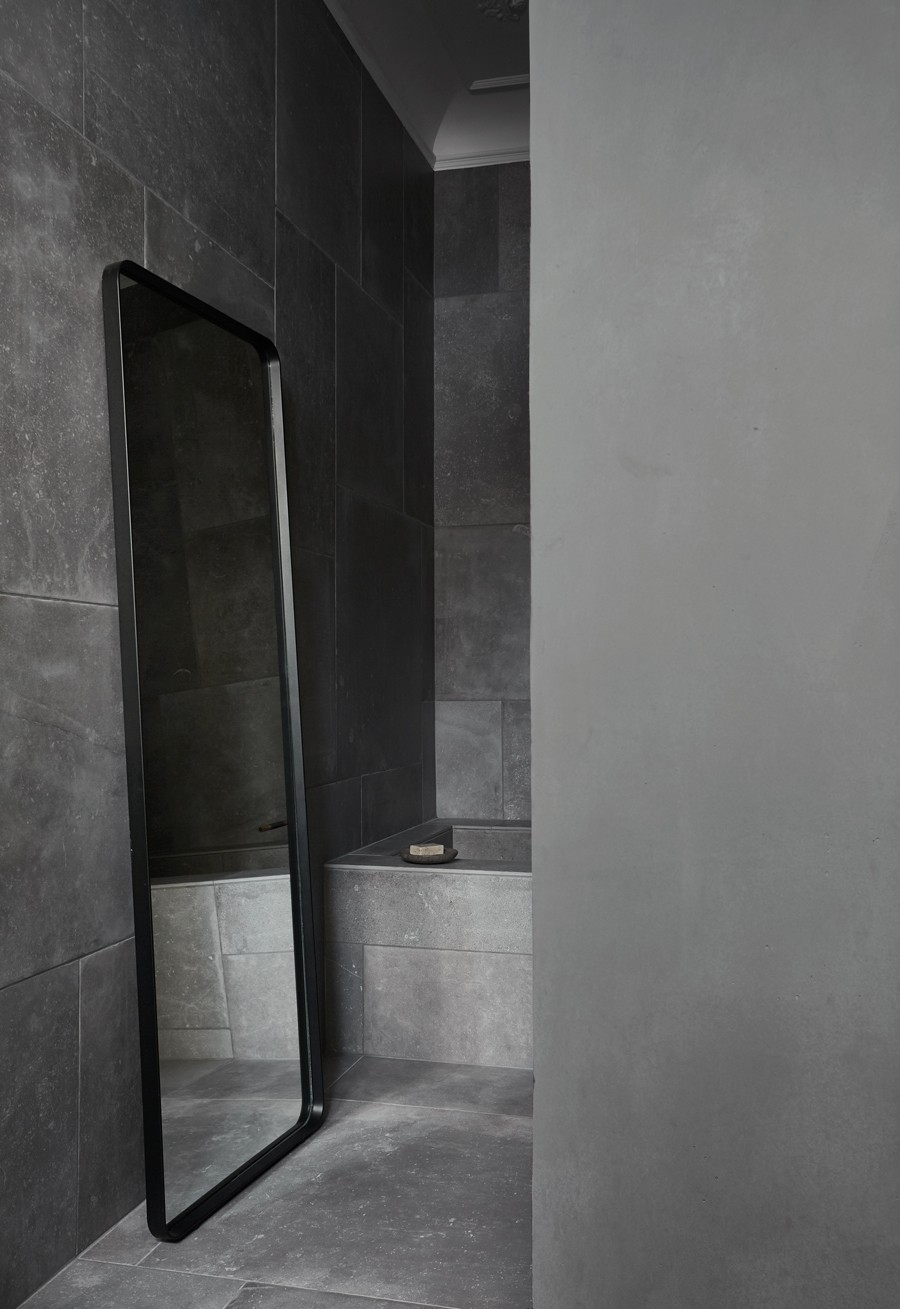 The photos from the beautiful grey bathroom is taken in the home of Jonas Bjerre-Poulsen from Norm Architects, the room is the perfect backdrop for Menus products don´t you think? Of course the aesthetics are similar since Norm Architects has designed a lot of products from Menu. And no wonder the similarity between the marble sink and Menus Plinth table is striking, I wish they actually had it in their collection too..
The simplicity in this bathroom really shows how few products you need to decorate with. A simple vase (Stem vase/Menu, below) with a blooming branch, a beautiful bowl in marble for your soap, soft towels.. The room is already perfectly designed and looks great with only a few accessories added.
Elisabeth