NEW IN COPENHAGEN, RESTAURANT BARR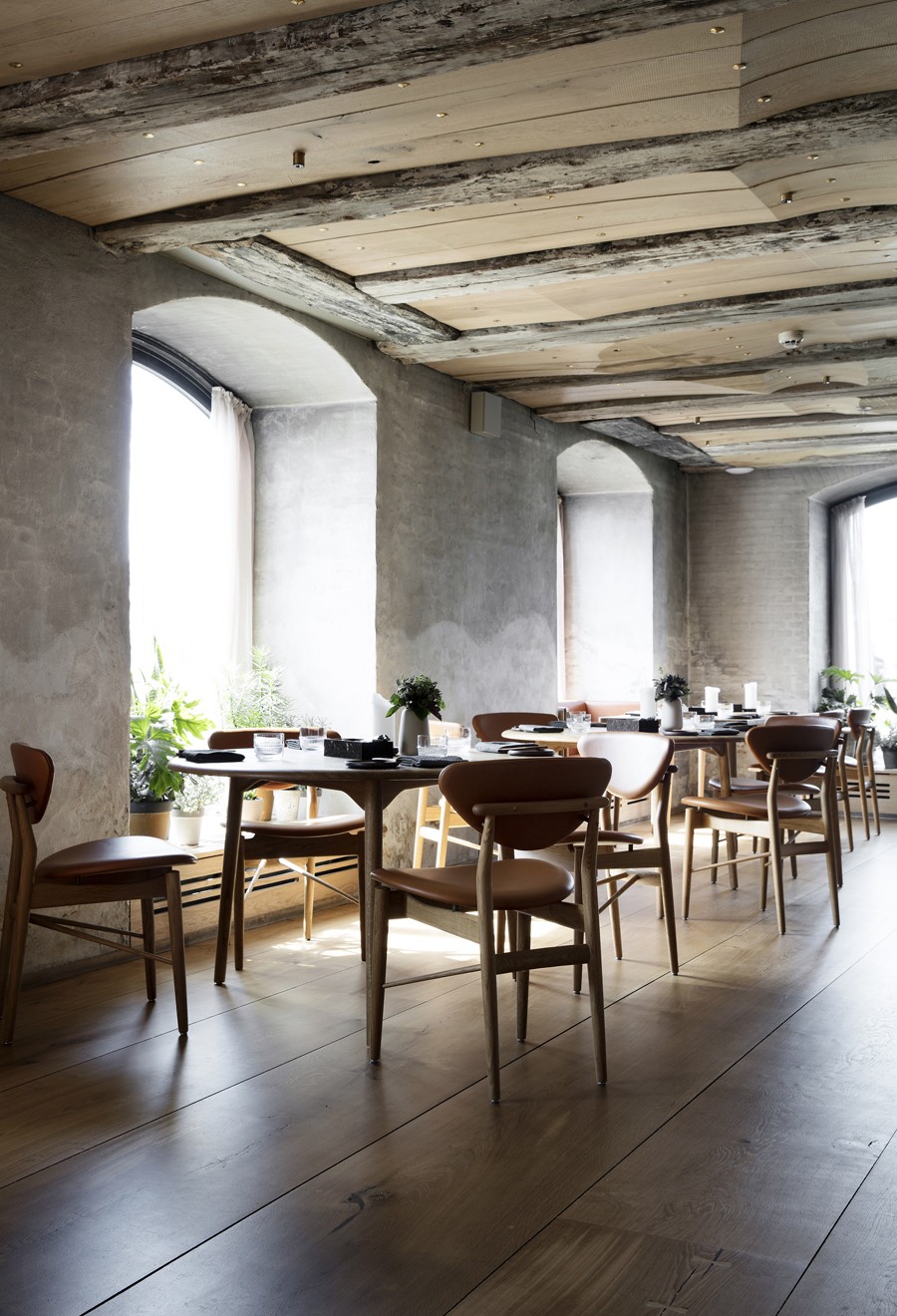 I am back to work for a few days, and in between styling projects and trying to get through my inbox I´m also planning on August and upcoming travels. Copenhagen is on my list (always!) and the newly opened restaurant Barr is a must see. In the former home of the world-renowned restaurant Noma, acclaimed chef and restaurateur Thorsten Schmidt in partnership with chef René Redzepi and Snøhetta have conceived a fresh approach to the iconic space. Snøhetta designed the interiors and new graphic identity for Barr, which opened its doors in the beginning of July on Copenhagen's waterfront.
Located in North Atlantic House (Nordatlantens Brygge), Barr is a casual restaurant focused not only on the Nordics, but also on the broader food and drink traditions found in the region along the North Sea.

Throughout the restaurant, the design is driven by a strong duality and juxtaposition of the old and the new. When entering the restaurant, guests are met with a warm oak floor, contrasting with the rough texture of the original stone walls. A massive, carved wooden counter stretching from one room to the other anchors the space. The ceiling is alternately composed of the original ceiling beams and new, sculpted wooden planks, which are embedded with brass details that reflect micro spots of light. Raw materials – wood, leather and wool – evoke the restaurant's Northern influence.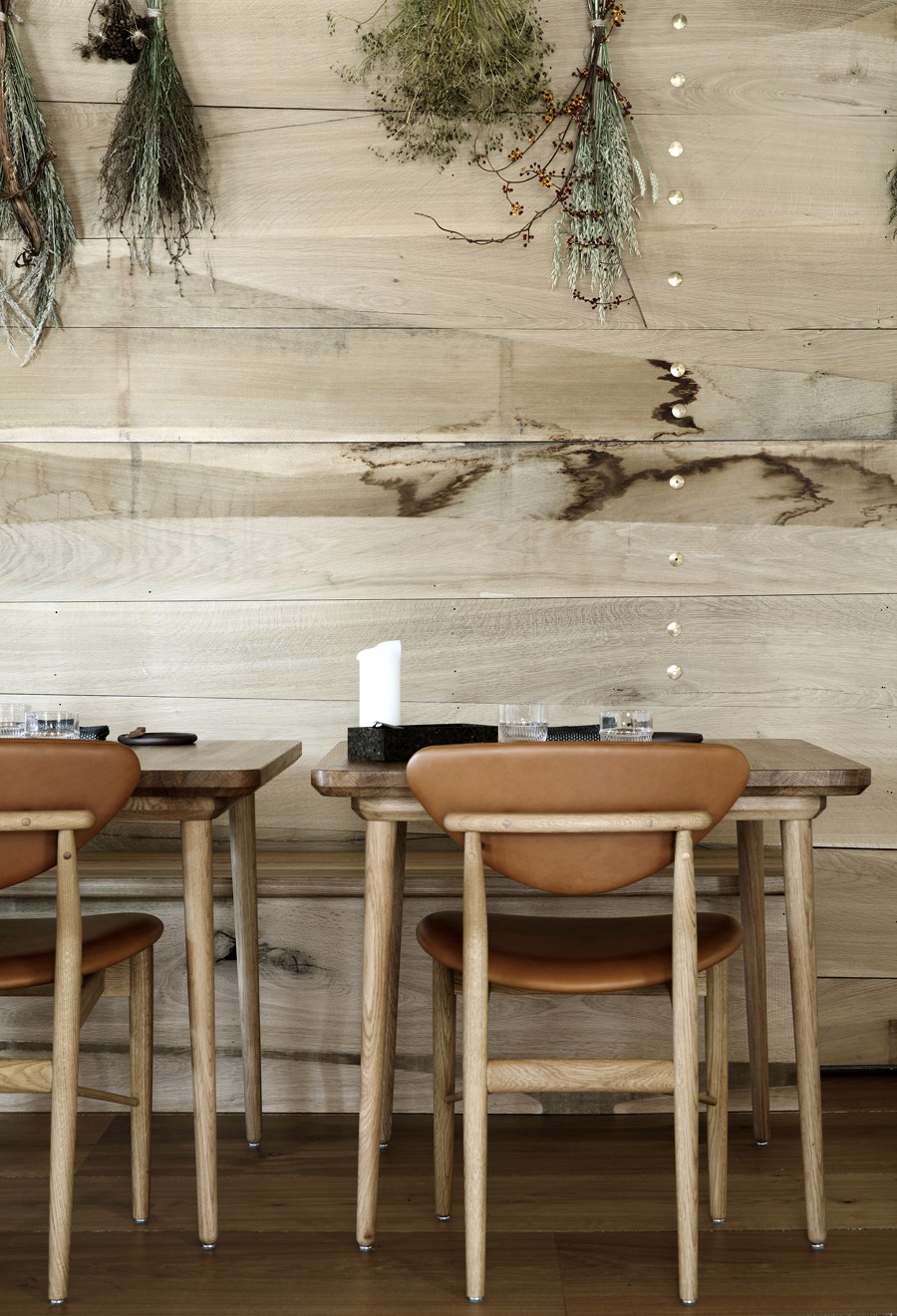 Local techniques and locally sourced materials played an essential part in the restaurant's design. Most of the oak used for furniture and interior was harvested from trees grown less than fifty kilometres from Barr's doorstep. The restaurant's furniture was created by Malte Gormsen using traditional Danish craftsmanship and carpentry. The bar counters are CNC-milled oak. The relief pattern of the ceiling and wall panels are inspired by the microscopic view of barley, one of the three main ingredients in beer making.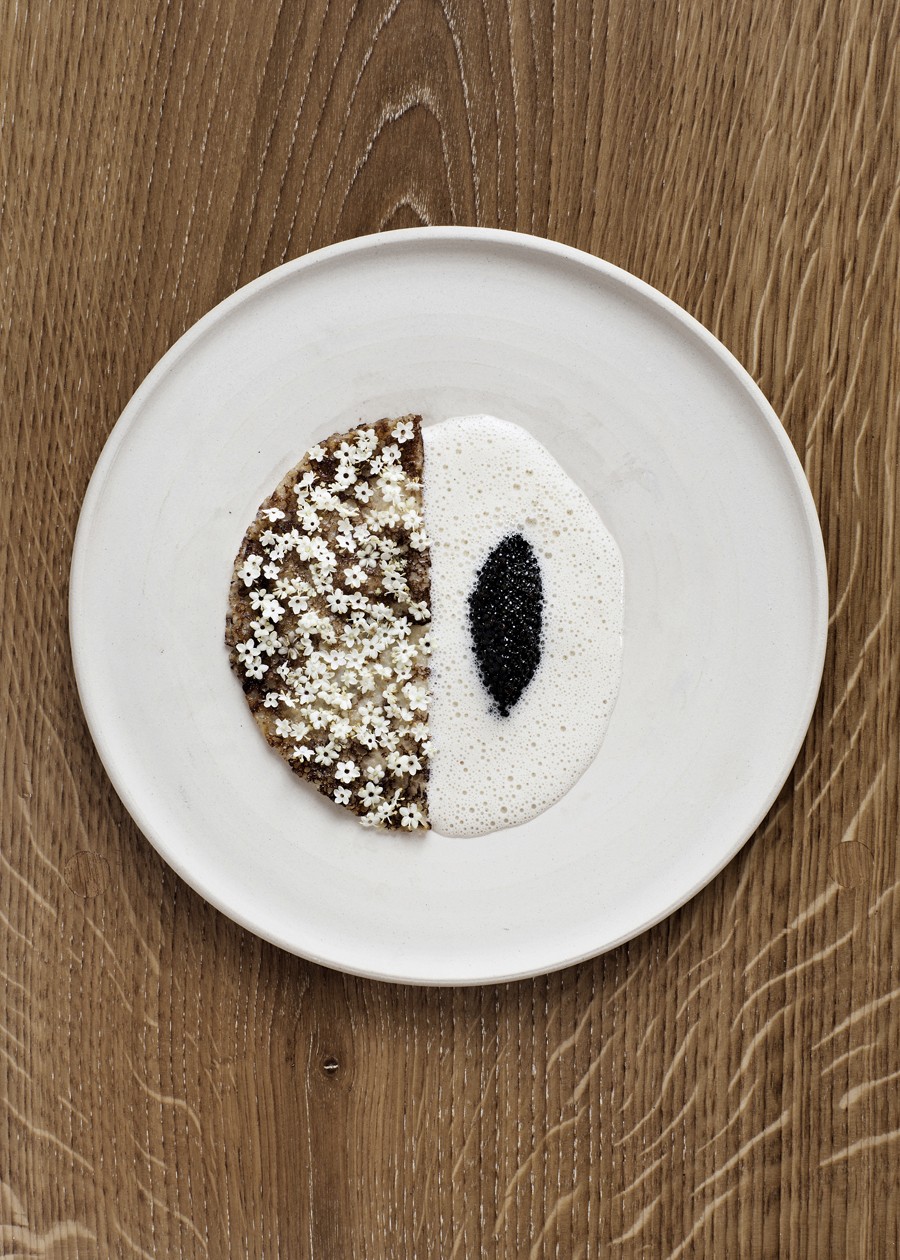 The restaurant's name (Barr: meaning "barley" in old Norse), reflects Schmidt's fascination with the region's food and drink history and culture. Classic dishes such as frikadeller (Danish meatballs), schnitzel and hot-smoked salmon will be offered alongside a large selection of craft beers and aquavits.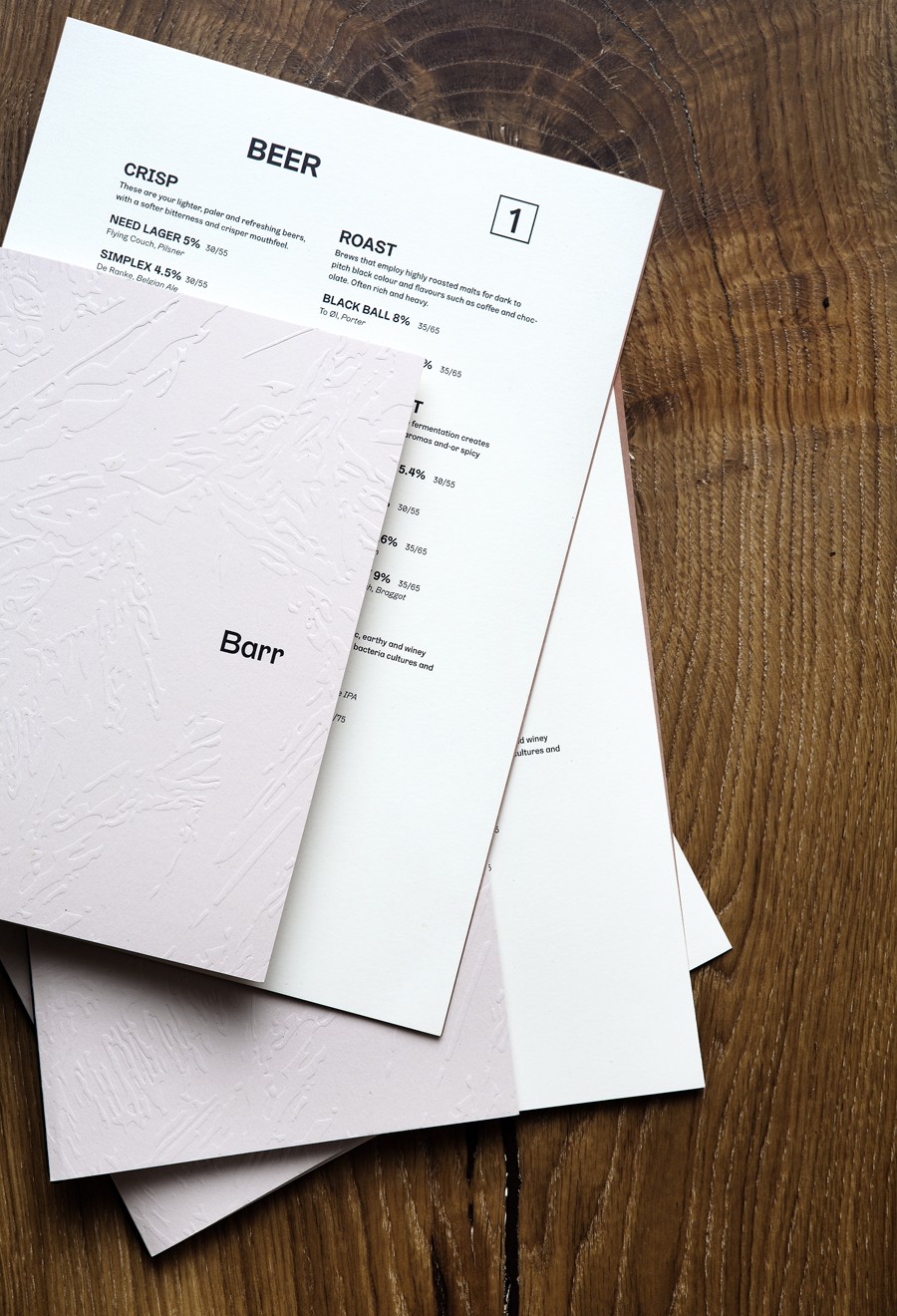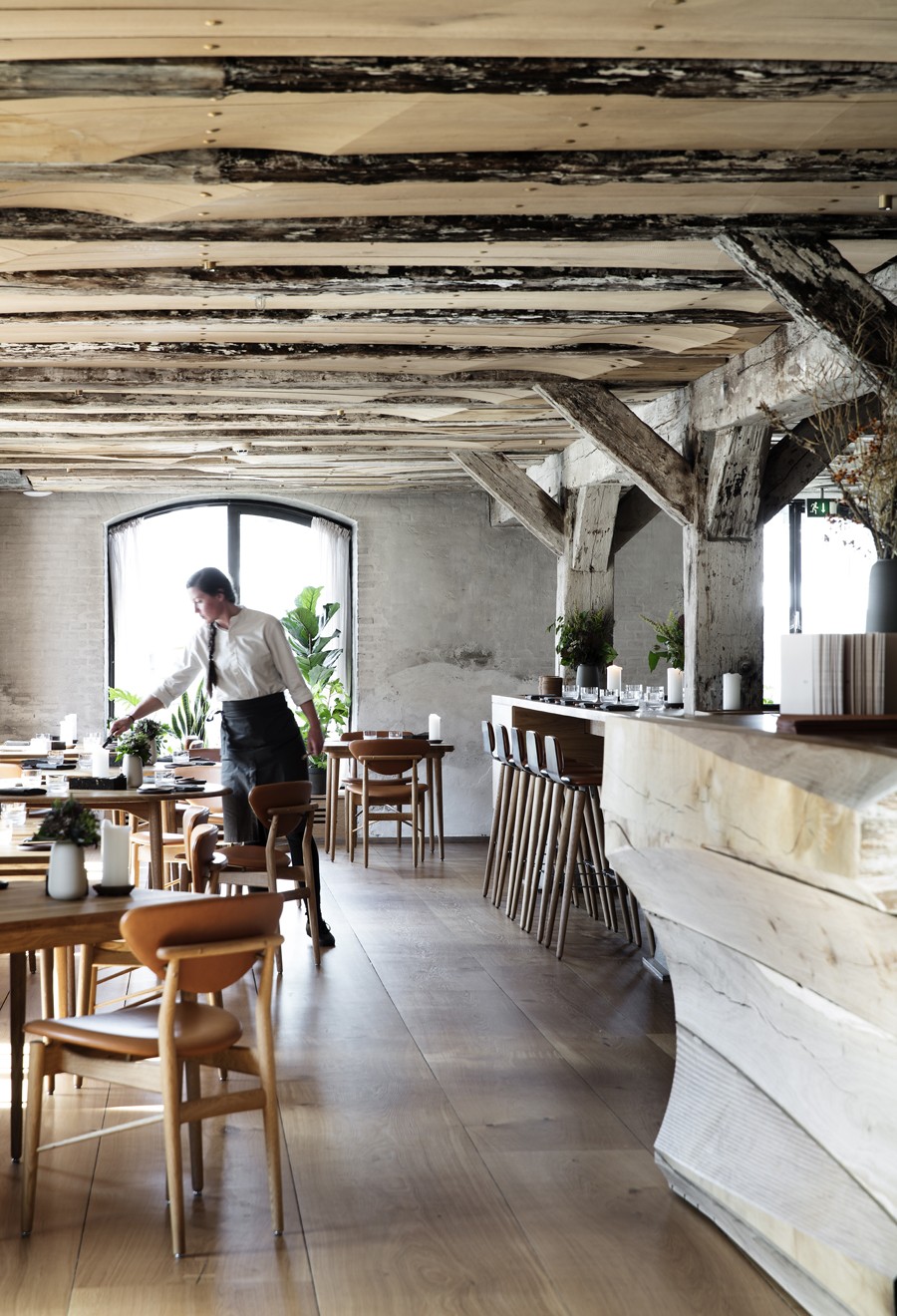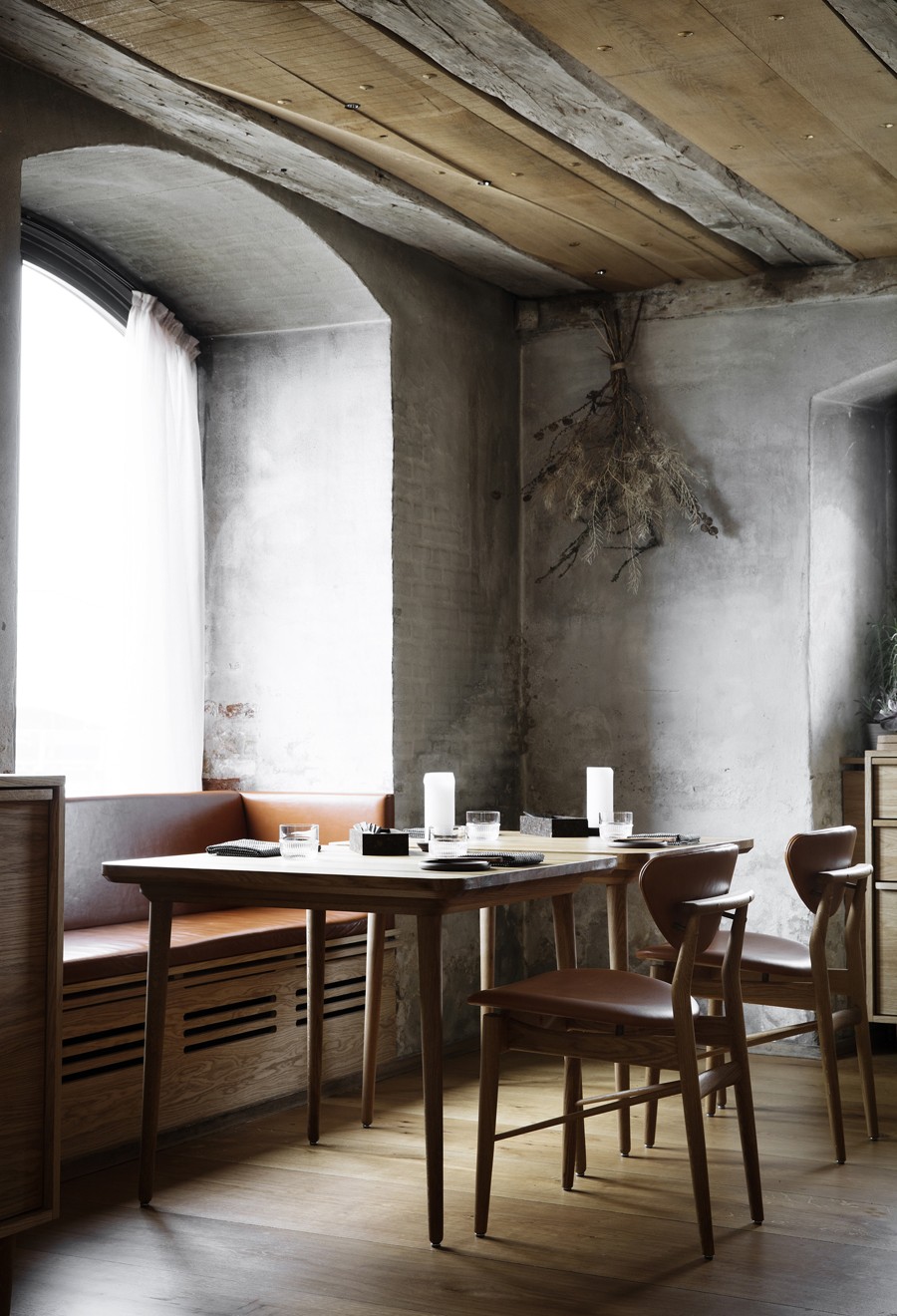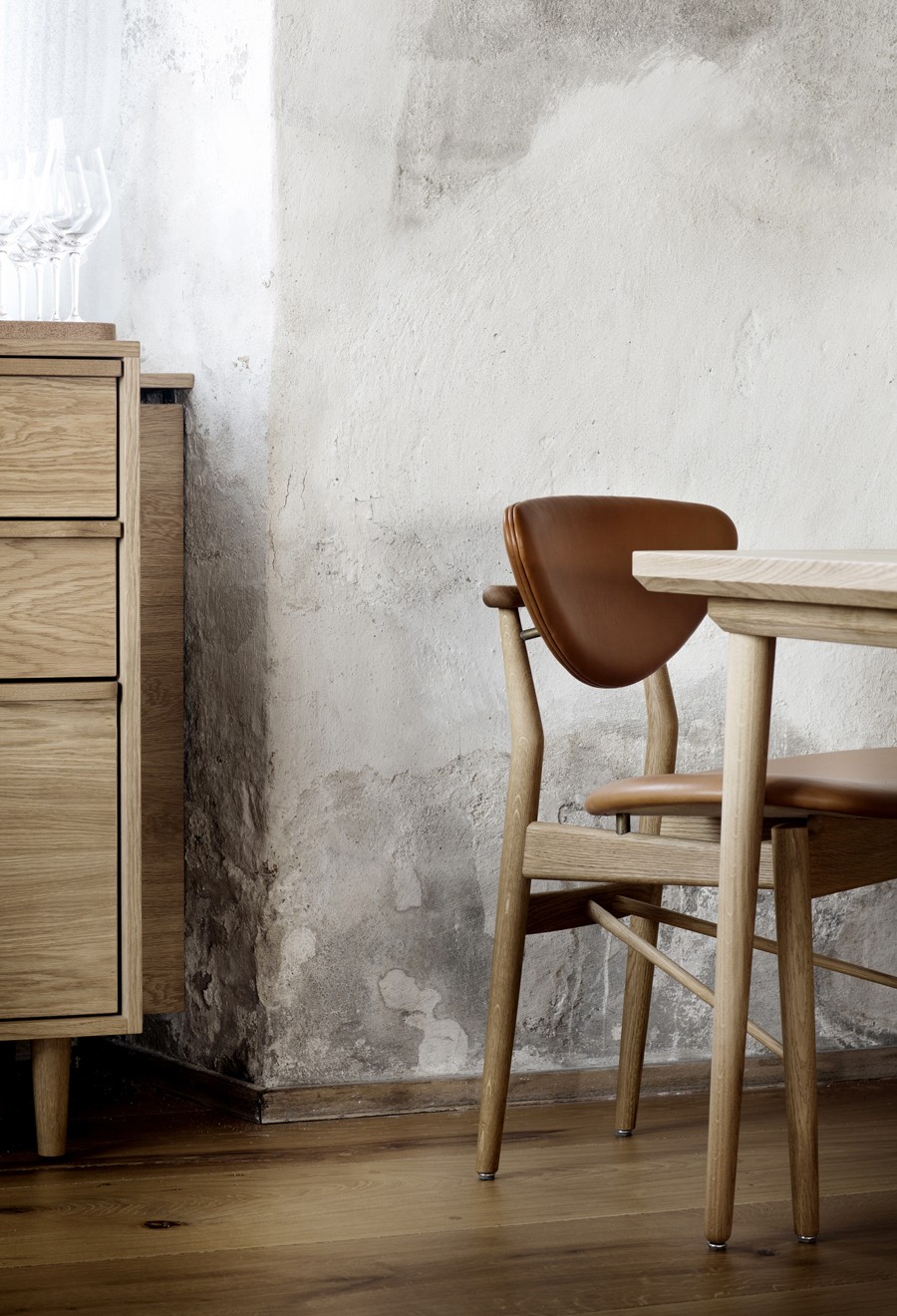 Senior Interior Architect, Snøhetta, Peter Girgis is commenting «designing within the context of a listed building meant that we needed to understand the space carefully. "Reflecting Thorsten's overarching vision for Barr, we believe we have created a feeling of formal informality. Together we have created new components, including custom furniture and cabinetry, which enhance Barr's identity and philosophy, while at the same time providing a connection to the original Noma space."
See also the two Aesop stores in Oslo, designed by Peter Girgis/Snøhetta, Aesop Prinsensgate and Aesop Homansbyen.
Elisabeth
LagreLagreLagreLagreLagreLagre
LagreLagre