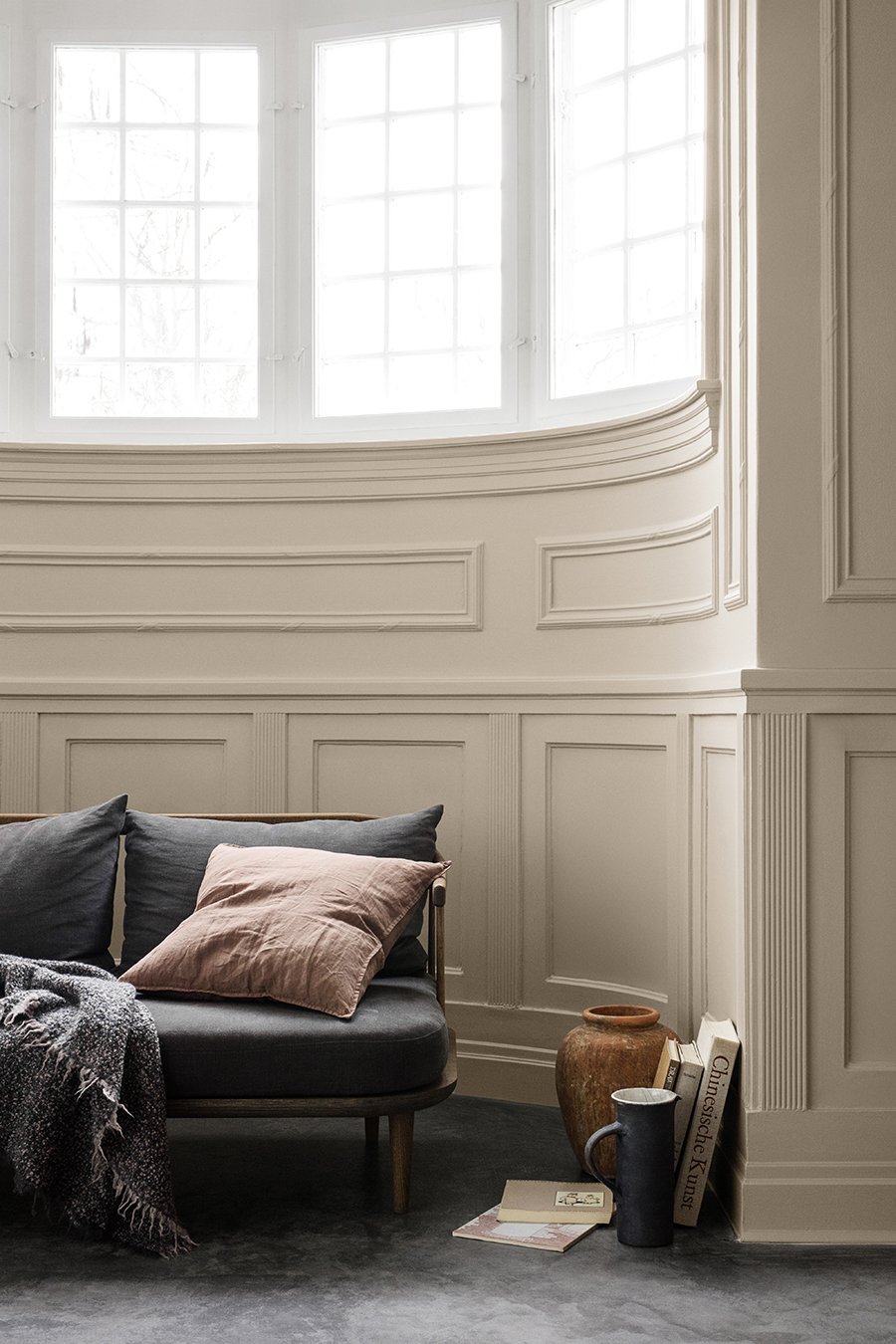 RHYTHM OF LIFE // JOTUN LADY COLOR CHART 2018
Today the new Lady Color Chart 2018 was launched in Oslo, and like every year it´s an important event I think we all look forward to with excitement. Some of the colors turns out to be super popular early on and set the trends for the next year to come. Jotun are known to use a lot of time and resources for their research on tendencies and to develop colors that not only look beautiful but that you actually will love surrounding yourself with. This year again I´m impressed about their new color chart. Also the press photos are usually inspiring and this years photos is no exception. Shot at some very pretty locations by Danish photographer Line Klein and styled by the the Norwegian stylist duo Kråkvik & D´Orazio. (Anyone recognize the home of Danish architect Jonas Bjerre Poulsen from Norm Architects and Swedish stylist and designer Annaleena Leino further down?)
The new chart is called Rhythm of Life. Because life at home has its own pulse, a rhythm that effects the way we live, choices we make and how we see the world. The color chart consists of 32 colors and it´s designed to make it easy for us to create a well balanced palette throughout our homes. The paint LADY Pure Color is launched in a new version, even more matte to create a luxurious feel. The color chart represents global color tendencies where it the last few years has been less white walls and more colors used. Lisbeth Larsen, global color manager at Jotun told us about the three tendencies they have identified throughout their work which sets the themes in the new color chart. Jotun has called the three tendencies City Motions, Silent Serenity and Lush Garden.
Silent Serenity
We can see how new meets old, how silence and calmness occurs when different shades of brown and light peach is used. Colors that together with handmade objects gives us associations to foreign countries and a simple way of living – with a warm and inviting atmosphere. Nuances from desert landscapes, toned down peach and browns unites in a relaxing atmosphere where stories from sunny countries are whispered in your ear. I love the color LADY 10966 Almond Beige and even though it´s not a new color this year, LADY 10580 Soft Skin is still a favorite of mine.
Photos 1 -4.
City Motions
The second tendency is called City Motions and spurs from the new, creative environments we can see in cities like Copenhagen, New York and Berlin. Urban challenges demands new solutions and a new generation shows us how with a smarter way of living. They bring a new kind of modernism. Everything unnecessary must go when compact rooms is transformed into sophisticated homes made up by a functional minimalism. The minimalistic trend is captured in City Motions with a base of blue nuances. The new color LADY 10981 Norwegian Wood (brownish red) is one of the colors that easily adjusts and can be combined with both the peach hues from Silent Serenity and the colors from City Motions.
Photos 5-8.
Lush Garden
Green is the color of new life and we have seen a lot of green hues lately. Now they become deeper and we also see blue-green colors together with red nuances. Lush Garden is an expression of the harmony you will find in botanical gardens and in beautiful, exotic nature. The colors brings the essence of these environments into your home and creates a calm atmosphere with references to tropical destinations. The color LADY 8281 Pale Linden (above) is one of my favorites from Lush Garden, and I think it is very versatile.
Photos 9-12.
Photography Line Thit Klein, styling by Kråkvik & D´Orazio. © Jotun LADY
Elisabeth