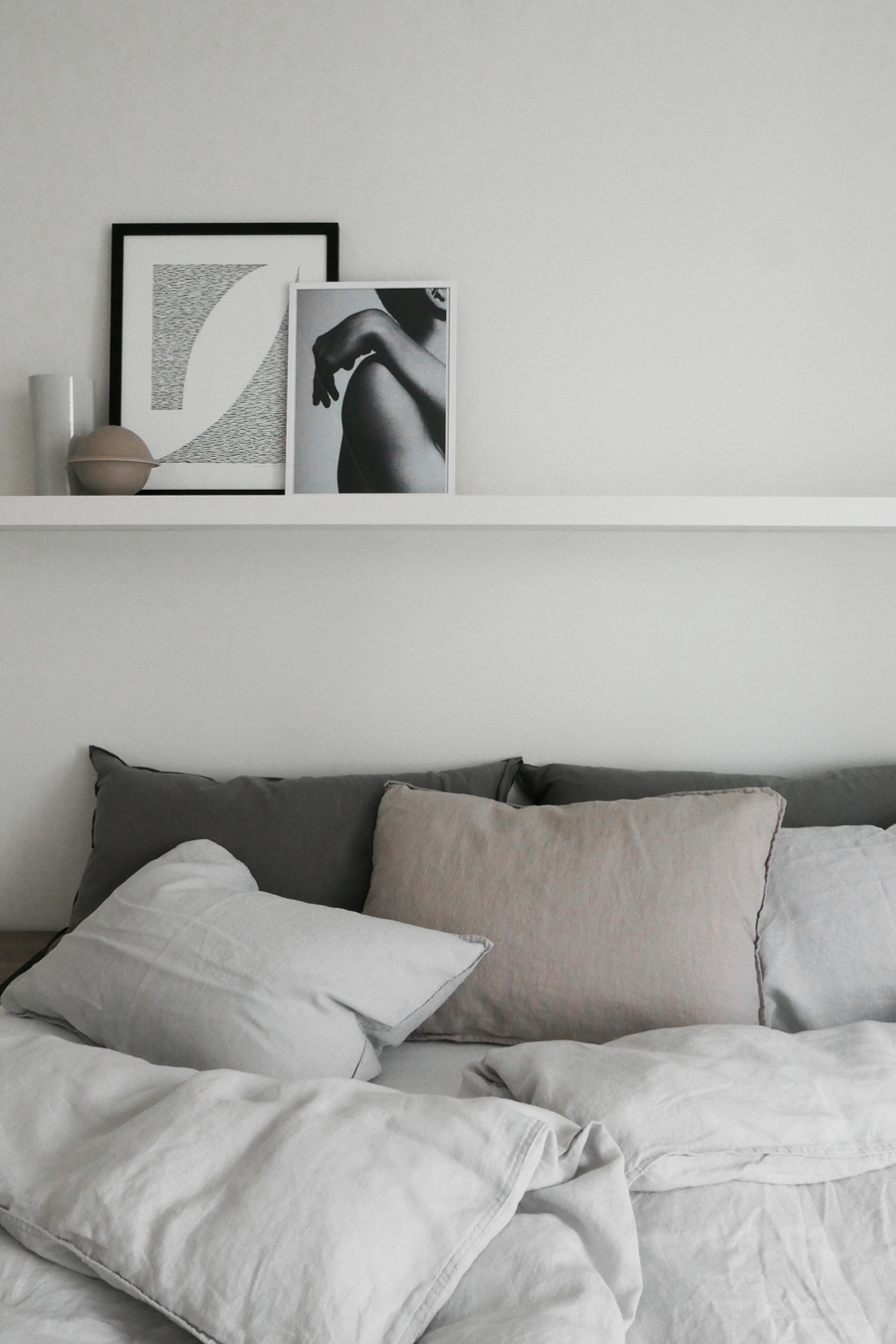 FOR SALE OSLO // MESSEPROMENADEN 4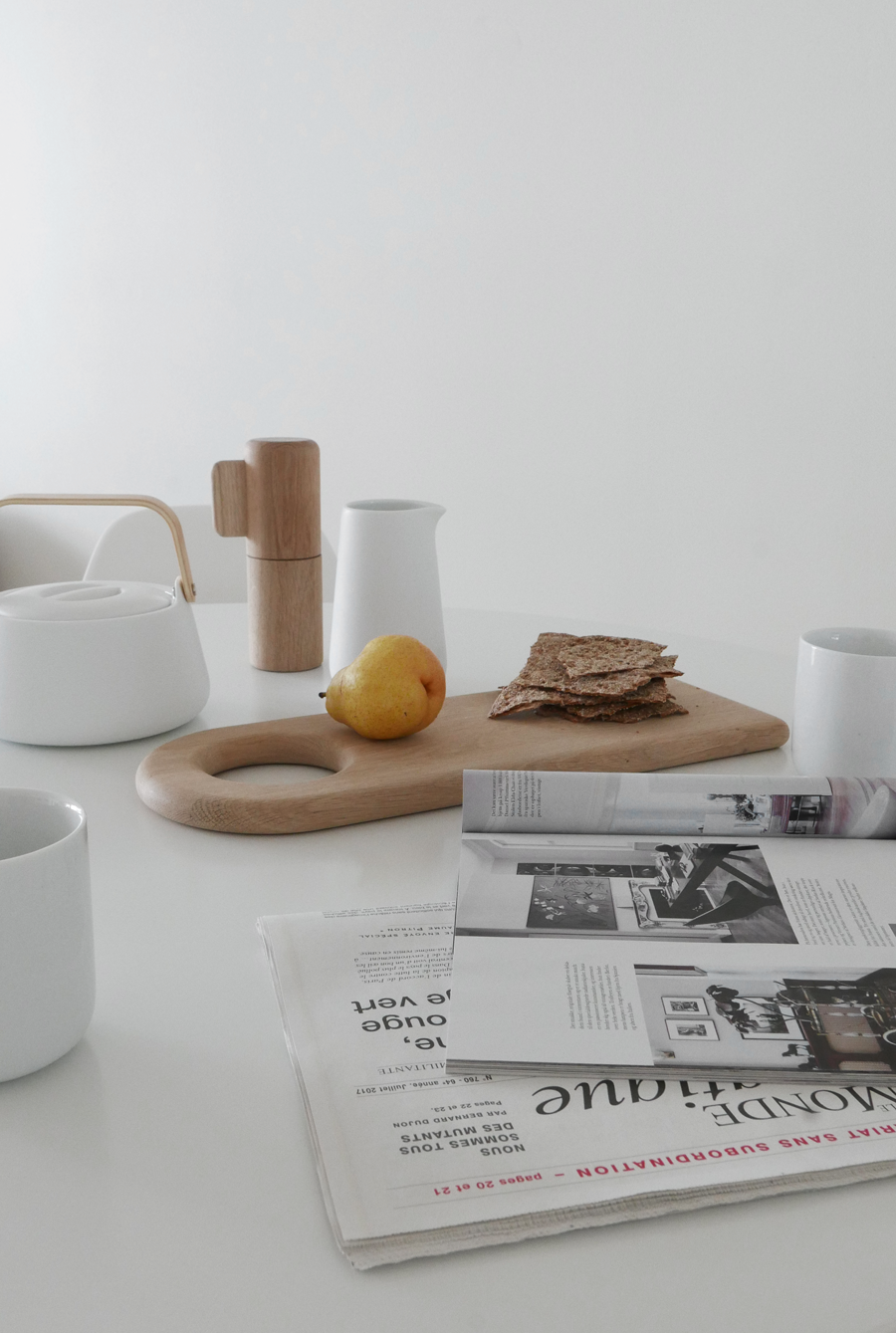 During summer holiday I got the chance to style this nice apartment that is now out for sale in Oslo. Though I normally don´t do stylings like this I so much enjoyed it. With a blank canvas and a very well maintained apartment situated at Skøyen I provided the last touch to make it look as good in the photos that it actually is. And funny thing? Like so many when they sell their homes they use a lot of time and effort to clean up and make it look its best, this couple did too. And then they are wondering, why are we moving? We have everything right next door, from deli´s to flower shops and cool fashion stores. The airport express train stop is within walking distance, and the city centre is easy to reach. But they really didn´t have to, everything is right next door. Even the sea and the beaches. Very suitable for a urban lifestyle, and yet with leisure opportunities close by.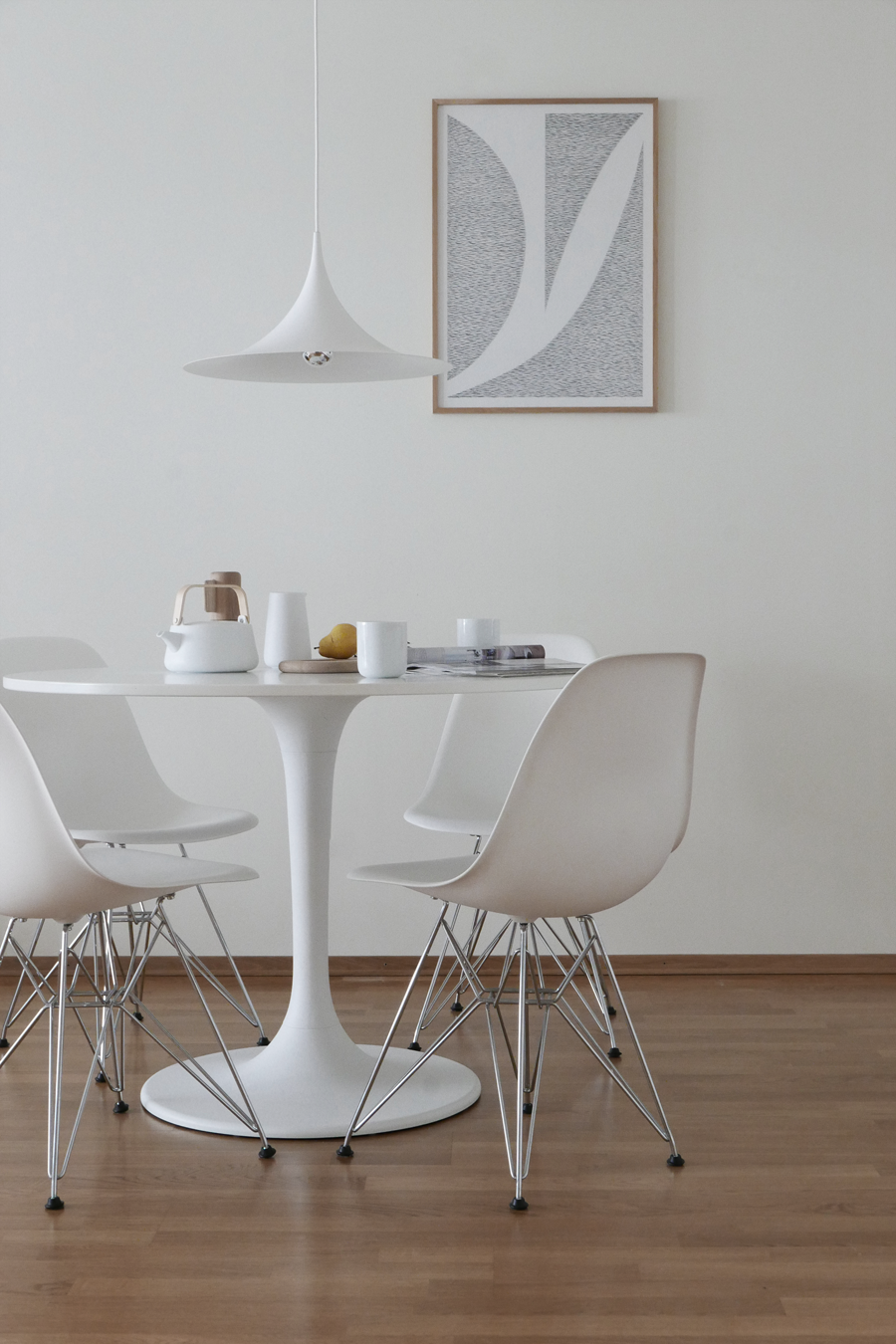 For the breakfast setting I added some of my favorite products from Skagerak. The Nordic teapot combines the fine porcelain with a wooden handle and the shape is both modern and timeless. A tip if you´re looking for a new one now that fall and (at least for me) drinking-tea-season is coming up. The pepper mill on the table is called the Paddle Grinder, also Skagerak and designed by Noidoi. It is characterized by its unique paddle looking extension that gives a better grip. The untreated oak looks beautiful and the functionality is super.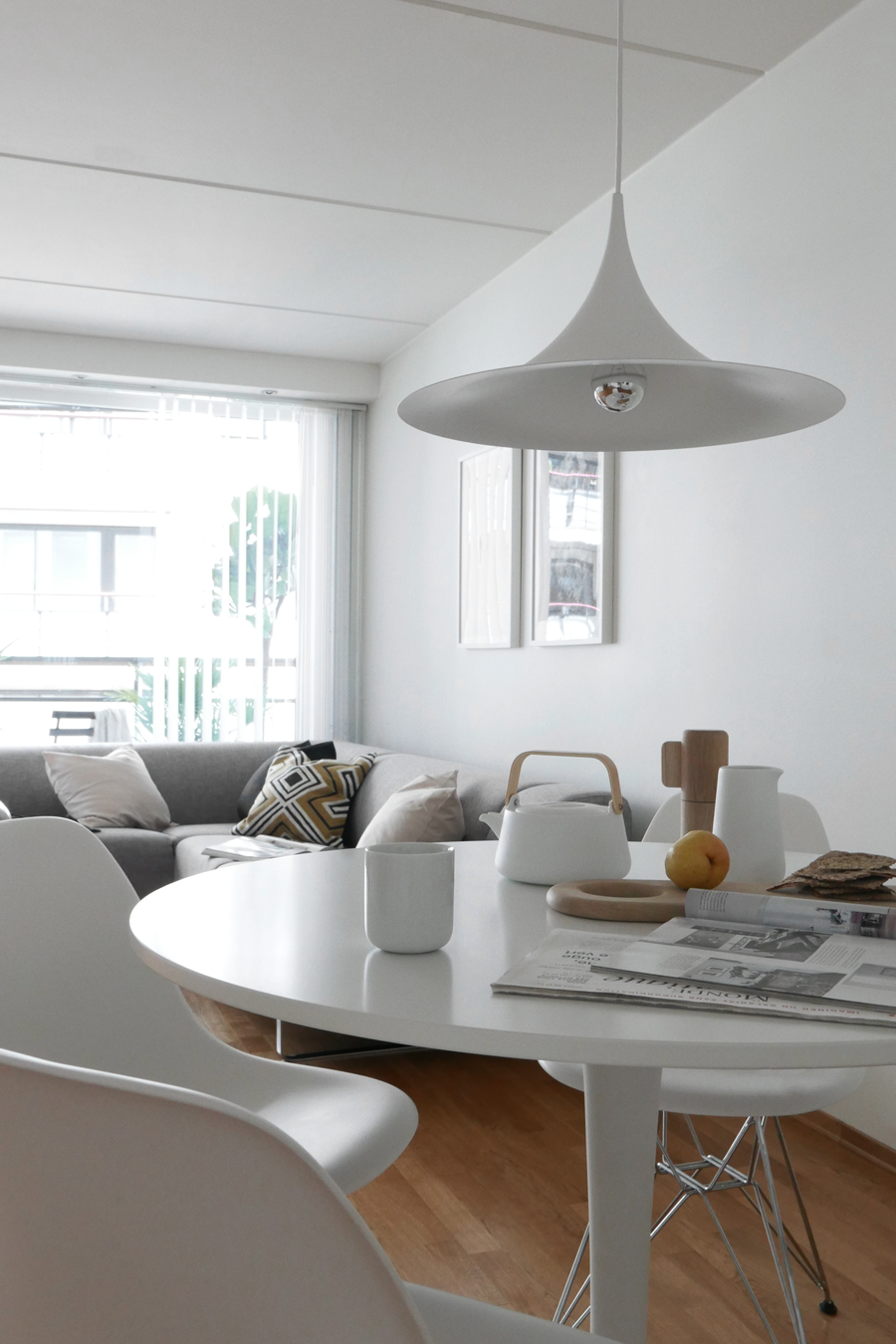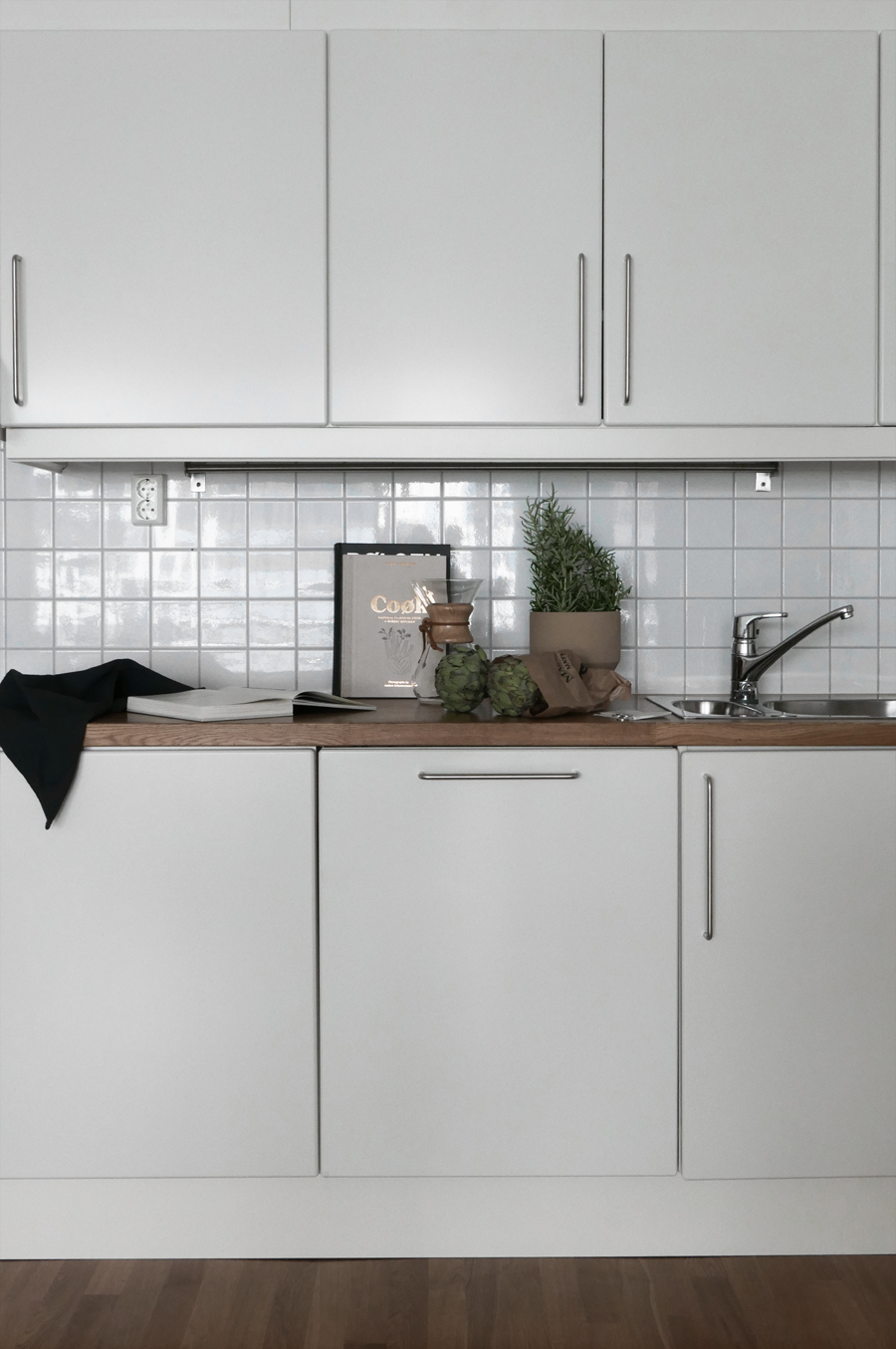 White kitchens is still what most of us have, and as long as it is in good condition like this one theres really no need to do anything about it. I know, we talk so much about kitchens in darker colors, wood etc – but let´s face it, when it comes to kitchens most of us is in no position to change it whenever trends change. To update it it´s often not much needed. A new countertop, tiles, or just a collection of your favorite products and what you use the most on display can do the trick. Here everything is in really good condition, there´s lots of room for cooking and to brew that delicious morning coffee.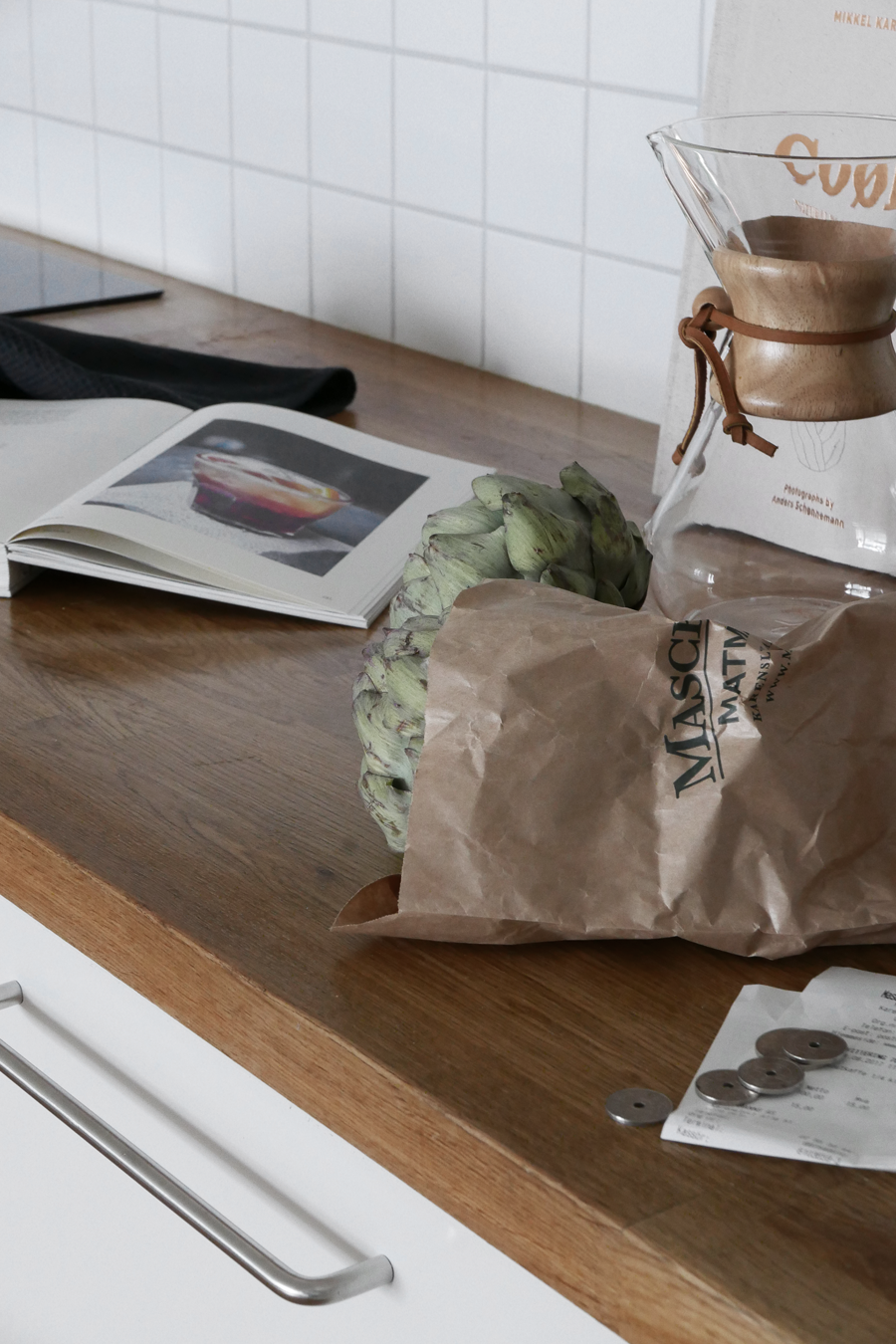 The lounge tables, Hoof tables from &tradition, is new and will follow the owners of the apartment to their new home. These are a favorite of mine with so much versatility. I use the one I have both as a bedside table and as a side table in my living room.
Really no need to say this, the easiest way to update your sofa is with some new pillows. I´ve had a crush on a mix of grey and beige for a while now and it worked out nice here with the sofa the owners already had. A budget tip is the nice patterned pillow in mustard yellow, black and white. New in from H&M Home.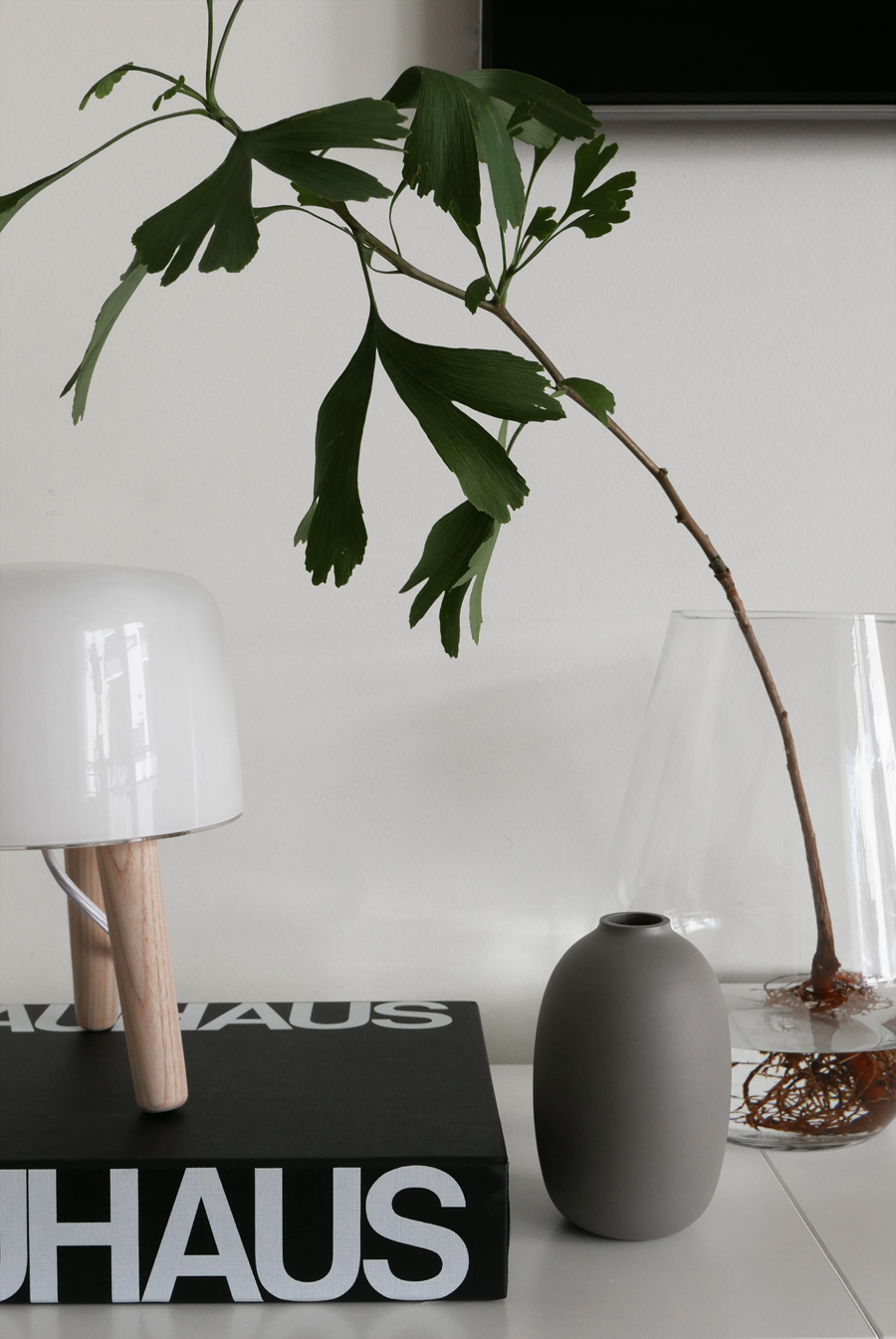 A nicely made bed is a must-have when you are selling your apartment and again, the mix of grey and beige looks so nice together. Linen sheets and pillowcases has a luxurious yet casual feeling, these from H&M Home and Granit.
The apartment can be seen here and is worth checking out if you´re looking for a new home in Oslo.
Elisabeth
Lots of loves to Houz for lending me lamps, furniture and accessories for the styling. 
LagreLagre
LagreLagreLagreLagre
LagreLagre
LagreLagre
LagreLagre
LagreLagre
LagreLagre