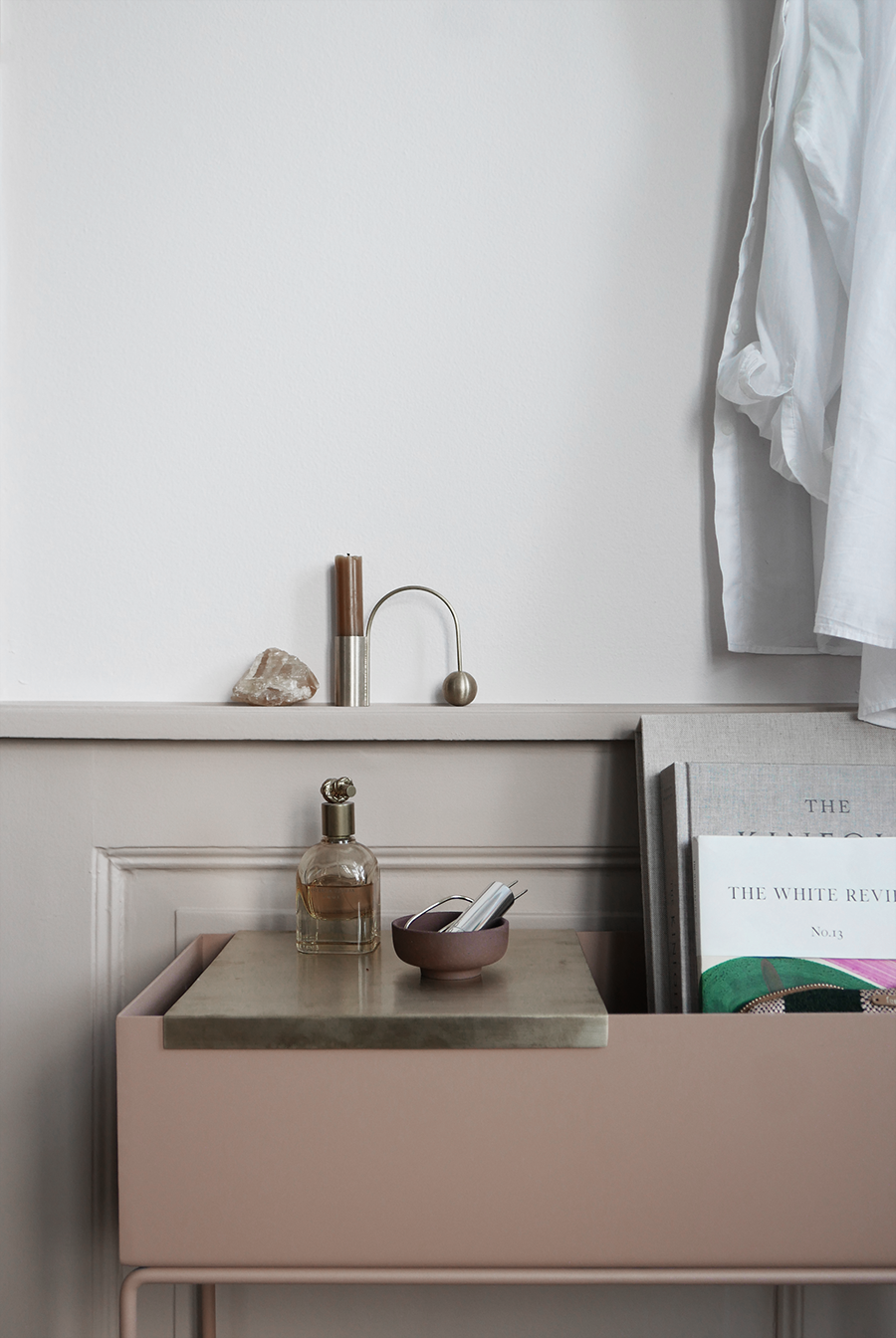 THE HOME BY FERM LIVING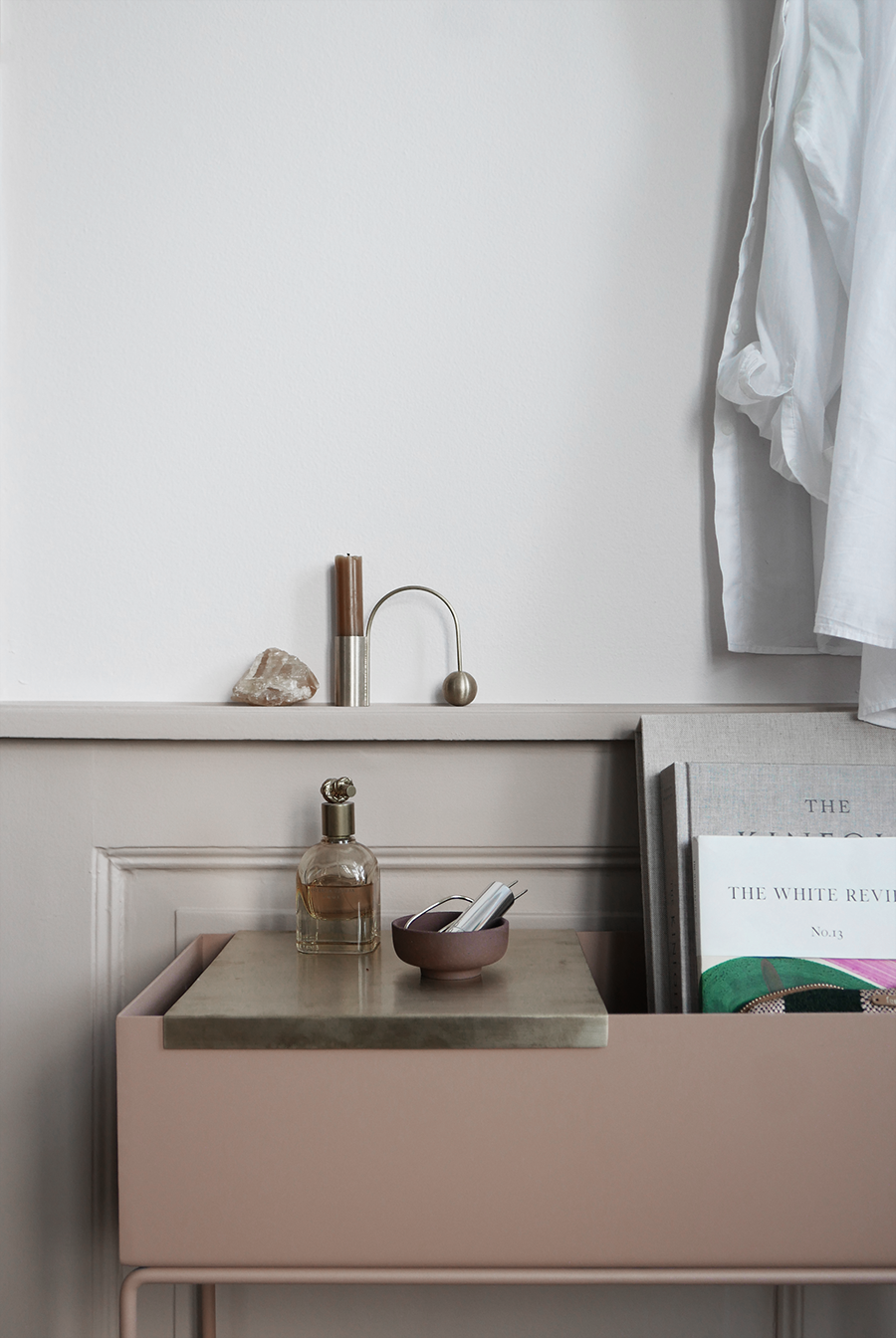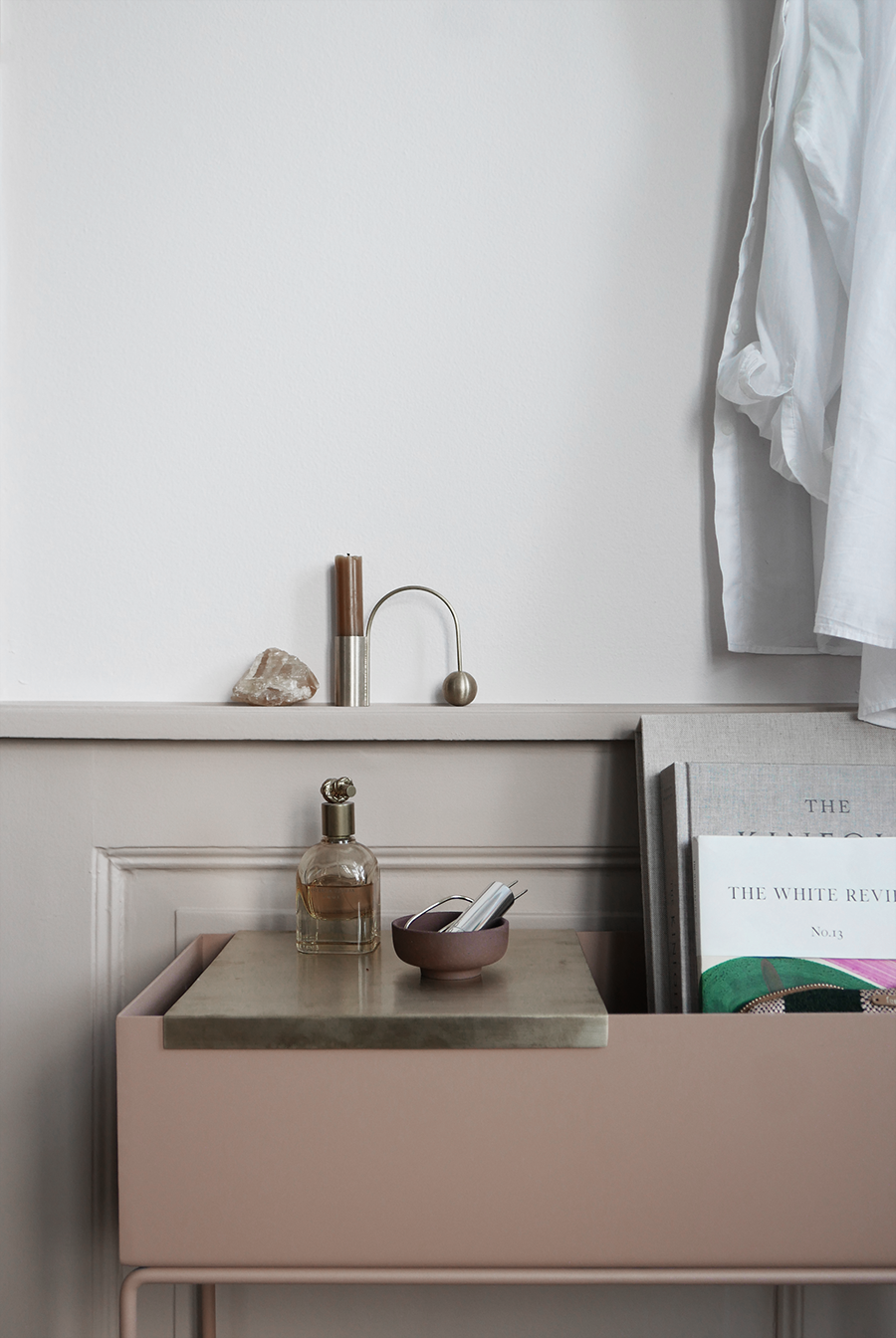 During my visit to Copenhagen this week I got to see the new Ferm Living showroom at Amagertorv, called The Home. The beautiful old apartment was renovated this summer, and appears like a real home where the Ferm Living universe can be experienced. The Home is open by appointment.
The Home is also the name of the new autumn/winter collection 2017. «It´s that certain scent, a familiar atmosphere, walls that know your name. So much more than just a place, the home is where we feel at ease. It´s the space that lets us grow into who we wish to become. Where we are who we are.» Ferm Living. The AW-17 collection brings a touch of nordic decadence to the home. Through merging the essence of a graphic Nordic design identity with an allure of understated sophistication they have created a vibrant and bold collection in which the richness of materials, volume and textures finds its balance among clean shapes and soft lines.
Above from the bedroom where the plant box was shown in the new color rose with a brass tray. The plant box is a versatile product, and I really like how they have shown it here, for storing books and magazines, and beauty products. Would also be great in the hallway for storage of all those small things you newer know where to put.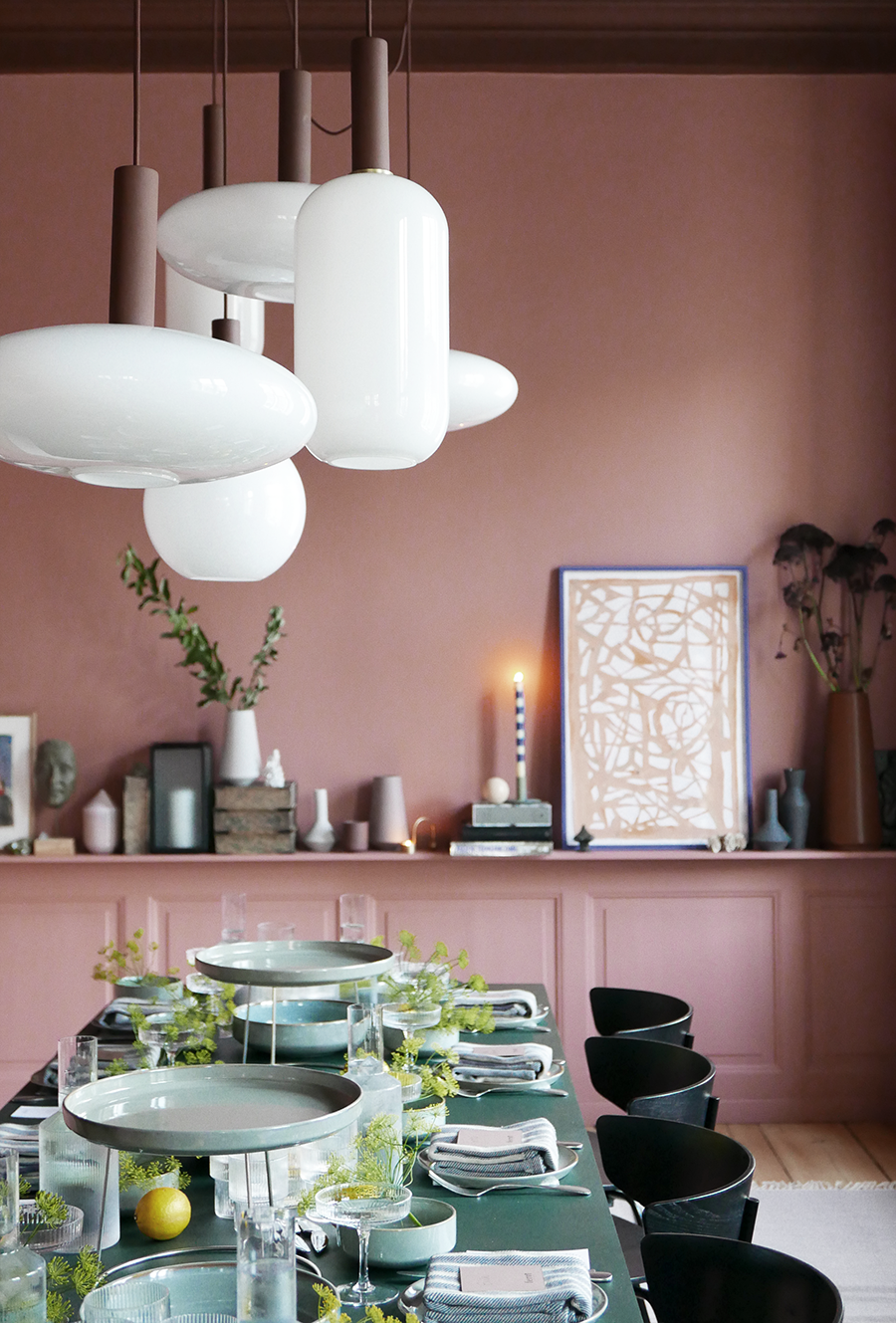 The dining room were beautifully decorated and all set for dinner. The pink color used on the walls is a bold choice but worked out really well and gave the room a nice and warm atmosphere. Mingle table in green and Herman chairs in black. The Ripple champagne glasses (below) are among my favorites from Ferm Living.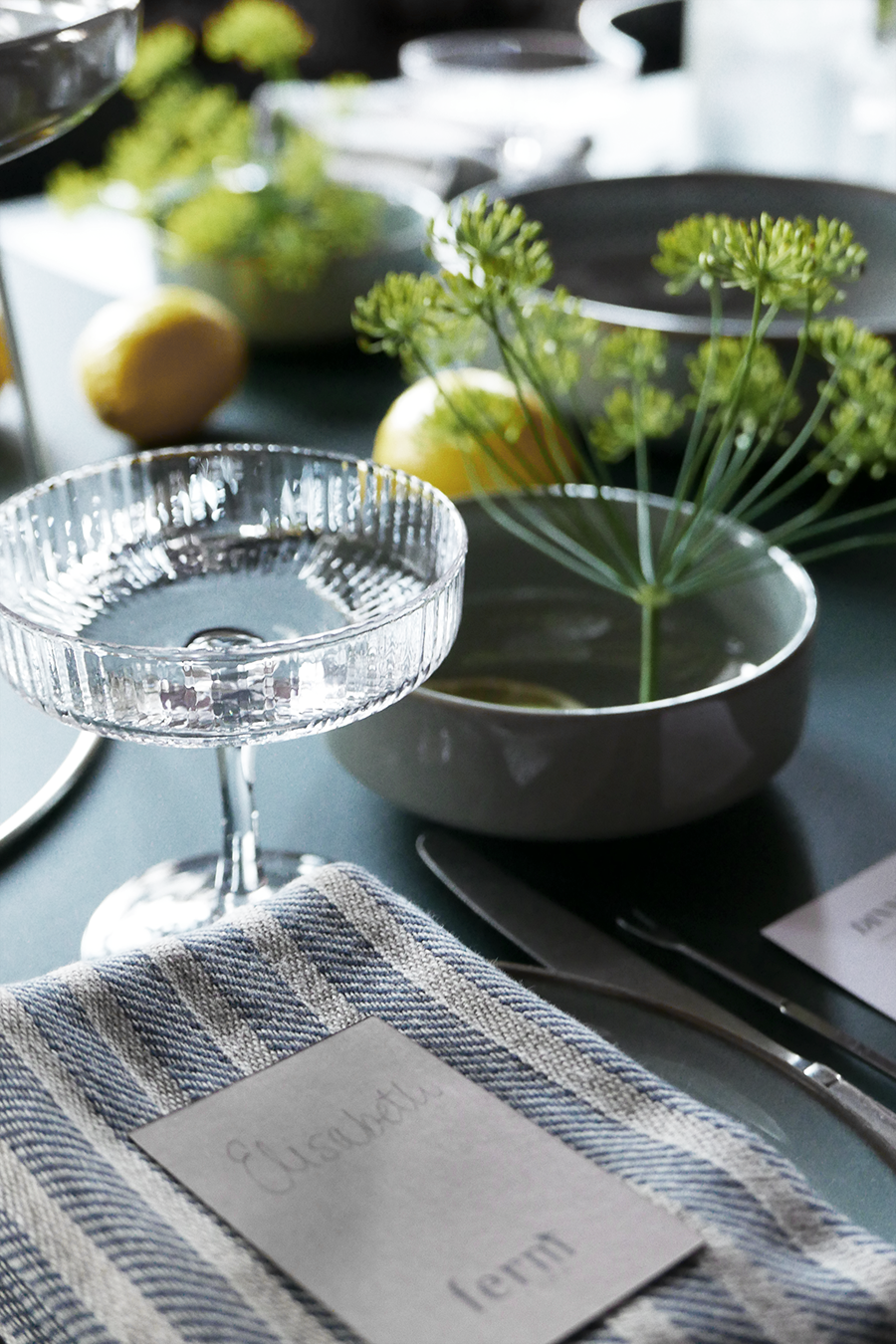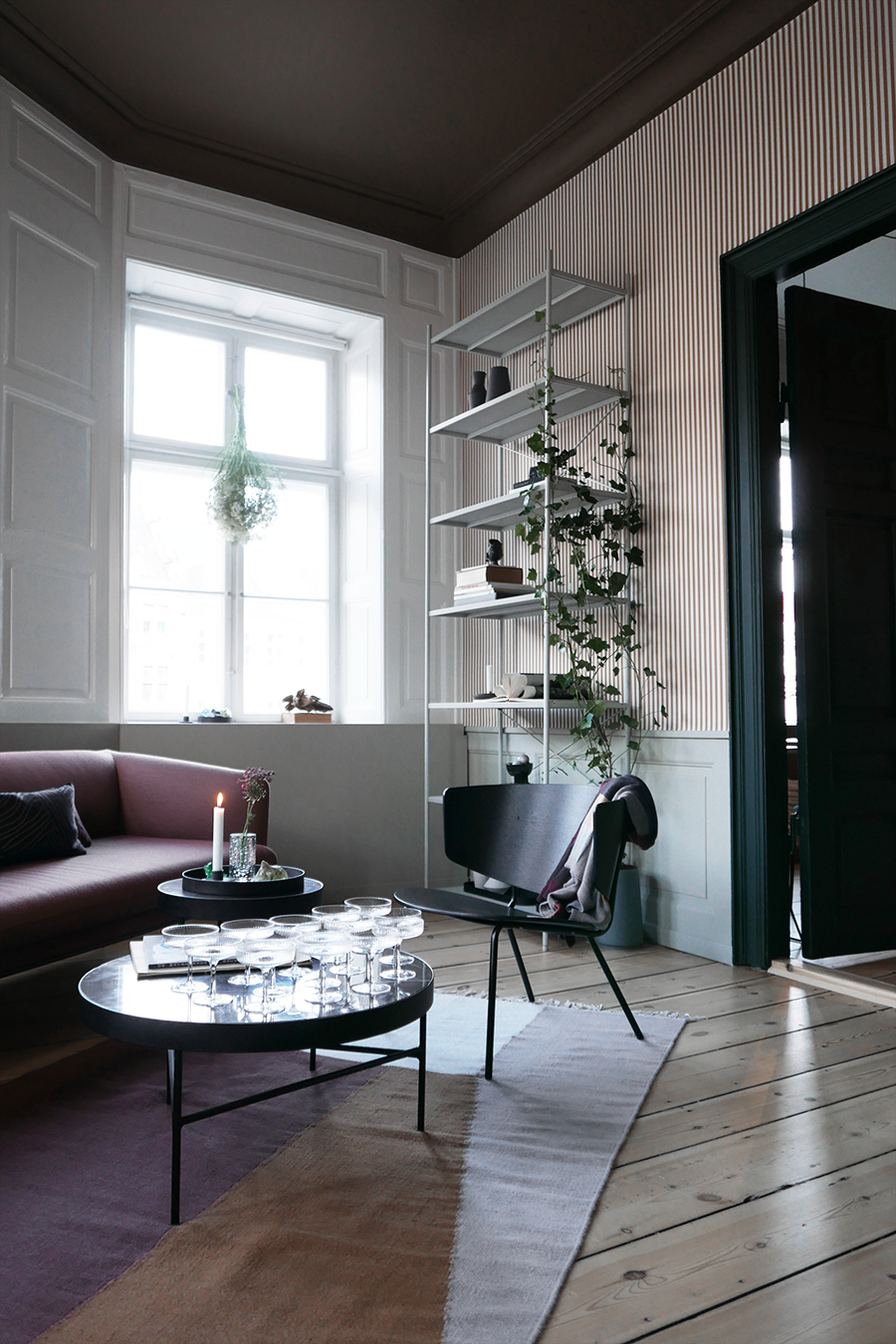 The living room is furnished with Herman lounge chair, Turn sofa, Punctual shelving system and the Marble table. For the new collection Ferm has playfully re-interpreted the classic stripes into wallpapers and textiles, here the new Thin Lines Wallpaper. This was the first time I saw the shelving system close up and I really liked it. Punctual is well crafted and meant to be used. It´s suited to grow with you and your home, as it can be expanded with new modules. Again, a versatile product that fits into every room of the home.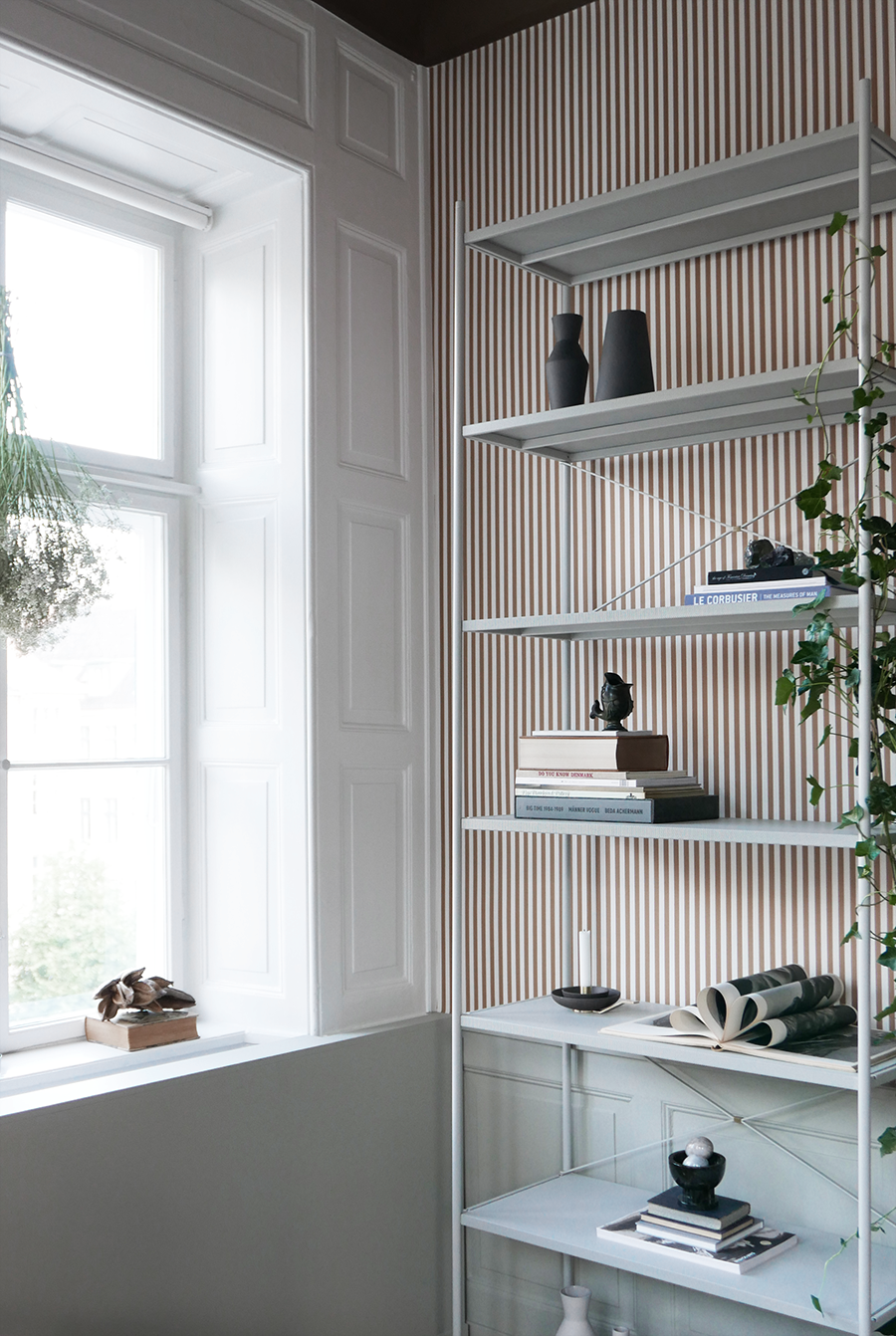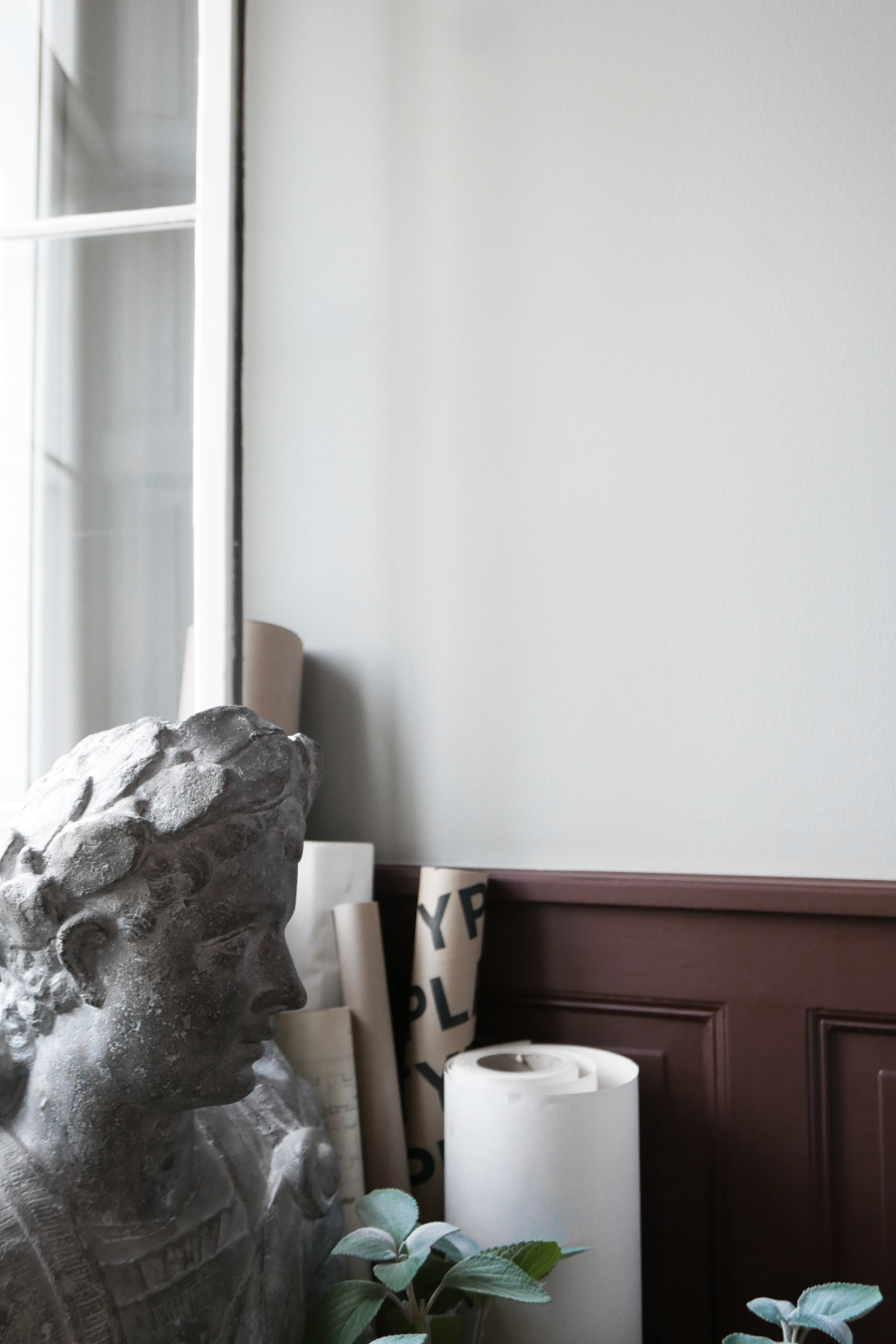 There were so many nice details in the apartment, and the Ferm Living collection is shown in an inspiring way. Seeing furniture and accessories «in use» is very different than seeing them on display in a shop or styled in a catalogue. A good example is the Frame pin board (below) that in a shop might seem anonymous but here stands out in the office like a cool product – perfect for making mood boards etc.
A huge congratulations to Ferm Living with the new showroom and warm thanks to the hosts for the delicious dinner. It will be remembered for a long time. :)
Elisabeth