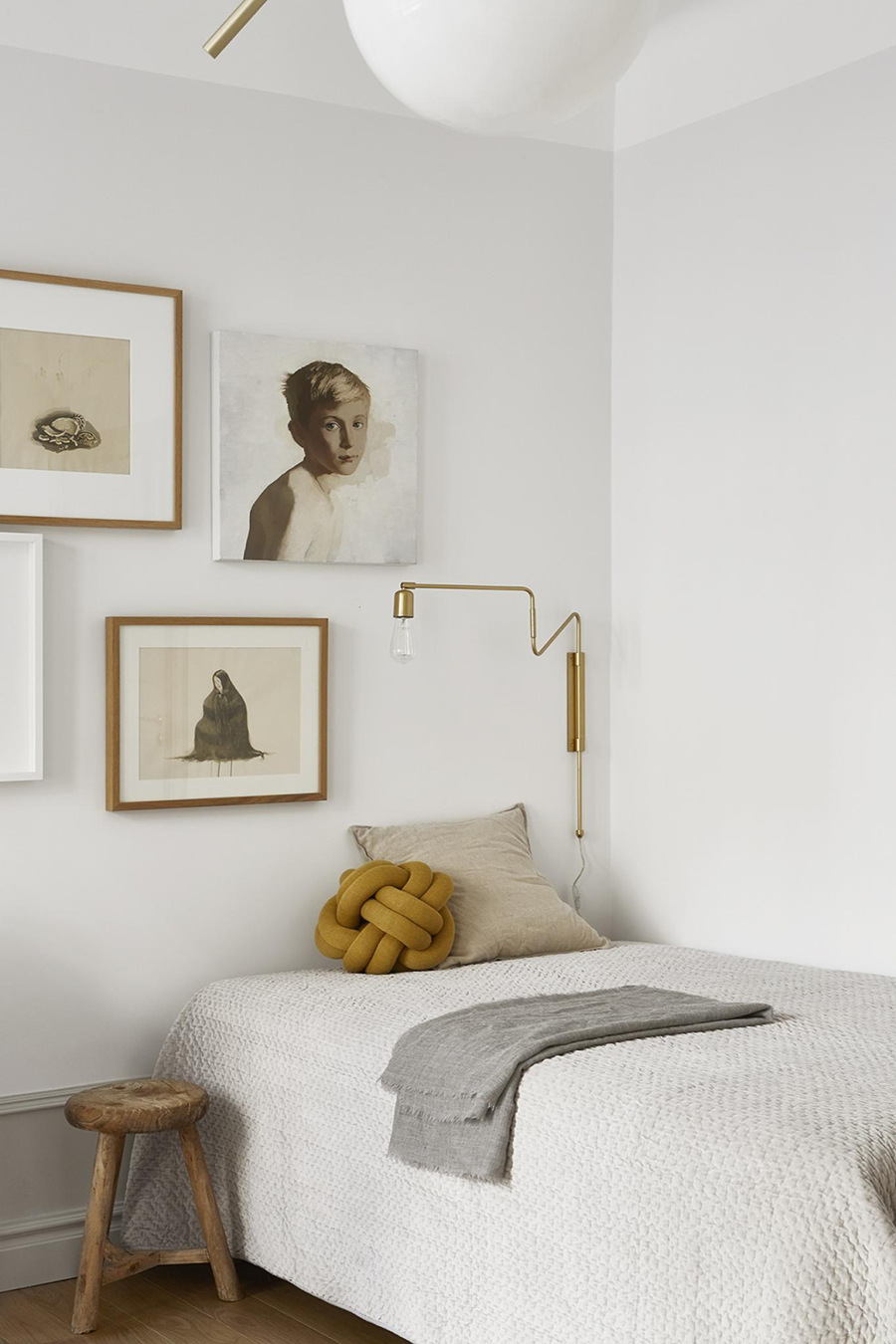 THIS WEEKS MOST INSPIRING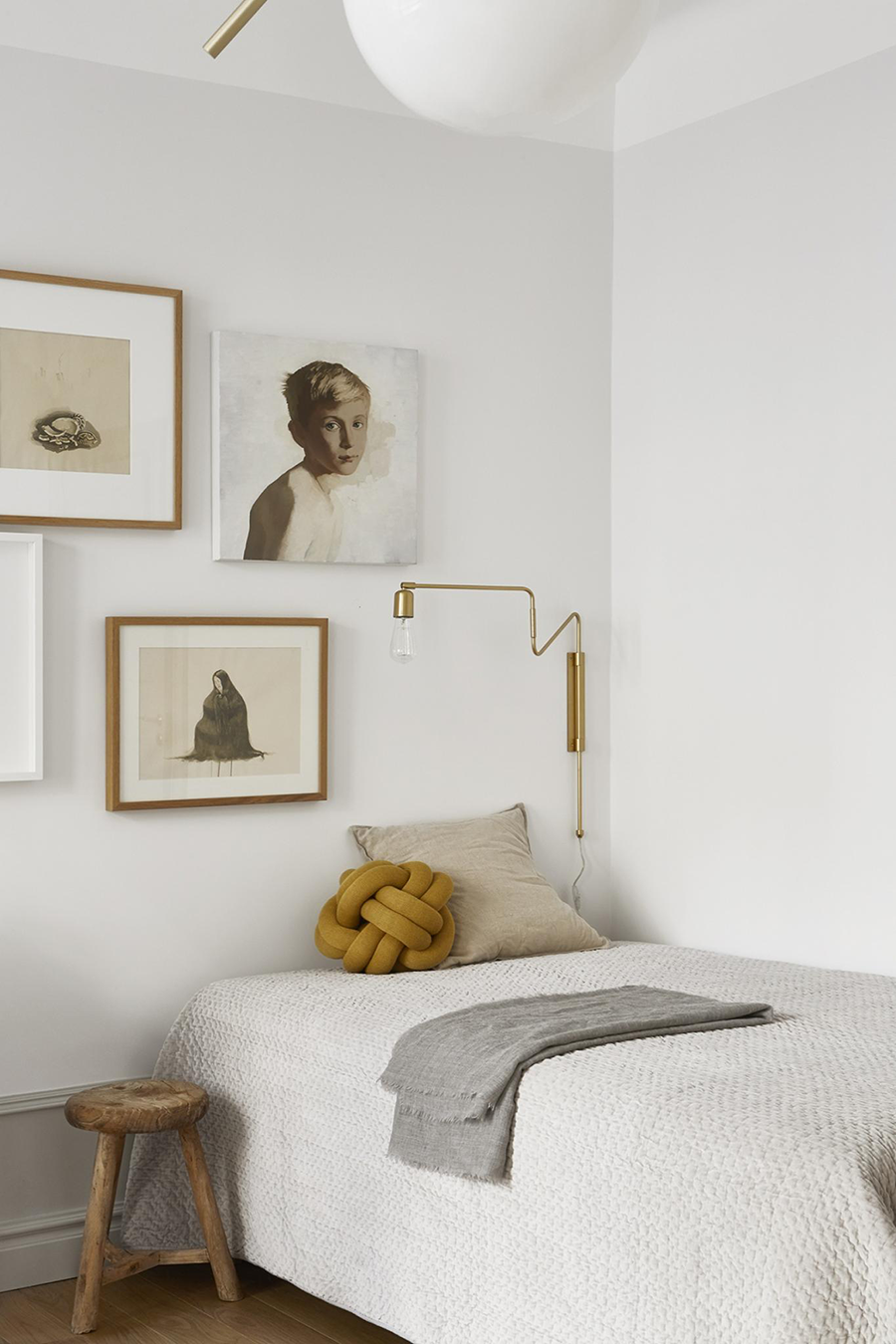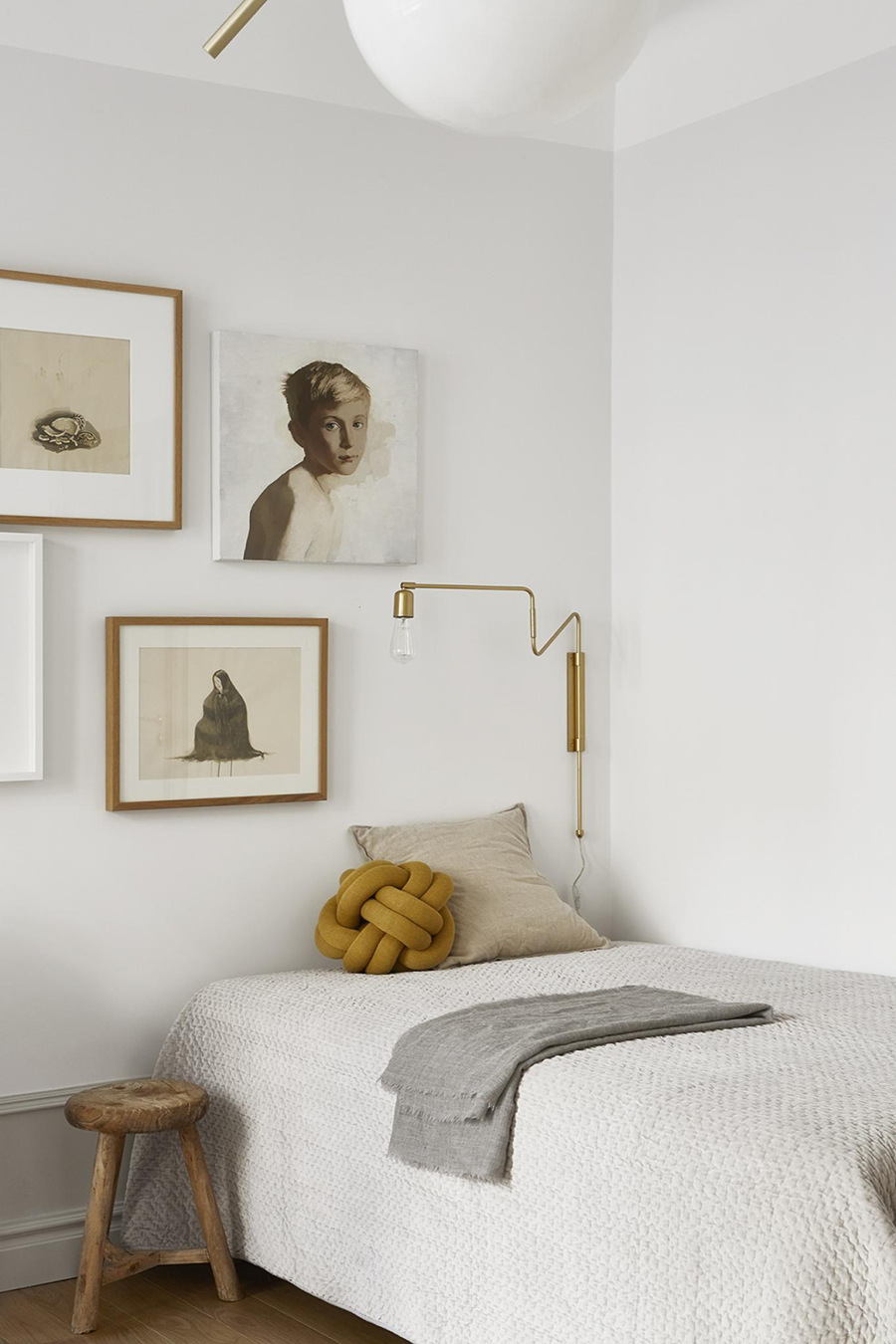 I find this apartment for sale in Stockholm by Fantastic Frank to be the most inspiring this week. The apartment is only 40 square meters, but is very functional and the stylist Josefin Hååg has styled it with perfection. The color scheme is so beautiful, warm neutrals combined with grey and mustard. Very much a favorite mix of mine right now, not only in the interior but also in my wardrobe. Love the details in brass.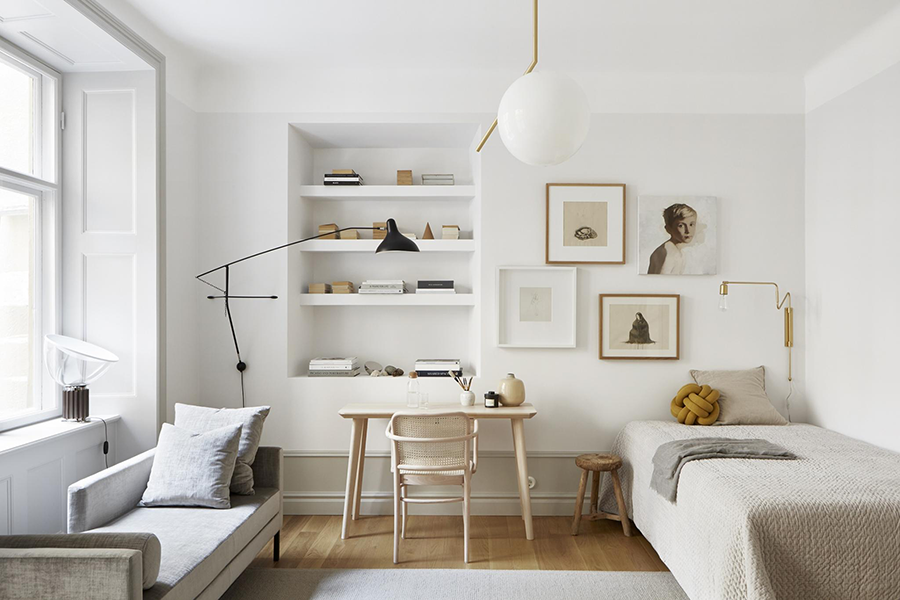 This is such a good example on how you can fit everything you need into your living room, which I guess can be inspiring to both students and first time buyers. It is essential to choose furniture that won't  take up to much space when you need to use your living room both for work, sleep and relaxation. A small bed, a desk and a couch, and also storage has found it´s natural space here. The built in shelf is similar to what I have in my own living room, and is a great way to take use of a door opening not in use anymore. In old apartments the layout is often changed and you can find these openings hidden behind a thin layer of plaster. You can see the shelf in my living room here. To make the storage even more functional I would add some boxes to all those small things and papers you never know where to put.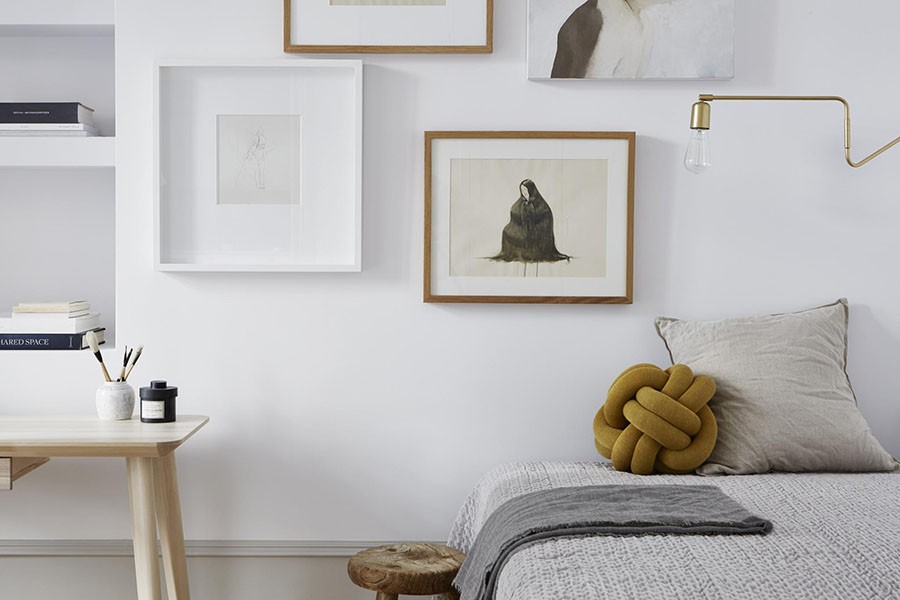 Art and different kinds of prints is a great way to add personality to your home, and if you draw or paint yourself mix your own with other favorites. Pillows and textiles with different textures, shapes and colors is another easy way to make it more personal. ..the Knot cushion by Design House Stockholm was designed by Ragnheiður Ösp Sigurðardóttir in 2011, and is a accessory that stands with its interesting shape.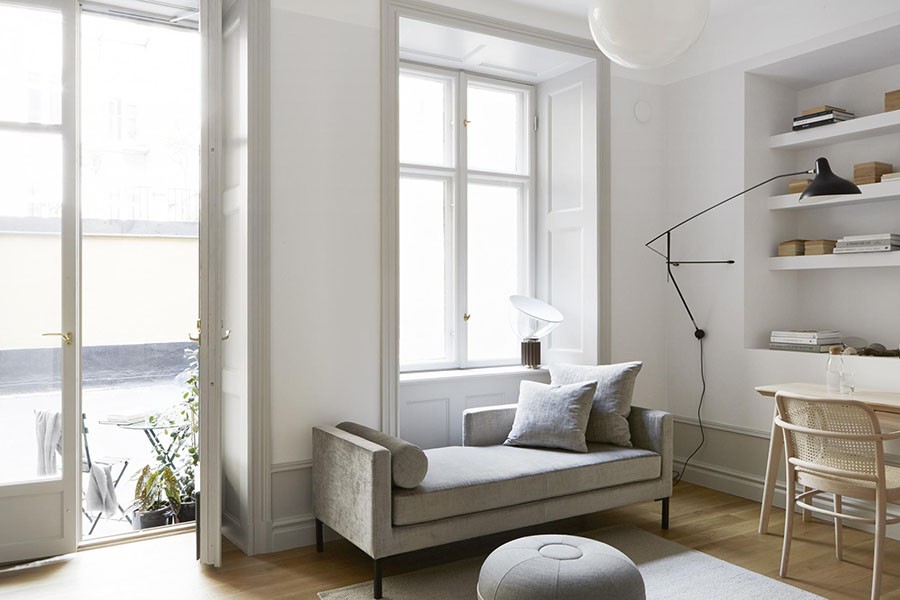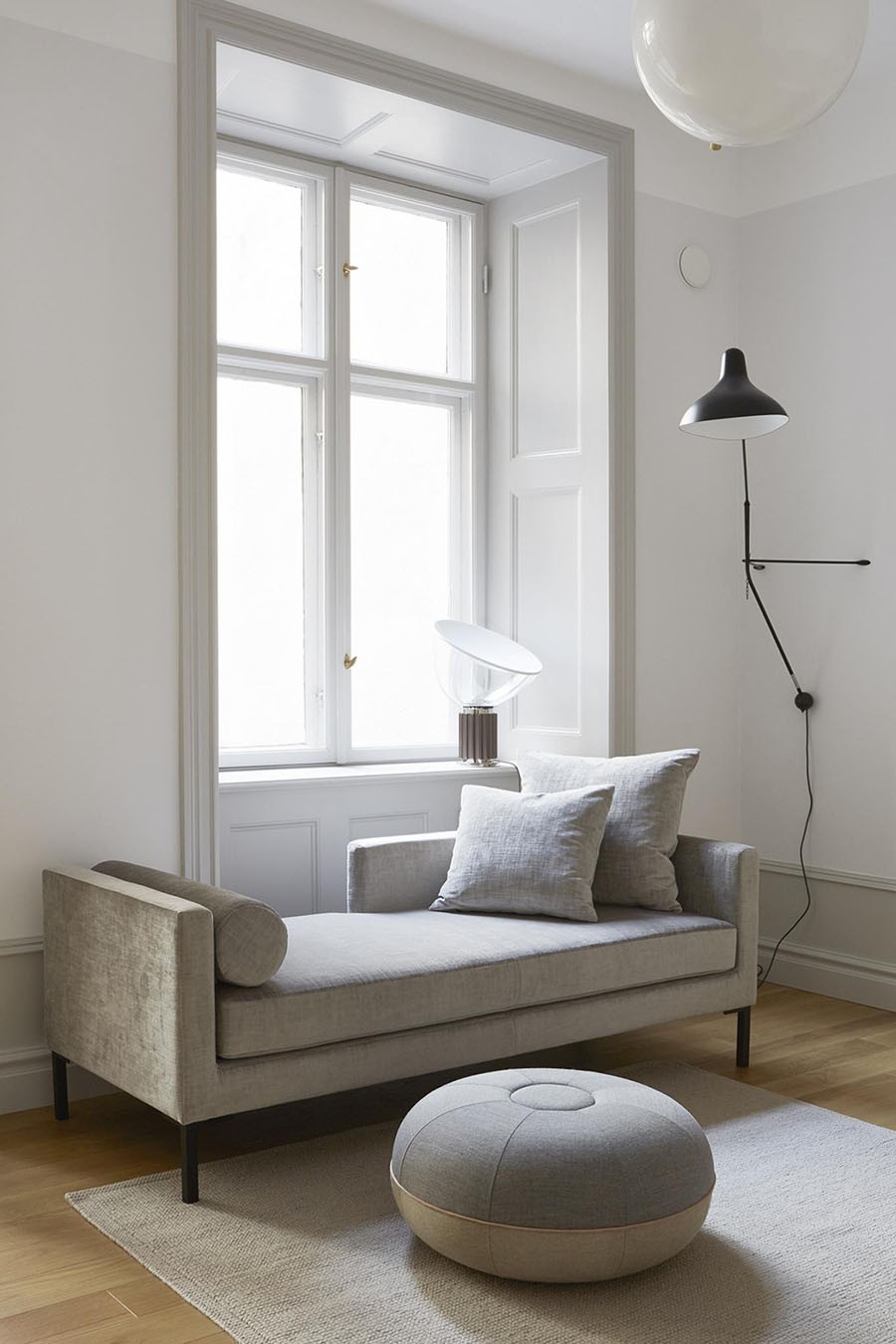 The Mantis wall lamp is a clever choice when space is limited. It can be swung out over the work space or over the sitting area depending on your need. Not a very budget friendly choice of lamp, on the other side this is a design classic you will be happy to bring with you to your next home, and the one after.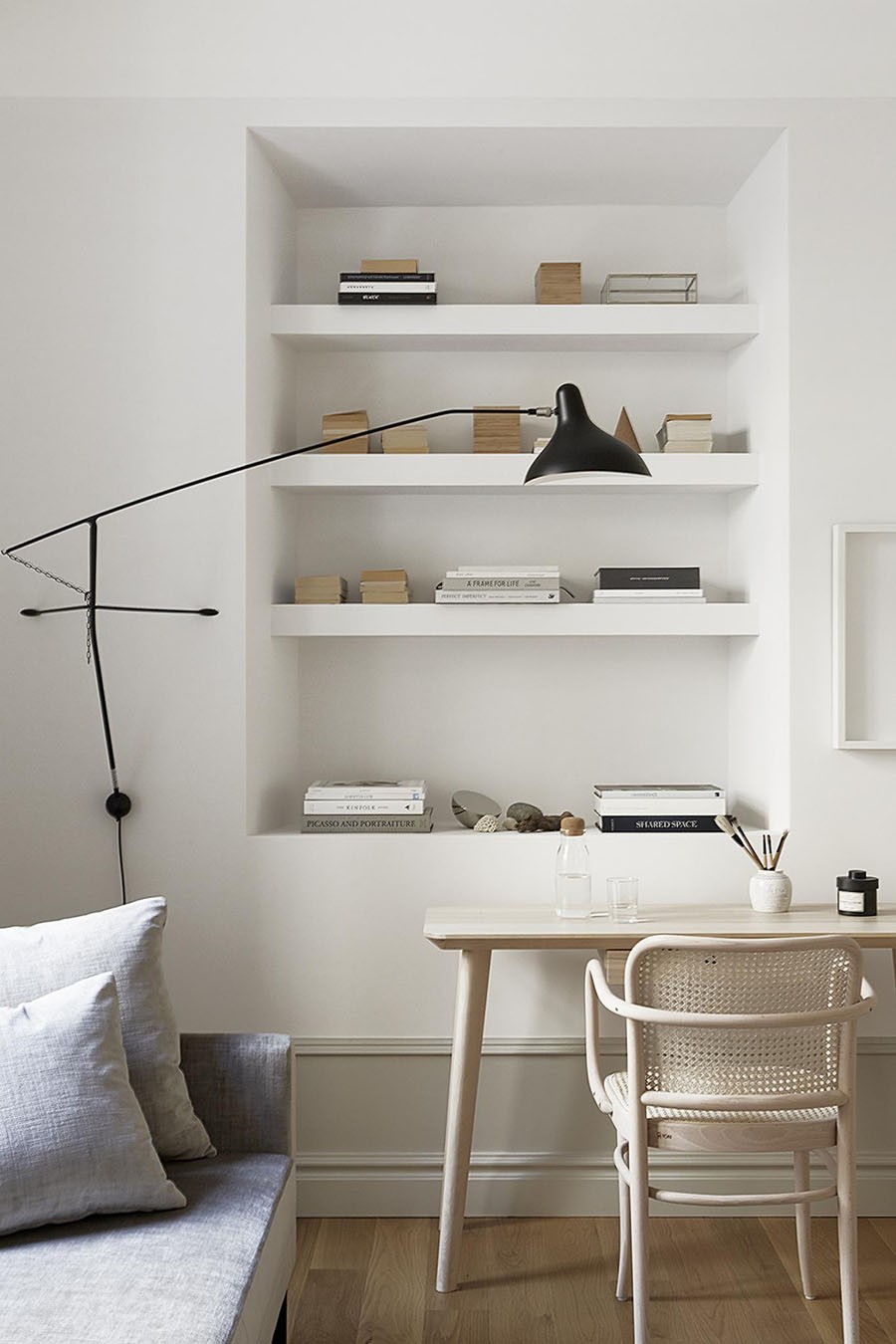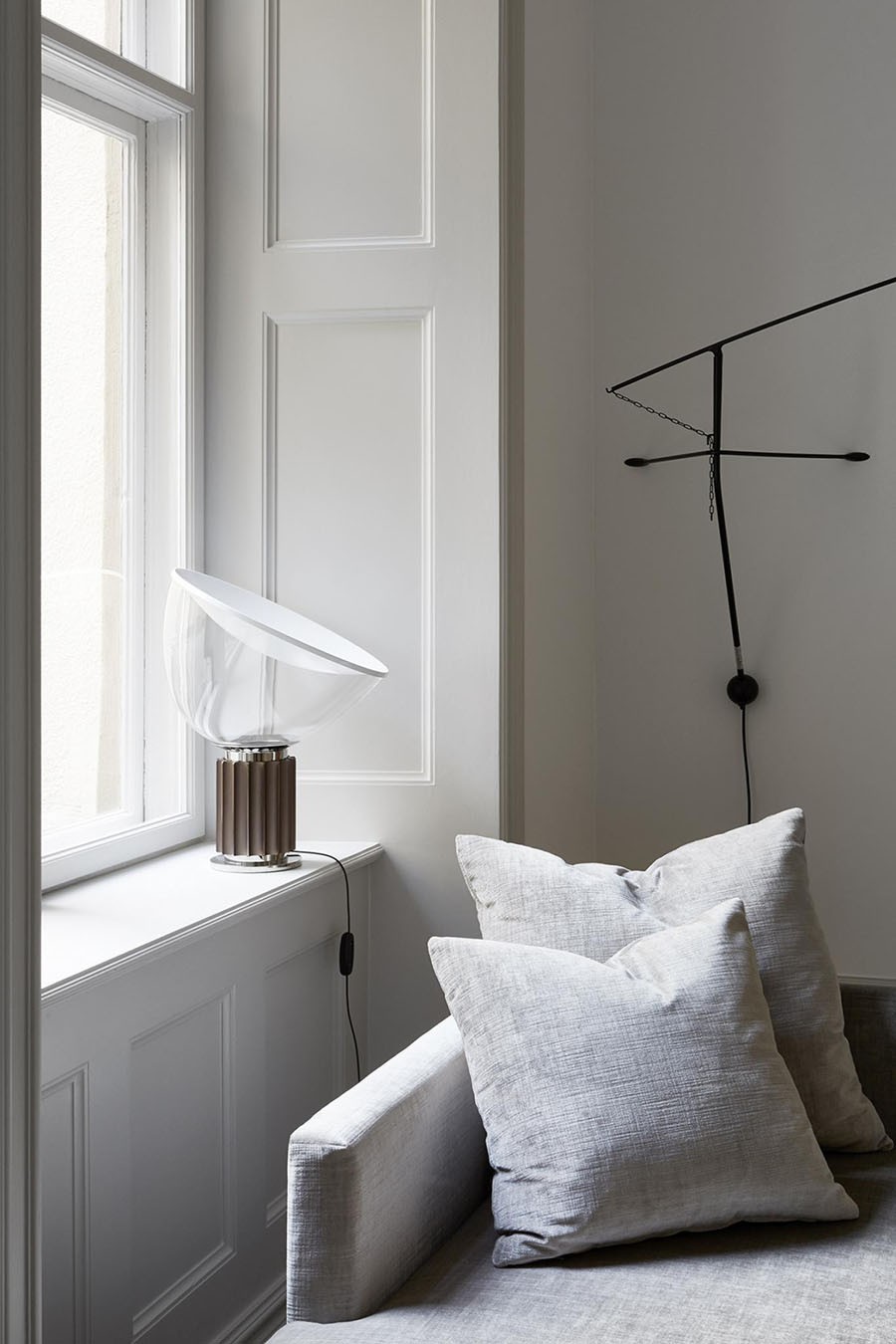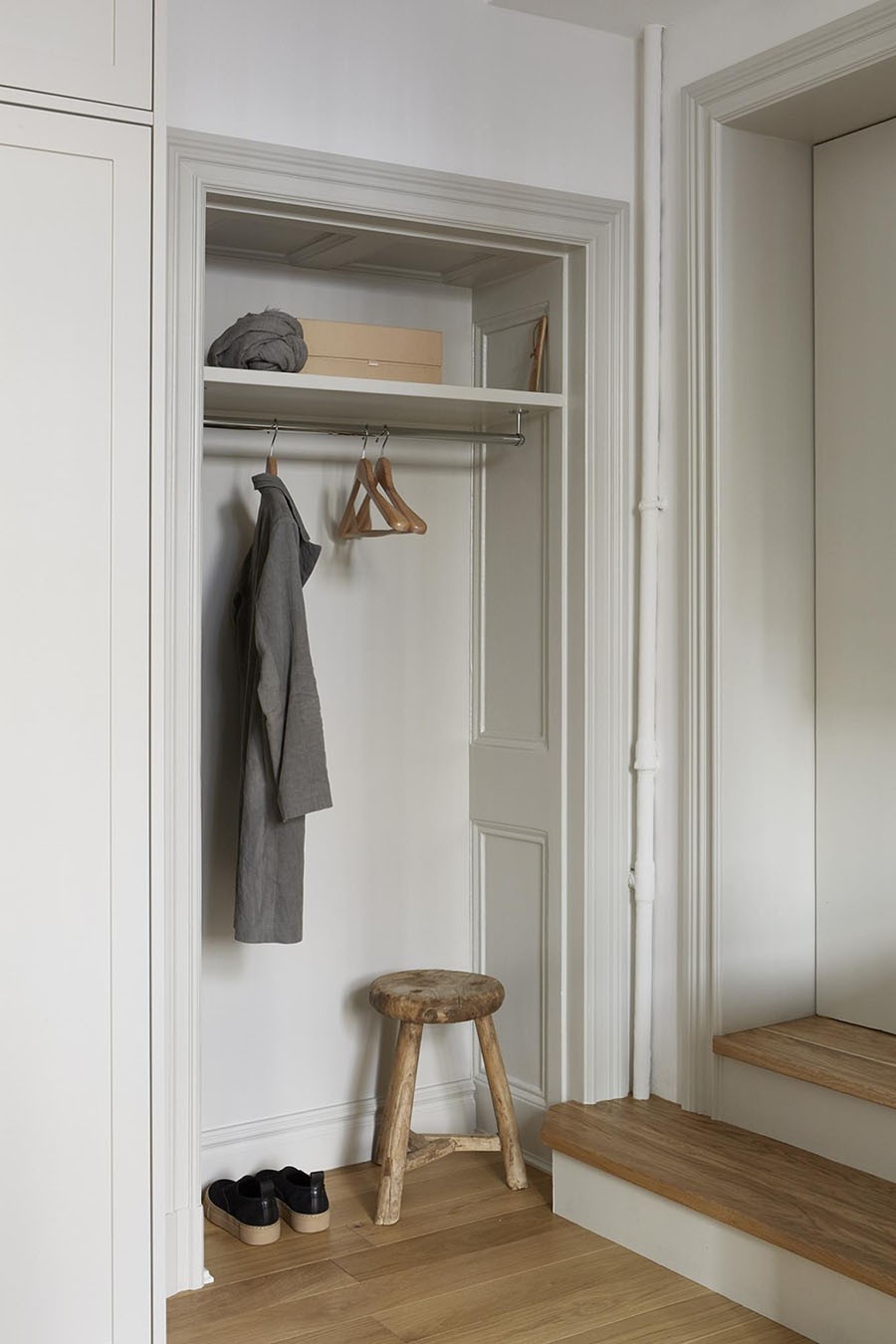 The hallway also has one of those door openings that isn´t in use anymore, and again used as storage. A great way to fit a small wardrobe into the space with room for the essentials.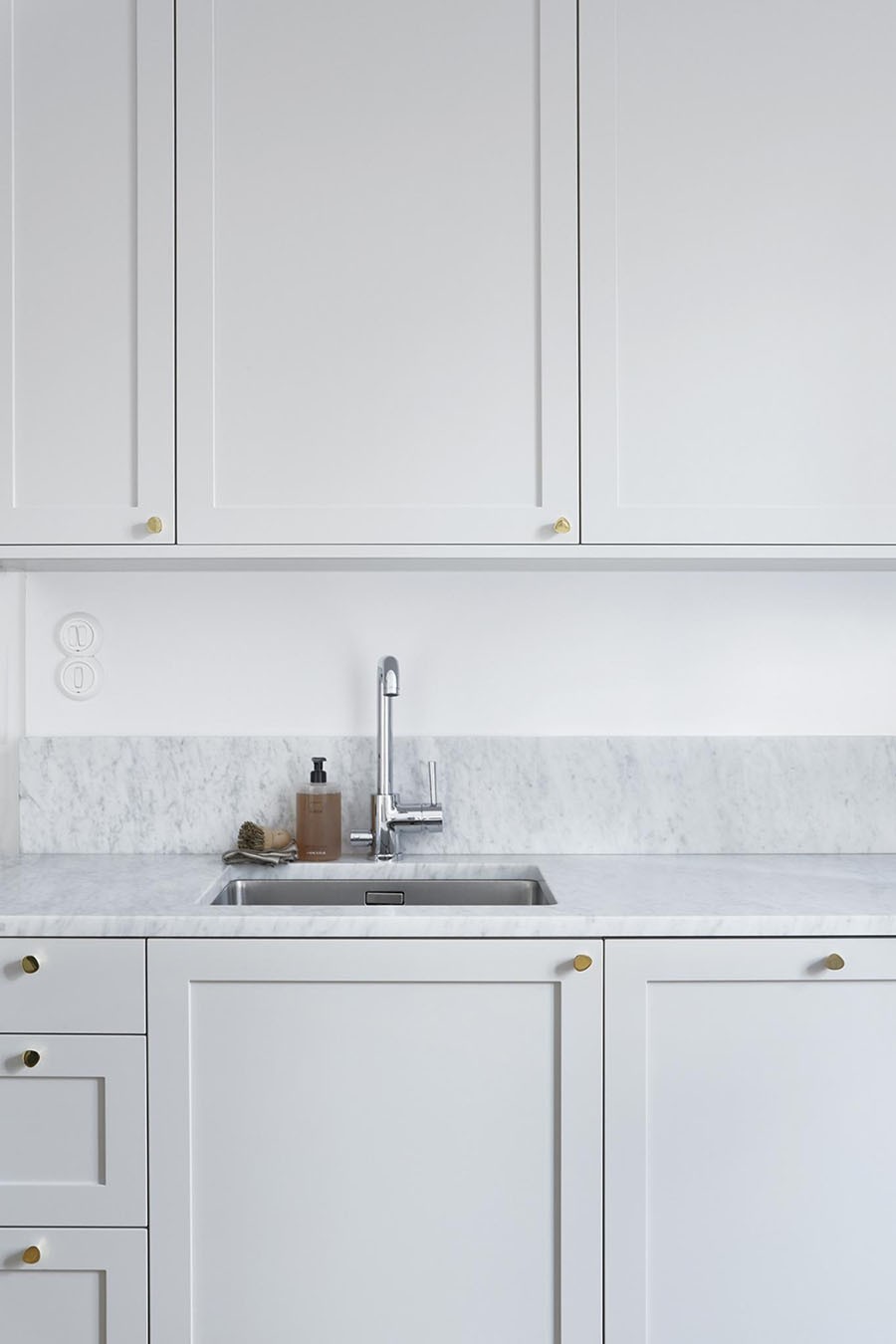 The kitchen has room for a small dining table next to the window. In addition the apartment also has its private outdoor space where you can have morning coffee in the sun. Perfect, right?
Even the the small bathroom has everything you need and looks absolutely gorgeous. A small unit with sink, a shower and storage on the wall. In addition luxurious products on display in brown and wood, exactly what you need to add warmth to a bathroom in white and grey.
Elisabeth