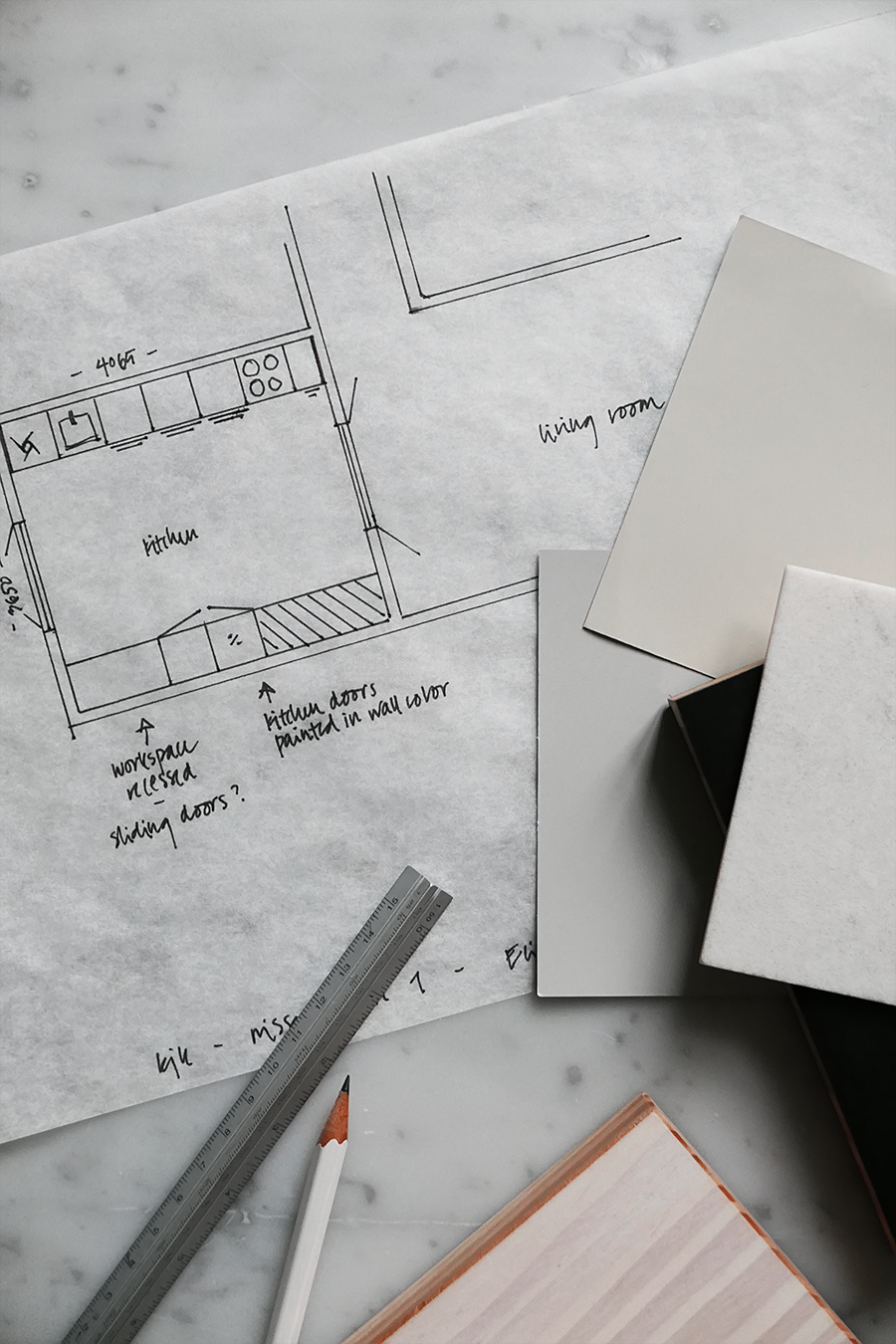 RENOVATIONS AND KITCHEN UPDATE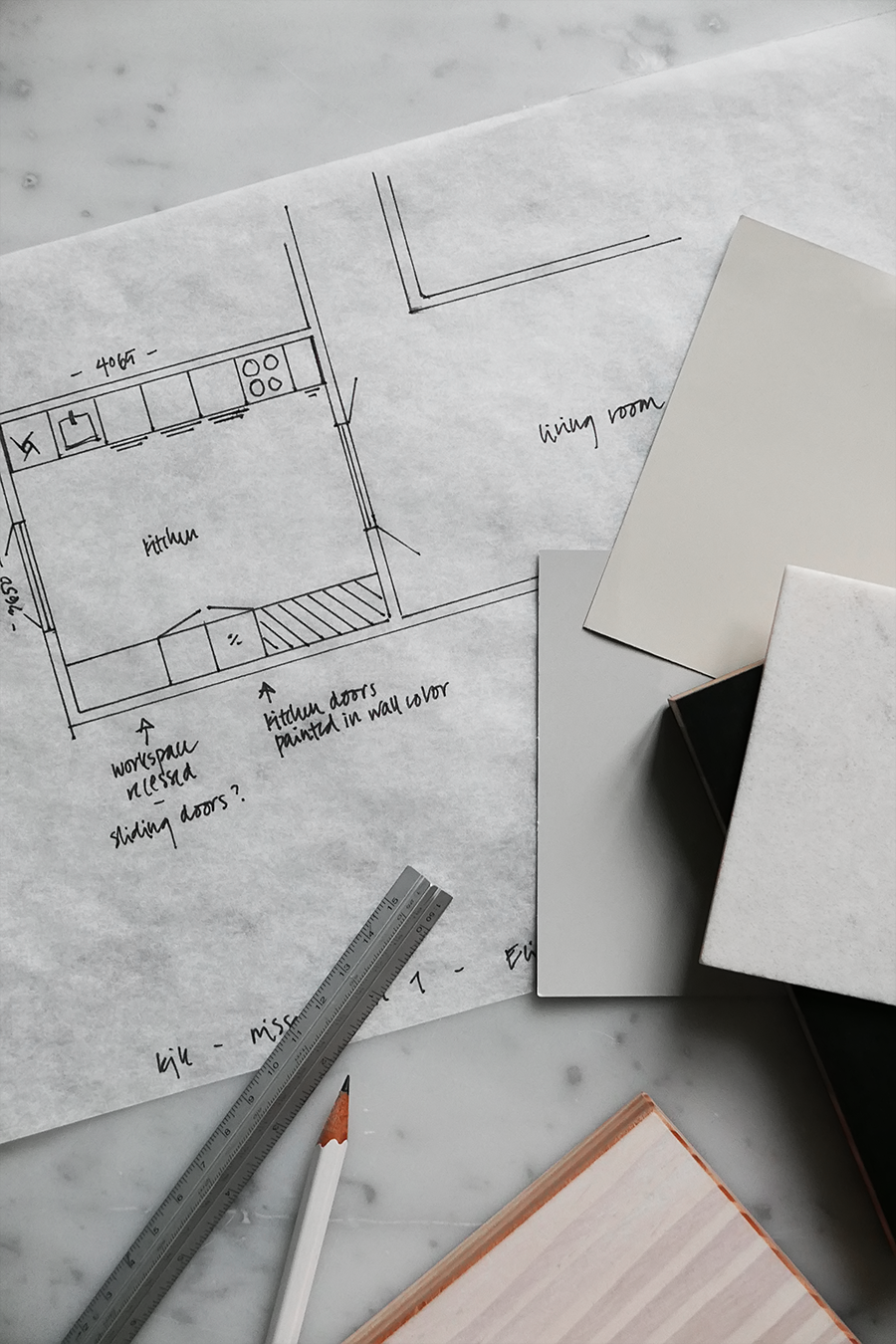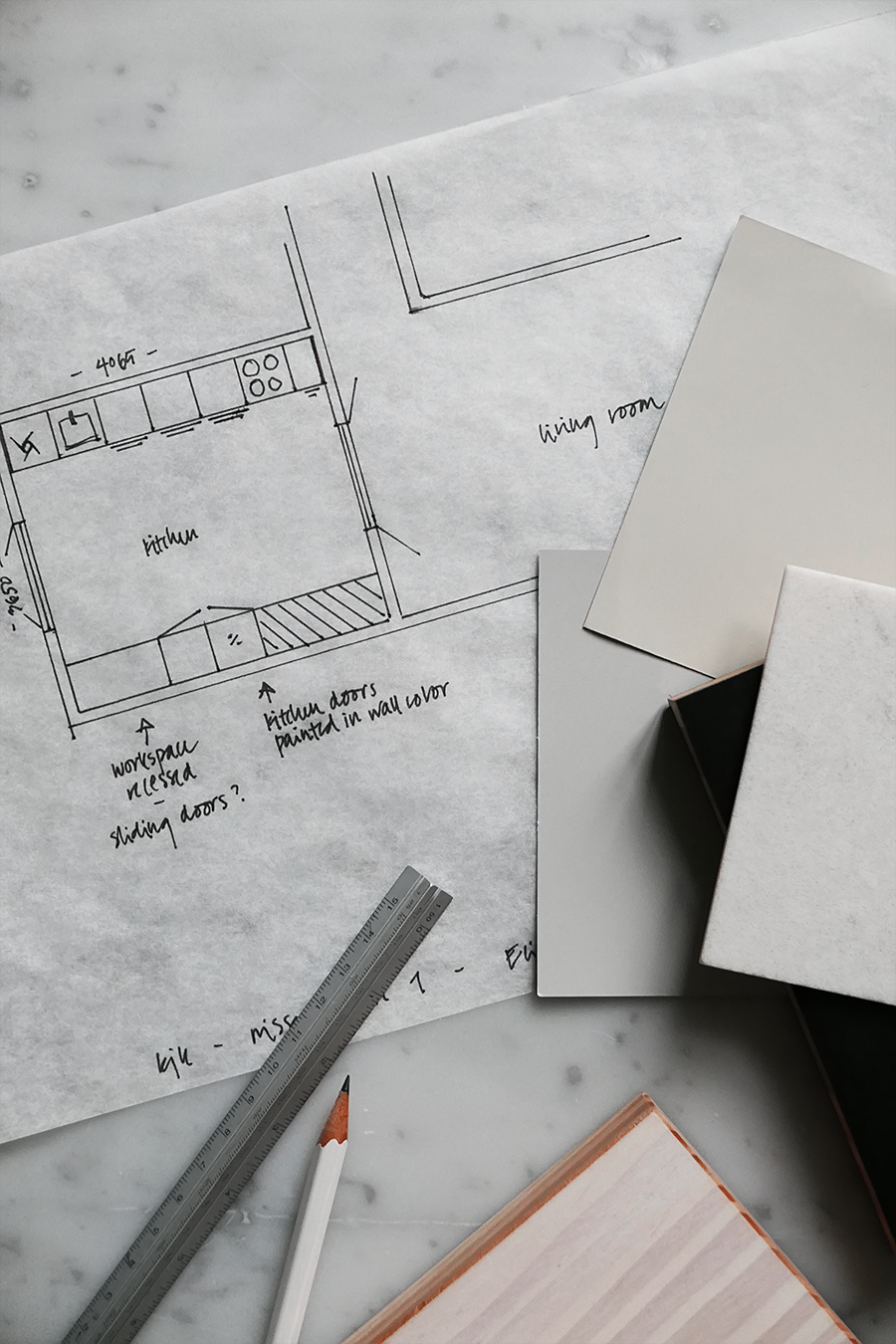 Sponsored, in collaboration with Ikea
It feels like I've been talking about this renovation process forever, without really showing you what I'm working on. From time to time I have been updating with some stories on Instagram, up until now its been a construction site with electricians, plumbers and carpenters working on it, and not a lot of exciting things to show. Since late August I have been designing, planning and tried to turn all my ideas and dreams into something that I actually could go forward with. Being able to confer with some experts throughout the process has been valuable. I can assure you some ideas has been turned down after having a estimate of the cost or the time it would take building it. On the other hand new ideas are born along the way and this is what is so exciting about renovating an old apartment like I am doing now (dated 1896). I began with changing the original layout a bit, established an extra bedroom and moved the kitchen to make it bigger. To make room for where everyday life is lived as I see the kitchen as the heart of the home. I have showed you the moodboard I started out with for the kitchen here, and I´m sticking with my original idea although small changes has been done along the way. I want my kitchen to have room for my friends and family, to prepare food and cook, to gather for dinners, the late night glass of wine or work. So I made sure to have lots of space for all of that by choosing to use one side of the room for a four meters long counter. Large drawers with clever solutions for storage and thereby no need for wall cabinets. The look will hopefully be airy and nice with the extra height of the room. I will also have a small workspace in the kitchen, right next to the balcony doors facing the beautiful, green backyard.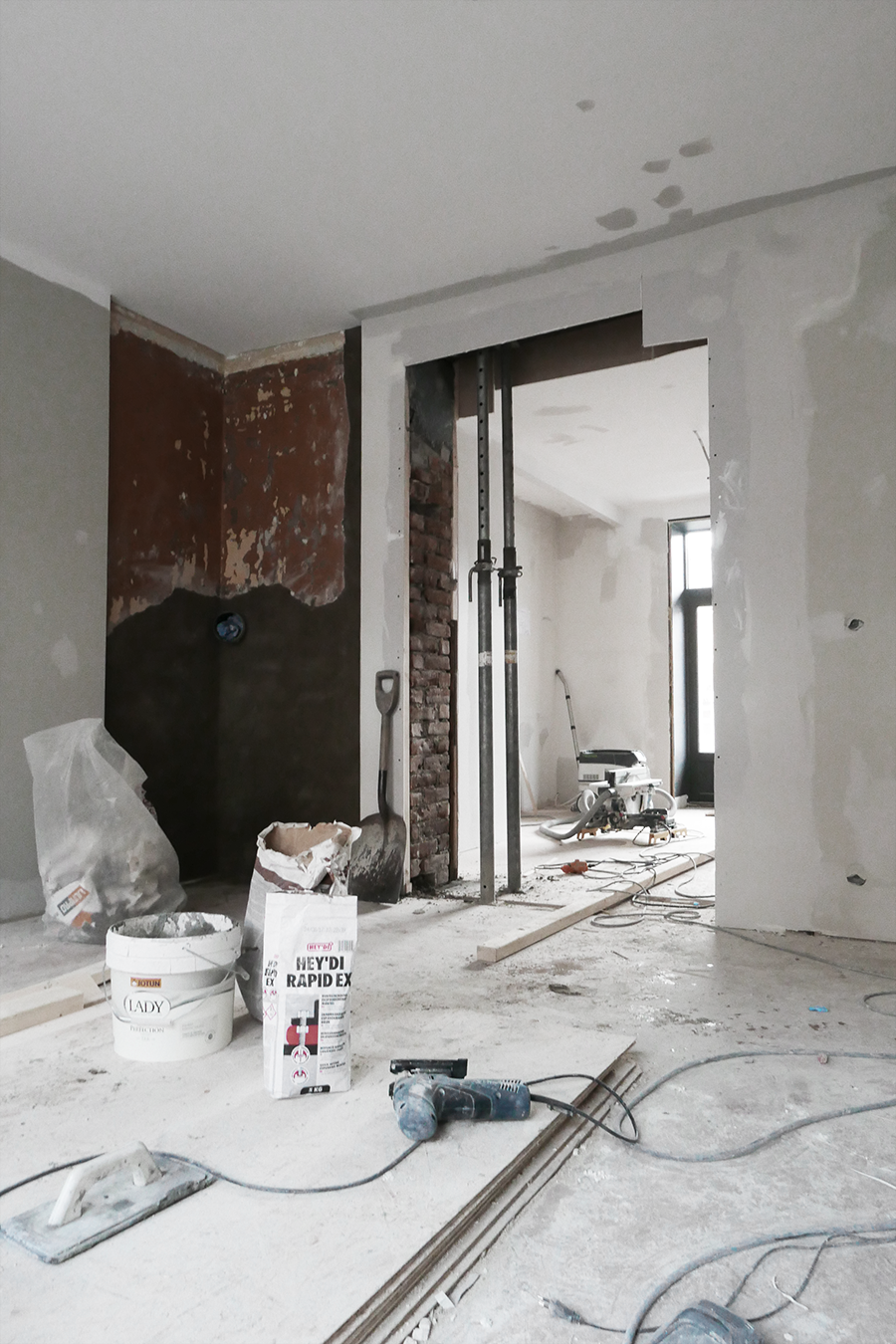 Earlier this week it looked like this, the kitchen seen from the living room. Things are coming together quickly once the walls are closed and today they are starting to work on the floors. I can't wait to see how it will look, and yes, it will be a really gorgeous herringbone floor. Together with the old double door that is waiting to be mounted in the opening between the kitchen and living room, the rosettes in the ceiling, and.. Have you been reading my blog for a while you know this is pretty much a dream come through. To be able to make those plans and dreams come through there is a lot of planning required and although I am quite sure about how I want things I wanted some help to make sure I get some clever solutions for my kitchen. I decided early on I wanted to have an Ikea kitchen, but I wanted to personalize it a bit more by choosing the fronts, countertop, faucet etc from elsewhere. Considering I started my career planning kitchens at Ikea fifteen years ago you might think I am an expert, but a lot has changed since then and I am so happy for the help they can offer at Ikea when you're in the process of planning a new kitchen.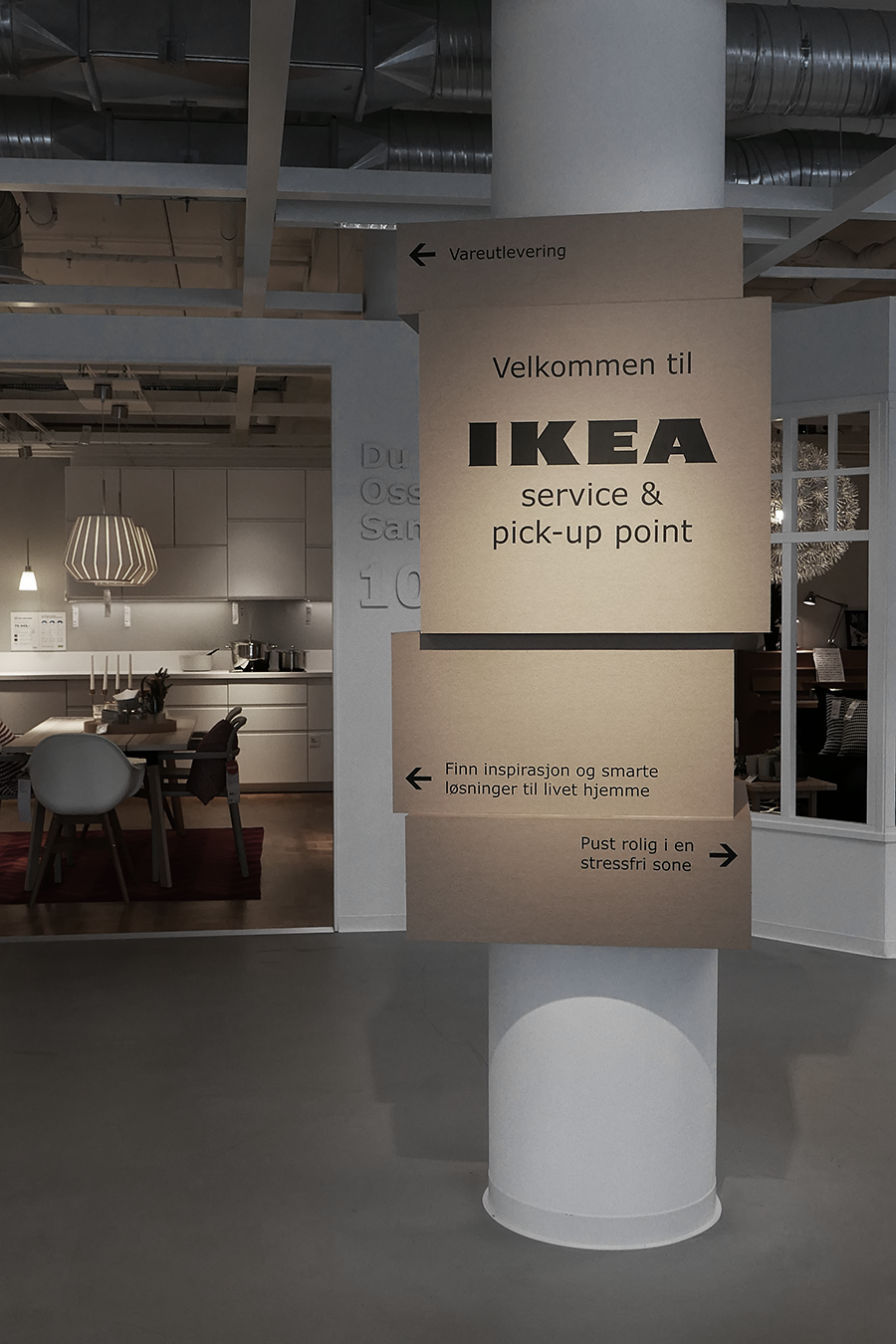 So yesterday I visited Ikea Skøyen to go through the last details and make sure every solution is functional. The warehouse at Skøyen here in Oslo feels more like a showroom than the other Ikea warehouses. There are no trolleys and no rush, but peace and quiet to be inspired, and to have assistance to plan your kitchen, wardrobe or other solutions for your home. You can both book an appointment in advance with one of the consultants and even have them coming to your home and help measure the room and start the design process.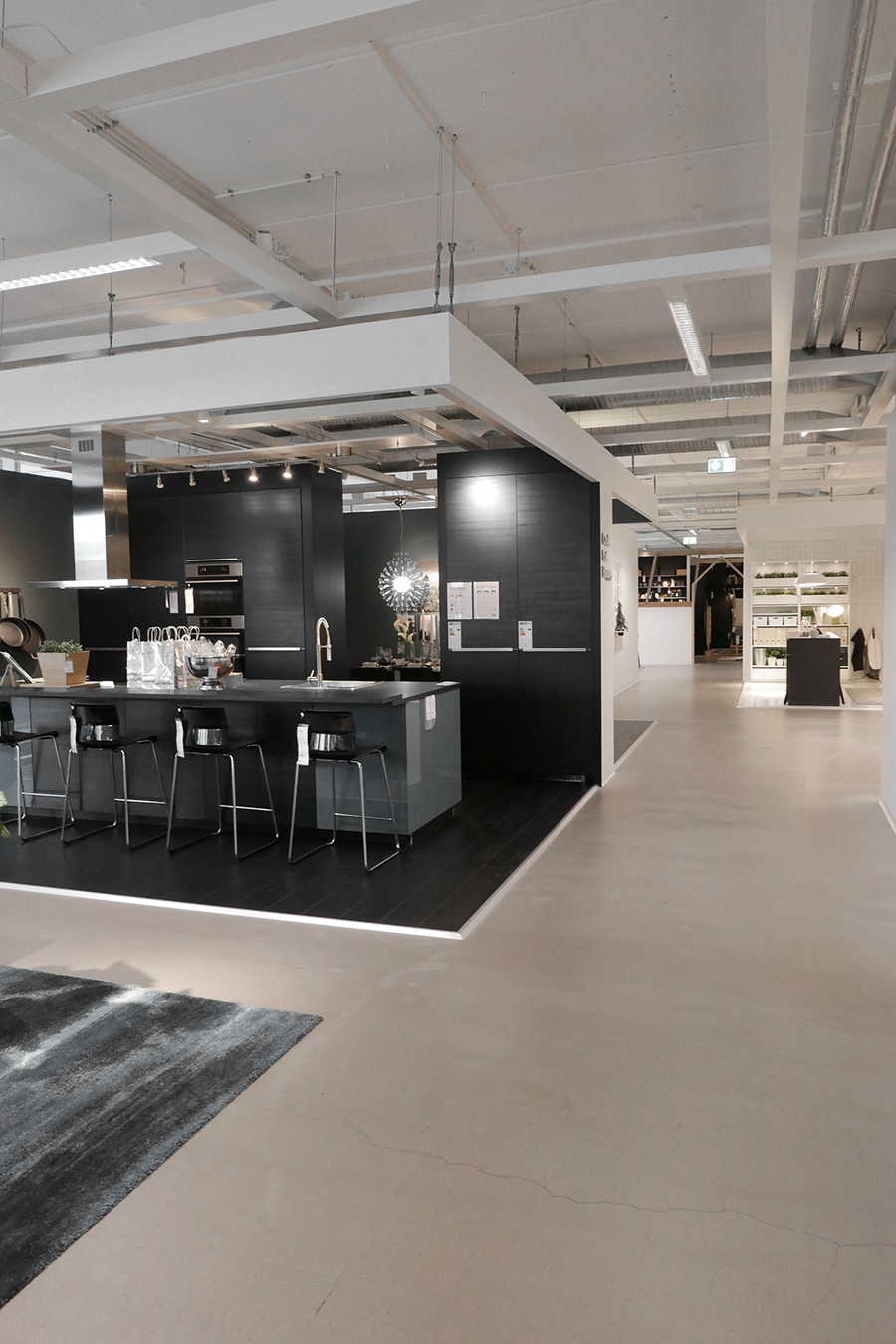 Not only are Ikea offering you help planning and designing your kitchen you can also have everything delivered at your door and assembled. This will be my fourth Ikea kitchen (I have been on the move a few times!) and doing a really low budget kitchen the first time including gathering every little small piece for it at the warehouse, carry it up to the fourth floor and assembling it, taking the easy way out and not doing any of that this time is so much time saving and comfortable. My kitchen is already delivered next week so stay tuned for updates, I am looking so much forward to show you!
Elisabeth