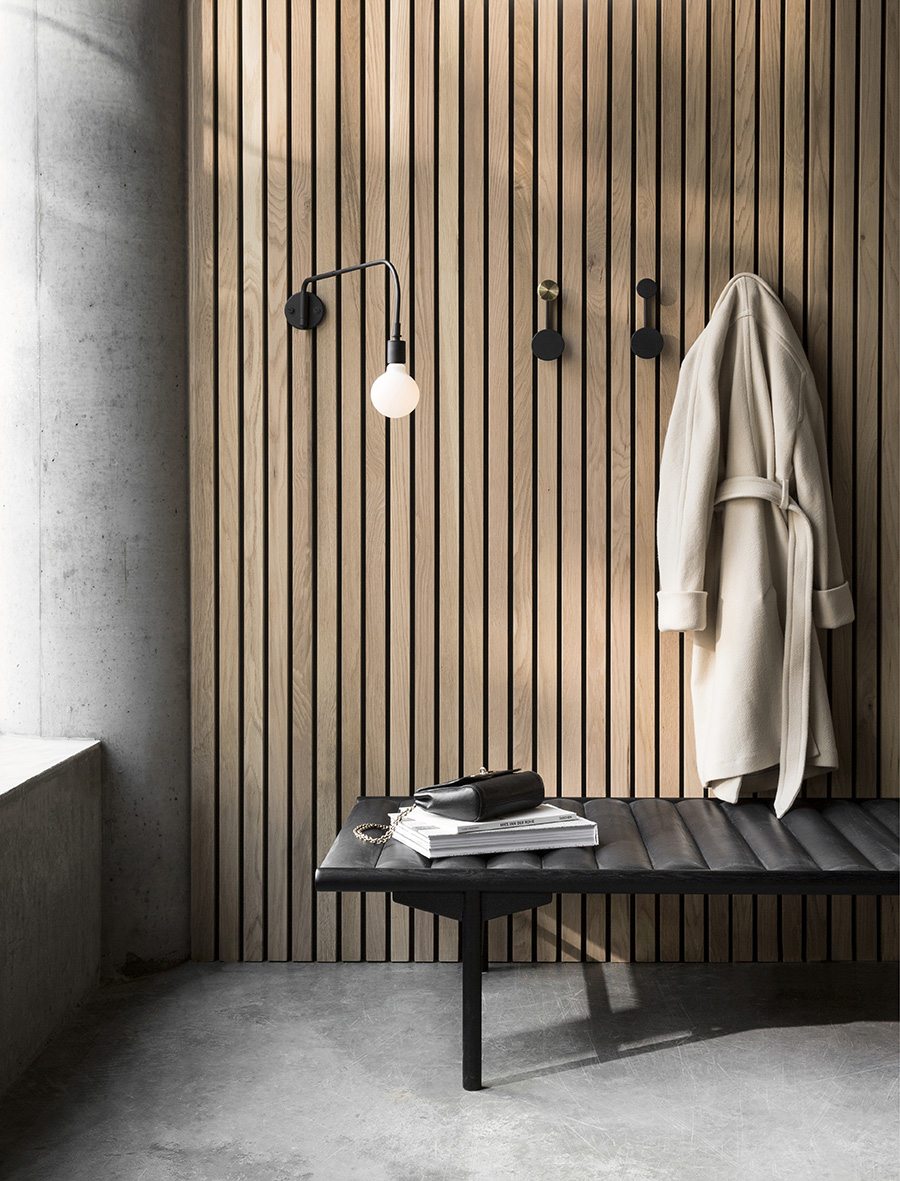 I dont think we even have to talk about the change Menu has gone through as a brand the last couple of years. Lets just establish that Menu is a trendsetting brand who delivers design we´re all craving for, every season. For SS18 again there is some really nice new products, both furniture, lamps and accessories. The coat hangers above, called Afteroom Coat Hanger is not a new product, but I love this small version of the original. Not only is the size changed but also the proportions which makes it so much more of a statement on the wall. Simple yet eye-catching. Also, the Align Day Bed on the photo? One of the prettiest daybeds I know.
The Harbour Chair is new, and shown for the first time at the fair in Cologne this week. The chair was designed by Norm Architects specifically for the Menu Space in Nordhavn to fulfill a variety of needs. It looks very comfortable, and the dining chair is ideal for both private homes, restaurants, offices and conferences. The Menu Space required a chair that could suit a range of purposes and the perfect balance between geometry and organic shapes is to be found in the chair. Looking good in the home of Jonas Bjerre-Poulsen, Norm Architects (above) and available in both textile and leather upholstery, a variety of colors on the shell and both wood and metal legs.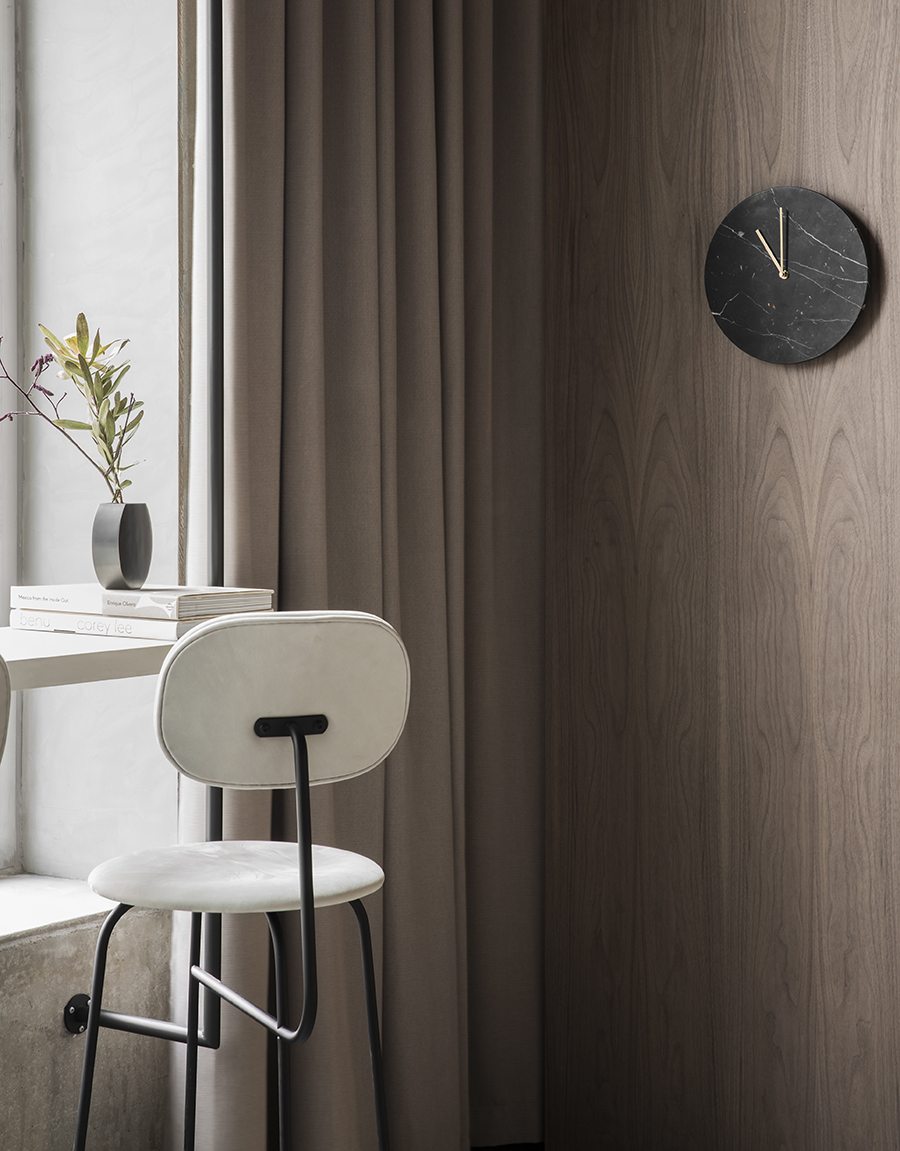 The Afteroom Chair family got a new member, the Afteroom Bar Chair Plus. All chairs got wider backrests and a luxurious upholstering of both seat and backrest. Like the original chair, the new one is deconstructed and stripped for every unnecessary component. The result is a simple yet beautiful chair that embodies both minimalism and style. The Balance candle holder below was new this fall, designed by rising-star Fredrik Alexander Werner, senior designer at Norm Architects. The Balance candle holder is a modern interpretation of the traditional candlesticks carried in centuries past to illuminate the path ahead. Elegant, minimal and stripped to its essence. I love mine, its like a small sculpture, just as beautiful when not in use.
More products with new features is the JWDA lamp by Jonas Wagell (below). A new version with marble base and one with black base in addition to the existing  concrete, steel and brass editions. The elegant Synnes Chair by Falke Svatun this season comes in a new upholstered version. The new version also got the original wooden legs replaced with tubular steel. Visually lighter than the original, the updated Synnes Dining Chair puts the emphasis on cushioned comfort without sacrificing its visual authenticity.
Elisabeth