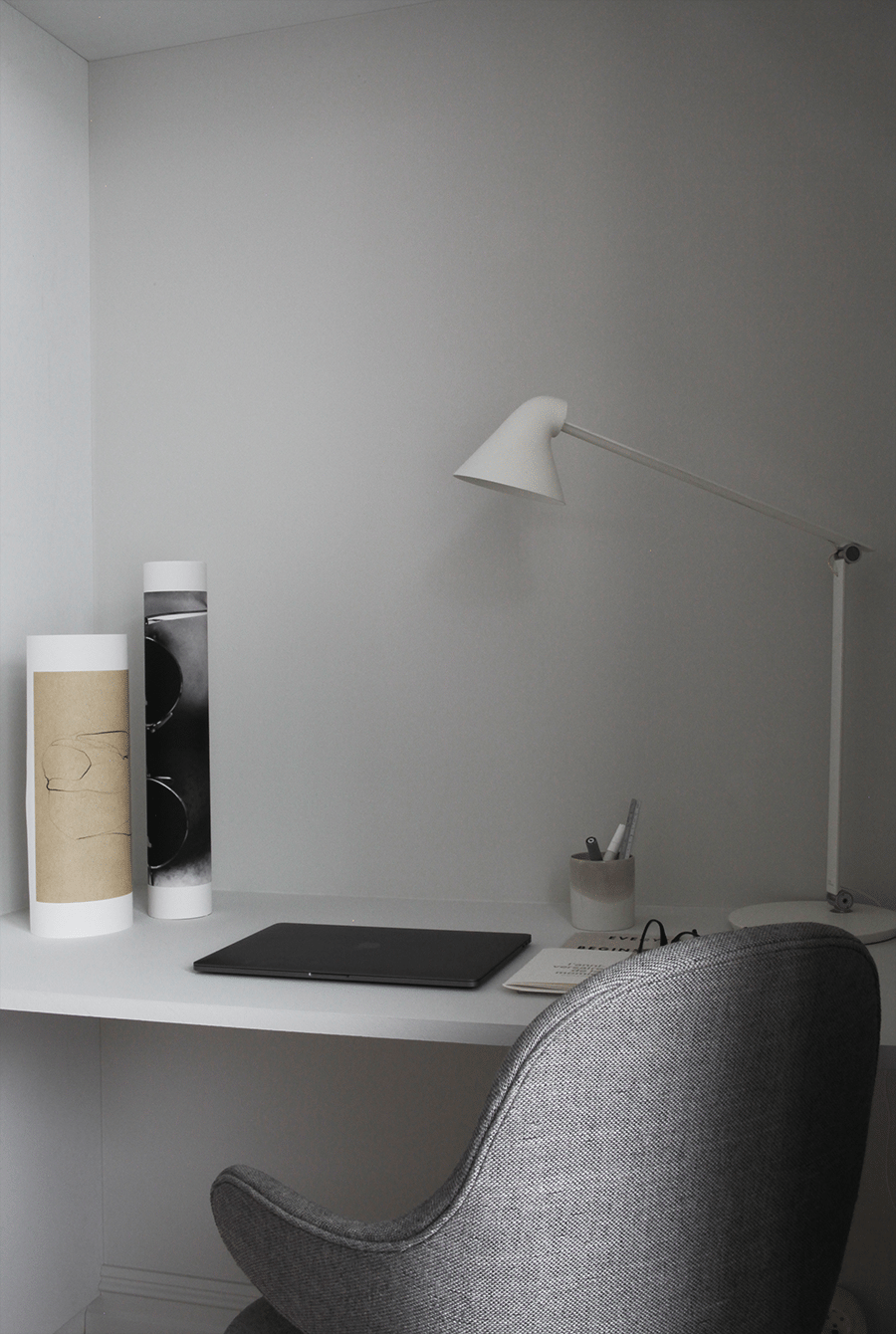 I planned my new workspace quite early in the process of renovating the apartment. It might be the place I spend the most hours at home, and still its not very big, but it is integrated in the kitchen where I love spending time. I could easily work from the dining table too, but when you work from home at least I need a dedicated spot for it. Right next to the balcony doors, built in between kitchen cabinets and the wall – I got my new workspace.
I just finished painting it this weekend, and moving in Monday morning was a nice start on my work week. You might recognize my very comfortable Catch chair and beautiful NJP table lamp from my previous home, I love giving new life to furniture and lamps I've had for a while. Makes a new home so much more personal, don't you think?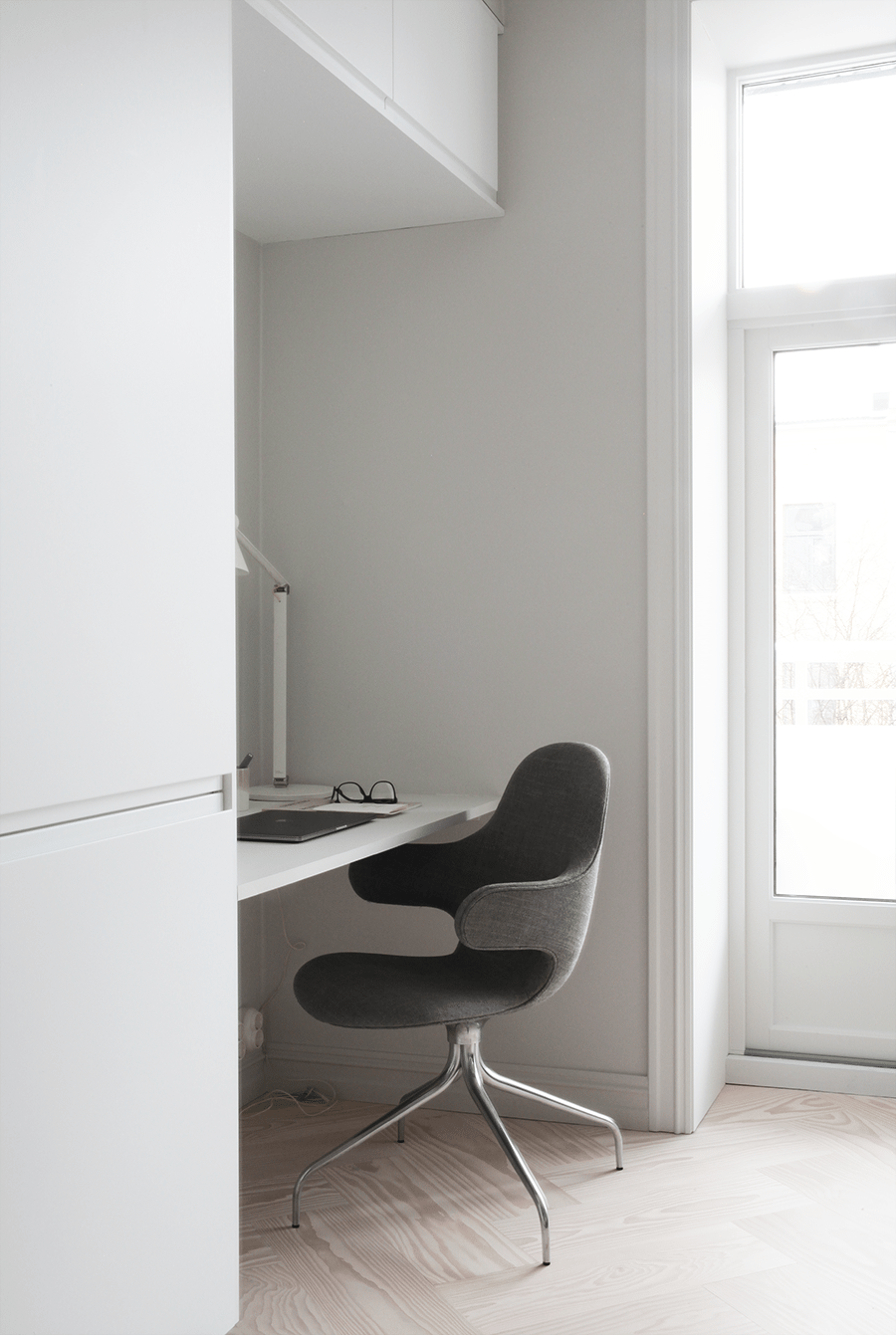 The solution for my workspace is really easy as I've used a mdf board cut to fit the opening and mounted it on to lists underneath. The board and the lists is painted in the same color as the wall. (LADY 1928 Sommersne, Jotun.) You can see a bit of the list underneath the table on the photo below. They are cut a bit shorter than the depth of the table to not show too much. There is also made a hole in the upper right corner for all the wires. I have placed my printer in the cabinet on the left side and it also has room for everything I need for work so its really accessible. Plus it got lots of natural light and the coffee machine is nearby. If you haven't seen the other side of my kitchen, photos are to be found here. Dark fronts on one side, and light ones here on this side. Makes perfectly sense to me as I wanted a more uniform expression and theres only a few cabinets on this side. And if I later on want to remove the table I can easily put kitchen cabinets there as I already have cabinets above my workspace and right next to it. But for now this is a really nice place to sit for work.
Elisabeth