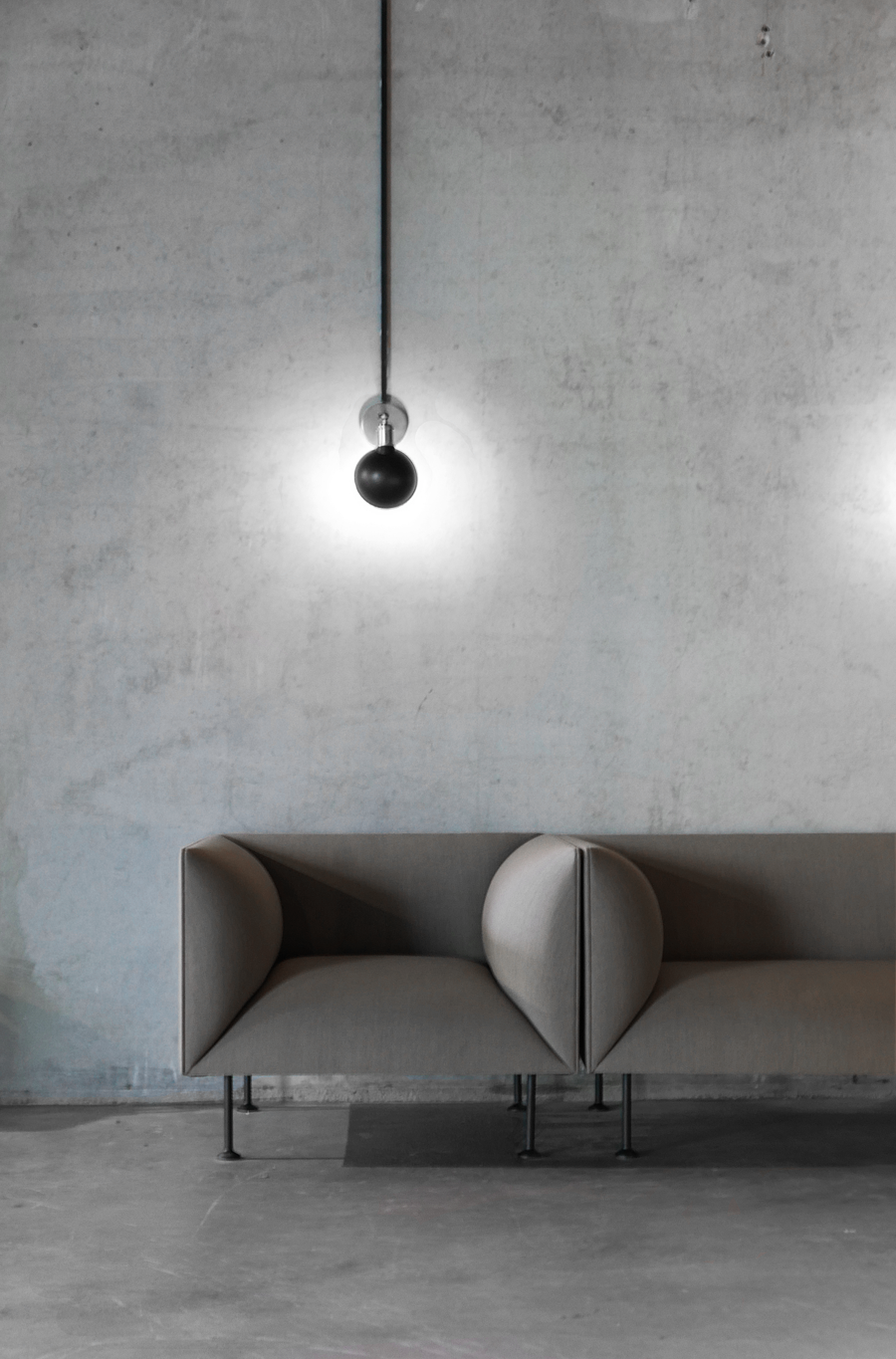 3DAYSOFDESIGN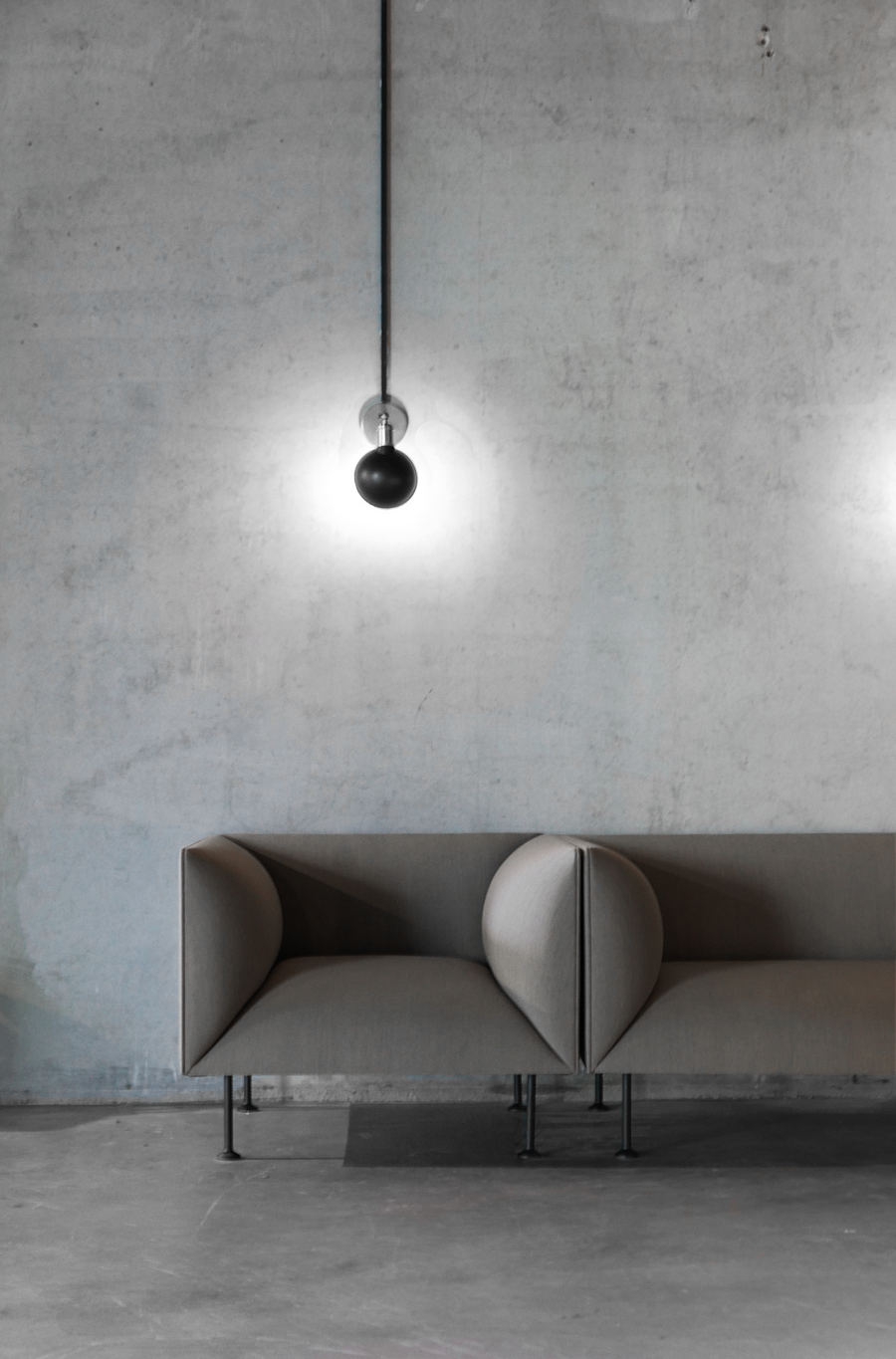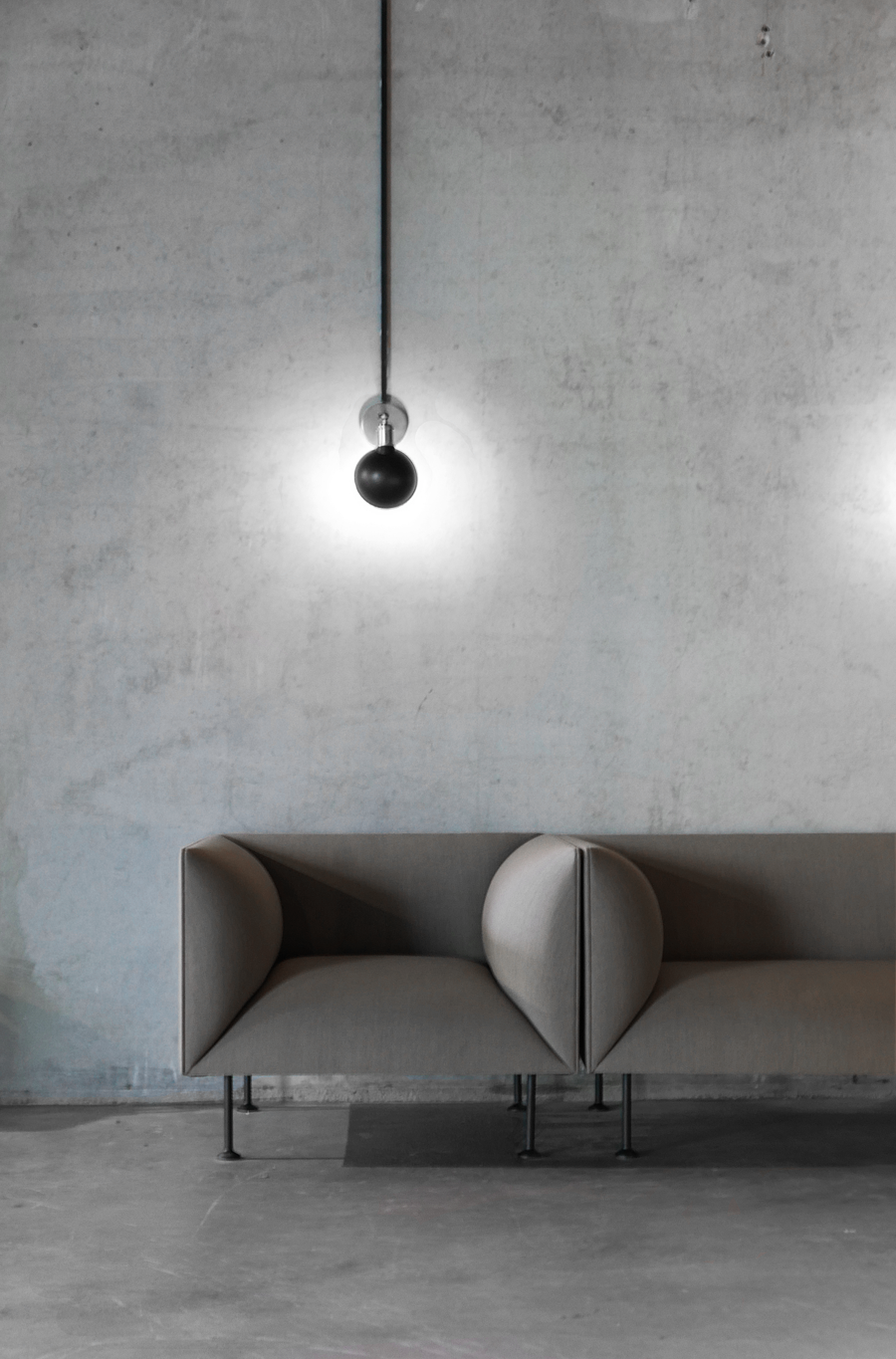 Last week I attended the annual design event 3daysofdesign in Copenhagen. I´m sure you haven´t missed it, I have regurarly updated Instagram with stories and photos. It was my first time there, but this was so much better then every other design fair I´ve visited so it wont be the last. 3daysof design was established in 2012 and has the sole purpose of running the event in order to enchance and maintain awareness of Danish design and ensure Copenhagen´s status as an international design capital. In comparsion the event reminds me about Designers Saturday here in Oslo, only bigger. Showrooms are open all over town, there are free boat and shuttle service in between the 70 venues, design talks, exhibitions, product launches.. I did not have time to see all of it, but I´ve choosen some highlights to show you. And next year? Everyone can participate, sign up at 3daysofdesign.
Image above and below, Menu´s new design studio in Nordhavn, MENU SPACE. This place was just finished for 3daysofdesign, and is both office space and a café. I visited late in the evening, and came just in time for the dinner Menu hosted Thursday night – next time around I´ll visit during daytime for even more photos. And coffee. The place looks amazing. Above you can see the Godot sofa- and armchair designed by Iskos Berlin and the Walker wall lamp designed by Søren Rose Studio. Below, Godot sofa/Menu and Moor rug/&tradition.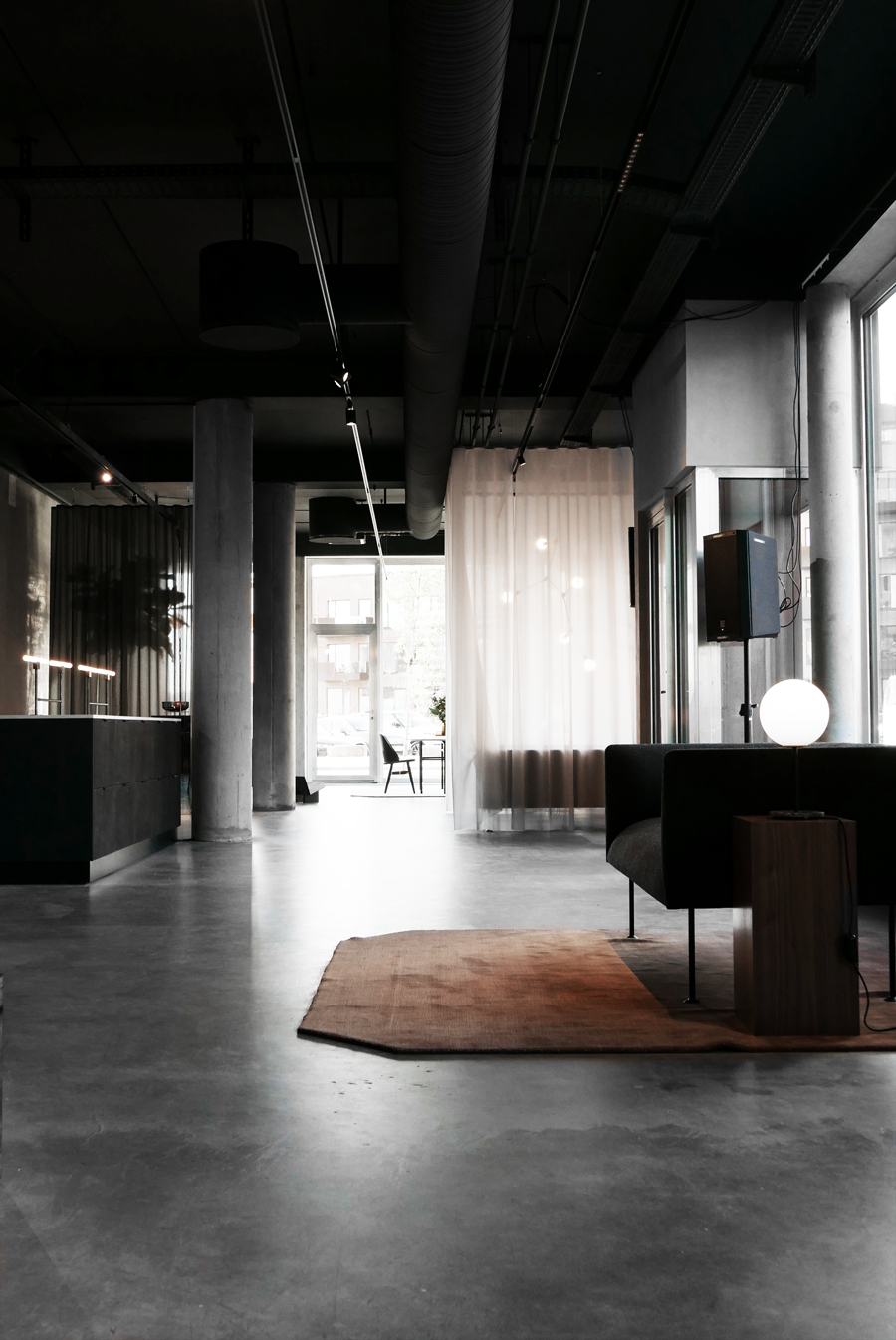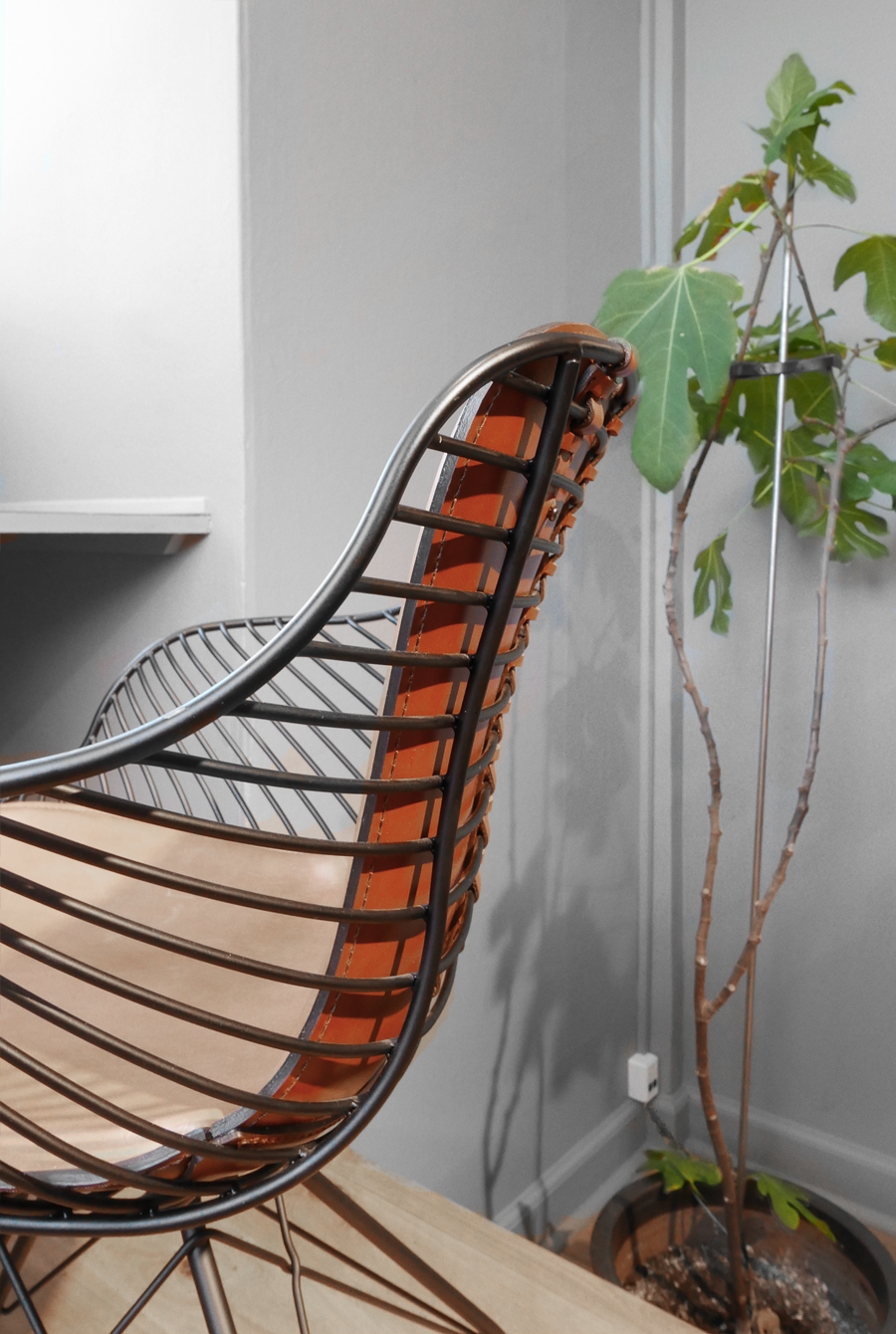 I´ve showed you some photos from Overgaard & Dyrmans creative workshop earlier (see more here and here), and of course for the 3daysofdesign event the studio was even better looking than before. Overgaard & Dyrman has designed and crafts one of the most beautiful chairs I know (above). Breathtaking quality, a substantial respect for tradition and a desire to create outstanding products form the foundation of Overgaard & Dyrman´s creative values. And I love their idea of hanging sketches and technical drawings in the ceiling (below).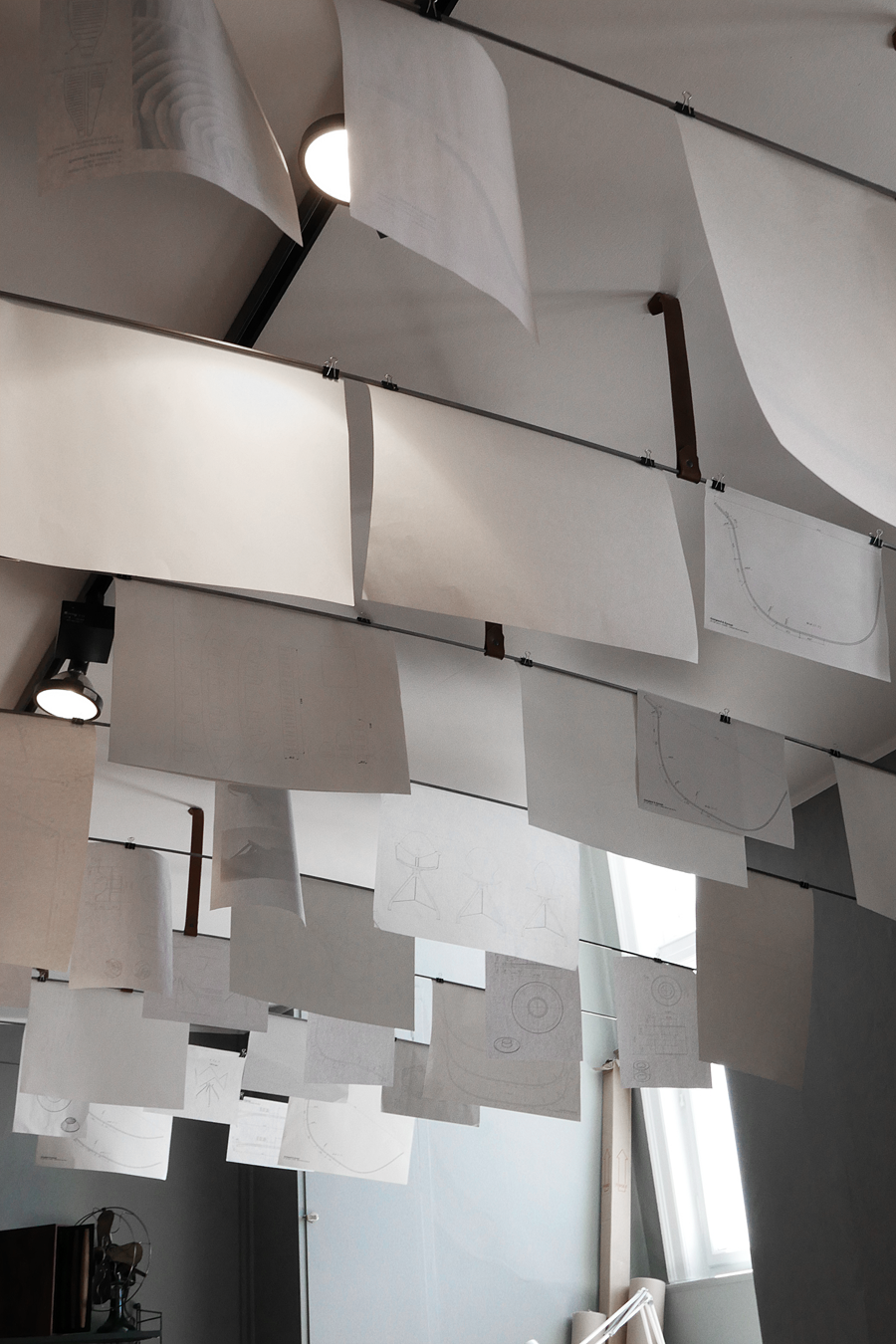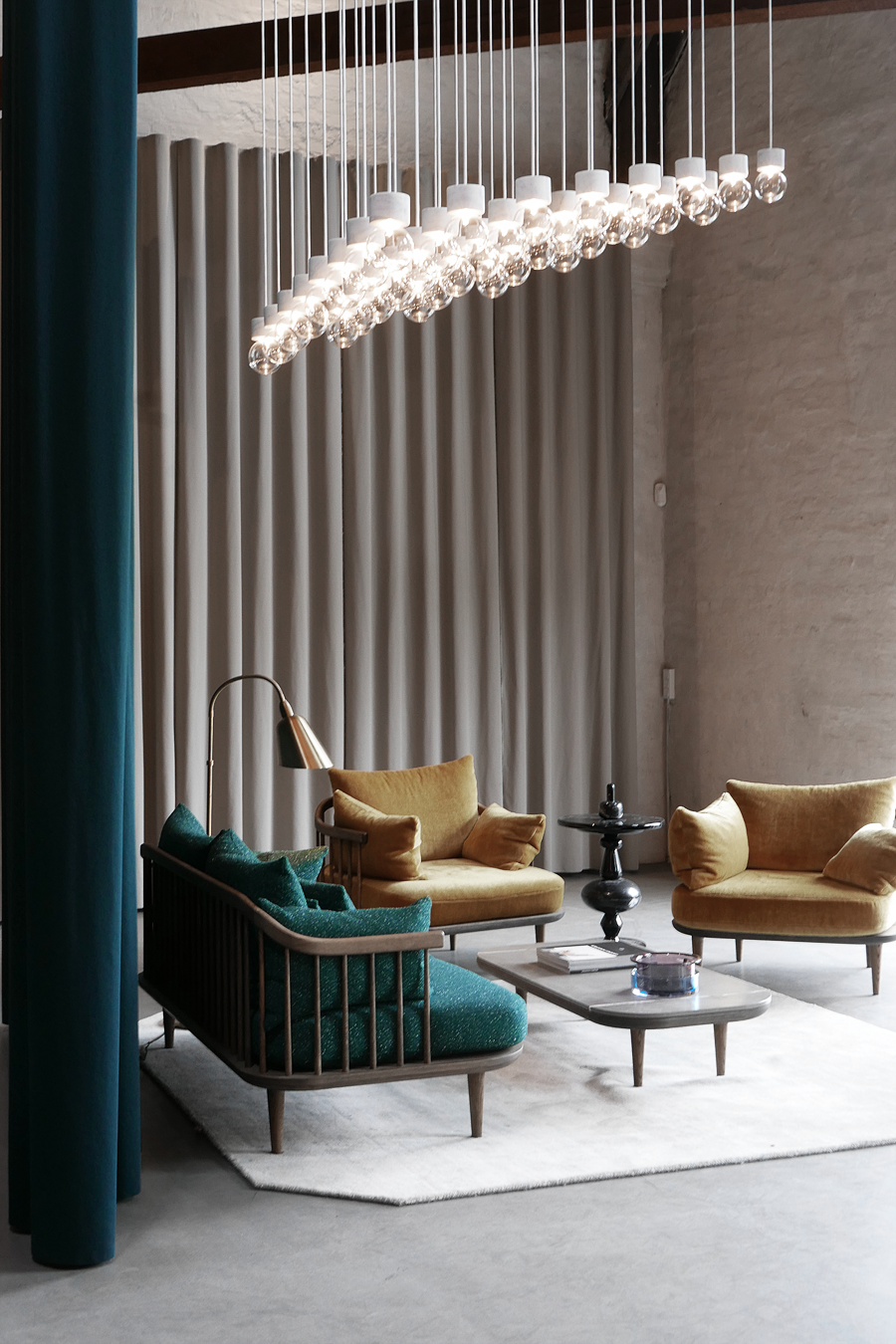 &tradition´s showroom The Village is always on my list of places to visit in Copenhagen. During 3daysofdesign they launched several new products, but the space was at all times so crowded that the news never was captured by me. I´ll show you the press photos later. Above you can see Fly sofa- and table designed by Space Copenhagen and Moor Rug by All the way to Paris.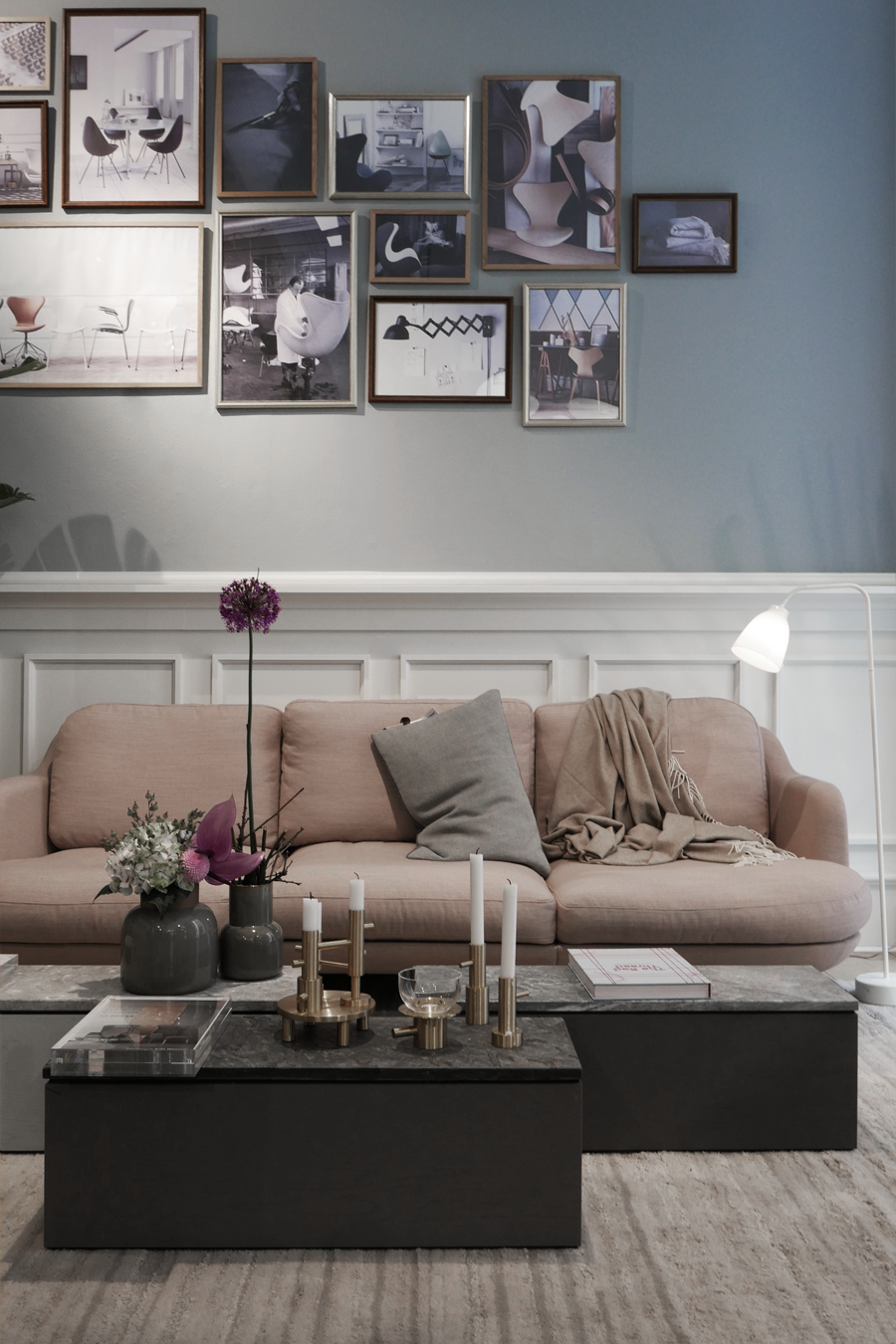 Fritz Hansens concept store in Valkendorfsgade 4 has also been on my list of must sees, and finally I got to visit. Lune sofa designed by Jaime Hayon (above) was launched earlier this year and goes straight into the well known list of design classics by Fritz Hansen. More photos from Fritz Hansen concept store here.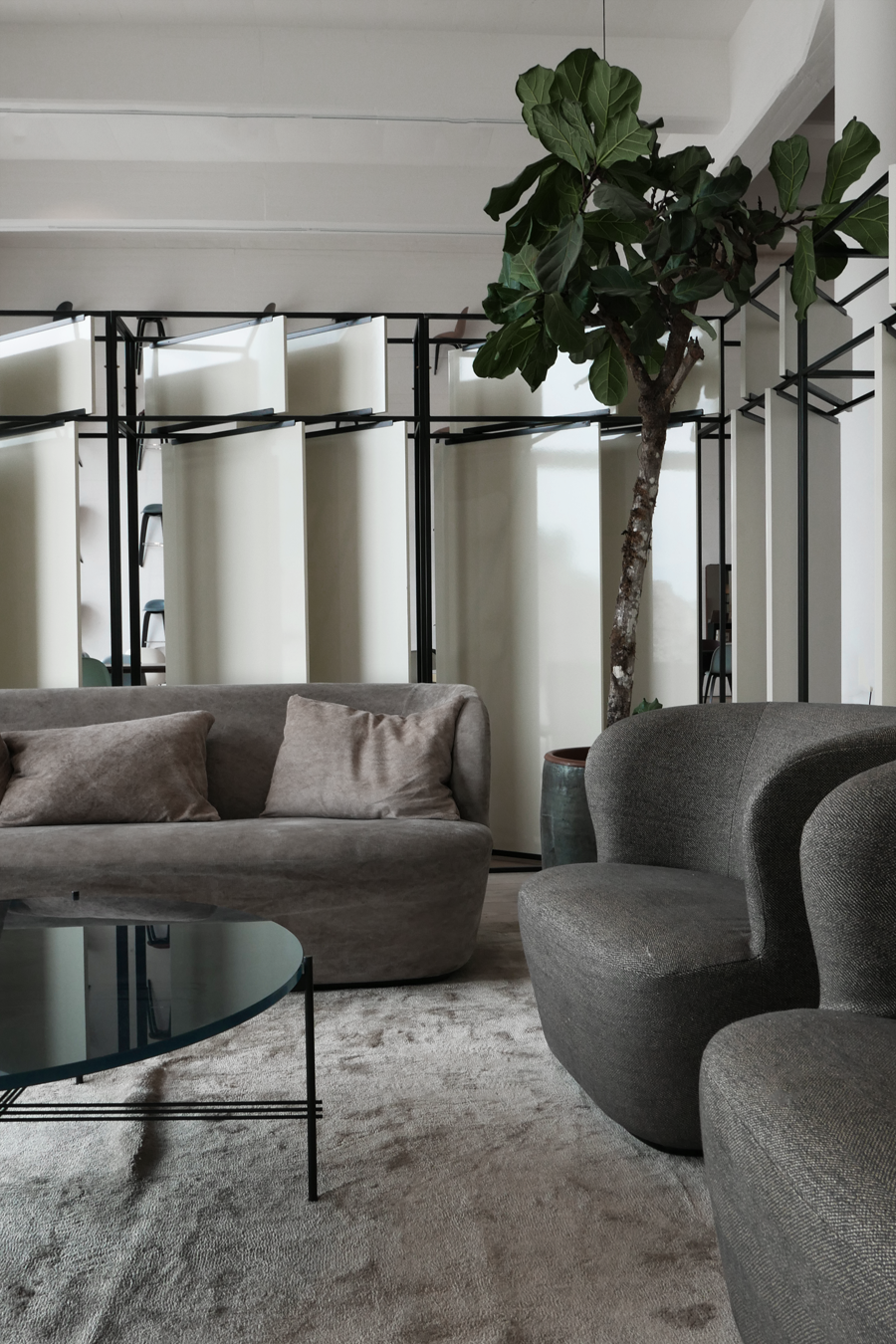 And then Gubi. What an amazing showroom. The Gubi Store in central Copenhagen (Møntergade 19) is super nice, but the combined office and showroom in Nordhavn, so very beautiful. Design icons from Greta Grossmann, Gio Ponti and Matégot toghether with future design classics from rising stars Gamfratesi, Space Copenhagen and so on. I wrote yesterday the Modern Line sofa by Gubi is on top of my wish list, I might have changed my mind after taken a closer look on the Stay sofa (above) designed by Space Copenhagen..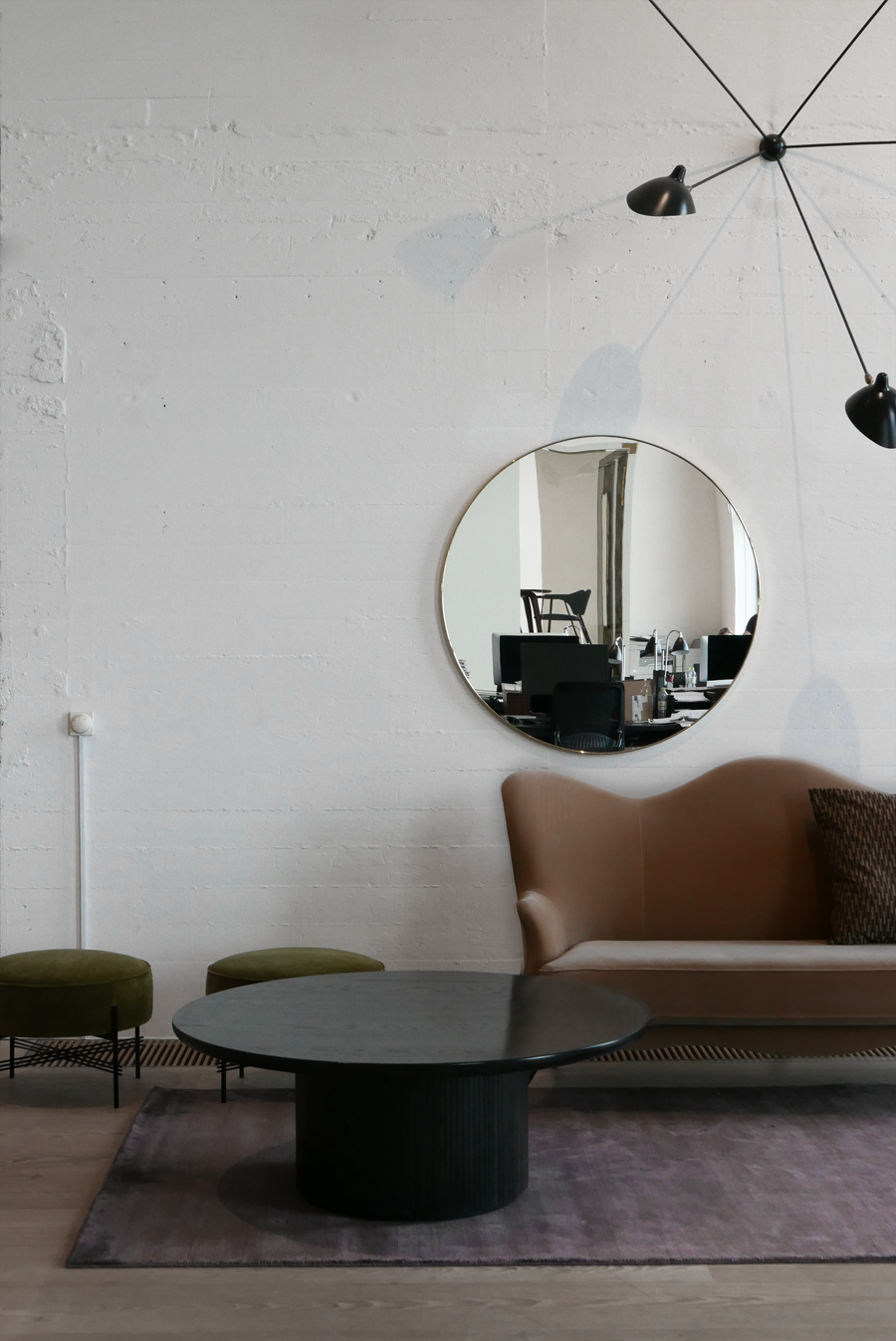 And yes, a design event also includes ice creams, delicious food, meeting so many nice people, staying up way to late for so waking up so very early to go to the 09.00 design talk. And fun throughout three days in Copenhagen. I´ll show you more later!
Elisabeth