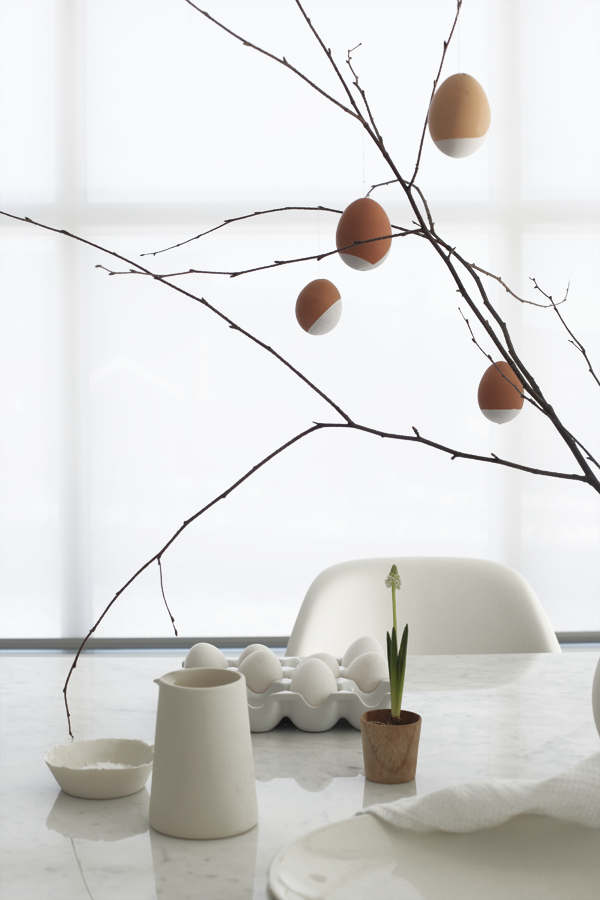 NATURFARGER OG HVITT TIL PÅSKEFROKOSTEN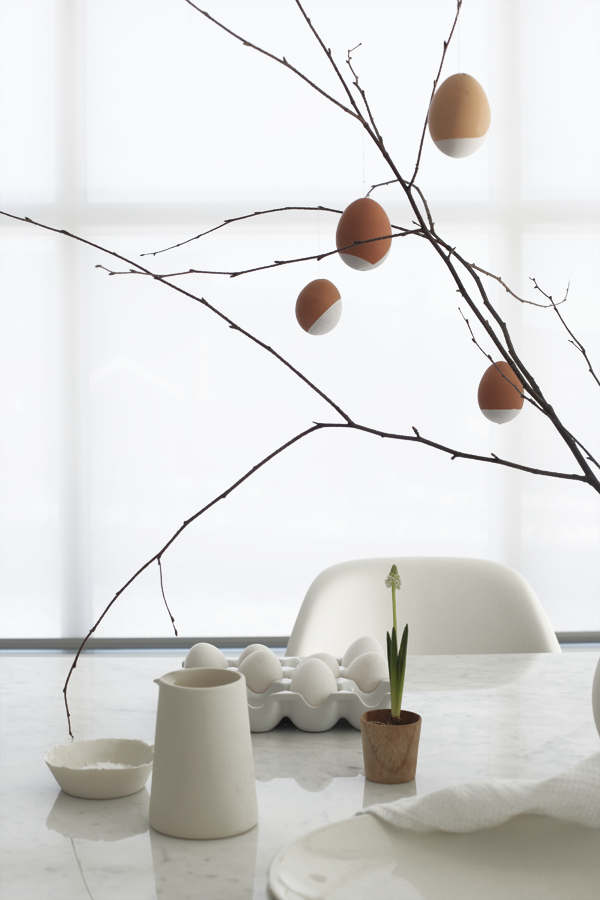 Nå er det ikke mange arbeidsdagene igjen før jeg tar påskefri. Jeg gleder meg både til storbypåske og noen deilige, late fridager hjemme. ..med lange frokoster som nesten strekker seg til lunsj. På forhånd har jeg dekket bordet og laget enkelt dekorerte egg som får henge påsken igjennom.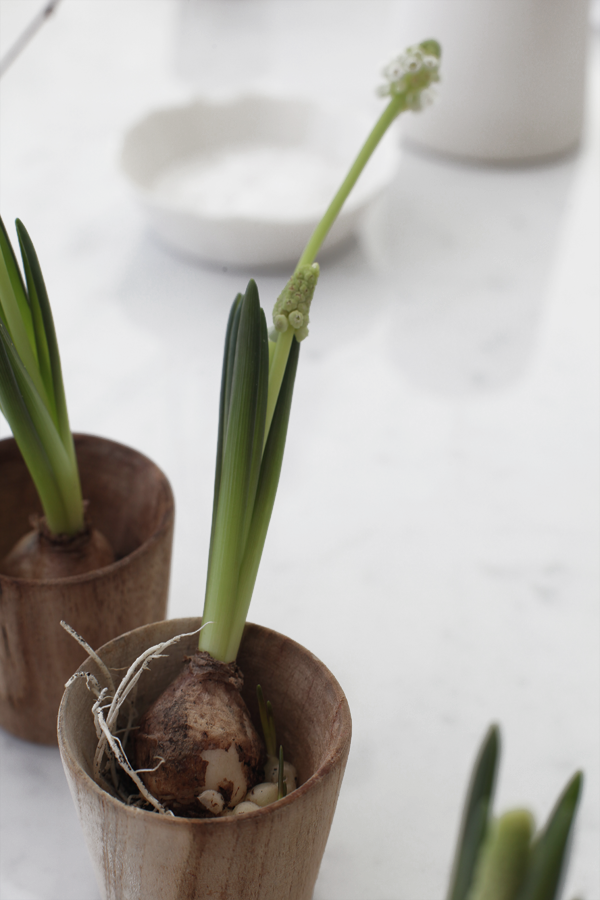 Frokostbordet får være hvitt i påsken med små eggekopper som potter for perleblomster og brune egg hengende fra en gren. Eggene har fått et lite dypp i en rest med veggmaling blandet ut i vann. Malingsrester har de fleste stående, så her er det bare å finne frem favorittfargen og dekorere eggene. (Jeg erfarte at veggmalingen er litt tykk og fungerer best når den blandes ut med vann. Prøv deg frem med et eggeskall – et eller to sprekker jo alltid når man blåser ut innholdet.)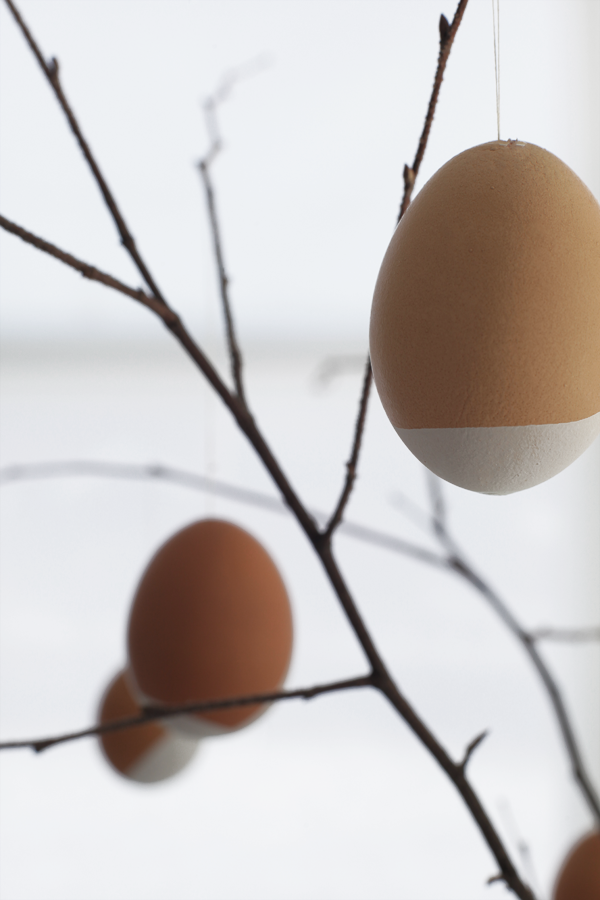 Gjør eggene helt klare med oppheng før du dypper de i malingen, da kan de henge til tørk på grenen med en avis under. Det drypper gjerne litt maling av eggene, men de tørker raskt.
Mer påskeinspirasjon finner du her.
/Elisabeth
In my tablesetting for Easter breakfast I´ve used white porcelain and decorated with brown eggs dipped in white paint. Small white muscaris in egg cups of wood brings spring and nature to the table. For more Easter inspiration take a look here.