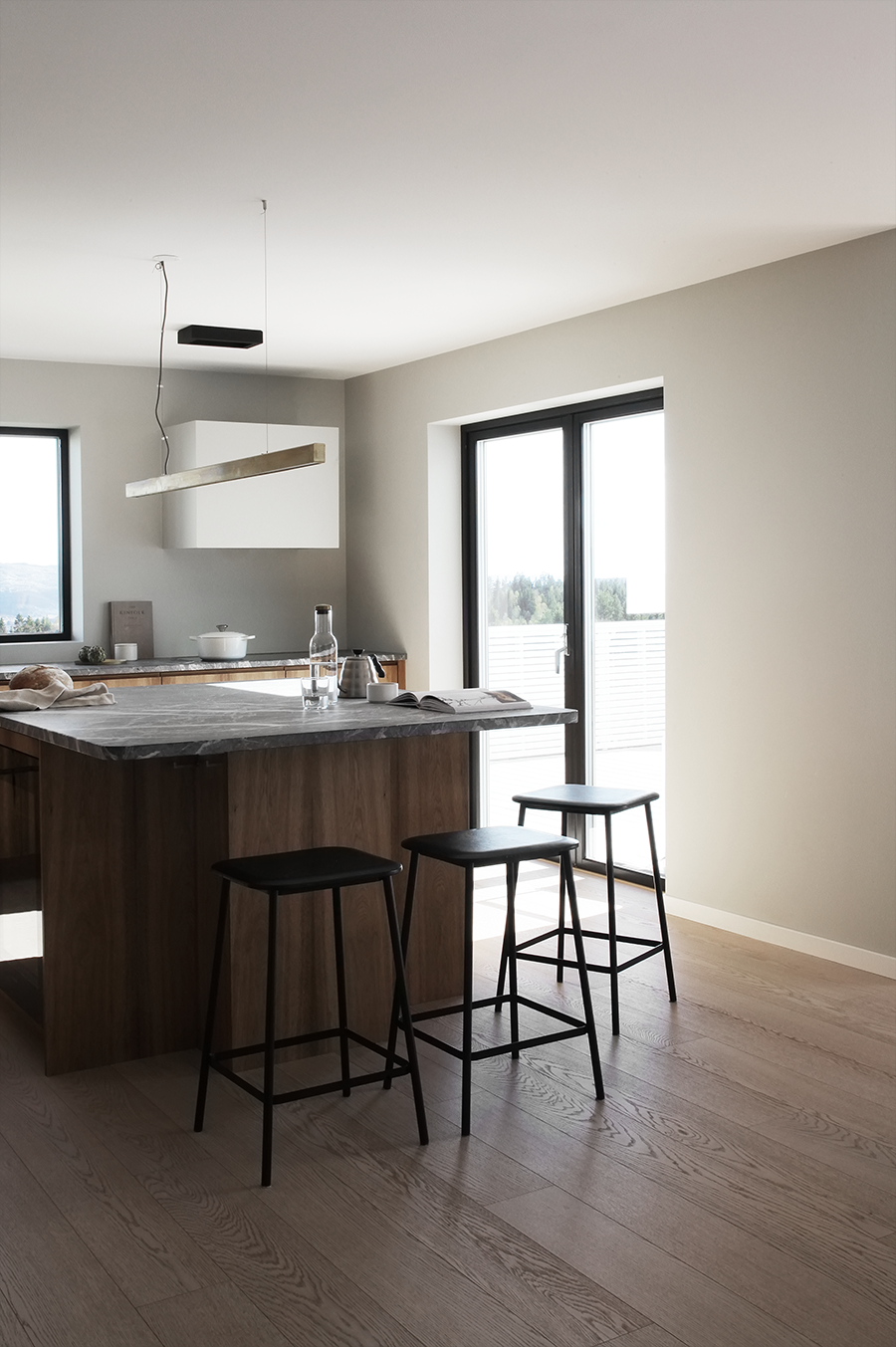 A MODERN FAMILY KITCHEN IN THE COUNTRYSIDE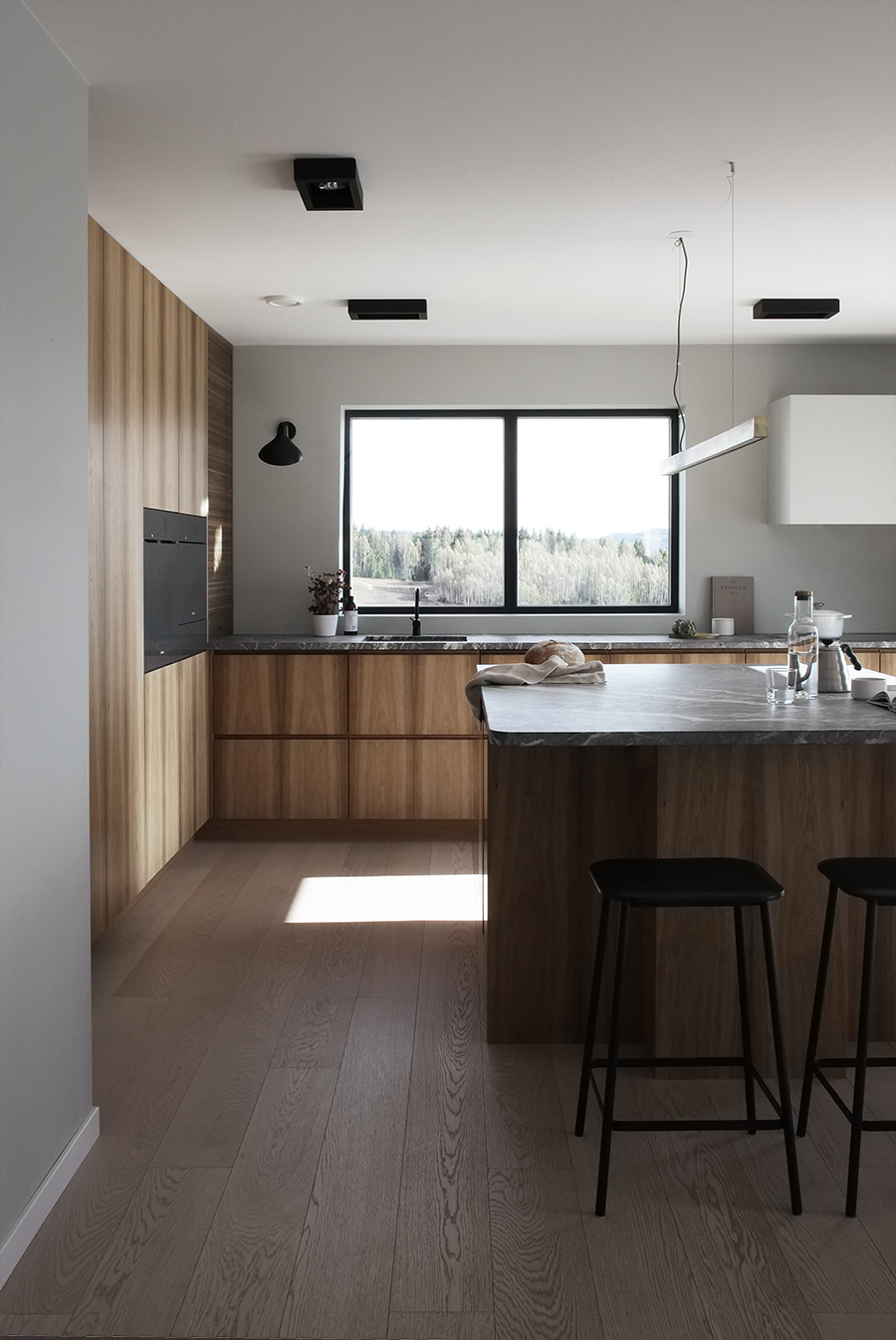 The first time I featured this house almost two years ago so many of you wanted to see more and now I've shoot the kitchen too. The modern family home belongs to my sister and her family who decided to settle down on the family farm after many years in Oslo. Visiting is coming home for me as I have both my parents and grandmother there – and now my sister, brother in law and the cutest niese and nephew. During the house building I helped out with the design, but the couple have a great sense of style themselves and should have all credit for making this into a beautiful and functional home for their family.  
After entering the house you walk directly into the kitchen from the spacious hallway. We always gather there of course with kids running around, a coffee at the kitchen island, room for all of us to cook at the same time – with beautiful views of the landscape outside and direct access to the terrace. Choosing this kitchen was with a wish in mind to have a kitchen that will last for many years. They wanted something different from all the white kitchens we see everywhere and needed lots of space for storage and to hide away appliances etc. It is made by Københavns Møbelsnedkeri (also featured here and here) and the quality is outstanding. All wood from inside to outside, made at the workshop in Copenhagen after a thorough design process. Being part of it I am impressed by the dedication Kbh Møbelsnedkeri showed for the project and ability to come up with clever solutions we didn't think of ourselves. Building a house or doing a renovation project it is of such high importance having experts on the team to guide you through the process.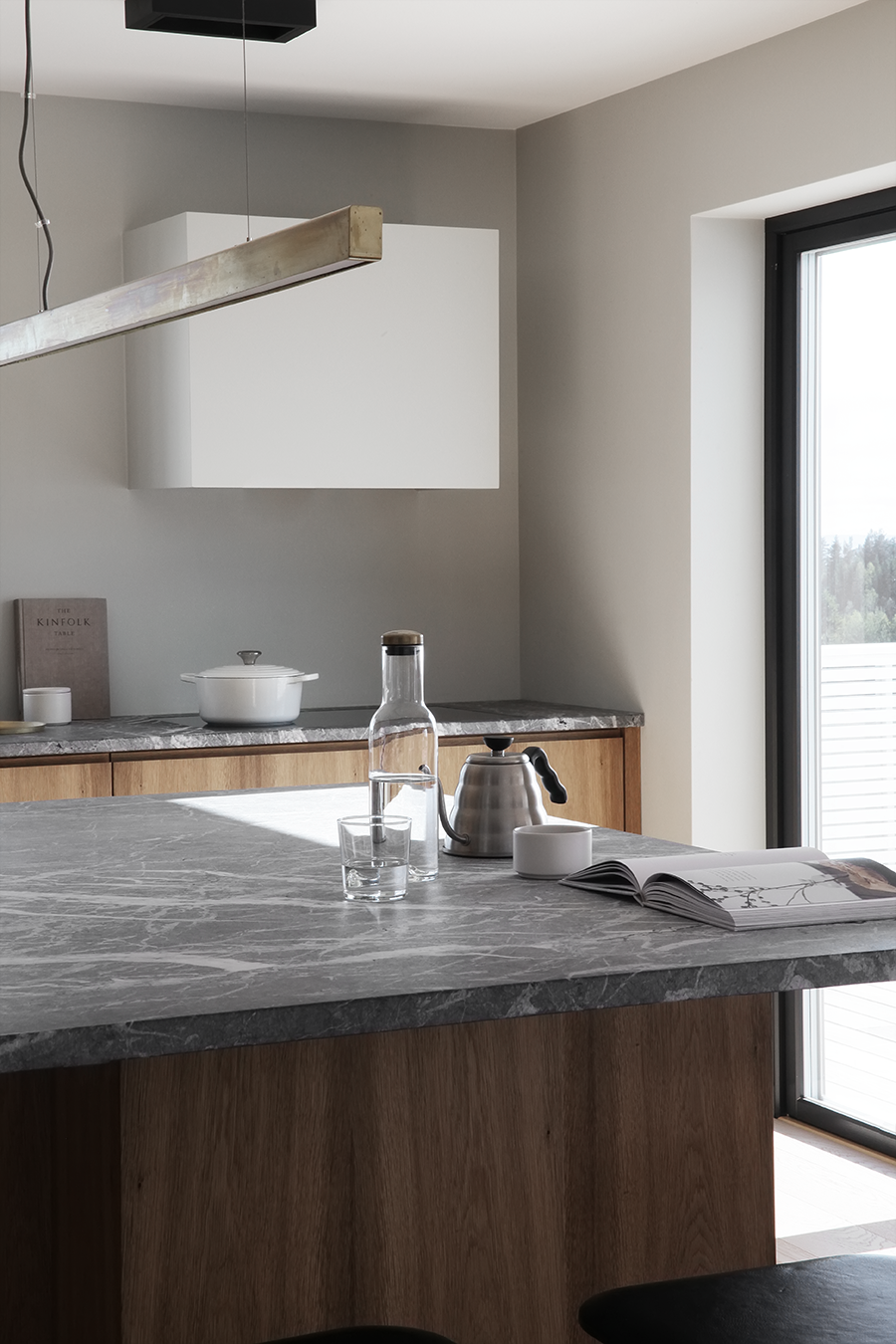 The fronts in smoked oak harmonizes so well with the grey marble top called Carnegie Zigrinata Marble. Even this one which is grey, is far from the best choice when it comes to maintenance in a kitchen. It gets easily stained by citrus for example but is great for baking. Not to mention how beautiful it looks.. Sometimes its ok to put aesthetics above function, as long as you are aware.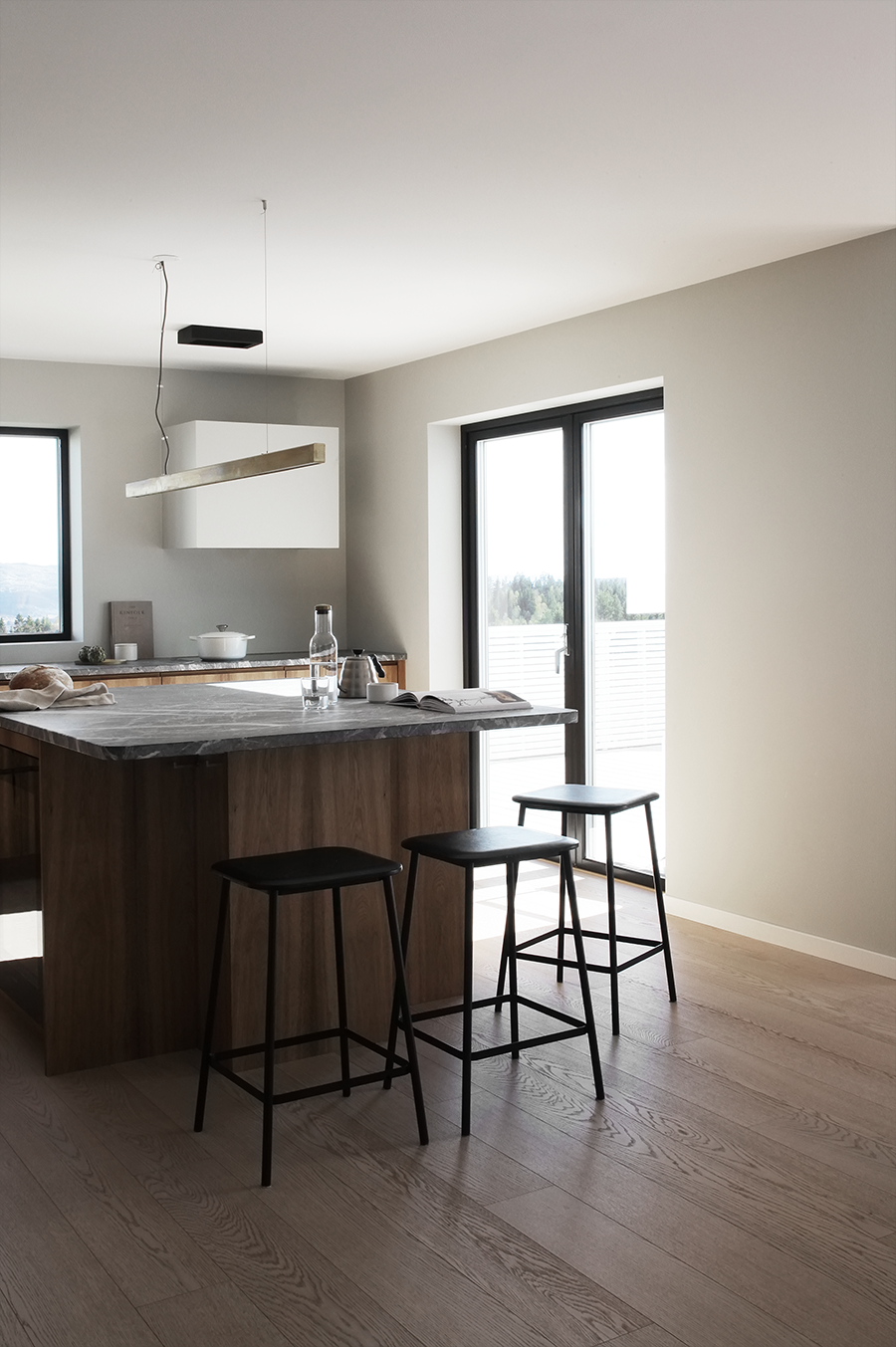 The lighting in the kitchen is made up of a mix of different types, a brass pendant from Danish favorite Anour above the kitchen island, double ceiling mounted spotlights in black and a black Mantis wall lamp above the counter top. Together it creates good work conditions during the dark winter months and a warm and cozy atmosphere when spotlights are dimmed. The ceiling mounted spotlights is also used throughout the rest of the first floor of the house. Minimal stools used for the kitchen island is from Bolia. The leather covered seat makes the stools comfortable. 
More from this beautiful home here. 
Elisabeth