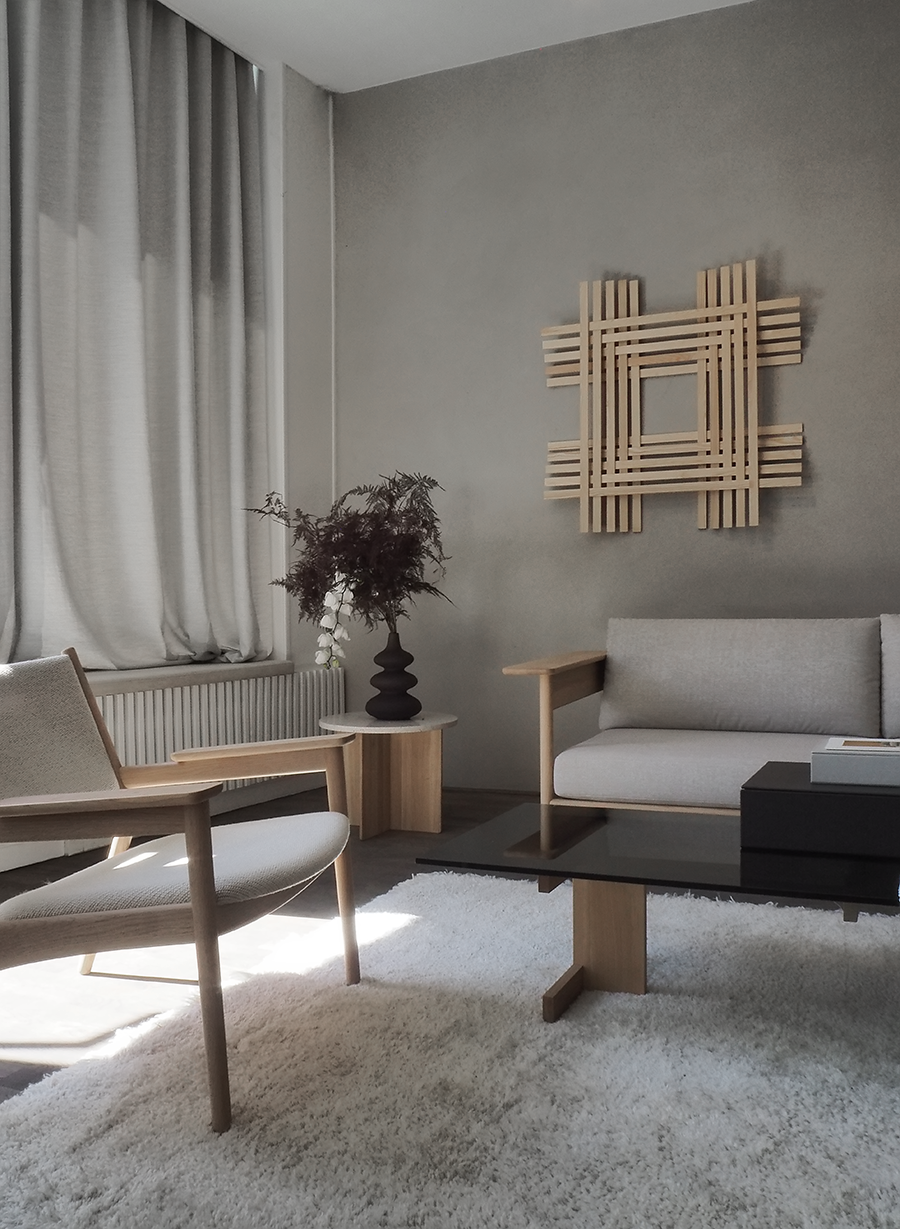 A SENSE OF SERENITY – JAPANESE AND DANISH DESIGN MERGING
"What sets Danish and Japanese design apart from other design traditions is our uncompromising focus on designing places, spaces and things that last." Norm Architects.
There are many similarities between Japanese and Scandinavian design. We share the same aesthetics and core values. When we talk about minimalism its not about cold or impersonal interiors, its our about getting back to nature. Merging our highly technological lifestyles with allowing our homes to be filled with sunlight, fresh air and natural materials. A simple and efficient way to enhance our quality of life. Its about organizing, especially rooted in Japanese culture. Here in Scandinavia its a consequence of more people living in cities and with less space. We need to settle with less (quite deliberating!) – which leads us to sustainability. Our common love for natural materials and craftsmanship and the wish to buy less and better. The reduction of consumerism is a great result. Within both Japanese and Scandinavian design traditions you'll find the values functionality and simplicity. Combining this with elegance and personality and you have the perfect soft, minimal interior. 
During 3 days of design in Copenhagen I saw the Karimoku + Norm Architecs furniture collection, beautifully exhibited at the Kinfolk Gallery. A new Danish/Japanese design collaboration. Something I don't think we've seen for the last time. We might say Scandinavian design are influenced by Japanese design whereas we share so many similarities. Its also a natural result of us striving for more simplicity in our homes when the world seems chaotic.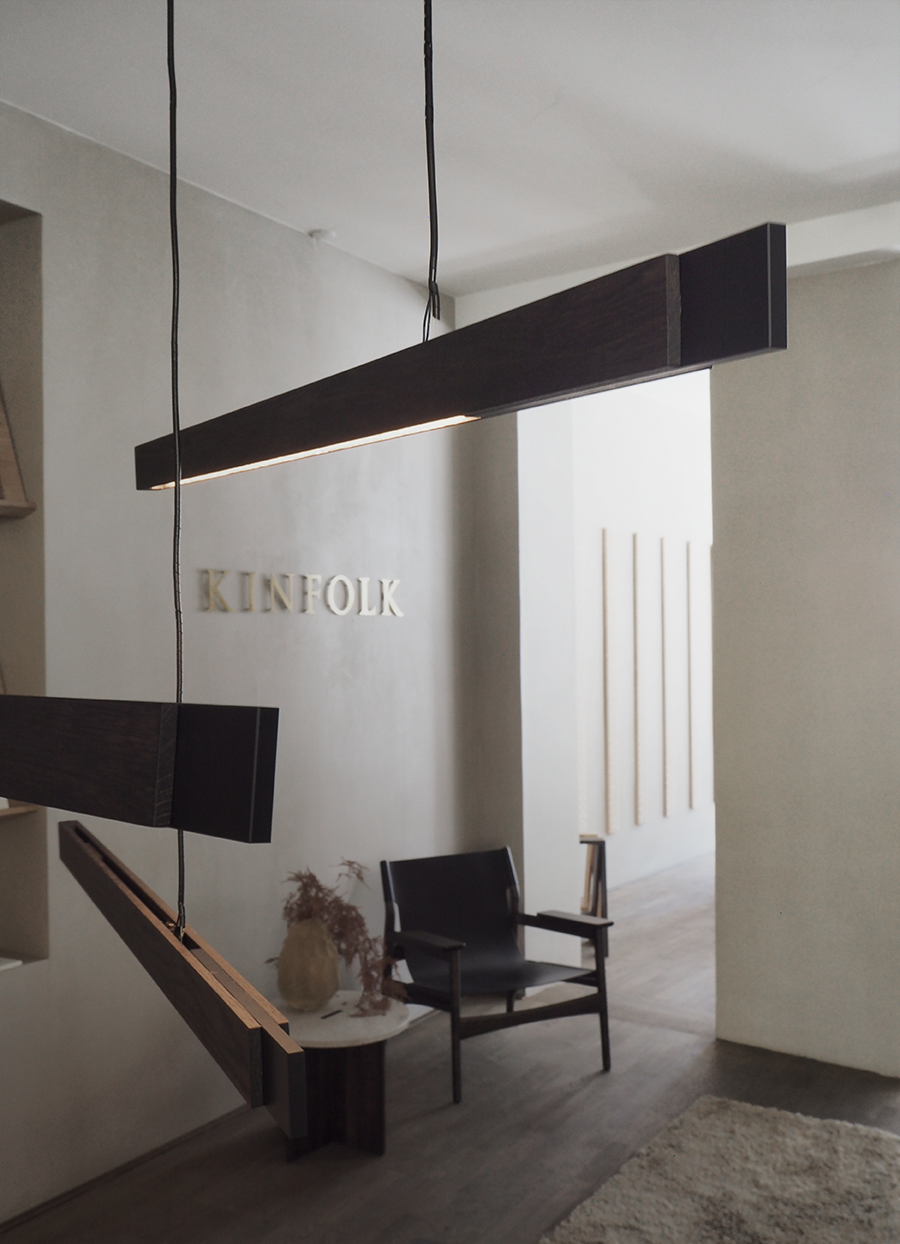 Karimoku x Norm Architects is a series of furniture designed by the Danish architects for an interior renovation project in Tokyo. The furniture is designed in collaboration with 
Japan's largest wooden furniture manufacturer, Karimoku, with Keiji Ashizawa Design and Torafu Architects having also participated in the workshops, designing furniture for specific spaces, including a private home and office space. The collection shown at the Kinfolk Gallery was thoughtfully curated to give the visitors the impression of being in a contemporary apartment setting, drawing on Japanese and Danish design aesthetics, quality craftsmanship and organic shapes. The exhibition felt like a tactile sanctuary, composed of natural materials, earthy tones and references found between the artworks of the co-exhibitors and the furniture pieces.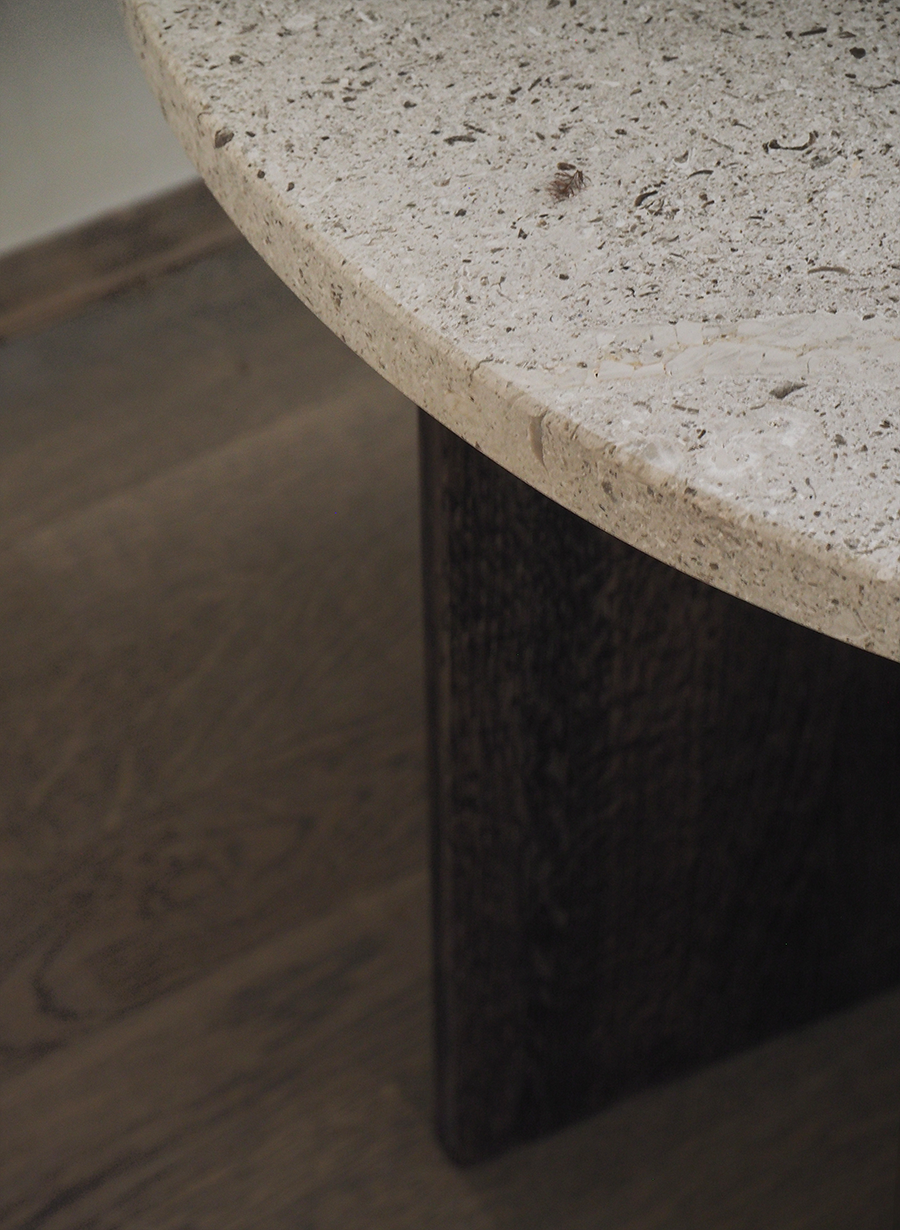 "We are very humble about what we do, and always keep in mind that the trees we use take between 50-100 years to grow. We want to build furniture that last; that will be used and loved for more than a hundred years. I belive in making high quality furniture is at our core, but that isn't enough. We want to tell their stories, too."
Hiroshi Kato, Vice President of Karimoku.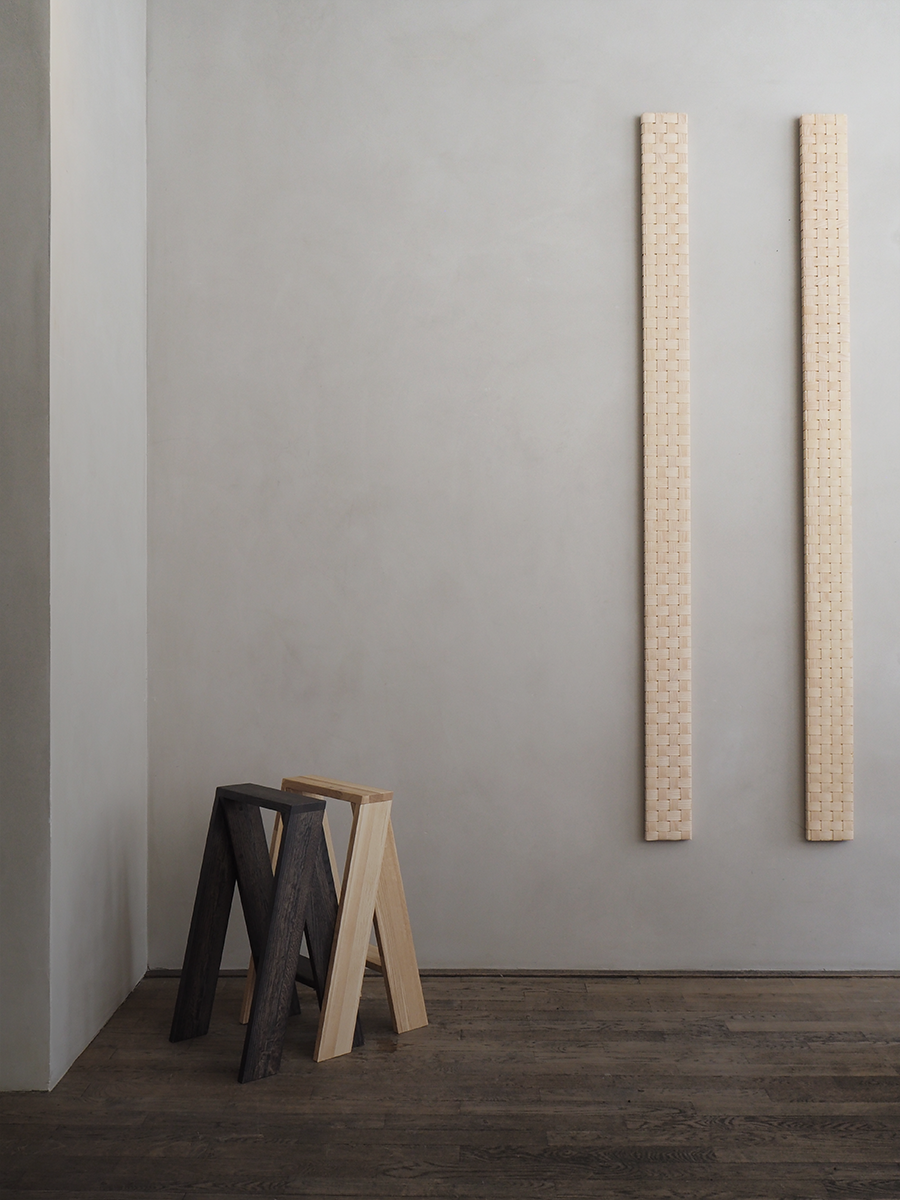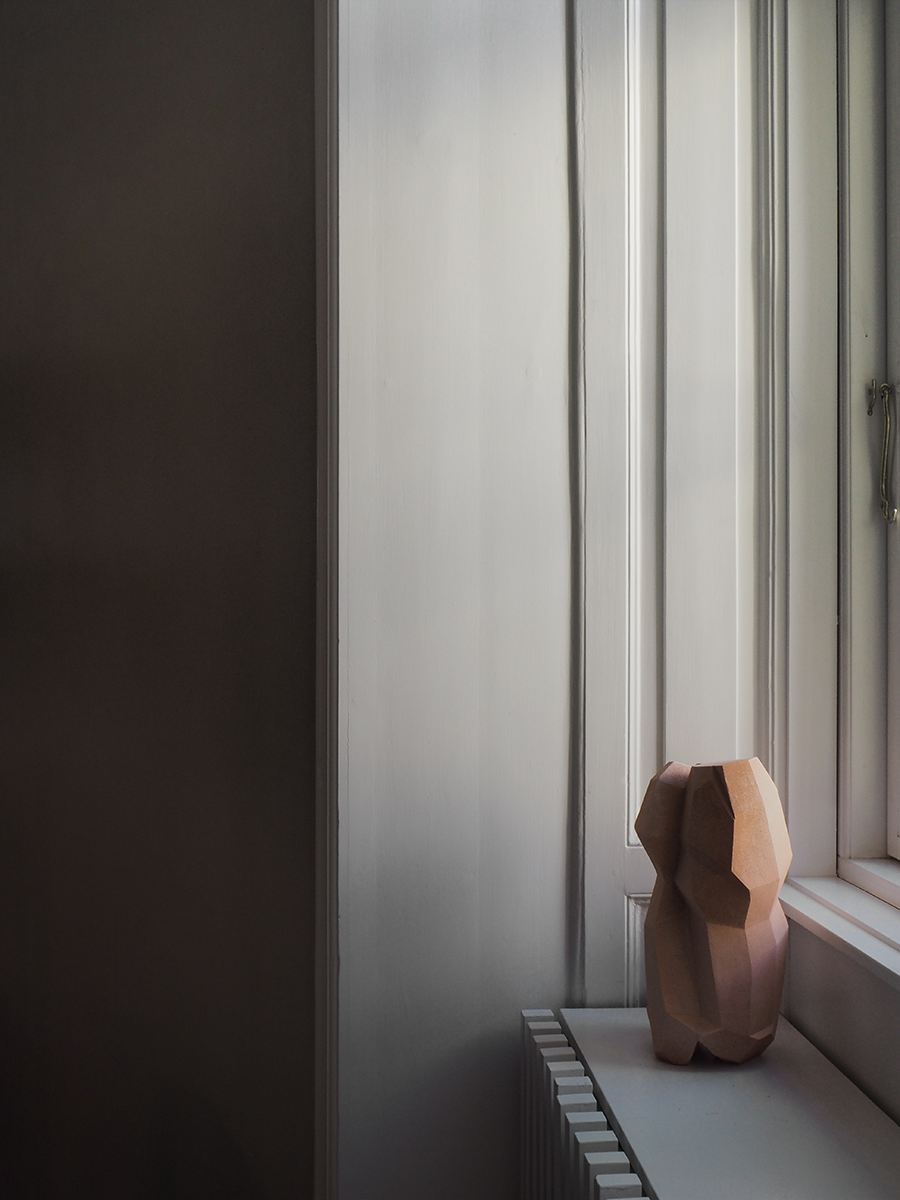 "As a contemporary design brand, our approach is aimed at creating wholesome, human-centric design that, first and foremost serves its user and context. Its a subtle rebellion against the trend-driven, inspired by the durable ways of nature, and composed entirely of materials that patinate and possess timeless beauty." Karimoku.
This sums up what Japanese and Scandinavian design is all about so very well. 
Elisabeth