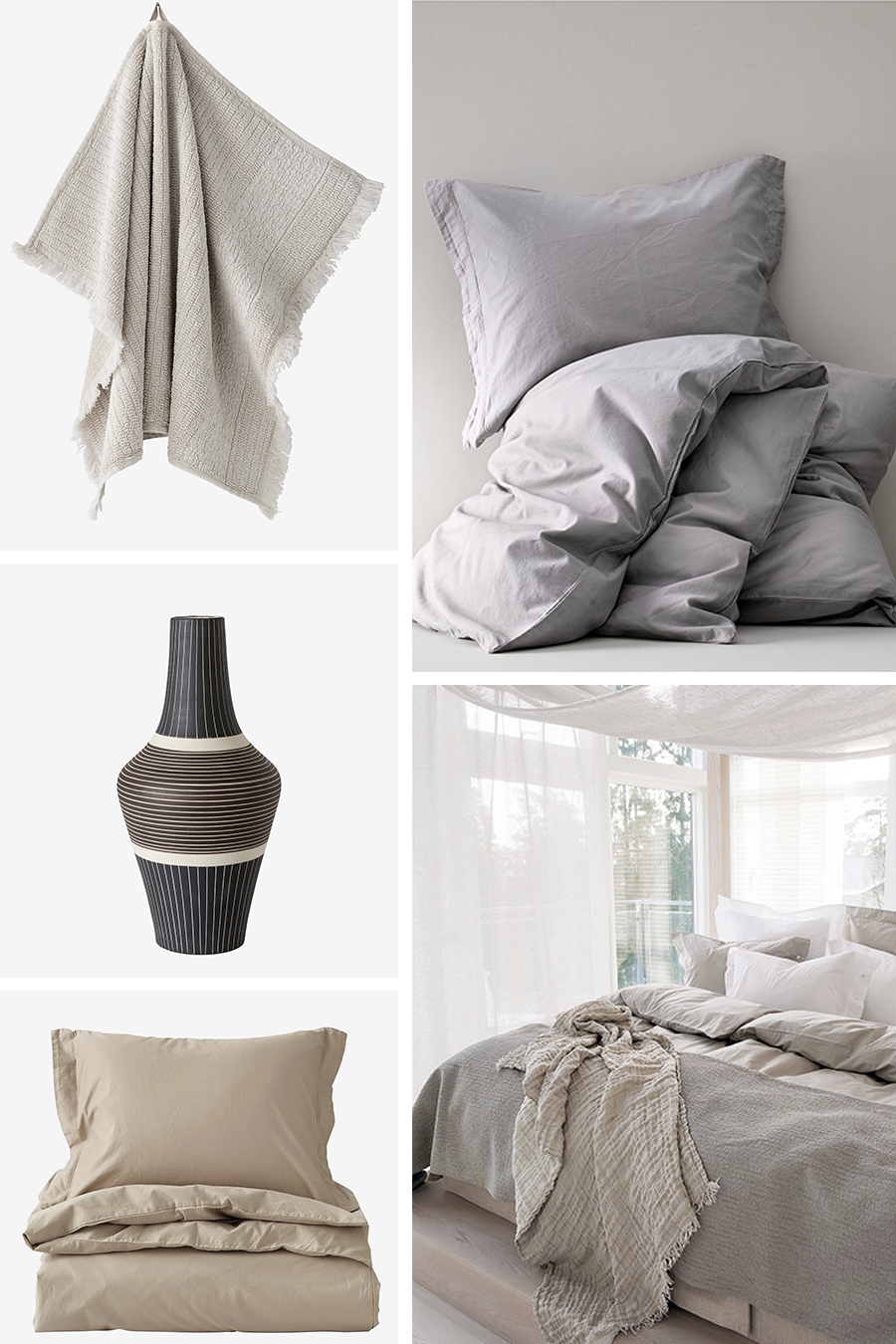 AFFORDABLE LUXURY WITH SUMMER SALES AT ELLOS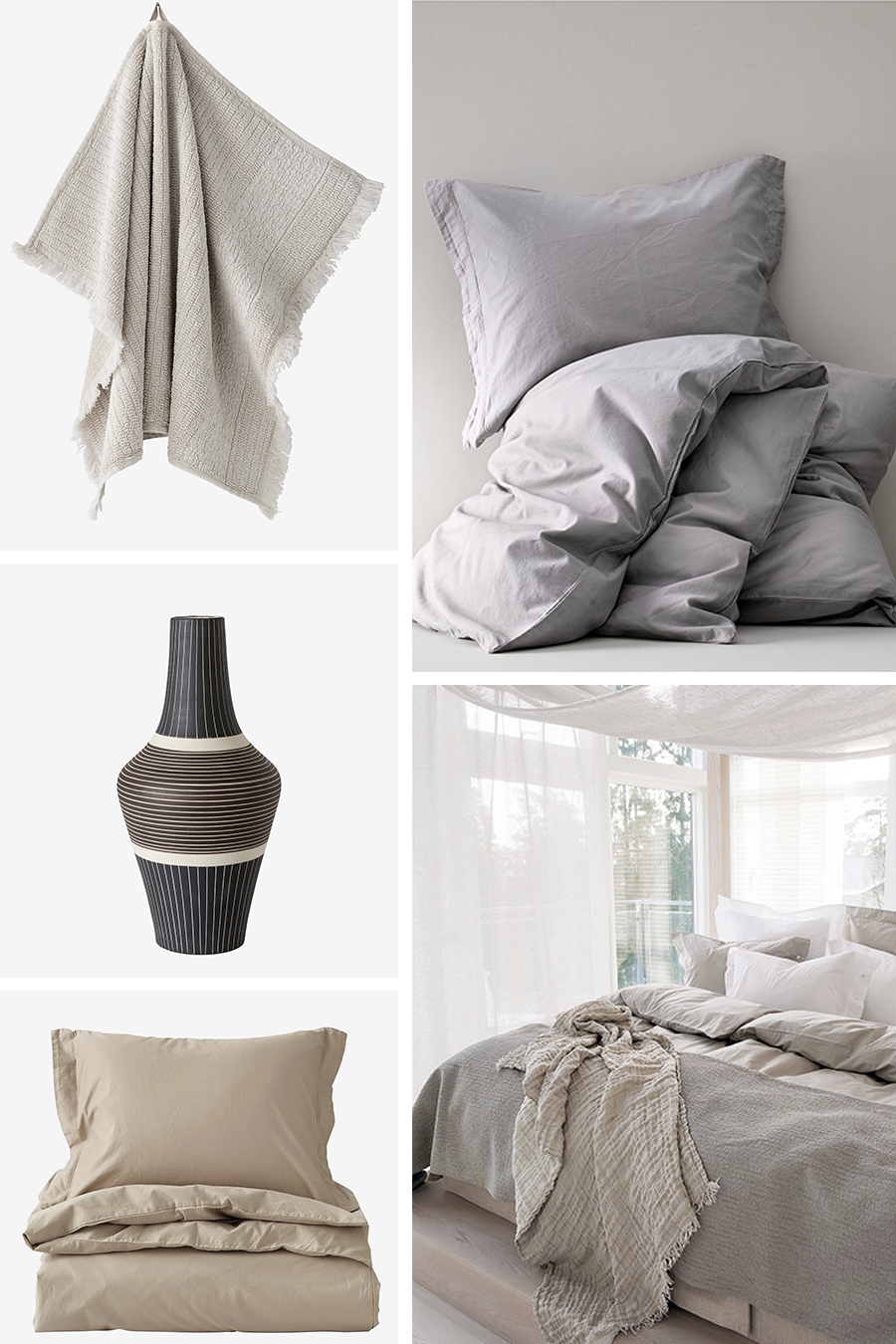 Paid partnership with Ellos
Style doesn't come with money, sure sometimes it help, but with a little bit of searching there is so many good budget alternatives. Especially right now when summer sales is on at Ellos and loads of high quality textiles is discounted. New textiles is a great way to update your interior and achieve a personal style as well. Choose cotton, linen or wool and look for organic and eco-certified qualities that does both you and the environment good. And right now – light beiges, greys and whites for the summer-by-the-sea-feeling. Here are my favorites, with direct link in the text below:
1. Ester towel series, soft towels made of ecological cotton. Part of the Ellos Conscious Choice-range and available in different sizes. 45% off.
2. Leah bedlinen, soft cotton in premium quality. One of my bedlinen favorites from Ellos and a good choice for the warm summer nights we have right now. Available in a variety of colors. Mix grey, warm beige and white or keep it simple. Light grey, dark grey and light pink – 50% off. 
3. I couldn't resist adding this beautiful vase. Tulum vase, 50% discounted right now. 
4. Leah bedlinen, beige-yellow and white – 30% off. 
5. Cornelia bedspread, high quality cotton in a beautiful beige color. 50% off.
Elisabeth