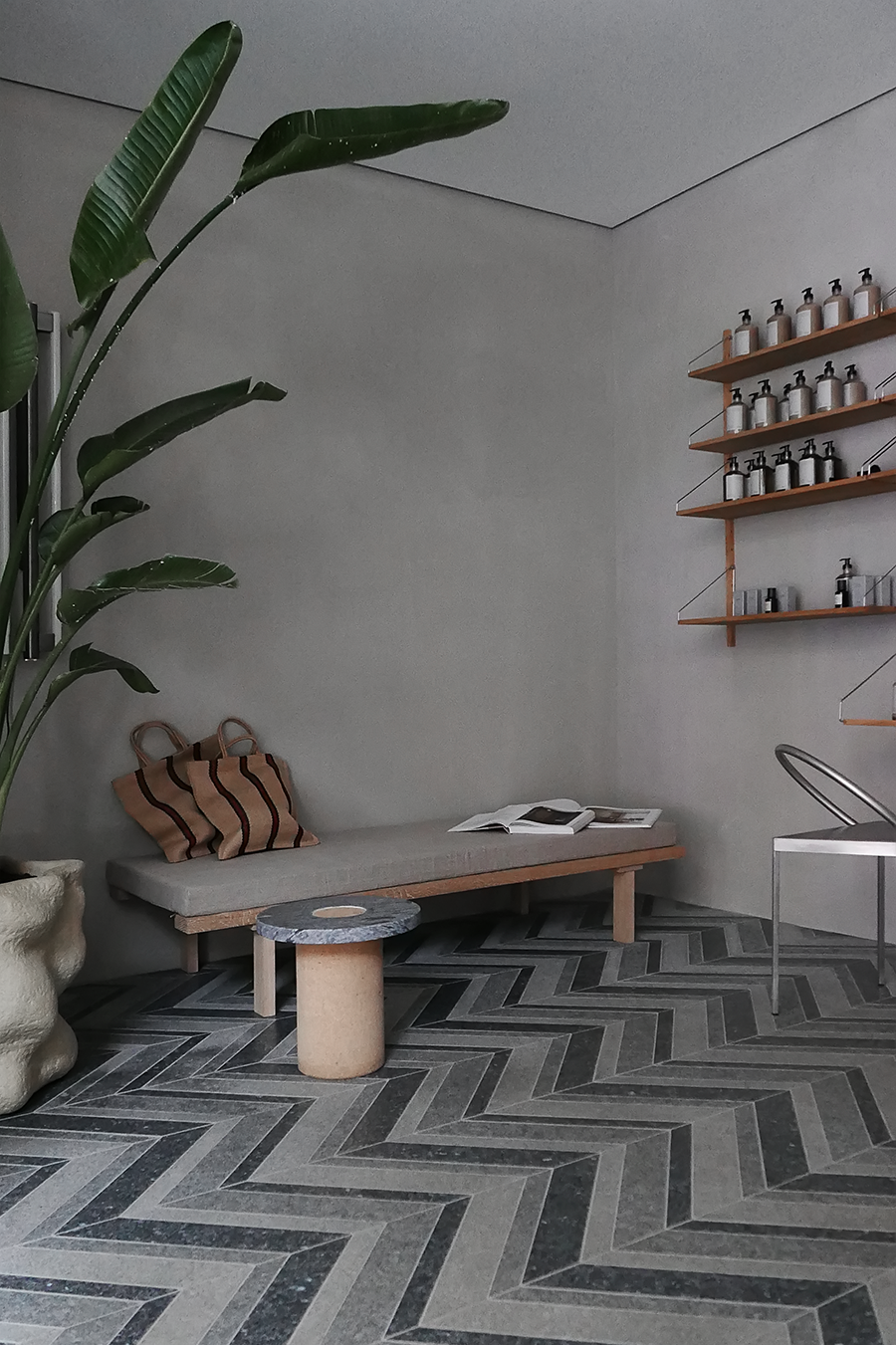 APOTHECARY COLLECTION BY FRAMA AT FWSS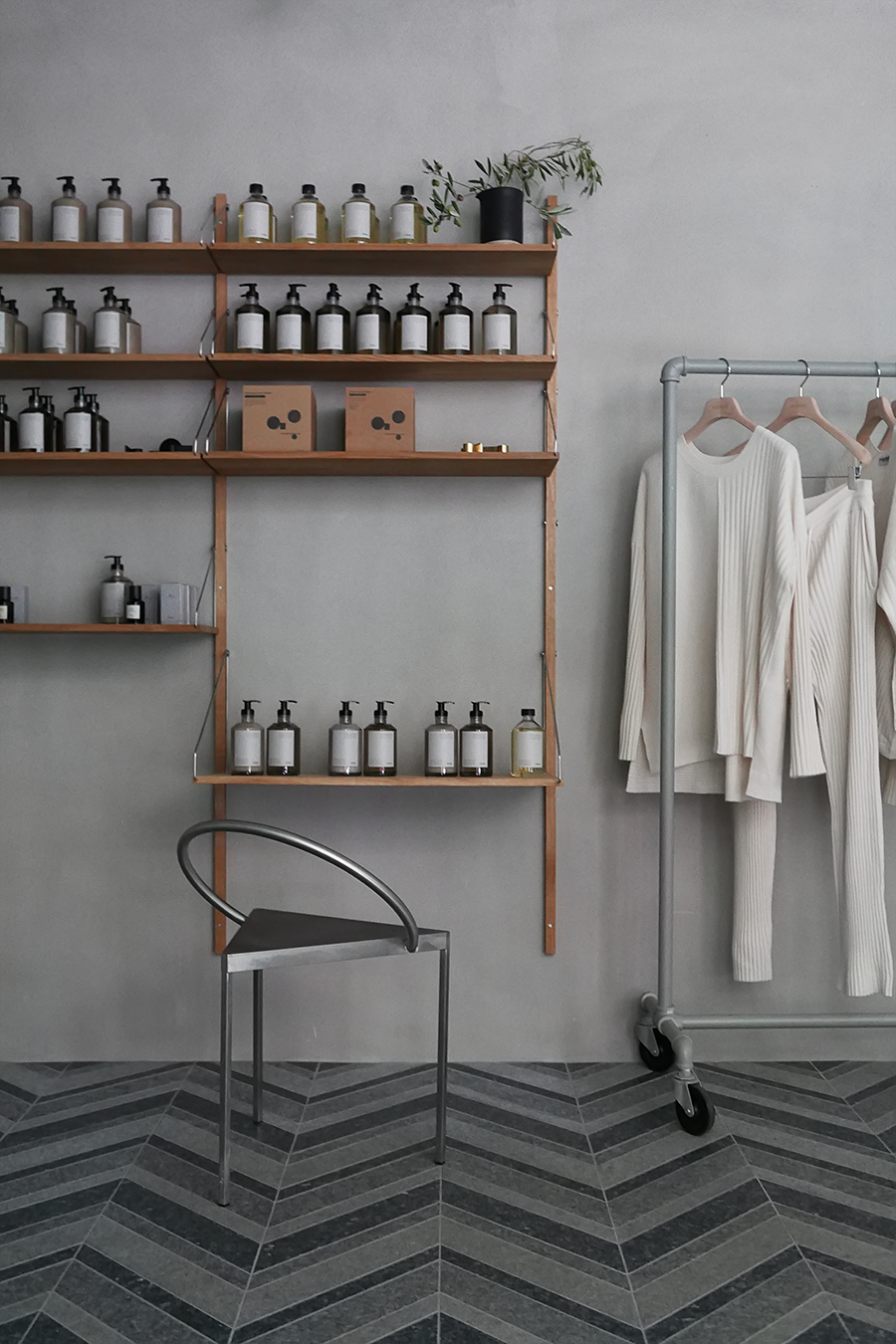 The St.Pauls Apothecary collection by Frama is well known among many of us and recently new products were added to the skincare line. New in is both shampoo and conditioner, bodywash and a bodylotion. I've tried out the hand soap and lotion from before and I'm pretty sure the new ones is just as good. Everything are made locally in Denmark and is produced with 100% natural ingredients. The lotions and soaps is bottled in an Italian glass bottles, not only is the content of high quality but also the packaging.
Here in Oslo Frama has teamed up with Norwegian fashion brand FWSS and the full line is available at their flagship store in Prinsens gate 22. The store is only one year old and the interior is based upon usage of Norwegian materials. The beautiful herringbone floor is larvikite stone from Lundhs, and both interior and clothes goes so well with the Frama products – beautifully styled by Kråkvik & D´Orazio.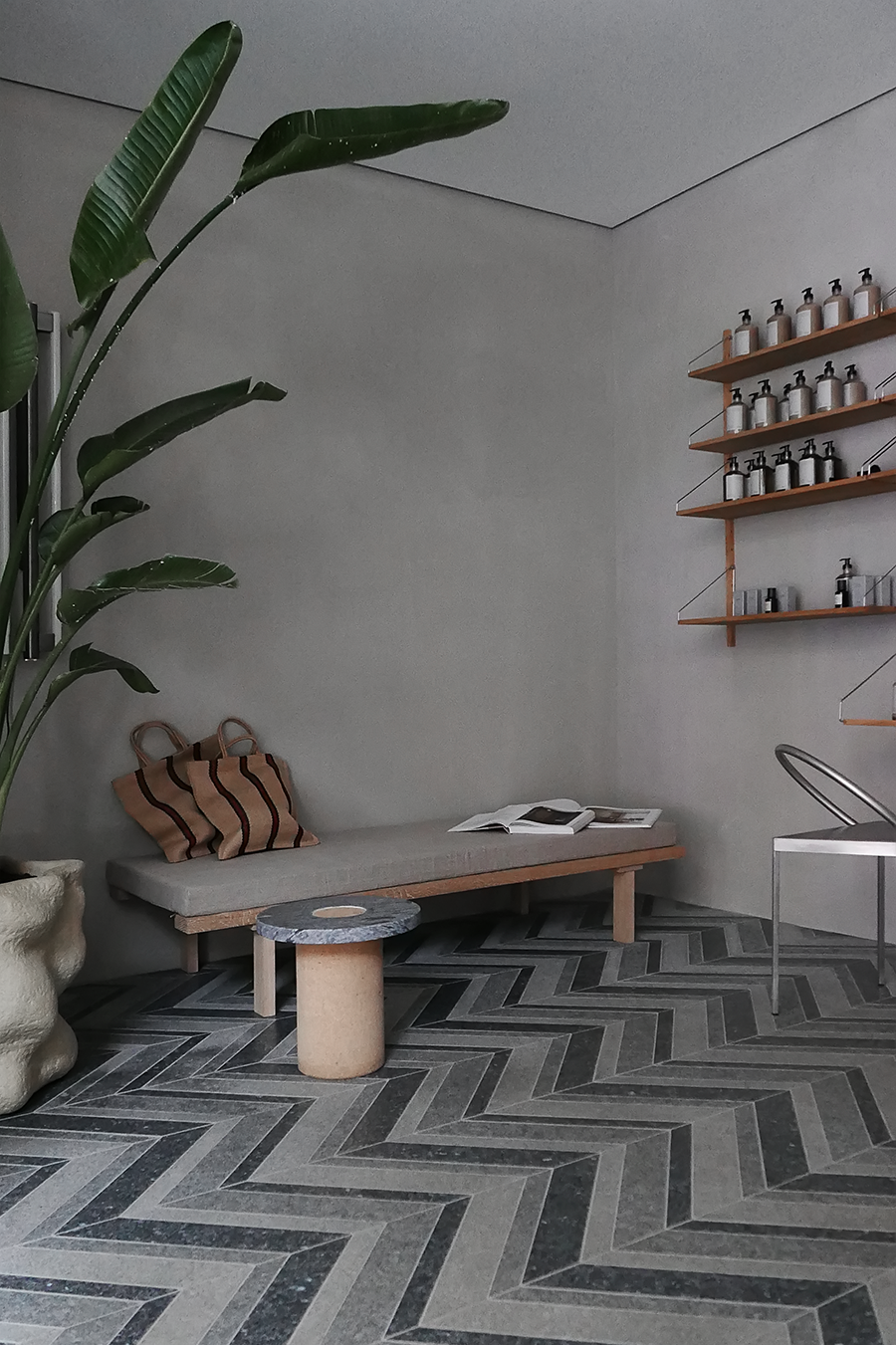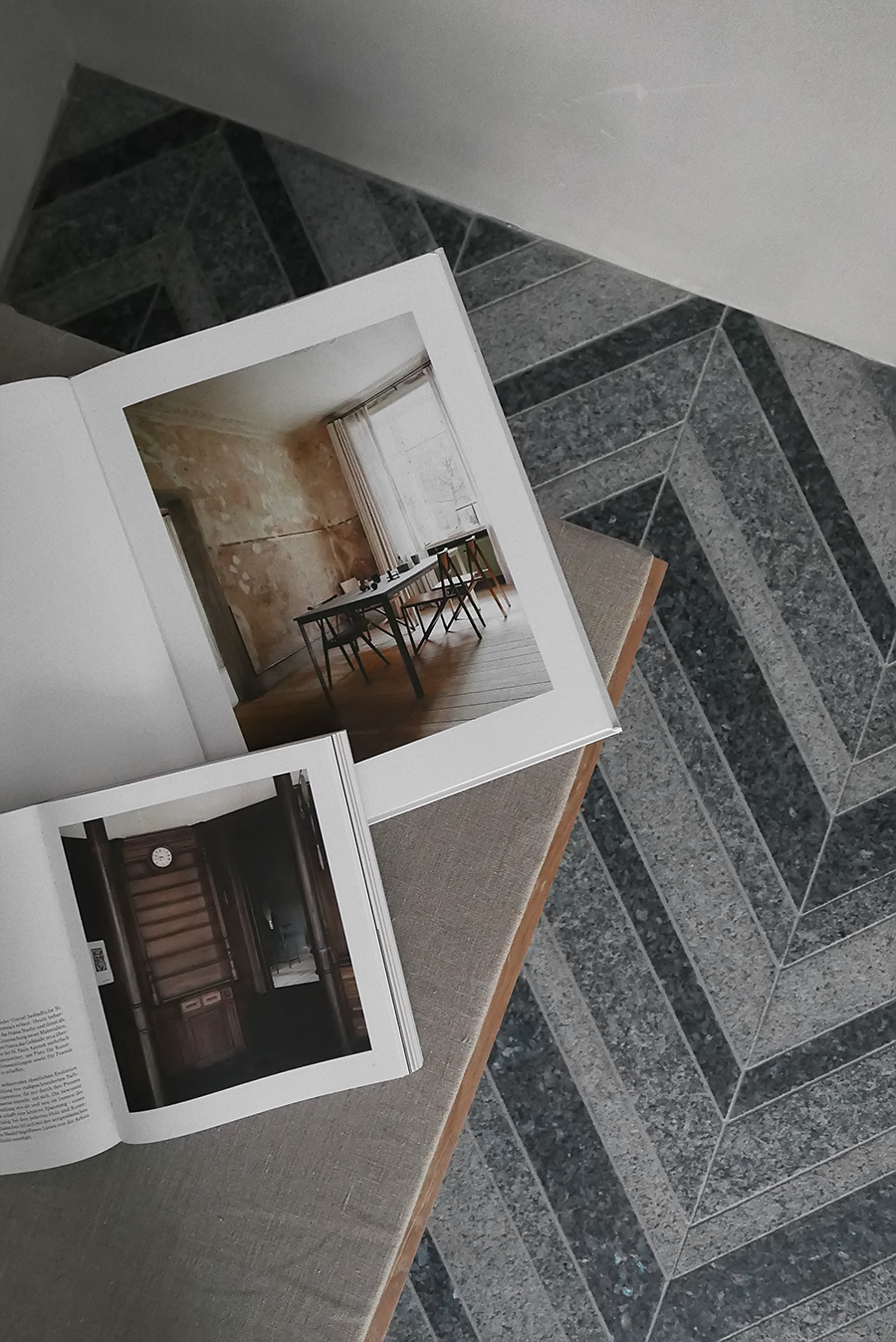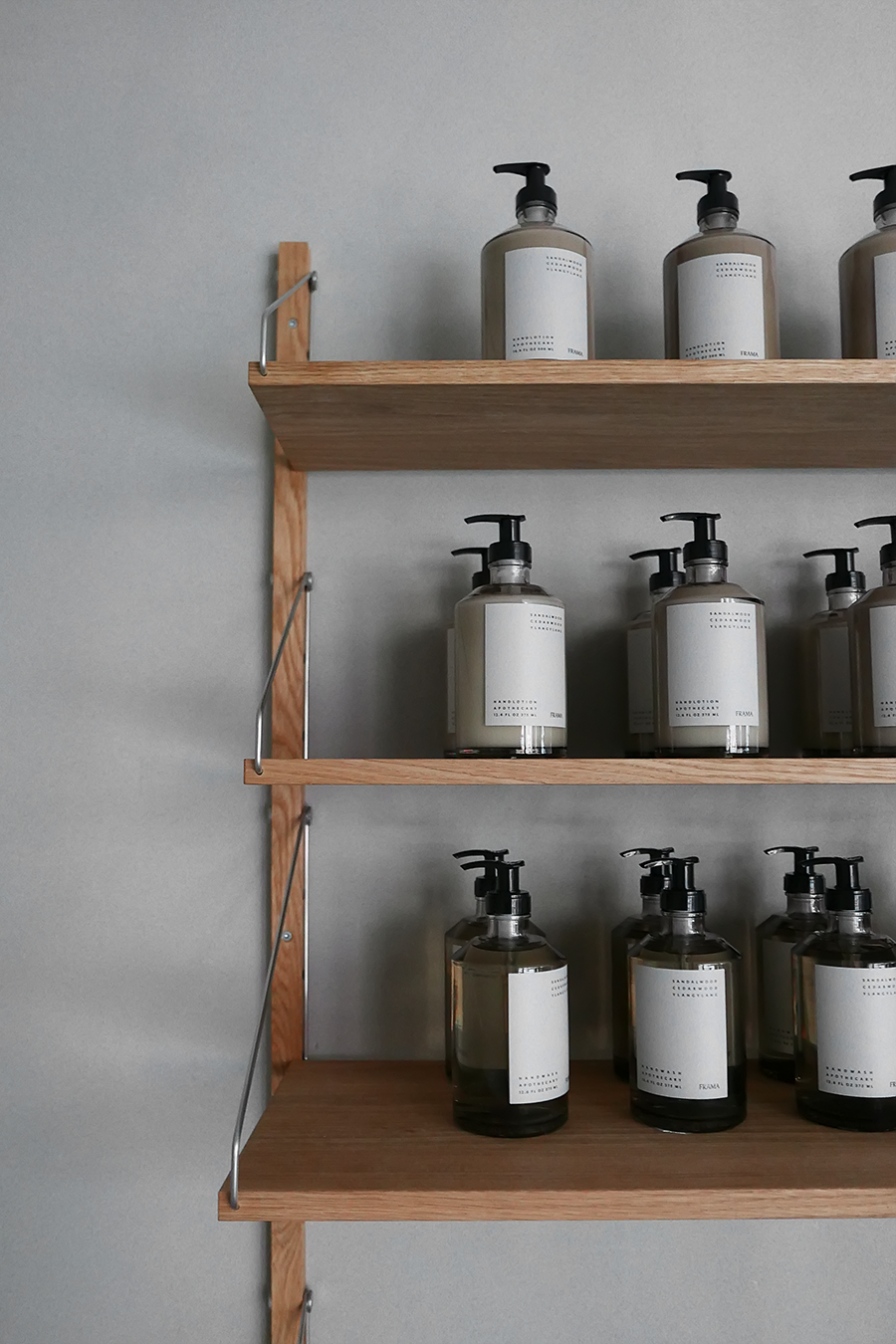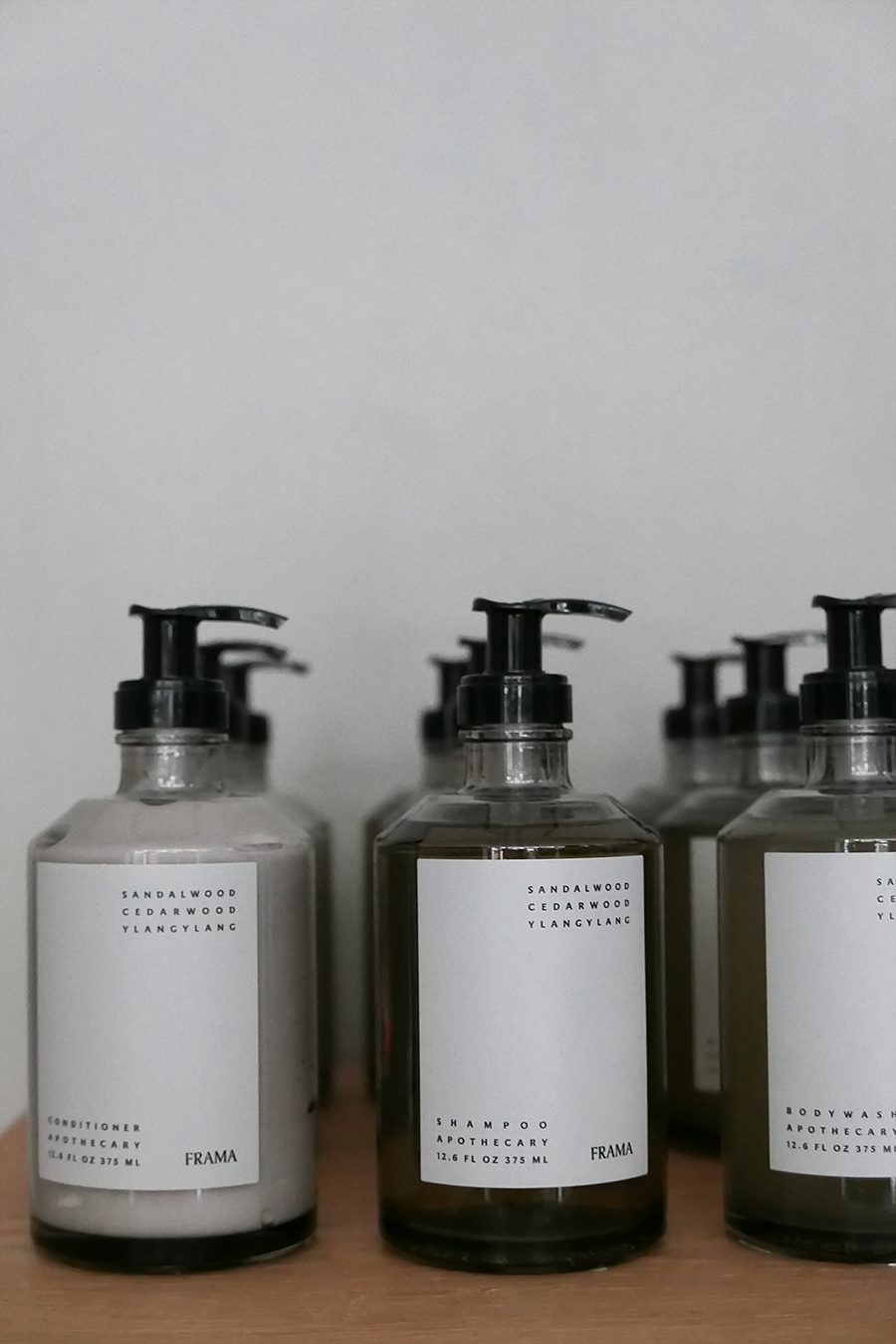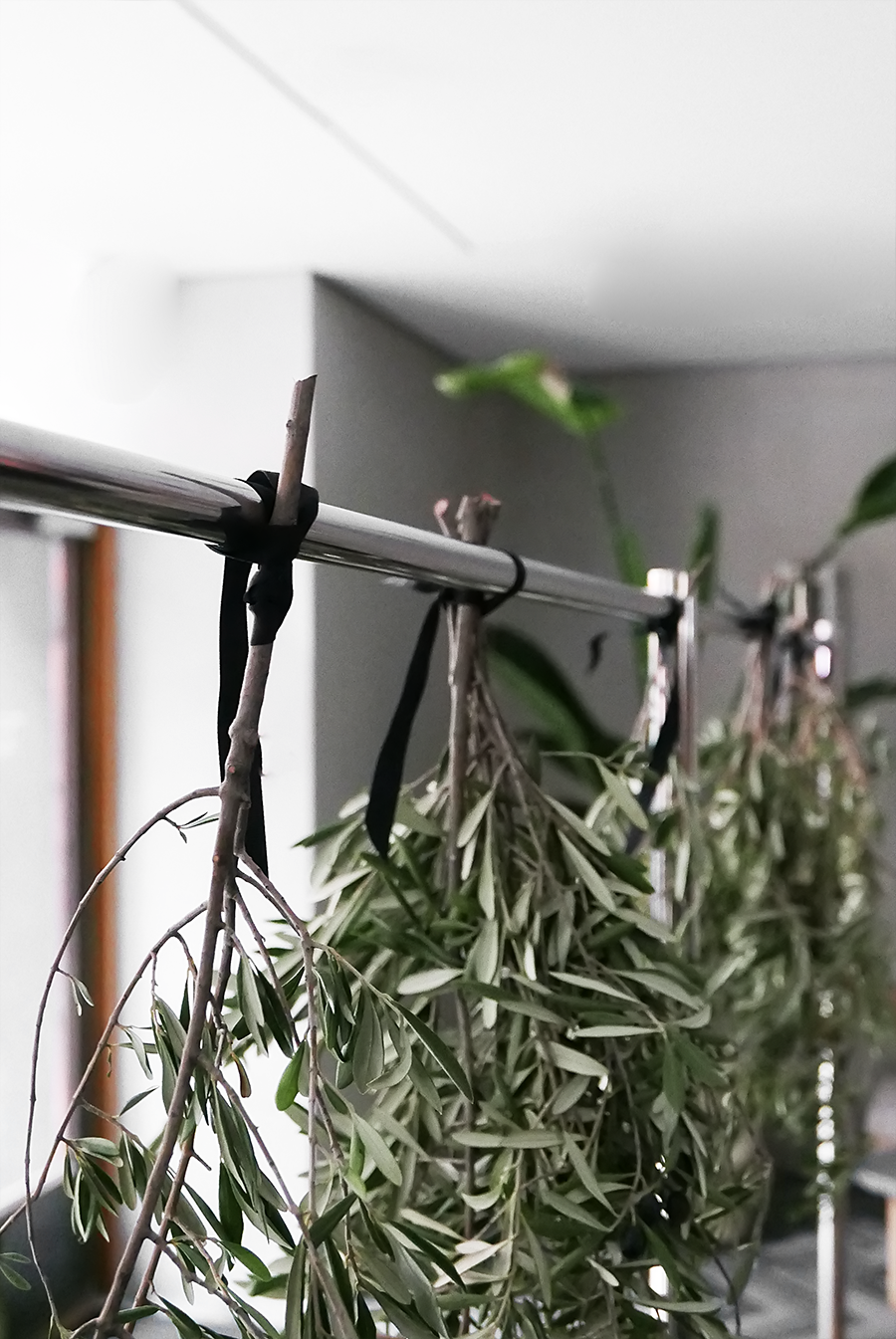 Elisabeth