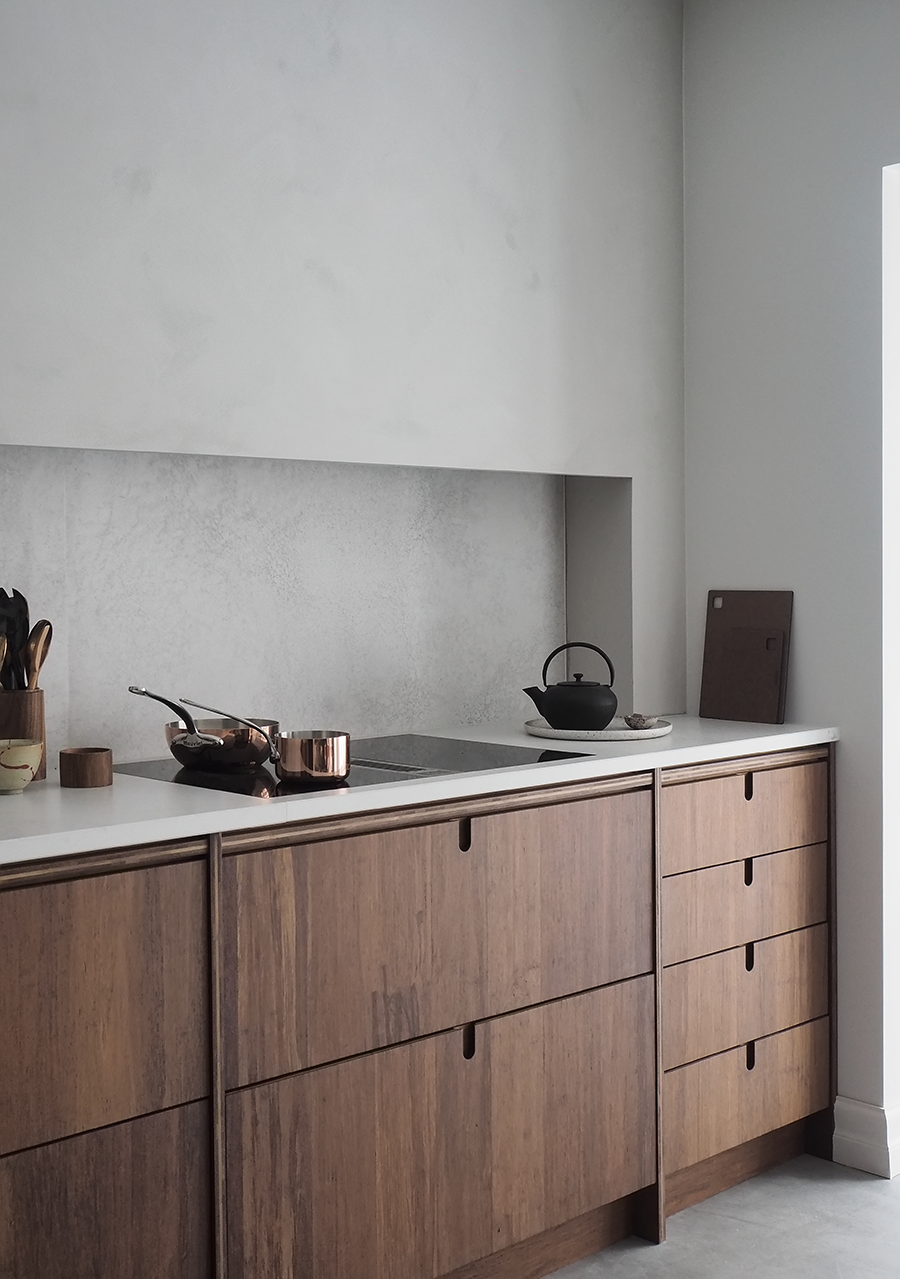 ASK OG ENG OSLO STUDIO
Since early fall I've been so lucky to be working with Kine and Kristoffer on their new Oslo studio. For those of you who isn't familiar with Ask og Eng, let me tell you their story.
It all started when the couple were to build their kitchen in their first apartment together. Kristoffer is an architect and while searching for sustainable solutions he came across bamboo as a material. Kine, as an environmental geographer, but also experiencing a developed interest in interior design, instantly loved the aesthetics of the bamboo and its sustainability. They had never really built anything before but by learning they made themselves the first Ask og Eng kitchen.  
Later, they decided to move, expecting their first child and again decided on building a bamboo kitchen. Form there the ball started rolling and the couple started making kitchens and whatever people were asking for from the inside of their garage. Soon the workshop took over the whole house and when they realized there were no room left for the family the decided to rent a space for their small business in 2016.
And from there they never stopped dreaming and kept doing what they love to do. Design furniture, make them, construct them, photograph and share them.  The workshop is still located in Drammen where it all started, every kitchen door or piece of furniture is still made of bamboo. And the Oslo studio is finally here. I cant wait to follow their journey from here, what Kine and Kristoffer has accomplished by now is truly impressive. Wholeheartedly and passionate about their work in every detail.   
If you want to drop by for a visit (I know I will quite often!) the studio is located in Sofies gate 3 at Bislett.
Elisabeth