BEIGES AND GREYS IN THE INTERIOR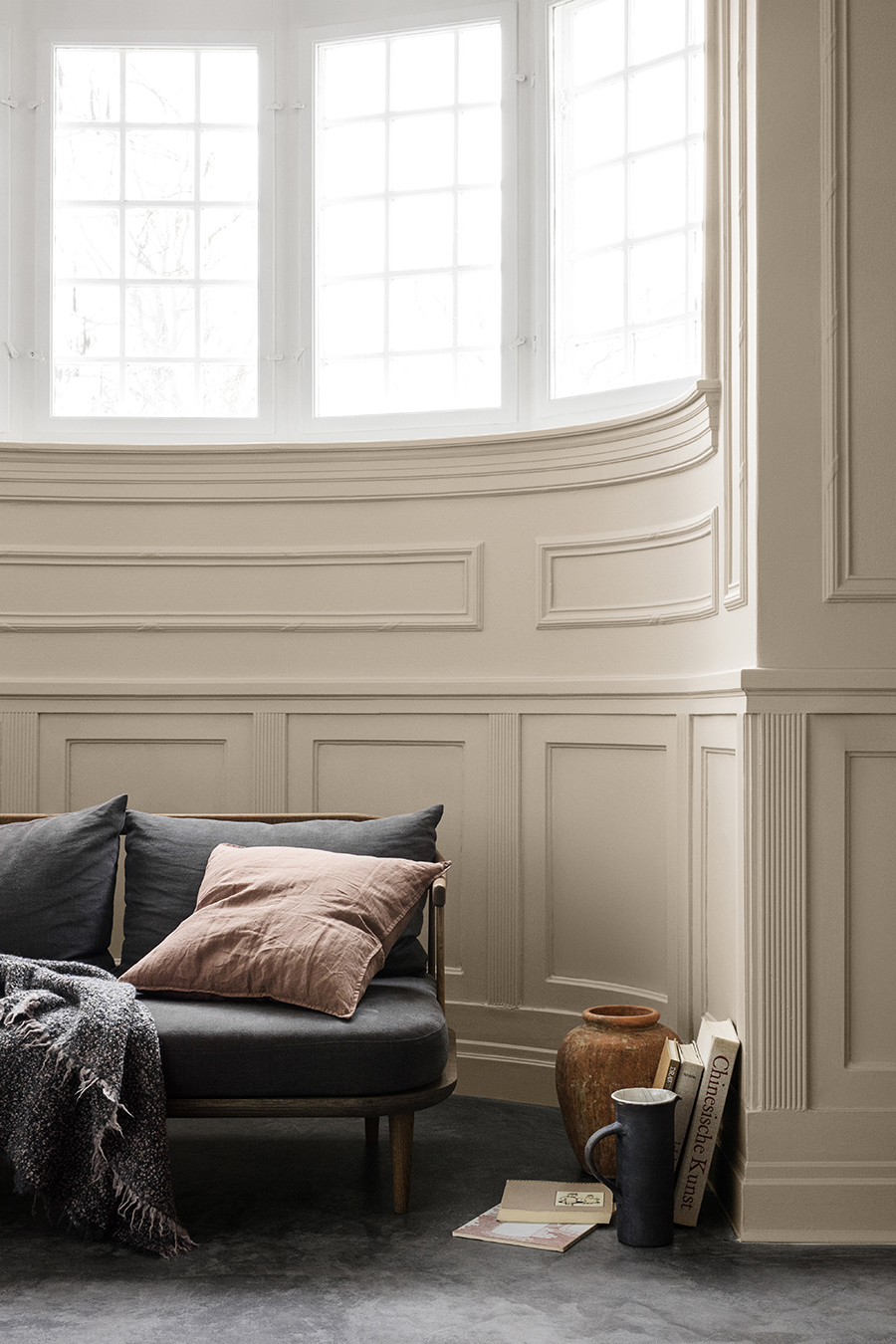 A question I'm asked often these days is how to combine grey with all the beautiful beige and brown colors we see a lot right now. I know for sure there are many grey sofas out there (my own also has a light grey cover right now) and instead of the white or grey wall we want something warmer. Personally I find mixing grey with beige and brown hues truly beautiful. Not only for the interior but also for fashion – and theres a lot of inspiration to find that you can apply to your own home. Whether you go for painted walls in beige or add wooden furniture with your greys, with neutrals you hardly can go wrong. Just make sure to add some details that pop a bit, black and white is also ok for that matter.
Above from Jotun Lady, walls painted in a warm beige color (LADY 10580 Soft Skin) together with a sofa in dark grey. A pink pillow and the terracotta vase makes beautiful details.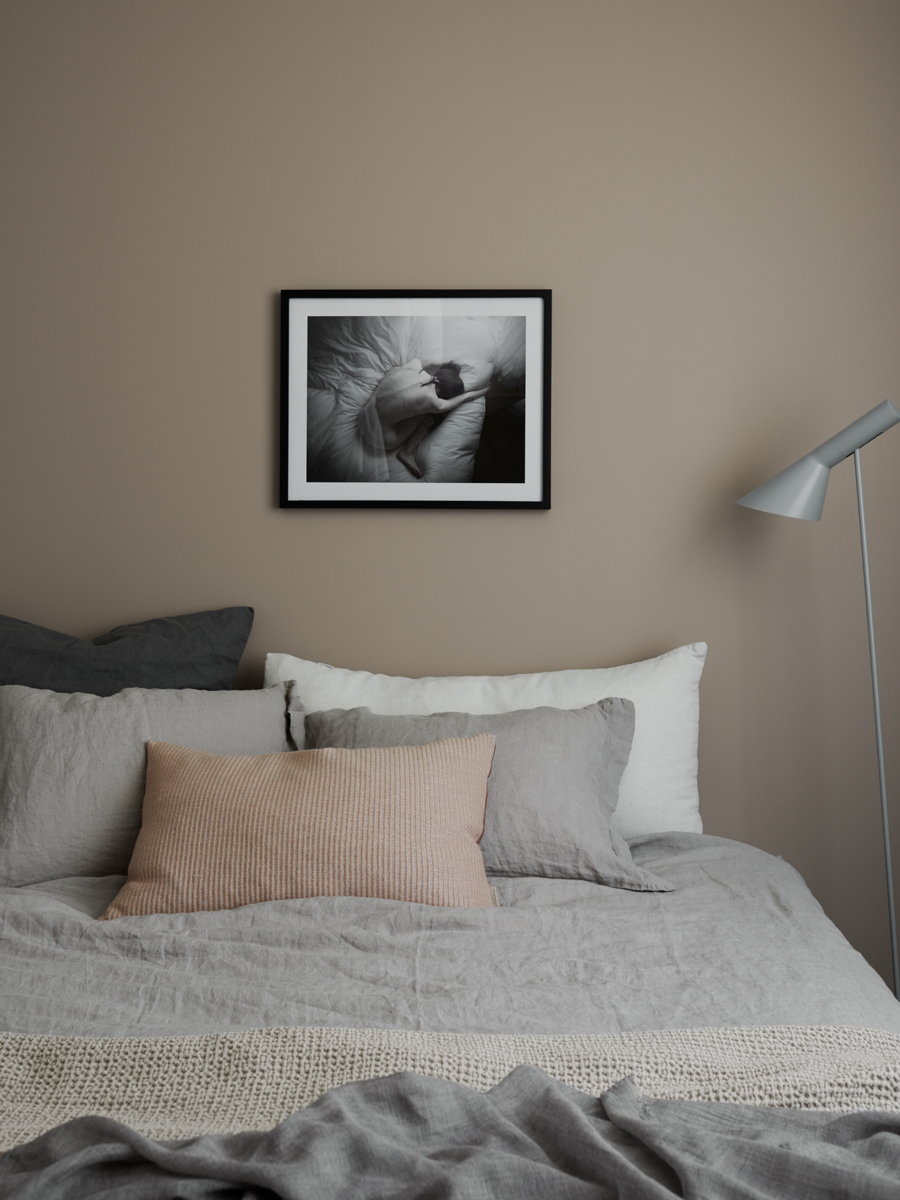 Beige walls above with bedlinen in grey. Soft and calming by Pella Hedeby. Wallcolor NCS S 3010-Y30R. Contrasting details in black and white gives the room that extra something.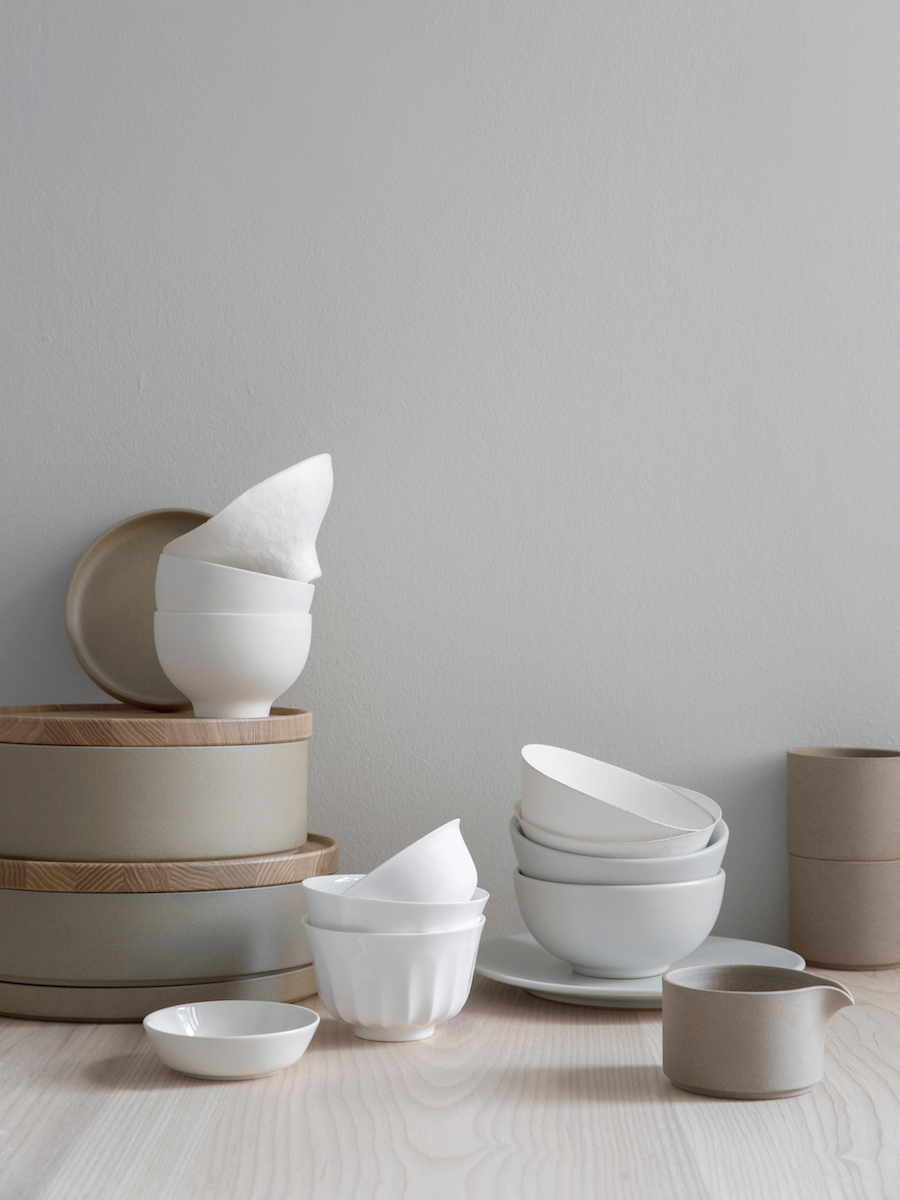 Also for smaller details grey and beige works so well together. Ceramics beautifully styled by Pella Hedeby.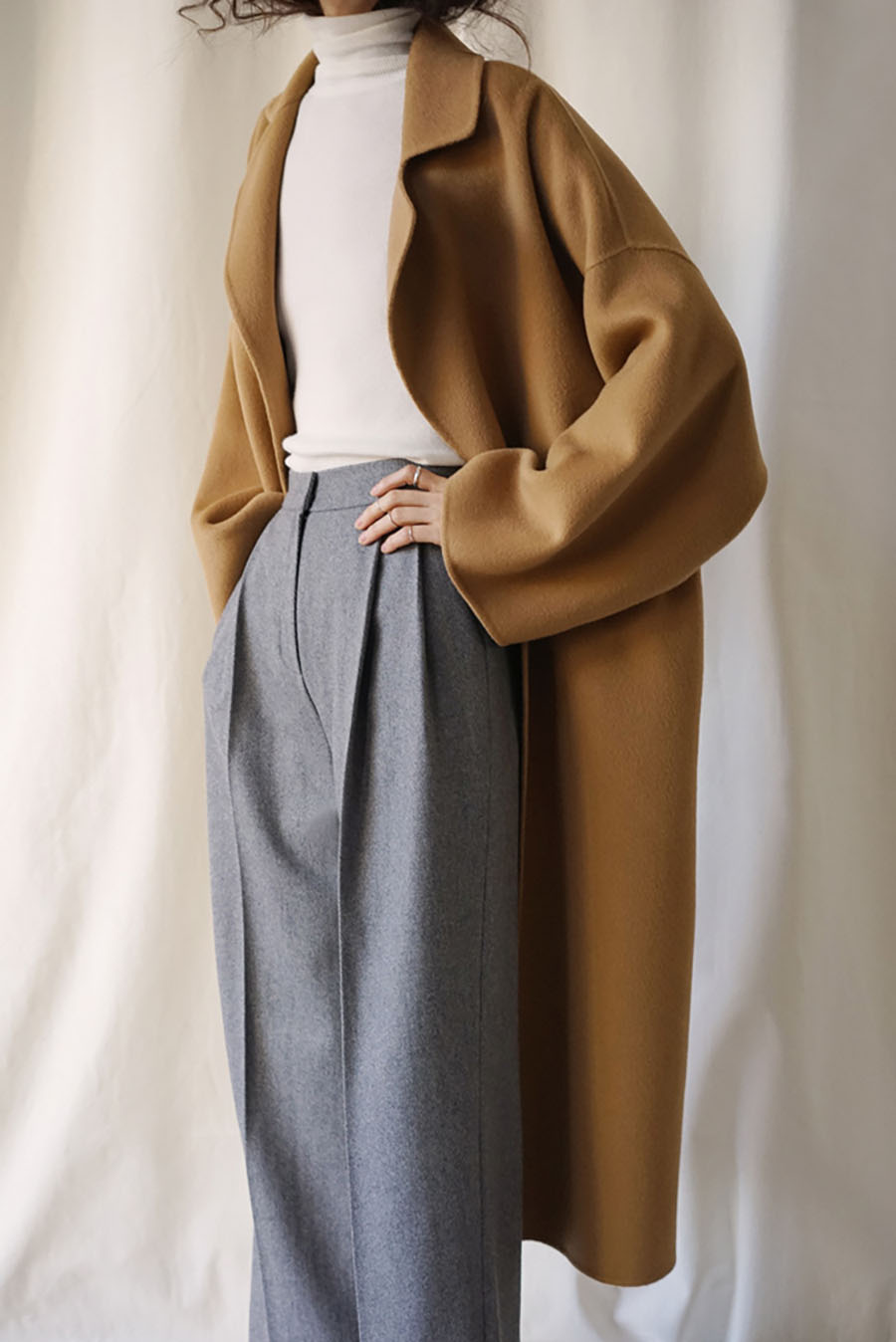 Yes to the mix when it comes to fashion as well. Love this look with a brown coat to the grey pants and a white sweater.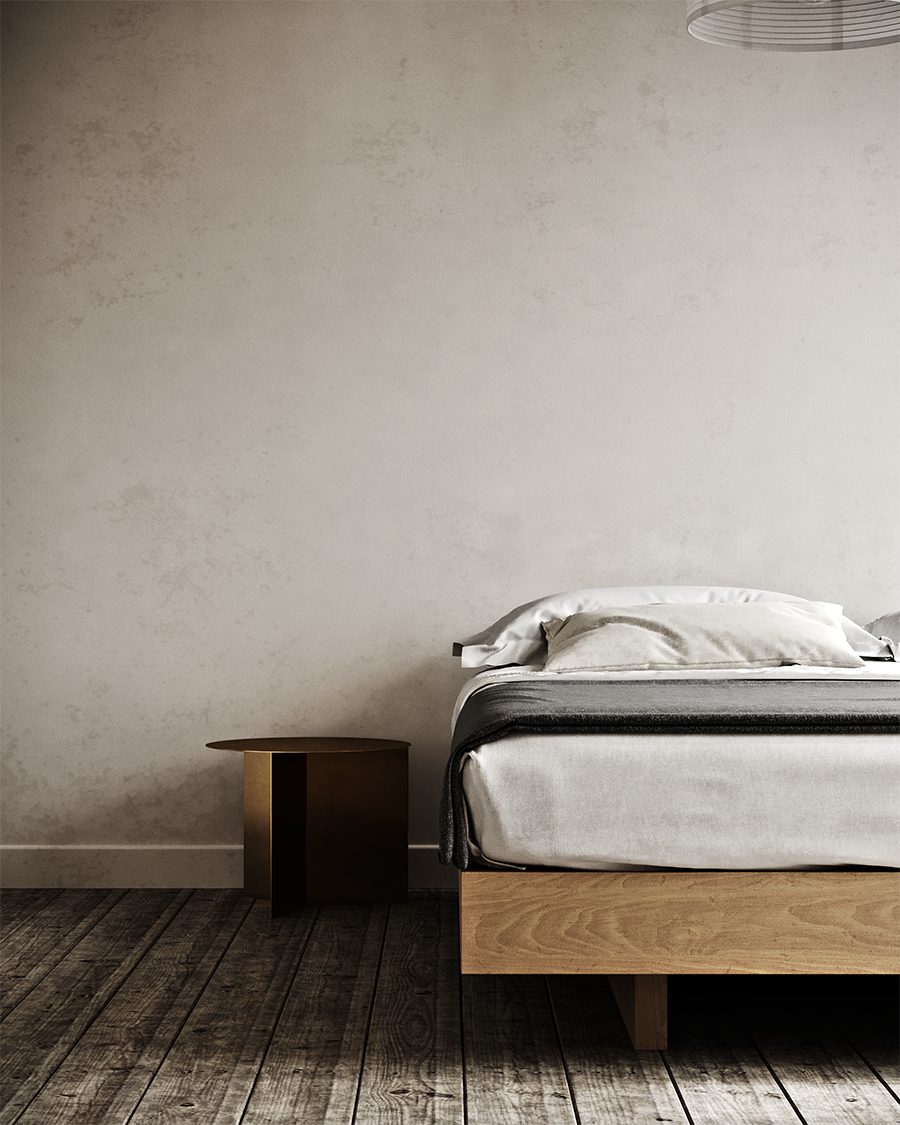 Wooden furniture can also go as the brown or beige color in the interior. The bed made of oak boards (from last weeks blogpost) looks beautiful with grey bedlinen and the warm grey wall color. Brass table makes the cool detail here. Interior design by Natalie Dubrovska.
Below, again wood mixed with grey and brown. White walls, light wooden floors, custom made storage in what looks like spruce, soft velvet curtains and wrinkled linen bedsheets in grey. All neutrals and so very beautiful together. Via AMM blog, styled by Emma Persson Lagerberg. 
Elisabeth