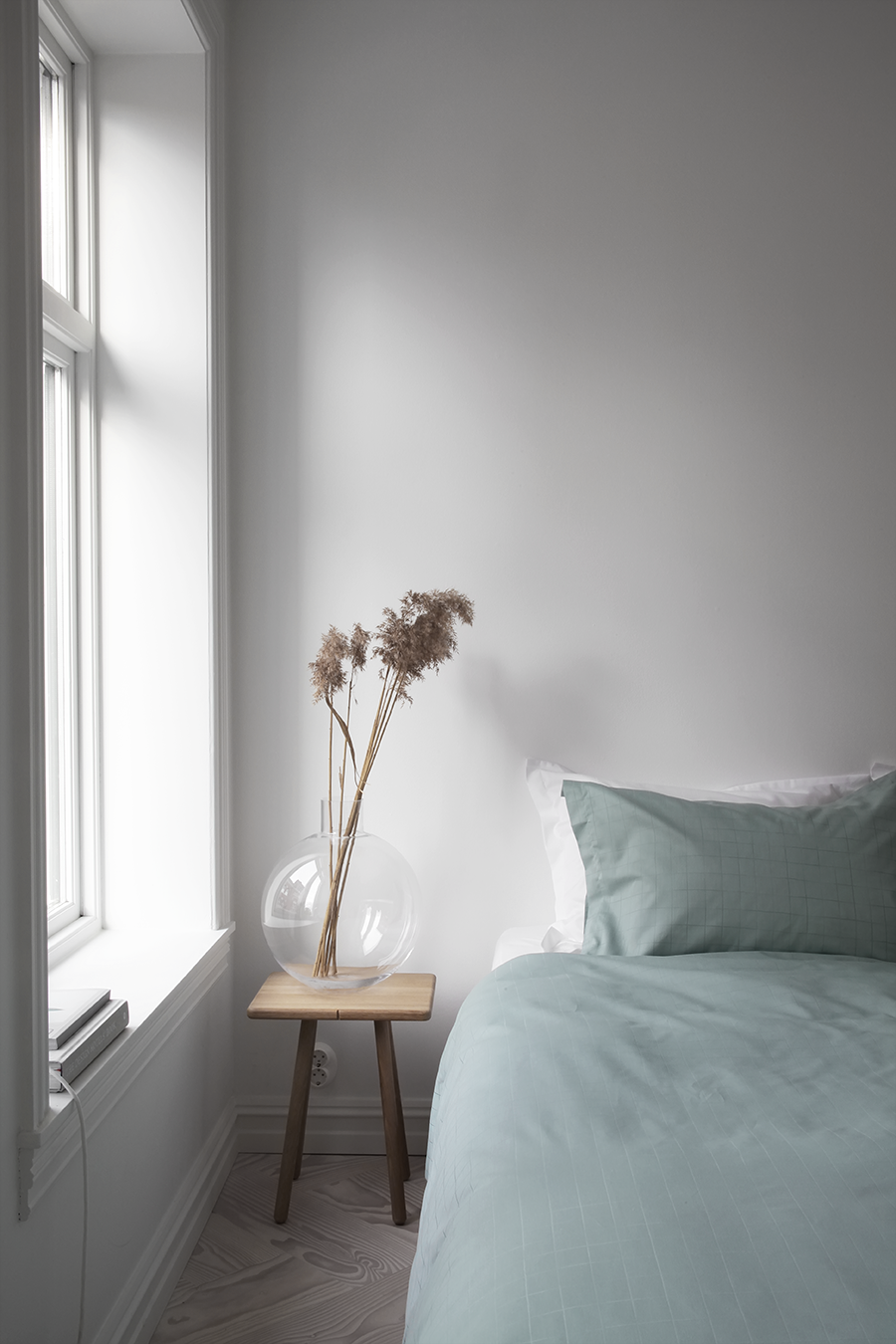 BOUTIQUE HOTEL FEELING IN THE BEDROOM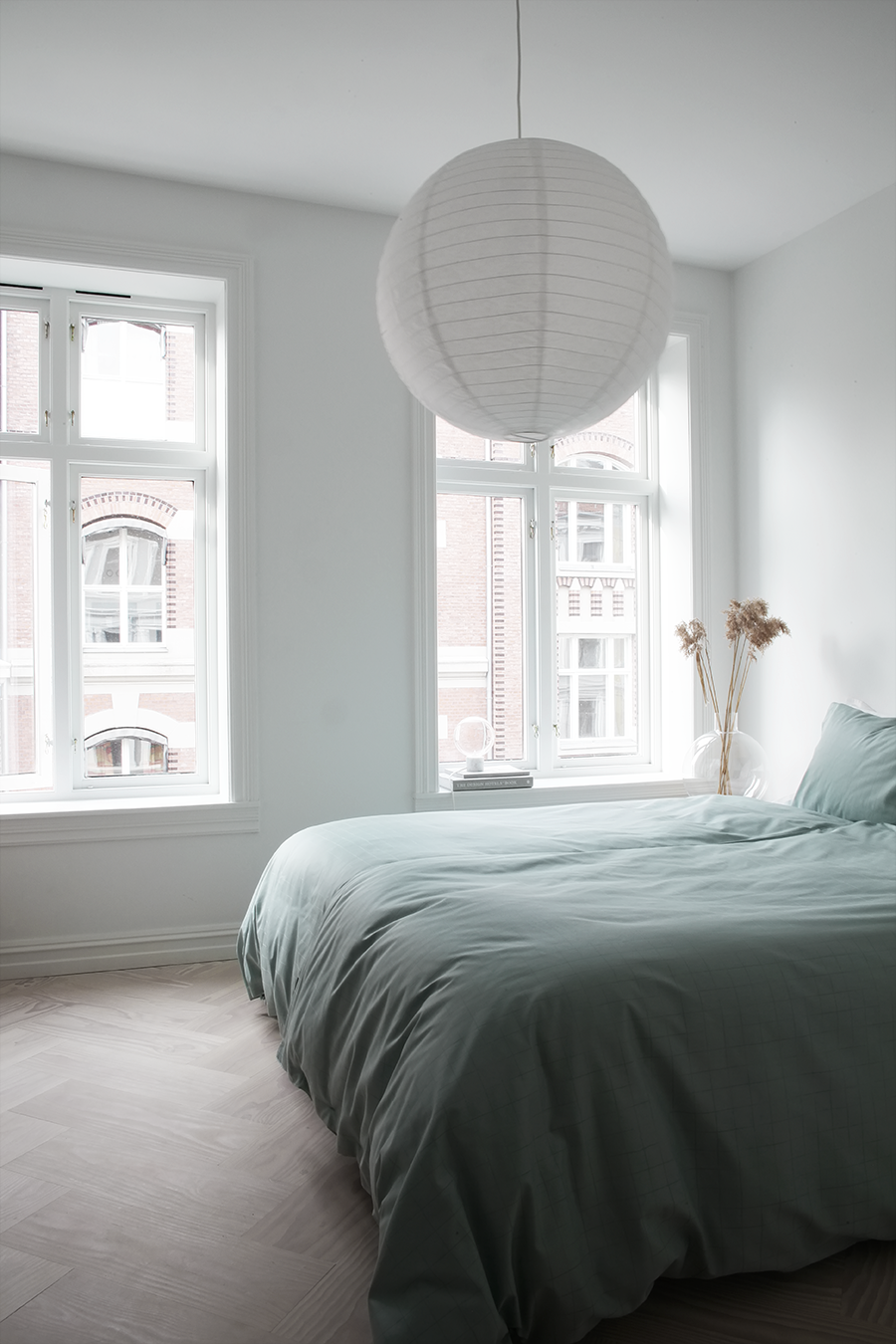 Paid partnership with Georg Jensen Damask
Have you ever wanted to bring the feeling of luxury with you home after visiting a nice hotel? I have. And its easily done in a few steps. In collaboration with Georg Jensen Damask I've put together an easy step-by-step guide on how to achieve the relaxed feeling of understated luxury you get from the best boutique hotels.
1. Declutter. Minimalism is the key word to achieve this. Remove all the small stuff and leave some key items who sets the mood. I've removed a lot from my windowsills here and left only the most necessary items.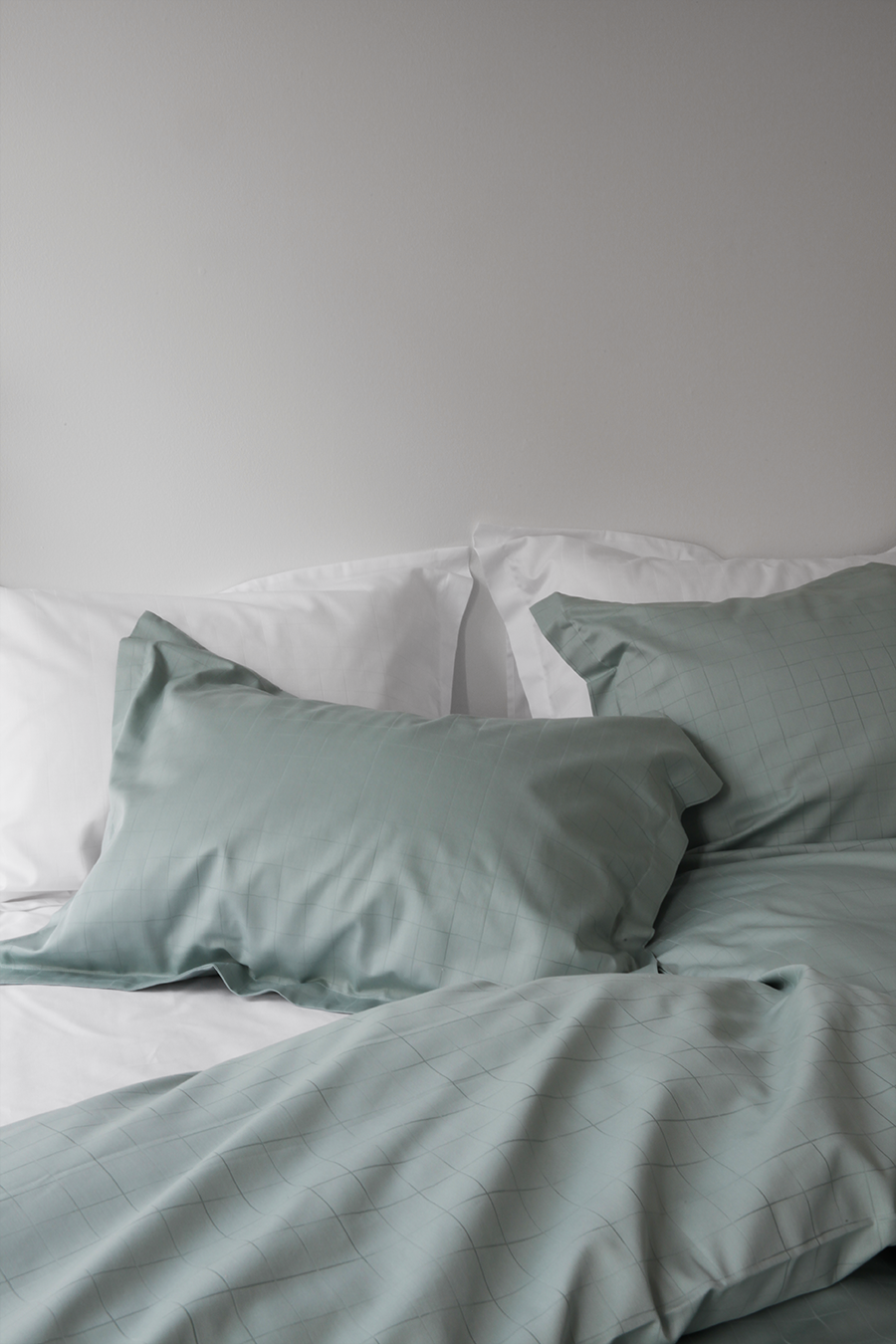 2. Nice bedlinen is a must have. Its the best feeling to cuddle up in soft, luxurious sheets – so soft that you want to spend all day in bed. BY HAND designed for Georg Jensen Damask by Andreas Engesvik is a good choice when you want the classic and luxurious.
The elegant hand-drawn design makes ENGESVIK by hand a unique damask bed linen, where craftsmanship is the driving force.  The hand-drawn pattern celebrates the idea of the simple life and was created in close collaboration with Georg Jensen Damask. The lines are woven into the bedding with thread that is a slightly lighter shade than the jade green background color. The weave itself is a complicated affair, as the threads must follow the uneven lines created by the pressure on the pencil. The result is a design of graphical ease and intrinsic humanism. The Jade Green colour affords the bed linen with a harmonious expression, where several shades of green meet in the hand-drawn design and invite the gentle colours of nature into the bedroom. In addition to the Jade Green color the bedlinen is also available in white and navy blue. A Georg Jensen Damask sheet in a solid canvas weave completes the expression.
3. Layering with pillows. Not only for the decorative aspect but also for back support during morning coffee. Also a nice way to mix colors and patterns for a personal expression. The white pillow cases above is also part of the ENGESVIK by hand series from Georg Jensen Damask.
4. After decluttering only a few, nice items is necessary. A table lamp for reading, books of your choice, fresh flowers – or grass like I've got here and scents. One of the things that remains in my memory after staying in some really nice hotels is the scent that often is present both in the lobby and in the rooms. Subtle and undefined, but very much recognizable as a sign of quality. My favorite scented lights is from Byredo, Ann Ringstrand and Le Labo. And they don't even need to be lighted..
Three easy steps and your very own boutique hotel room is ready. For lazy Sundays in bed, sleep ins and relaxation.
Elisabeth