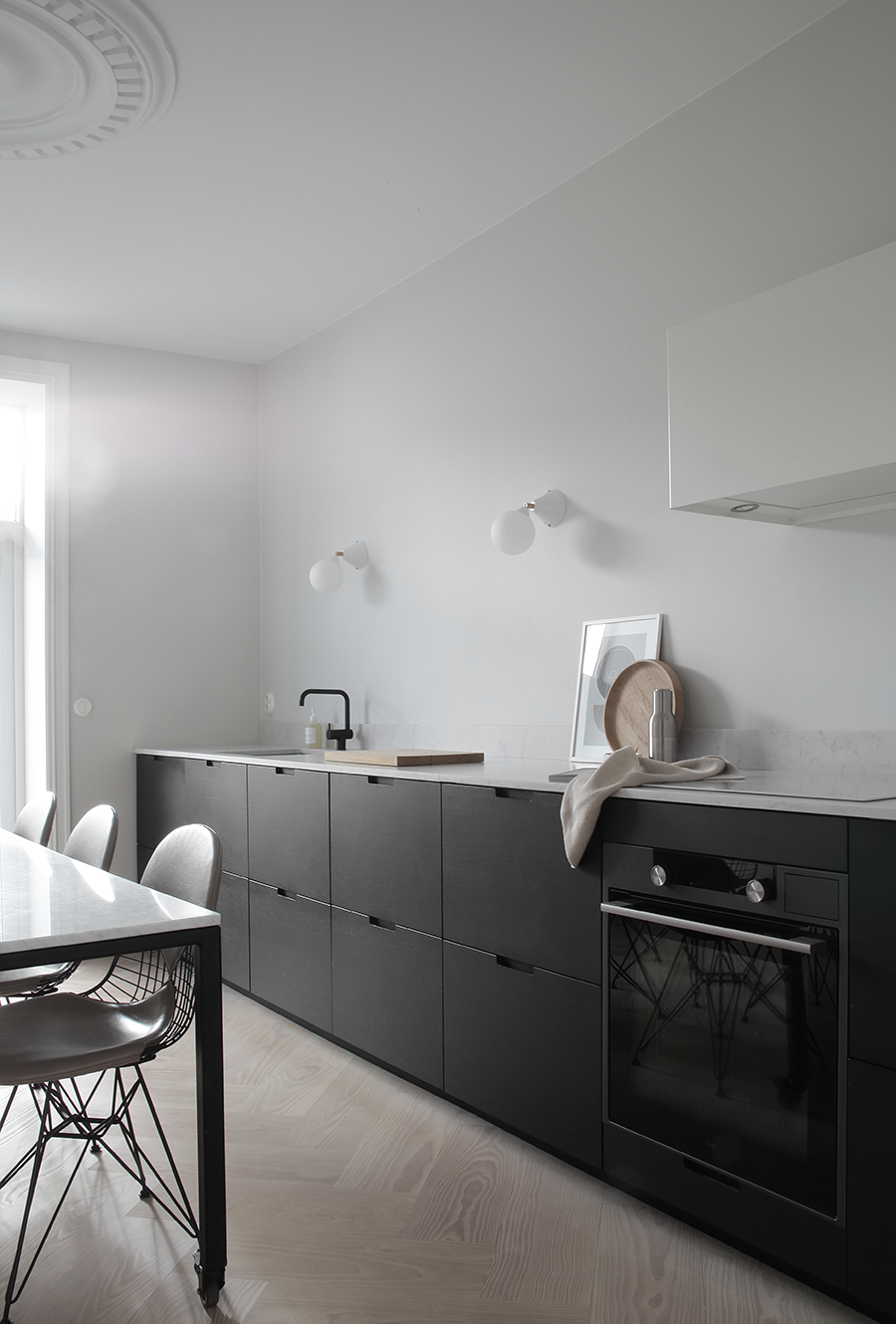 COOK LIKE THE CHEFS WITH NEW ASKO CRAFT BLACK STEEL OVEN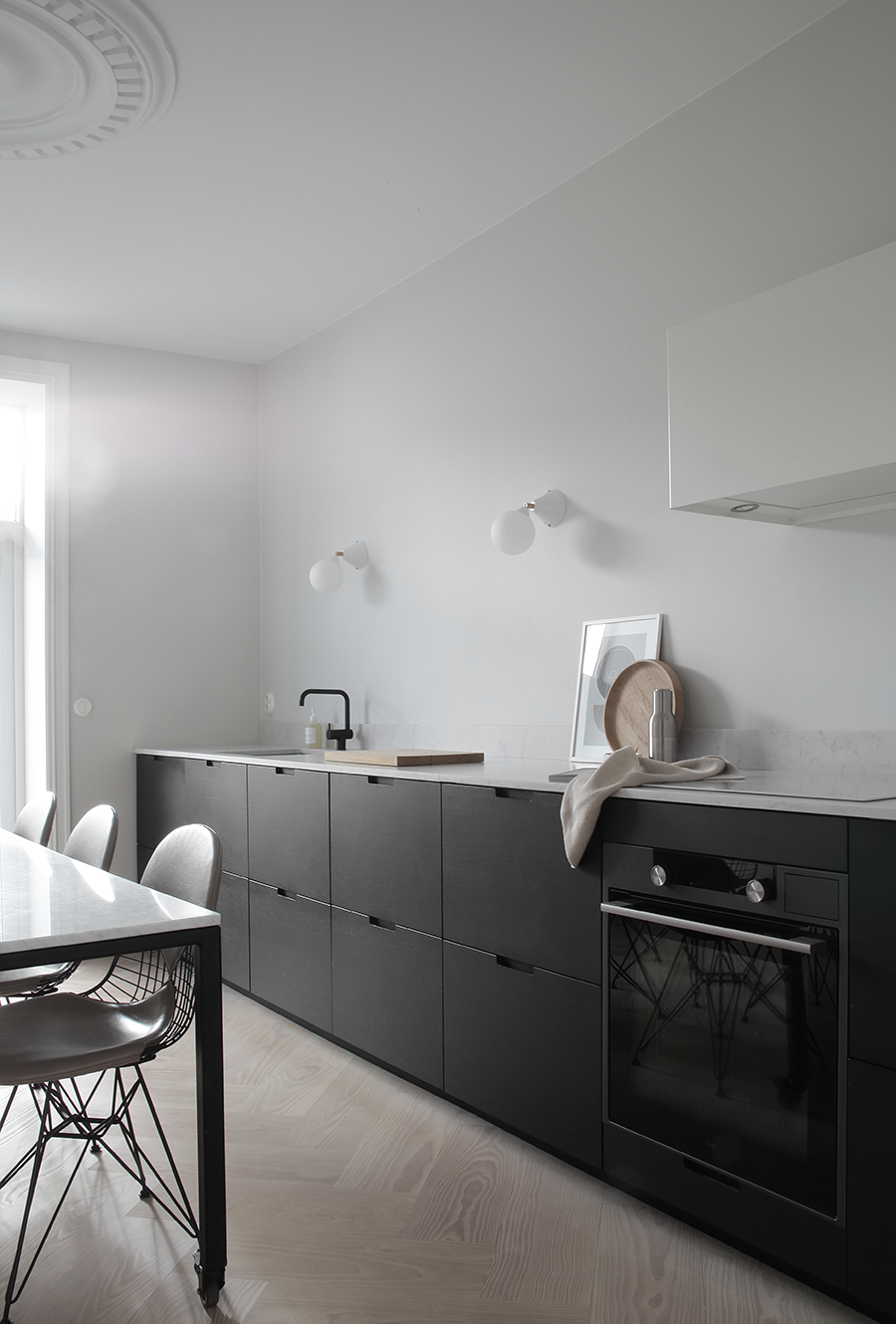 Paid collaboration with ASKO
ASKO recently launched a new series of appliances called ASKO Craft Black Steel and when they approached me to ask if I wanted to work with them on this and try the new combinations steam oven I thought it was a good idea. The new oven looked to be a perfect fit for my dark kitchen – with a clean, Scandinavian design. It would also be a good opportunity to step up my cooking game. I must admit, when it comes to cooking I´m a bit on and off. One week I´ll have take out or cottage cheese while working, the other I´ll cook every day. It all depends on how much time I have available, and how inspired I am. A new oven won't solve the time issue but learning a few tricks and features is for sure boosting inspiration and joy of cooking. ASKO says cooking with the Craft Black Steel oven is like cooking like the professionals, after using it for a while I say it makes professional cooking achievable and easy.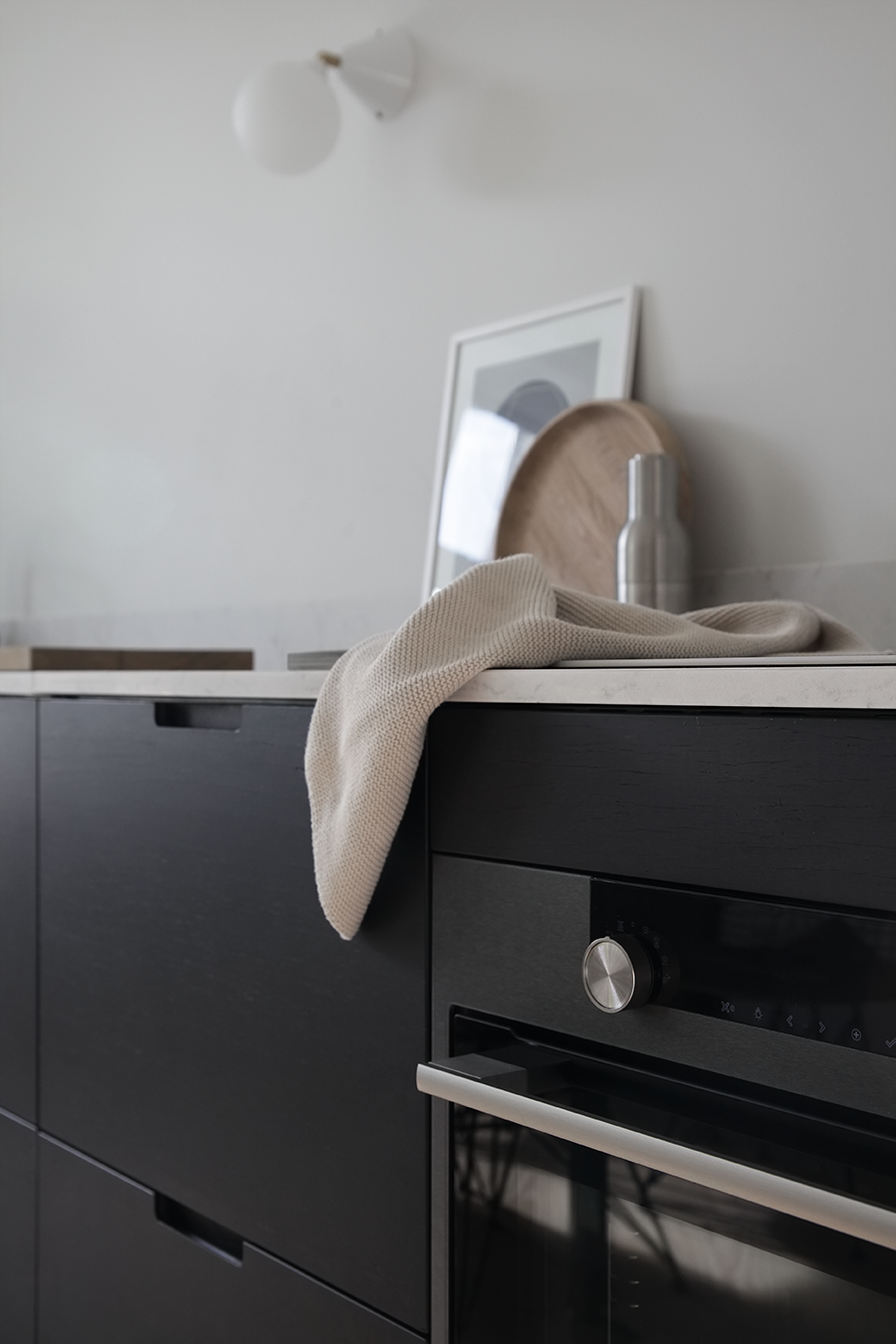 I can go on and on about the design which is really great. Minimalistic and with attention to details. The steel surface with its dark finish who changes with light. The feeling of craftsmanship when I pull the handle to open the door. The perfectly shaped front plate made in one piece. All merged with great precision, perfectly straight lines, seamlessly folded edges and nothing left to chance.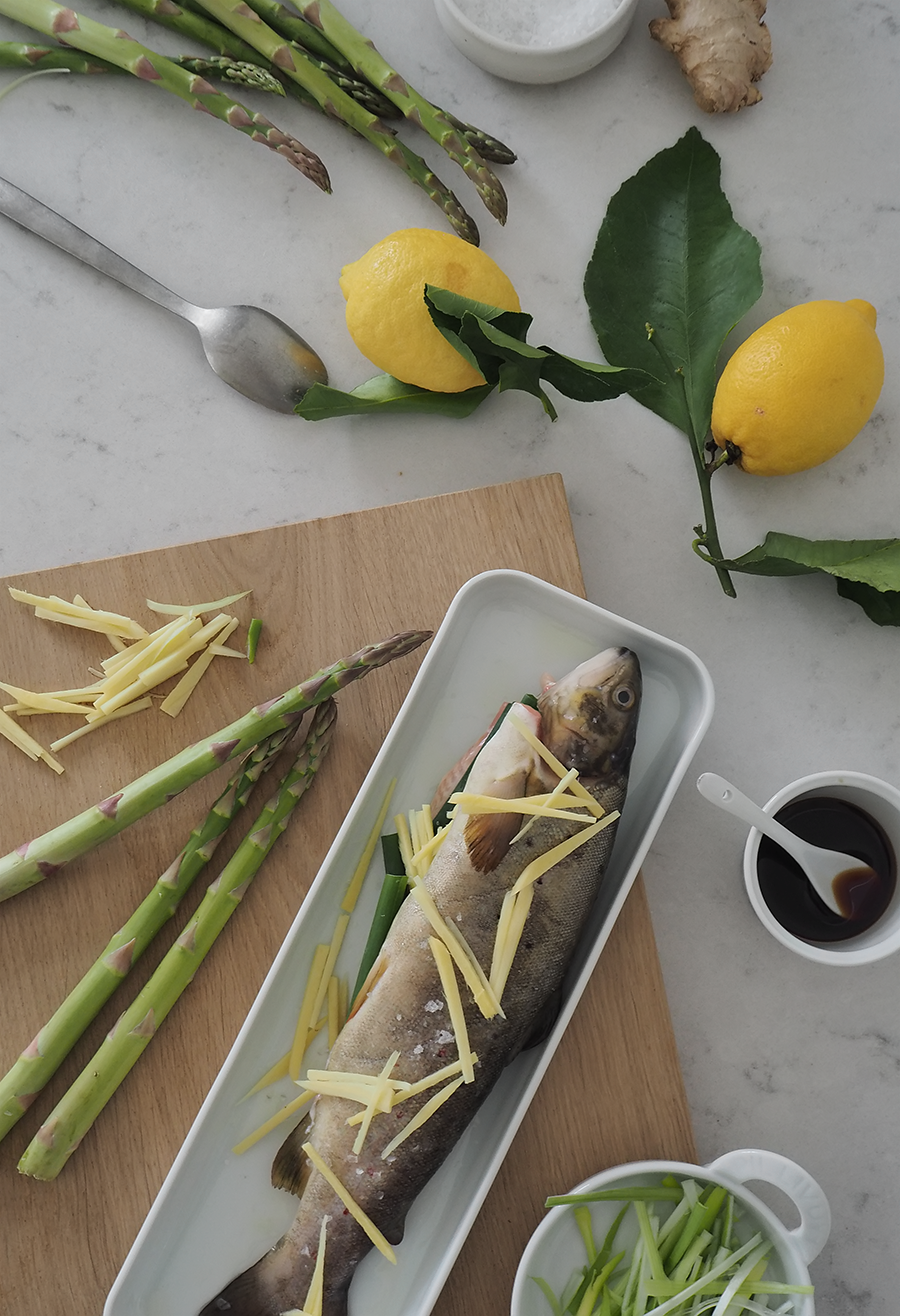 What I do want to tell you about is the features this oven has. Full steam function (which I use a lot!), sous vide, multi-stage cooking, direct steam injection and 25 oven functions. I haven't been through all yet but I have made delicious roasted meat, lots of fish and vegetables using the steam function, pizzas-  and Sunday the kids and I pre started Fastelavn and made buns with perfect crust (steam function combined). Multi-stage cooking is easily put making complicated cooking easy. Professional chefs always use different heating methods to bring more flavor to the food. The Combi Steam oven has programs for the perfect roast, crispy roasted potato wedges and lots of more – choose your preferred one and let the oven do the rest. For the roasted potato wedges it will start out parboiling them with steam, then cooking with upper and lower heat and finally grill briefly to create texture and color. 
Mentioned above, the steam function I use a lot and it makes fish and vegetables taste super delicious. Inspired by a classic recipe I got from ASKO I made my own twist to it combining my favorite fish with asian flavors.
STEAM COOKED TROUT WITH SPRING ONIONS AND GINGER
Whole Mountain Trout, a small one approximately 250 g per person, cleaned and scaled.
3 spring onions, roots removed
a thumb-sized knob of ginger, peeled and cut into thin matchsticks
2 tbsp Riesling
2 tbsp soy sauce
1⁄2 tsp salt
1 tsp caster sugar
2 tbsp vegetable oil
coriander, to serve
Heat your ASKO steam oven to 100C on full steam. Place the fish on a plate. (As a general rule, you can use any plate that is dishwasher safe in your steam oven on the steam setting.) Cut thick diagonal slits into both sides of the fish about 10cm apart and all the way to the bone. Trim the dark green tops from the spring onions and place them into the cavity of the fish. Finely slice the remainder of the spring onion and set aside in the fridge. Mix together the soy sauce, wine, salt, and sugar and stir to dissolve. Pour the mixture over the fish and into the cavity. Scatter the top of the fish with the ginger. Place the fish into the oven for 30 minutes. When finished, scatter the fish with the reserved sliced spring onion and coriander. I often steam vegetables to go with fish and asparagus is delicious sprinkled with salt and lemon. Cook for 5-6 minutes, still on 100 degrees full steam.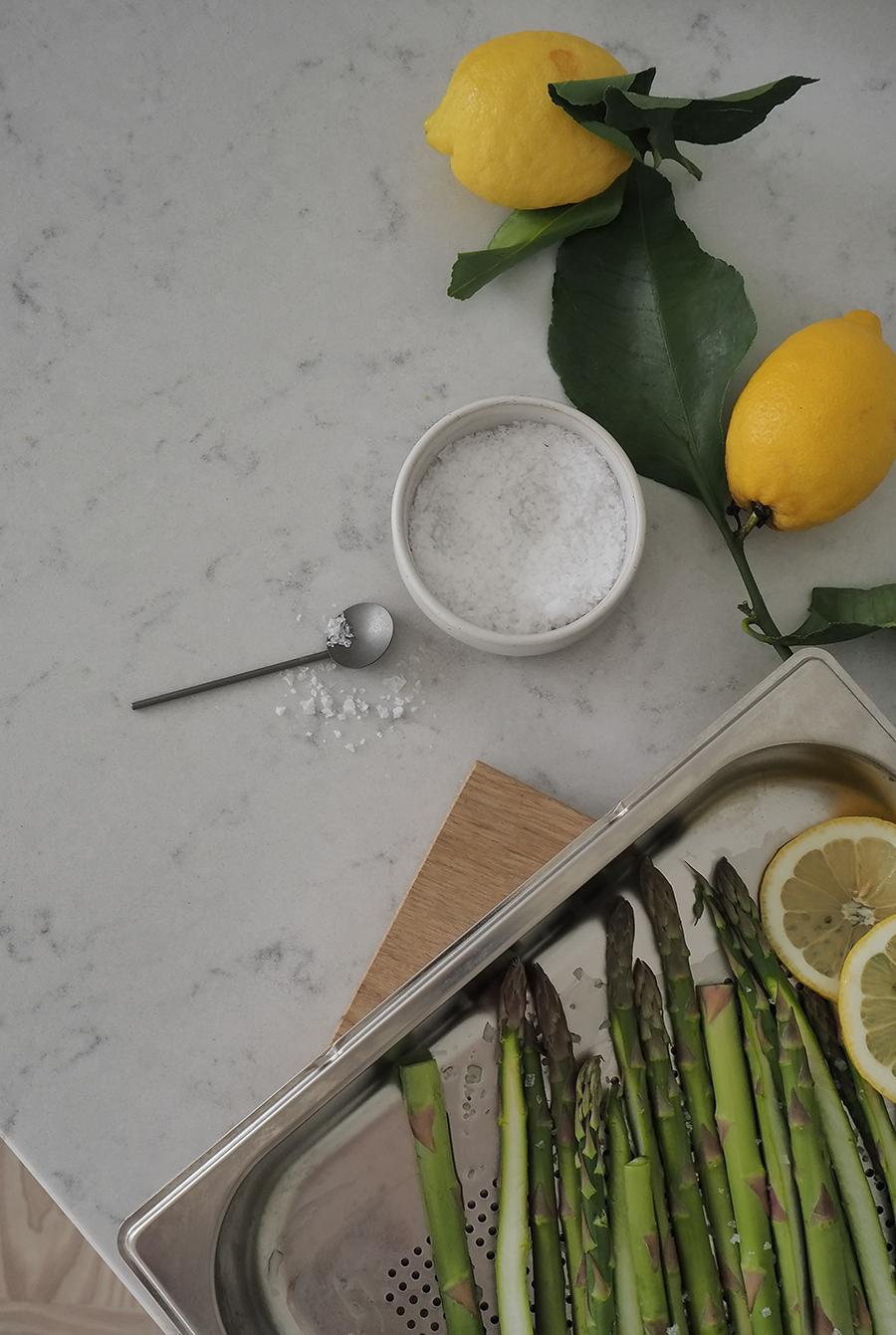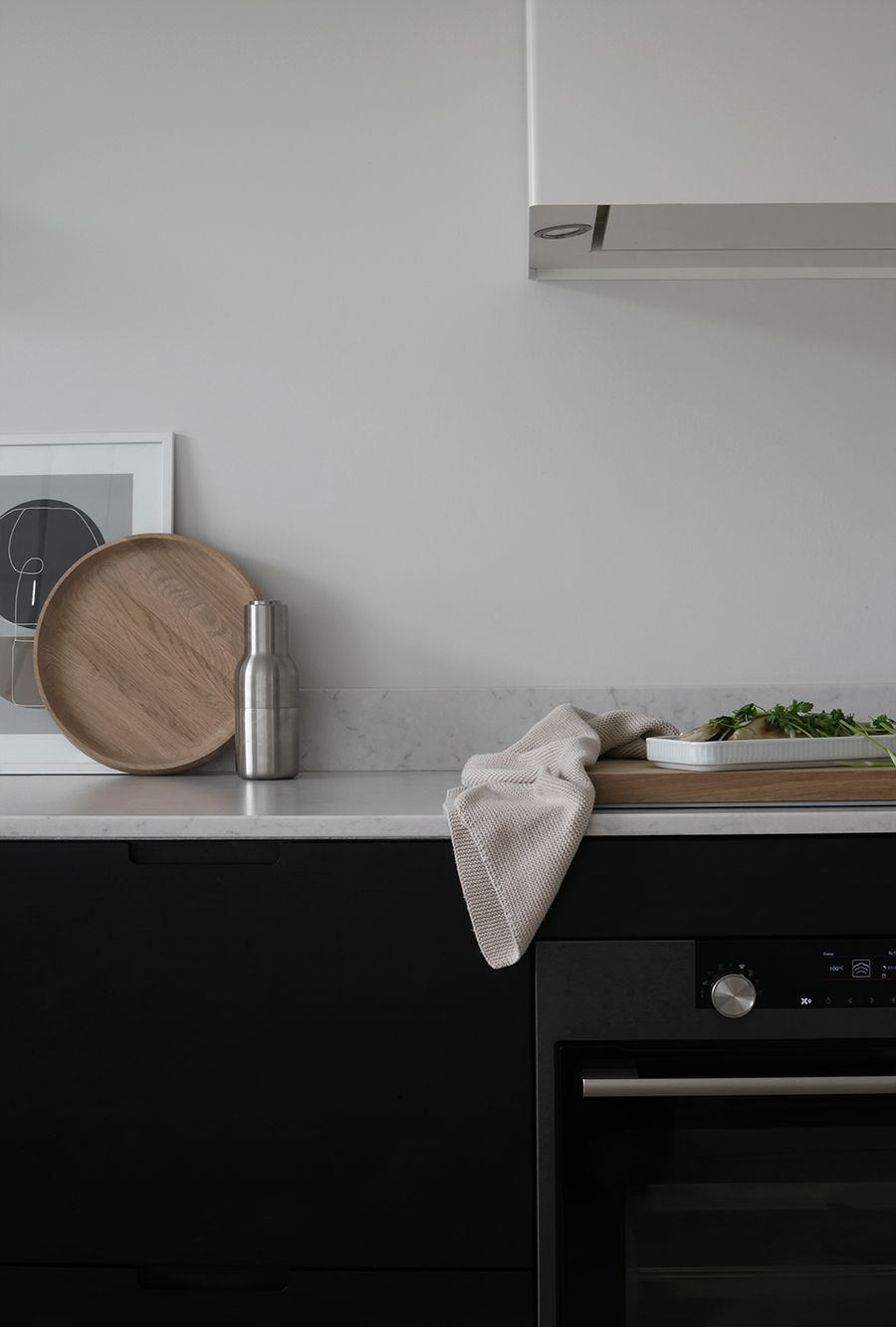 More than 60 years ago the story about ASKO started with a innovative young man from Sweden and his dream of building a washing machine for his mother to make her life easier.  ASKO´s goal is still to make our lives easier by offering high quality appliances for our homes with functional, Scandinavian design – with environmental responsibilities in mind. Not being familiar with using ASKO appliances from before I am impressed by the intuitive functionality of the oven and I love the understated feeling of luxury and high quality craftsmanship.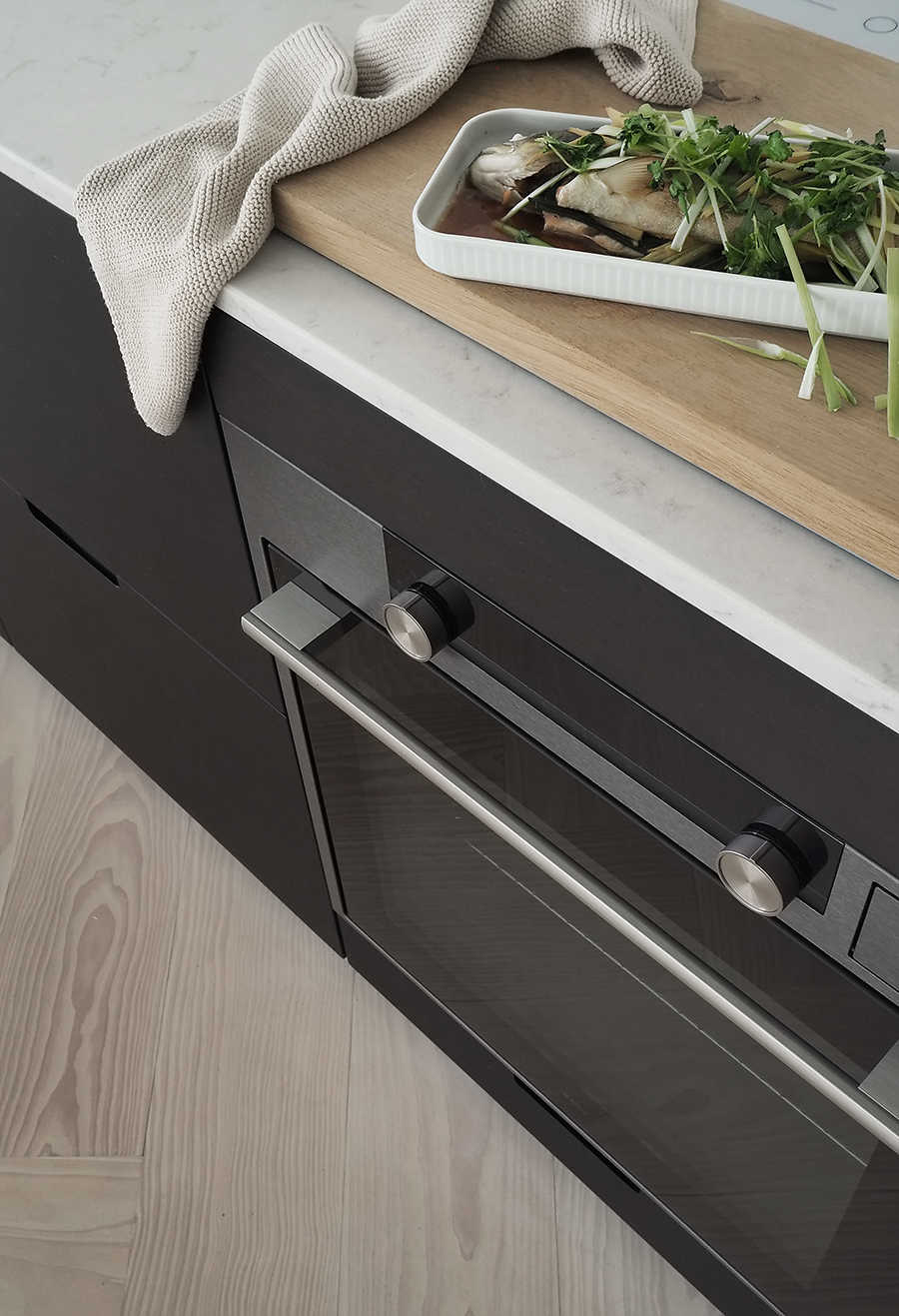 You can also add a vacuum drawer underneath the oven who is perfect for cooking sous-vide, or a warming drawer. I would add both if I had a spacious kitchen with two ovens. The ASKO Craft Black Steel range also includes cooker hoods, fridges, freezers and a wine chiller – all with the minimalistic, Scandinavian design. Read more and see the full range here. 
Elisabeth