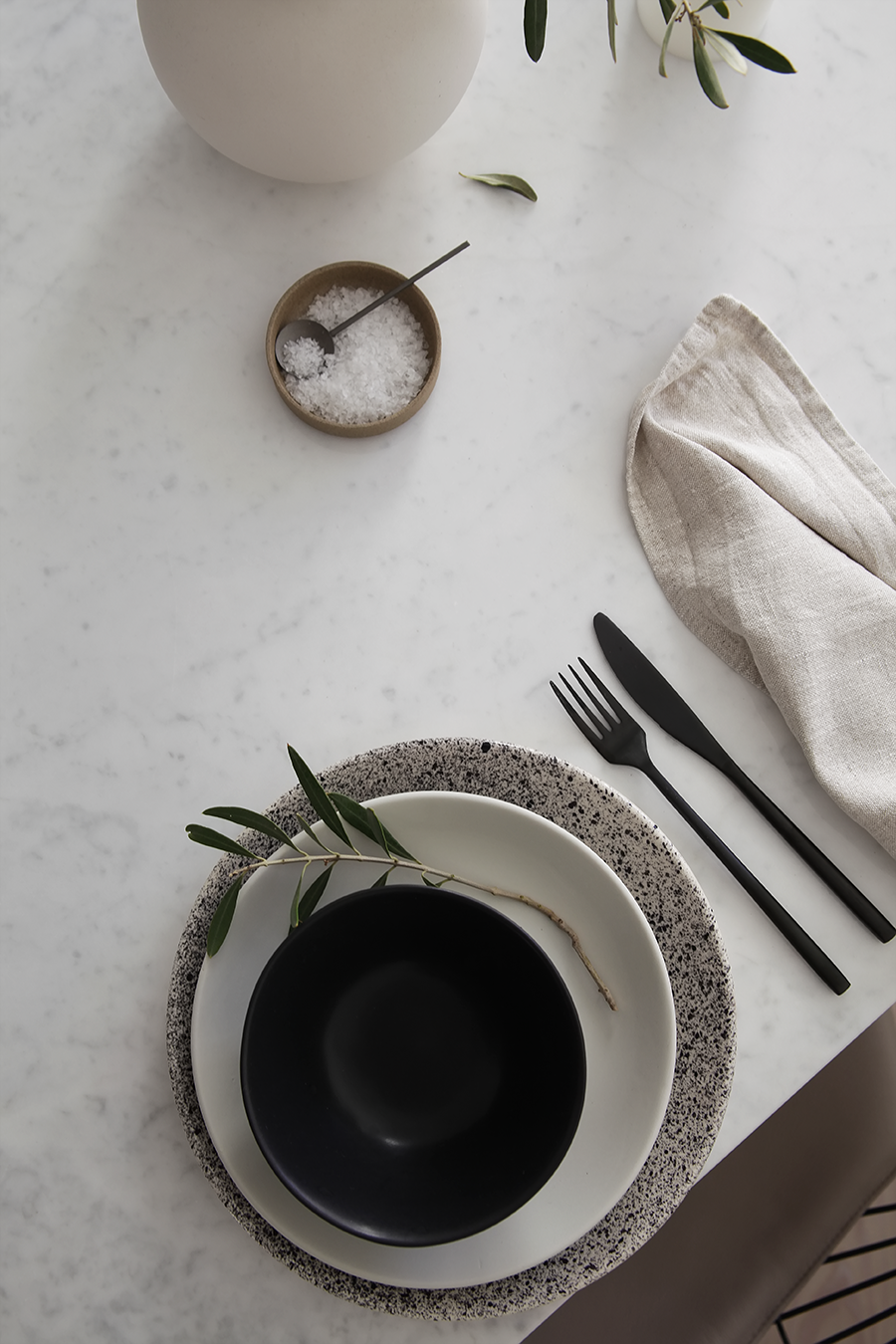 COZY AUTUMN TABLESETTING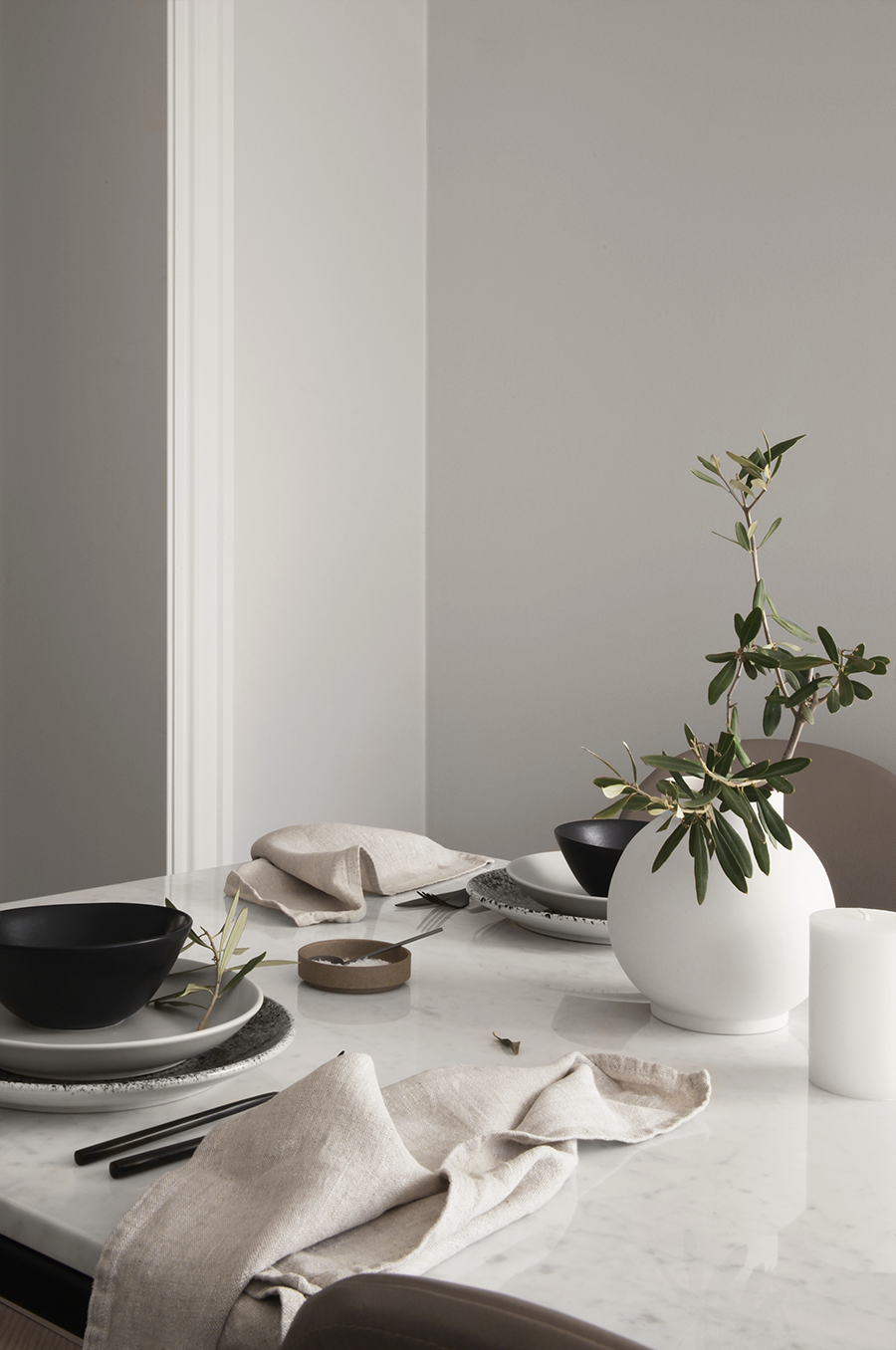 Paid partnership with Ellos
One of things I like the most about seasons changing from summer to autumn is how my urge to cook also change. Gathering friends and family, or just do that little extra of an everyday dinner for two and spend time in the kitchen preparing a nice meal. Setting the table with lighted candles, linen napkins and nice tableware. It doesn't take much to create an inviting and cozy atmosphere and nothing beats spending the whole evening in the kitchen talking after dinner.
I love mixing ceramics and tableware and over the years I've collected different pieces. My latest buy from Ellos is ceramic plates with a dotted pattern. Looks so nice mixed with plain white and black plates and bowls. They're all from the Ellos collection of tableware. The rest of the table is kept really simple with candles, linen napkins and olive twigs in a vase. Very much achievable for an everyday dinner. You'll find all the products I've used below with link to the Ellos webshop.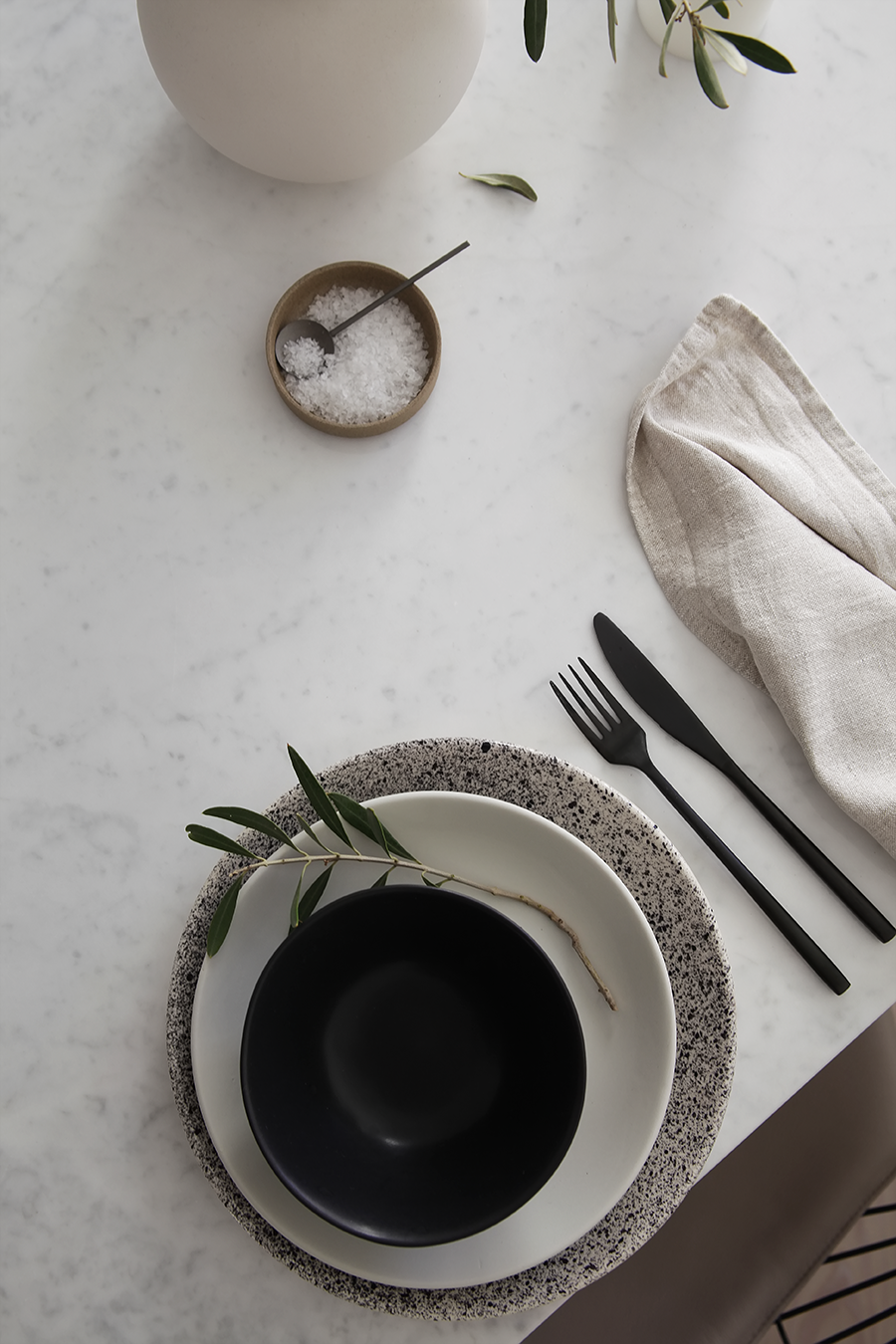 Used in the table setting:
– Weekday dotted plates, glaced ceramic.
These are hand painted and the plates will have varieties in the pattern. 
– Svale bowl, matt black stoneware. Dishwasher- and
microwave safe. 
– Pure plates, white matt glaced ceramic. Hand moulded plates, 
made in the Lampang district in northern Thailand. Known for natural, fine clay with a high level of kaolin that
makes the ceramic solid.
– Washi linen napkin, beige with herringbone pattern 
(the ones I used is unfortunately out of stock, but these are even more beautiful!)
Theres a great variety in colors, shapes and patterns in the selection of ceramics Ellos have. Put together your own personal mix or use mine as an inspiration. Goes just as well for a dinner party as the Thursday dinner for two.
The dotted plates (and a lot more!) is 30% discounted right now at Ellos.no and until 30/10, don't miss out!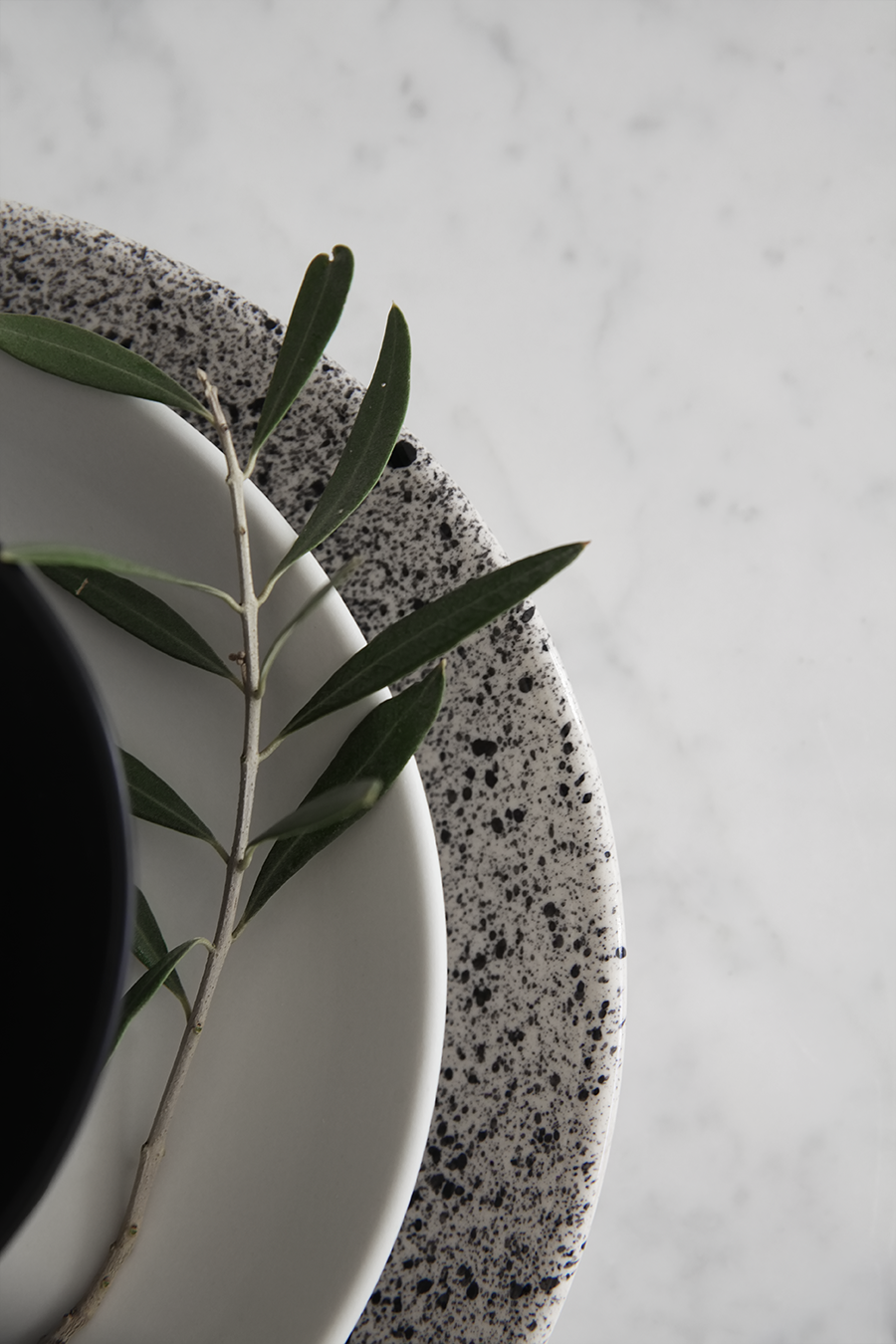 Elisabeth