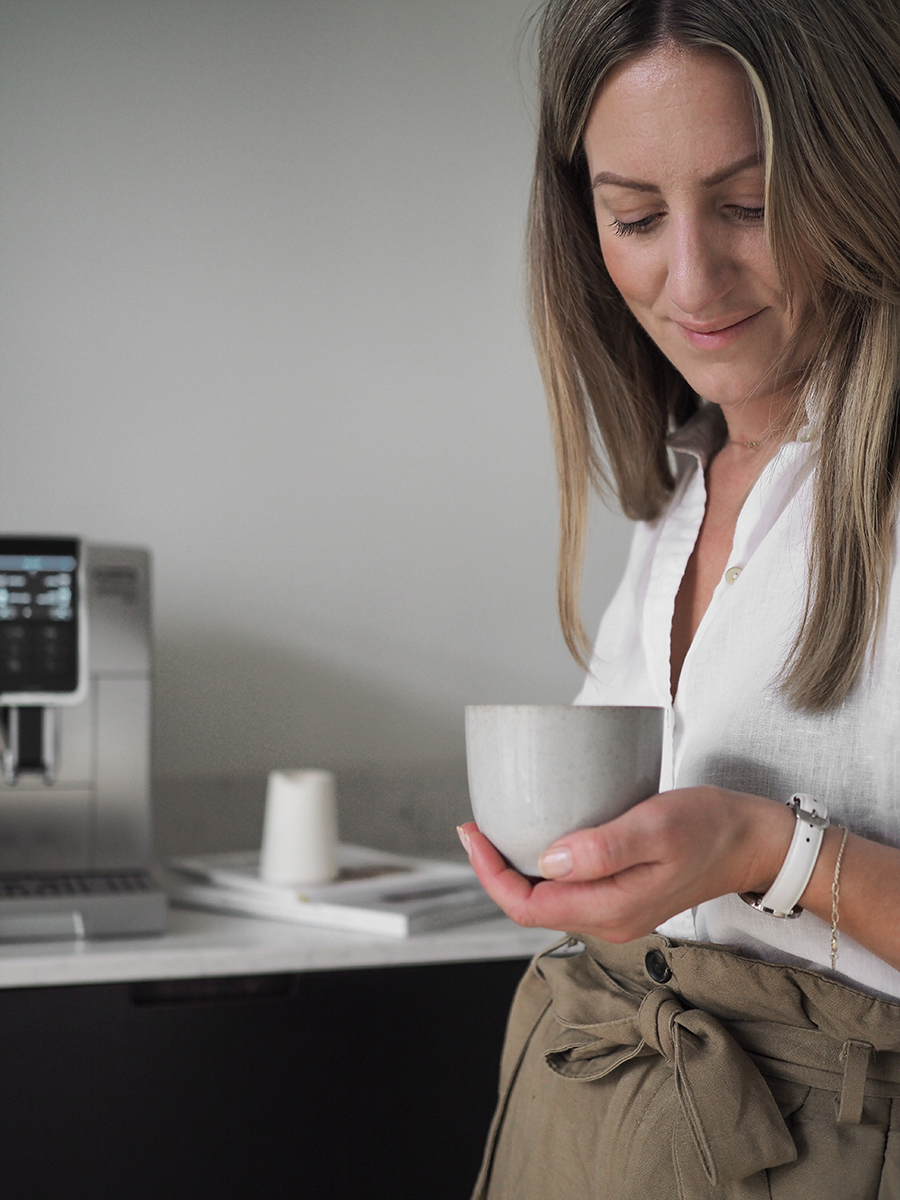 DE´LONGHI COFFEE MORNING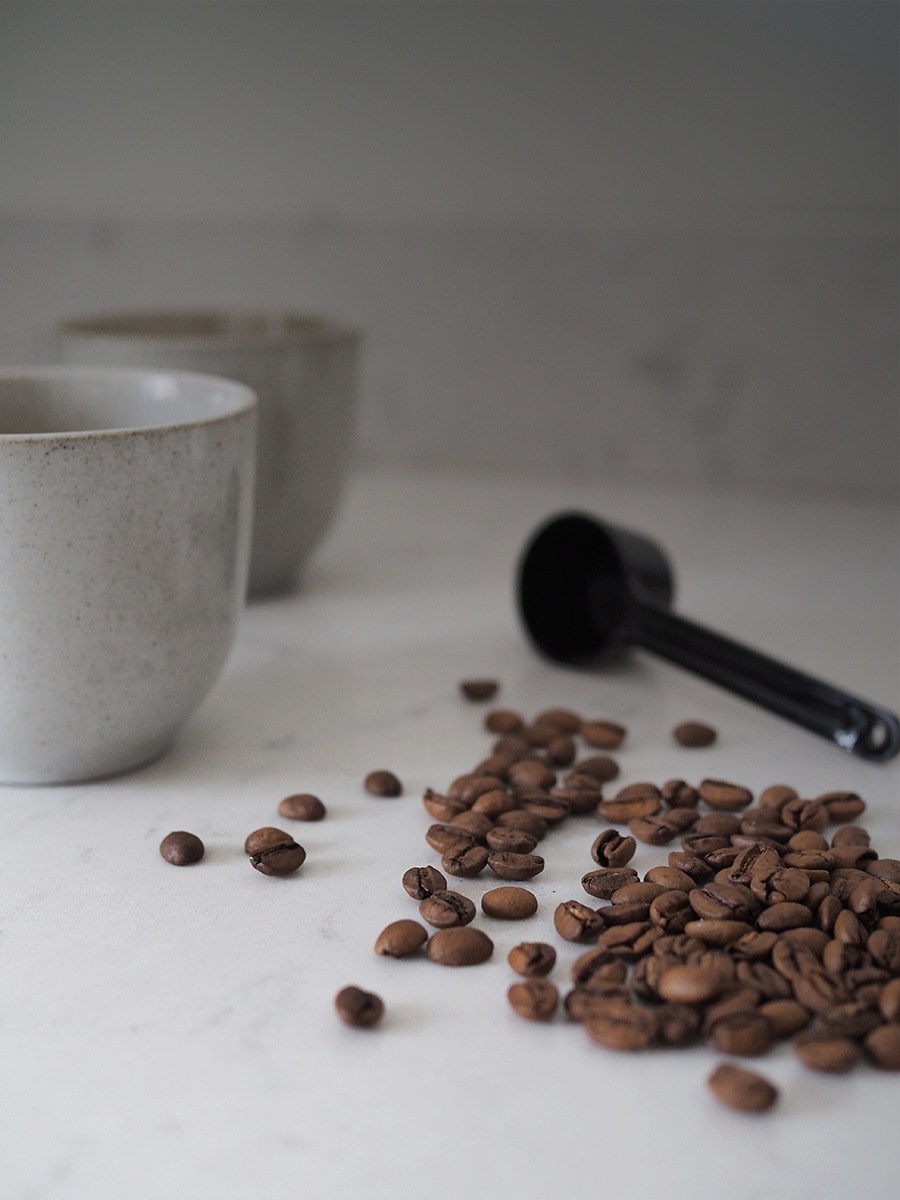 Advertisement in paid collaboration with De´Longhi
Silently walking barefoot over soft wooden floors. Sounds of birds and their morning choir in the backyard, the tram passing by on the other side of my building. Life in the middle of the city. Freshly grounded coffee beans and frothed milk – a quick morning read before my workday starts. If every morning was like this.. Truth is, I always make time for my coffee. To breath, listen, see, smell. The morning rush is also there. Later.
I've teamed up with De´Longhi to do an editorial on their new coffee machine Dinamica Plus. Been testing it, making my favorite coffee drinks and simply enjoying having a great coffee machine making my much appreciated morning coffee.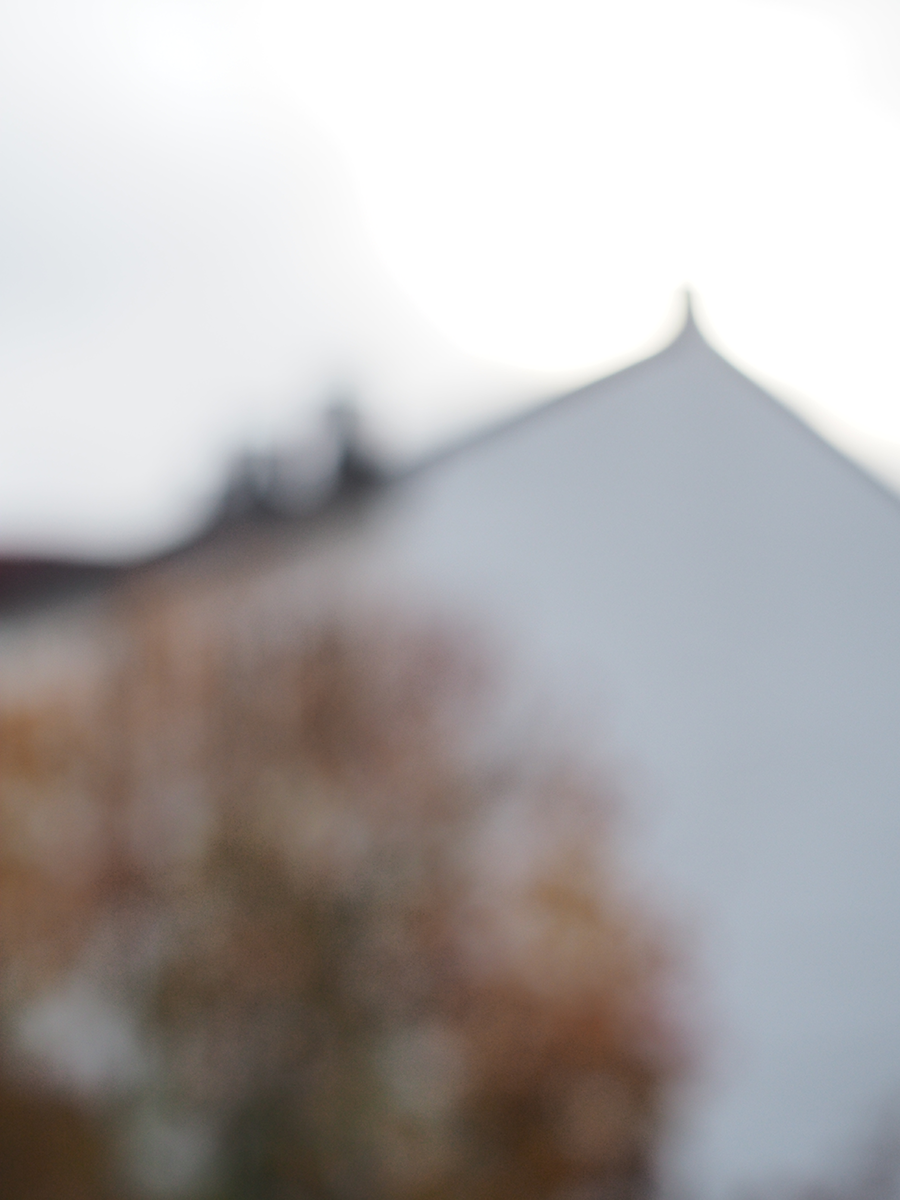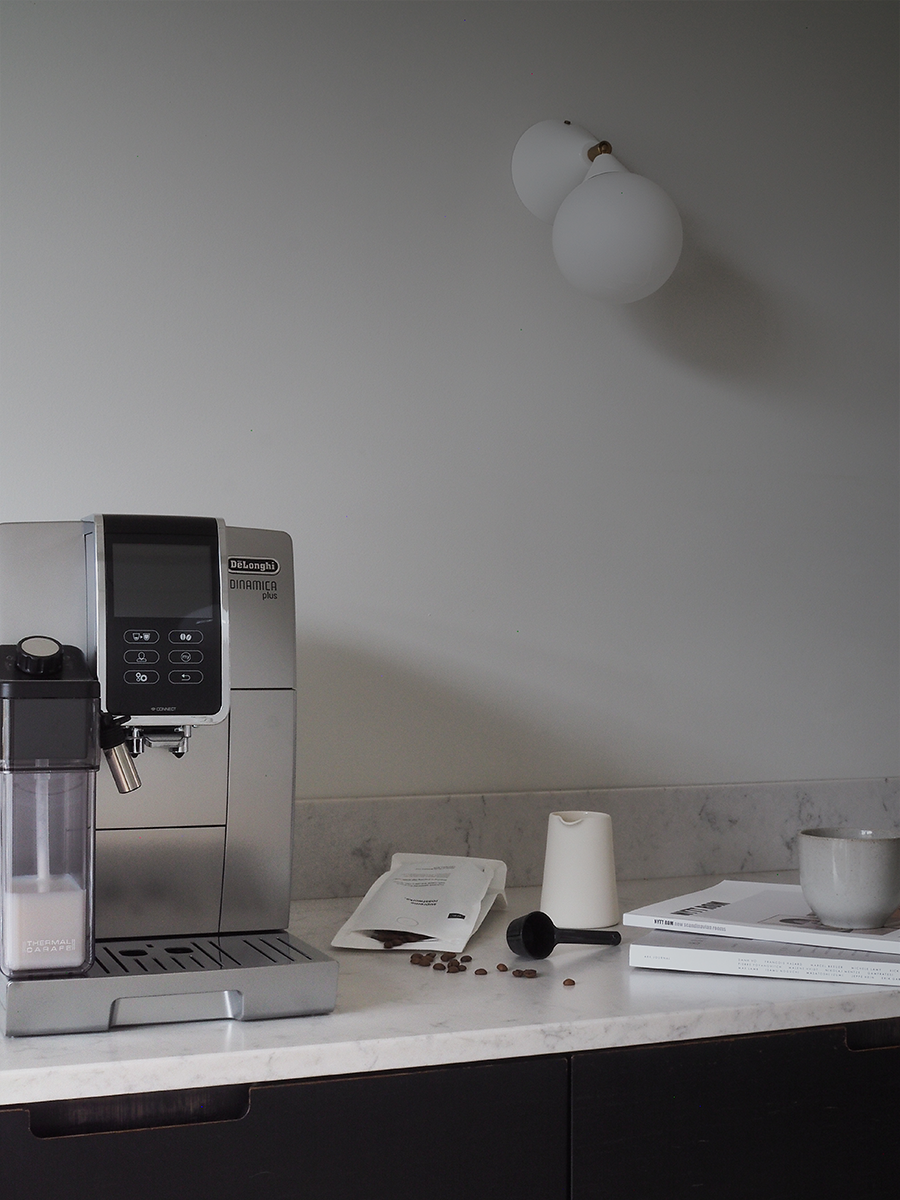 The new De´Longhi Dinamica Plus is created with the mission to ensure the best quality in cup result. Balanced espressos with a nut color crema. Long lasting taste, rich and roasted aroma and a rounded body. For me who usually choose milk in my coffee I love how creamy and dense the froth is and having a choice on the temperature. Also its great to be able to customize the preference of foam on the milk – and save the preferences for later. You can choose to grind your own beans in the machine or use pre-grounded coffee, and the choices on different coffee drinks are many. In addition to cappuccino, latte, flat white and more you can also make a carafe of coffee when having guests, brew hot water for your cup of tea or choose to warm milk only.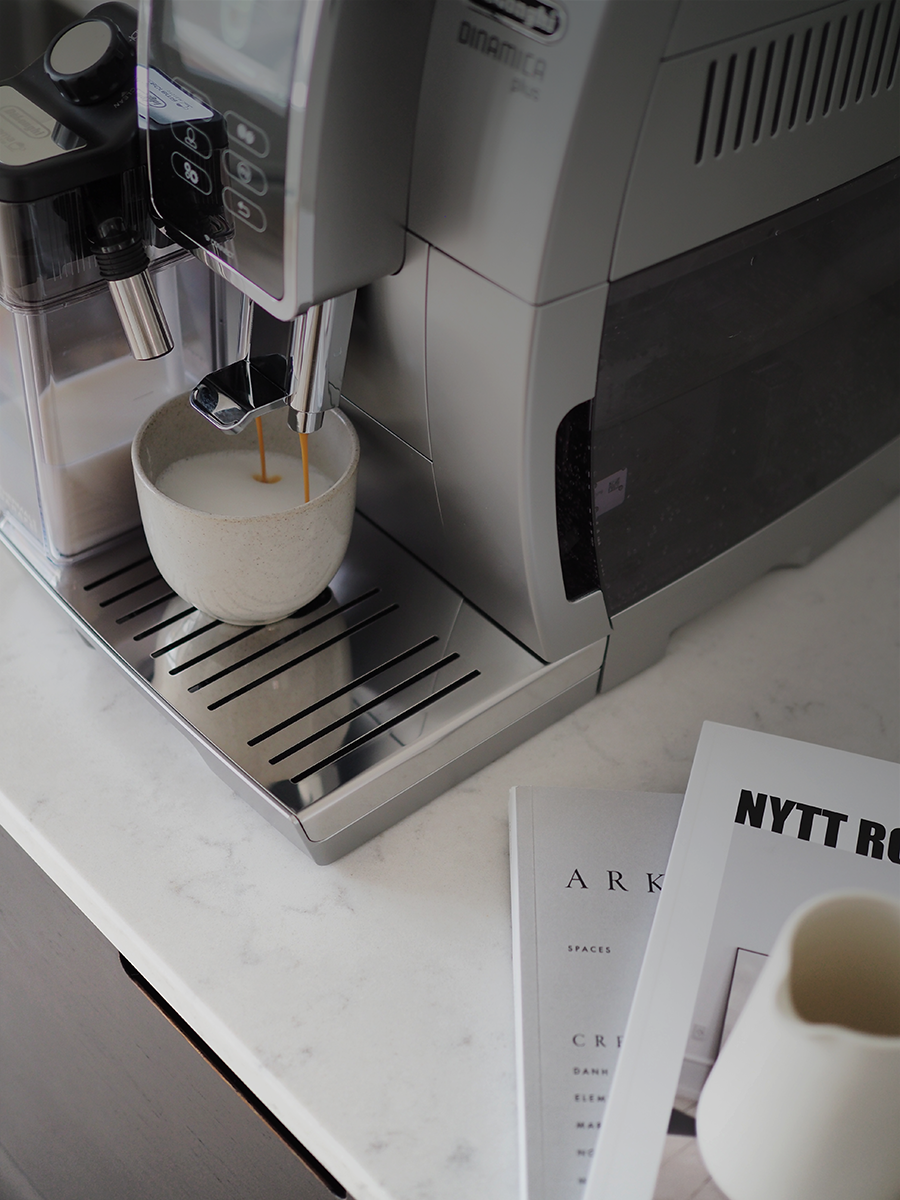 Theres also space for making two espressos at the same time, and the milk container is easy to detach and store in the fridge while not in use. Theres lots of great advantages and possibilities with the Dinamica Plus but to be honest I want things to be uncomplicated and easy. Great tasting coffee brewed just the way I prefer in the morning. Thanks to the intuitive interface on the touch display (smart one touch system), the coffee machine is programmed to register your most frequently selected beverages and automatically list them as the first in the selection panel. 
If you want to be a bit more technological than me, use the Coffee Link App where you can create your own profile and different beverages from scratch. The app connects via Bluetooth to the Dinamica Plus and with real-time communication, the app gives unlimited advice and suggests how to maintain the machine.
More info on the De´Longhi Dinamica Plus is to be found here.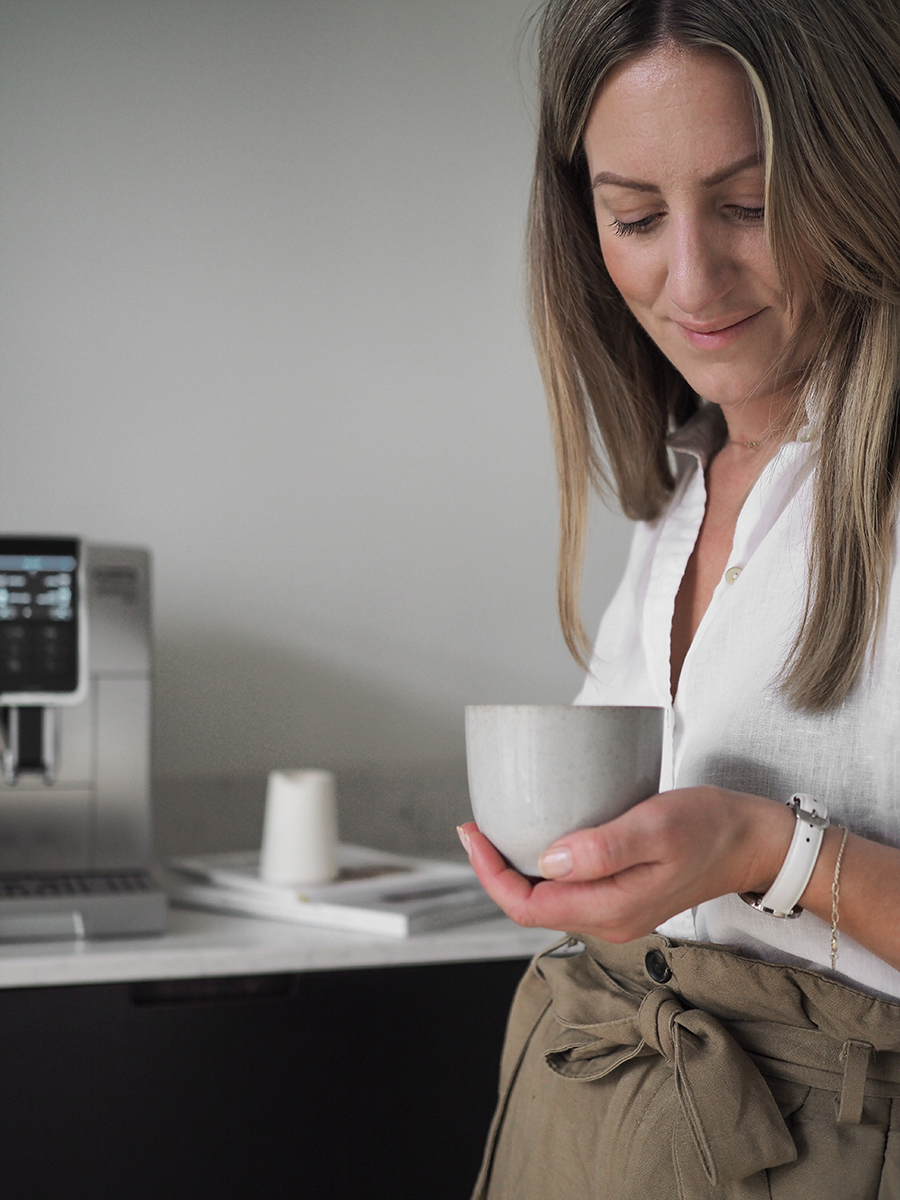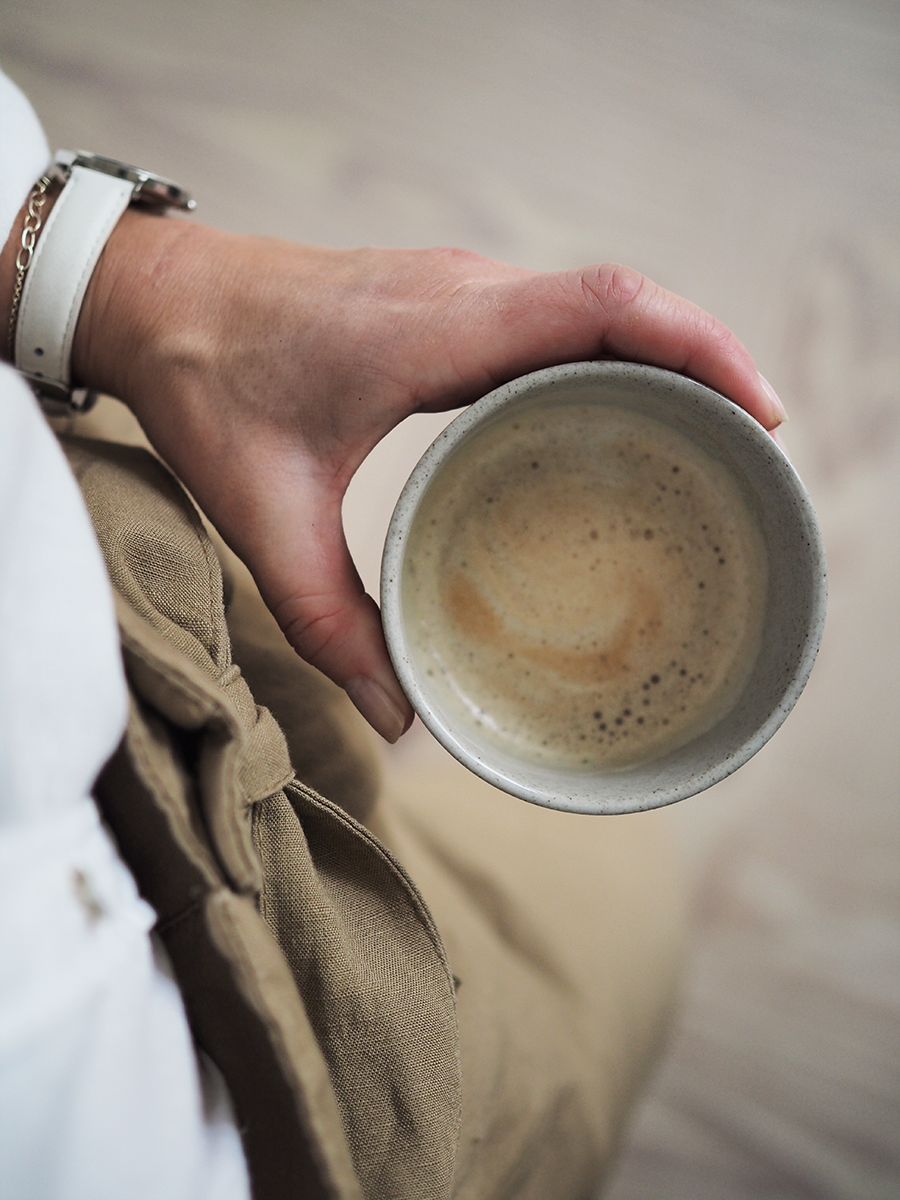 Elisabeth