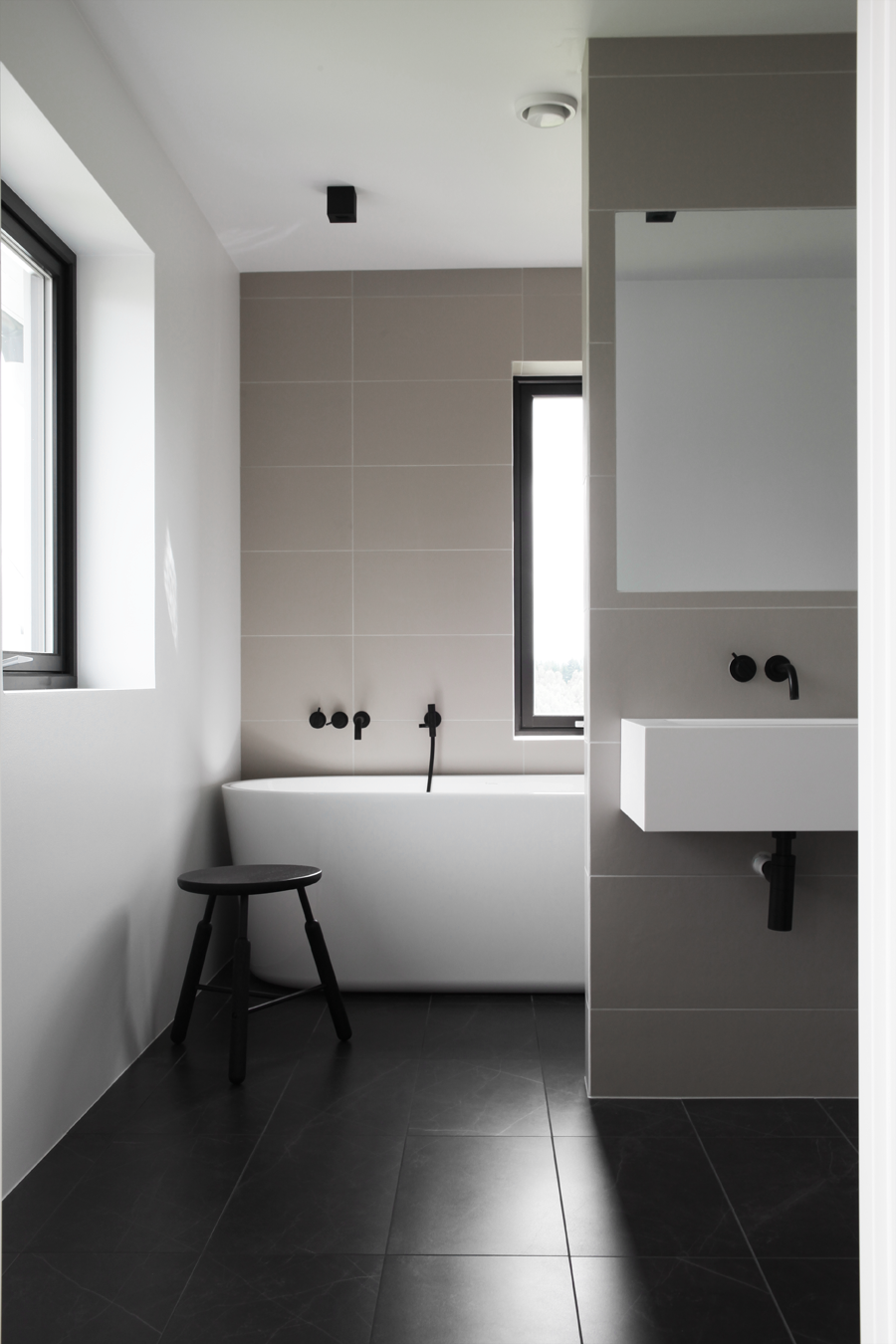 DREAM BATHROOM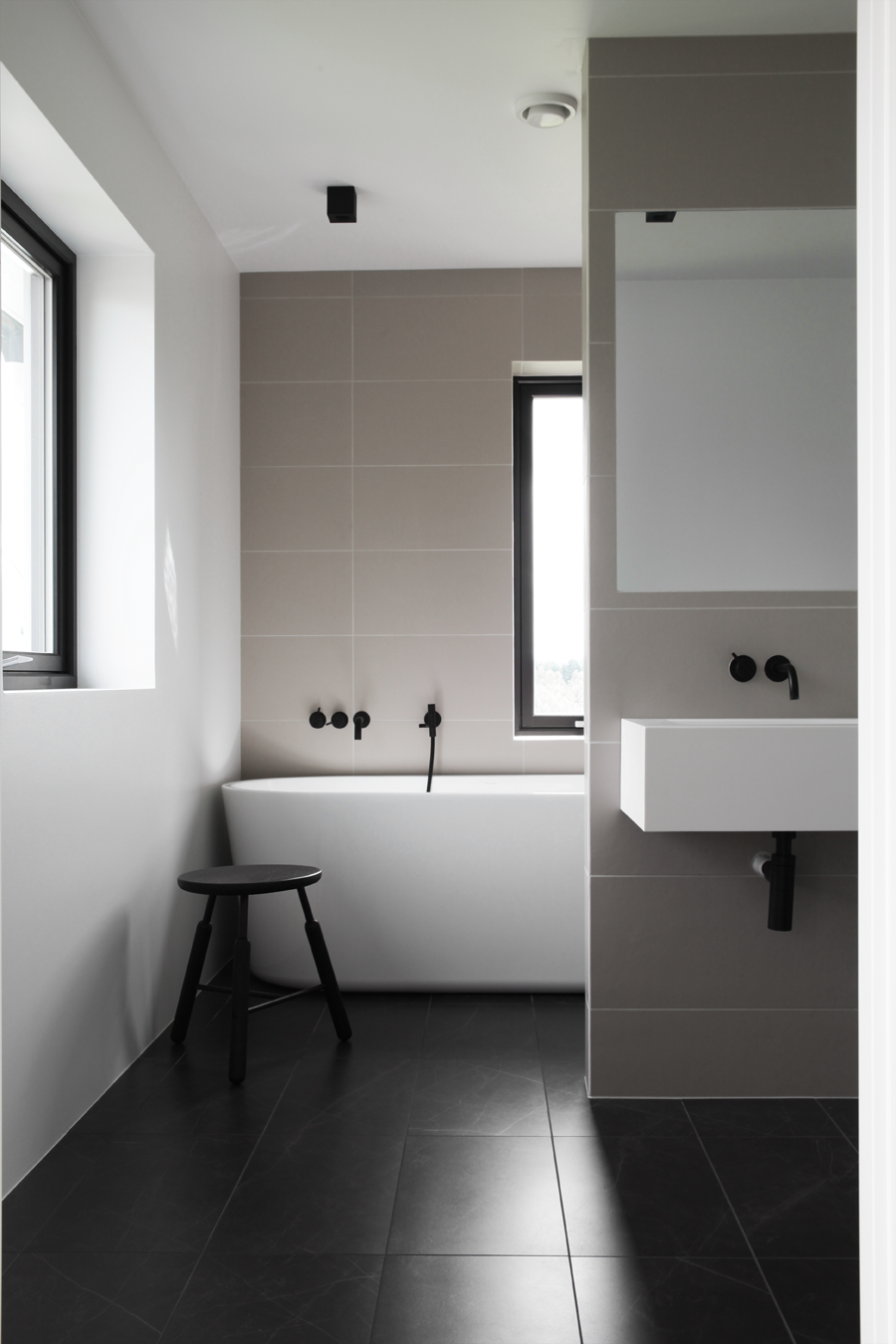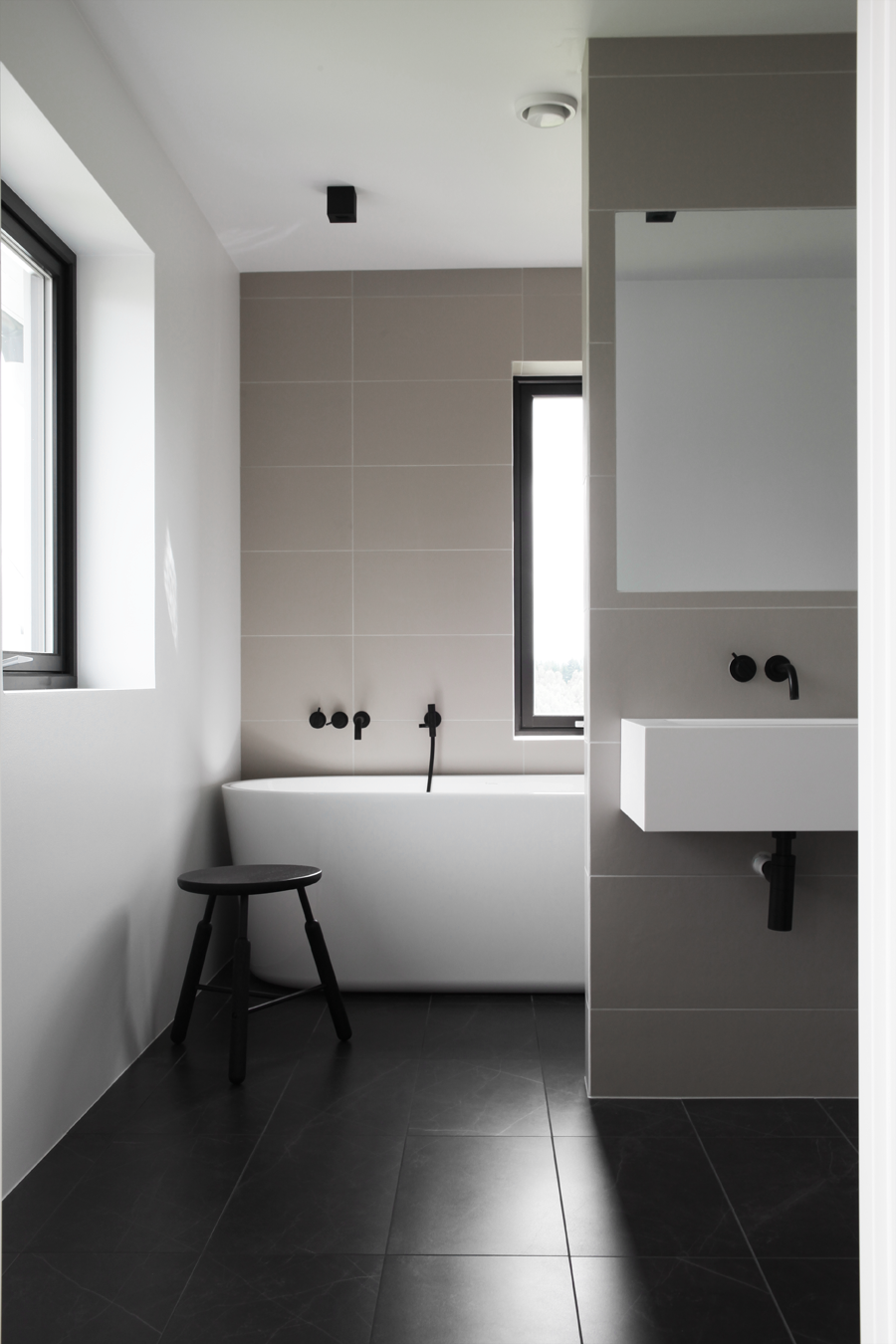 My sister and her familys moved in to their new house a week ago, and although I said goodbye with tears in my eyes after yet again being next door neighbours in Oslo the last seven months I really can´t blame them for moving from a small apartment to a new and very beautiful house they´ve got built for their family. When I visited yesterday I made sure to take some photos for the blog, I know a lot of you were curious about the bathroom after I posted some photos on my Instagram. They have really done great work with the design, and I have been lucky to be a part of the design process as well.
The bathroom is quite big so to avoid a huge (and empty) area in the middle it was separated with a wall in the middle. Behind the wall you´ll find both a bathtub and a double shower. In front a double basin and storage hidden in the wall. The materials and colors, a mix of black marble, tiles in warm grey, white painted walls toghether with the black faucets makes the bathroom look very modern and minimalistic but at the same time I don´t think they will get tired of this any time soon. So very much a dream bathroom.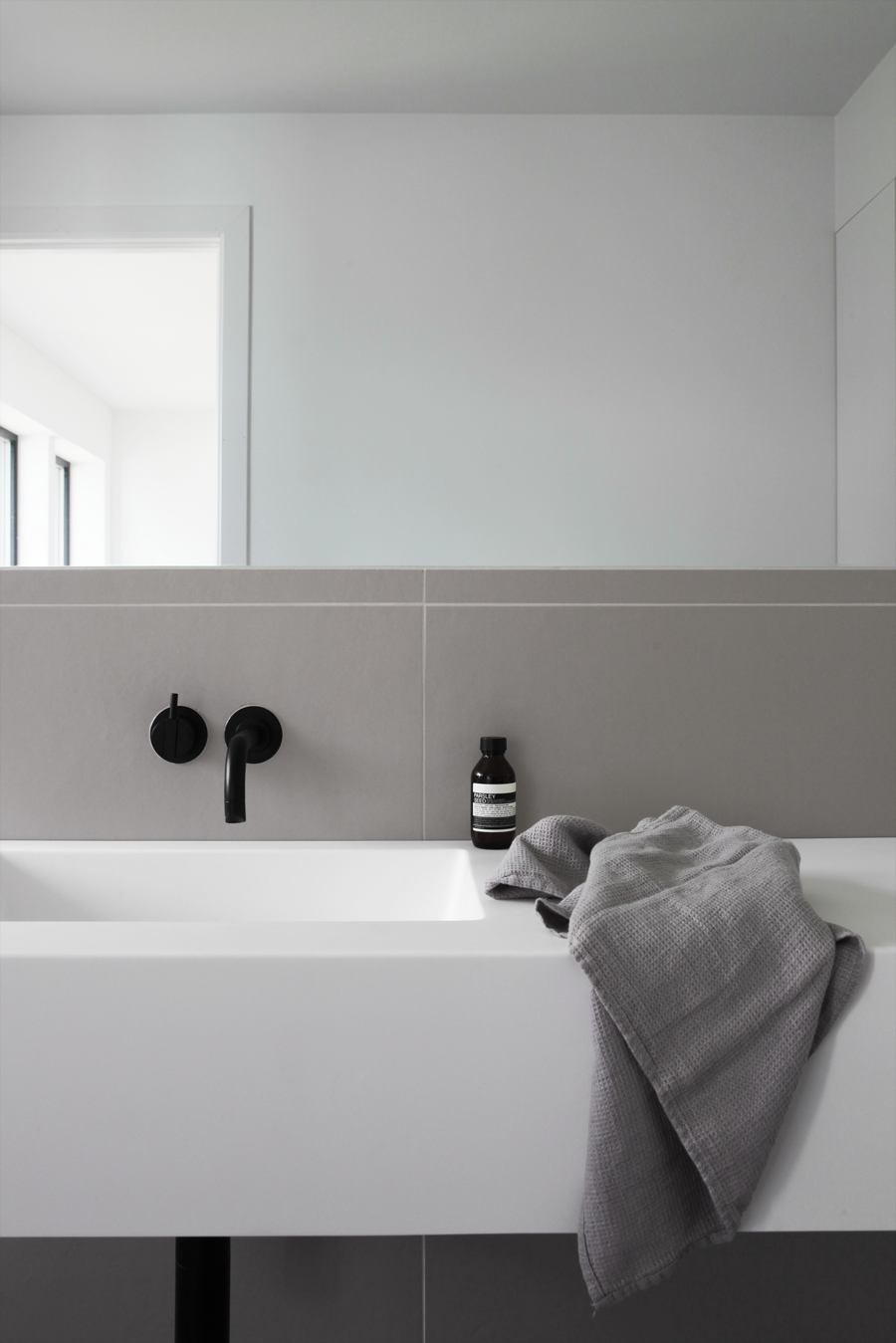 Product details
The sink is custom made from Kuma in a very resistible material called Rector, the black faucets is from Vola, lamps from Astro Light, bathtub from Westerberg, black marble looking floor tiles from Cæsar (Anima Graphite) and warm grey wall tiles from Mirage Re plain 10 nat). The white walls is painted in NCS S0500-N. Stool from &tradition and towel from Houz.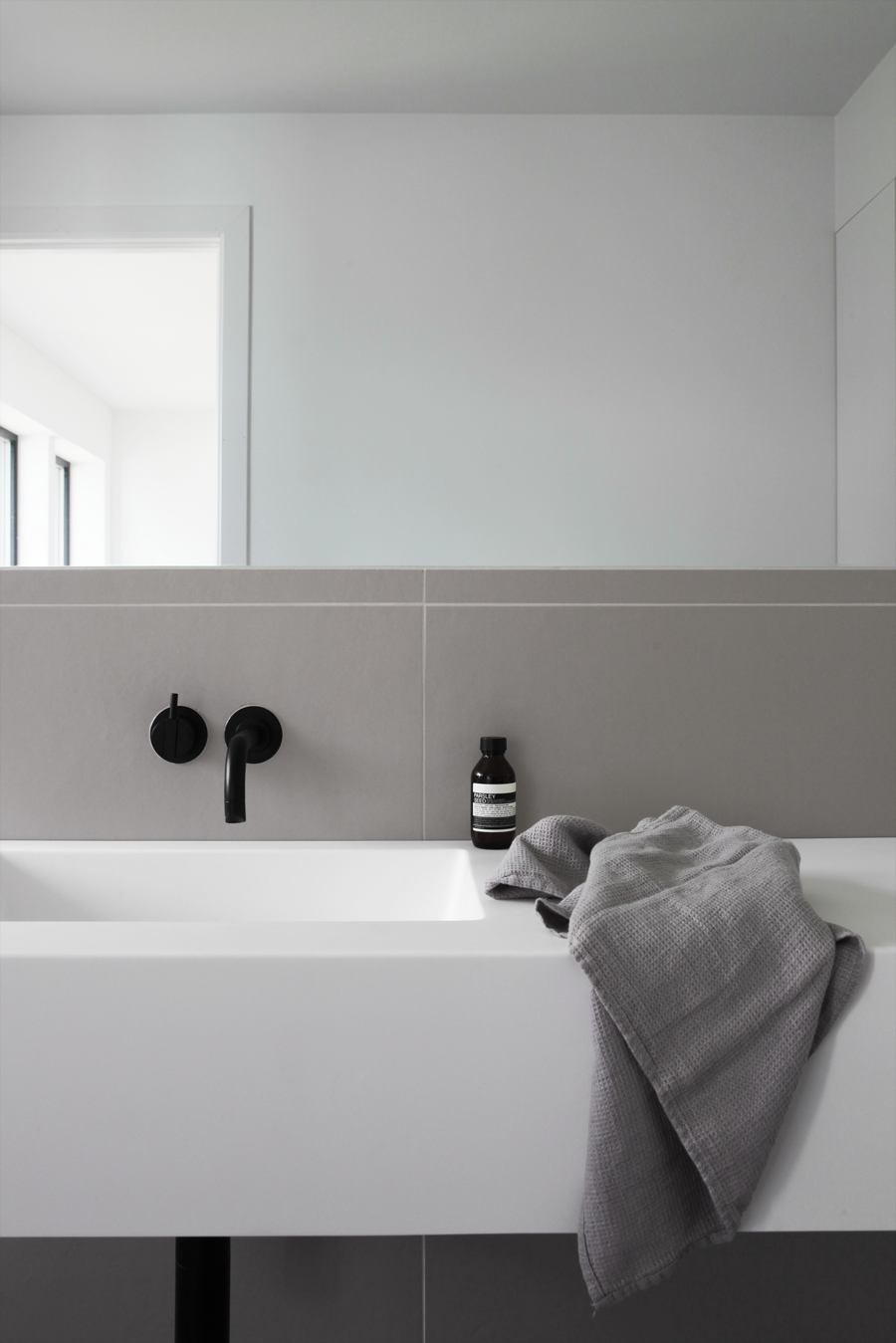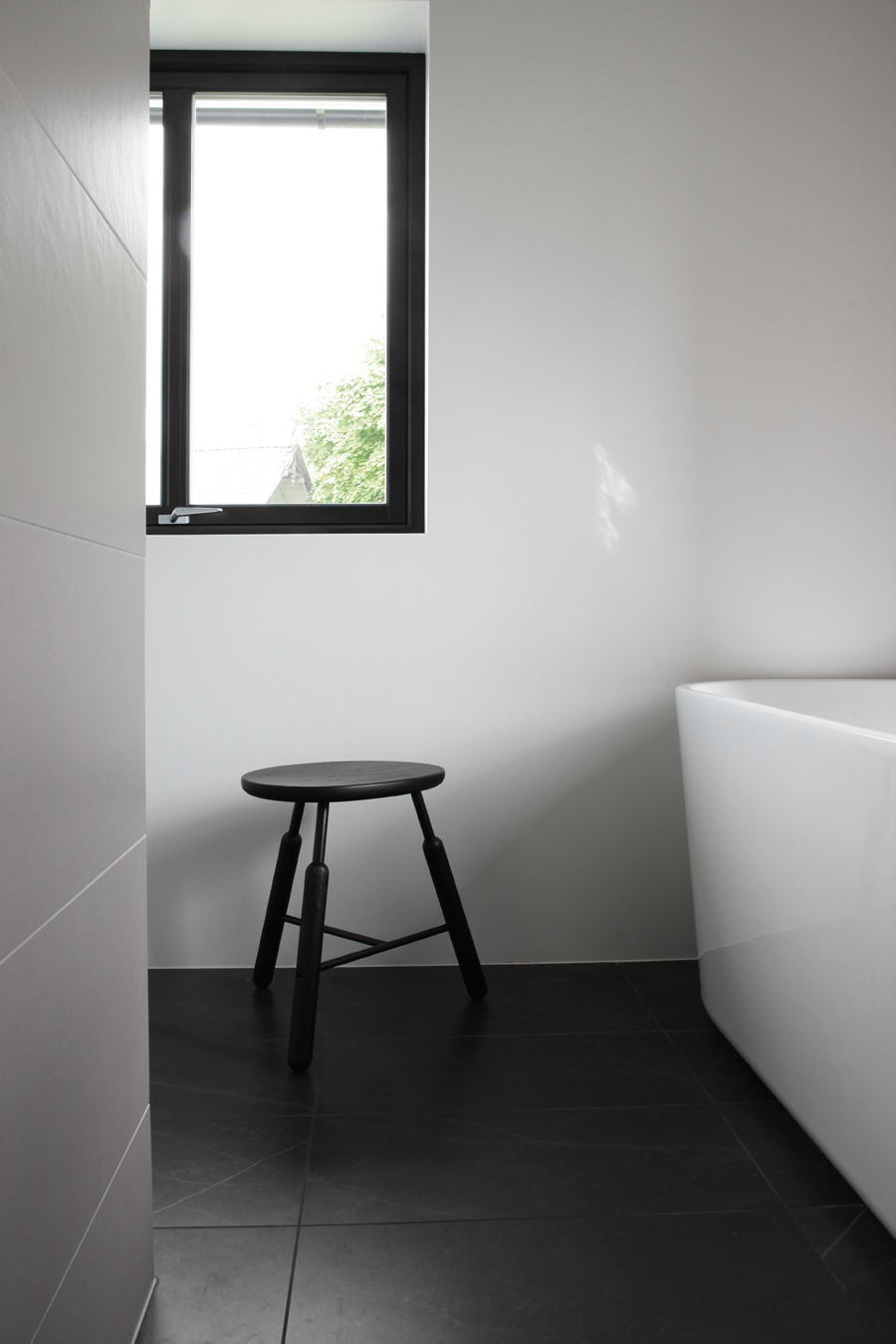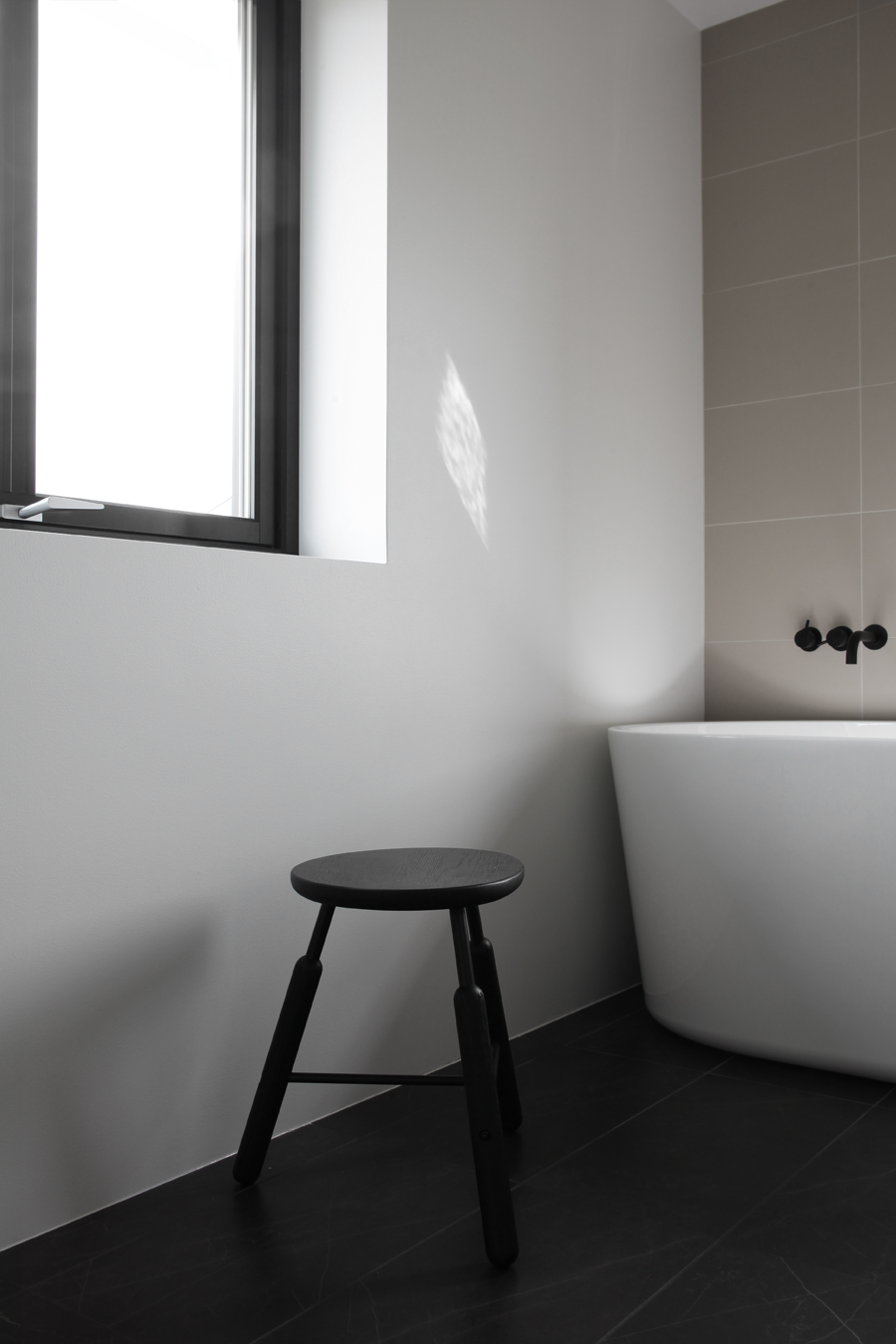 Elisabeth