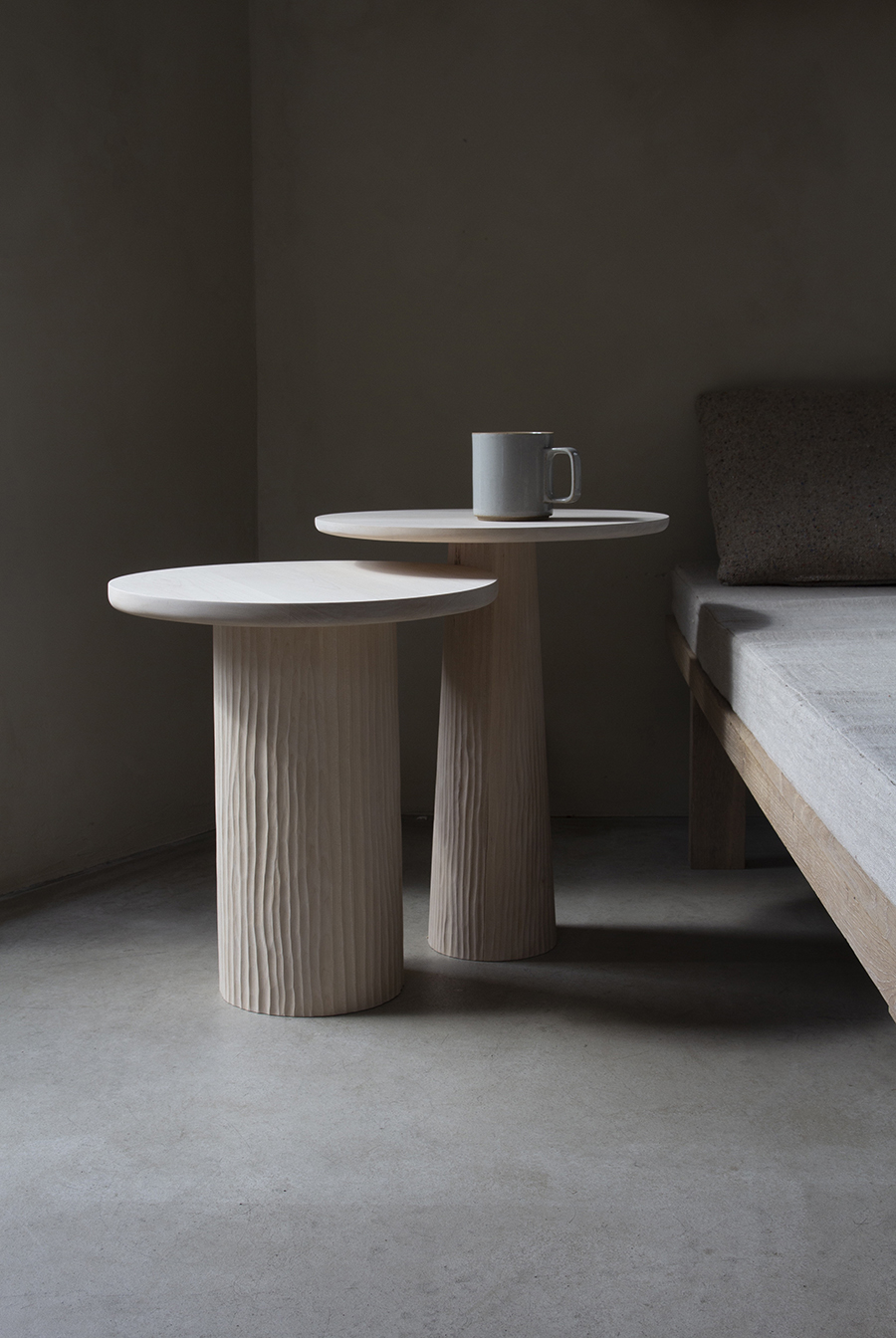 FRIDAY FINDS
I've wanted a Plinth table ever since they were launched but even more now that Menu presented a new type of marble. They've extended their collection of podiums and tables designed by Norm Architects with the new addition Calacatta Marble. The off-white marble has striking purple veining and each design component is carefully selected and crafted by hand in Portugal, joined seamlessly together to reveal the inherent beauty of natural material. Photo above from one of the suites at The Audo, the boutique residence, concept store, restaurant, café and the creative work- and event space where Menu has their new offices and showroom.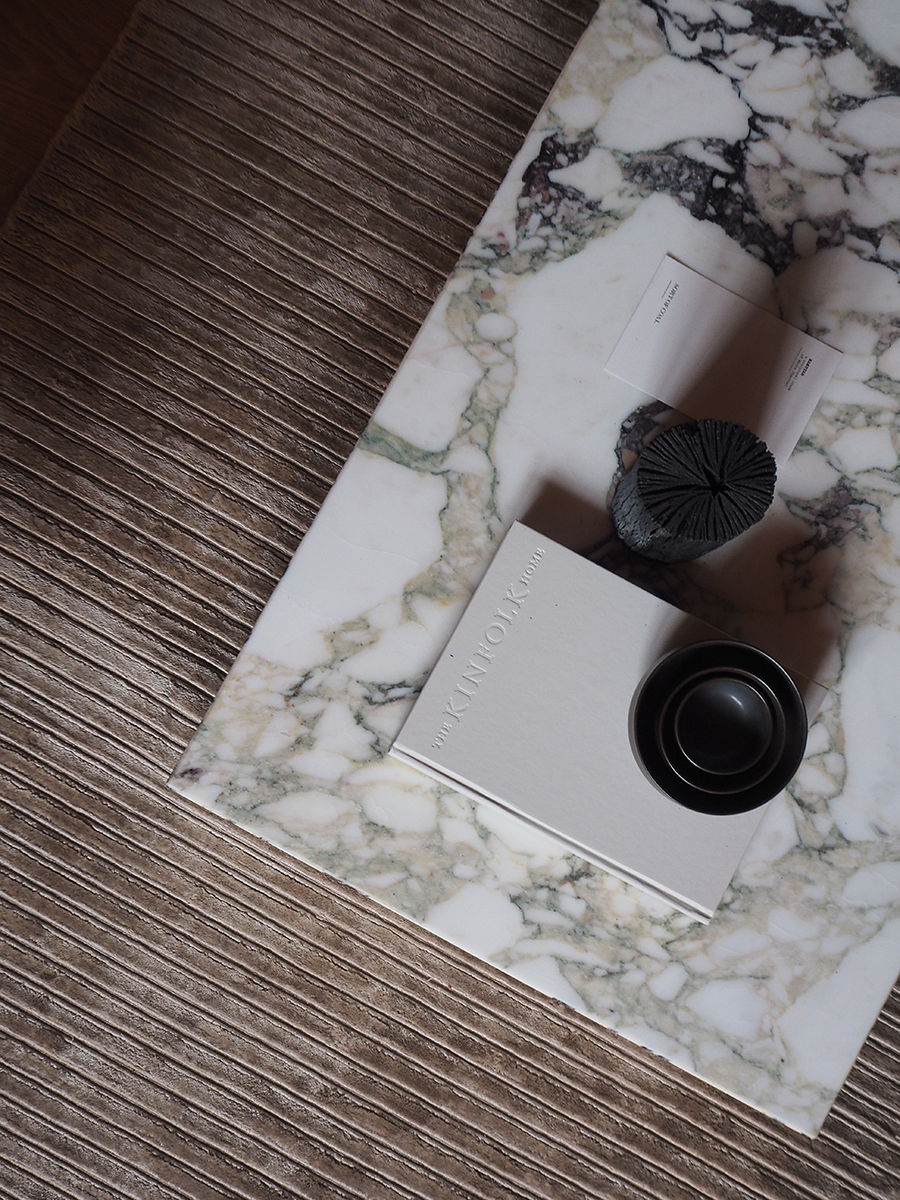 You won't find new designs from Overgaard & Dyrman every season but when something new is launched, its good. Very different from their existing series – the Wire collection, they´ve now launched a new chair called the Circle Chair. Its inspired by the beauty of circular geometry and combines premium materials, traditional craftmanship, and the brand's signature emphasis on ergonomics, elegance, and engineering. 
The design of the Circle Chair was guided by the graceful arcs and inviting curves of a circle and a quest for balance in composition. Also, the compass, used to draw the preliminary shapes, played a central role in how the final design turned out. Crafted with both new and traditional techniques, including CNC machinery and traditional wood joinery, the Circle Chair possesses a light and elegant expression.
Each Circle Chair is made in Denmark by skilled craftsmen and woman and each piece is uniquely numbered.
Another new design by the skilled Danish – Sten Floor Lamp by Norm Architects for Design Within Reach. The lamp is elegant and timeless and provides fully dimmable overhead lighting for living and dining areas without the need for hardwired ceiling installation. Elegant, minimal and truly beautiful.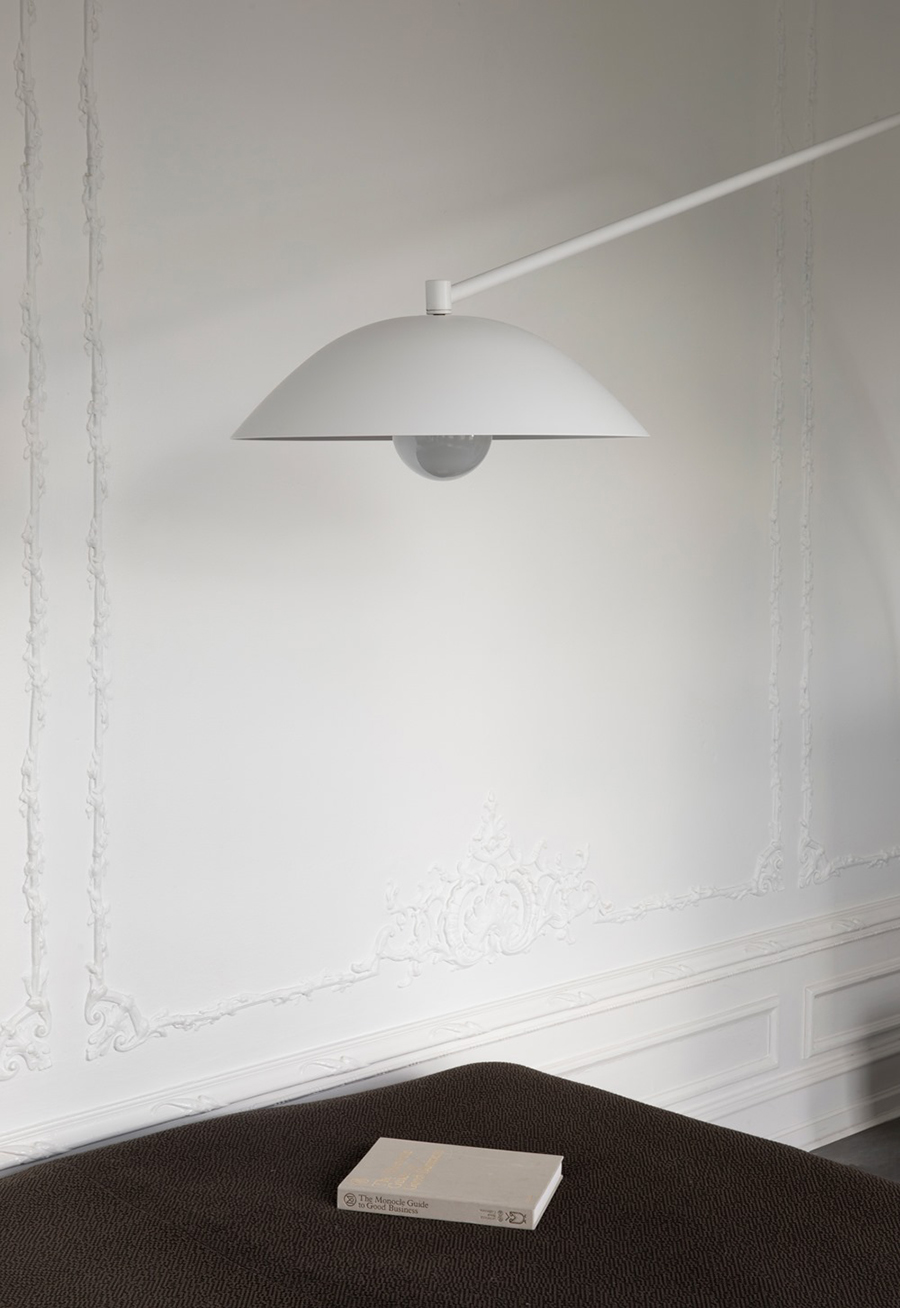 Other interesting news were to se at the Gradutation show by MA and BA students at Oslo Met this weekend. Young, talented designers I look very much forward to see more from beginning with MA graduate, Poppy Lawman whom I know for her passion for details and way of exploring slow design.
Poppy´s  piece, Oooli no.1 is a functional sitting sculpture whose form and tactual experience intend to intrigue and beckon one into its sitting embrace. Its welcoming one to discover for oneself it's forms and tactile nature as it brings you to a physical awareness of the moment with it's mutual touch. The sitting sculpture Oooli no.1 is created by hand using 13,532 strips creating 2,255 bunches and using approximately 7,832 stitches. The object dance the line of aesthetic and function merging a handcrafted quality and the visual experience of art with the utilitarian experience of design.
The materials used are made from renewable sources and chosen for their ability to mature and embrace time gracefully. Each pieces' form has been forged by hand, hammer, and flame to create visually continuous forms intended to draw one in. The steel structure is finished in beeswax to protect it from future corrosion. The goat hide is supple and soft using a natural tanning process of bark and roots, sourced from a family tannery in southern Germany and prior to that the surrounding farms. The tactile surface endeavours to use the entirety of the hide and not just the large central forms commonly used when working with leather. Strip by strip each piece is carefully cut and sewn entirely by hand. 
MA Graduate Anna Maria Øfstedal Eng showed her objects inspired from the vivid Norwegian seasons and the lush nature. Siatå (above, right) is a sculptural side table made of spalted birch created through exploration of the polypore´s pore layer. An object that reflects a pore system clearly layered, shaping small geometric circles in a column-like format.  
Below, blue clay bowls called Attåt, also created through the exploration of the polypore´s layering, composition and shape formation, where tactile and haptic qualities are gathered. The objects reflects how a polypore can stand alone but also be found with others, in a family. 
Last from the Graduation show, MA student Vilde Haglund presented her series Objectum. Her final products is designed based on the process and knowledge gained from  making a series of 60 wooden objects that was created in 60 days. With an aim to communicate the value of combining an artists eye, a crafters hand and a designers mind, the result is the tables Pedestal (above) and the trays Remissus (below).
Pedestal consists of geometric parts made by machine with a hand carved texture added on the surface. It gives the table a tactile experience, enhancing the material agency and the value of craft. Remissus is inspired by water drops and their unpredictability in contour. With its odd shapes they represent the process with sensitivity to function and material, leaving traces from the hand through unevenness and inconsistent silhouette. 
If in Oslo, the Graduate Show Product Design at OsloMet can be seen at Pilestredet 52 Tuesday June 11 & Wednesday June 12: 07.30-23.00. Recommended! 
Elisabeth