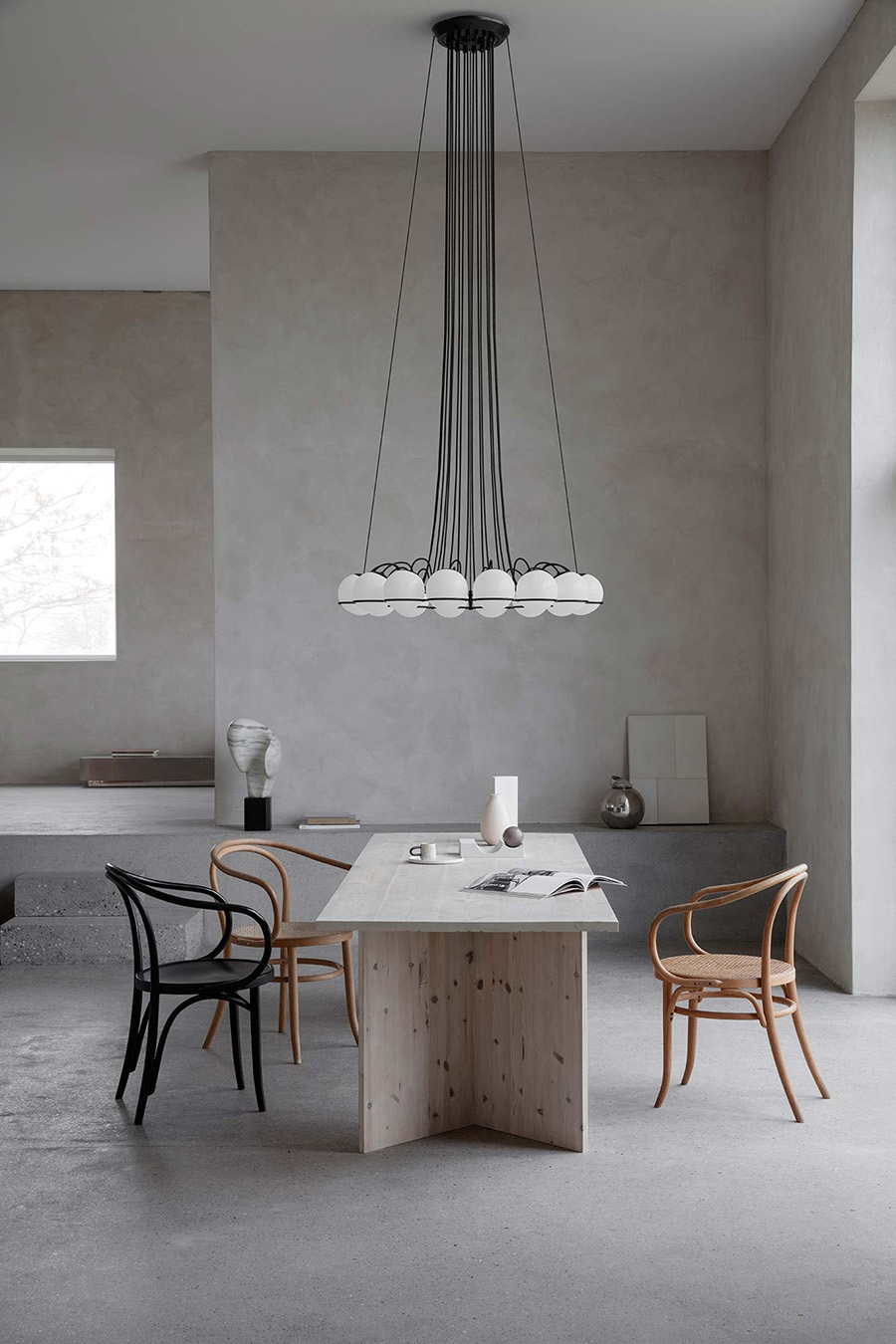 FRIDAY FINDS
Friday finds a day late – yesterday we celebrated the Norwegian Constitution day and today feels more like Sunday than Saturday. Good for catching up on news and go through this weeks finds.
Astep creates the most beautiful lighting and Le Sfere chandelier 2109 by Gino Sarfatti (above and below) is one of their latest designs launched. First presented in 1959 and later expanded to a whole collection. 
Finally for all of you who dont live nearby, my dear friends at Kollekted by recently launched their new webshop. Congratulations, it looks great!  
Danish Aiayu showed their fall news in their Oslo flagship store this week. Both fashion and home collection looking amazing – and as always from Aiayu, timeless. Aiayu combines sustainable production and aesthetics in the best way possible. 
New from Swedish Byredo. Sundazed (adjective) To be seduzed by the sun in a state of summer bliss. To bask in the freedom of solar worship, a place where time stands still. The name on its own makes me crave for this perfume. Please come summer! 
Elisabeth