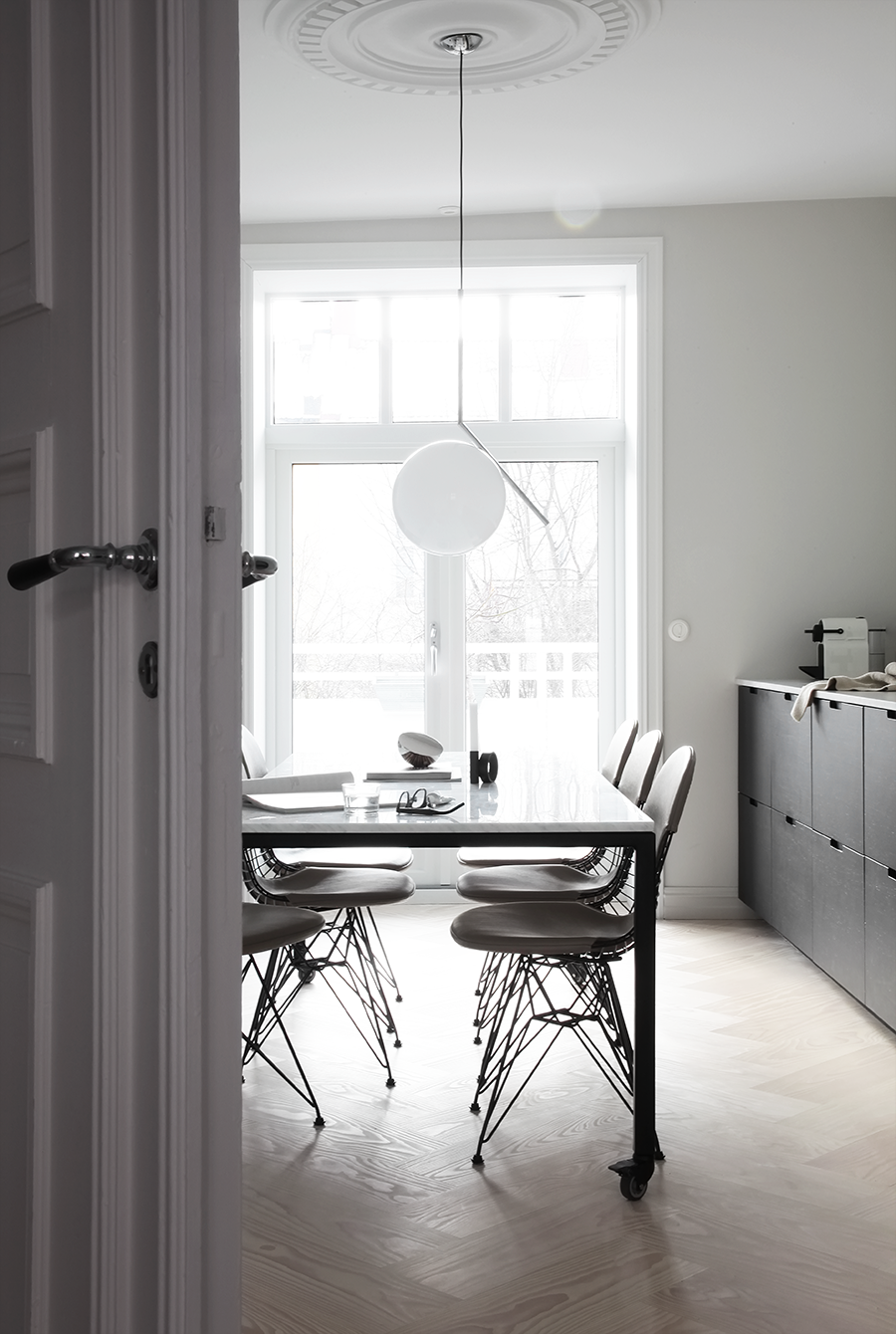 HIGH FASHION WIRE CHAIRS IN THE KITCHEN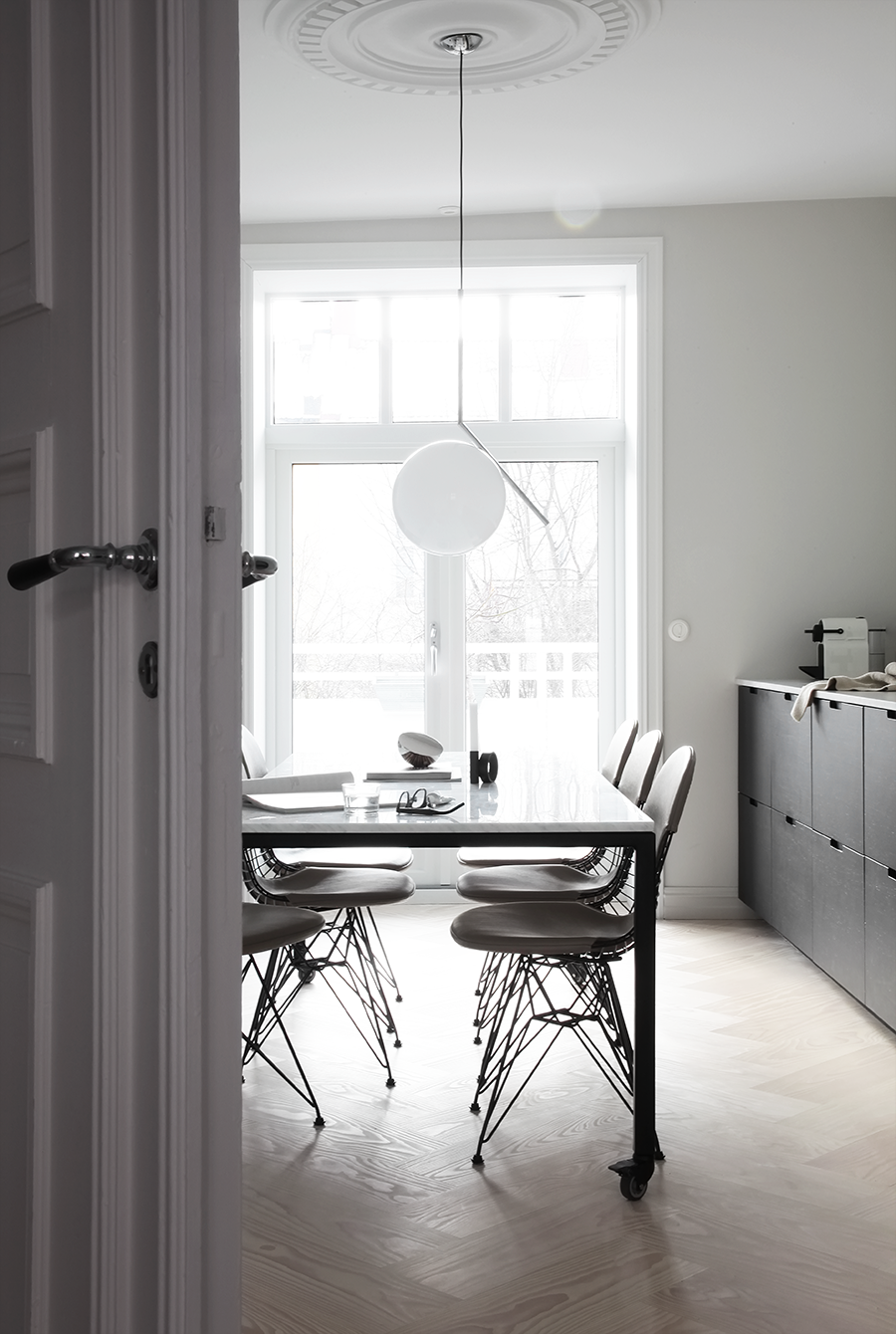 Ad/In collaboration with Vitra Norway
I have been wanting to do a chair upgrade for a long time now, and you might think why is she sticking to the same design as she already had? Basically because I love the design and cannot think of any chairs as comfortable to sit in as the Eames chairs. And the upgrade is a huge one. From the plastic side chairs I've been having for some years to the leather upholstered wire chairs. Do you remember the moodboard I showed you for the kitchen when I started planning it back in September? It looked like this, and I knew the wire chairs would be a perfect fit for this apartment. The moodboards by the way? The best tool to visualize your ideas, thoughts and wishes either you are planning a small or a bigger upgrade of your home. You can see by mine that the finished result doesn't look exactly like the moodboard, but thats not the point either. Its a tool for you to stick to a mood, an expression, certain materials and colors. And for me its a helpful one, both working with clients or with my own projects.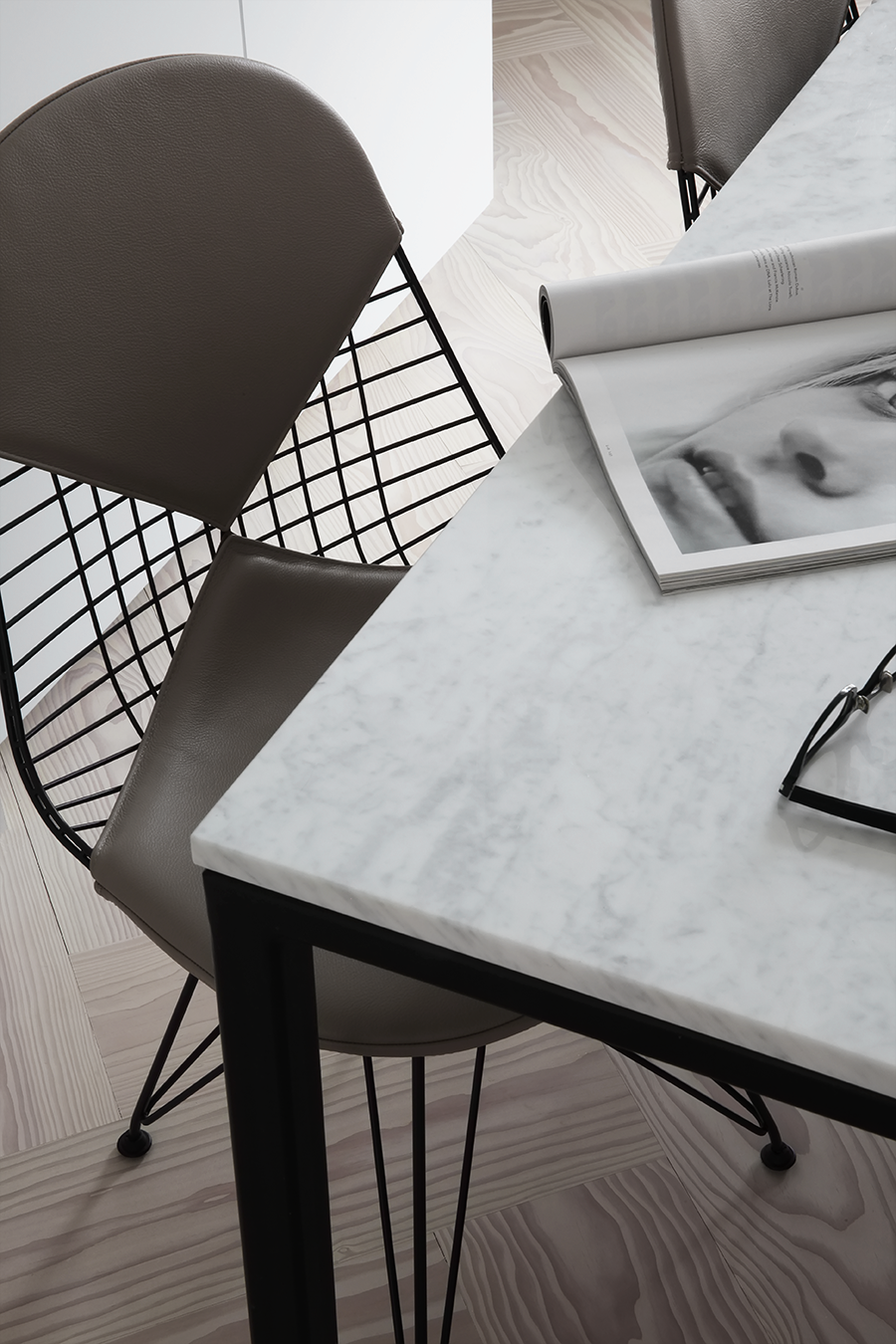 The Wire Chair DKR was designed in 1951 by Charles and Ray Eames. The seat shell has the same shape as the Plastic Side Chair (my previous chairs) and is mounted on the same Eiffel Tower base. The two-piece seat and back cushion (also known as bikini pad due to its shape) in leather makes the chair so comfortable that no one is leaving my kitchen table now. And waiting for the kids to grow older before I did the upgrade was not really necessary, the leather is as easy to wipe clean as anything else. The combination of the transparent lightness and the technological sophistication this chair has makes me feel I have a bit of high fashion in the kitchen.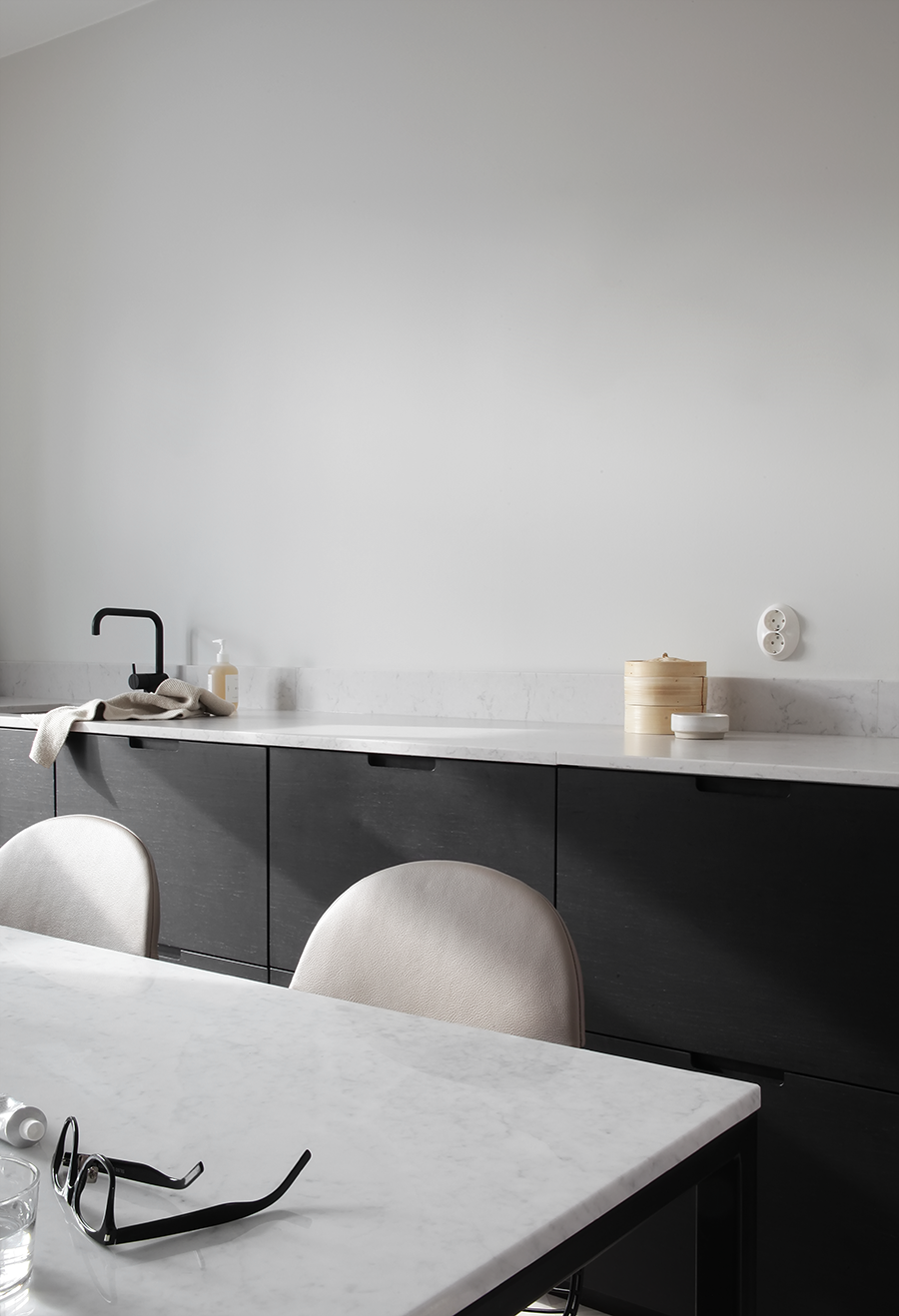 The sand colored leather makes the room feel a bit softer, more feminine. More me. And its a fact that adding textiles in any way to a room is good for the acoustics that can be a bit of a hassle in apartments like this with its high ceilings and brick walls.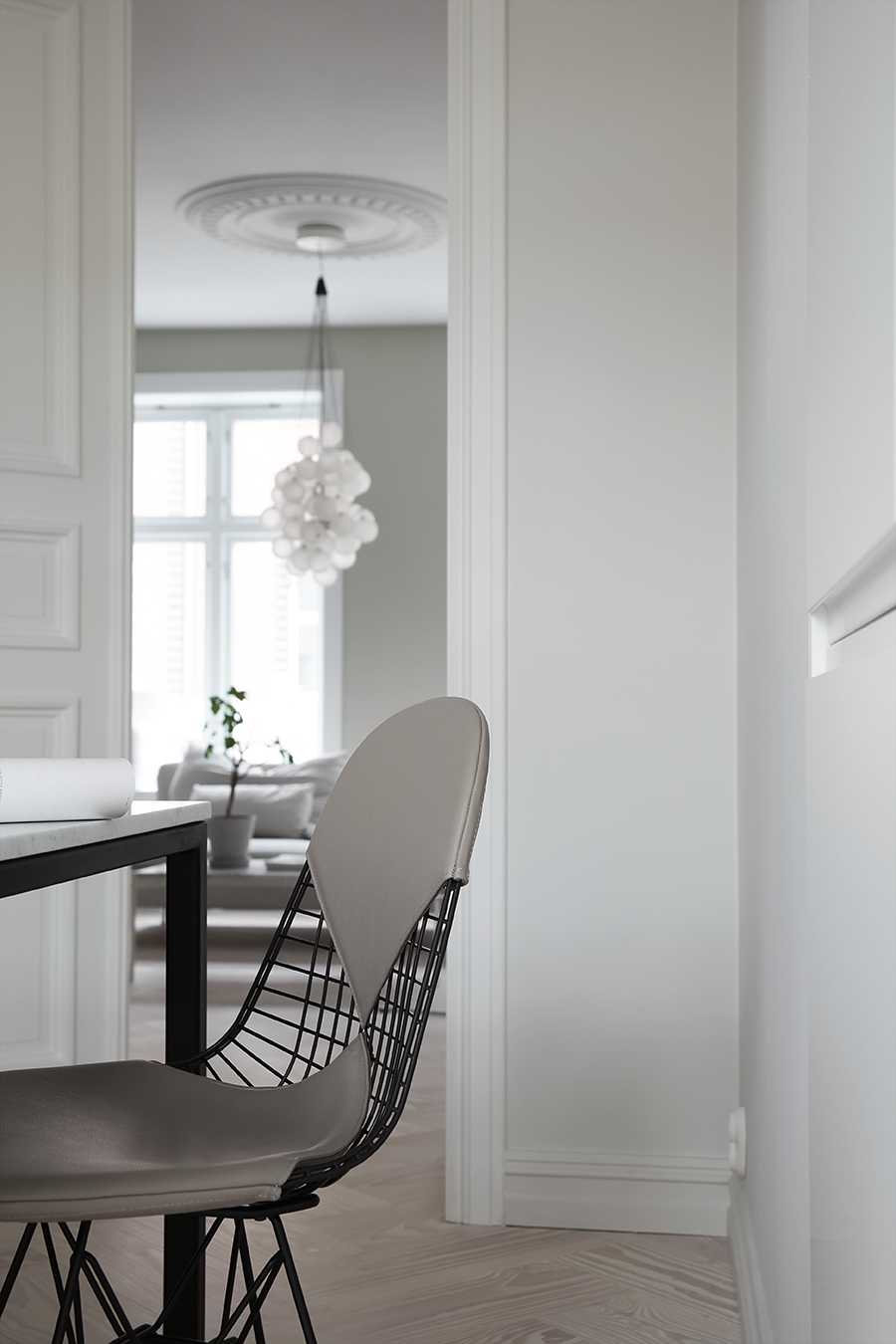 For more design and news from Vitra follow Vitra Brand Store Akersgata here in Oslo. Earlier this week they moved into new premises and I cannot wait to have a look during the weekend. It looks amazing from what they have shared on Instagram.
Elisabeth