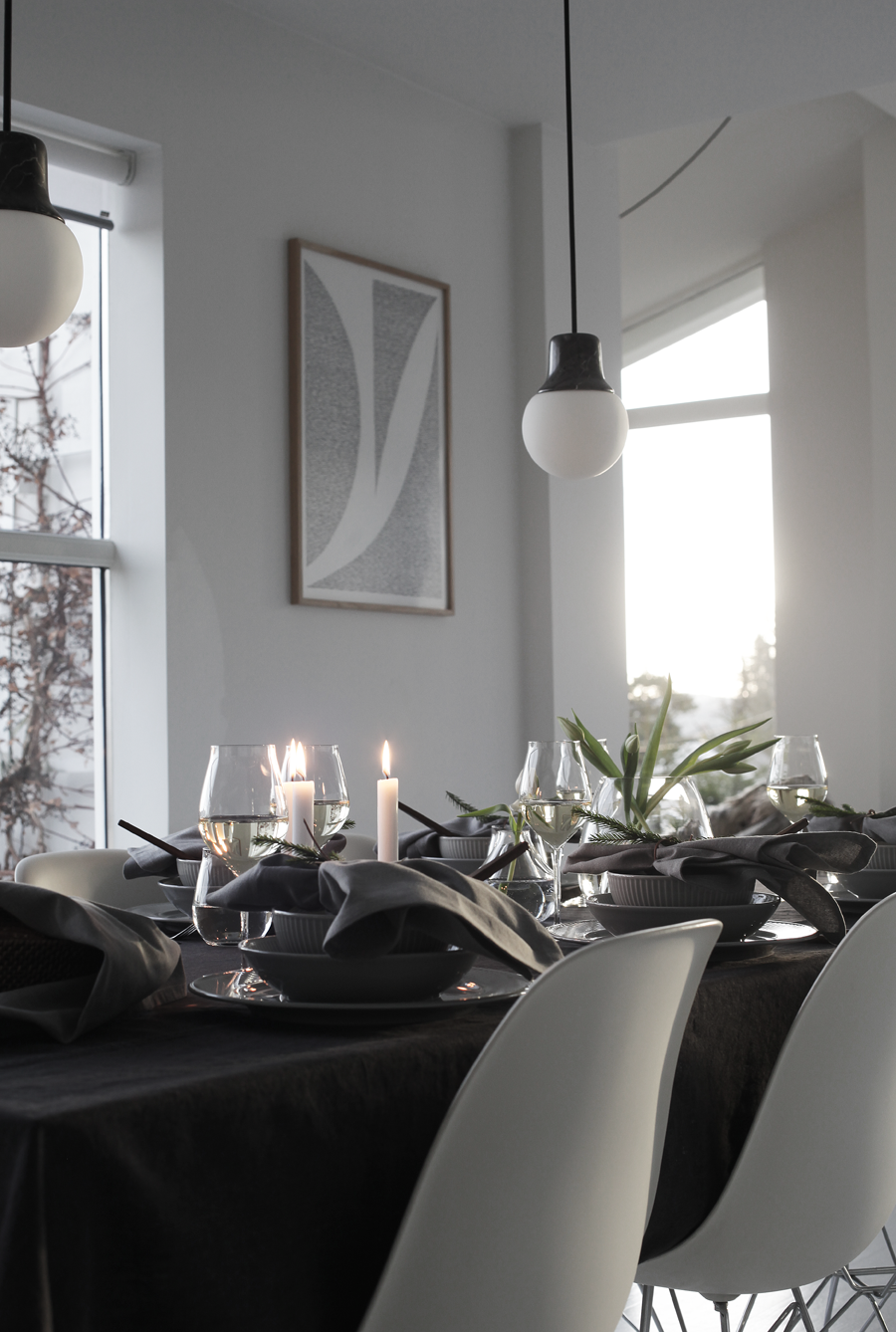 JULENS BORDDEKKING MED NYE PILLIVUYT GRÅ PLISSÉ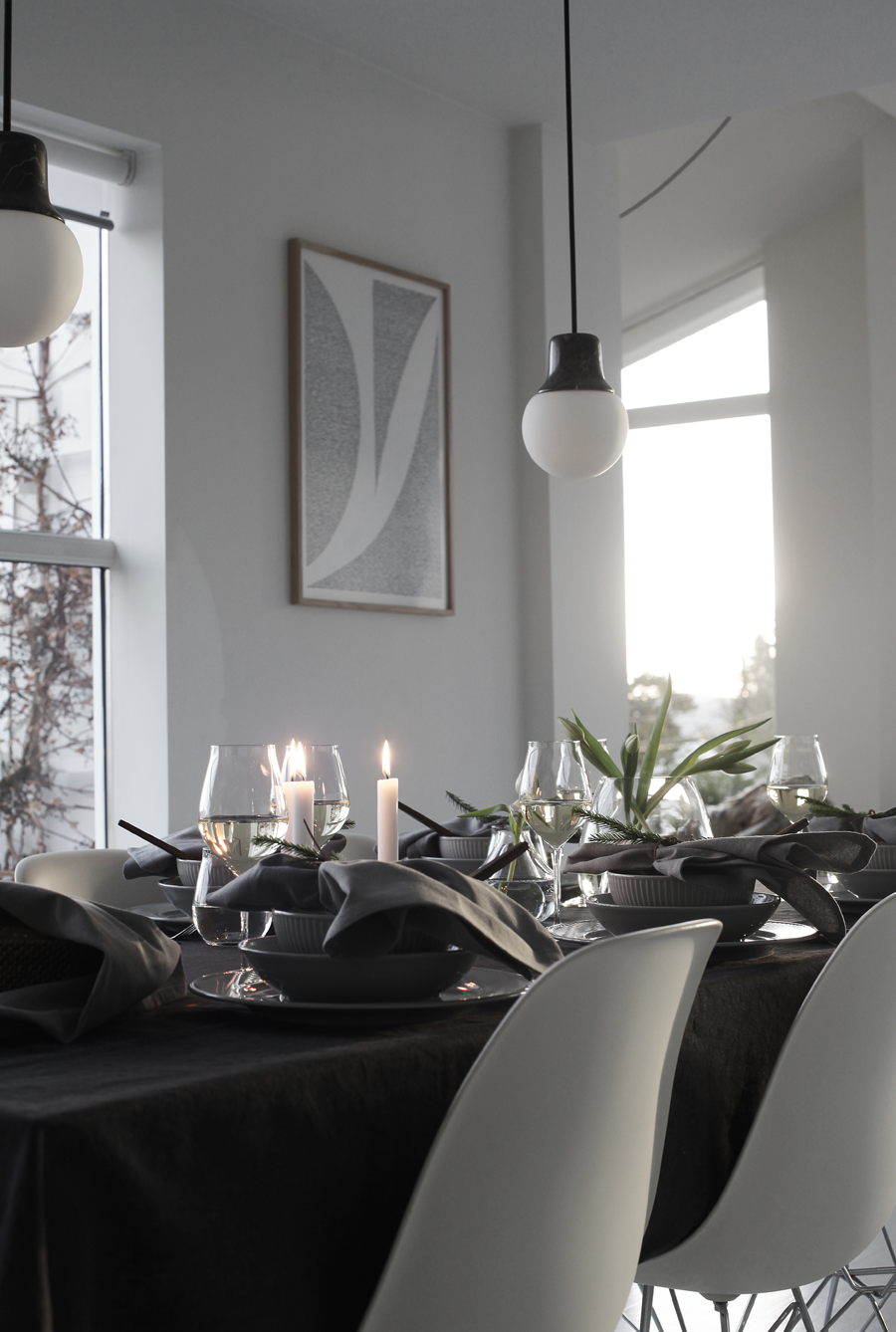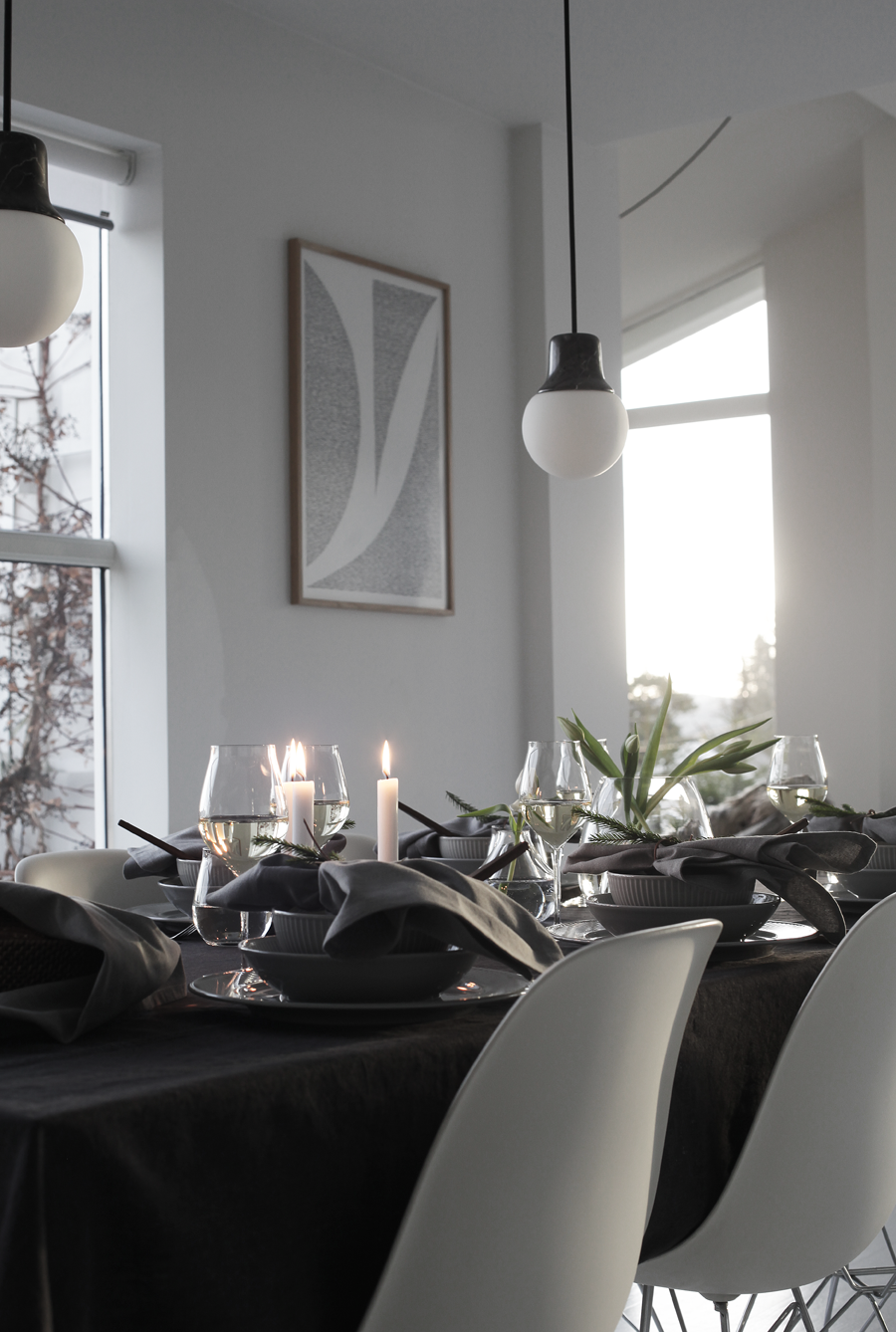 Annonse
Tidligere i høst var jeg så heldig å få lov til å presentere det nyeste serviset fra Pillivuyt, Grå Plissé under designdagene på House of Oslo. Nå er det på tide å presentere det for dere og sammen med noen inspirasjonstips til julens borddekkinger.
Pillivuyt kommer fra Frankrike og porselensfabrikken ble grunnlagt så langt tilbake som i 1818 av to sveitsiske brødre. Pillivuyt har med andre ord lange håndverkstradisjoner og navnet står for god kvalitet og skikkelig håndverk. Den dag i dag ligger fortsatt fabrikken i Sancerre, samme sted som den ble grunnlagt for snart 200 år siden. De har riktignok utvidet både i lokaler og ansatte mange ganger siden den gang, men all produksjon foregår fortsatt i Frankrike der Pillivuyt lager sin helt egne porselensmasse.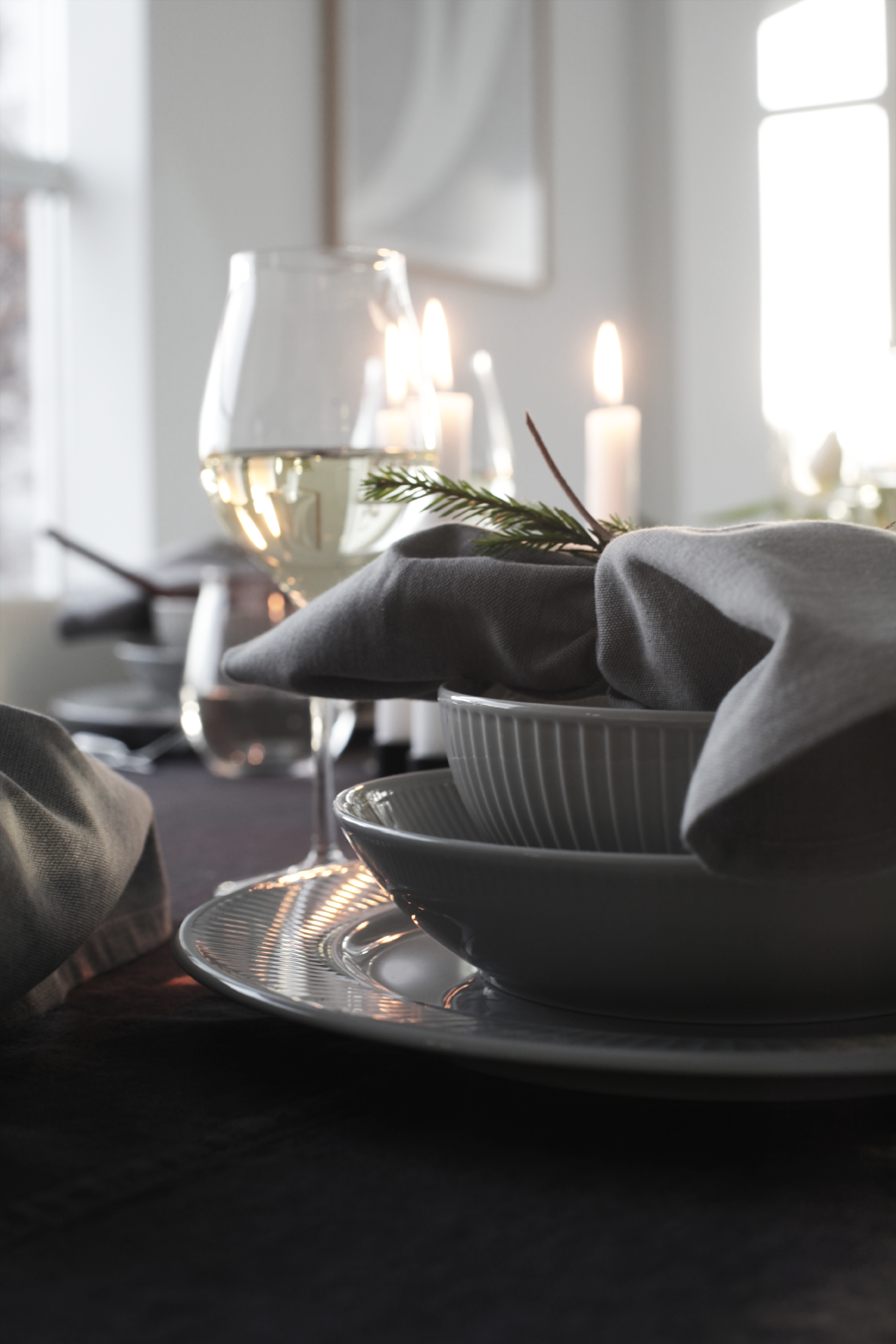 Grå Plissé er som alt annet fra Pillivuyt et vakkert kvalitetsservise. Like fint til hverdags som til fest, og den nye gråfargen gjør seg godt til den nordiske innredningsstilen. Jeg har kombinert serviset med en mørk grå linduk, servietter med en enkel skinnsnor rundt (høstens favoritt!) og en kvist granbar som dekorasjon. På bordet står crispe hvite tulipaner og tente lys, det hører med på festbordet. Den enkle detaljen med granbar gjør at bordet blir jul, denne kan du jo bytte ut den med det som måtte passe og vips settes stemningen til hvilken som helst anledning og sesong.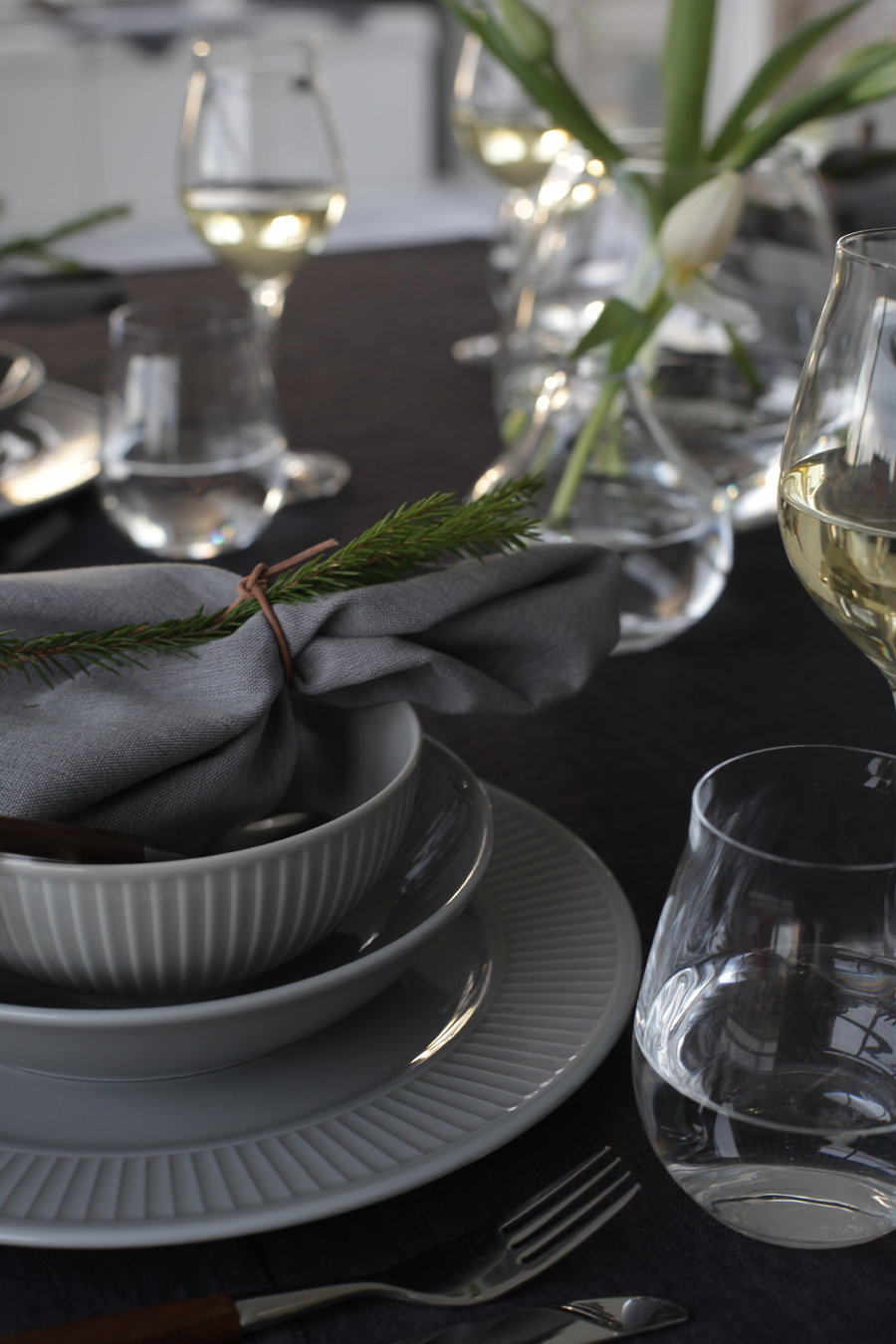 Et servise fra Pillivuyt går gjerne i arv i generasjoner og de har til og med livsstidsgaranti på produktene sine. Det vil si at om noe skulle gå i stykker vil du få byttet det til et nytt produkt så lenge det er brukt på alminnelig måte og bruksanvisning er fulgt. I Frankrike har Pillivuyt sterke bånd til den profesjonelle gastronomiske bransjen og det er ikke uten grunn at serviser derfra blir brukt på restauranter verden over. Kvalitet, tidløs og vakker design og et bredt sortiment som dekker de fleste behov.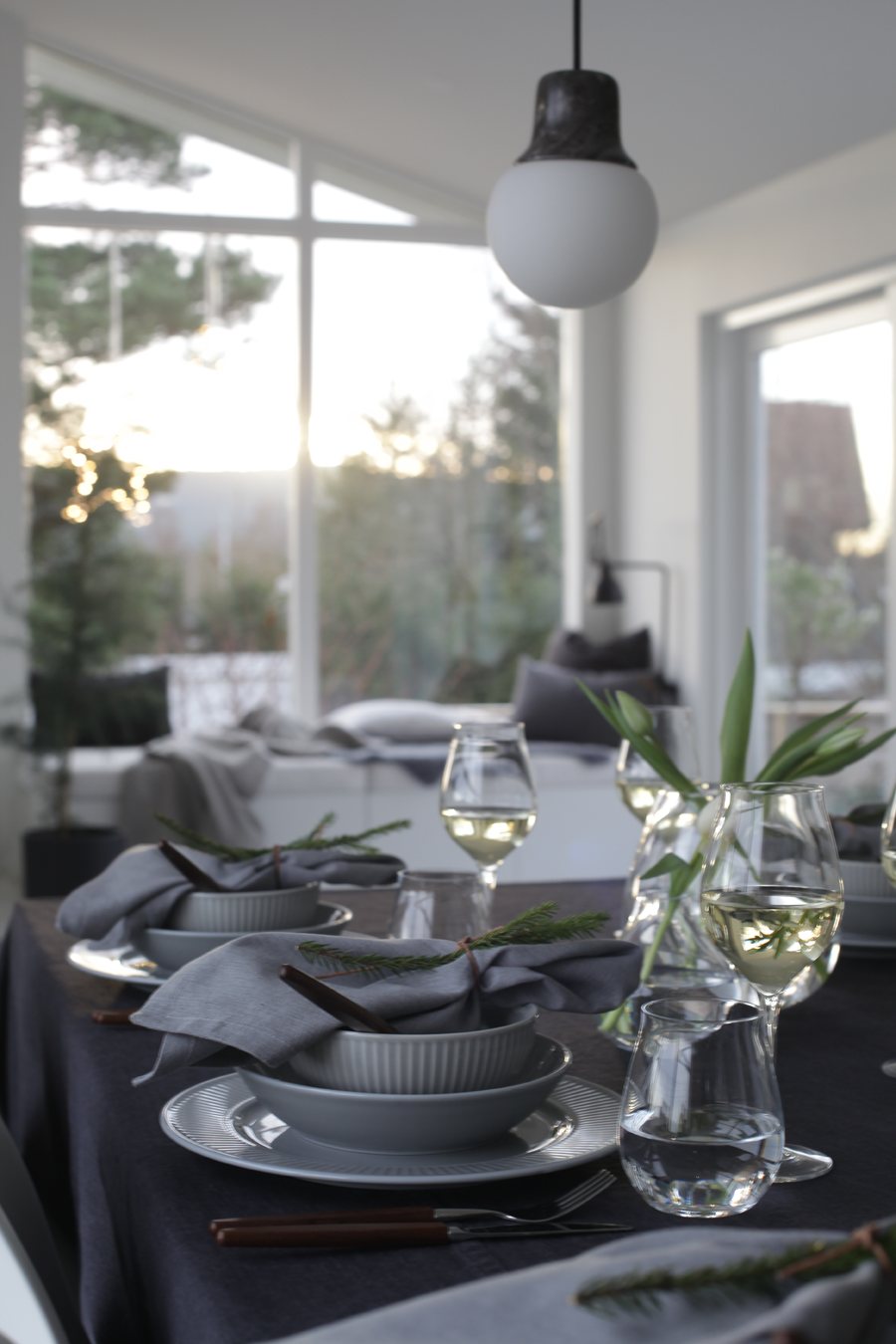 Det er lett å sette sitt personlige uttrykk på et bord dekket med Grå Plissè. Både et rustikt uttrykk inspirert av den franske bistrostilen og et elegant og enkelt skandinavisk uttrykk passer serviset godt.
Grå Plissé finnes hos følgende forhandlere: Illums Bolighus Oslo, Illums Bolighus Bergen, Brødrene Pedersen Tvedt, Brødrene Pedersen Breigata, Wallendahl Magasin Bergen, CI Pedersen Trondheim, Christiania Glasmagasin Lille Grensen, Traktøren Ålesund, Traktøren Kongsberg, Traktøren Sandvika. Mer informasjon finner du her.
Elisabeth
// In collaboration with Pillivuyt I´ve set the table for Christmas with their new porcelain, Grey Plissé. I´ve had the pleasure of working with Pillivuyt on several occasions and are truly impressed by the quality of the porcelain. The new Grey Plissé with its elegant design and soft grey color fits our scandinavian way of decorating the table perfectly and you can easily change the expression after your own taste or season. //