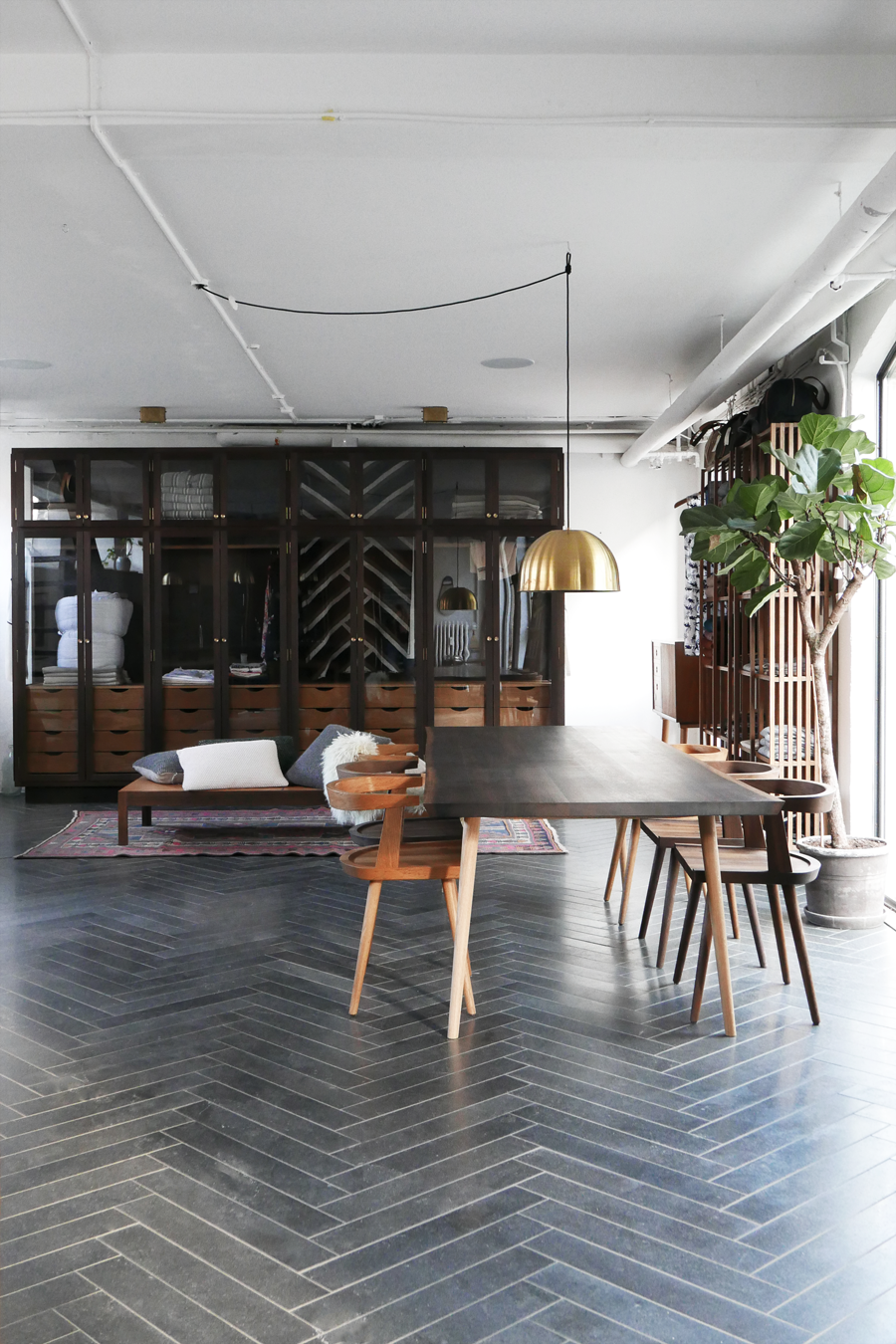 KBH MØBELSNEDKERI & THE SHOP OF THE NEW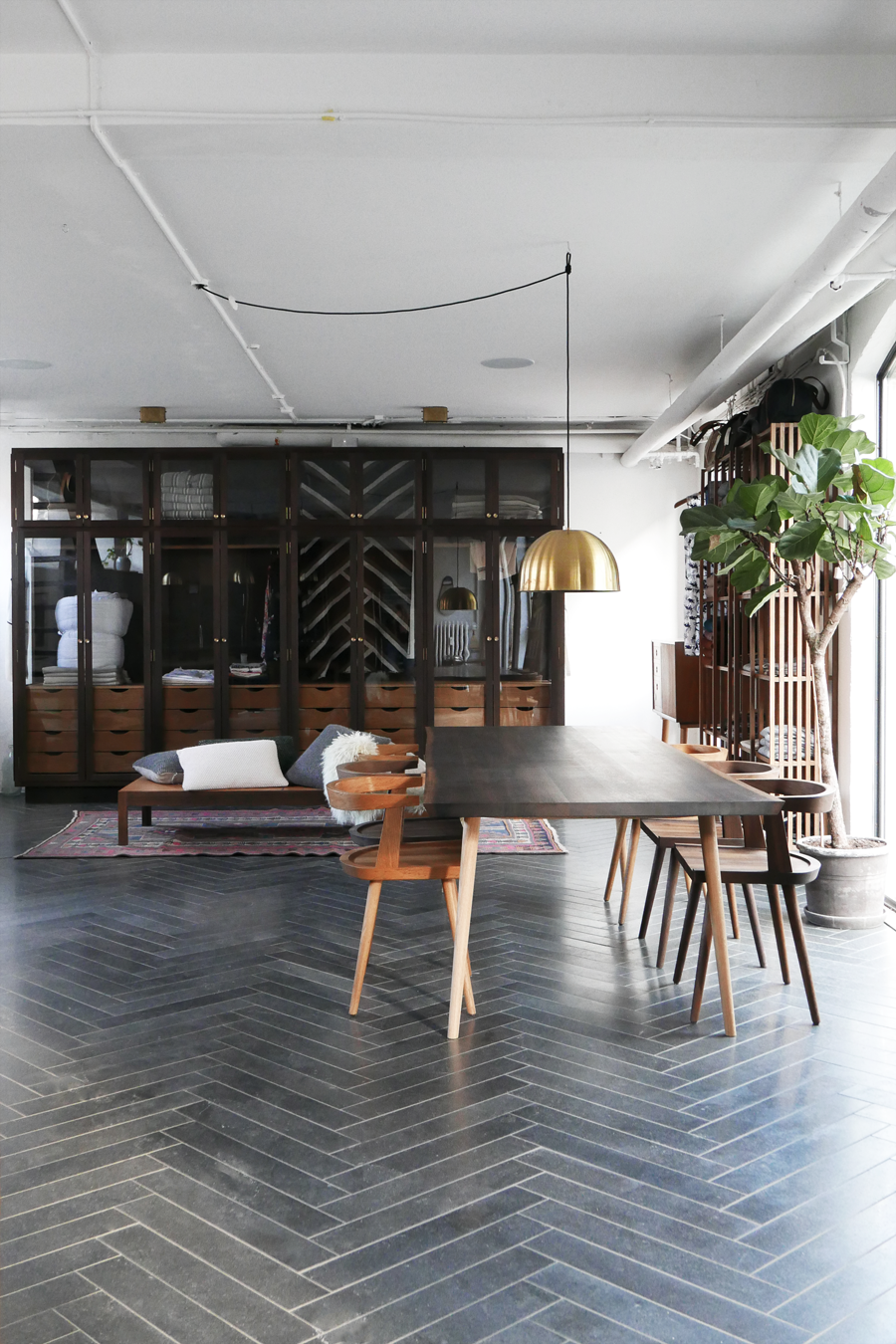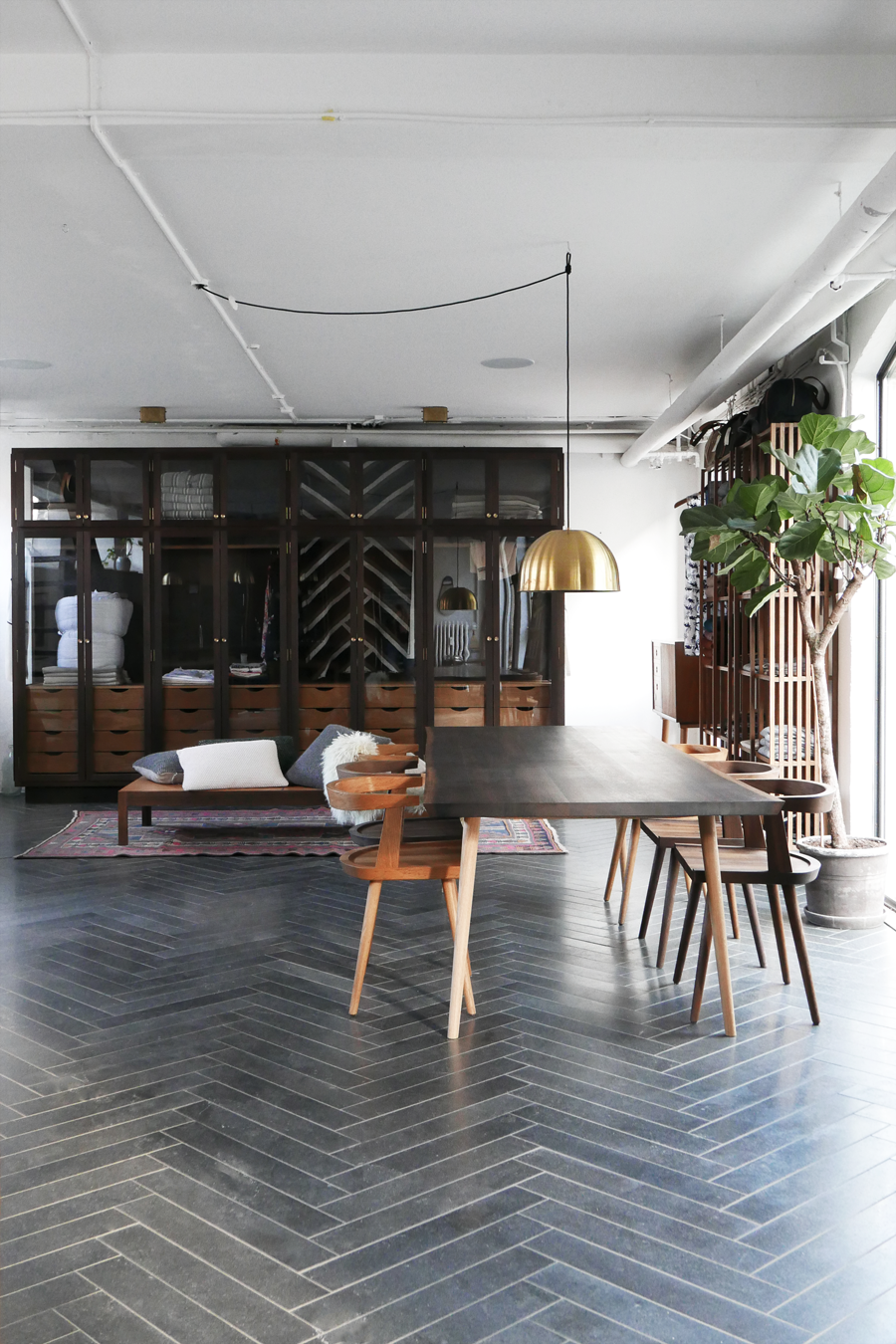 Jeg har besøkt så mange fine steder i København de siste dagene. Senest Københavns Møbelsnedkeri som lager de fineste møbler midt i København. I gamle industrilokaler på Islands Brygge har flere kreative virksomheter samlet seg og i bakgården blander duften av tre seg med lukten fra metall fra smeden og nybrygget kaffe. For det finnes selvfølgelig en kafé der, en kombinasjon av et sykkelverksted og kaffeutsalg. Jeg hadde elsket å jobbe et sånt sted. Atmosfæren og energien er så bra. Ikke så dumt å være omgitt av mennesker man kan samarbeide med på tvers av fag eller.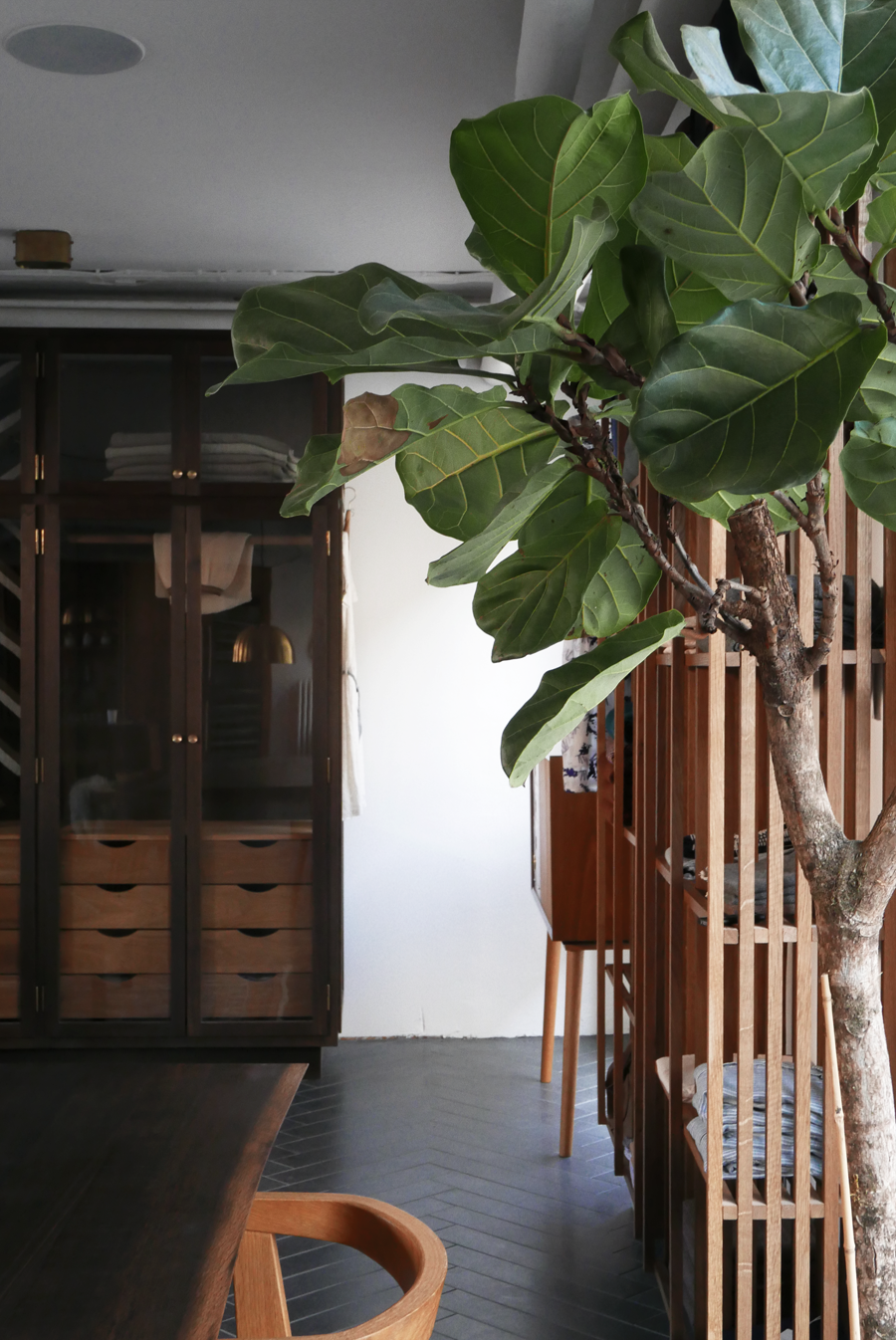 Jeg har skrevet om KBH Møbelsnedkeri tidligere, og etter å ha besøkt verkstedet, hilst på de som står og lager de flotte møblene og sett alt med egne øyne er det verdt å vise frem noen flere bilder. Og tipse om The Shop of the New, som ligger i i samme bygg som KBH´s tegnestue. Det er åpent hver dag mellom 8-15 i Sturlasgade 14, og i tillegg til deres egendesignede møbler, lamper og speil, customized kjøkken og garderober.. og ja de lager mye forskjellig, så har de også et fint utvalg av tekstiler fra Aiayu og andre mindre ting i den kombinerte butikken og showrommet.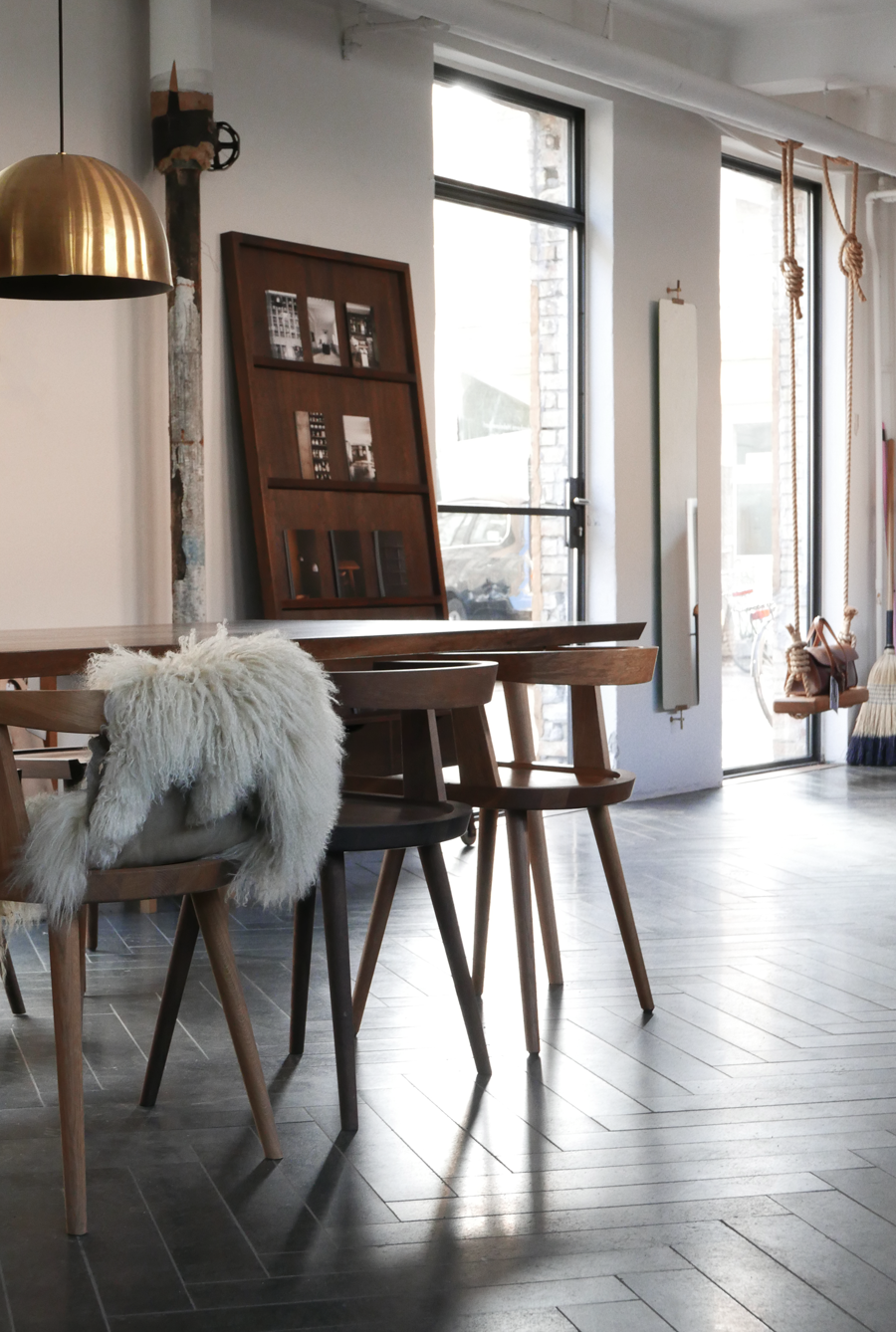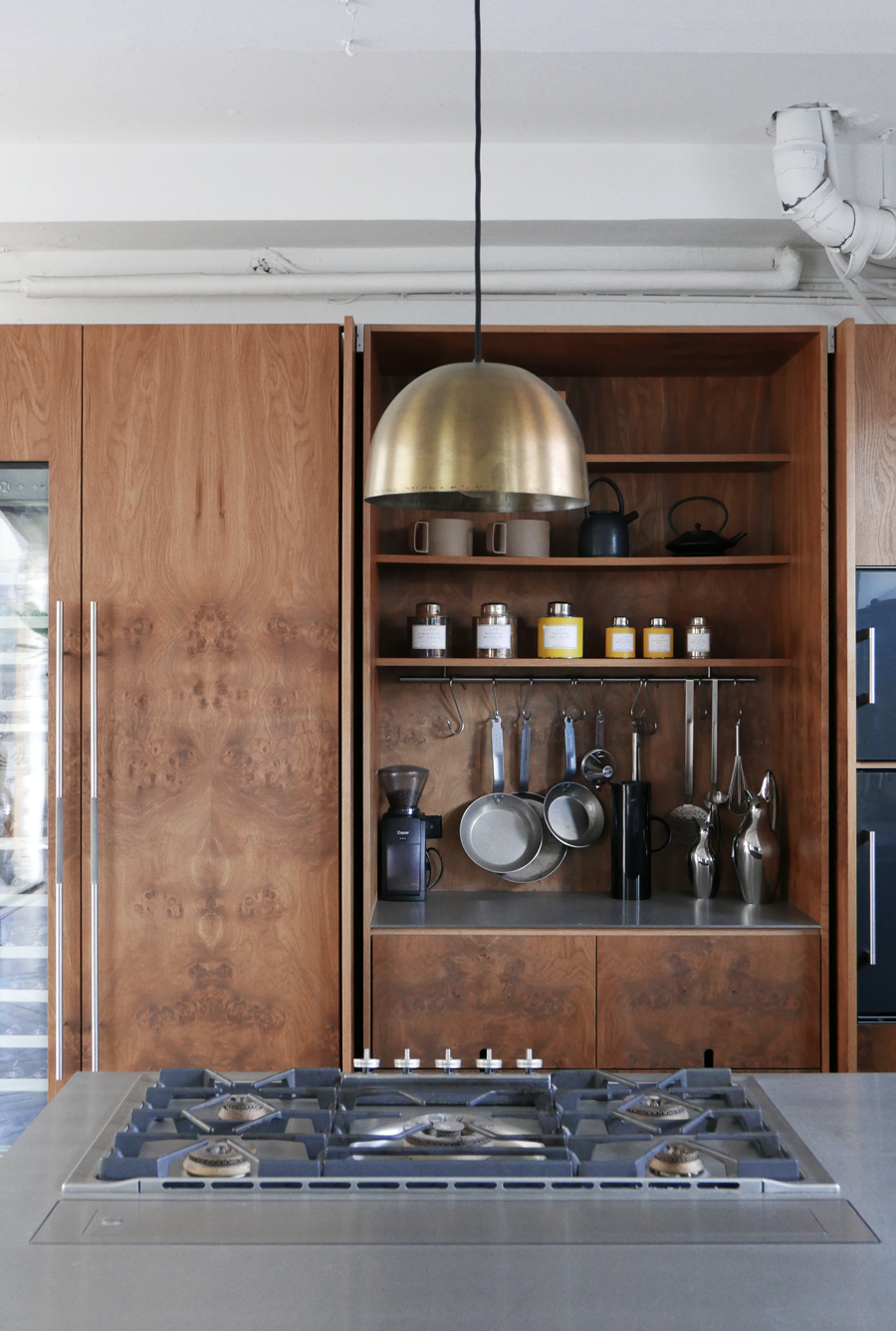 Kjøkkenene de lager hos Københavns Møbelsnedkeri er helt spesielle, custom made og med detaljer så fine at det er lett å bli forelsket. Se mønsteret i treet her som er speilet over på den andre siden. Håndtakene som er frest inn i fronten og dørene som kan trekkes frem fra hver siden av modulen med benkeplate mellom høyskapene – og elegant skjuler arbeidflaten om du ønsker det. Superfint og smart.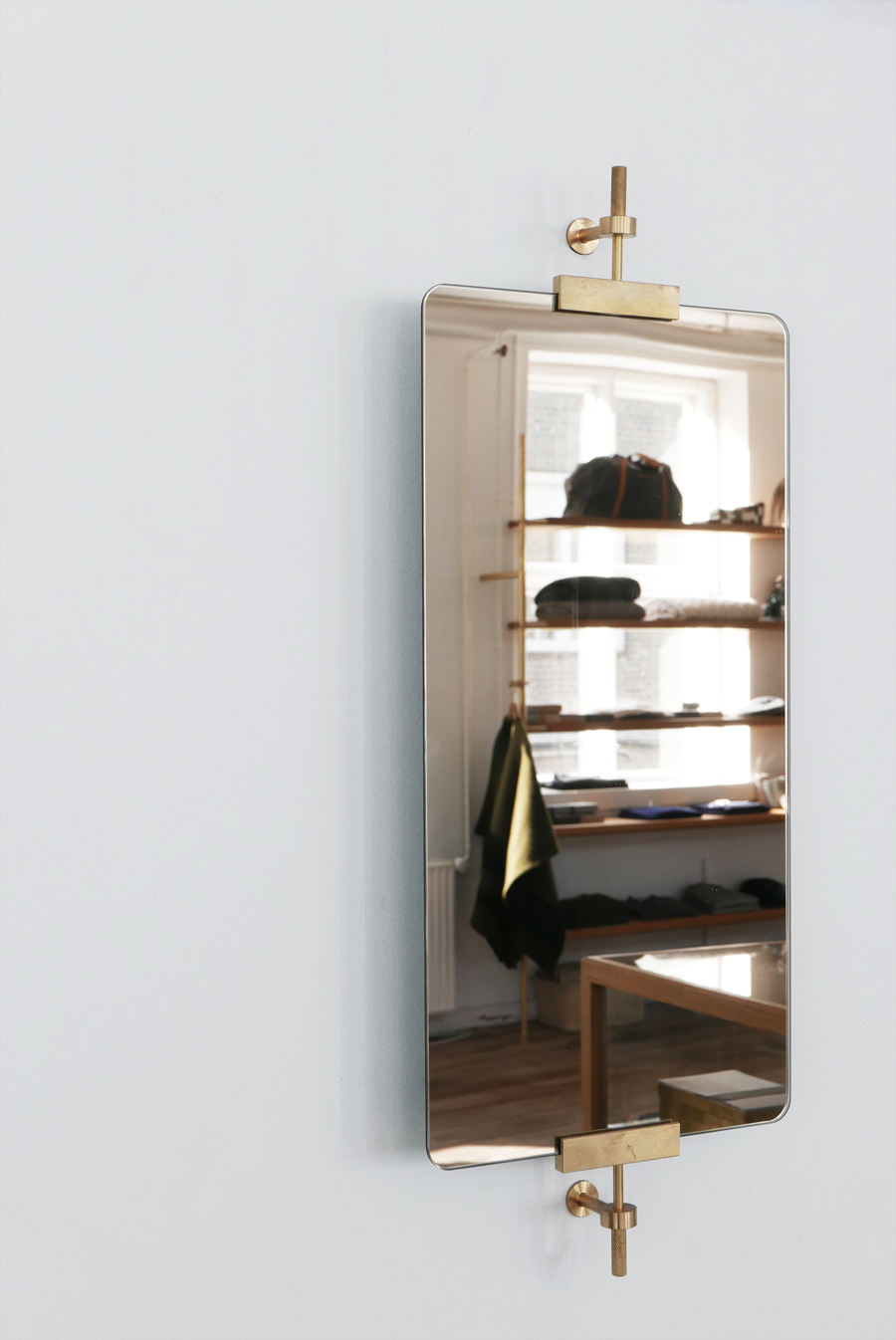 Favorittspeilet som jeg først så på Lysverket i Bergen for et år siden (restaurant innredet av KBH). Festene i messing er laget av smeden som holder til i samme gård som snekkerverkstedet. Som også lager Københavnerlampen på det øverste bildet.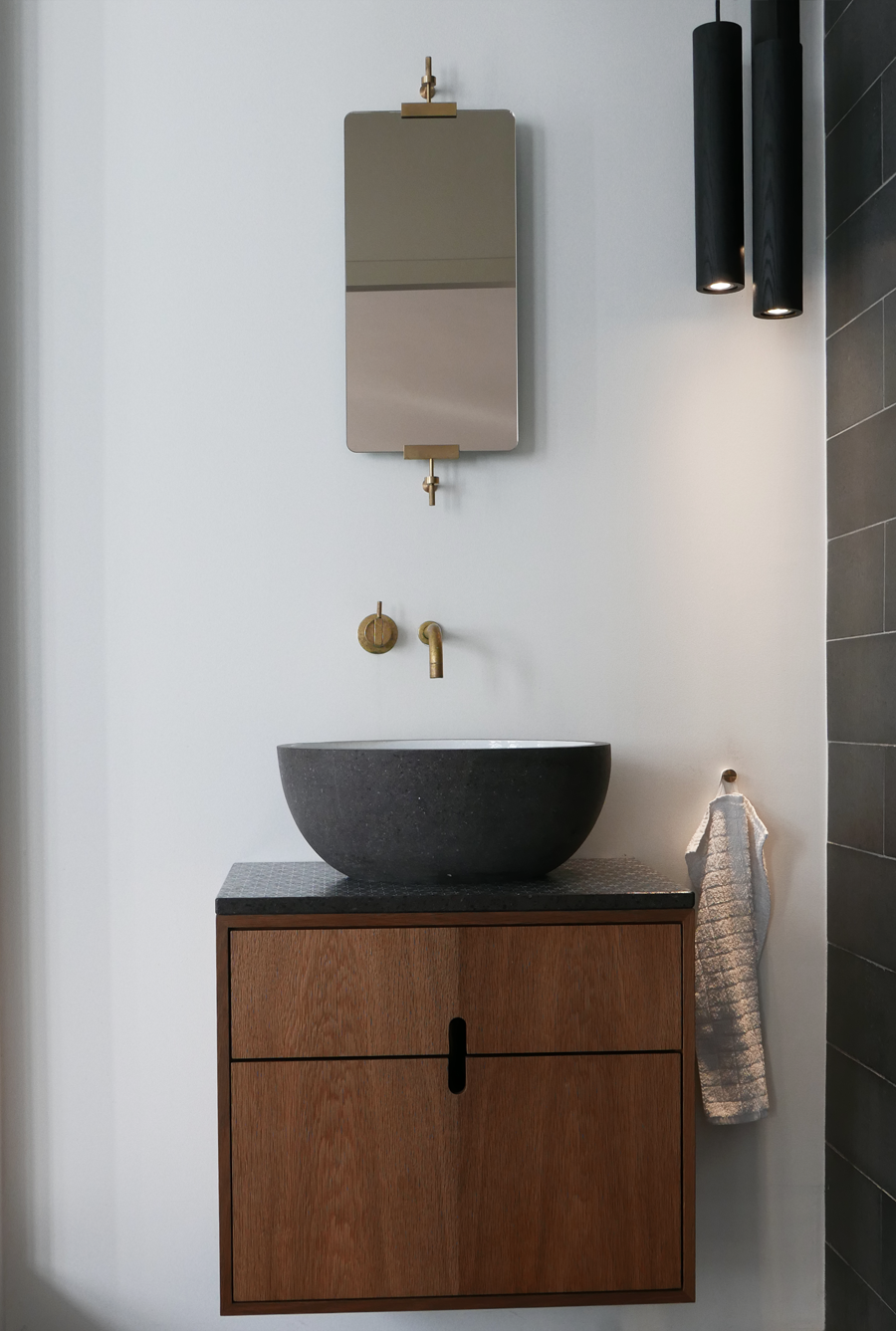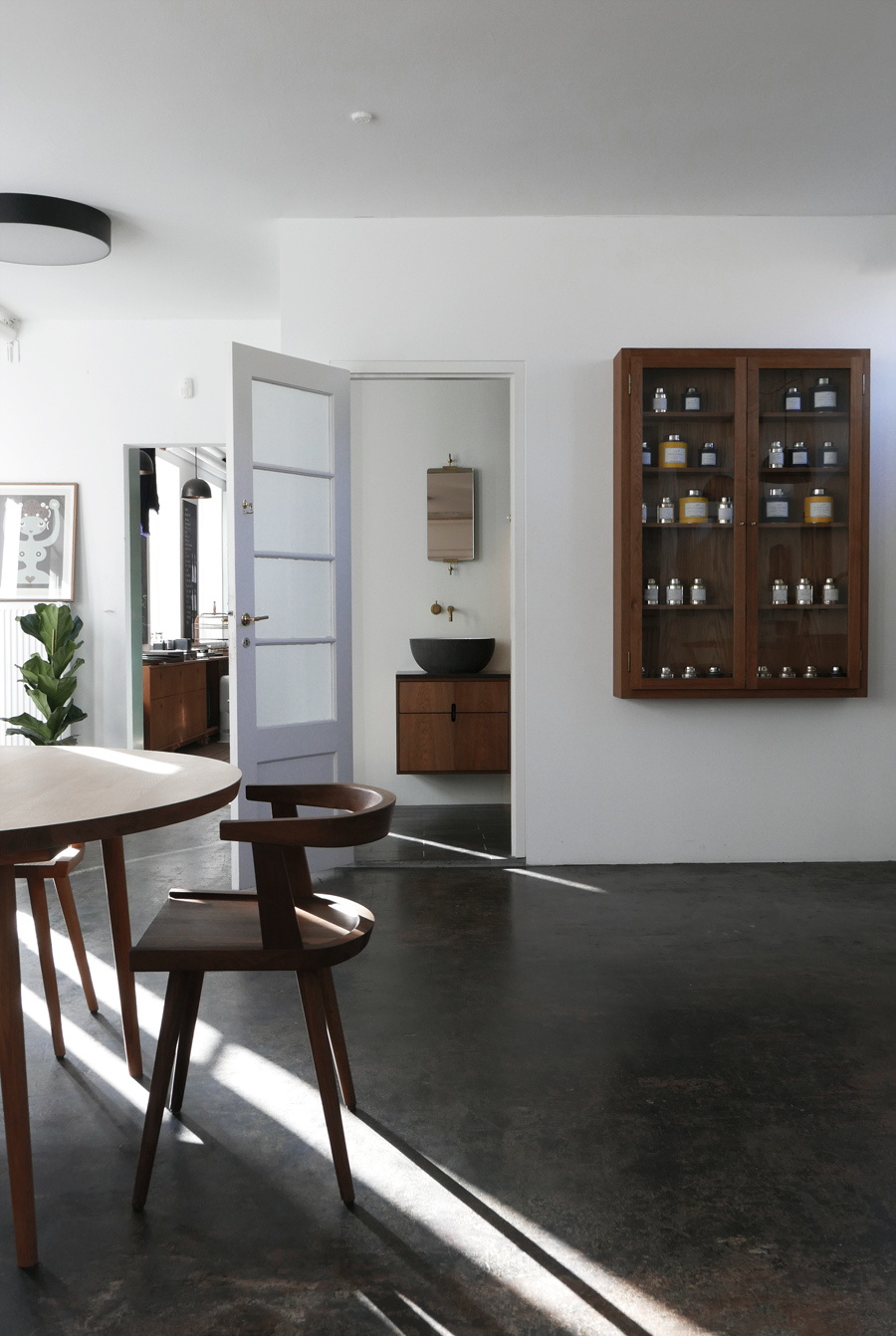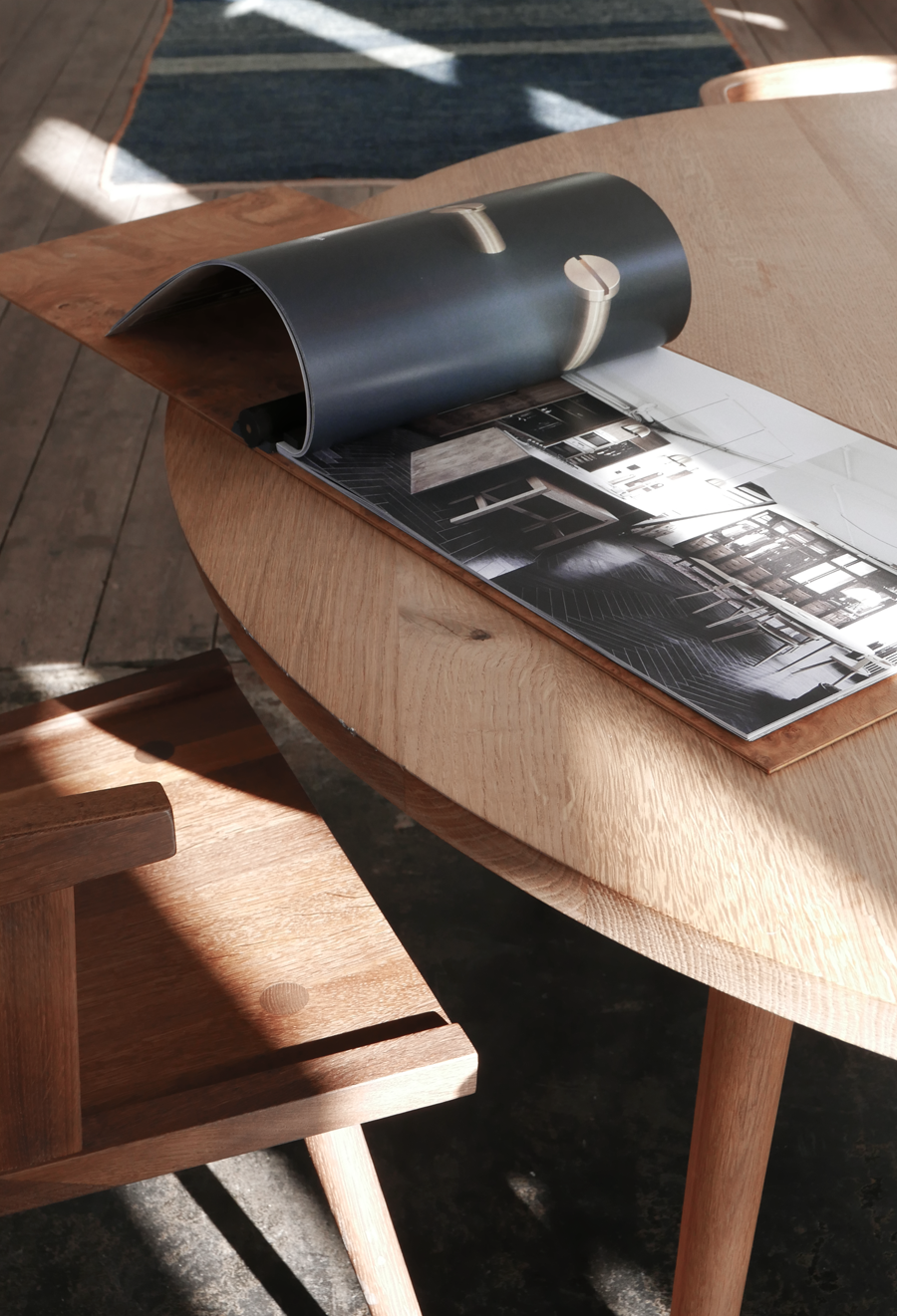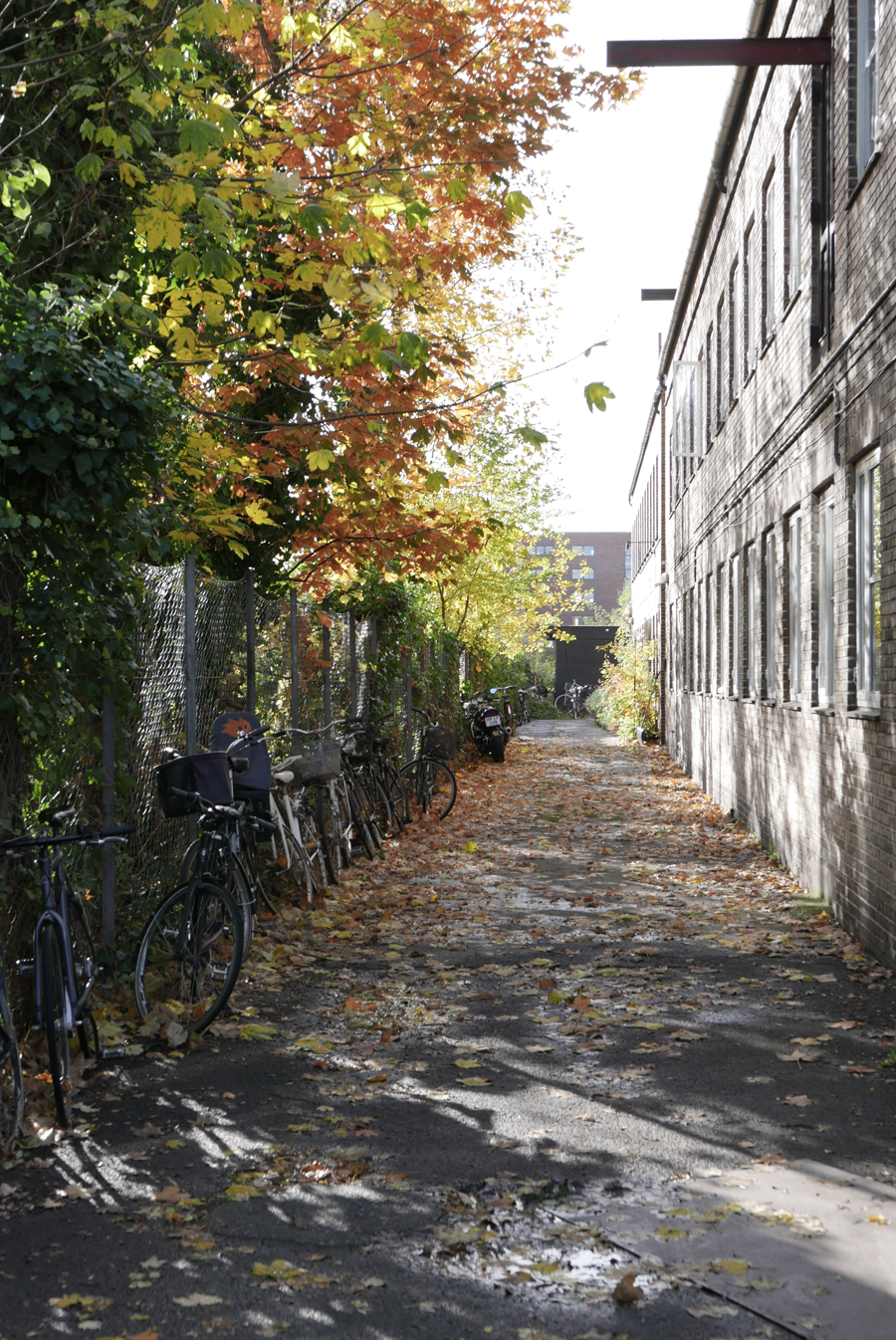 Elisabeth
// I have visited the Copenhagen Joinery (Københavns Møbelsnedkeri) during my visit in Copenhagen, and although I loved their work and their products before I´m even more in love after seeing how they are made at the workshop at Islands Brygge. The combined showroom and shop is worth a visit (situated in the same backyard as he workshop, at Sturlasgade 14). Open every weekday between 8-15, and make sure to buy a coffee at Velo Barista before you leave. //