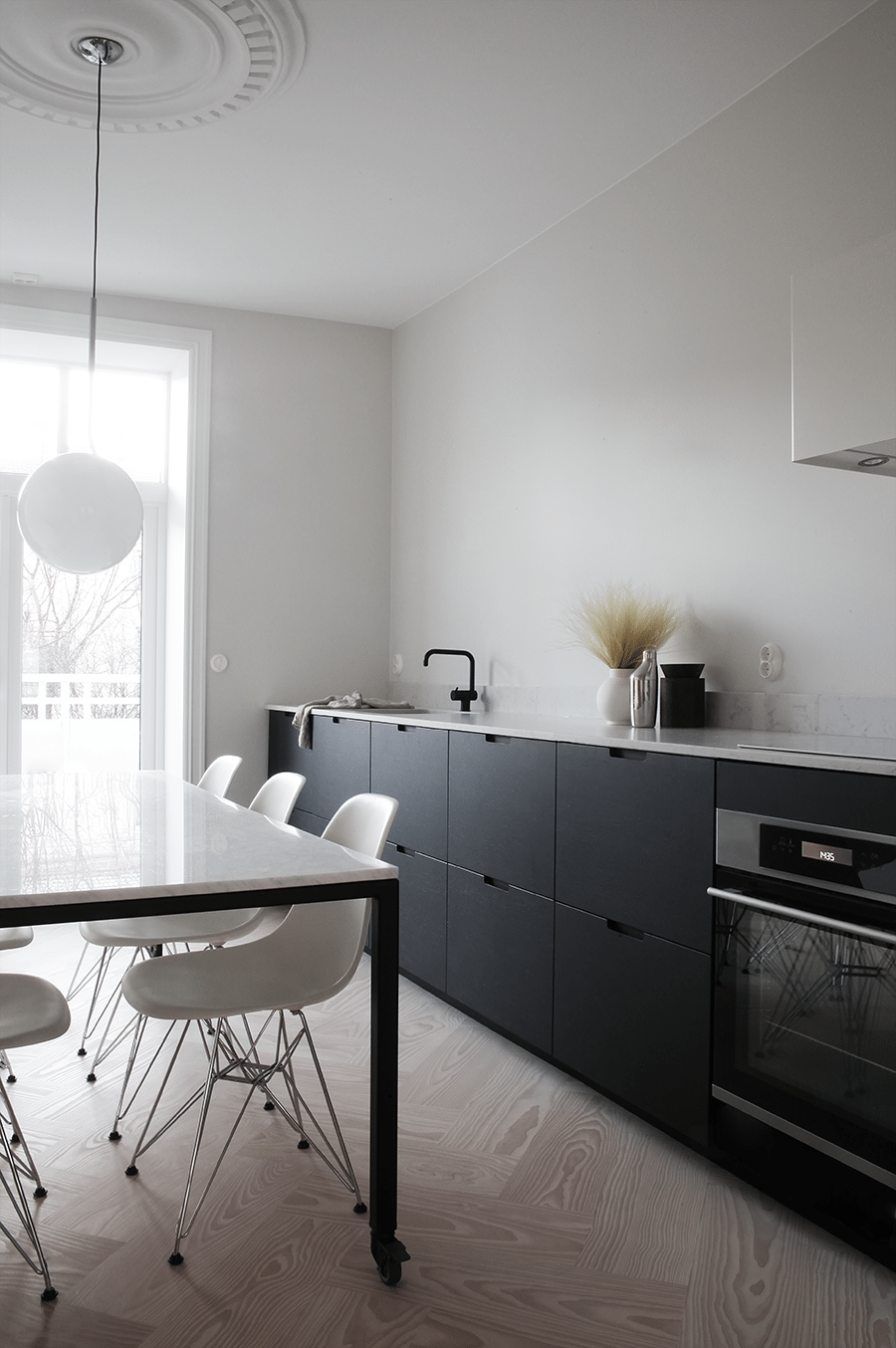 KITCHEN DETAILS IN MY NEW HOME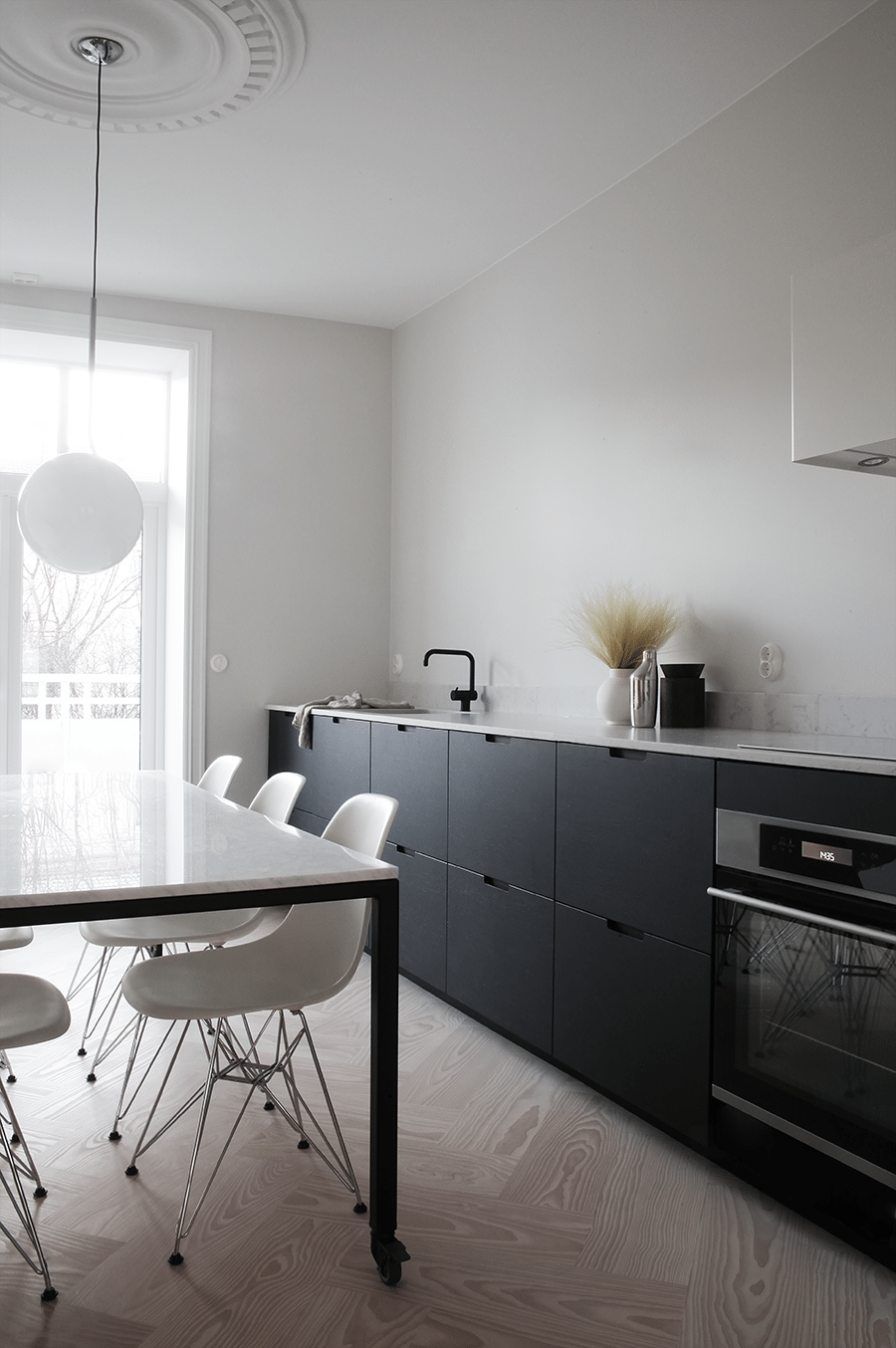 I got so many questions about my kitchen yesterday after posting this photo on Instagram, I´ll give you the details here – and yes, I will show you the whole room as soon as it is finished. Still some work left to do from the carpenters and the electricians. And I've got some painting to do.
First of all, I couldn't be more happy with my kitchen and the way it turned out. A long prosess of researching, visiting showrooms and gathering inspiration, you all know how it is I finally decided for an Ikea kitchen with fronts from Ask og Eng. The fronts is made from bamboo and stained in a color called Coal. The color is a very dark brown hue, almost black. A beautiful contrast to the Dinesen floors and light walls. Ask og Eng has their studio in Drammen here in Norway and everything is made at the joinery there.
The herringbone floors are from Dinesen, called Dinesen Grand Pattern. They are treated with lye and white oil and are so soft, so warm and simply a dream to walk on.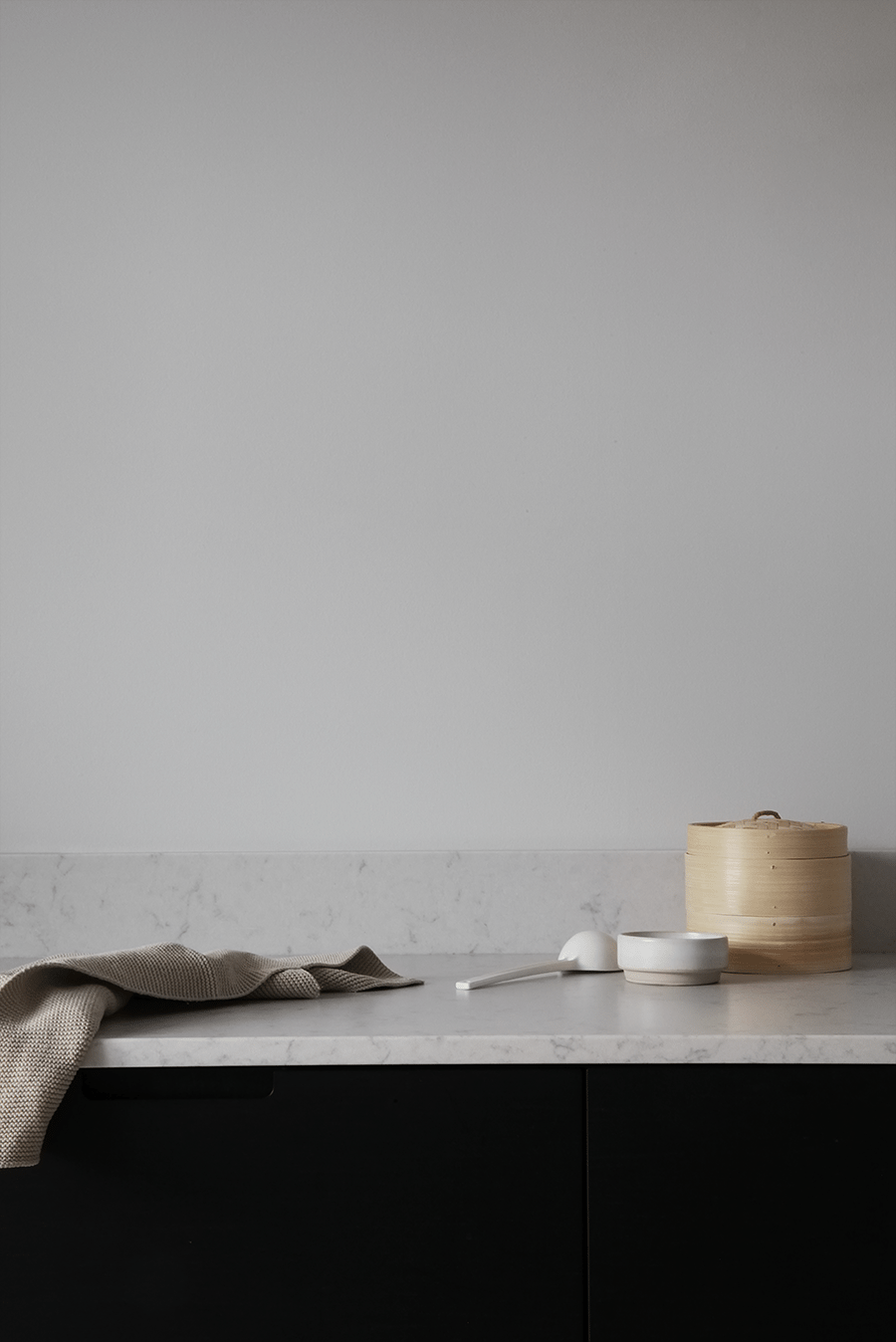 My counter top is a material called Silestone. The color is Lagoon, with the surface called Suede. You can also have the surface polished but I prefer the matte finish. Countertop delivered by Eassystone. And then the color of the wall.. If you follow my Instagram you might remember that I repainted the kitchen walls after my first choice? The color looking super nice in my previous home just didn't work out here and I chose LADY 1928 Sommersne from Jotun instead. Its very light warm grey and looks so nice with the other materials and colors in the room. Plus working well with the darker color in the living room. I´ll get back to that one.
Elisabeth