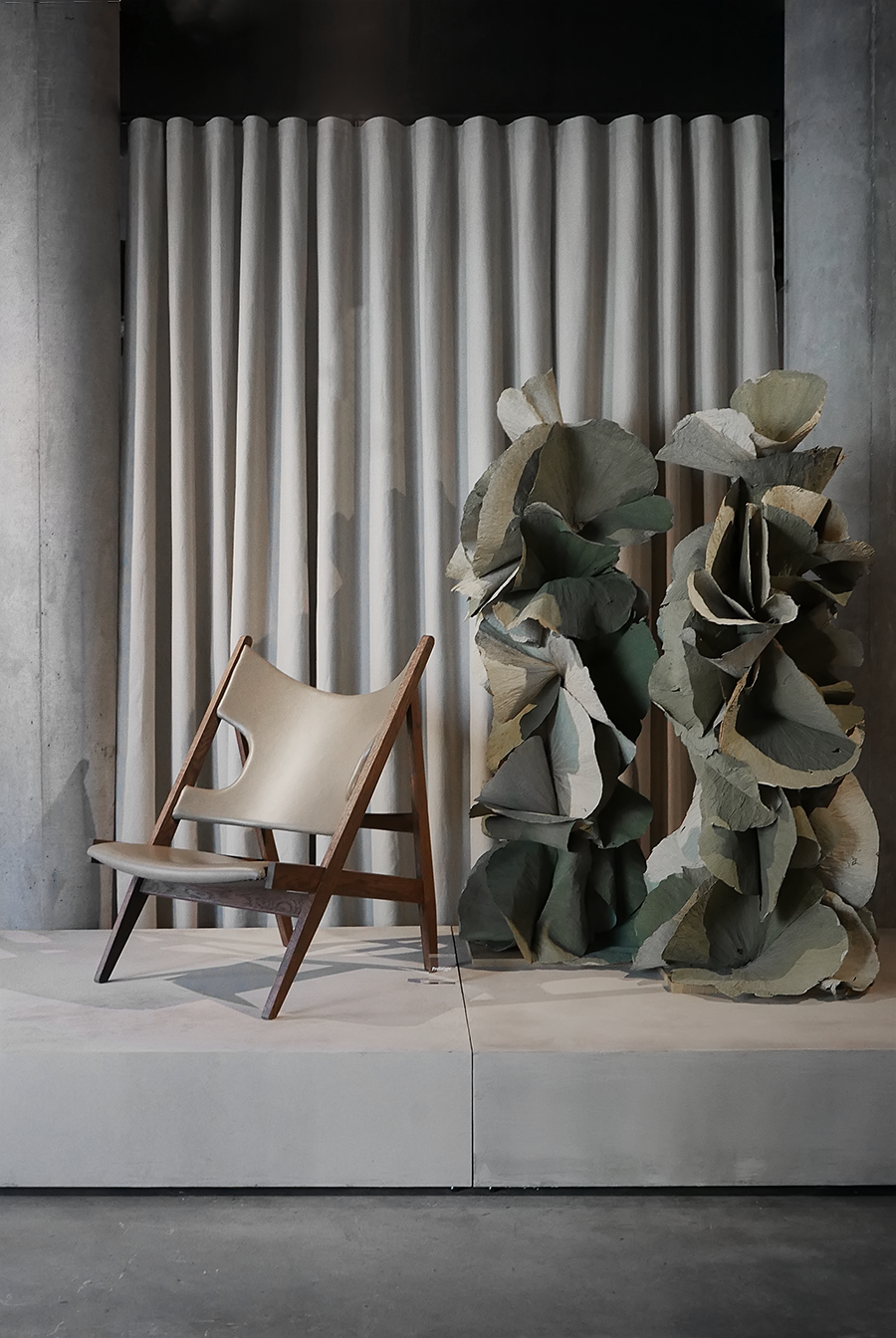 MENU SPACE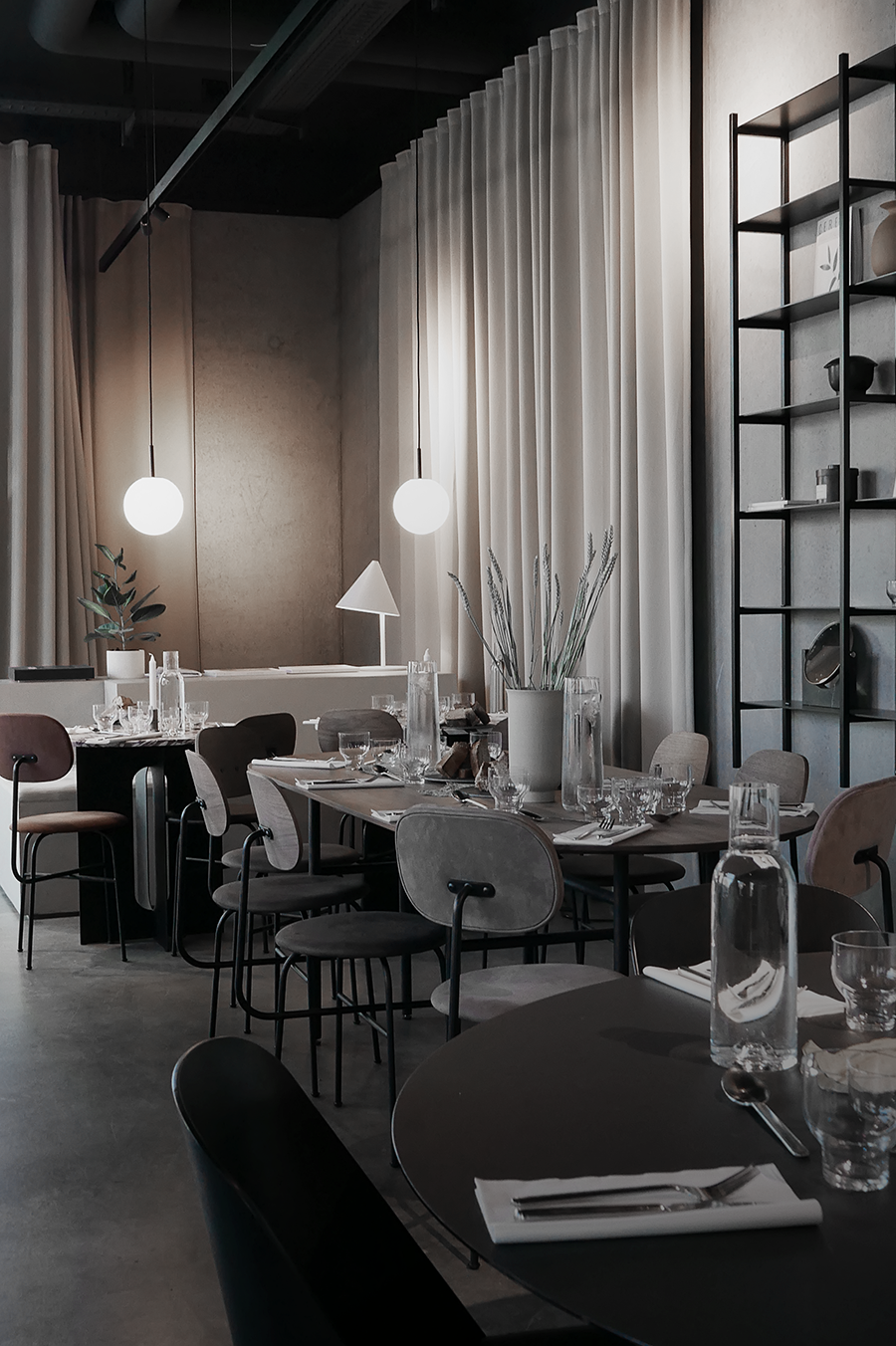 Its been a year since the last time I visited Menus showroom and head offie in Nordhavn, Copenhagen but during 3 Days of Design I got the chance again. A lot had changed since my previous visit and a lot of nice new products were presented. The showroom is designed by Norm Architects and now they've even finished the cafe – designed by Daniella Siggerud. You can actually drop by and buy a coffee and something to eat here during daytime in the open showroom while Menus office is located in the other end of the showroom. I like the idea of a space like this, it becomes so much more alive than a showroom open by appointment. Tons of atmosphere and good design. The table below is one of the news called DSA Table (also by Danielle Siggerud), made up of a refined composition of steel structures and marble or steel top. Absolutely love it! Also available in lounge table height.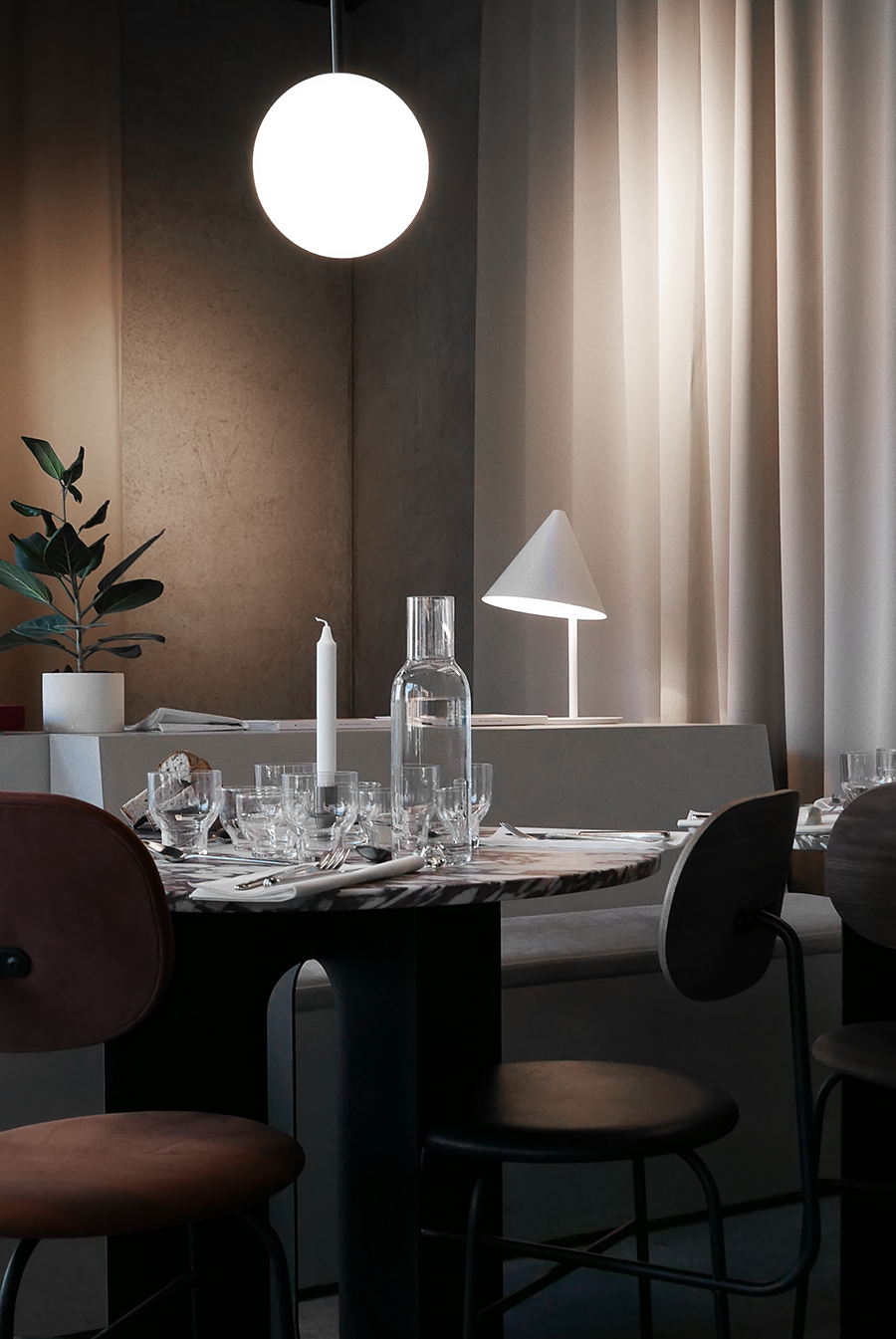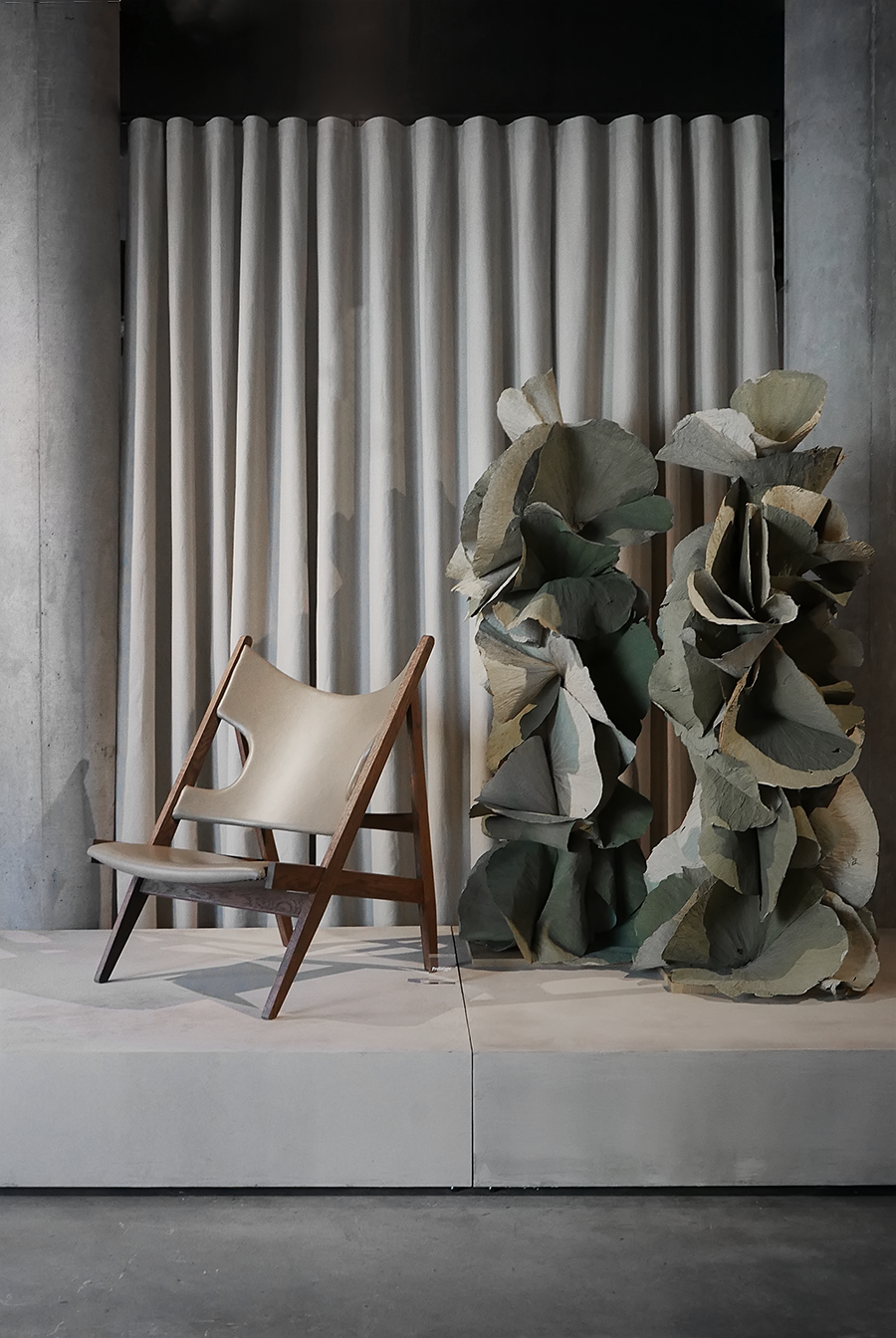 The big launch at Menu during 3 days was the launch of the Knitting Chair, above. Or more presise, a relaunch. The Knitting Chair was designed in the 1950s by Danish architect and designer Ib Kofoed-Larsen. A sculptural and breathtaking classic, very much suitable in the Menu range.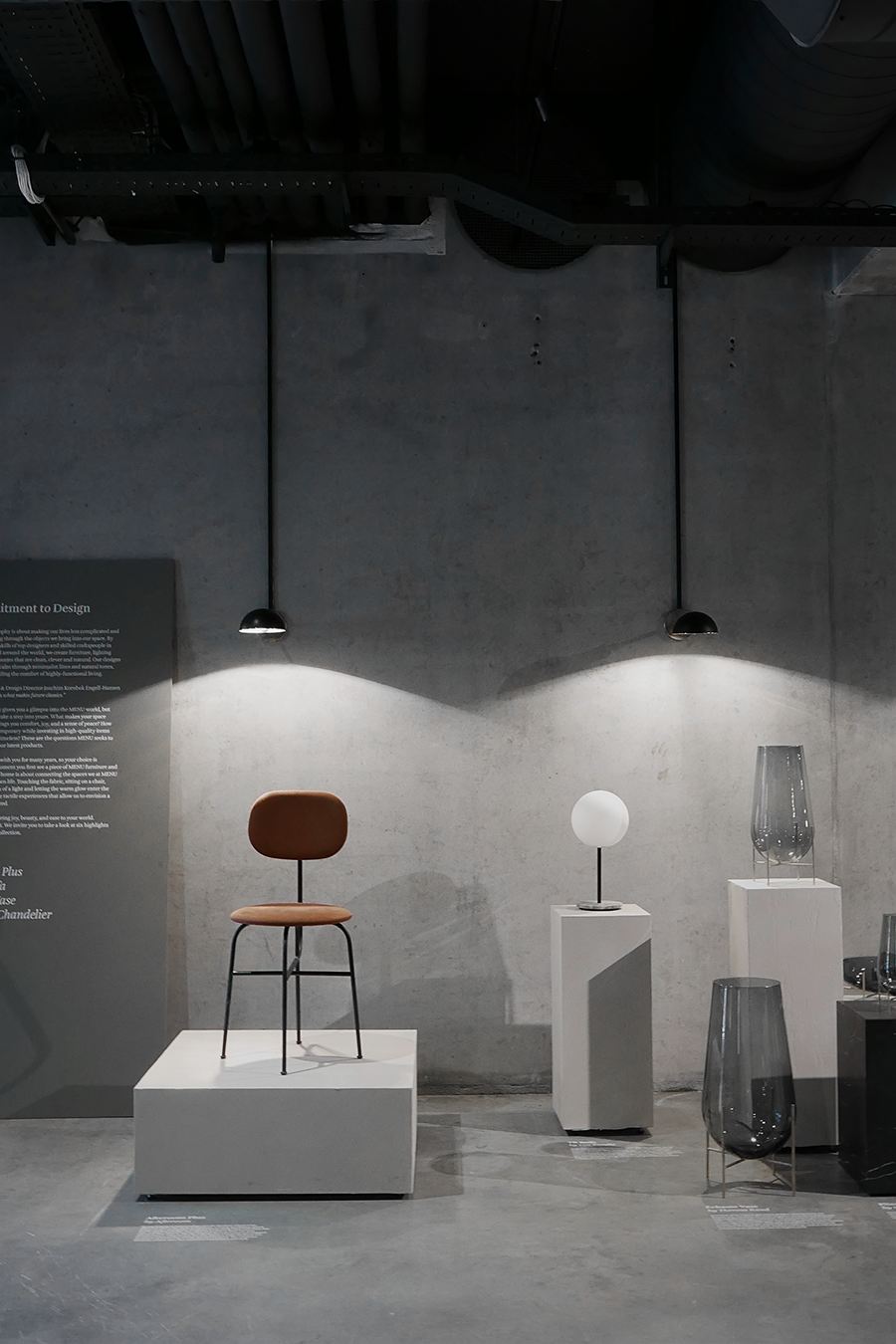 Below the DSA Table in coffee table size and a prototype of a beautiful carpet, hopefully available soon.
Elisabeth