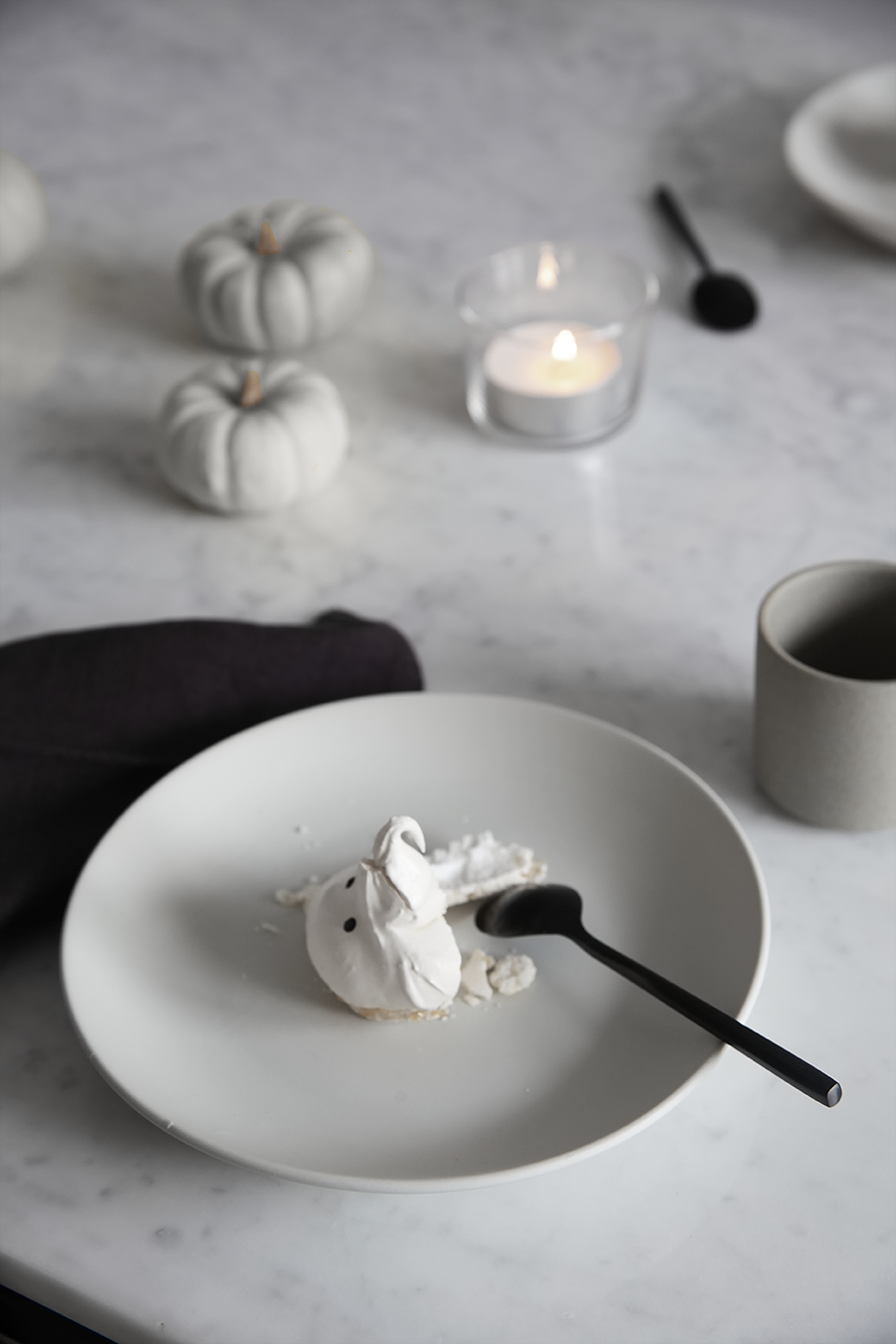 MERINGUE GHOSTS FOR HALLOWEEN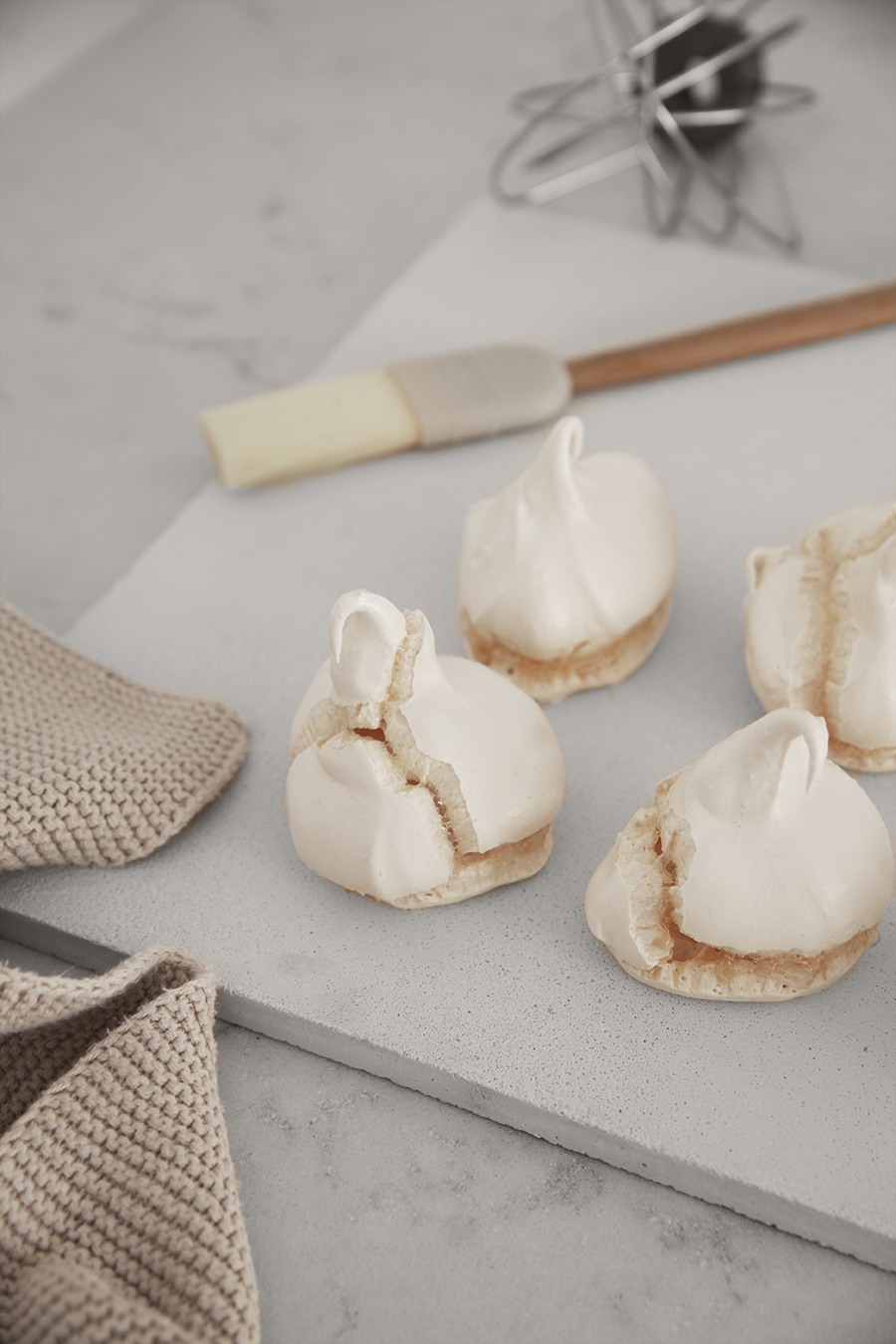 Halloween is being celebrated in a couple of days and during the weekend my kids and I prepared some sweet decorations for it. Not everything has to be scary, and baking and tasting while doing it is half the fun. The small meringue ghosts are probably the easiest thing ever, the only thing they need is two small dots of melted chocolate for the eyes. Use them as decorations on the table or for dessert with berries and ice.
For the mernigue ghosts I used three egg whites (room tempered) and two dl white sugar. I started hand whisking it in a heatproof bowl over a pan of simmering water until the foam became white – and the sugar was melted. Then into the electrical whisker until its thick and glossy. Baked in the oven for one hour at 125 degrees celcius.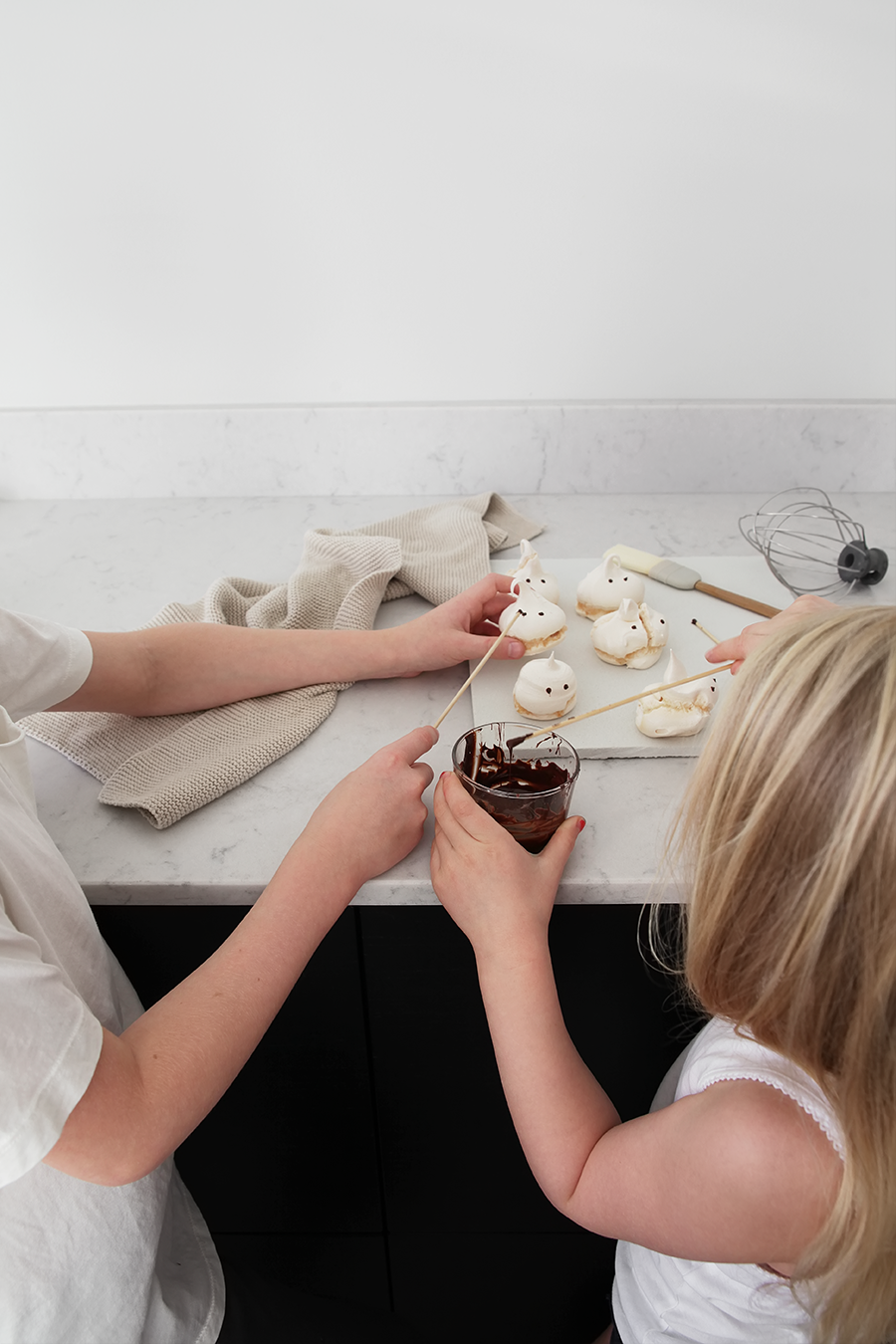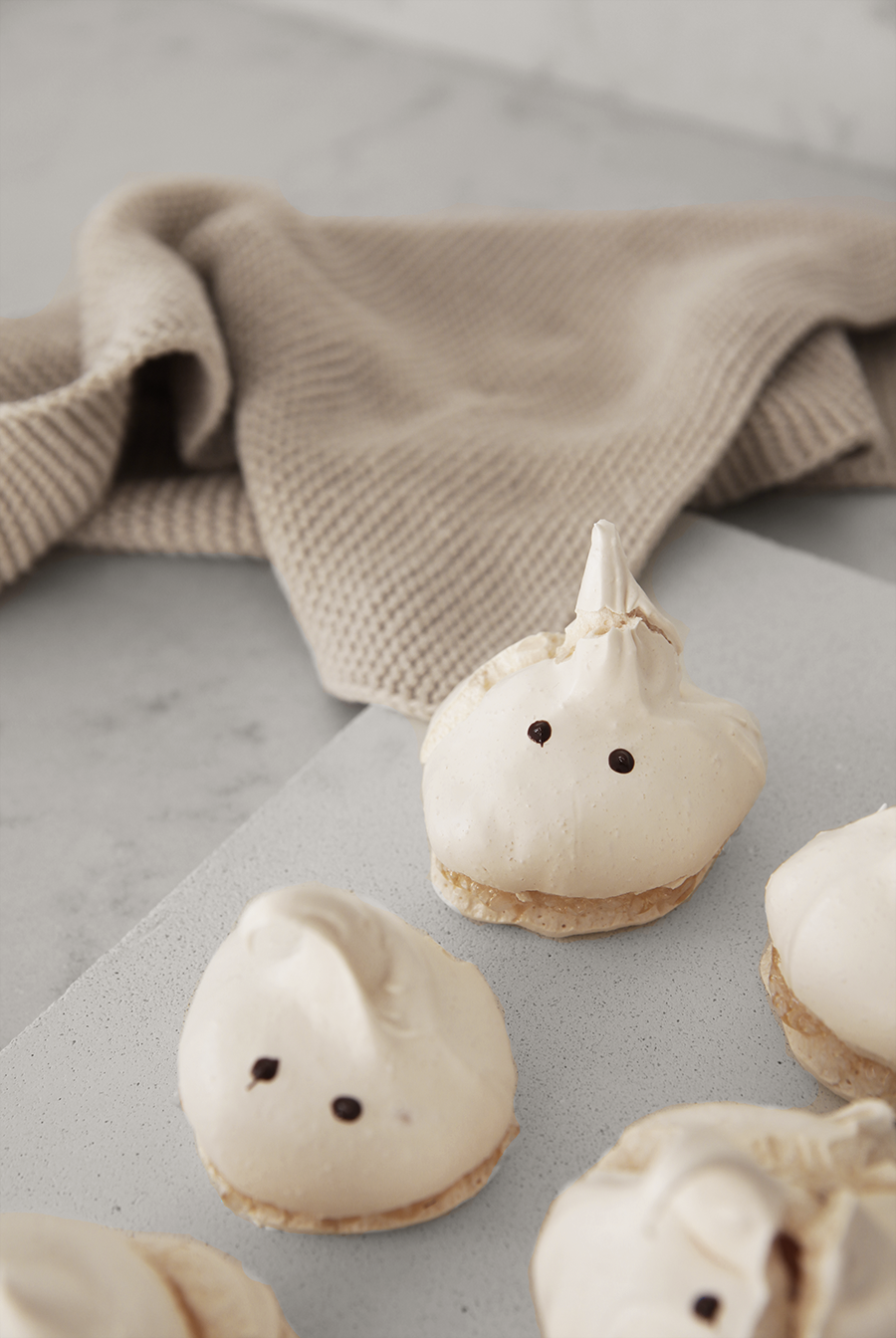 The ghosts is a super easy and quick diy to do before Halloween, and the kids loved it. Looking for inspiration for the Halloween table – take a look at what I did last year here. Pumpkins, twigs and lighted candles is beautiful for Halloween, or a fall inspired table setting.
Elisabeth