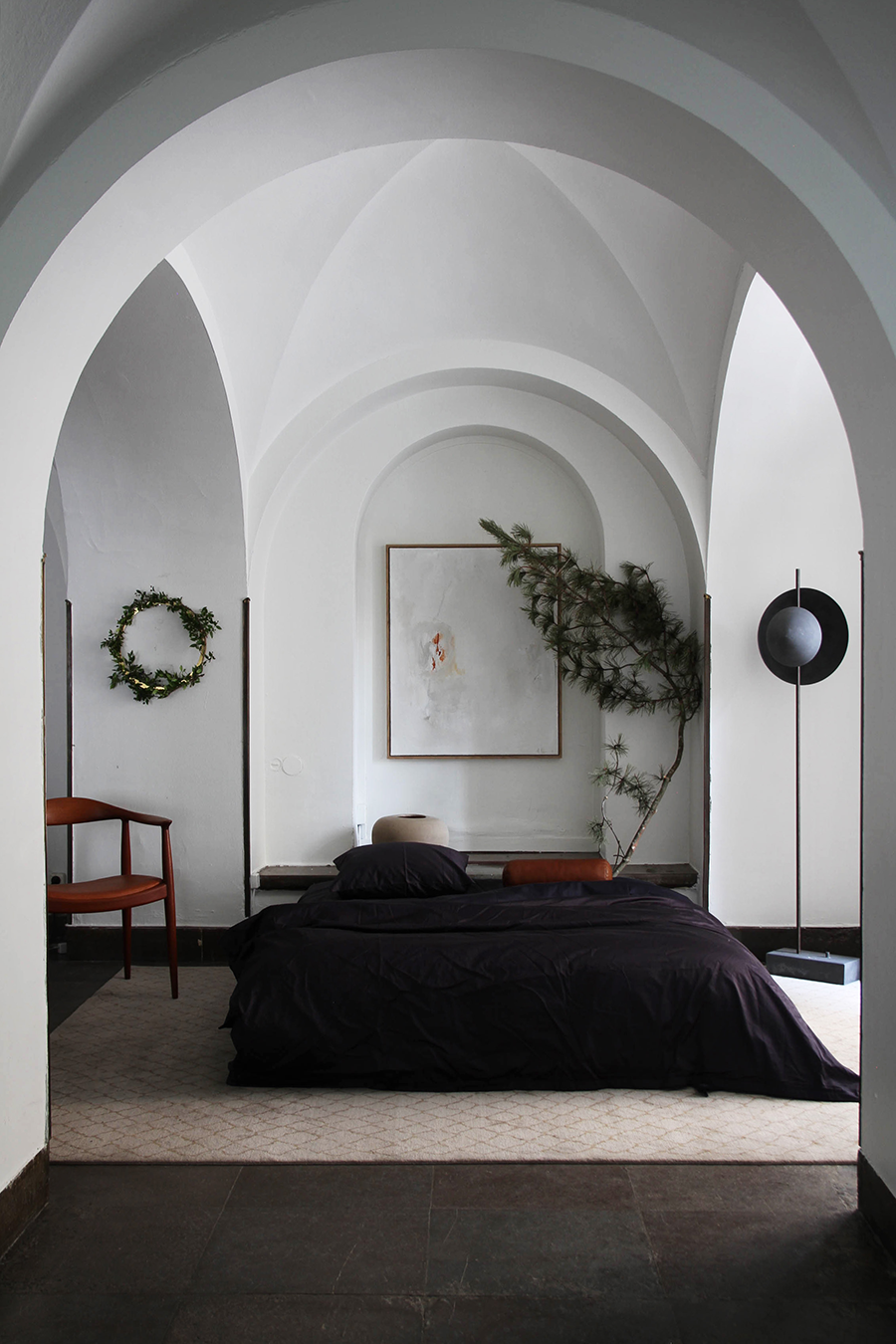 MINIMAL, SOPHISITICATED CHRISTMAS
Less is more, also for Christmas. Adding a few elements to set the mood with natural materials and colors, scents and lighted candles, its really all it takes. By using what we already have in our homes Christmas will feel personal, with the festive touch. Vases, candleholders, bowls – filled with branches and flowers, nuts or cookies. I've gathered some photos here for inspiration for the minimal but so very elegant Christmas.
I love the idea of bringing inside a crooked branch like Mouche Collective has done in their showroom (photo above). If your space is limited this would be a good replacement for a Christmas tree. Beautiful both with and without decorations.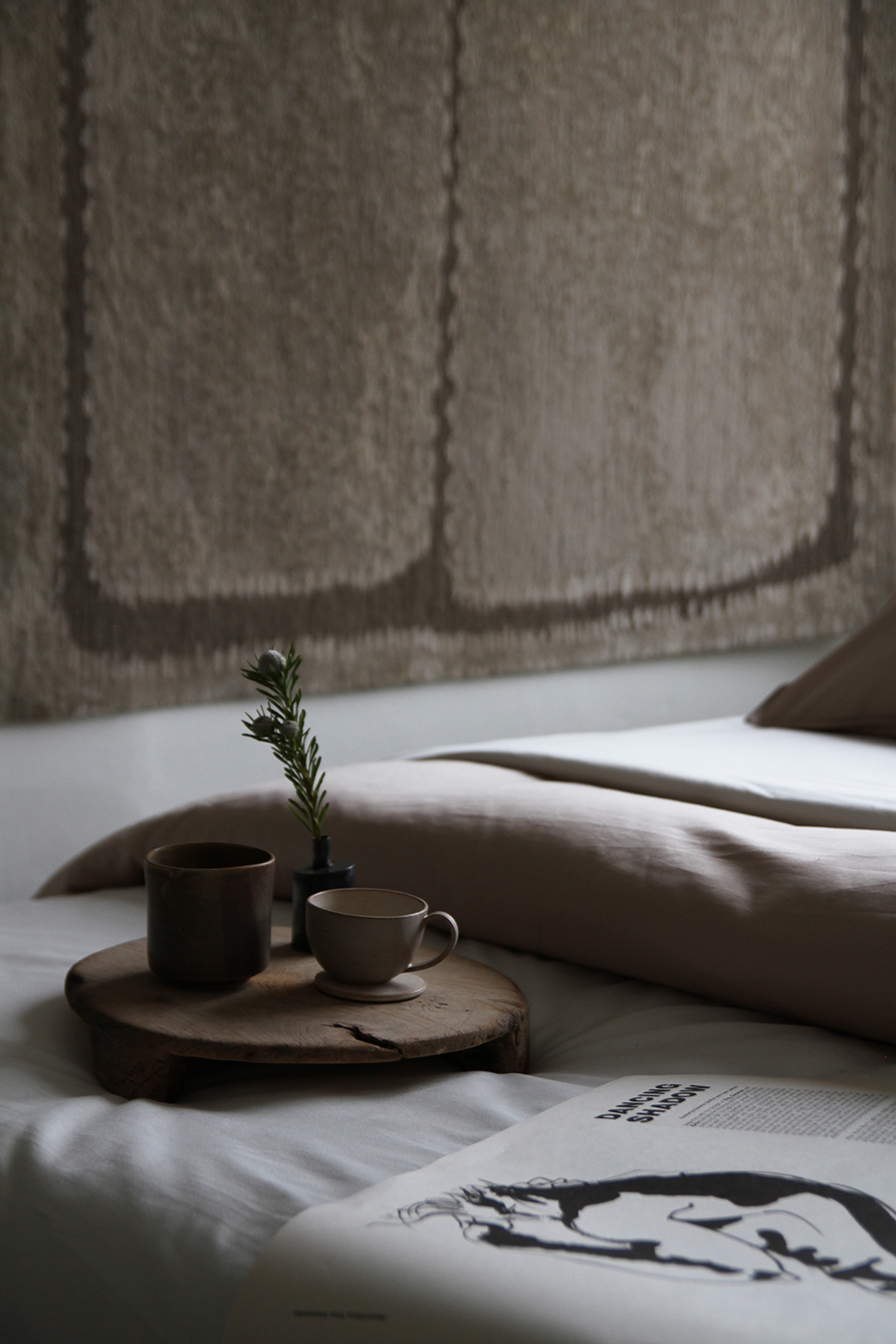 Christmas in my own home doesn't change a lot from one year to the other. A modern version of angle chimes brings back childhood memories and gingerbread cookies is a must have – for baking with the kids and the smell that fills our home. 
Natural colors and materials in the bedroom as in the rest of my home. A paper star is just as beautiful hung on the wall as in the window.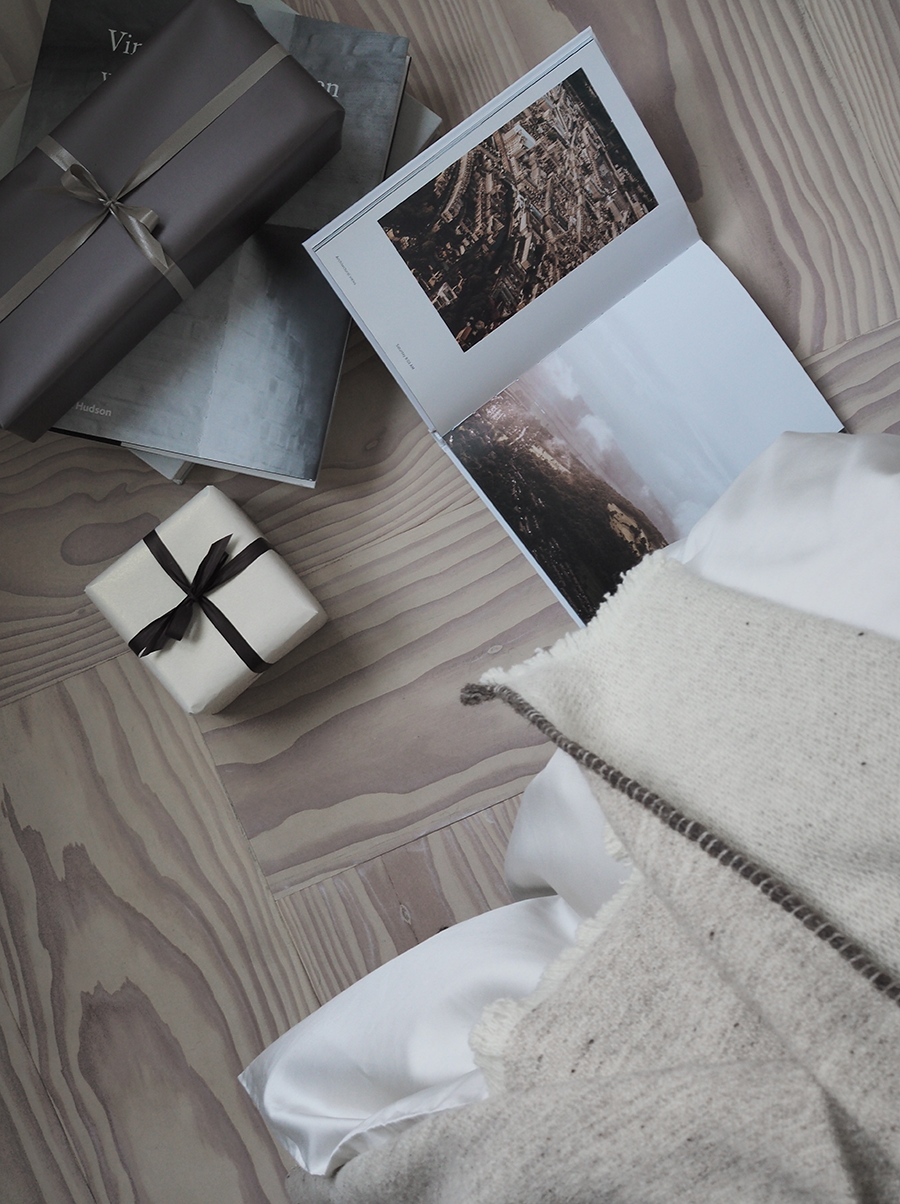 Paper decorations is versatile and pretty. Use them both on the tree, for table decorations or on a branch in a vase. 
Elisabeth