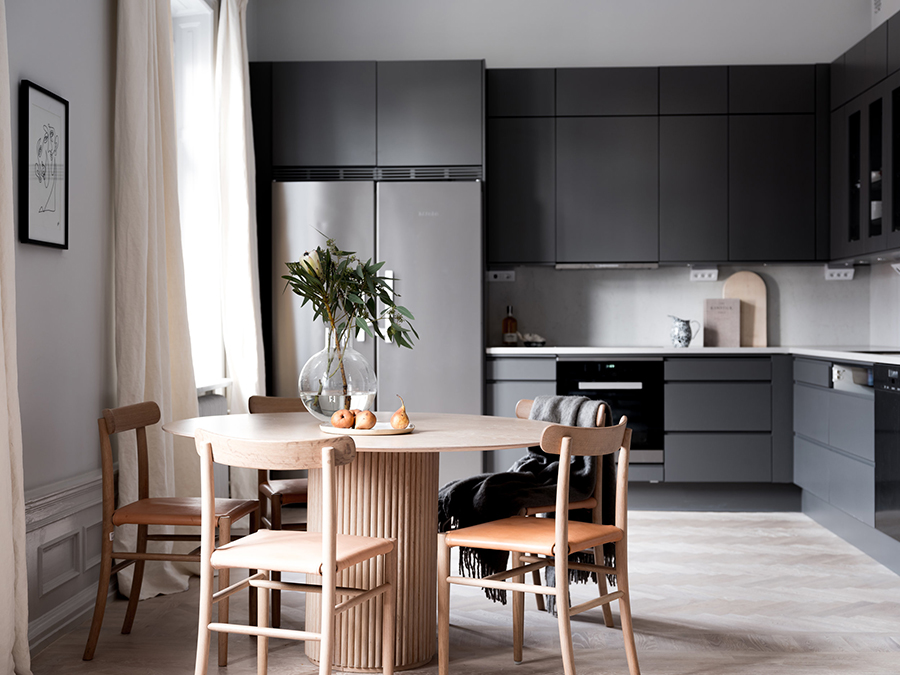 MODERN SCANDINAVIAN FAMILY HOME IN STOCKHOLM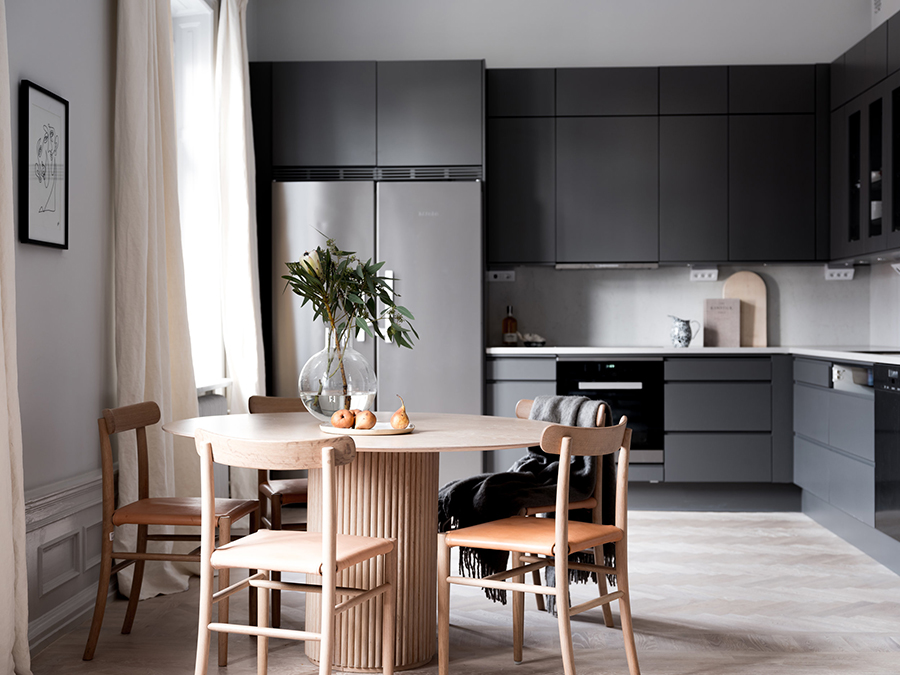 I'm always in the lookout for inspiring interiors, color- and material combinations and clever solutions. This home designed by Refine Design Studios has all of it. It belongs to a family returning from living abroad. Creating their new home in Stockholm they wanted to bring in both a distinctly Scandinavian color palette, as well as inspiration from their years abroad. Combining their preferred modern design aesthetic with the late 19th century architecture – with its sprawling ceilings and elaborate cornicing creates an interesting juxtaposition that highlight the best of both, without creating conflict between them. 
Timeless colors and high quality materials is used throughout the apartment, I especially find the combination of warm wood and beige with different shades of grey successful. The pop of blue from the Crown Chair (Massproductions) in the living room makes the color scheme more interesting and the built in shelf (reminds me of the one in my previous apartment!) is a clever way of making the most of the space available. Also a good tip for showcasing your favorite objects, books and magazines.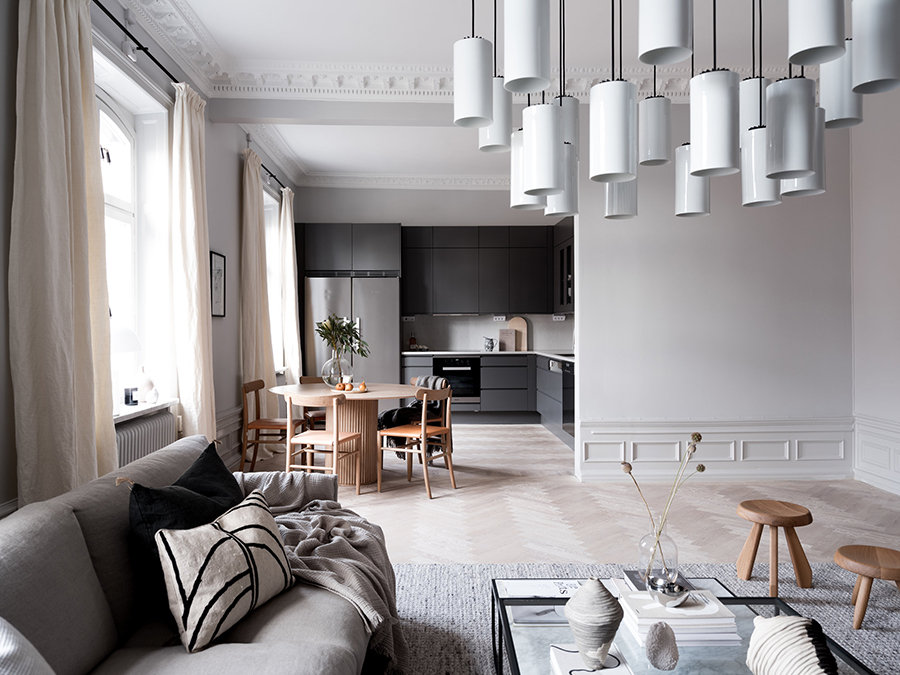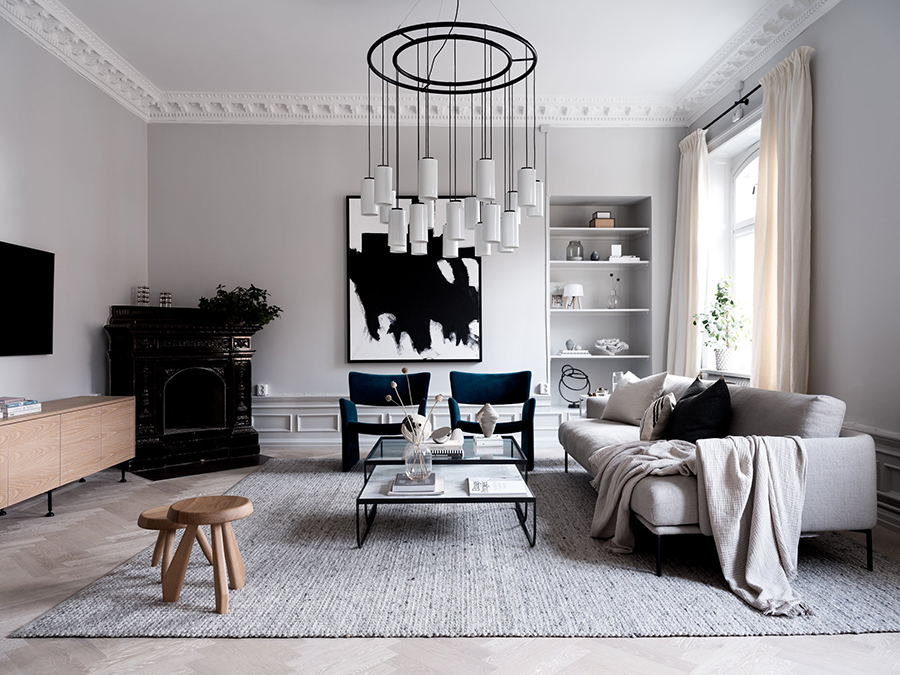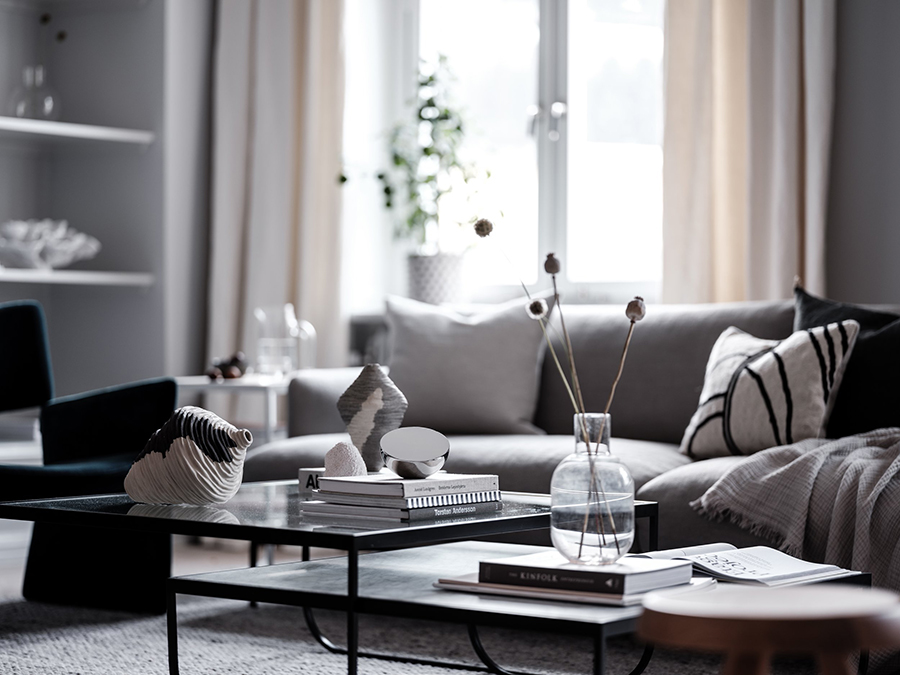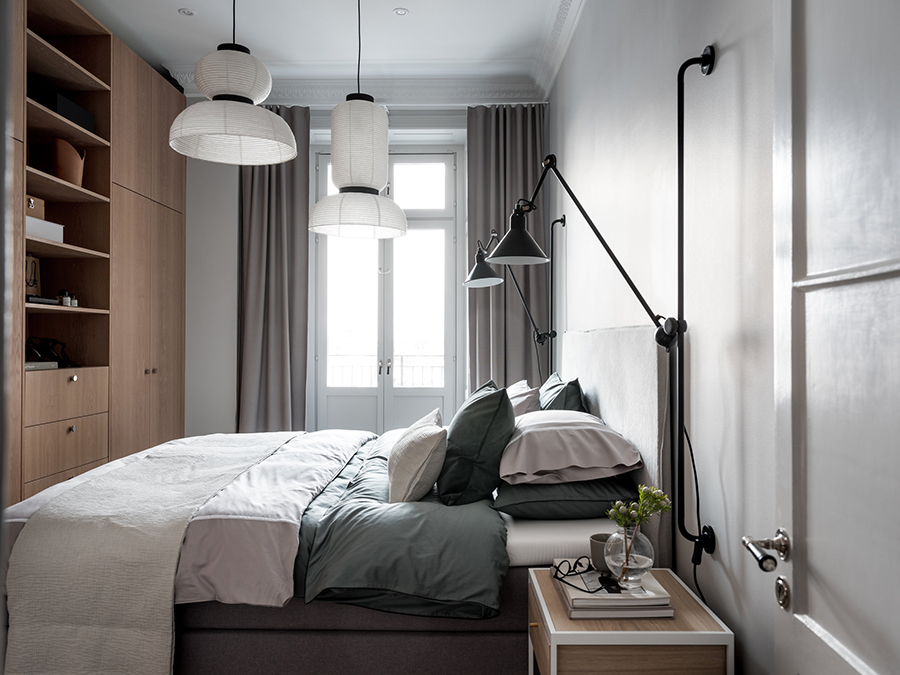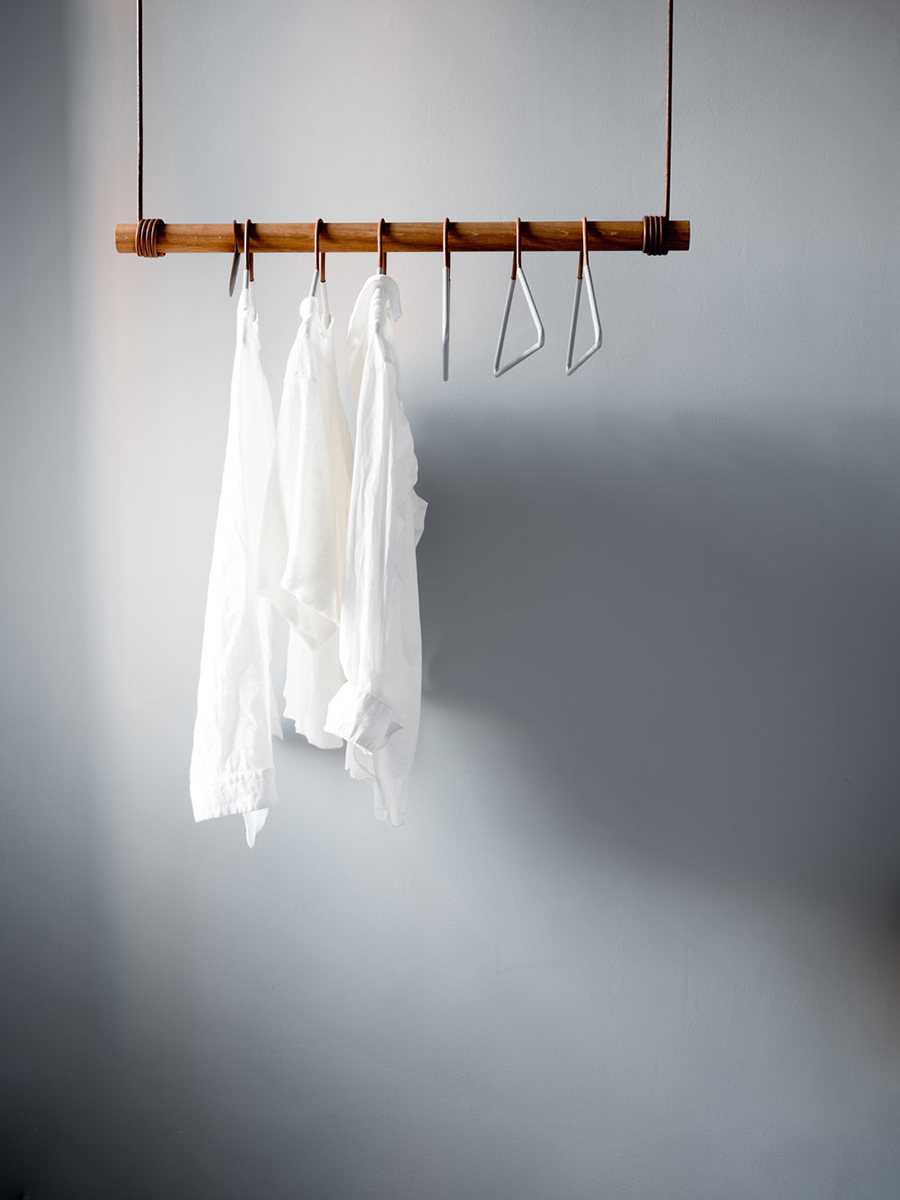 Elisabeth