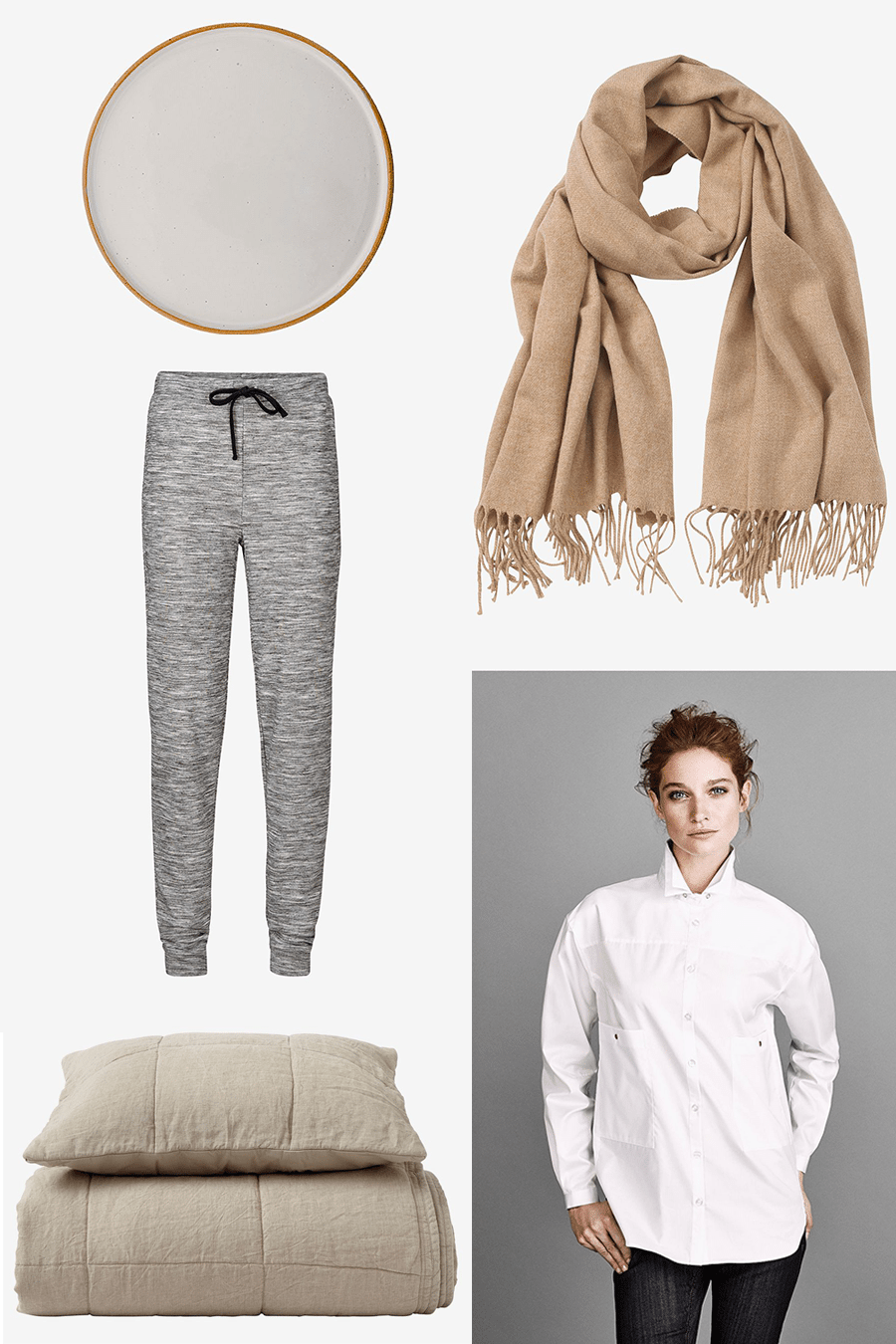 MY FAVORITES FROM THE SALES AT ELLOS

Sponsored post, in collaboration with Ellos
January is the time for the really good buys, at a reduced price. Looking through the endless pages of clothes, accessories and homeware can take hours, cause there is a lot right now. So, to make it easy for you I´ve picked my favorites from the sales at Ellos and I hope you like them. There is both something for yourself and for your home.
1. Ceramic plates from Bloomingville, nok 135,- (50% off normal price). These has been on my list for a long time, love the imperfect surface and unglazed ceramic edge.
2. All I want to do these days is wrap myself in warm scarfs and stay inside and away from the snowy, cold weather. The beautiful camel colored scarf looks both nice and warm, nok 149,- (40% off normal price).
3. Comfortable "I-wanna-wear-all-day-long-pants" nok 174,- (30% off normal price).
4. Easy update of the bedroom with a new plaid in a pretty beige color. Premium quality plaid for the bed in washed linen, a real bargain at the price of nok 800,- (50% off normal price).
5. I always try to find a classic white shirt on sales and this one is a bit different and super cool. Tailored shirt, nok 250,- (50% off normal price).
Happy January shopping!
Elisabeth