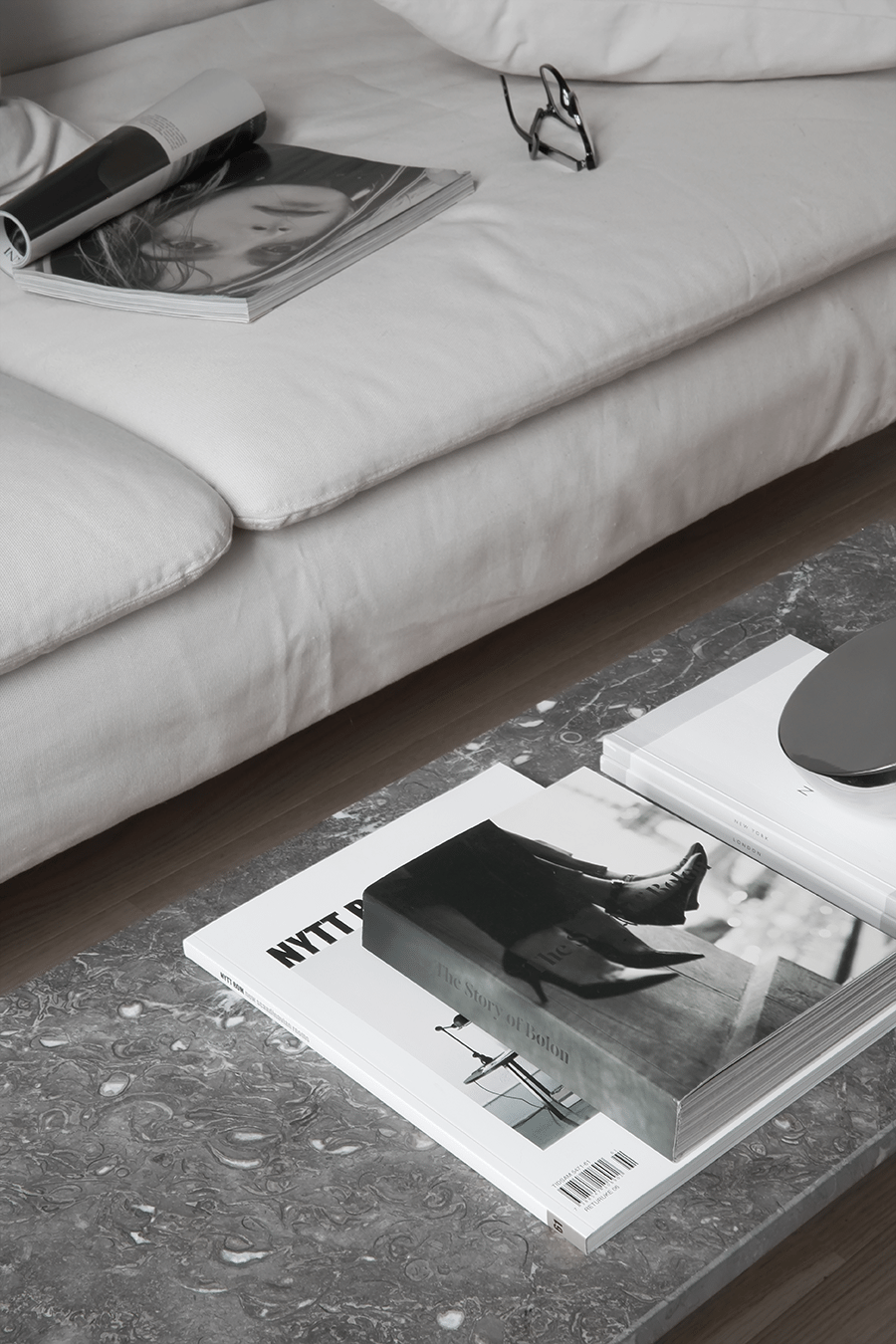 NEW IN // EJ 64 TABLE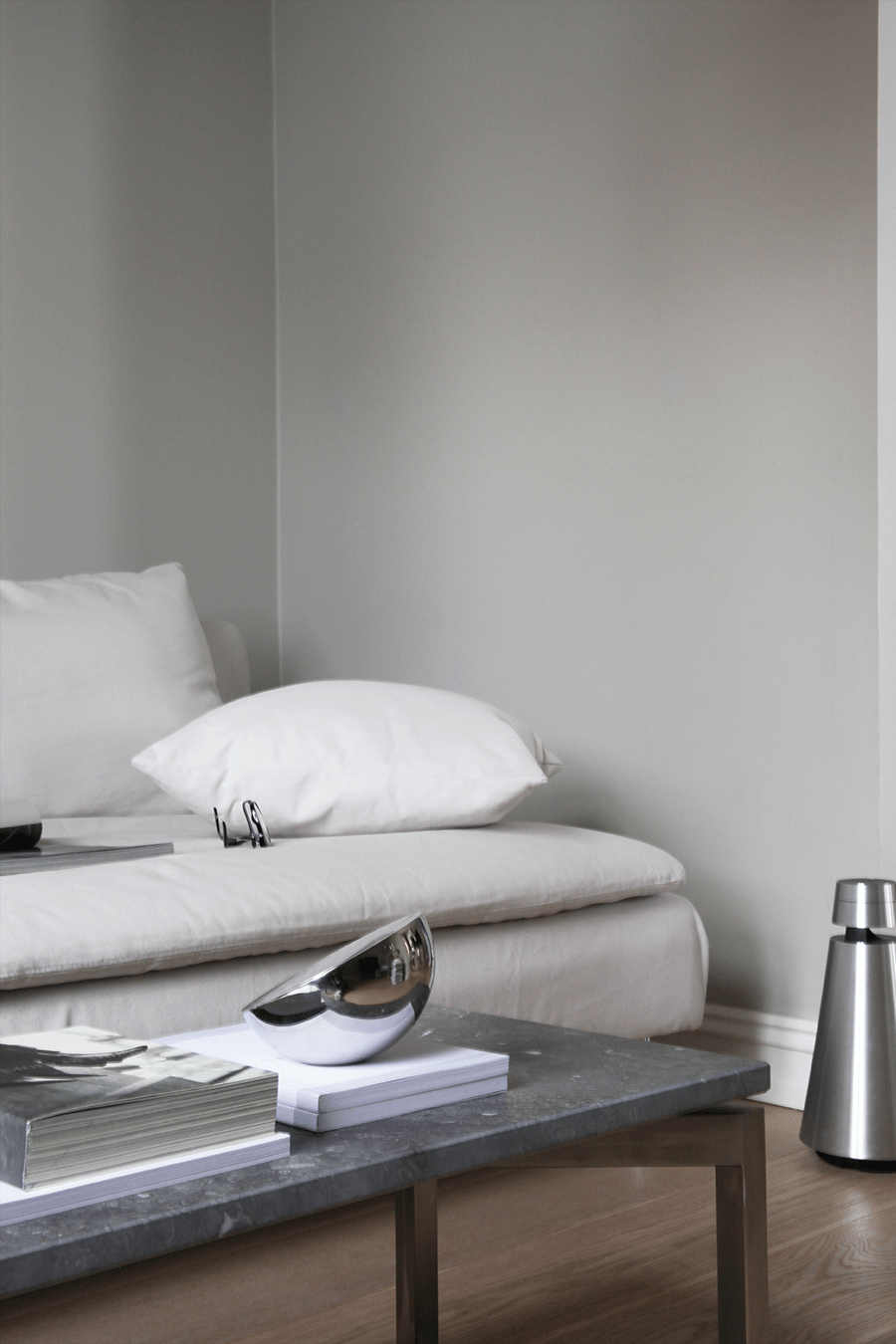 Ad, in collaboration with Erik Jørgensen
I started opening gifts early and the new EJ 64-G table from Erik Jørgensen was ordered for my new apartment. When it arrived I couldn't resist opening it and it looks quite good where it is right now too don't you think? The EJ 63-66 table series is a classic, and the new edition with Denver Grey marble I'm sure will be too. The modern and updated size fits my lifestyle much better than the bigger lounge tables. The one I got measures 100×35 cm, which is perfect for a small lounge table and also for a side table. I'm planning on using it as both, love being able to use furniture for more than one purpose. I think it will look amazing against the wall with magazines and room for stills as well as in front of my sofa.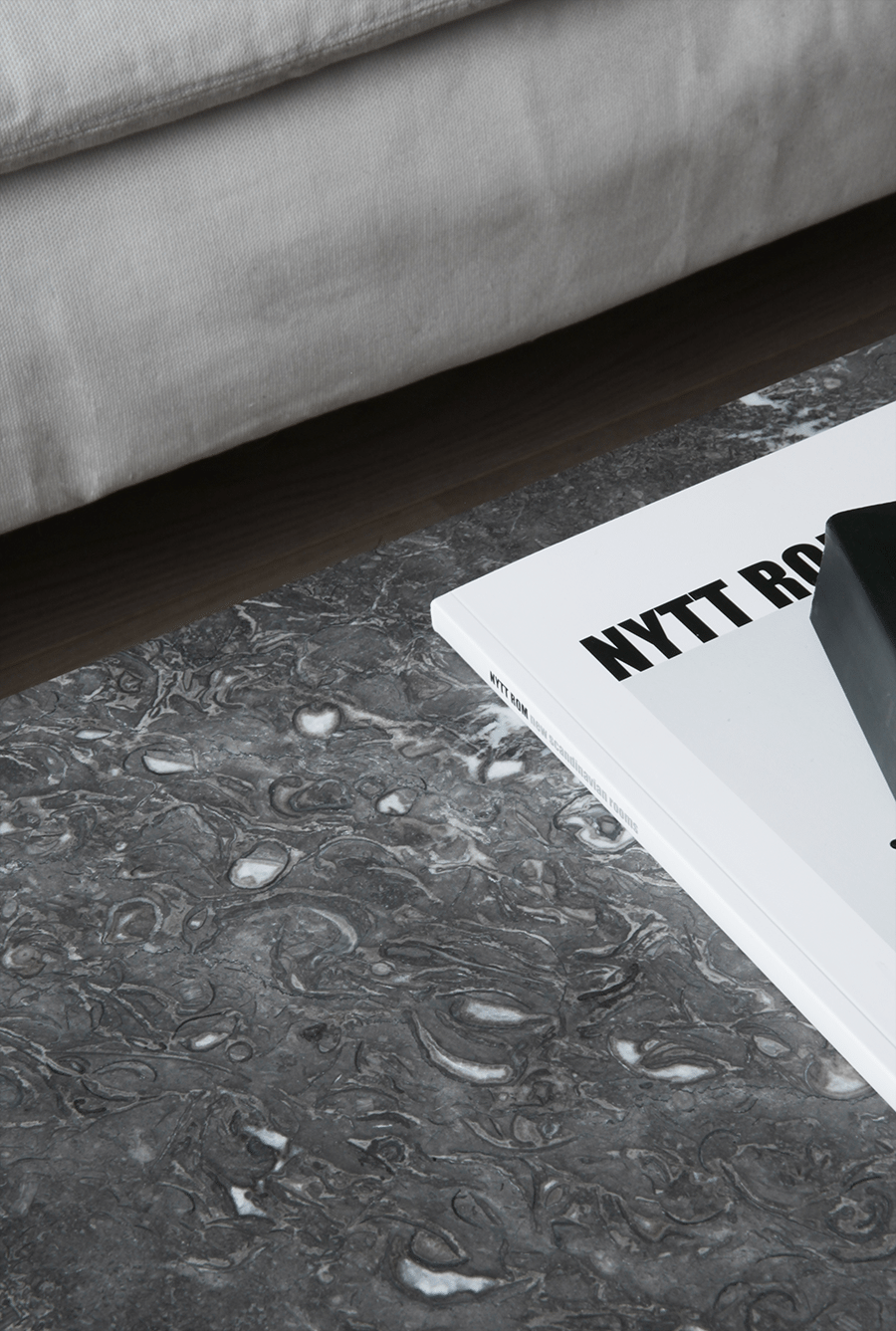 Erik Jørgensen was a trained upholsterer who founded a small worksop in the Danish town of Svendborg in 1954. His expertise was in high demand from the local community. Later on he developed a small sofa collection where craftmanship, quality and aesthetics was his top priority. During the 1980s Erik Jørgensen entered the contract market and had already started collaborating with known designers in the 1960s. Today we know this second-generation family owned company as a company with passion for design and quality craftsmanship who strive to create furniture that lasts. Design icons like the Corona Chair, the Delphi Sofa and the Ox Chair is all made by Erik Jørgensen. They continue to do design partnerships with innovative designers and one of the latest is the Hector sofa, designed by Norwegian Anderssen & Voll. You can see some of theme here, from my visit to the newly opened Erik Jørgensen showroom back in June.
The EJ 63-66 table series was designed in 1999 by Foersom Hiort-Lorenzen, typical for its time with shiny steel legs and tabletop in matt marble. The new versions is available in different kinds of marble and black granite, the legs is also available in matt black lacquer in addition to the classic stainless steel leg frame. The tabletop seems to be floating on top of the legs and makes an illusion of a lighter table that I find really beautiful. Four different sizes and five different materials makes it easy to find a favorite from the collection, and I cant wait to include this table in the interior in my new apartment.
Elisabeth