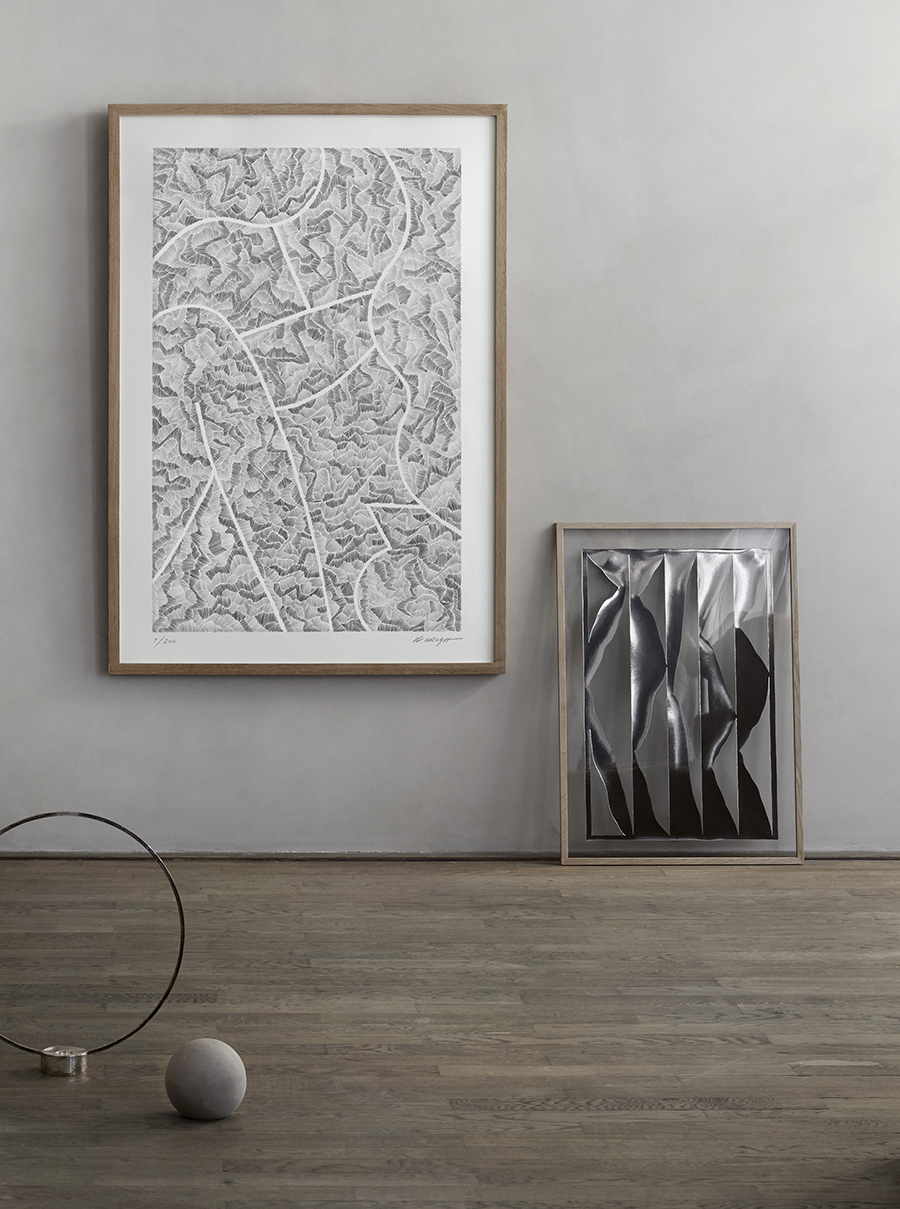 NEW WORK BY DANISH ARTIST KRISTINA KROGH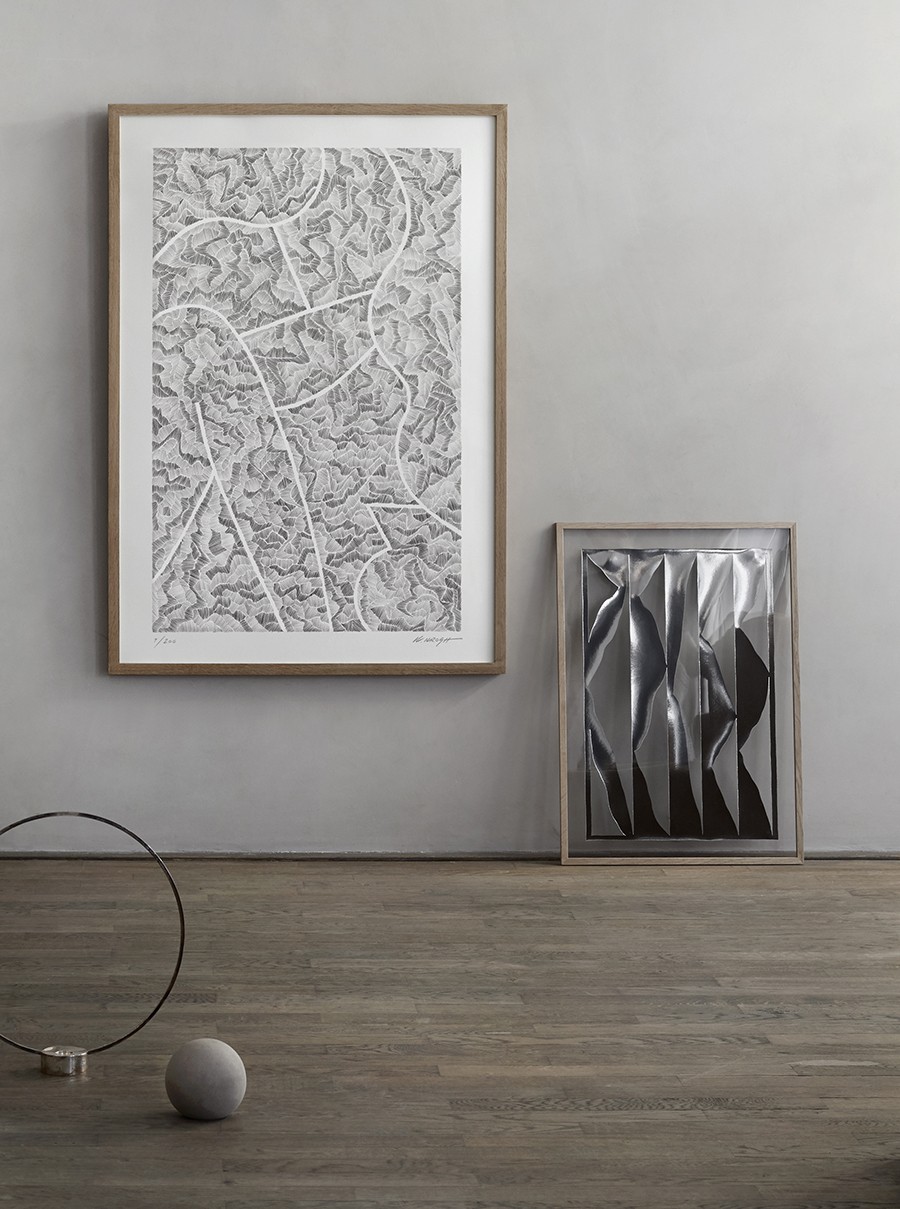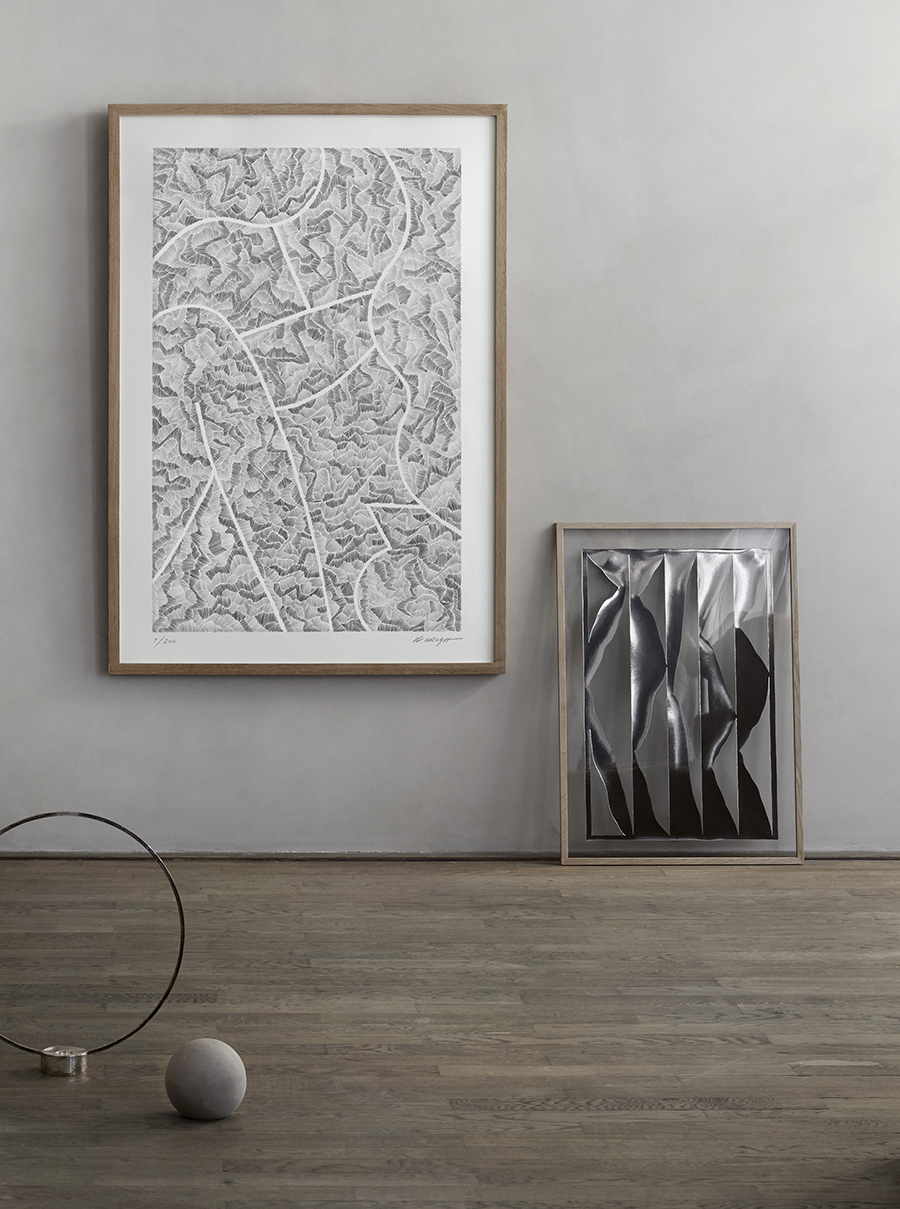 The Danish artist Kristina Krogh recently launched a new collection that she has been working on since the start of this year. The collection is a limited edition series consisting of paper cuts, three dimensional folded artworks, paintings and drawings. I´ve been a fan of Krisitinas work since early on, and this collection consists of so many beautiful works. I´ve already one or two onto my wishlist.
The artworks above is called Paths No. 1 and Over the Hills – Mirror. Paths No.1 is part of the series Landscapes consisting of works inspired by Danish landscapes with waving cornfields seen from above. These cornfields create beautiful patterns that look like little paths seen from a long distance. (I can't imagine anything more relaxing than the view of the typical Danish, flat landscape with waving cornfields and the sea in the horizon.) Over the Hills – Mirror is a papercut created from silvery chrome paper which reflects the light and its surroundings. It also comes in a gold variation.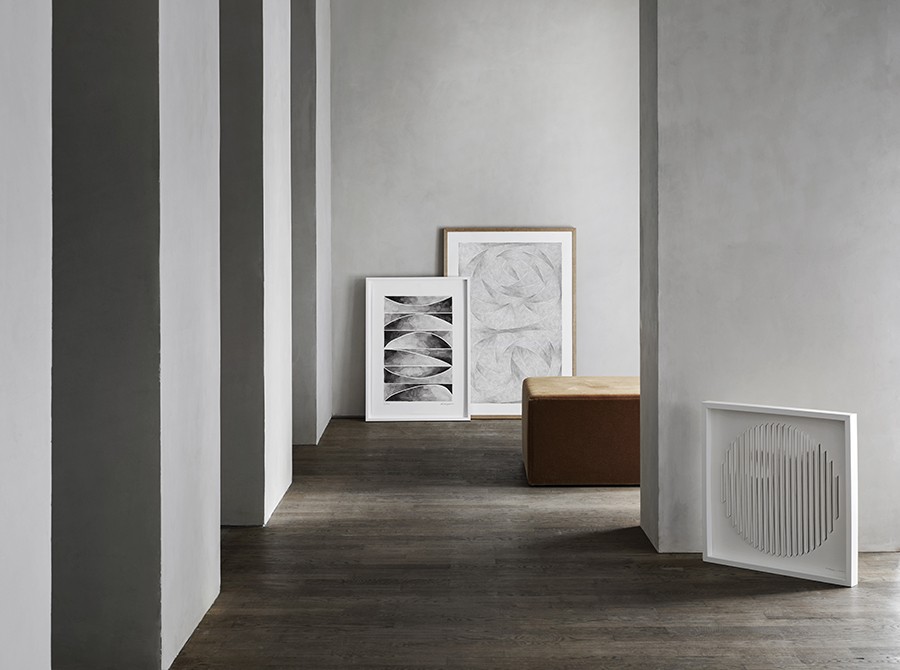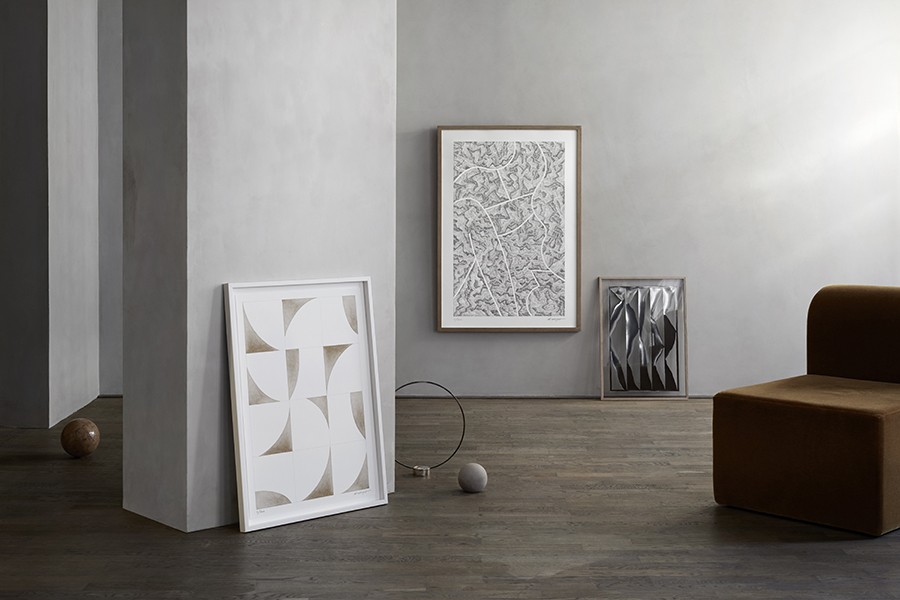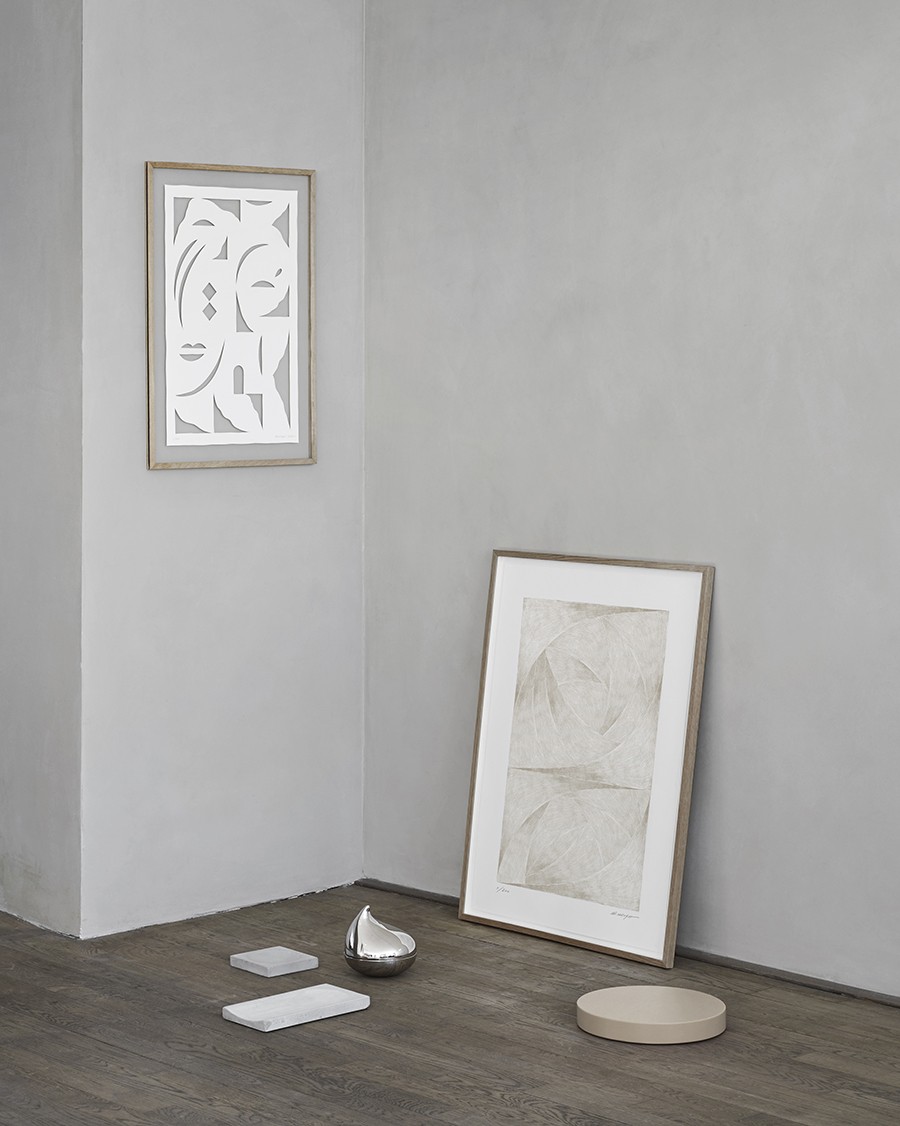 Above the papercut Face – White framed in a Moebe frame where it fits perfect. The papercut is made in a slightly smaller size than the frame, which gives air around the papercut. This minimalistic frame creates a light and airy expression because you get to see the color of your wall behind the artwork and frame. The other artwork is called Noon, part of the series Sky Transformations. The series consists off works inspired by the color transformation of the sky and the landscape in one day. The series consists of five different works: Dawn, Noon, Dusk, Midnight and Night. The art prints is made in a limited edition of only 200, signed and numbered by Kristina Krogh. All her works are made in limited editions, so once an artwork is sold out, it is gone for good.
Below the new Balance Candle Holder designed to lighten up any room with its simple yet sculptural expression. Featuring geometric shapes in solid hand polished steel and brass that balance on top of each other, the object can also be used as a small vase for single flowers.
Elisabeth