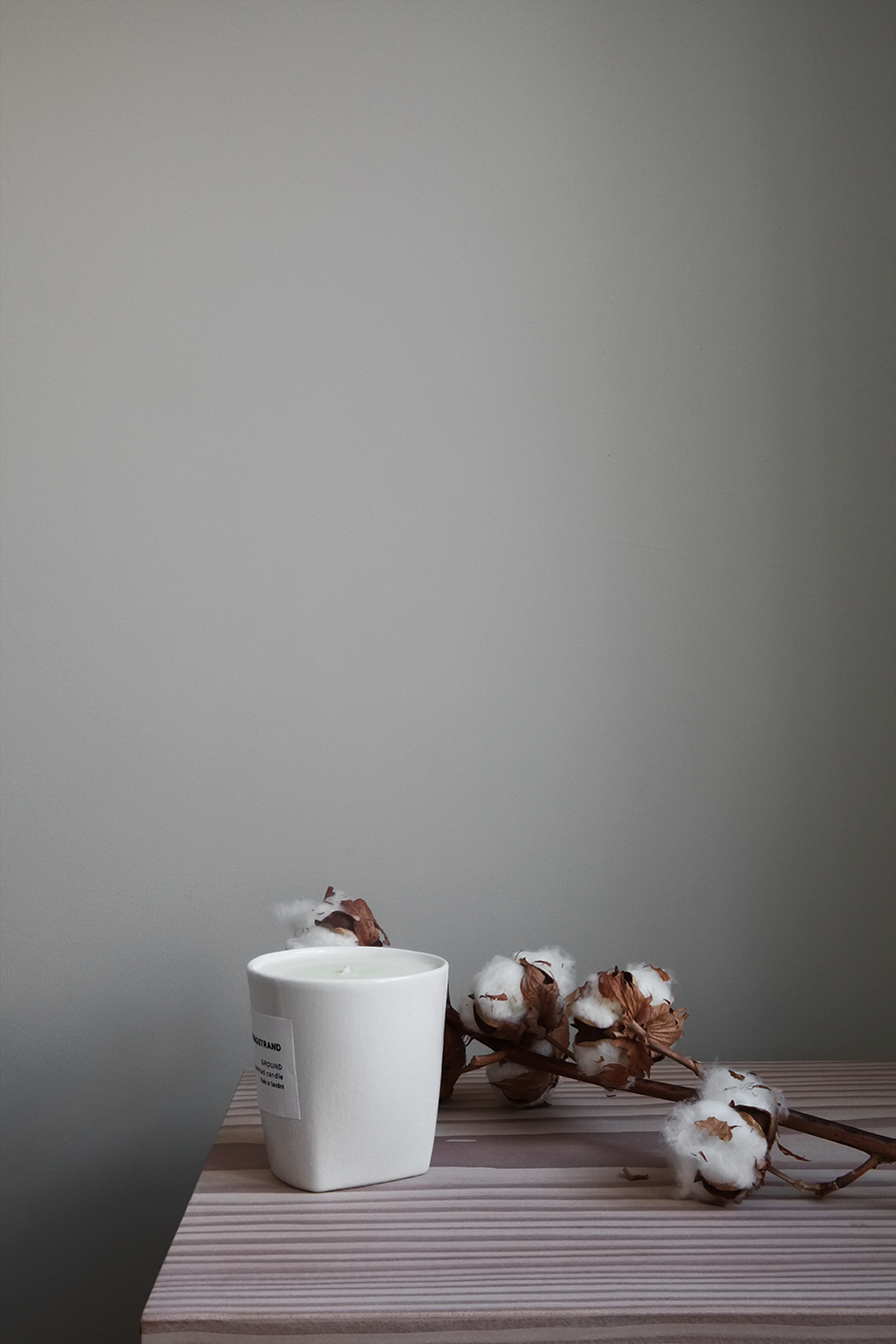 SCENTED CANDLES // BEST FIVE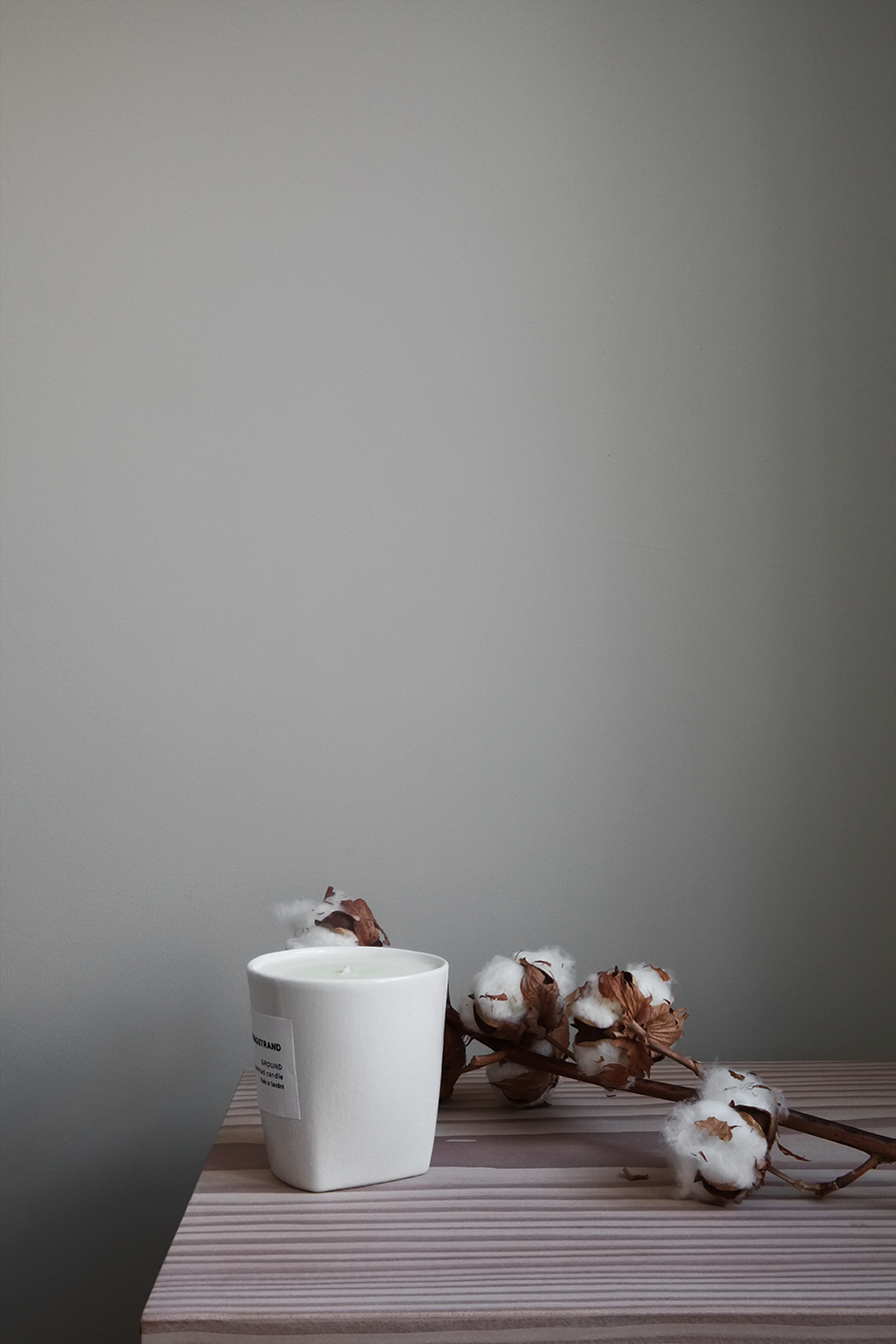 Scented candles can do so much for the atmosphere in a room. Preferable you want a candle with a subtle scent that fills the room without being noticed other than for the hints here and there. Even without being lit. I have had some of mine, way to expensive ones, for months. Of course, the smell will fade if you dont use it at all but by experience – the more expensive, the better quality. Both when it comes to the scent and for how long the candle will last, how it burns, what ingredients used etc. Care for your candle and it will last longer and look better. By shortening the wick you allow it burn more slowly and also avoid black unsightly black smoke marks around the edge of the glass. My top five is; 
Le Labo – Santal 26
Santal 26 is described as an aristocratic scent, at once gentle, smoky and leathery. All Le Labo candles are soy wax based, hand-poured and highly concentrated in oils.
Byredo – Cotton Poplin
"From the starched collar of a cotton poplin shirt to the faint crease left when you unfold a linen pillowcase. White fabric woven with notes of chamomile, luminous cedar and tender musk. And, behind this comforting, almost downy vapor, lies the metallic and invisible sting of the iron." I'm a sucker for enchanting story telling and this one had me even before I had smelled the candle. Which also smells amazing. 
Ann Ringstrand – Ground
Ground is aromatic with a green tonality. The scent is fresh with a light spicy start and a metal lime stony ground. The stone ware, ceramic cup is designed by Ann Ringstrand and handmade by Gustavsberg Porcelain Factory in Sweden. The perfume with the same scent from Ann Ringstrand is also one of my favorites.

& Other Stories – Assorted scents
The budget option among the scented candles that I can wholeheartedly recommend. Lots of different scents to choose from but look for the one with fig in if you like some of the other scents I've recommended here. Smells heavenly! Up until now Norwegians has only been able to shop at & Other Stories when traveling but in spring this year & Other Stories will finally open in Oslo. I'm looking forward. 
Diptyque – Figuier
Figuier recalls the warmth of fig wood, the freshness of its leaves and the milky sap. Diptyque has long traditions making hand crafted candles. I think this one was the first really exclusive candle I got myself and I will forever remember the feeling of excitement lighting it.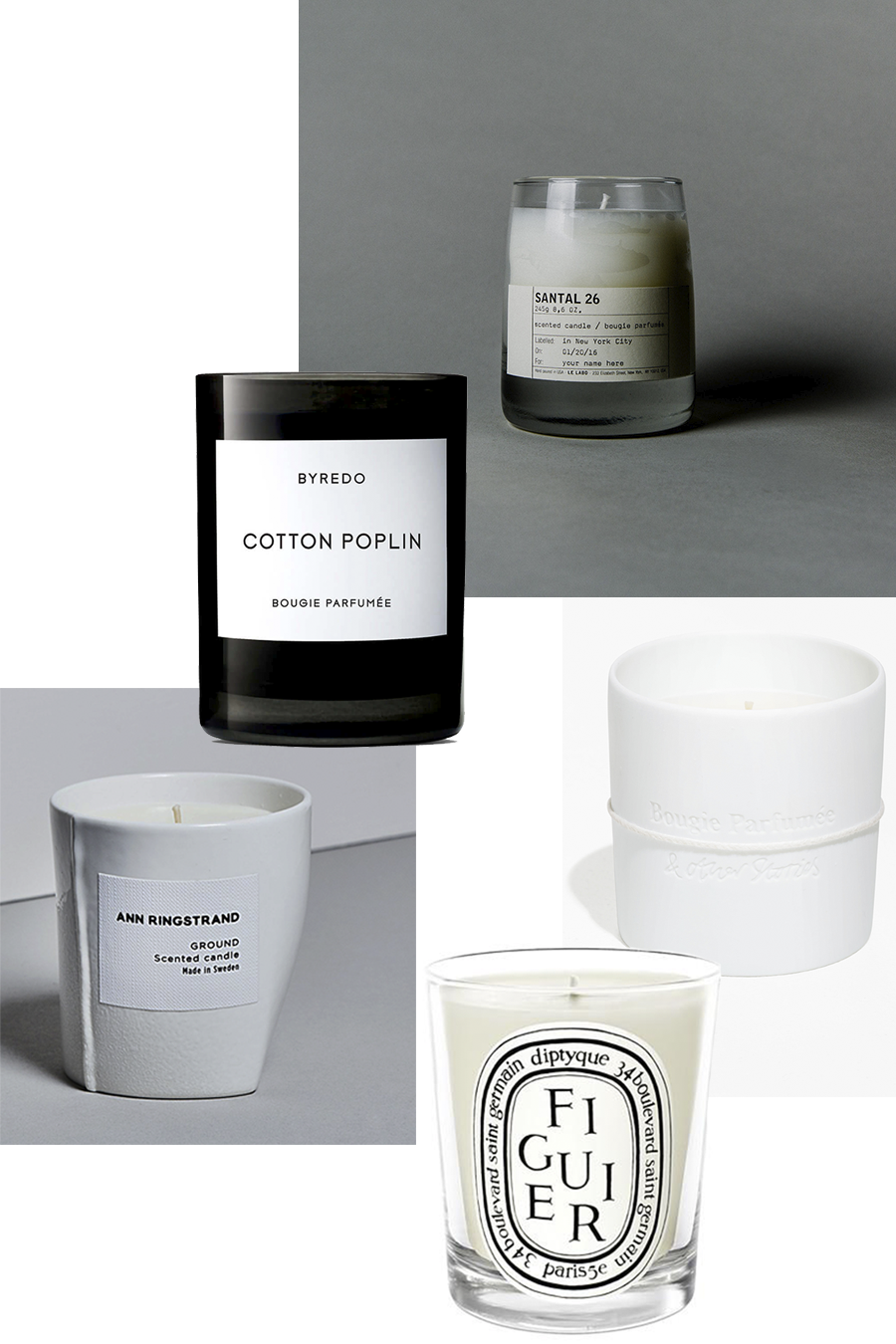 Elisabeth