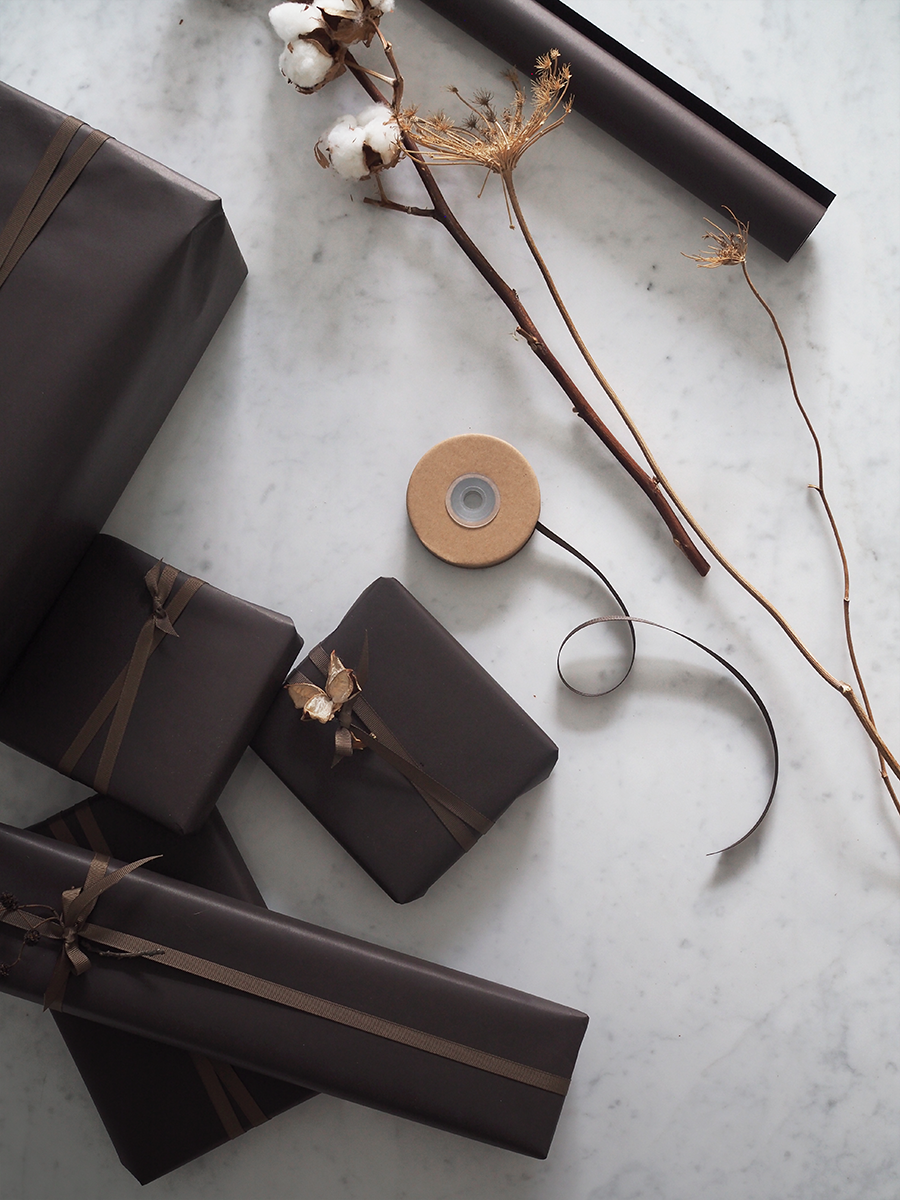 SIMPLE WRAPPING IDEA FOR CHRISTMAS
Tendencies saying we buy fewer presents, gifting experiences or give to charity – and instead of chaotic last minute shopping spend time with our loved ones. A very healthy and sustainable approach, we do have enough things already – right! I am in, but I am also giving my family a few presents for Christmas. And as for the wrapping, less is more, always. My best tip, keep it simple, manageable yet beautiful by choosing nice paper (recyclable) and ribbon to wrap your presents and decorate with  dried flowers and cones. Reusable gift bags and a spruce of evergreen also looks nice. Wrapped with love!
More ideas like this here.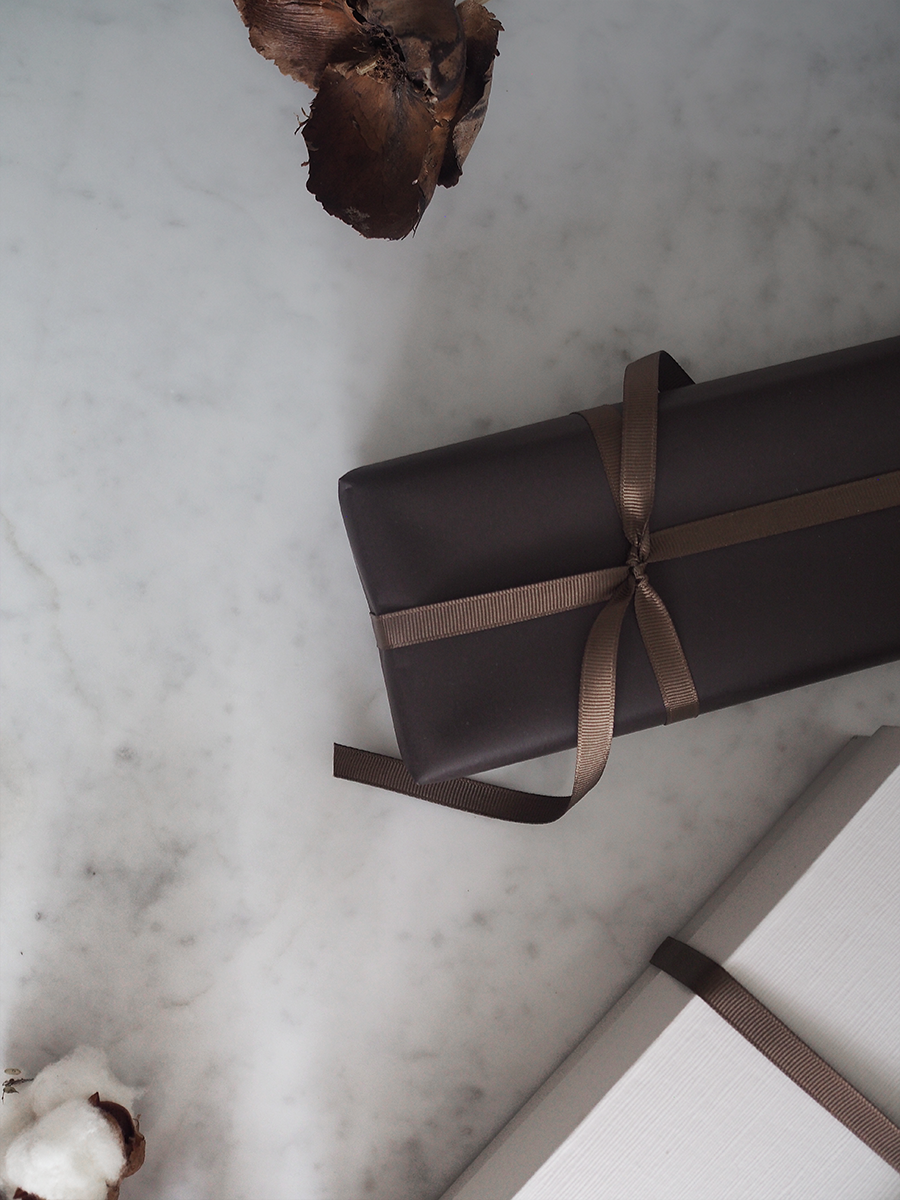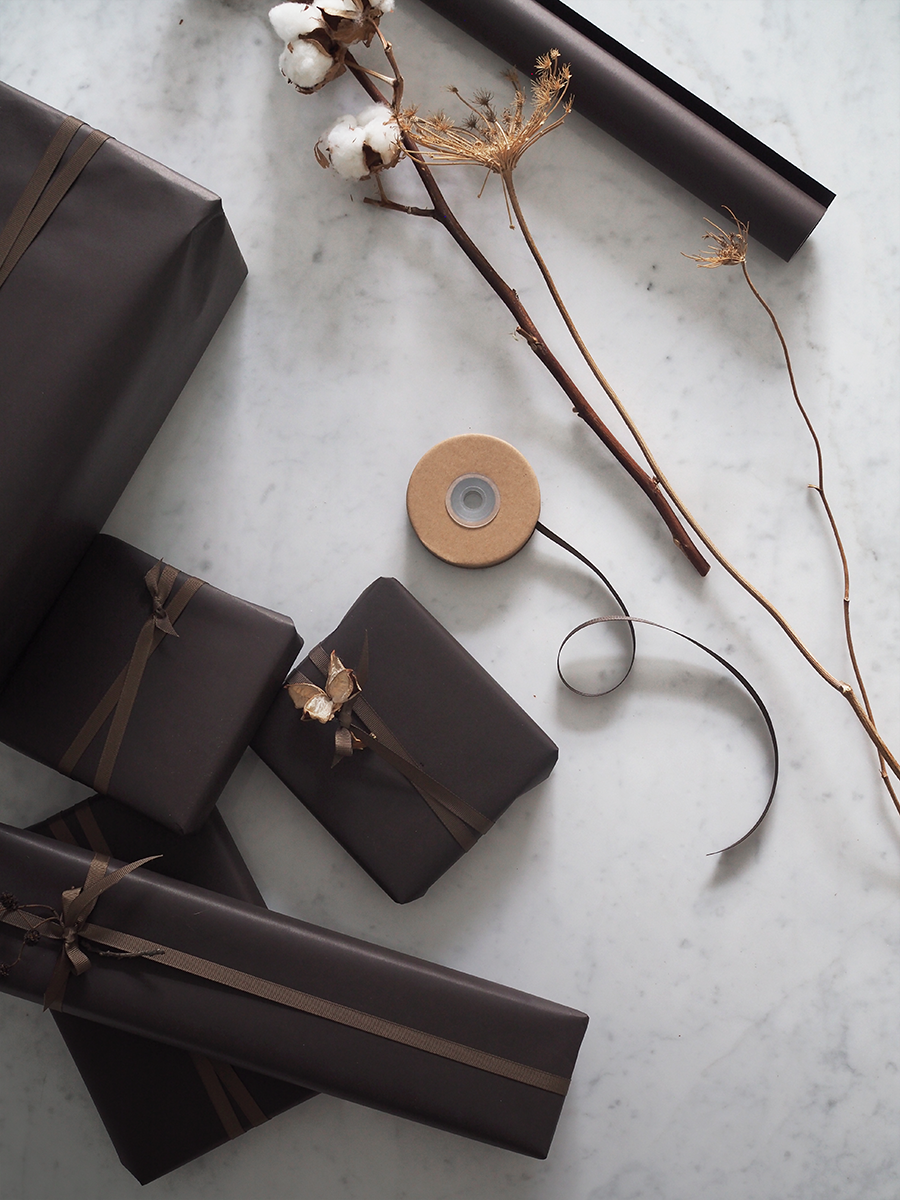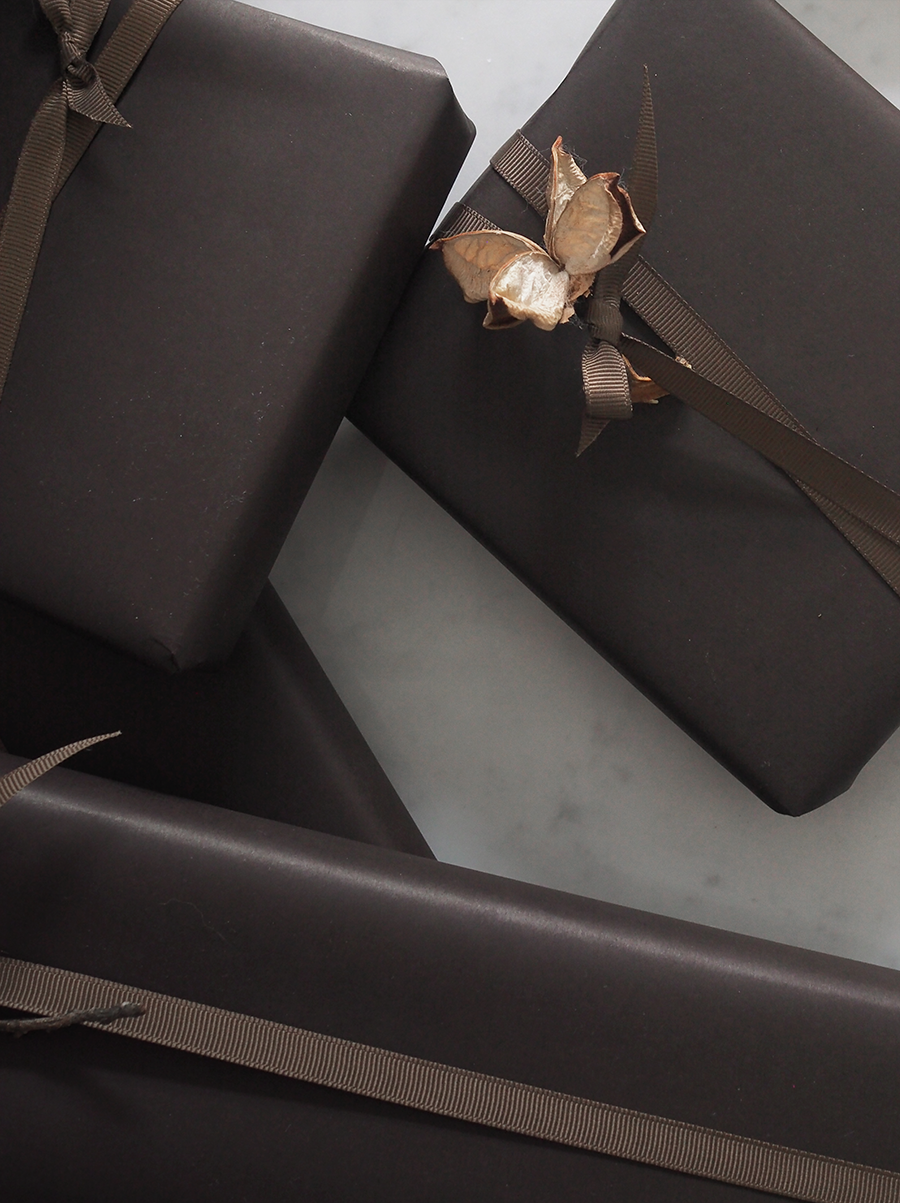 Paper and ribbon by Stefan Papir.

Elisabeth