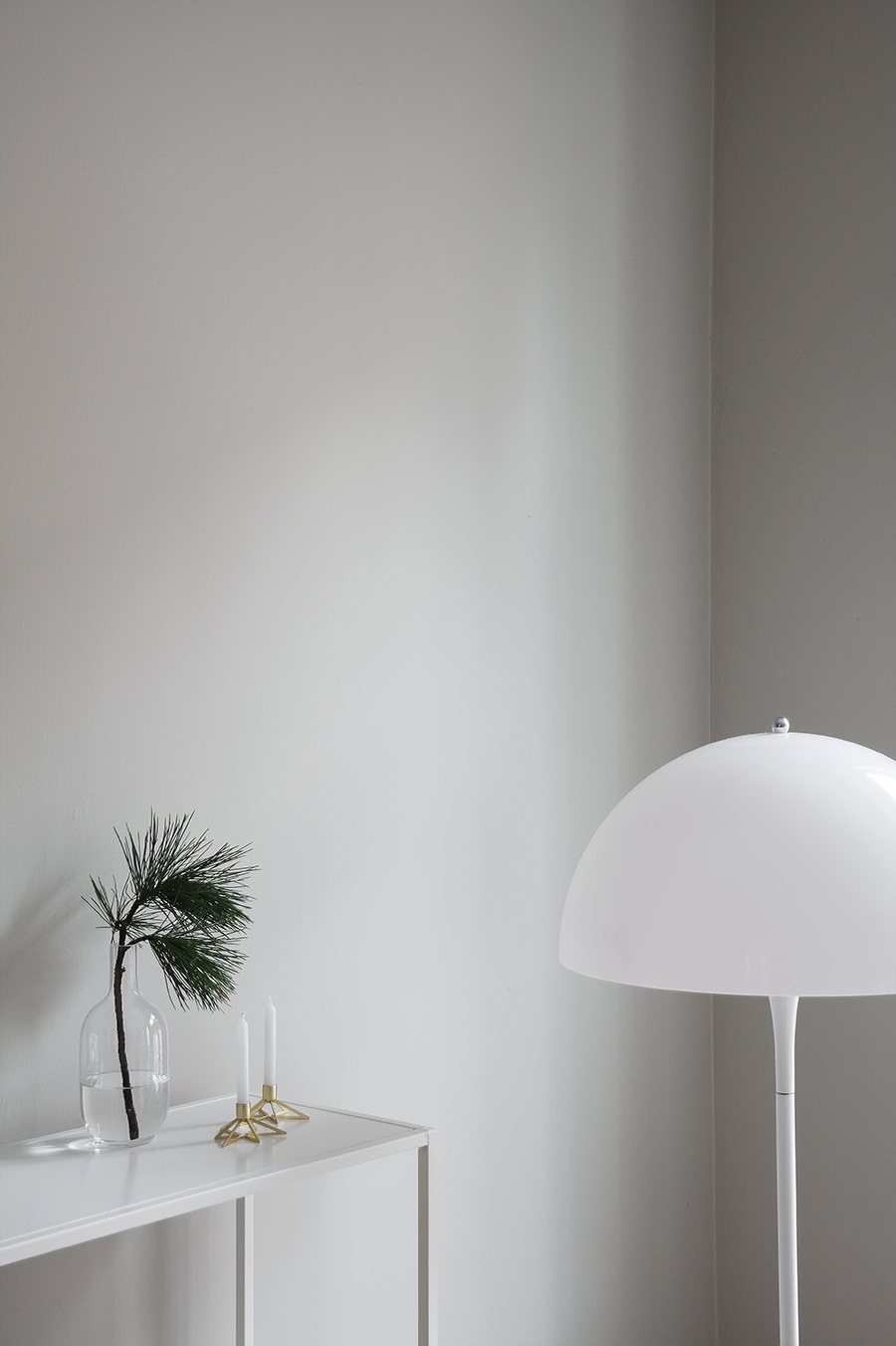 SMALL CHRISTMAS DETAILS AND A GIFT TIP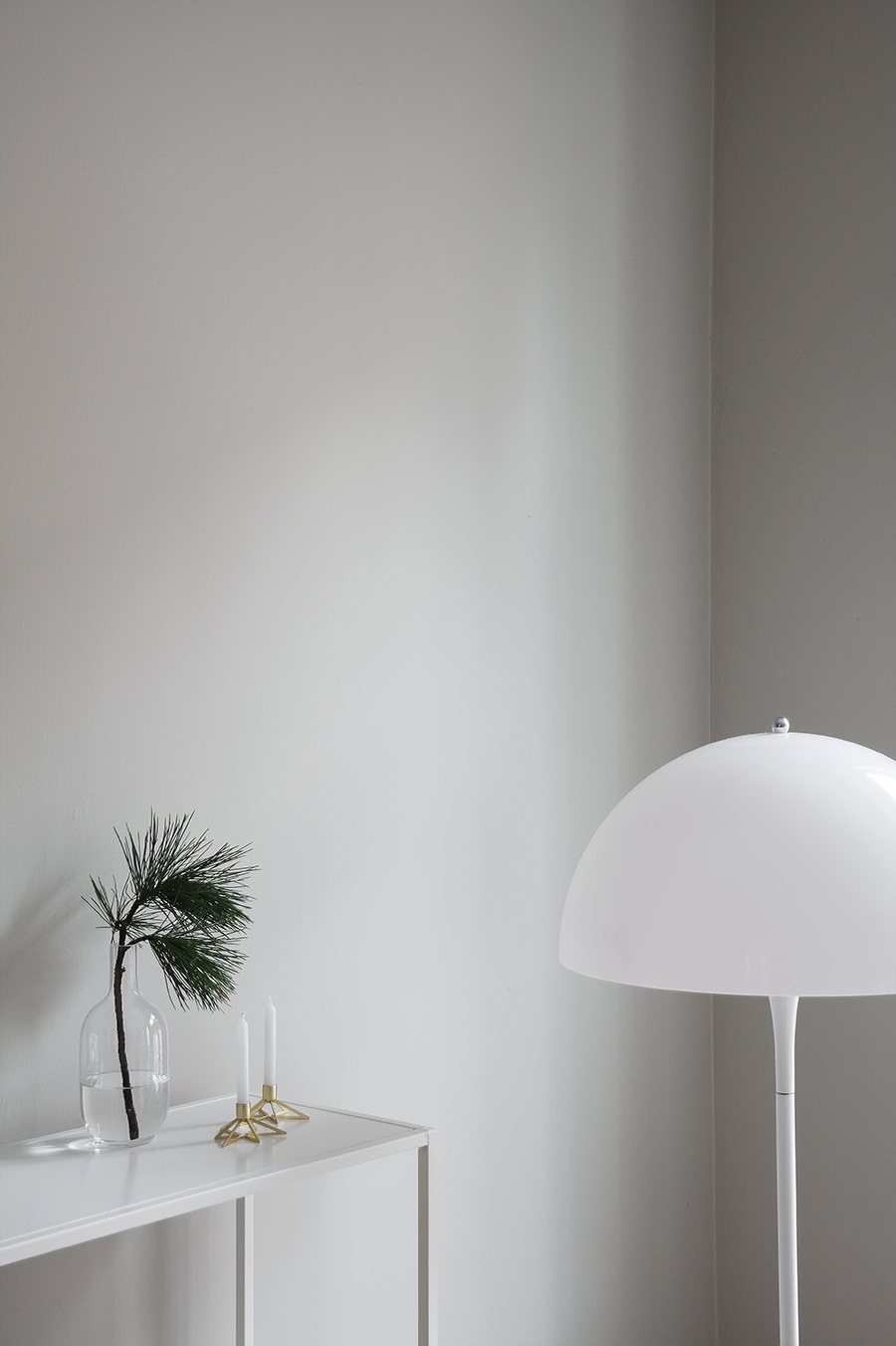 I am keeping the boxes filled with Christmas decorations open in my kitchen and add something new to the interior whenever I have time. Its such a nice way to slowly getting into the festive mood and the children discover something new every day – it might be the best part of it. The small candle holders in brass go years back and with a small twig of pine it makes a nice Christmas decoration on my shelf.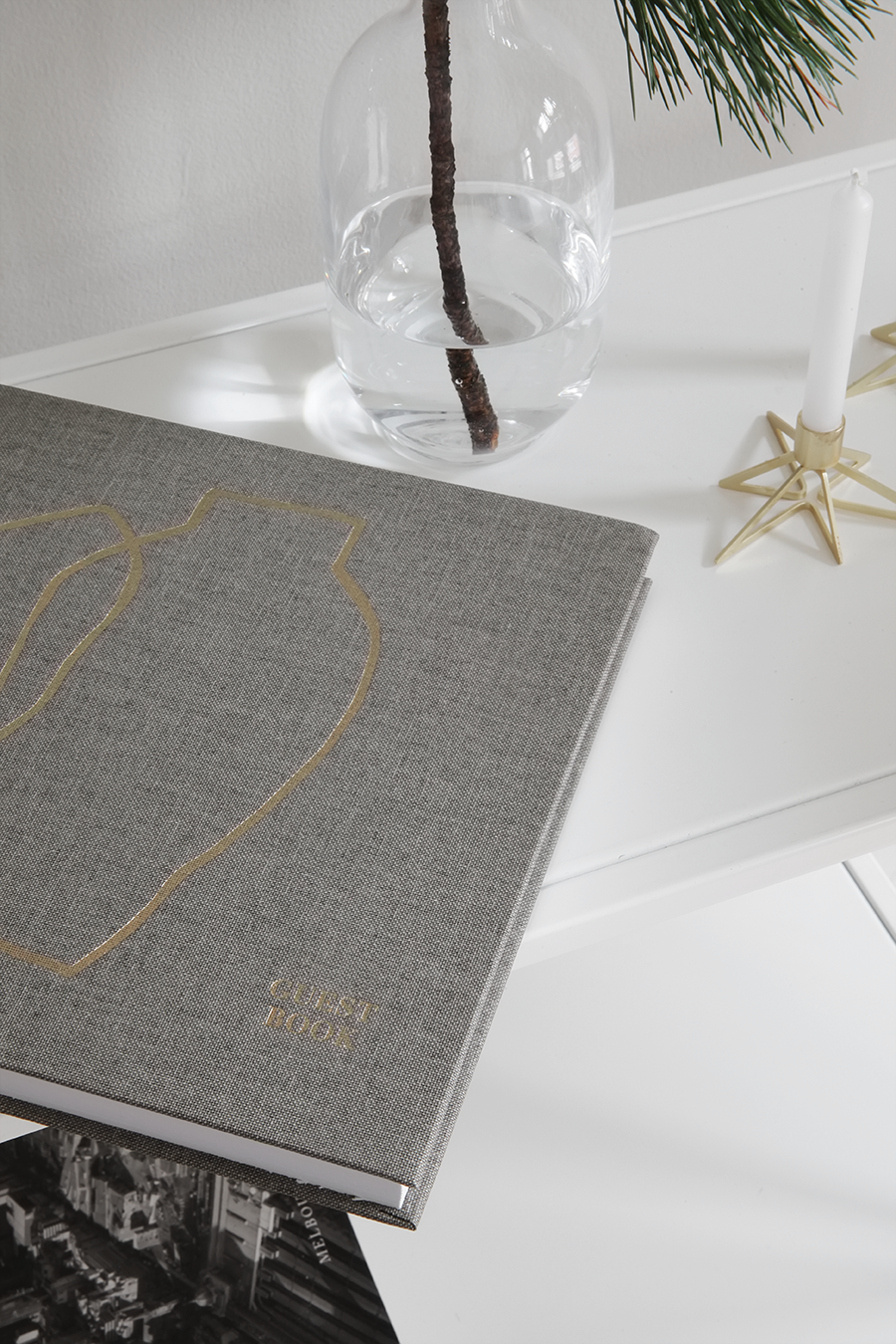 I was gifted a beautiful Guest book by Ferm Living recently and the tip needs to be passed on. Normally we keep these books in our cabins or summer houses but why not have one in our homes as well? I think the idea of having my friends and family to write me a small note when they visit is great. I know for sure that all the memories already created with the people I love in my home would be so nice to have in this book. So now you know, next time you're visiting – a greeting in the guest book is on my wish list. A gift tip for anyone who likes keeping memories. 
Elisabeth