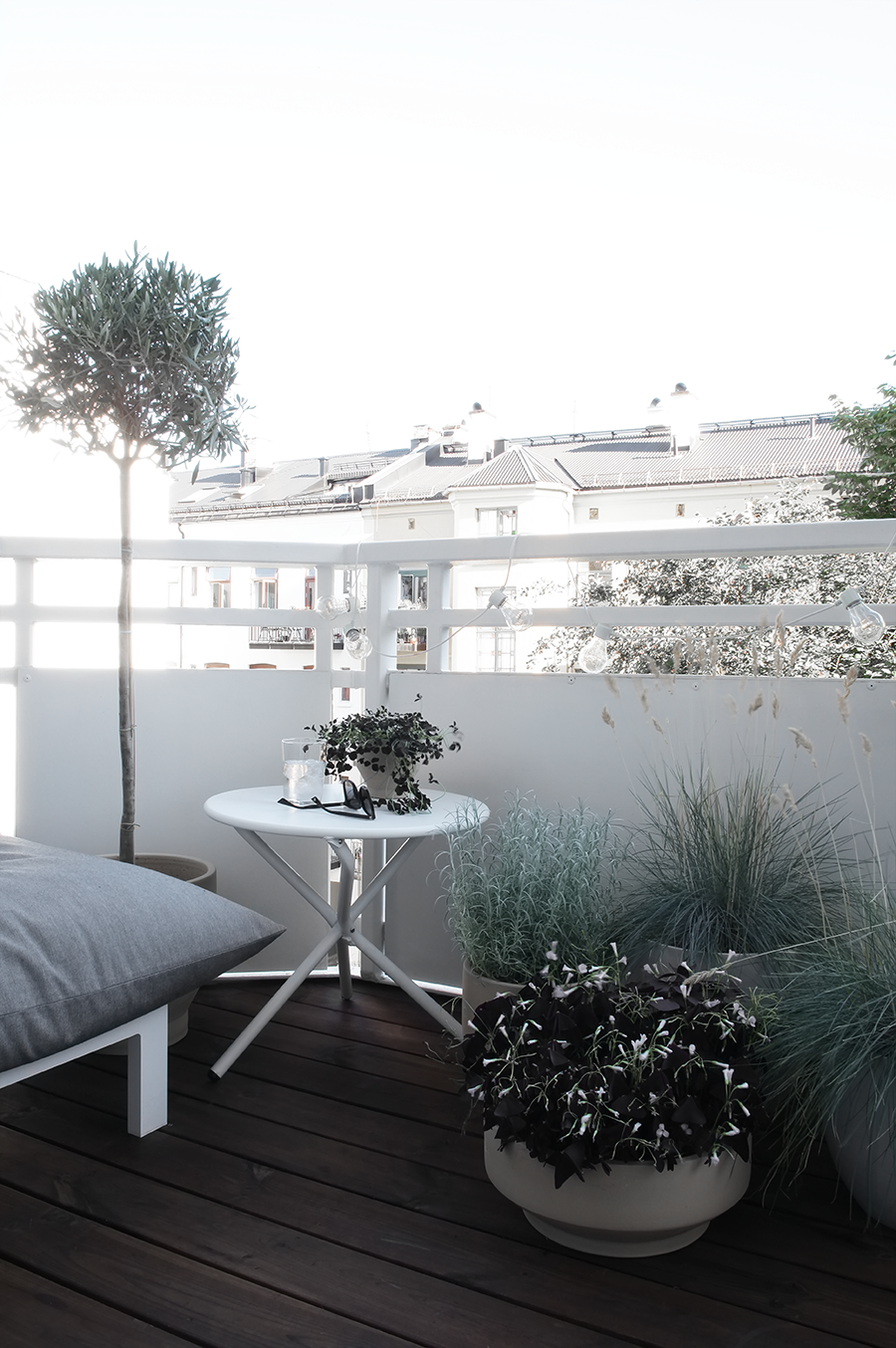 SMALL CITY GARDEN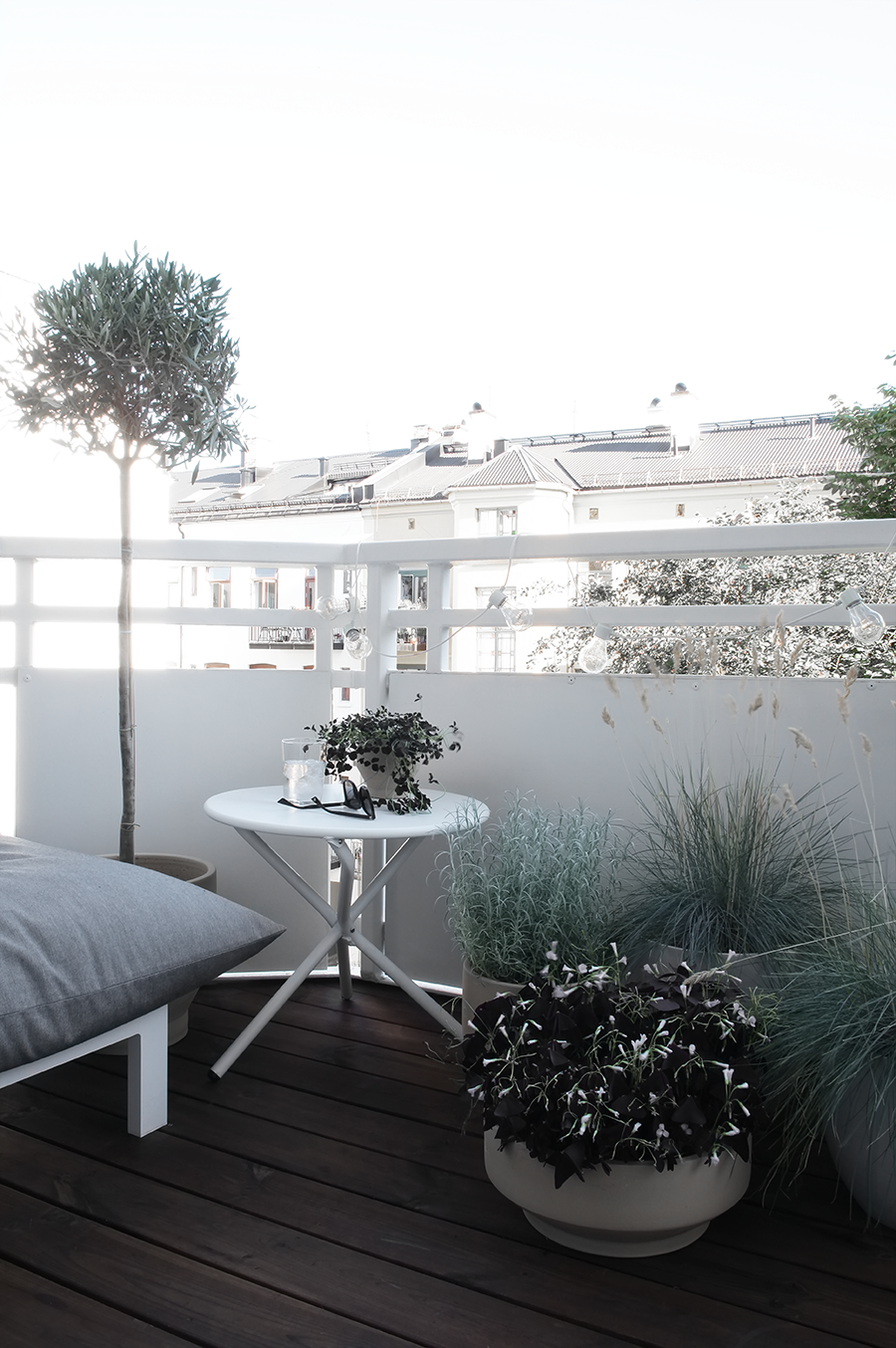 I just realized last night that during the amazing and very unexpected summer weather we've had in Oslo lately I have completely forgot to show you how my balcony has turned out after I started spending time there. I did a blogpost in early April, but back then it was no where close to be what it is nowadays. The small city balcony is my own little private garden escape. Stepping out here in the morning with my coffee there is nothing but the sound of birds, in the evening the sounds of neighbors talking, music, kids playing, the sirens (it is in the middle of the city after all), and the birds again.. I cant even describe how much I love hearing these sounds and the atmosphere it creates.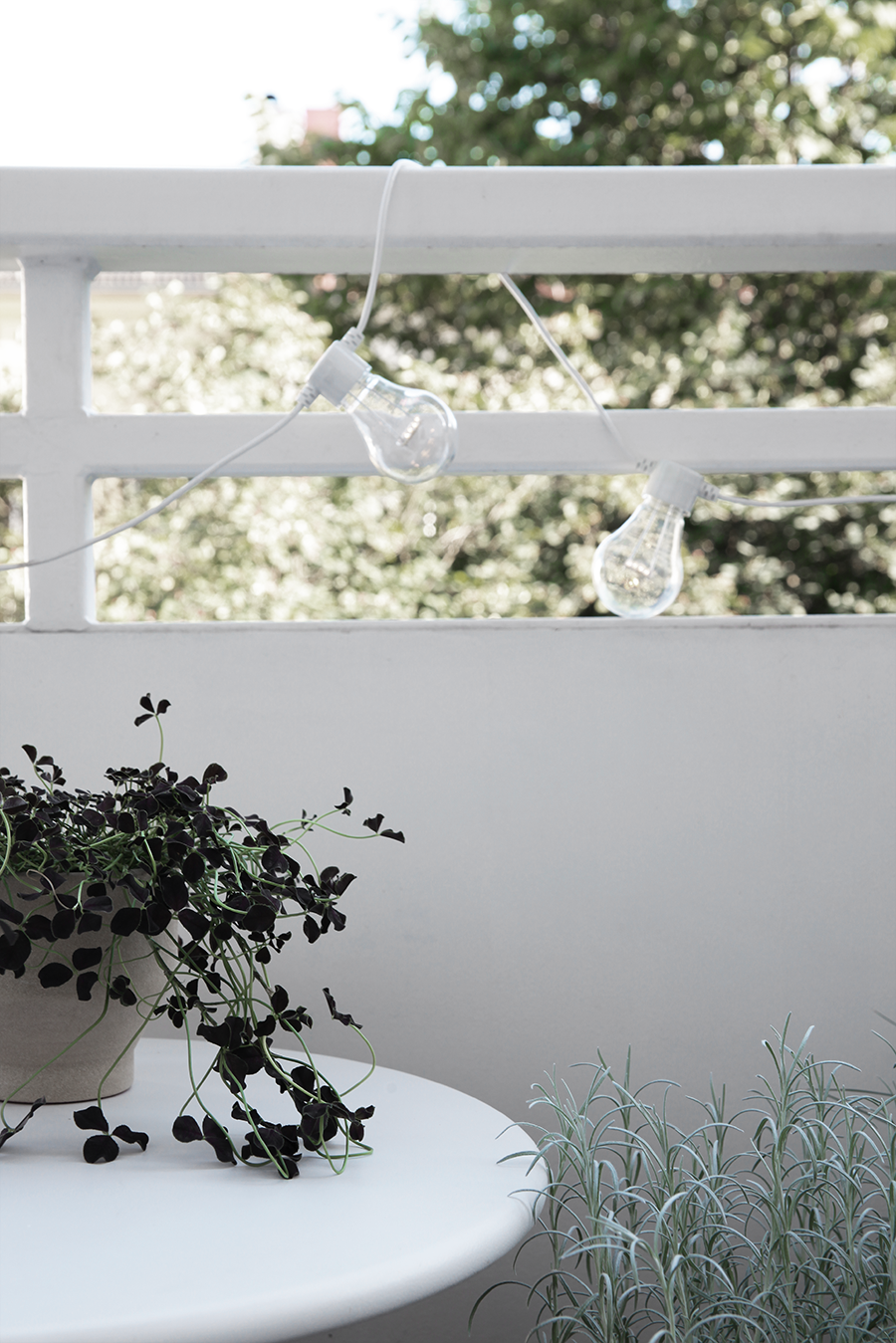 By now I haven't really done a lot of changes to the space other than furnish it and getting a lot of plants. I´m planning on changing the floor boards to something similar to what I have inside my apartment by time, and in the other end than what you see here to build a bench to go with a small dining table. Nice to have some projects to come, right?! Finding the suitable furniture for small balconies like this is essential to take advantage of the space available. Smaller furniture that can be moved around where you need it combined with custom built or bigger sofas/benches has been my solution. The sofa (Skagerak) fits two persons perfectly, or three when I'm cuddling up with the kids. The name Float is very much describing for it, I am simply not moving inside in the evenings when I have this one outside. The small side table I brought with my from my previous balcony and is one of these versatile outdoors furniture which I easily move around and use wherever I need it.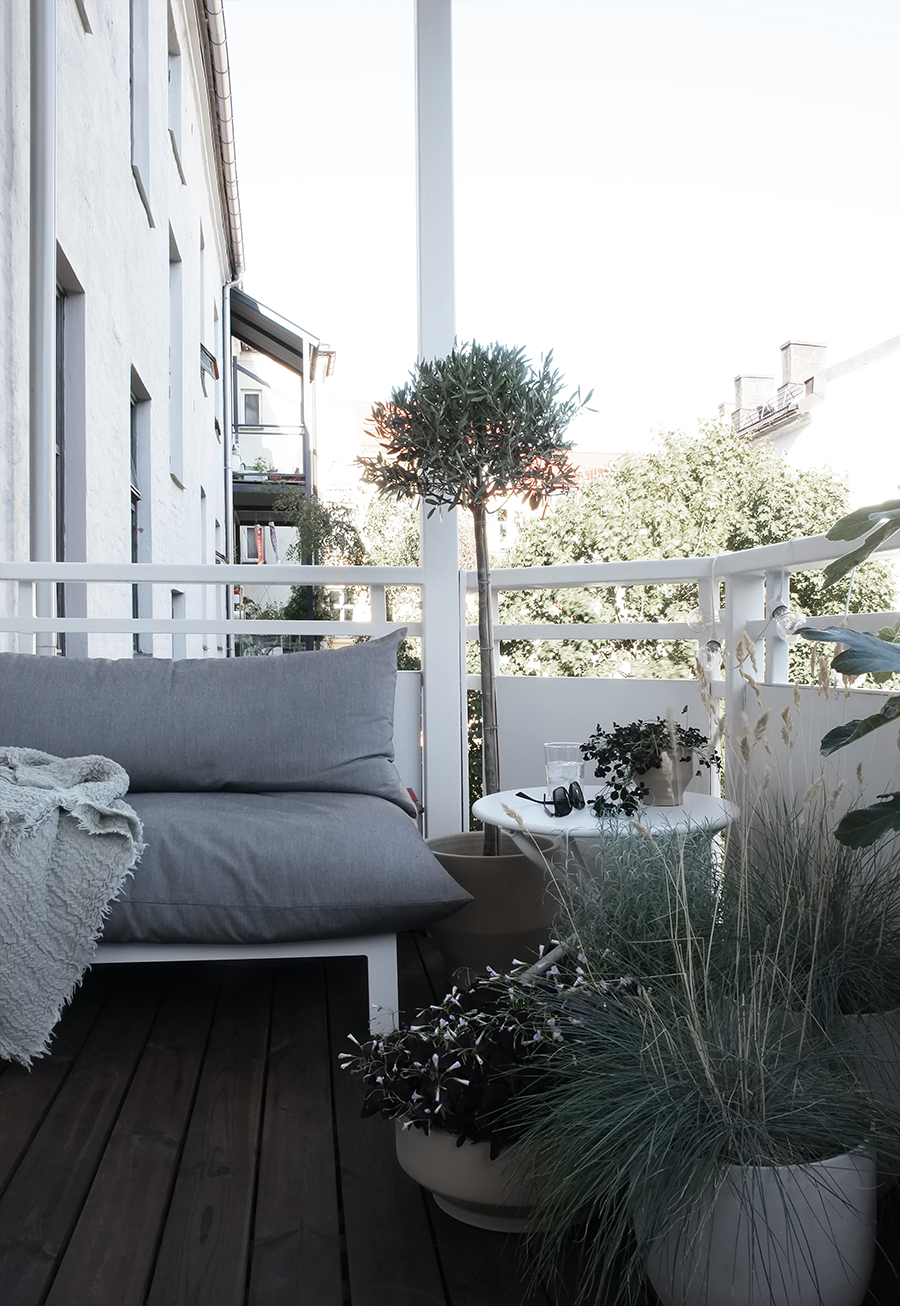 As for plants I'm sticking to the same color scheme as previous years. Light green-grey and deep purple. And theres of course figs, peppers, strawberries and herbs here too, struggling to stay alive in the heat. I find it easier to create the calm atmosphere I want in my outdoor space choosing two or three different colors. Scents and differences in texture creates so much nice variety and a good tip is to use different heights too – both for the plants and the pots. Summer nights, I'm ready for you.
Elisabeth