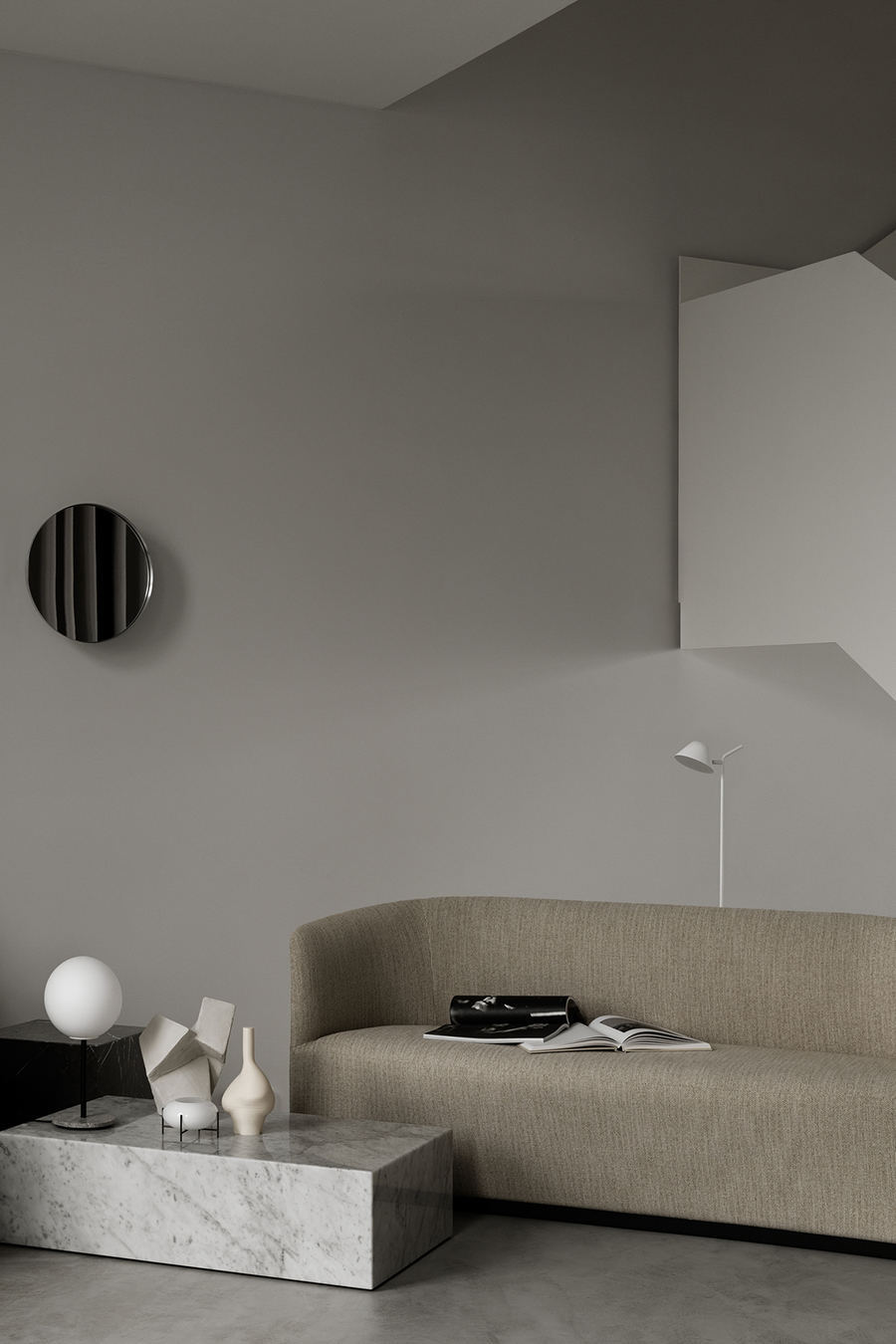 SPRING NEWS WITH A SOFT AND ELEGANT TOUCH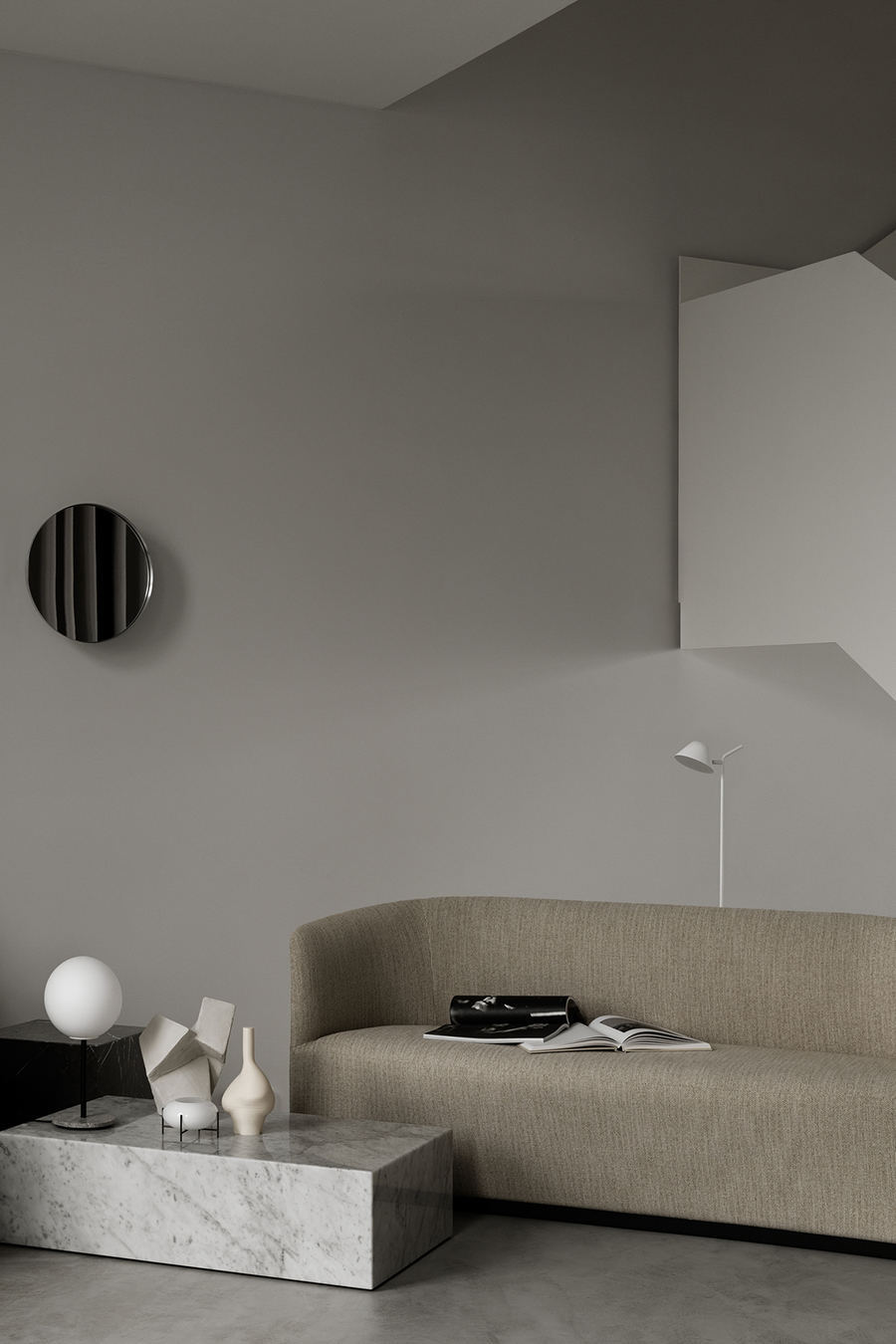 Its fair season again. January and February kicks of with furniture- and design fairs all over Europe and with it comes cool new product launches. I've picked some favorites from the ones I've seen already and there will be more to come. 
Menu always inspire with beautiful photos, and these are no exception. New from Menu is the Tearoom sofa (above), designed by Nick Ross. Continuing the series starting with a Club Chair, the new sofa and lounge chair demonstrate the vast potential of working with simple, geometric forms. The Tearoom series is pairing the luxurious feel of full upholstery with a clean silhouette rooted in geometric forms. Plinth table in marble remains as elegantly simple as it has been since the launch.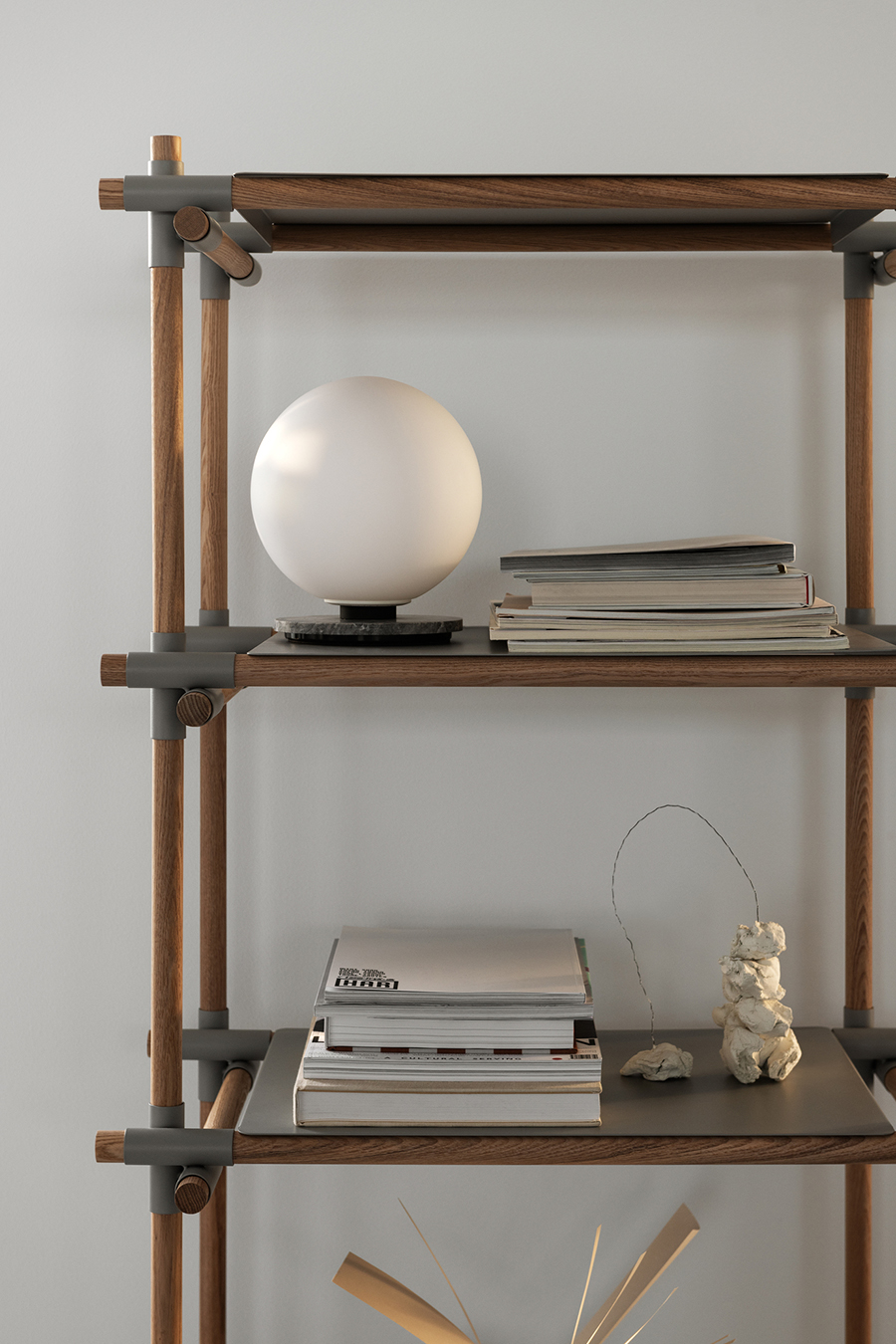 Menu also launches the Stick series in a new material. Its a bit of a 70s vibe to this, color combinations and material-vise – done in an very elegant way. The Stick System is a shelving solution designed to meet the needs of a young generation – mobile and on the move – the system can be extended and adapted to suit any space it inhabits. Cleverly designed with a maximum attention to detail by the Czech duo Jan Plechác and Henry Wielgus. 
Last up of my pics from Menus news is the Harbour Chair by Norm Architects. A favorite of mine and has now gotten a new family member, the Harbour Side Dining Chair. The new chair offers new possibilities for both retail and contract use. With its slender, compact shell, the design fits into more spaces and under more tables. The new shell replaces armrests with gently curved sides that retain the sense of being cradled and supported while inviting complete freedom of movement. It comes as an upholstered variant as well and with all legs variants as the original Harbour Chair. Showroom visit at Menu Space here.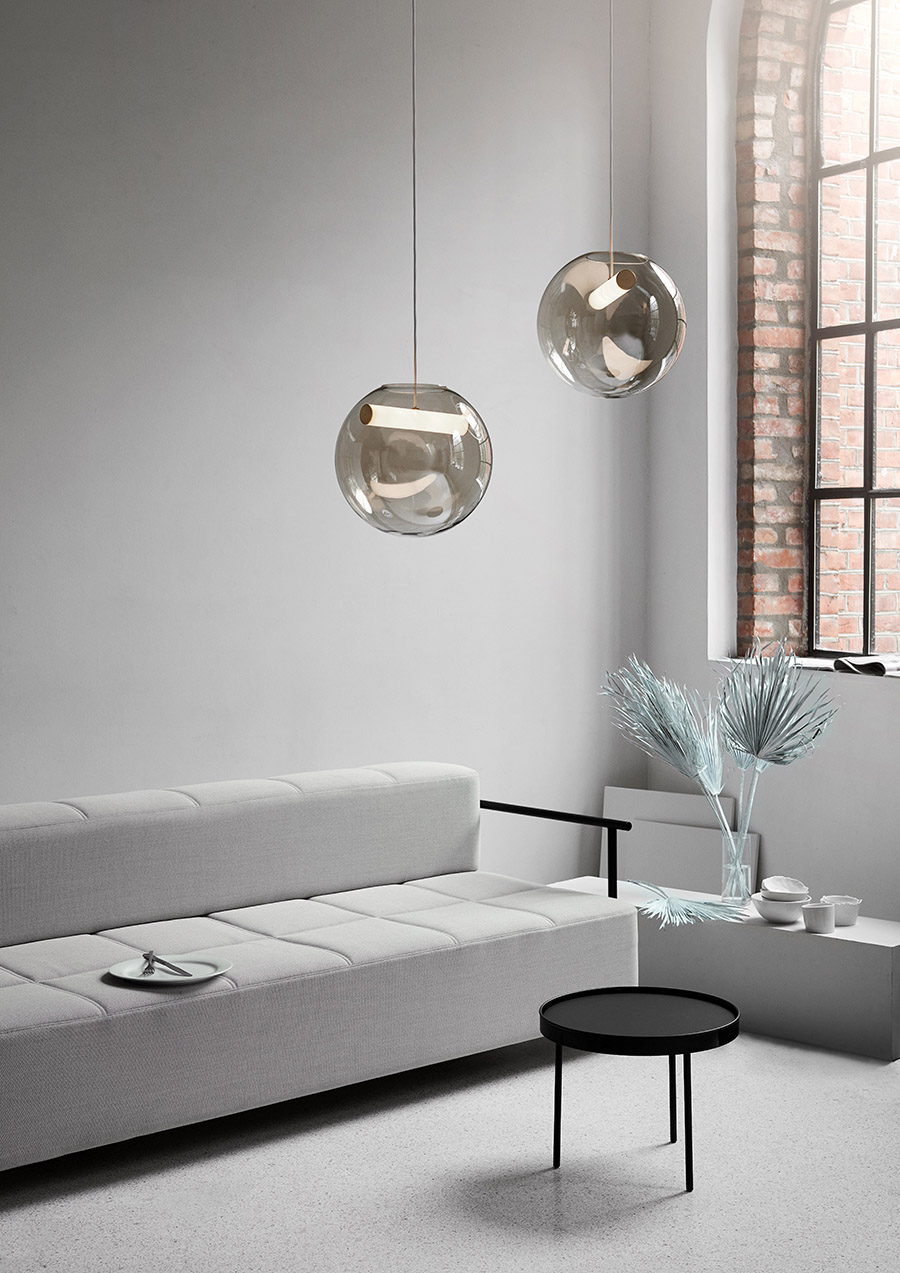 Northern launched a full range of furniture and accessories in addition to their lamps a year ago and now launching "to be continued" to fill in the missing pieces of their lifestyle puzzle. Of my favorites among their news is the lamp called Reveal, designed by Silje Nesdal. The lamps smooth curves and unembellished surfaces are hallmarks of Scandinavian design, but they connect to glassblowing traditions around the world. As the designer fused contemporary style and traditional craftsmanship, she also found expression for elegance and simplicity. The light was pared down to the essentials to create a new relationship between structure, shade and light source. Daybe – the sofa above has gotten armrests, a nice addition to the existing one without! Always beautifully styled by Per Olav Sølvberg.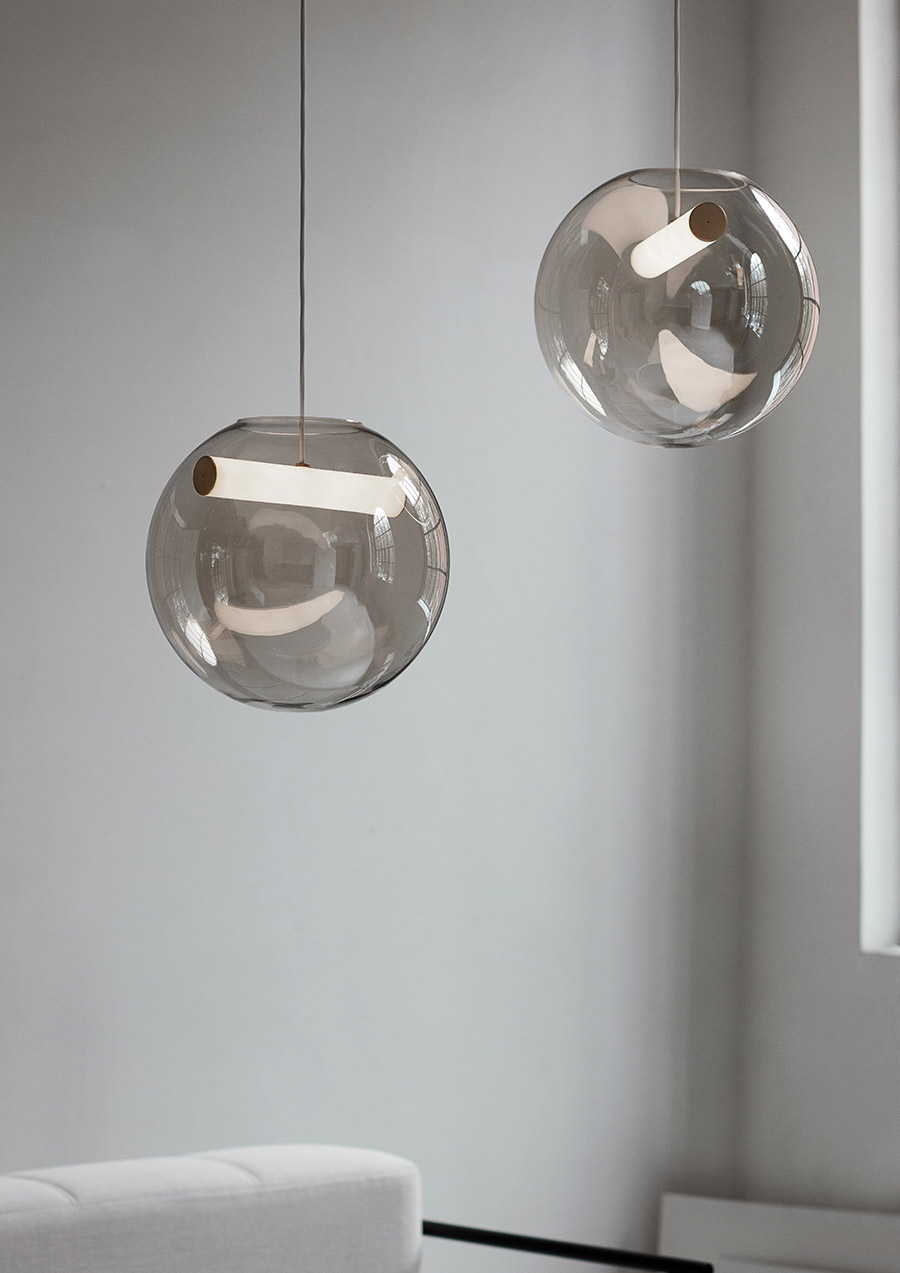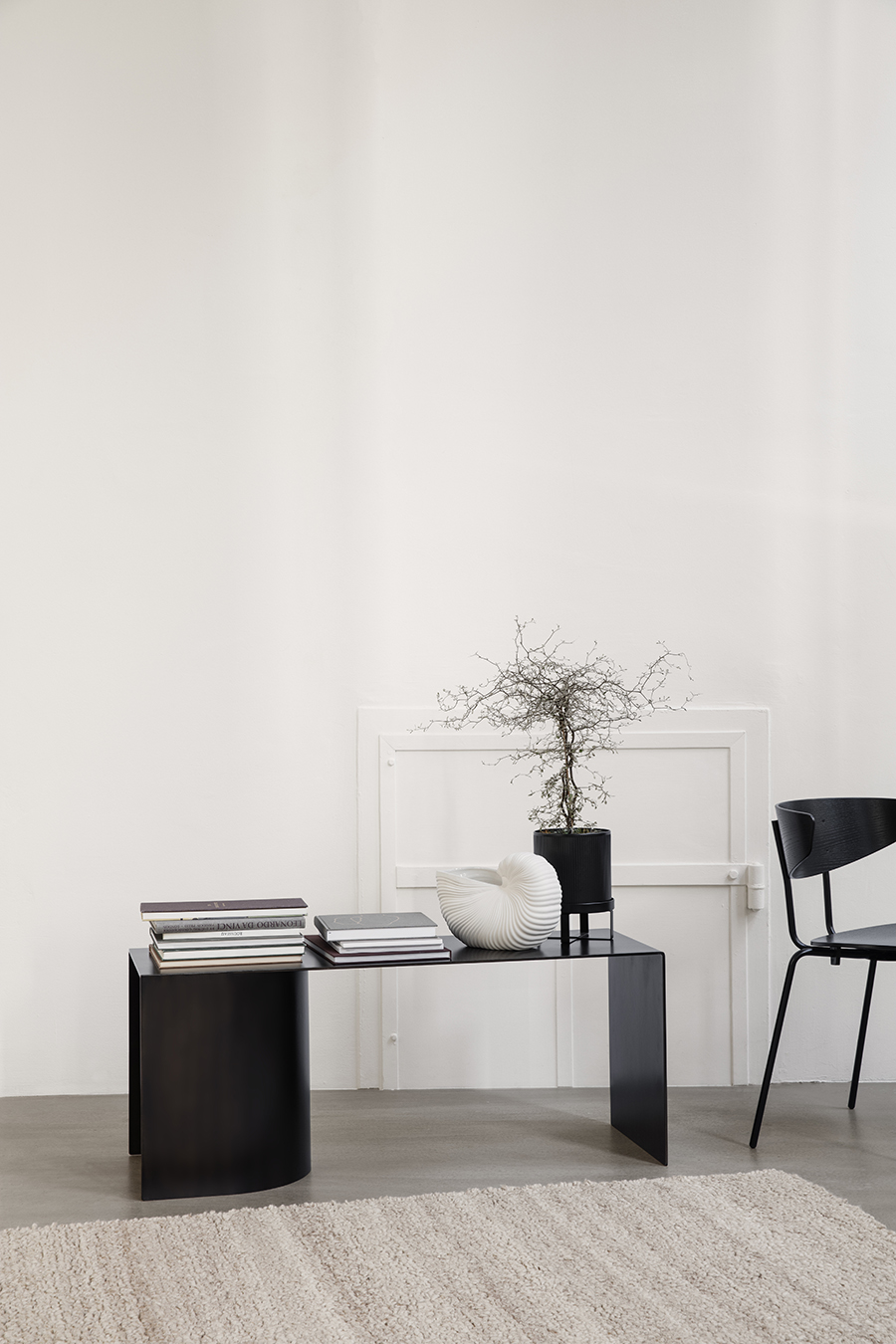 Ferm Living once again proves to be mastering trends combined with long lasting quality and has launched some really good news. Place Bench (above) looks like a piece of art on its own and will look equally good as a side table wherever needed. On top of it is the Shell Pot – an artistic nautilus shaped pot with the perfect soft organic look.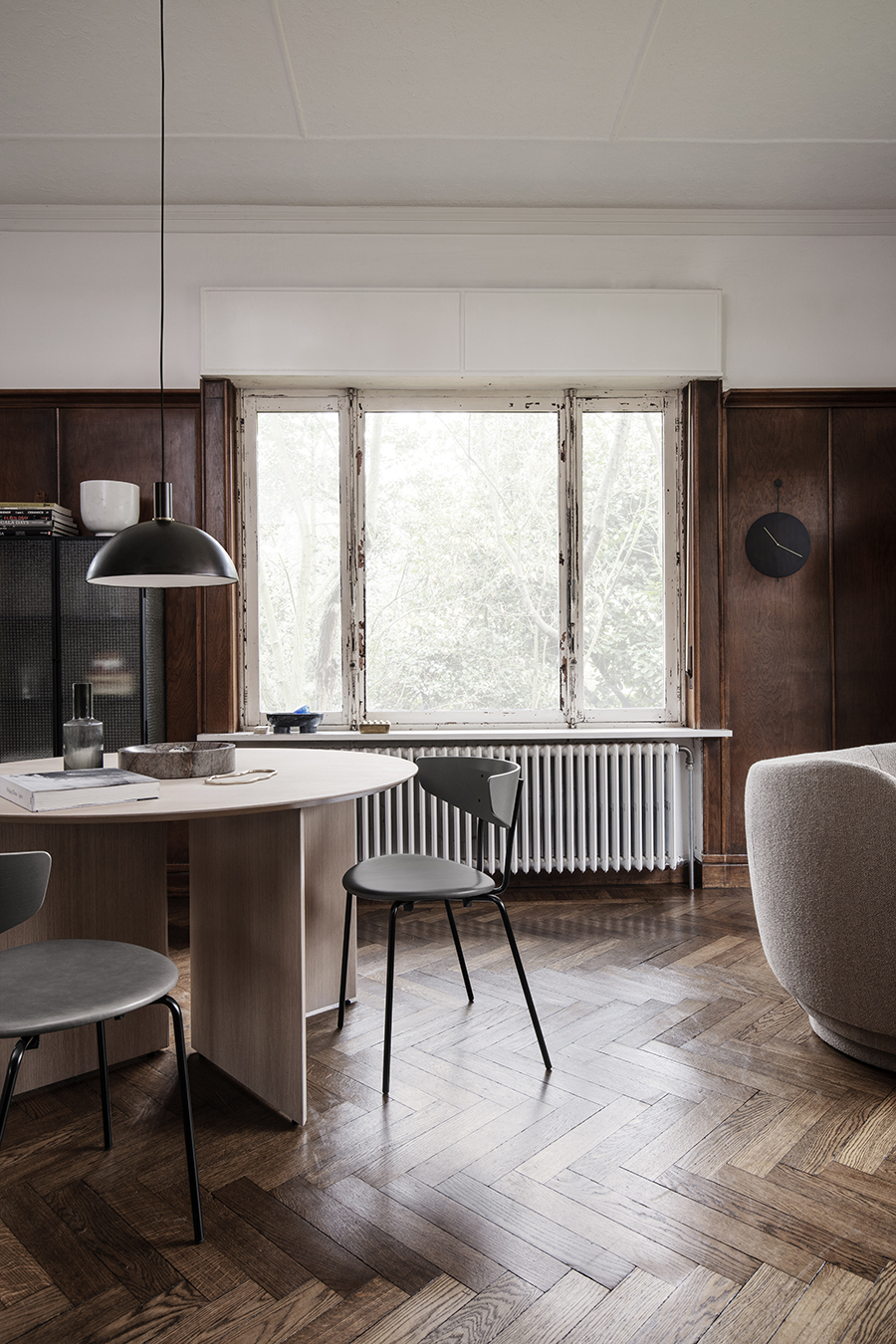 Also new in from Ferm Living is wooden legs for Mingle Table, making the variety of ways to put your own personal touch to the table endless. Mingle table tops is available in a wide range of shapes, sizes and materials and the new legs is a great addition! Visit at The Ferm Living Home here.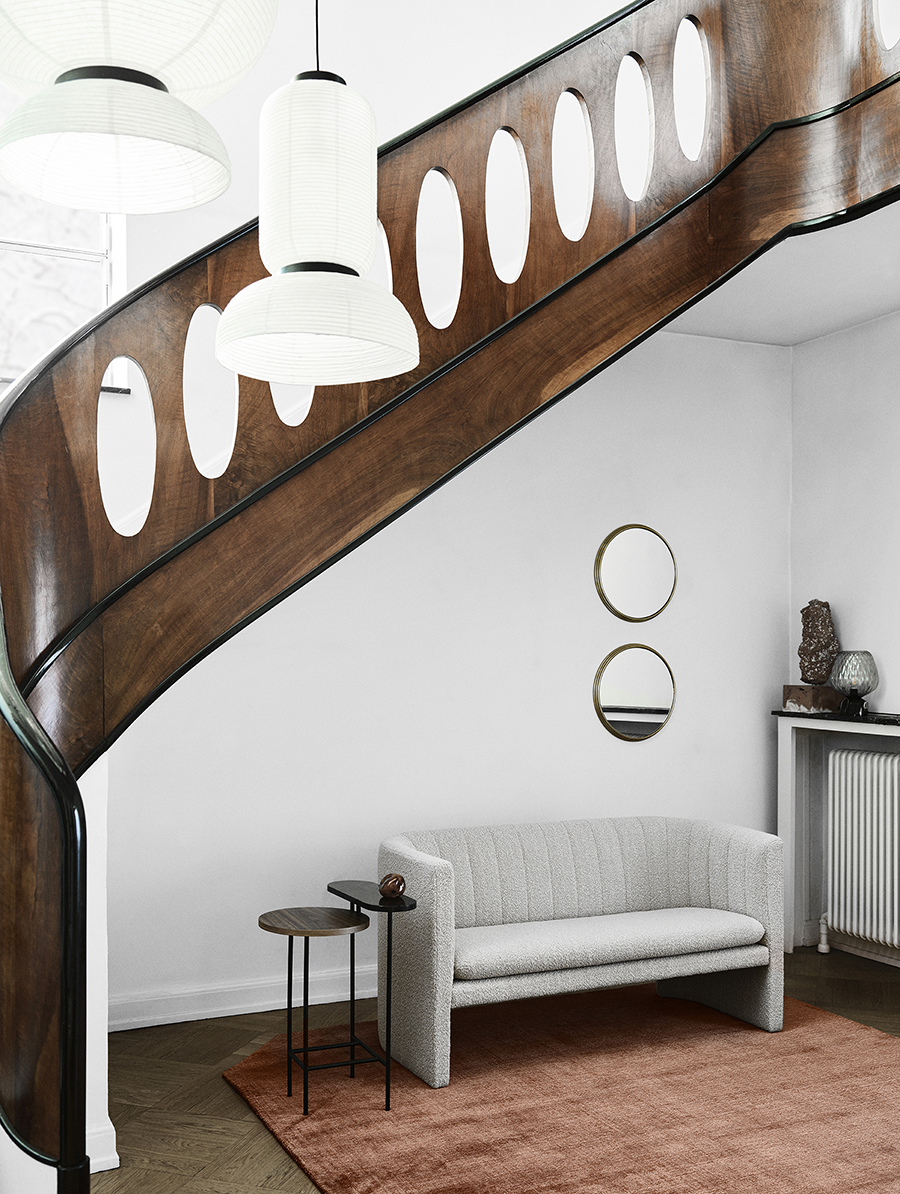 &tradition also has some exciting new products this spring. Loafer Lounge Chair has extended into a Loafer Sofa as well and again – this cool and elegant 70s vibe seems to have inspired the stylists behind the photos. Love it! Loafer sofa is designed by Space Copenhagen and offers the utmost in comfort, involving extensive time and craftsmanship to ensure the solid construction, plush upholstery and detailed stitching.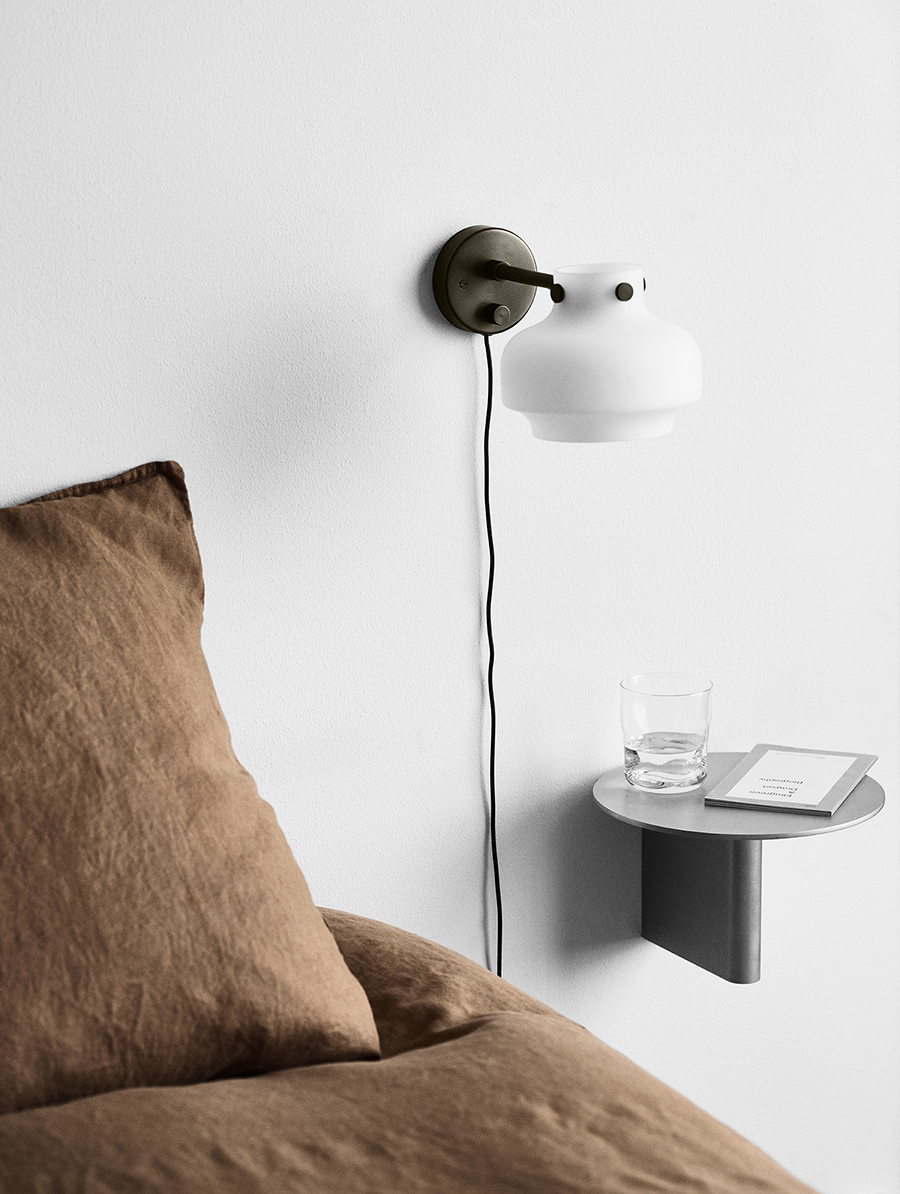 A shelf line has also been included in the &tradition collection. English designer John Astbury played with the proportions, surfaces and materials to create more than a shelf – but in a minimal expression. The side table variant above is super clean and will also work well for displaying your favorite items in the living room. Options available is waxed aluminum for both the shelf and supporting columns or black anodised aluminium for the shelf with oiled walnut. Below one of the other options shown. Visit at the new &tradition showroom here.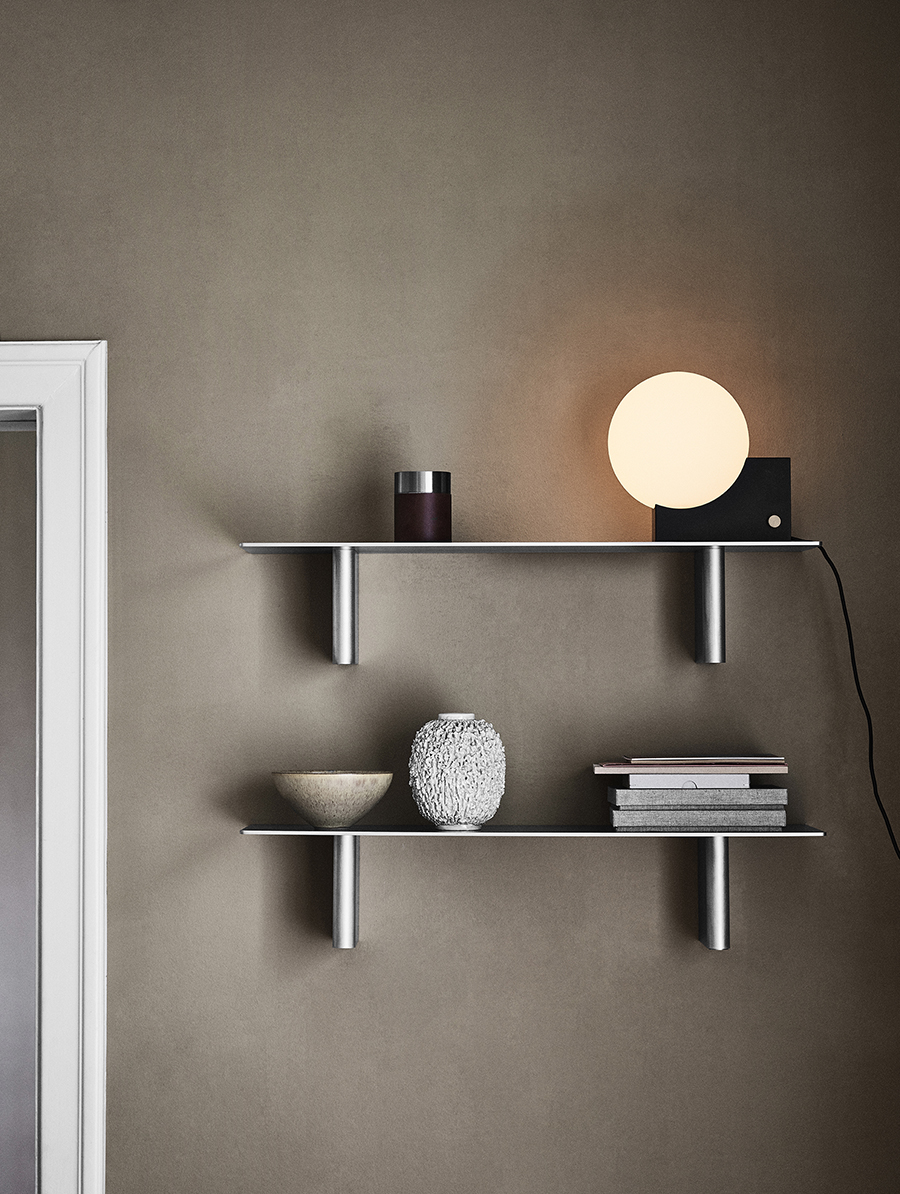 So much look forward to see these and other news at upcoming fairs!
Elisabeth