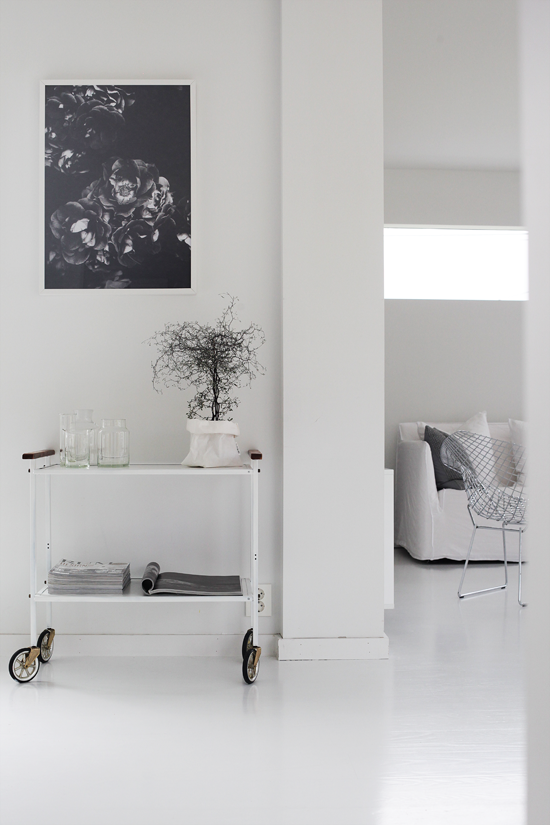 THE TROLLEY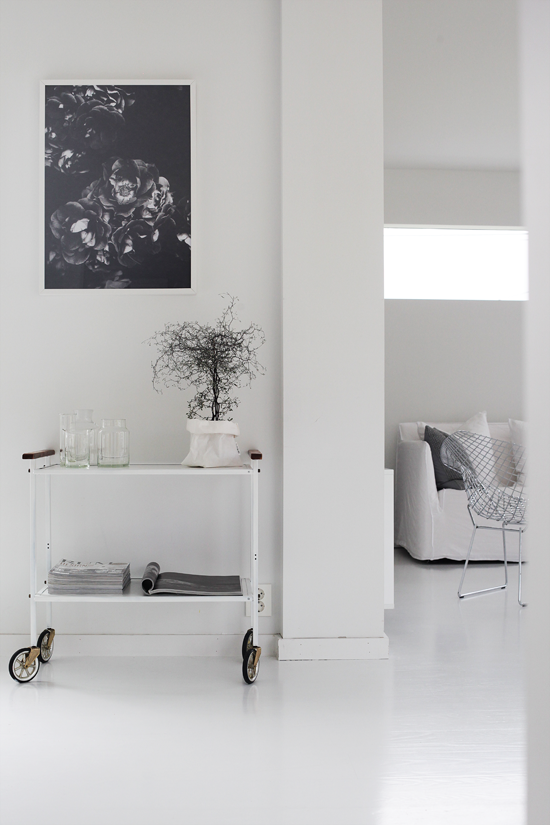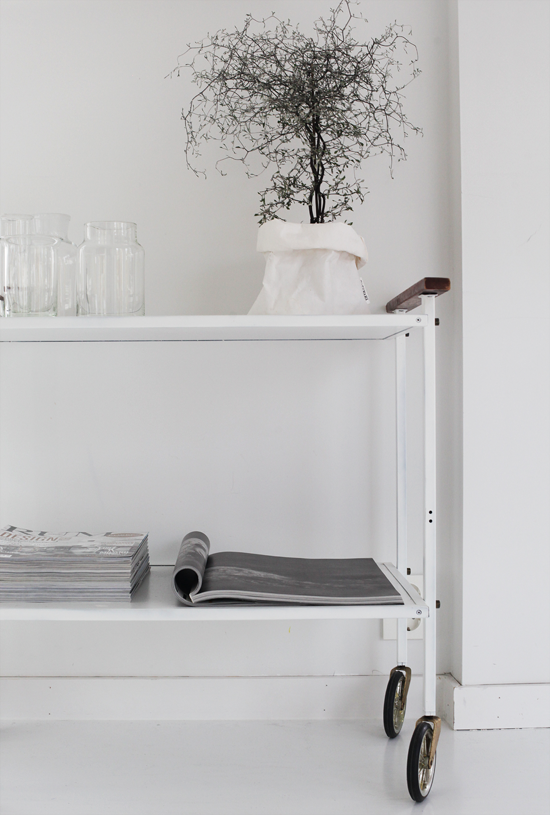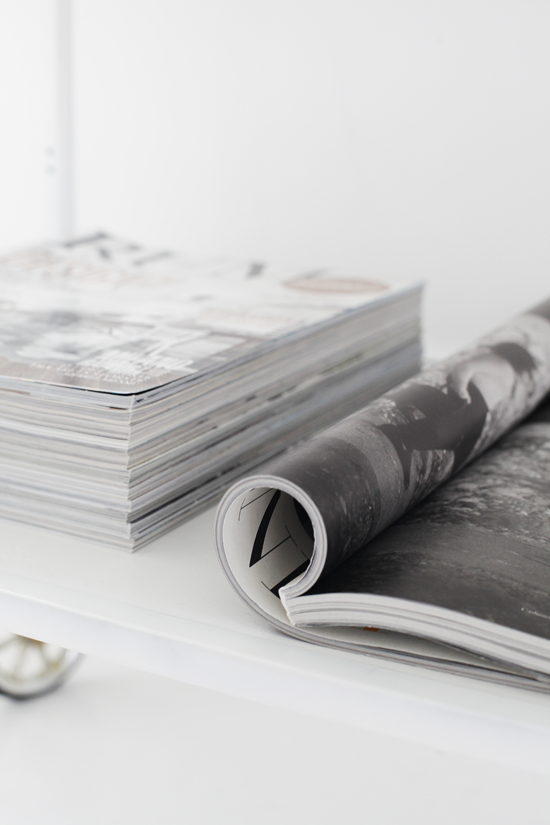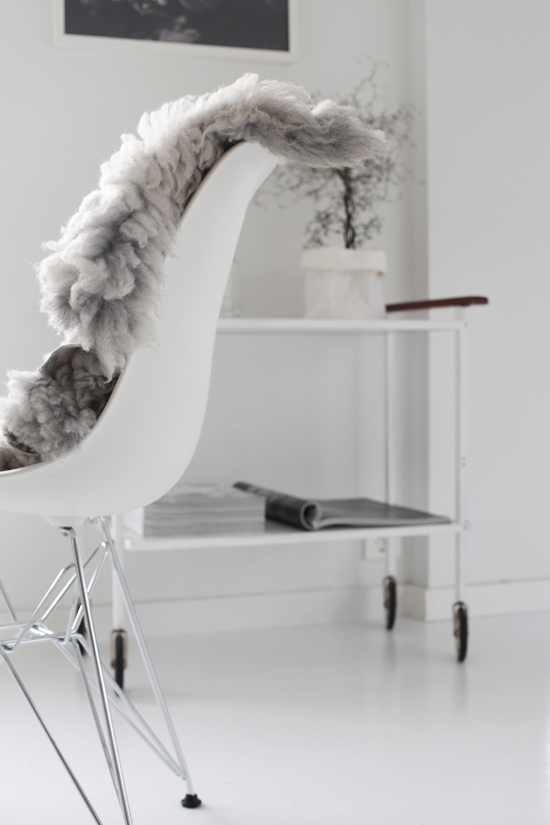 foto © elisabeth heier
Husker dere innlegget jeg skrev om trillebord for en stund siden? ..jeg hadde nettopp fått
tak i et gammelt bord, og vurderte hvilken farge jeg skulle lakke de aller mest slitne
delene med. Nå er det hus, etter en runde med hvit lakk i garasjen.
Hjul og trehåndtak
beholdt jeg orginale, mens stativ og plater var modne for en ny look.
Lite og enkelt og flytte rundt, og akkurat nå rommer det noen av de fine glassvasene
mine,
og en bunke med magasiner.
I wrote a post about different trolleys a while ago, and my own is finally finished.
I bought a vintage trolley who
needed both love and paint – and now I have the perfect little table
I can move around wherever I want.