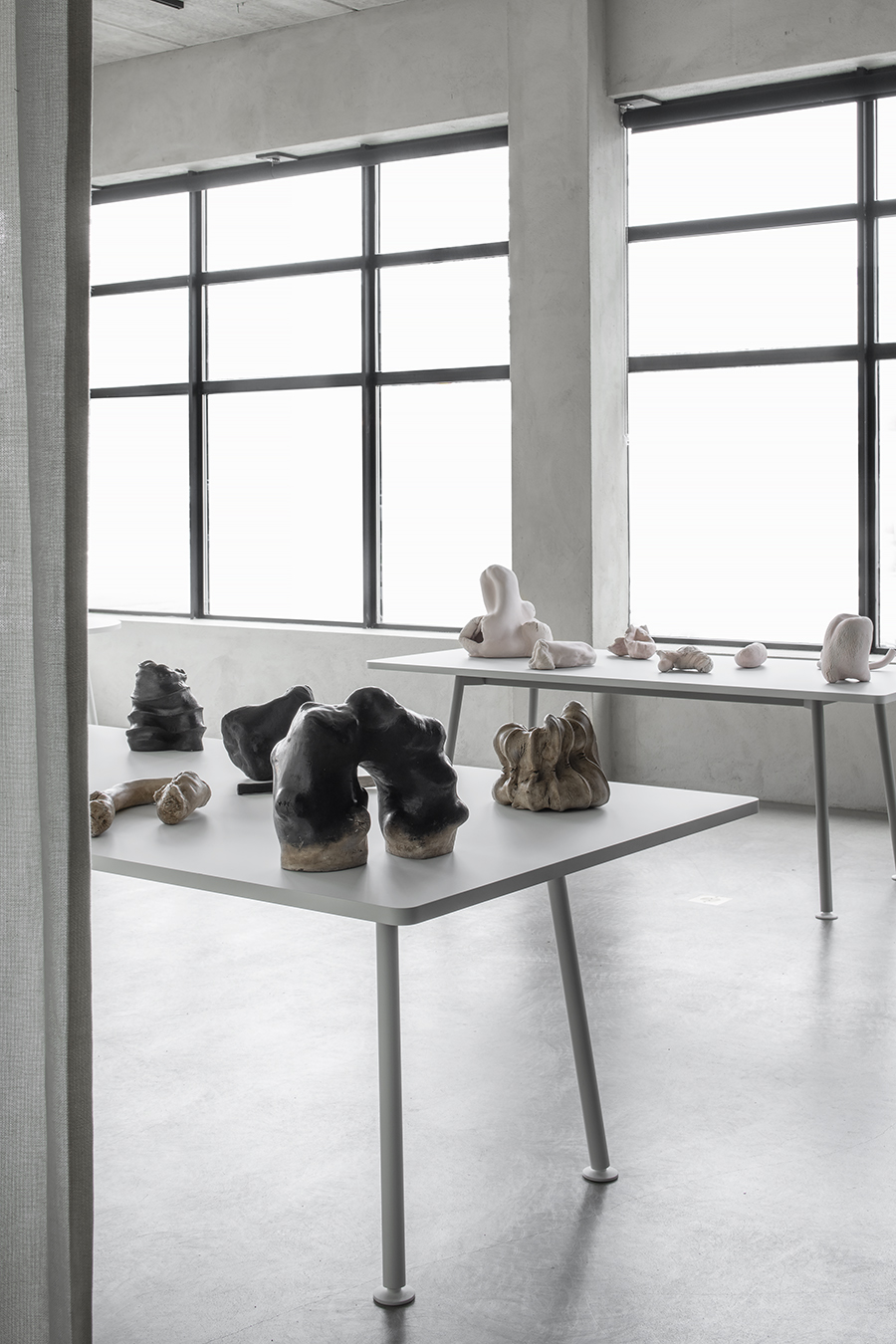 THIS WEEK IN STOCKHOLM // MASSPRODUCTIONS & ALIEN AUTOPSY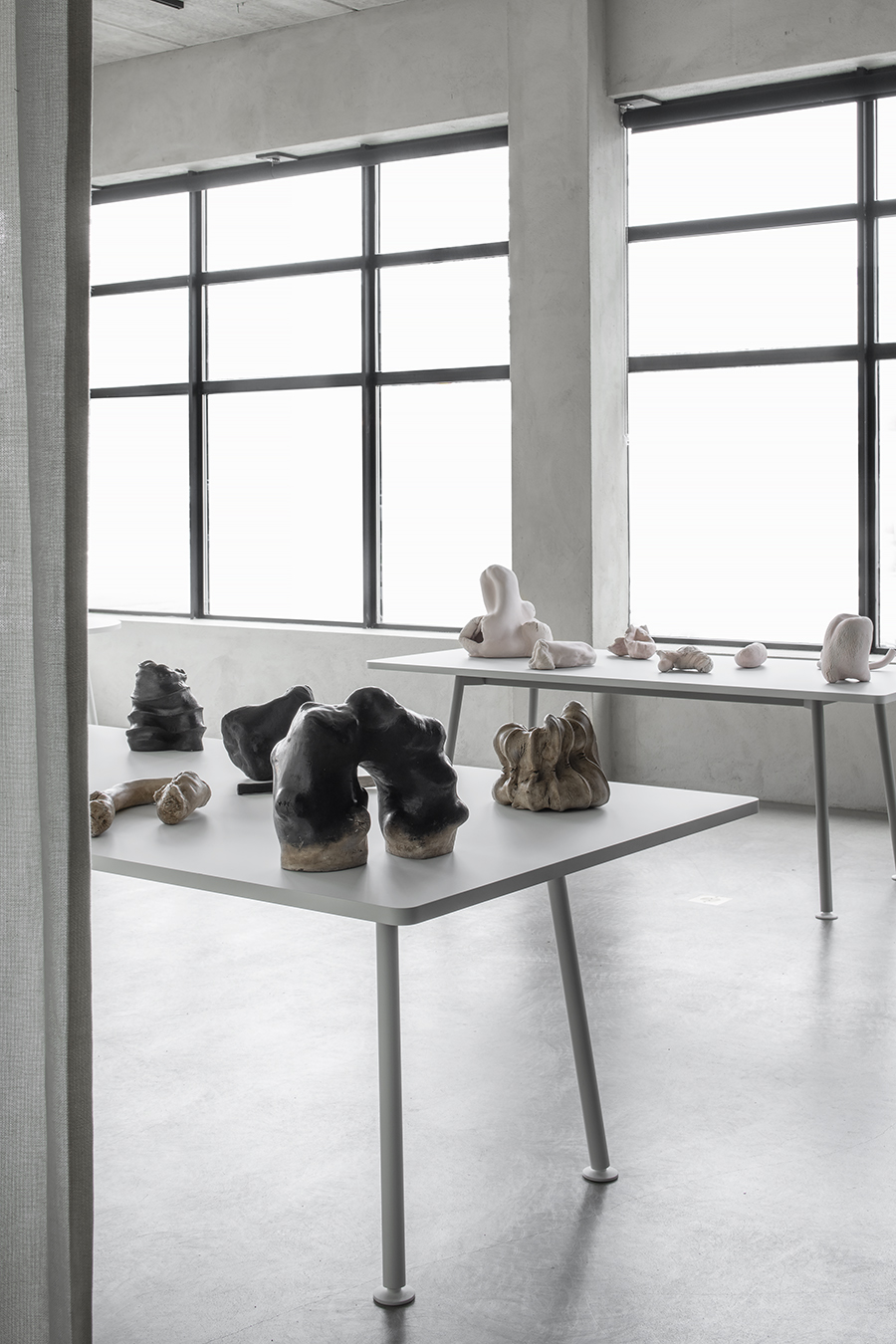 If in Stockholm this week a go see is the exhibition at the Massproductions showroom, Alien Autopsy by Åsa Stenerhag. The installation was created in conjunction with the launch of the new Landa table system by Massproductions and the exhibition can be seen until November 28th. 
In the installation, the Landa table presents a series of stoneware sculptures by artist Åsa Stenerhag in prominent organic forms and textures. The installation title "Alien Autopsy" is a nod to a controversial short film by Englishman Ray Santillis from 1995. The sculptures have been baked once after which the ceramic still has the ability to soak up color. Every sculpture has then been stained by less traditional methods, such as gouache, shoe polish and linseed oil.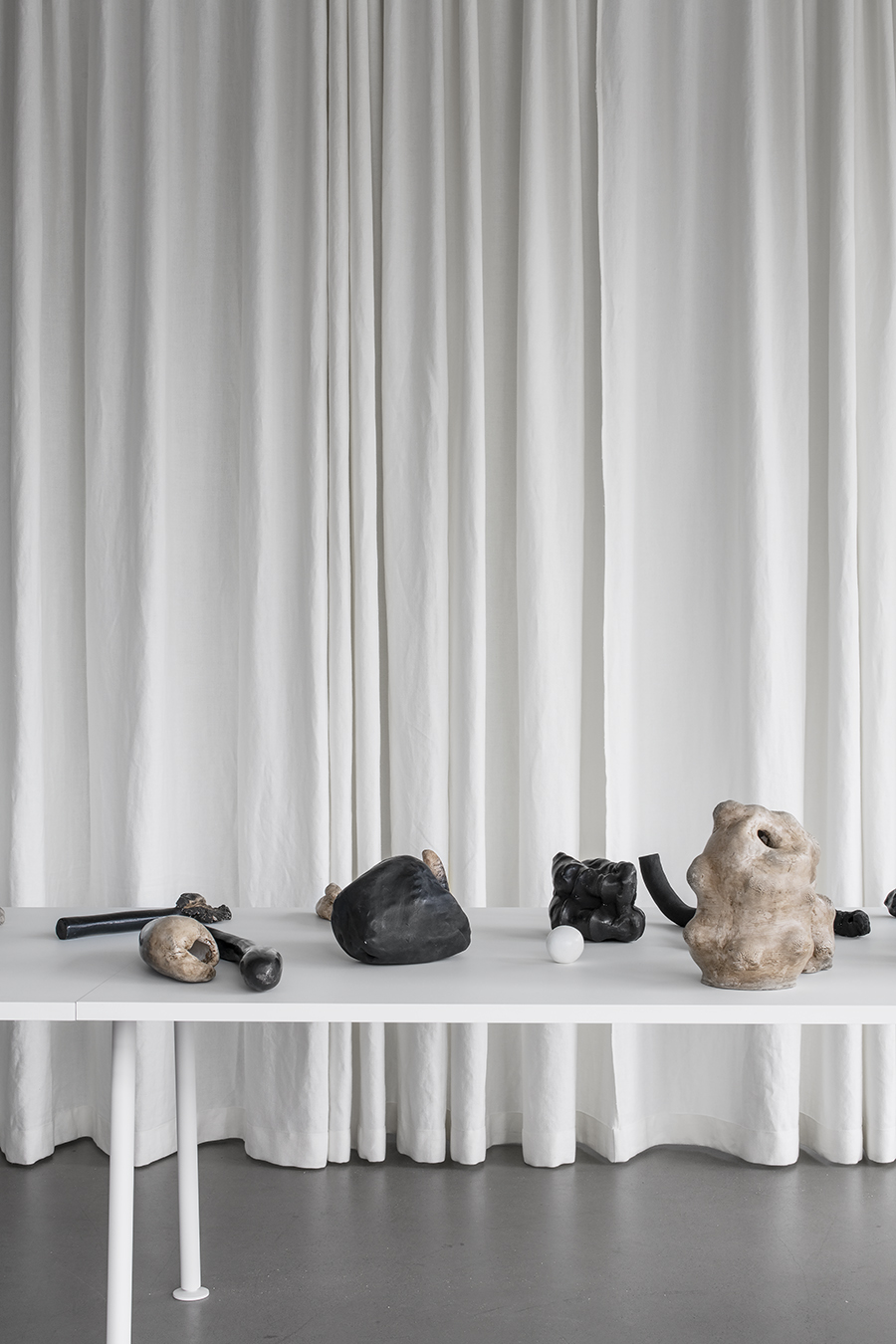 Massproductions is a Swedish furniture brand focusing on the interplay between object and context, with a neo-modernist vision of functional, elegant design. Founded in 2009 by Chis Martin and Magnus Elebäck, who with their pioneering approach on controlling the entire product chain – manufacturing, sales and marketing, has accomplished renowned clients, distinguished awards and representation in the permanent collection of the Swedish National Museum of Arts. Of remarkable designs both their well known Crown Chair and Dandy Sofa is contemporary, elegant – yet playful, and with a relaxed attitude. (See the Crown chair in this beautiful Oslo apartment).
Their new Landa table's design is based on two parallel steel beams, allowing for an exceptionally long span between the leg pairs. Space has been one of the recurring concepts in its development, in the form of the significant and comfortable voids created under long table tops, and also in the inspiration behind its appearance. When Massproduction's designer Chris Martin designed Landa's characteristic angled table legs he was inspired by NASA's lunar module.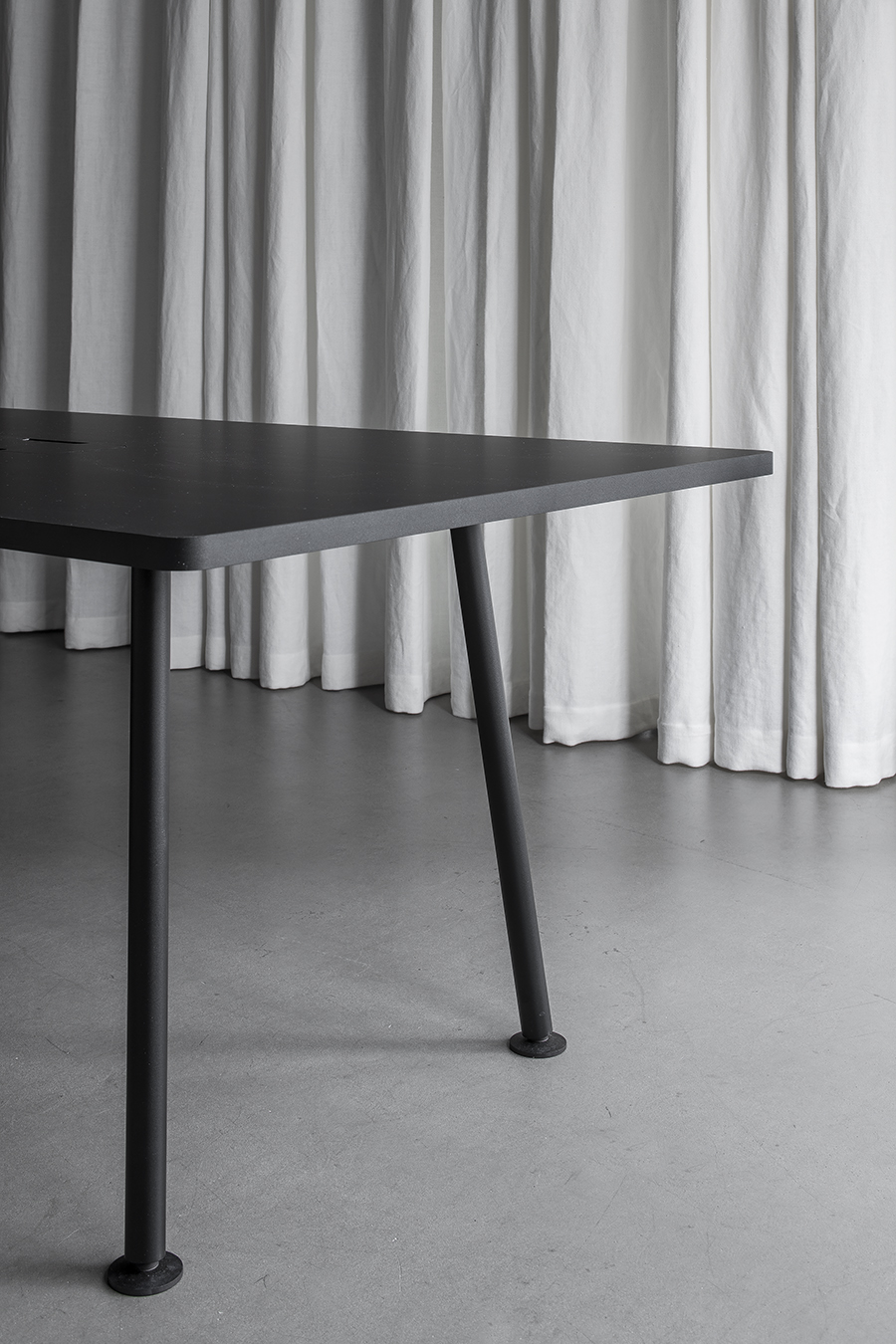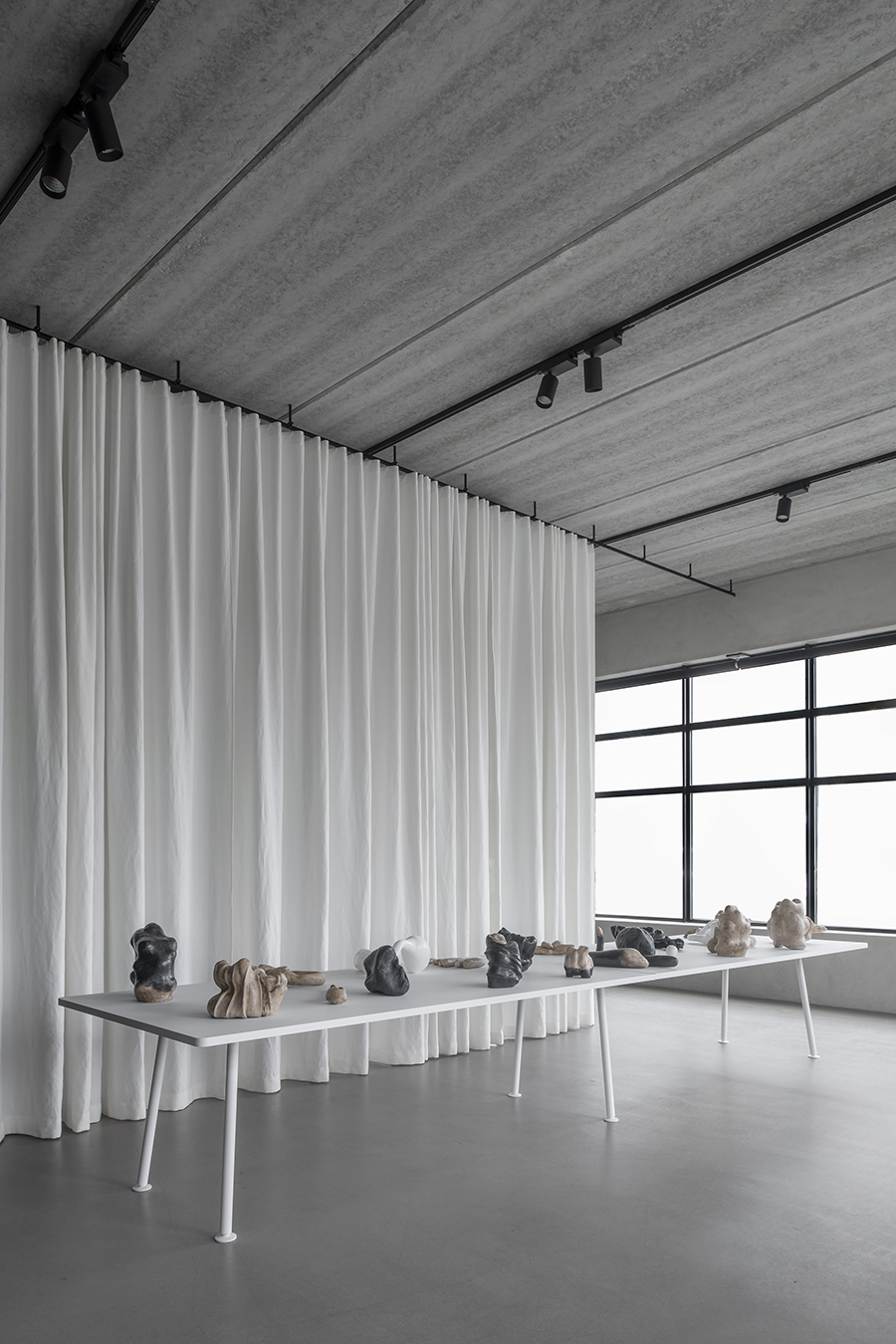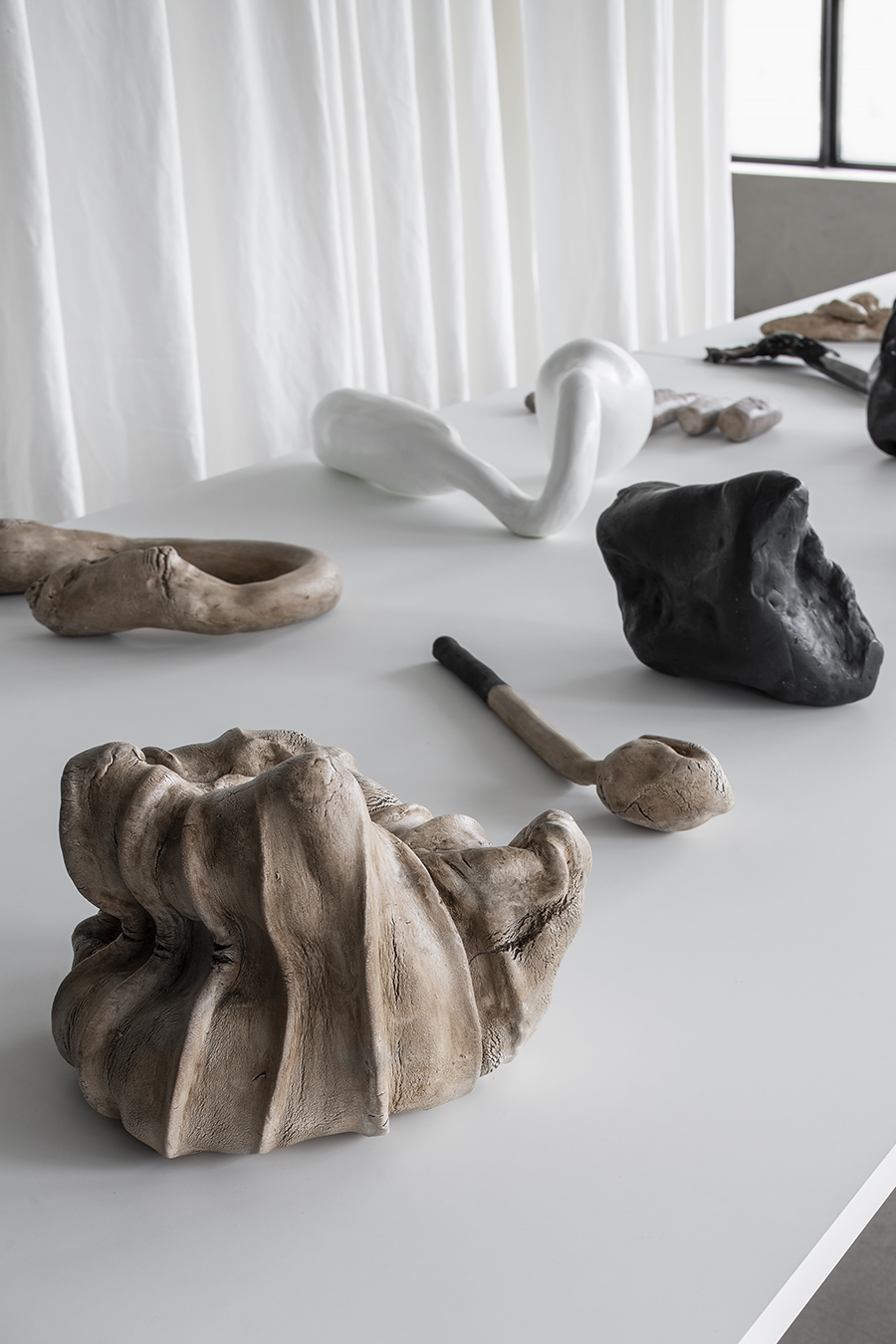 The installation Alien Autopsy takes place in Massproductions' showroom between 14-28 November at Hammaryby Allé 51 in Stockholm.

Elisabeth