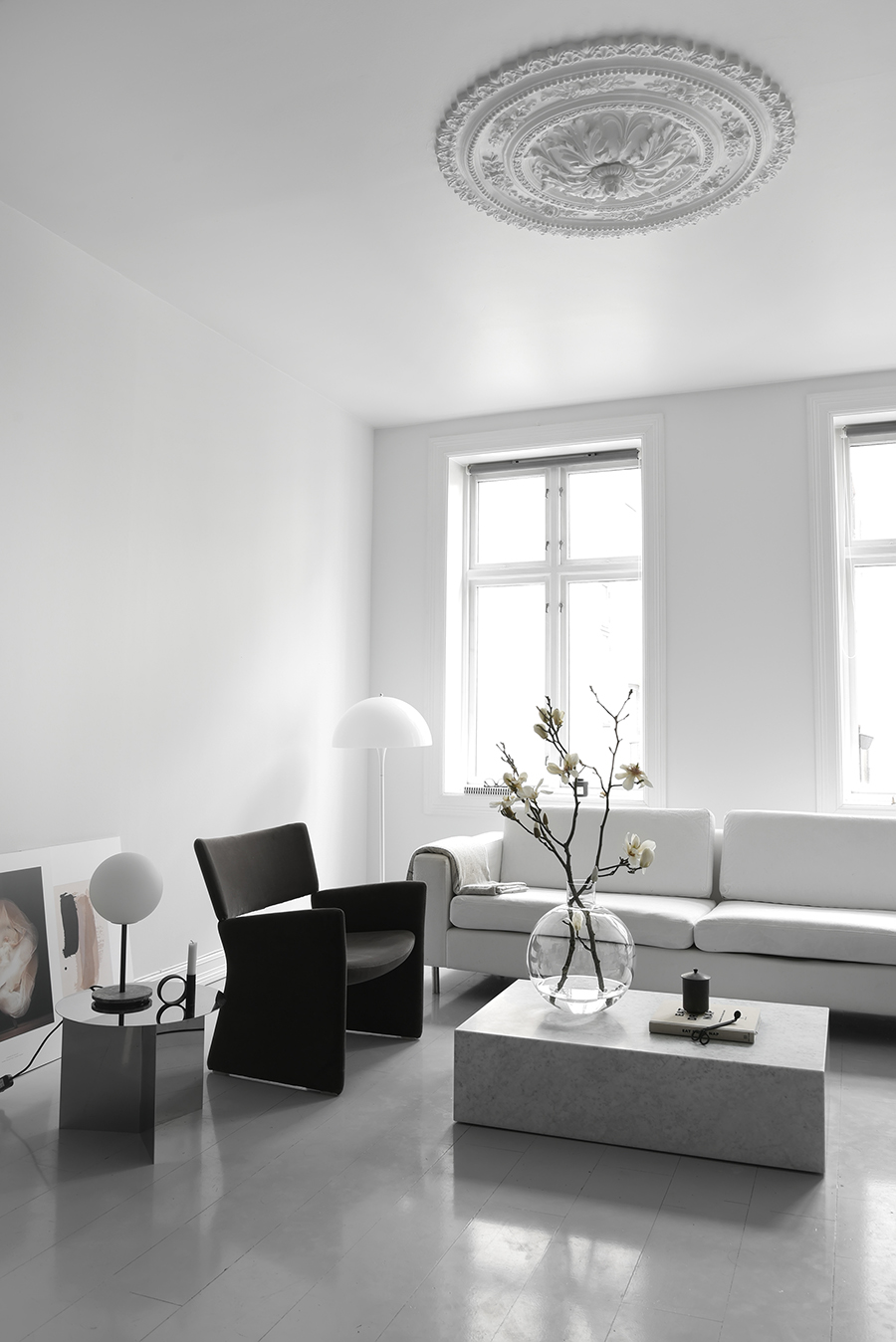 THIS WEEKS MOST INSPIRING // FOR SALE OSLO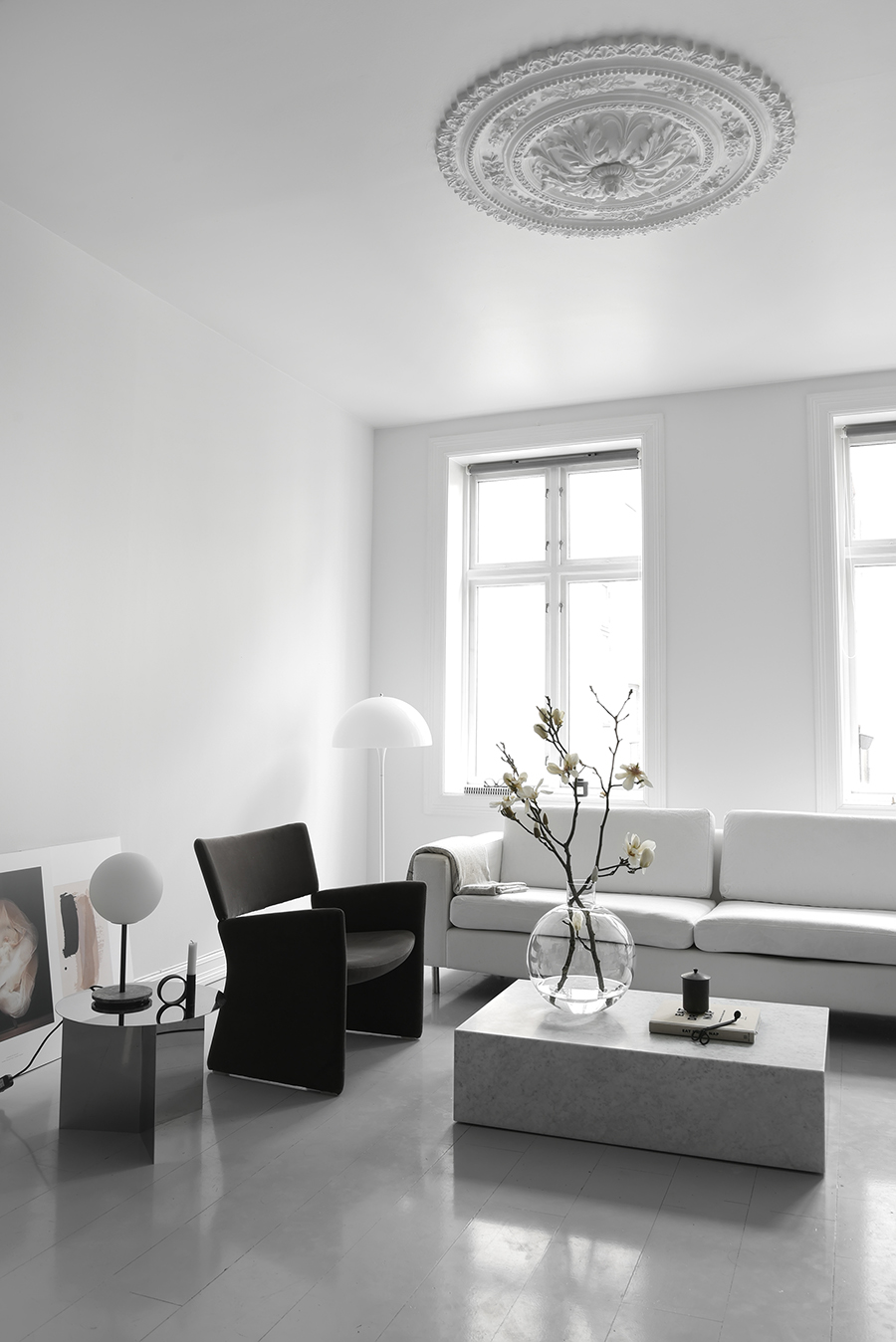 This apartment is extra special to me. Its been my second home for years, first when my sister and her family were living there and I weren't living in Oslo myself. Since my sister moved my good friend Katerina (Only Deco Love) has been renting the apartment, and Im still spending a lot of time there. I've had my own key all along (and still do!). Since Katerina moved in the apartment have been going through some changes and I am so impressed by her work. The layout is the same, but with new colors, furniture and decorations Katerina has made a beautiful home. For the sales ad she has done both the styling and the photography and the result is amazing.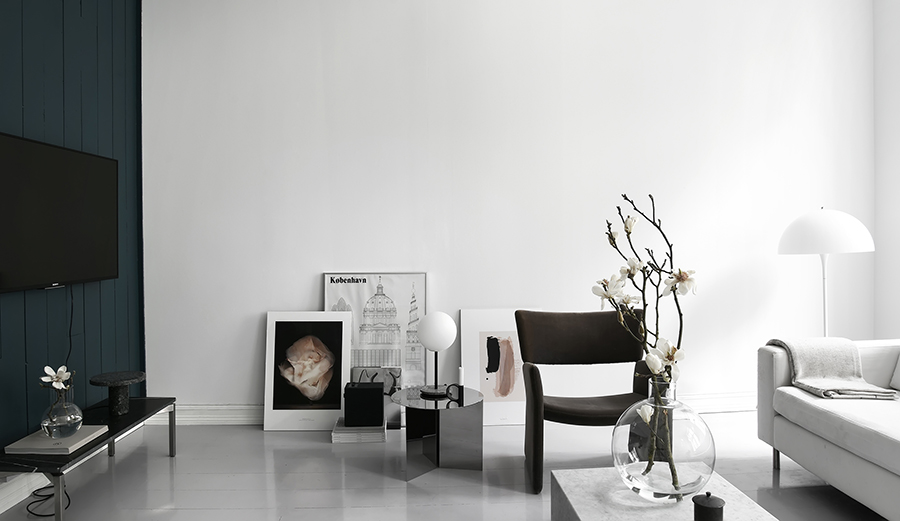 The living room was recently painted and the original wooden wall got the color LADY 5455 Industrial Blue. The tv is almost invisible on the dark blue wall and it adds so much sophistication and depth to the room. Especially when it is combined with nude colored details, chrome and marble of different types. The way the frames is leaned against the wall is a great example on how you can put together your own personal picture wall without hanging the frames on the wall. More casual, more cool. Everything in this room is so well done!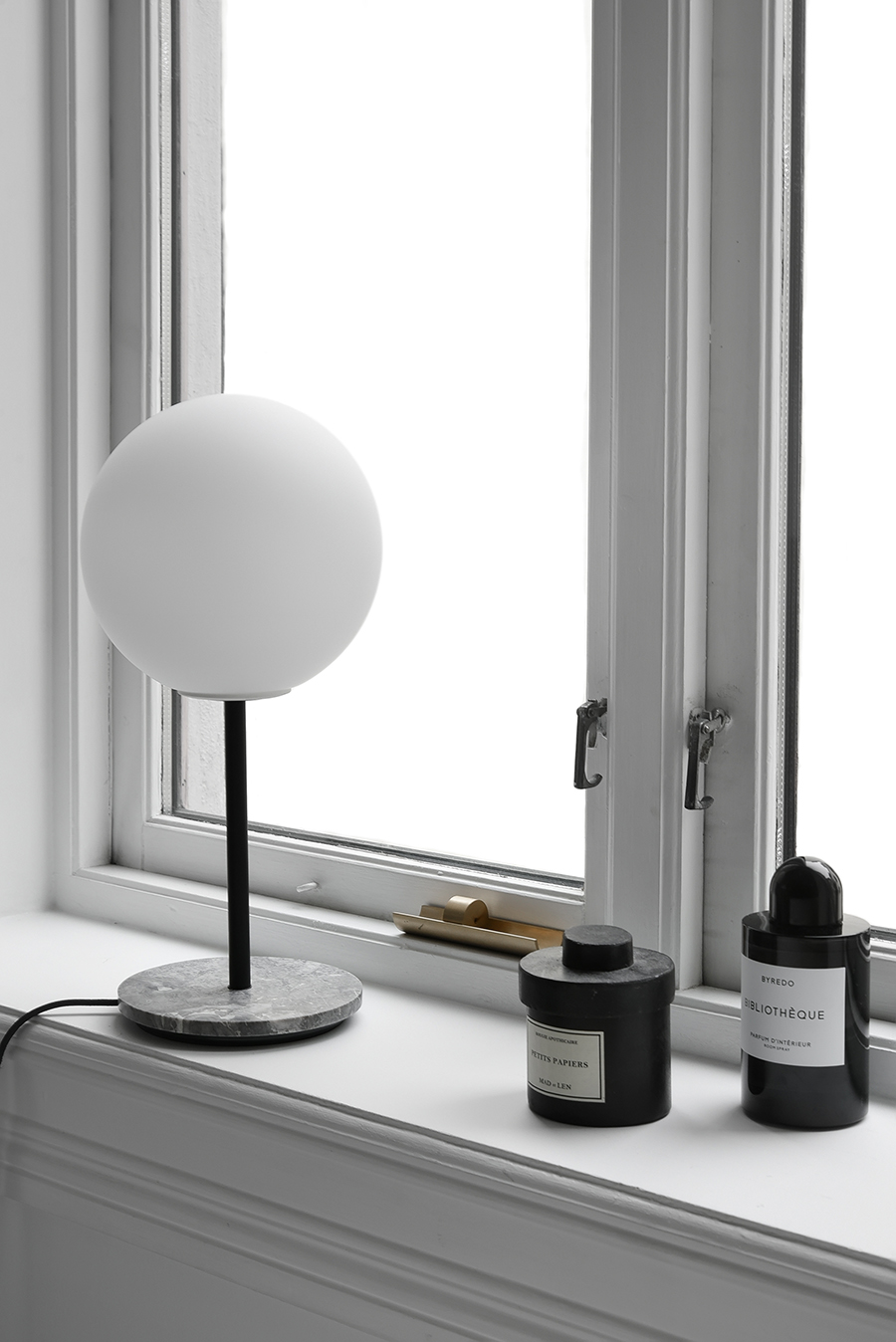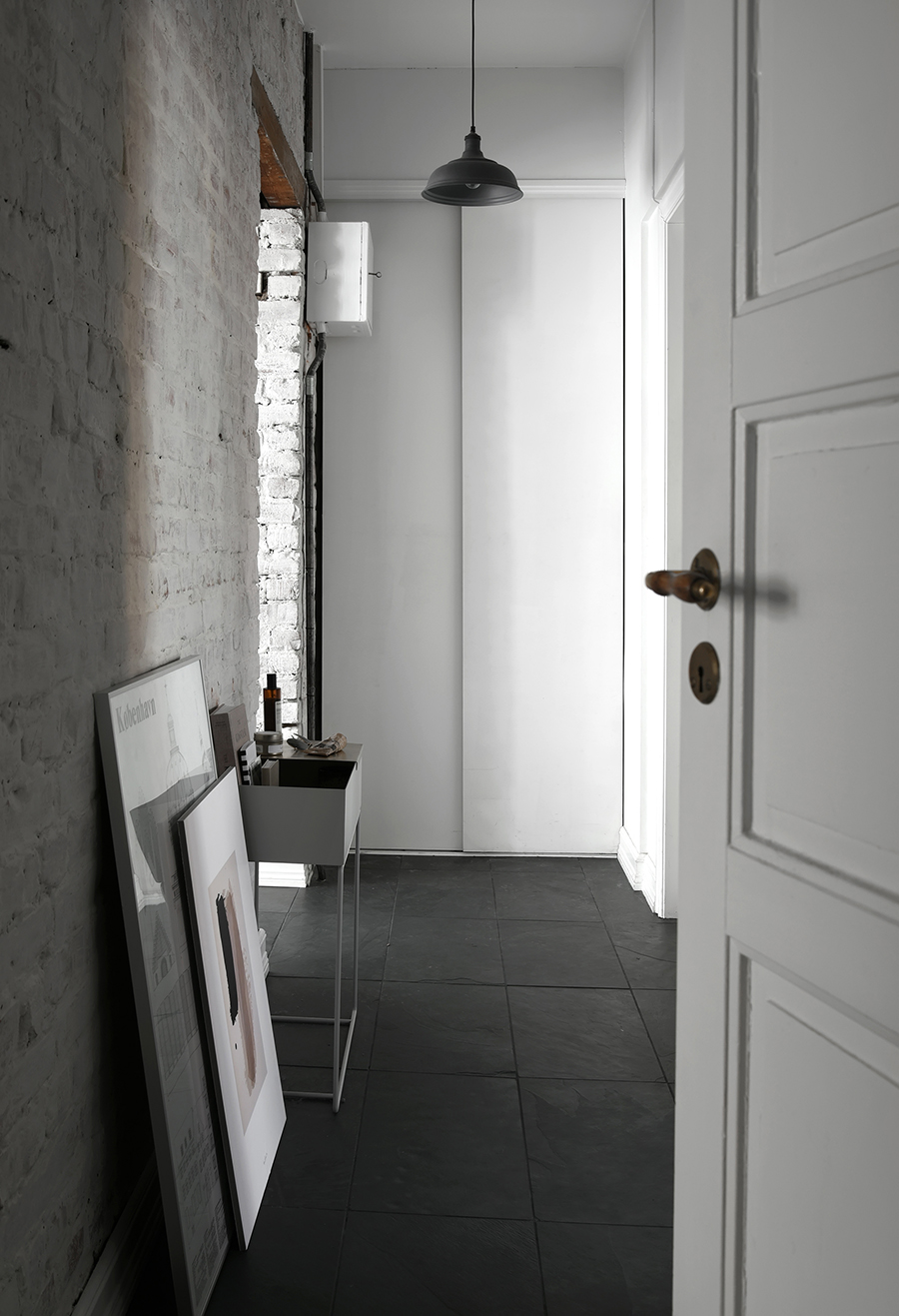 The hallway divides the apartment in two with kitchen and balcony on one side, bedroom and living room on the other side. There is no direct natural light but the big windows in the other rooms gives the hallway beautiful indirect light. Isn't the atmosphere magical?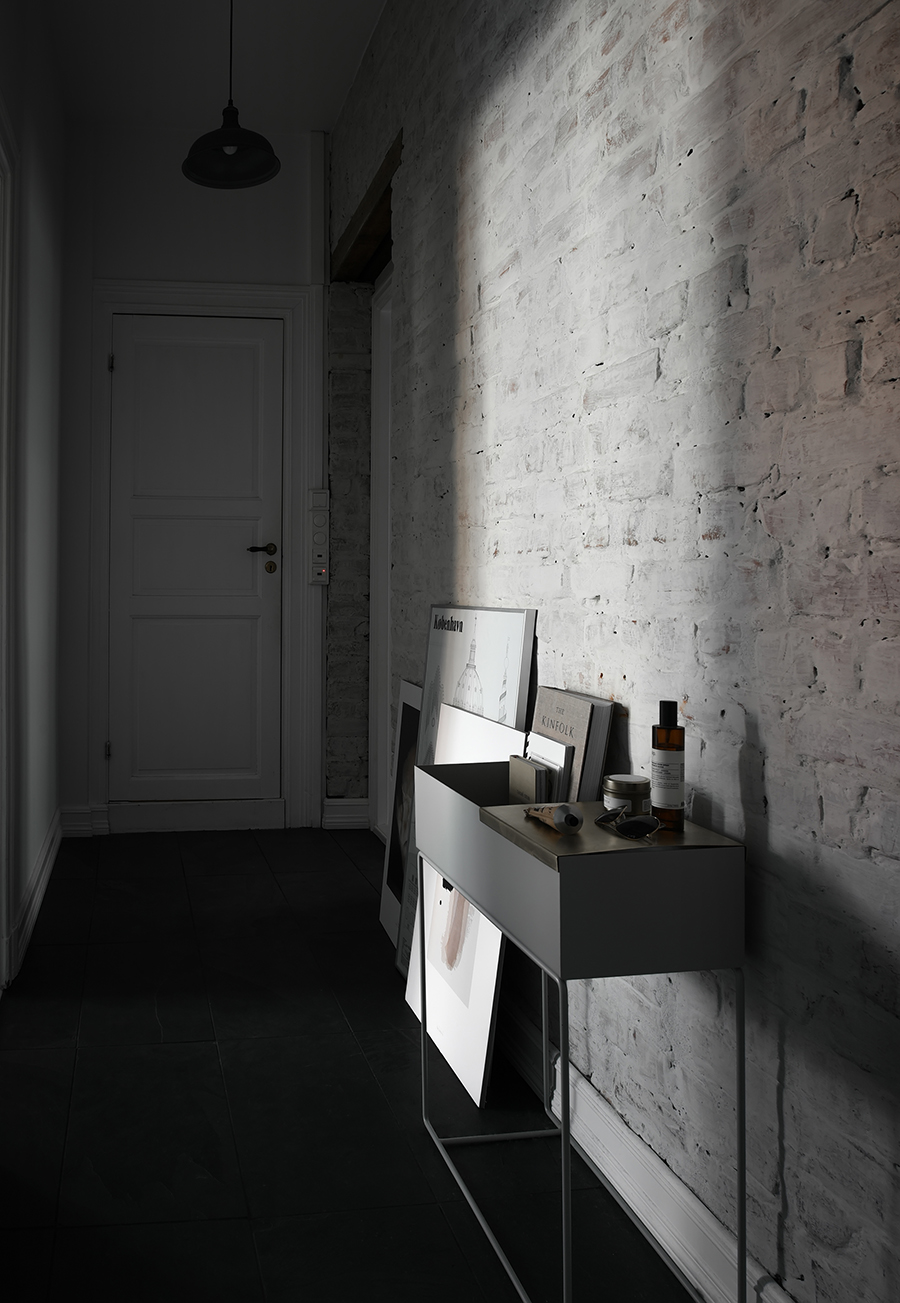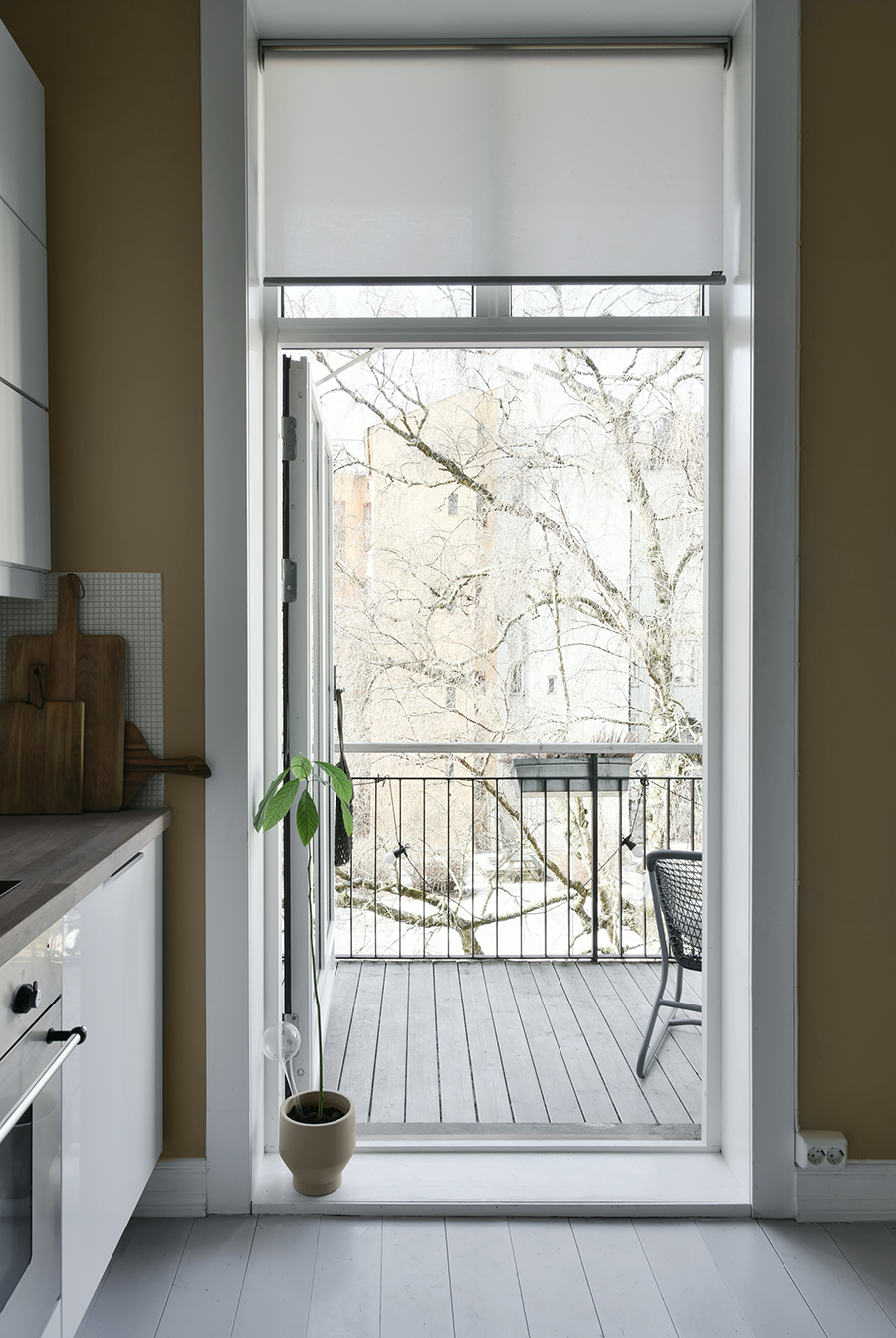 The kitchen was also recently painted and the color Katerina chose for the walls is LADY 10961 Raw Canvas from Jotun Lady. It reminds me a bit of the color LADY 10683 Cashemere I had in my old house, but a bit brighter. It works surprisingly well with the table and chairs in oak, yet again the result even better than I could imagine.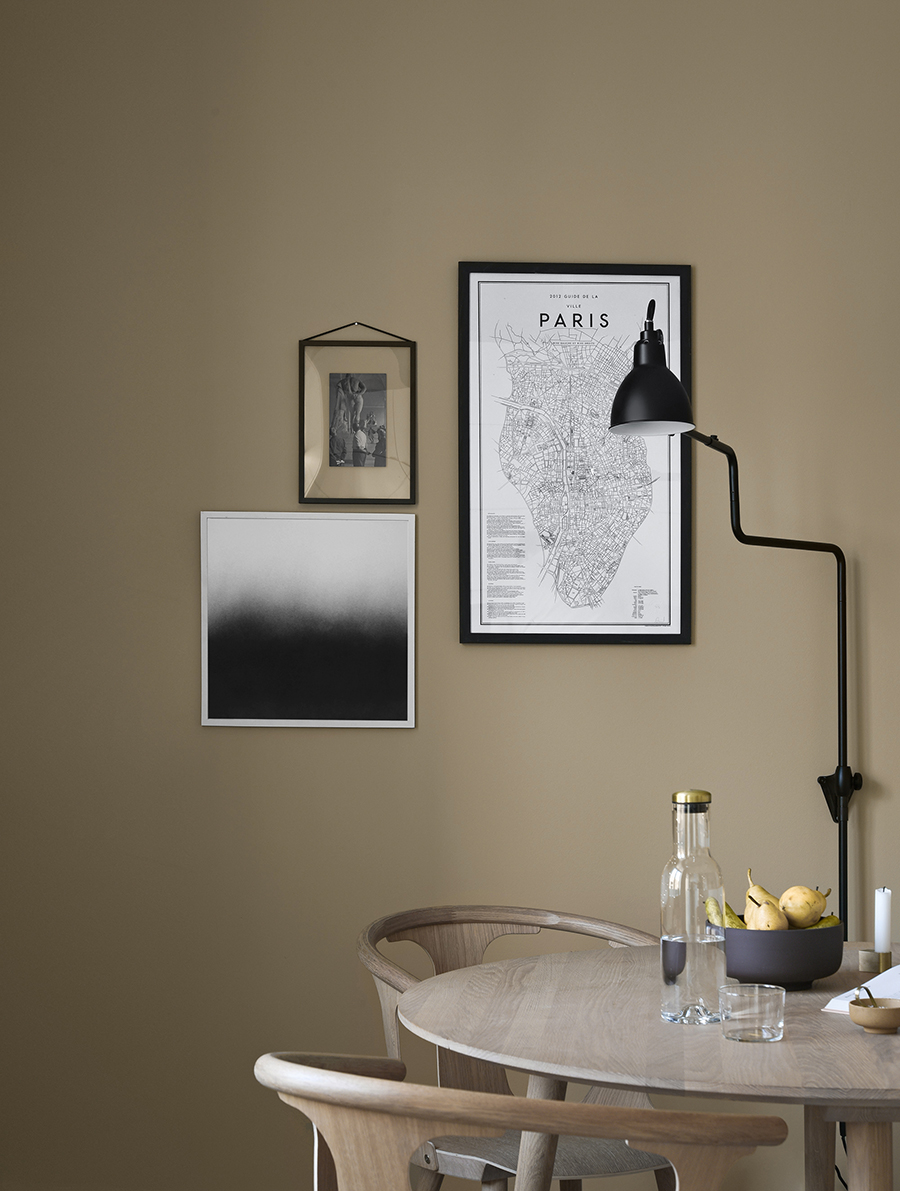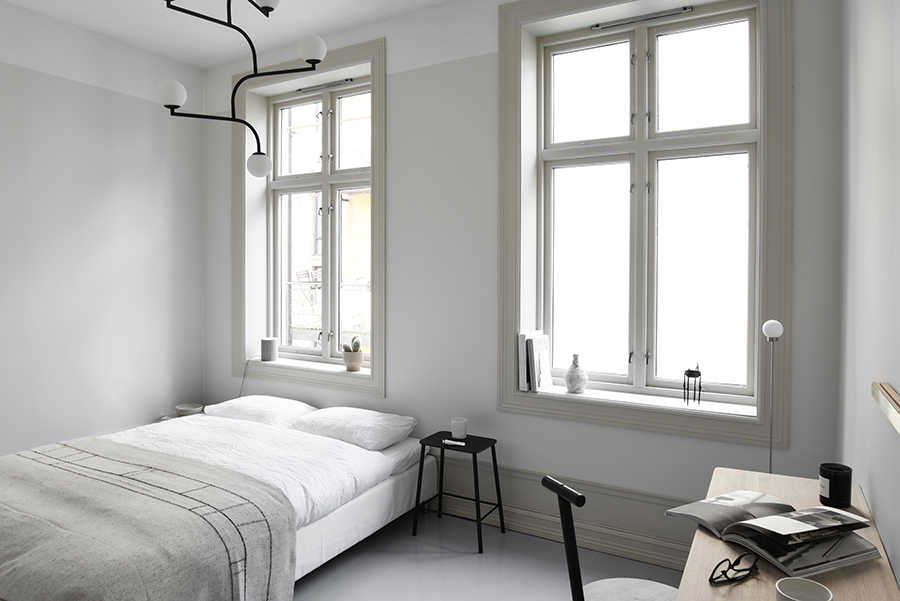 Katerina also painted and redecorated the bedroom a couple of months ago. All colors and description of the project and what she did is to be found on her blog here.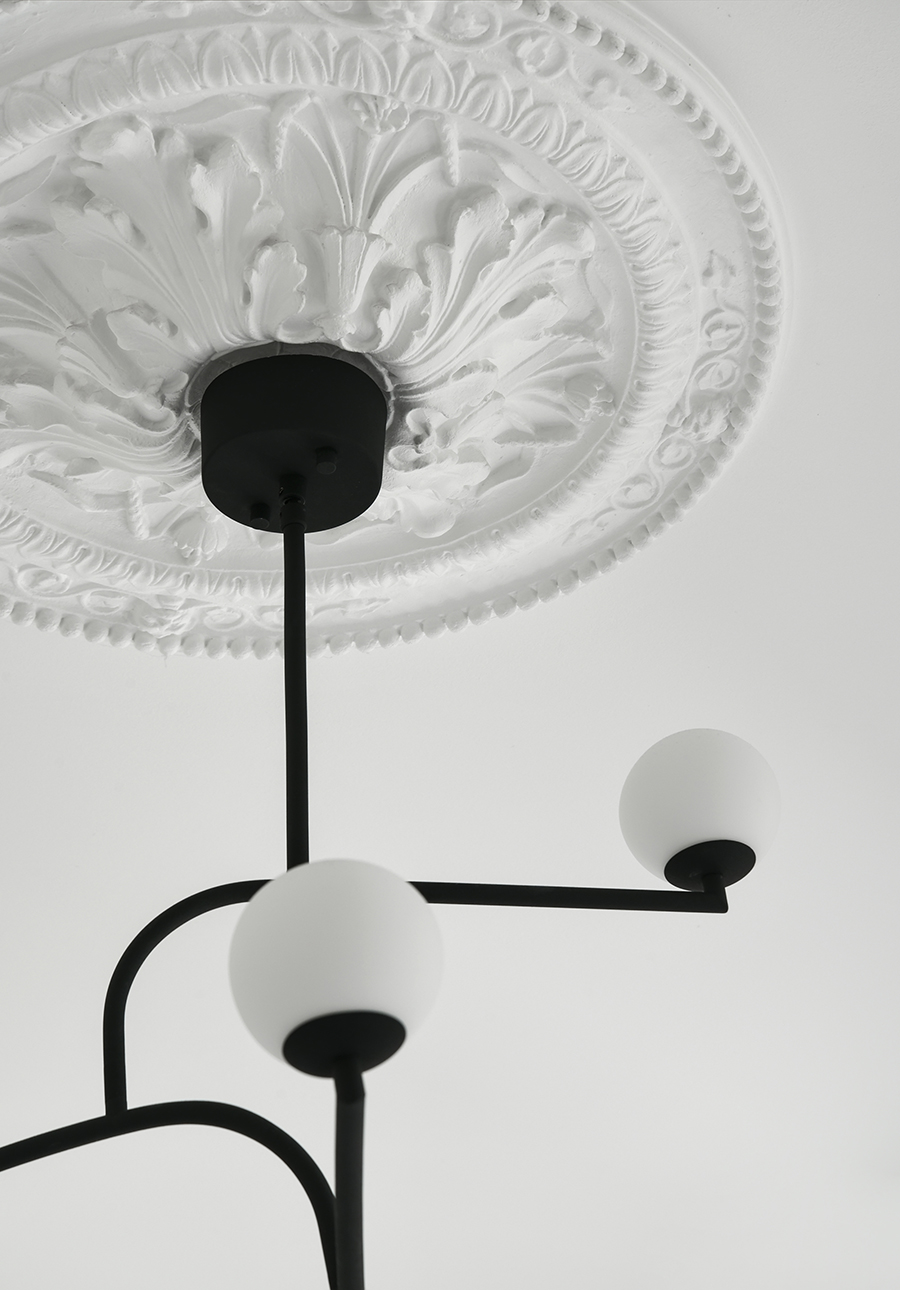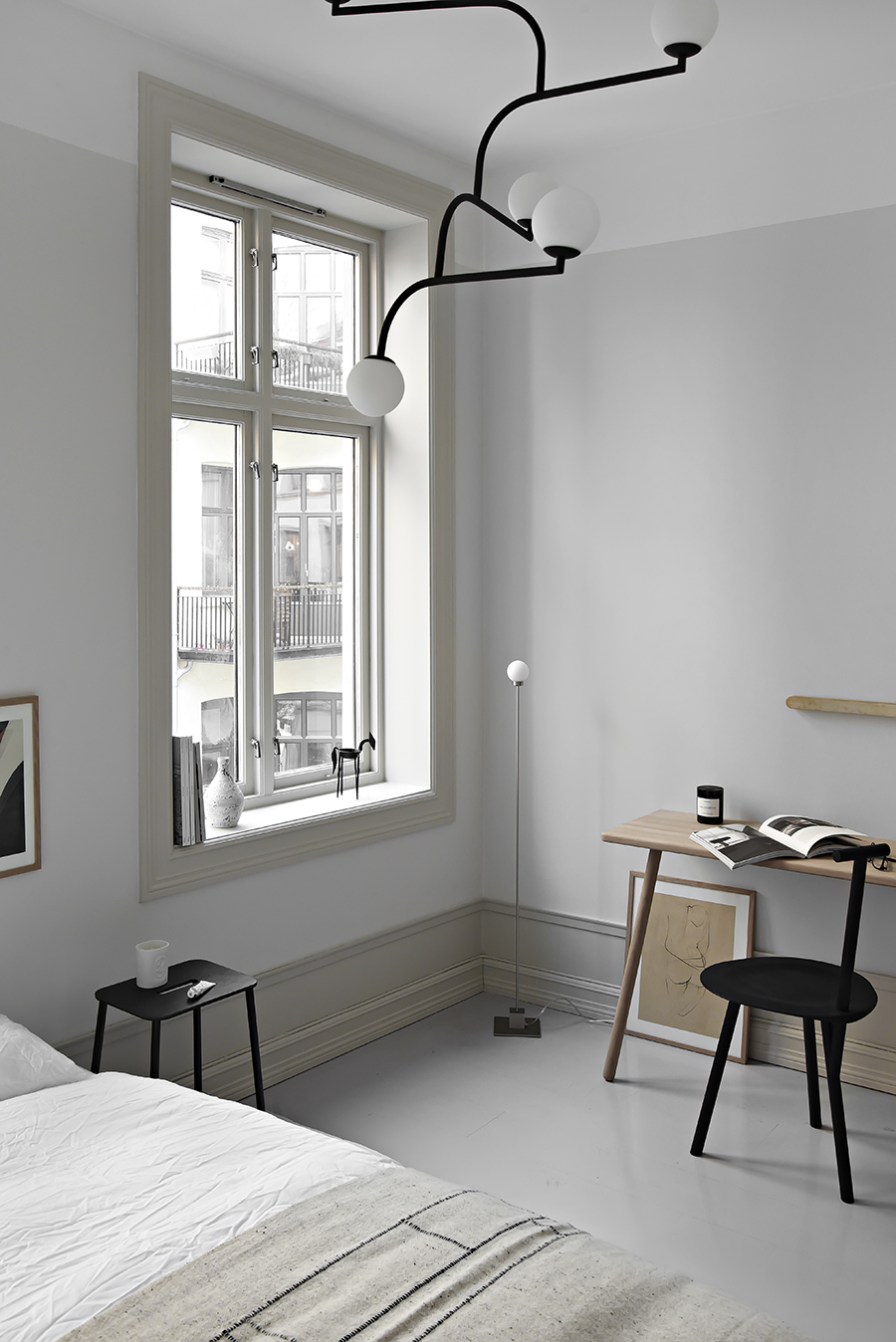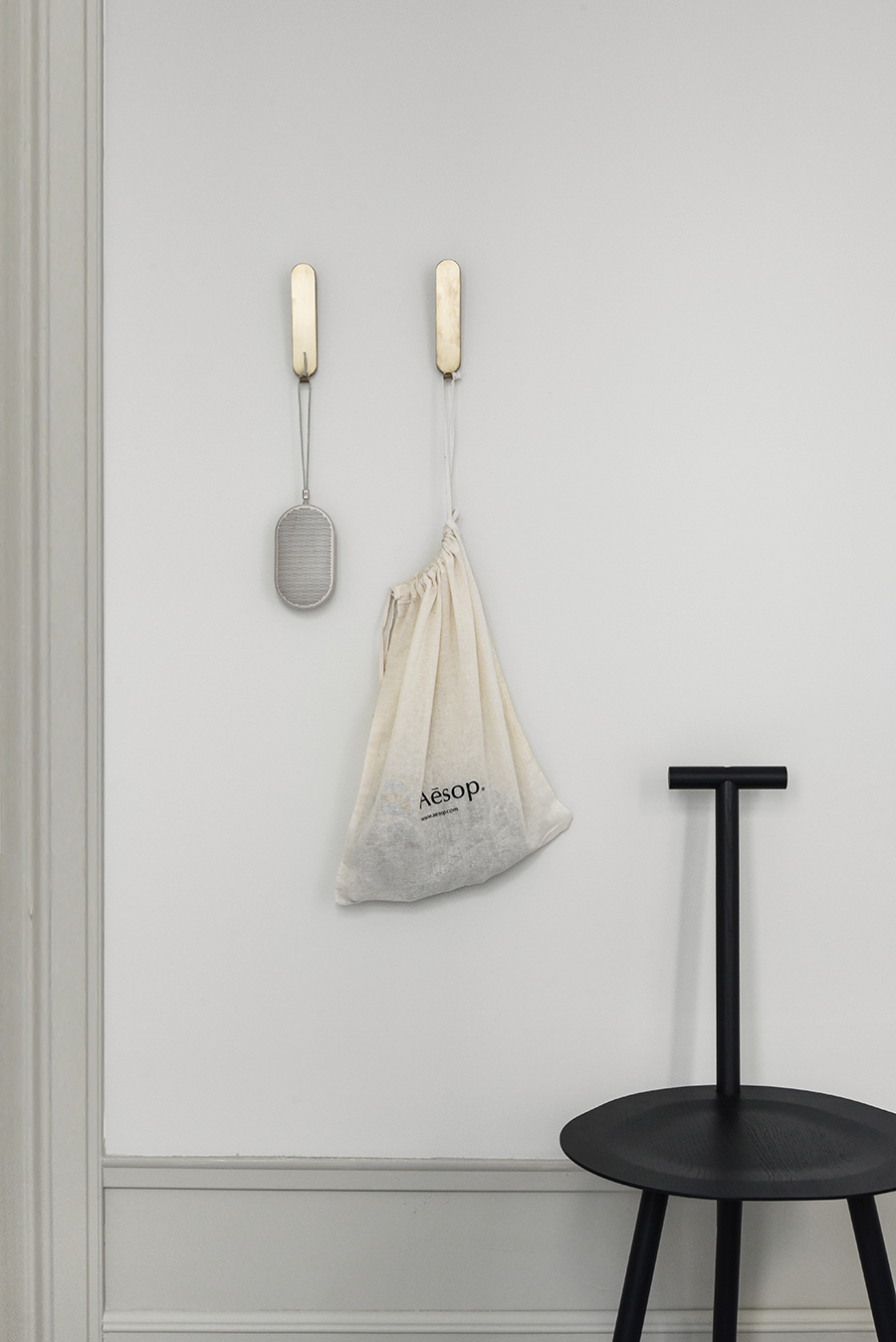 Link to the sales ad here and Katerinas post here with more photos.
Elisabeth