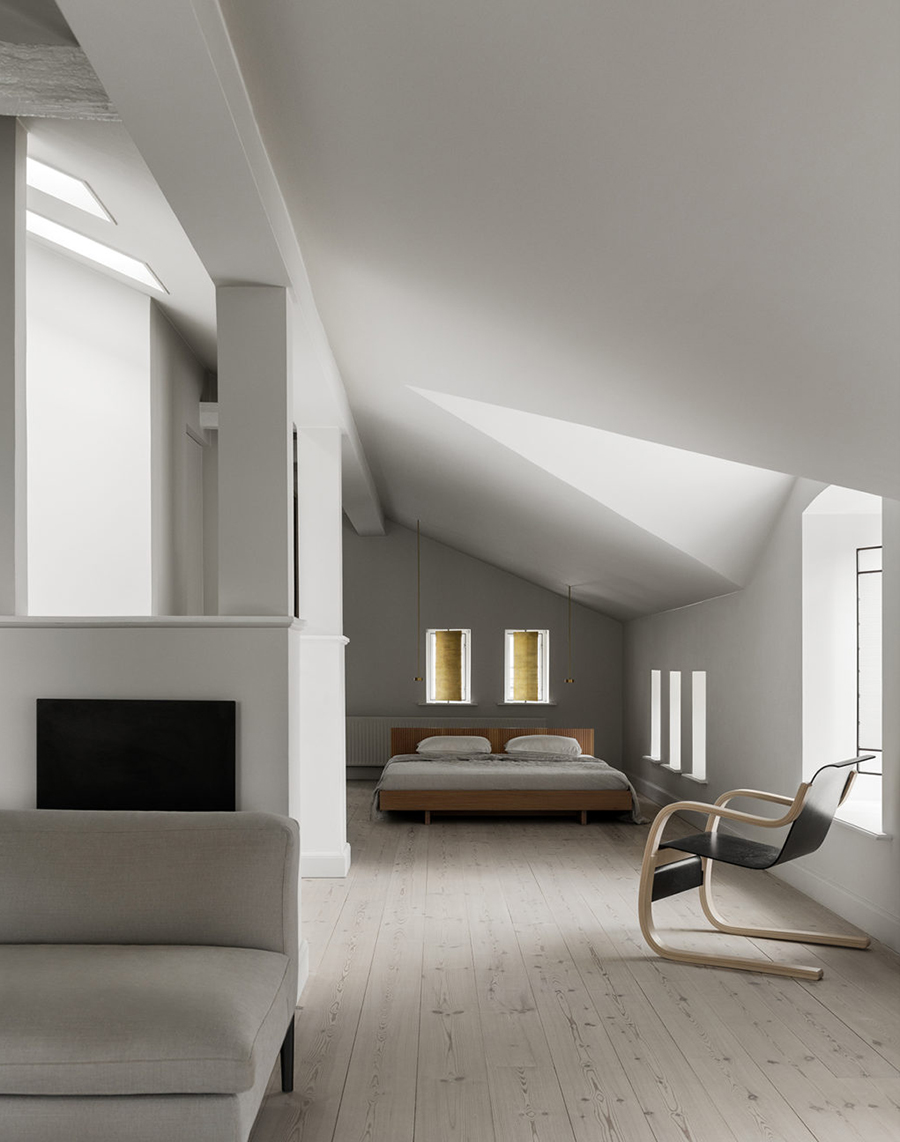 THIS WEEKS MOST INSPIRING // THE STABLE HOUSE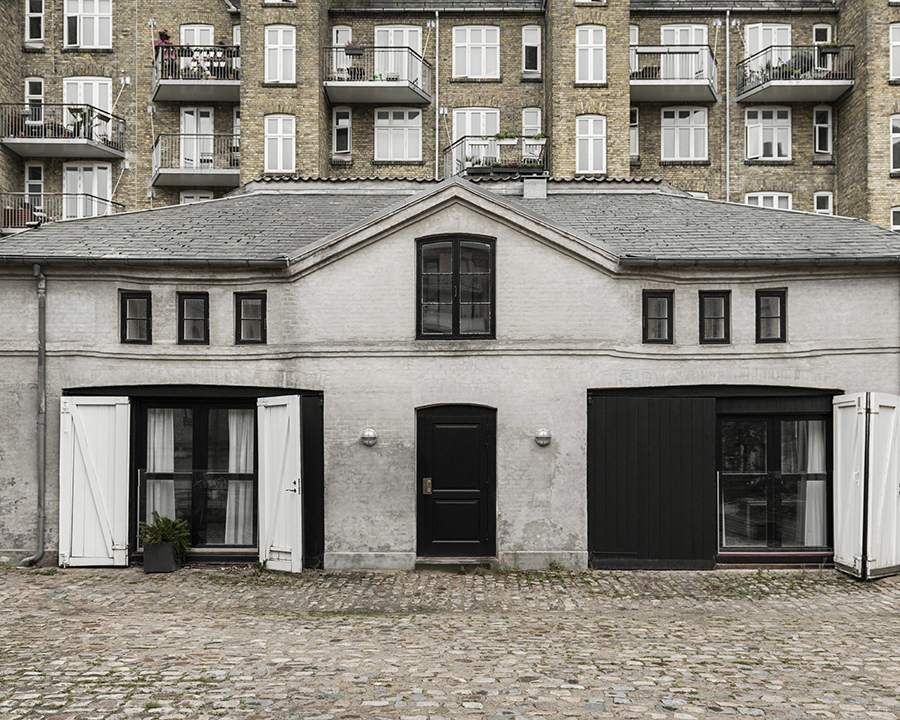 This weeks most inspiring is an old stable in Copenhagen, a project recently completed where Frama did the interior design. It´s one of a few preserved villas in Copenhagen. The building originally functioned as stables for the horses that carried water from the lakes, and the protected facade was created in 1878 by Georg Møller. Frama Studio has completed the residential project, where a series of stylish details included pivoting brass shutters, a terrazzo floor and a custom-made bed wrapped in solid Douglas fir. The result is a light, warm yet minimalistic feel where every detail of the custom-made furnishings and interior has been thought through.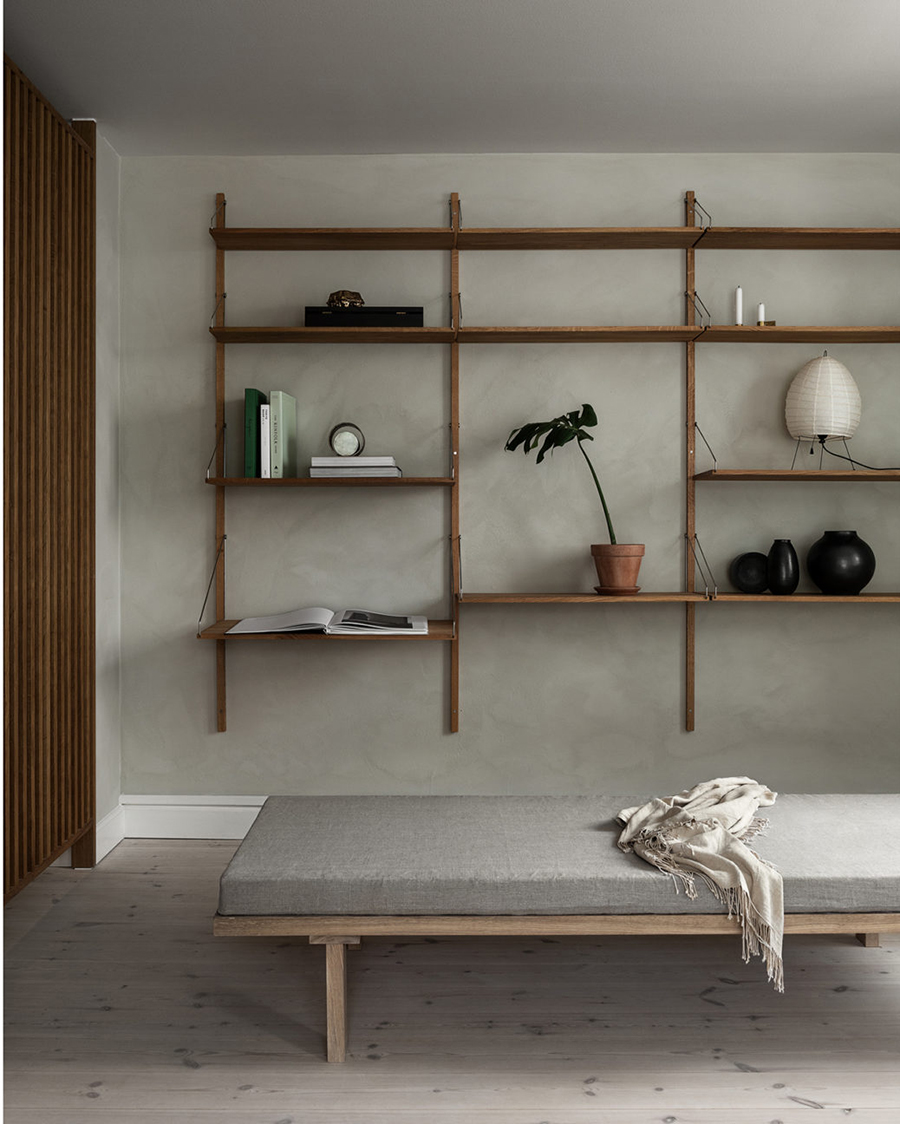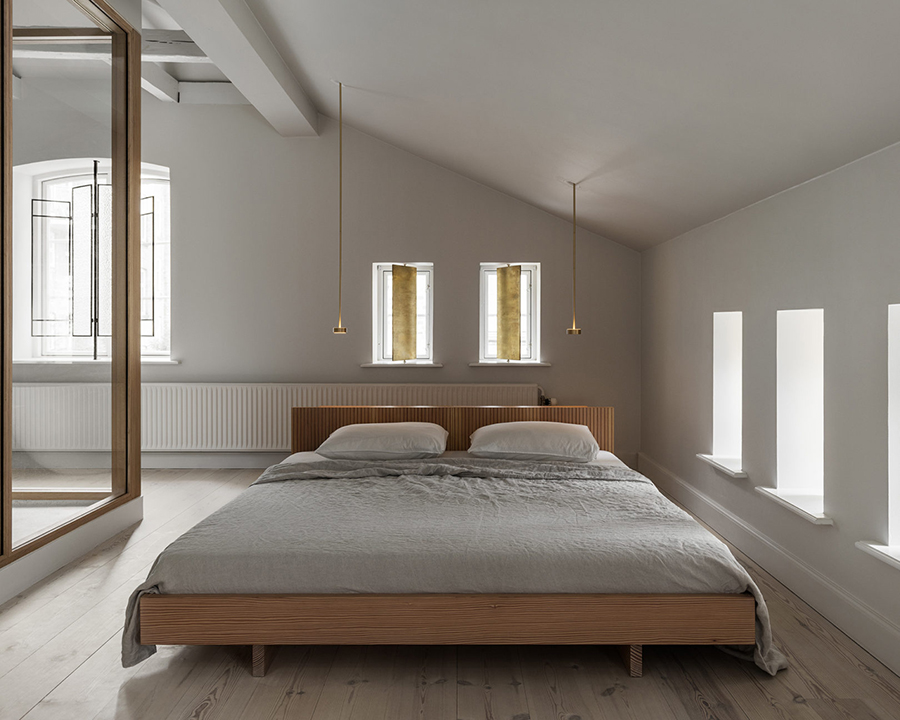 Take notice of details like the brass shutters in the small windows, the custom made sink in terrazzo – where the same material is used throughout the whole bathroom, the simple shelf made in Douglas fir like the floors and the recessed lights above the sink in the bathroom. So very well thought through. The whole project is a great example of good design solutions and understated luxury.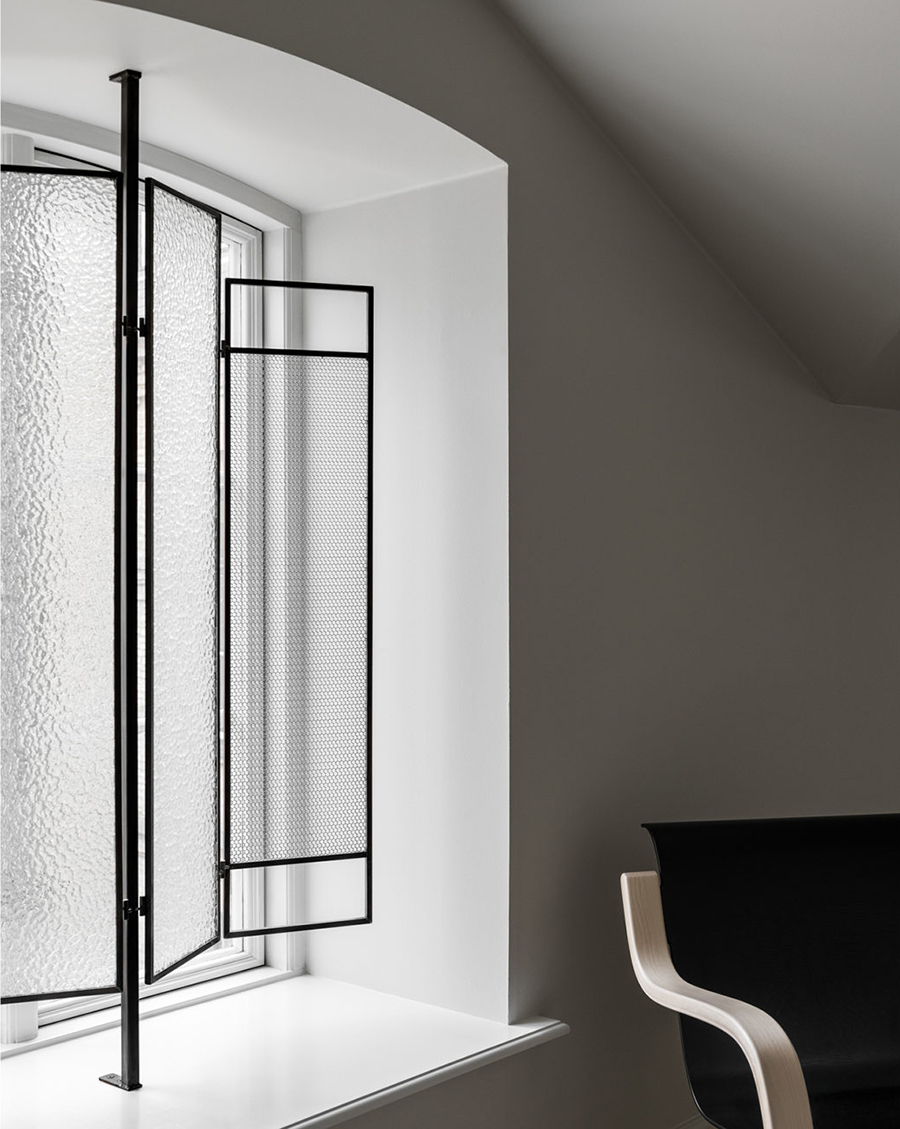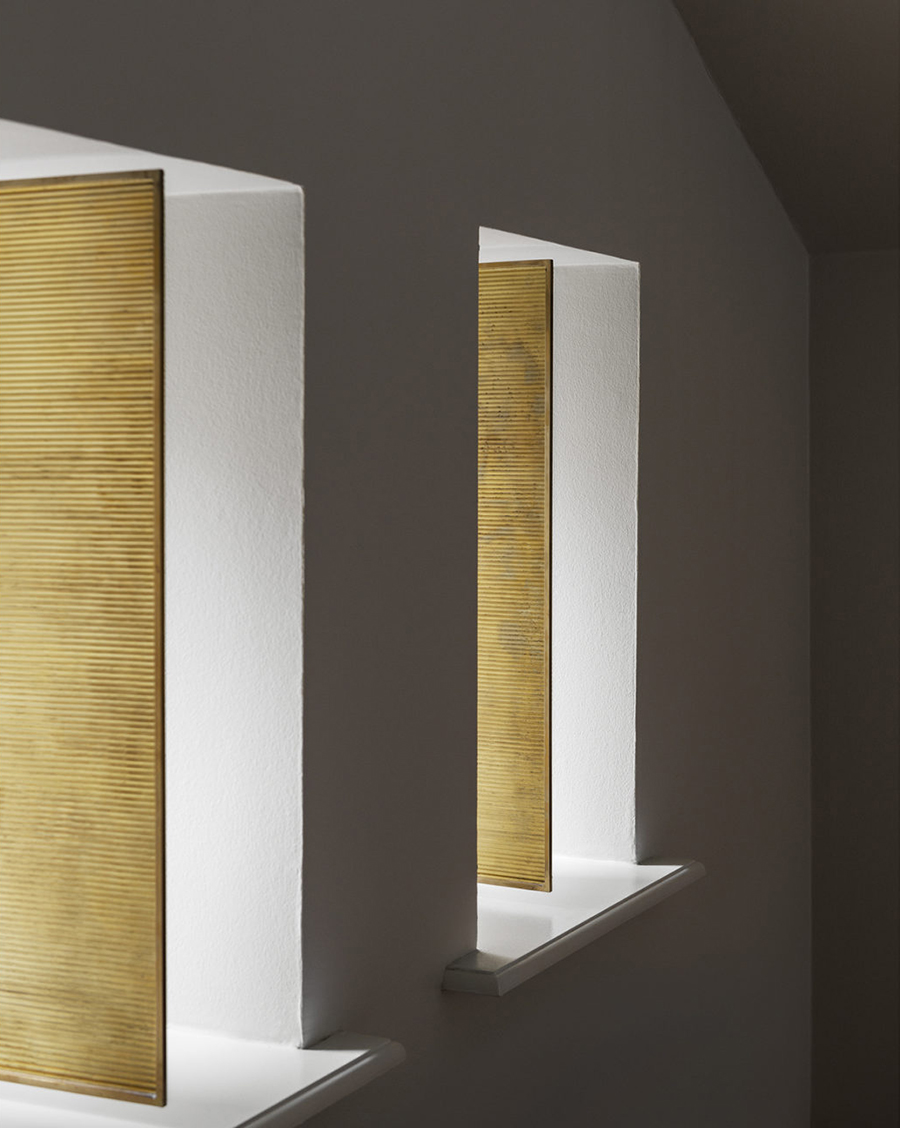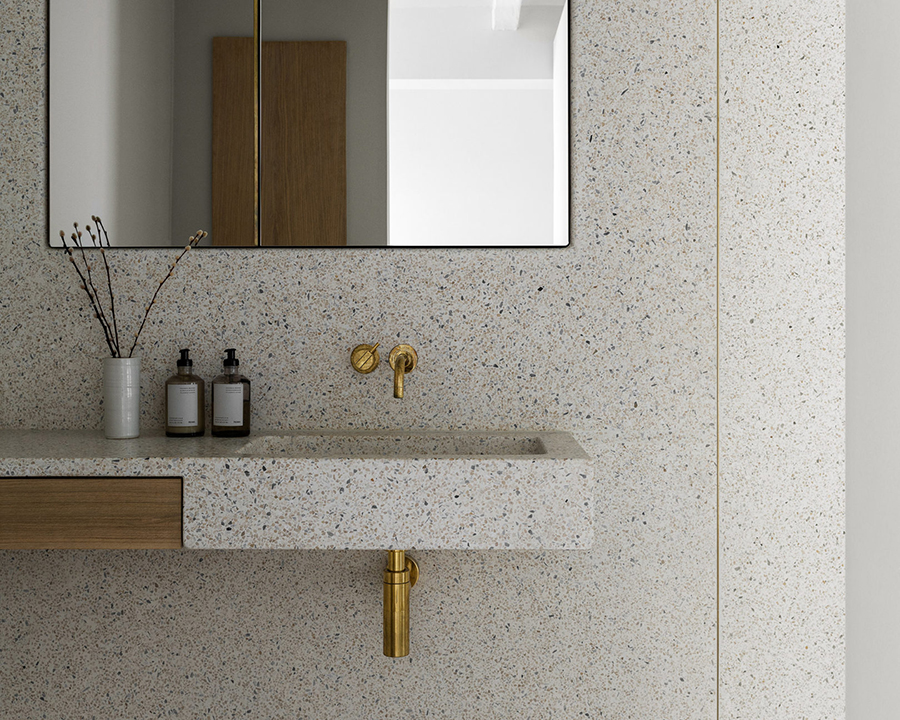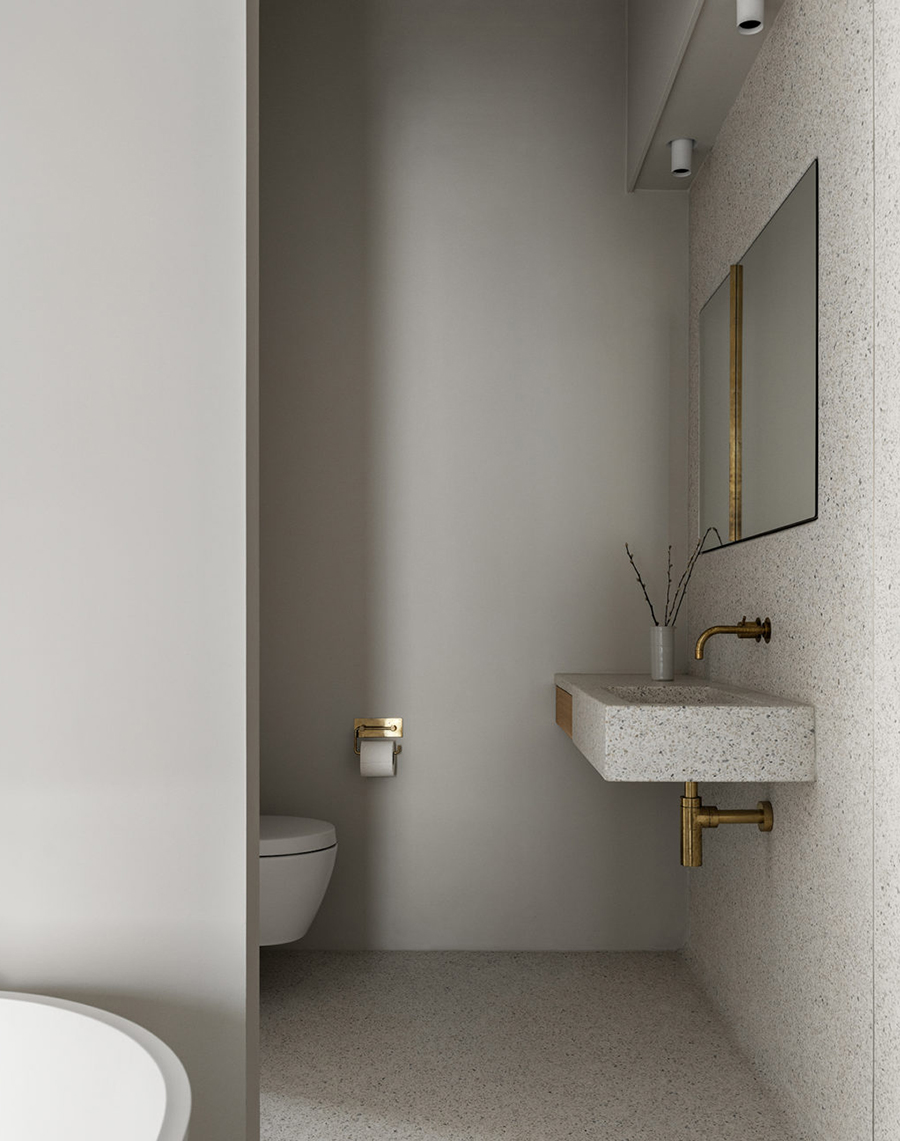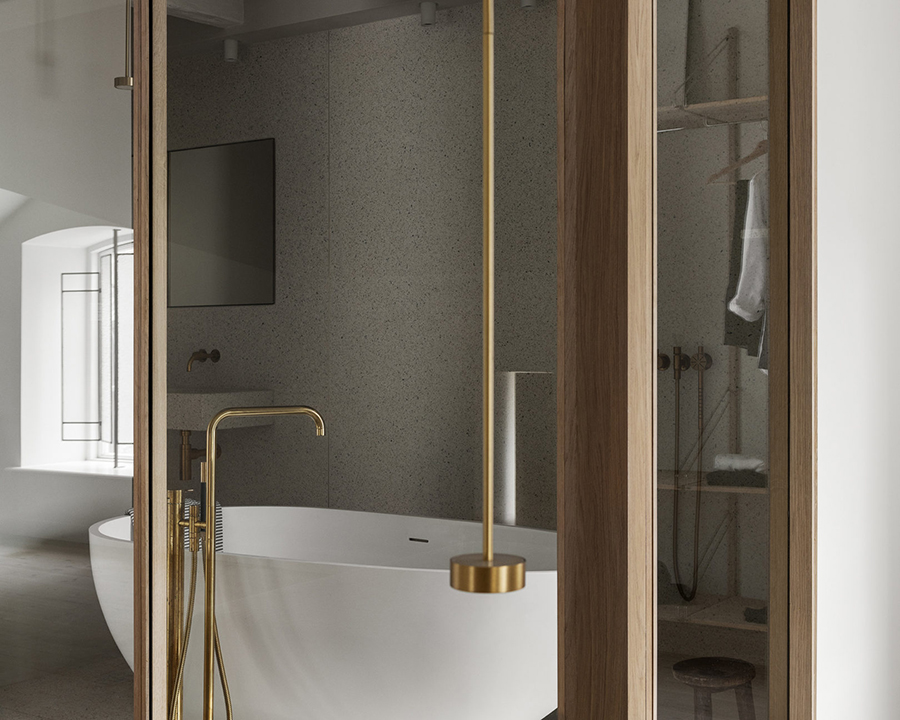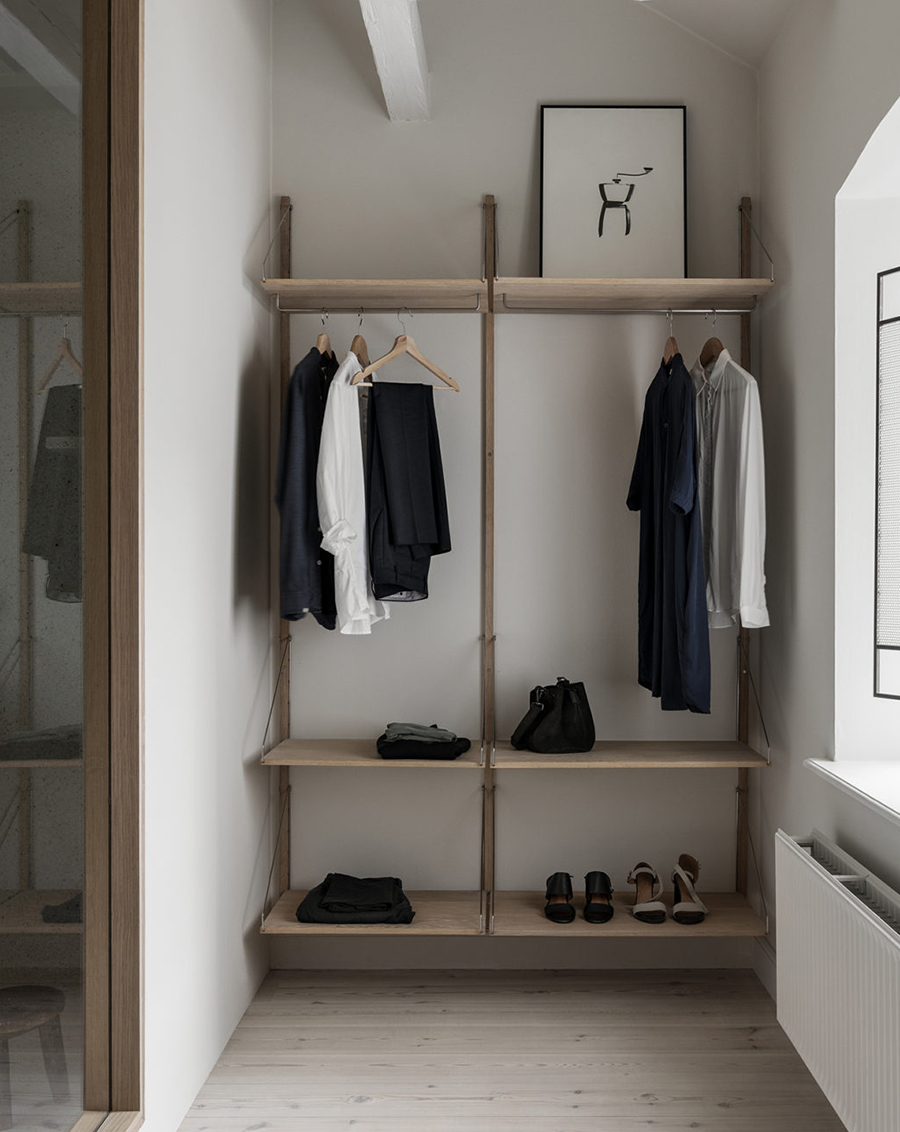 Other inspiring projects by Frama here and here, and a super inspiring residential project – also in Copenhagen by Dubrovska Studios here. 
Elisabeth