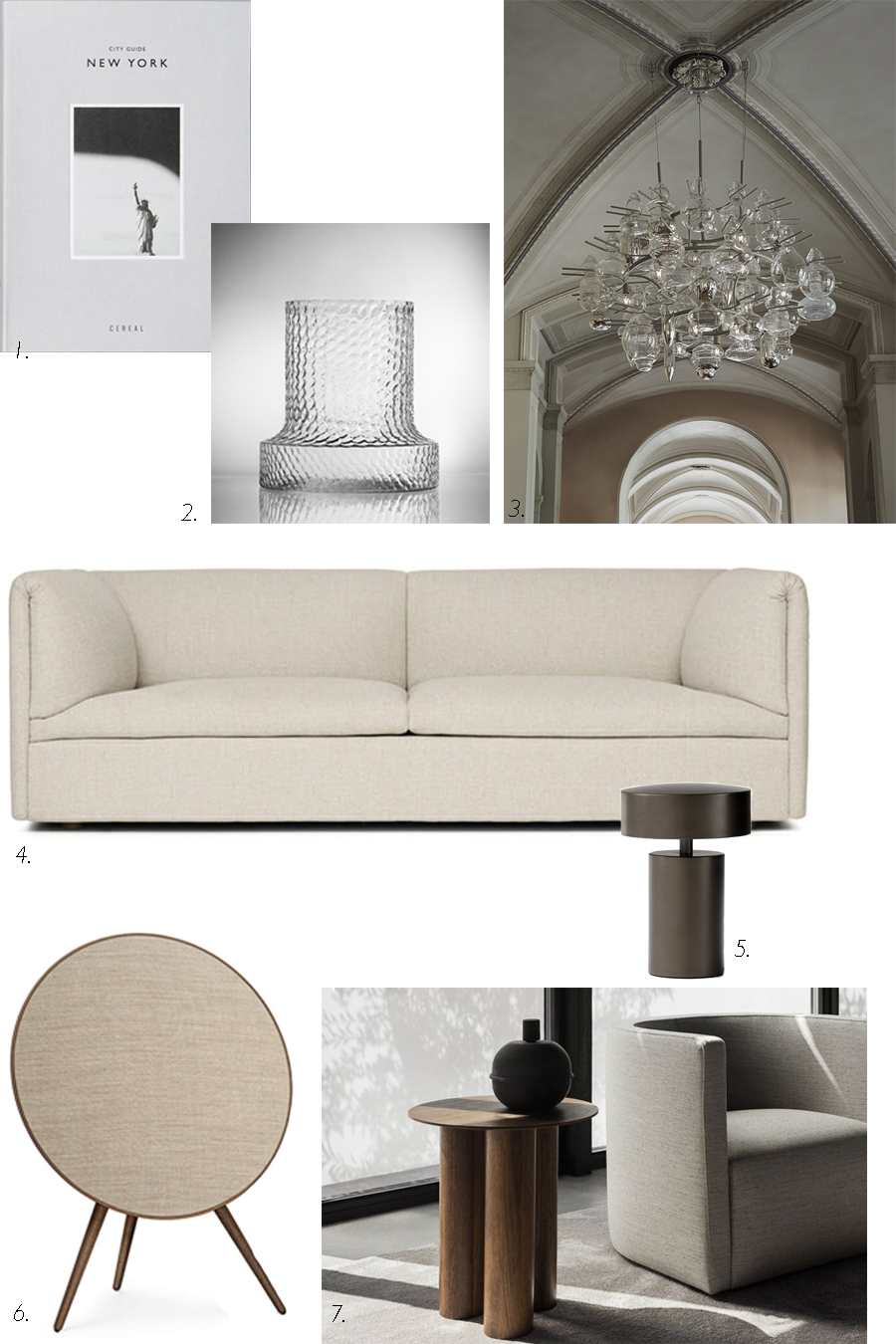 TRENDING // NOVEMBER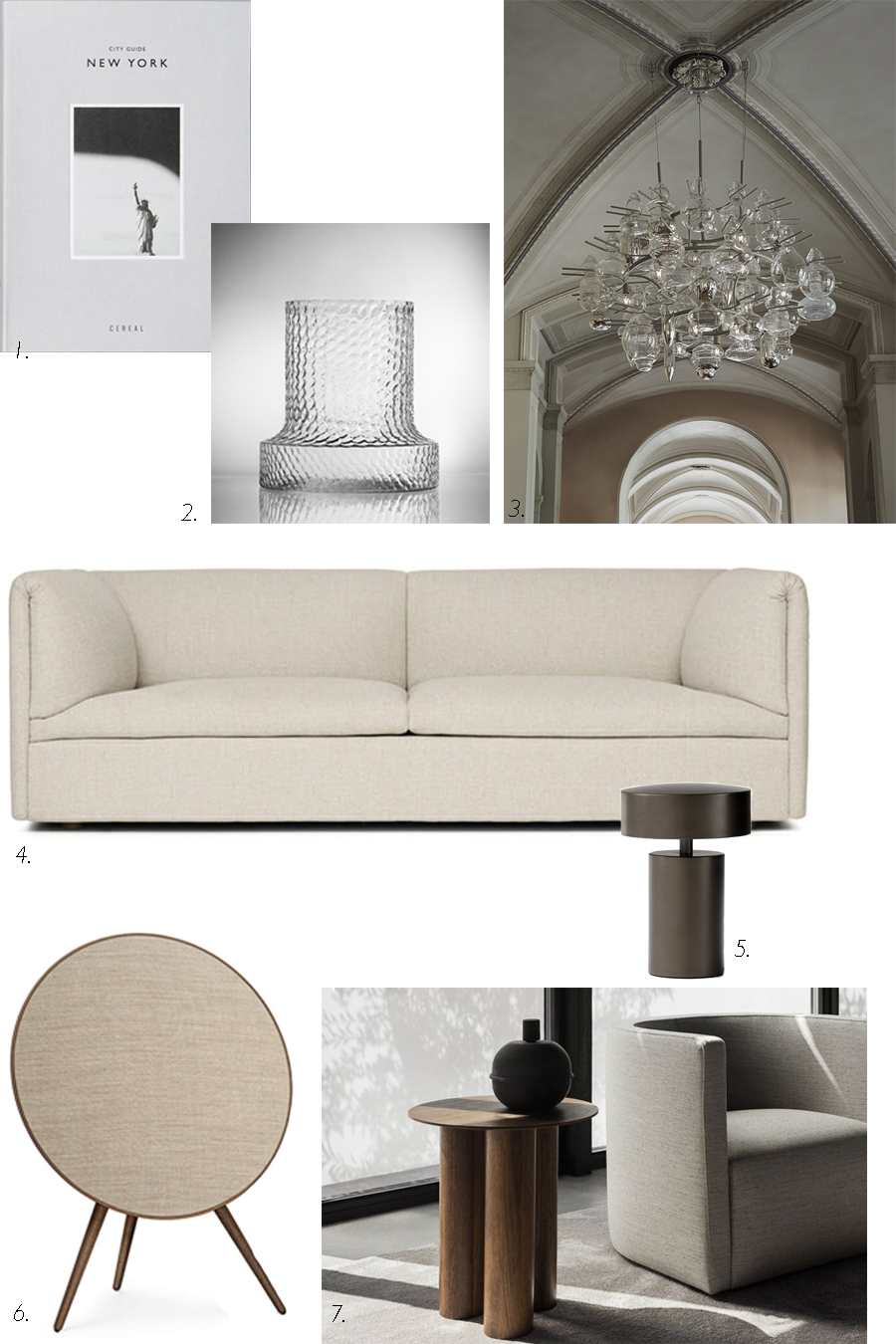 Darker days, more time spent at home with music, books, lighted candles or whatever makes you relax. I've got some news on the trending list for November and some products that is high up on my personal wishlist – to make it even more cozy in my own home, or hyggelig as we say in Scandinavia. Its all about hygge when winter is sneaking up.
1. Cereal recently relaunched their city guides with a fresh design and new content. The New York guide is already on my table and is the perfect companion when you plan a visit in the city. 2. The new series of vases called Kolonn was designed by Carina Seth Andersson for the reopening of the Swedish National Museum in October. Mouth blown at Skrufs Glasbruk in Småland/Sweden. 3. The Swedish National Museum reopened in October after five years of moving, renovations and reconstruction and looks amazing judging by the photos I've seen. A visit in the Swedish capital to see it is on my list asap. The photo is showing a chandelier designed by Swedish designers Monica Backström, Åsa Jungnelius, Simon Klenell, Katja Pettersson, Ludvig Löfgren, Carina Seth Andersson, Gabriella Gustafson/TAF Studio, Matti Klenell, Stina Löfgren and Mattias Ståhlbom/TAF Studio for the new museum. Made at the Glass Factory, Örsjö Belysning. Photo by Pia Ulin. 4. Retreat sofa by Fogia, design by Monica Förster, a timeless sofa made to withstand the passing trends. Bold yet soft, I think this would be the perfect sofa for my own living room. 5. Colum table lamp by Menu, design by Norm Architects. Launched at Orgatec in October this table lamp is inspired by the bollards onboard ships. It combines technology and mood-setting style in a striking mushroom shape with a natural feel. The lamp is cord free and rechargeable. 6. Beoplay A9, has gotten a bronze tone aluminium and warm taupe textile for a special edition as a part of the new Bronze Collection by Beoplay. A9 is designed by Øivind Slaatto and both blends into the interior and stands out as a piece of furniture. Beautiful!  7. Hommage table by Matti Carlson was launched in January this year. After seeing it at neighborhood shop Kollekted By I'm adding it to my own wishlist, the table thats made of massive smoked oak has a beautiful warm depth of color and is both a sculptural object and a functional side table. The table is manufactured in Sweden by Tre Sekel Carpentry.
Elisabeth