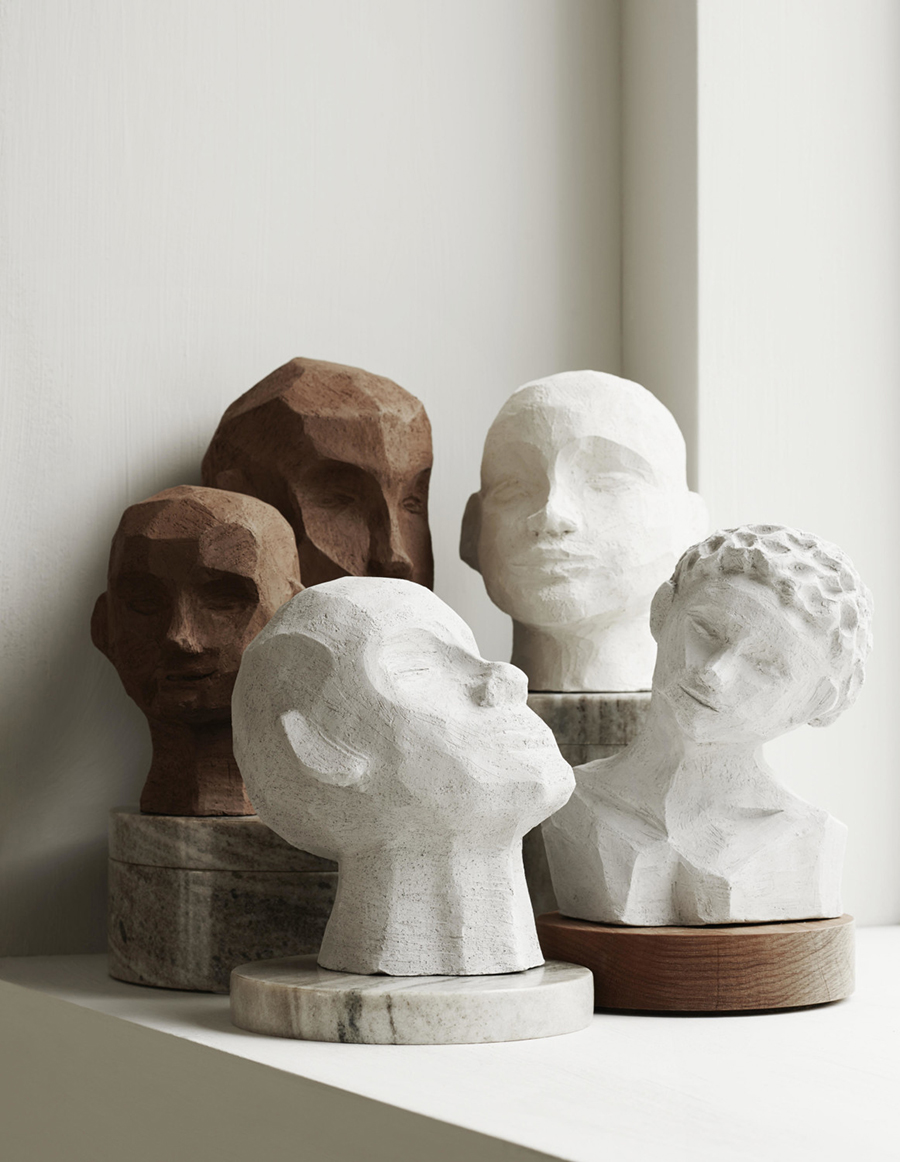 TRENDING // UNIQE ART AND DESIGN PIECES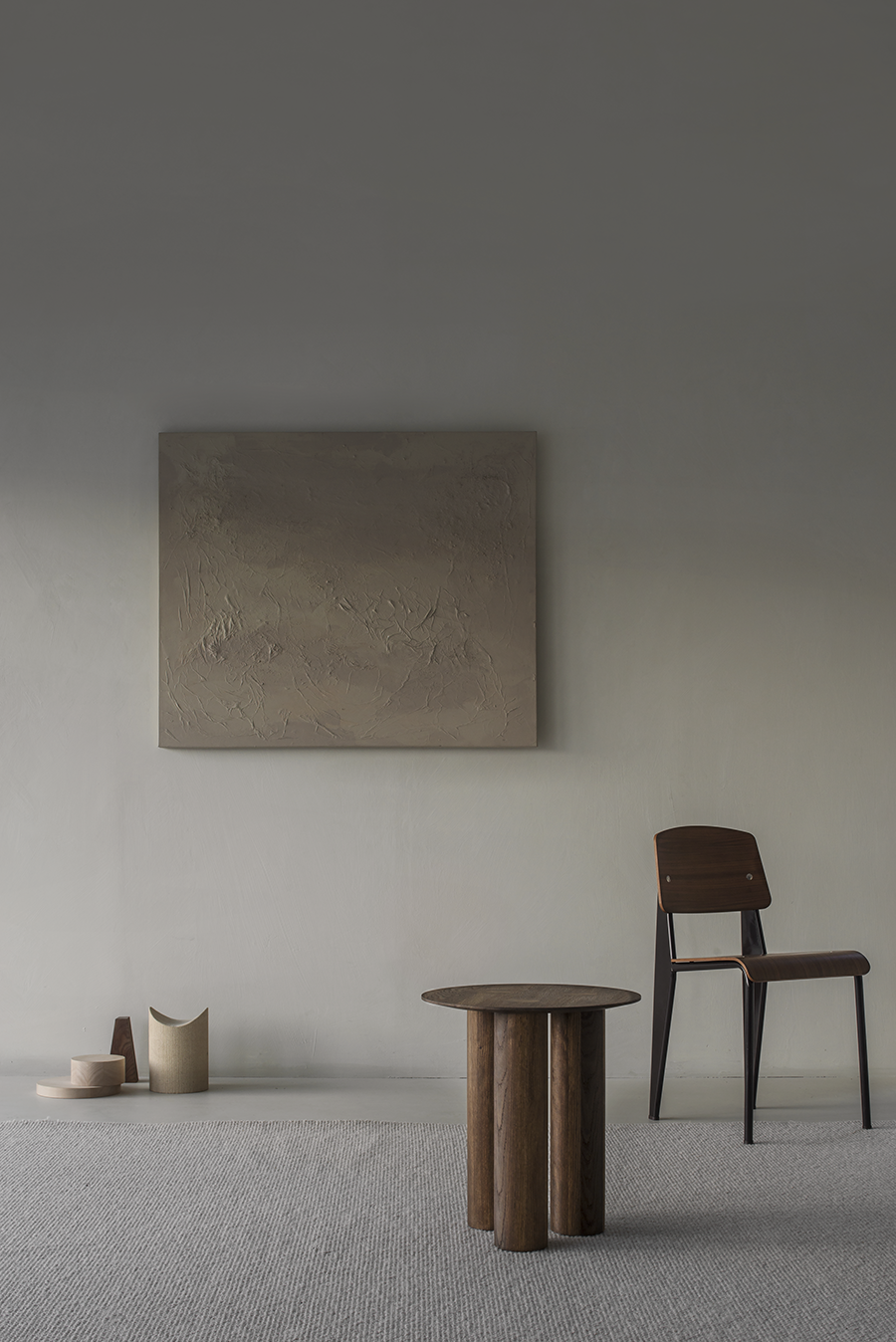 Next week the design brands is showing off their latest news in Stockholm during the Stockholm Furniture Fair, one show, booth or event more impressive than the other. I'm super excited to see it all, but what might be even more interesting is the handmade and the one-of-a-kind we see among artists and designers right now. Since its all about Stockholm these days, these three you should definitely know about.
Matti Carlson runs his own studio based in Stockholm, focusing on handcrafted objects for the interior market. He's pedestals fast become popular and now he is launching a side table, a pendant light and a candle holder. All made by hand and therefor no product is identical to another. The side table (above) is a tribute to the Italian architect Mario Bellini, made of massive smoked oak. I love how the table seems to be completely out of proportions with the thin table top and the massive legs – and yet its perfect. A sculptural and very beautiful side table with a warm depth of color in the wood. Manufactured by Tre Sekel carpentry.
The pendant light (below), made in steel, comes in two sizes. It's surface is made to rust and the end result is a variety of finishes ranging from dark orange to deep brown.  As seen on Oslo Design Fair last week in Annaleena Leinos interior. Styling by Annaleena Interiors, photo by Andy Liffner.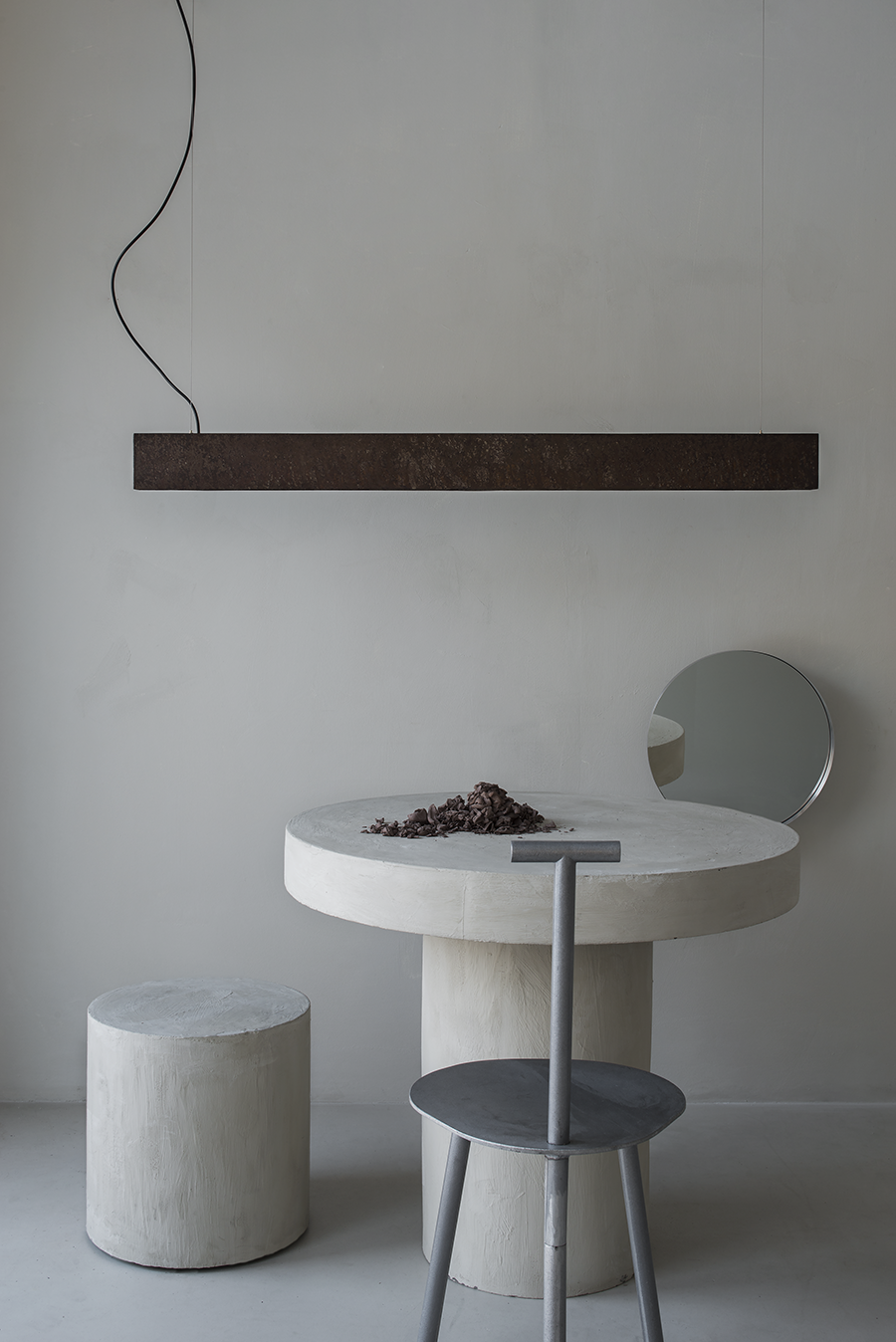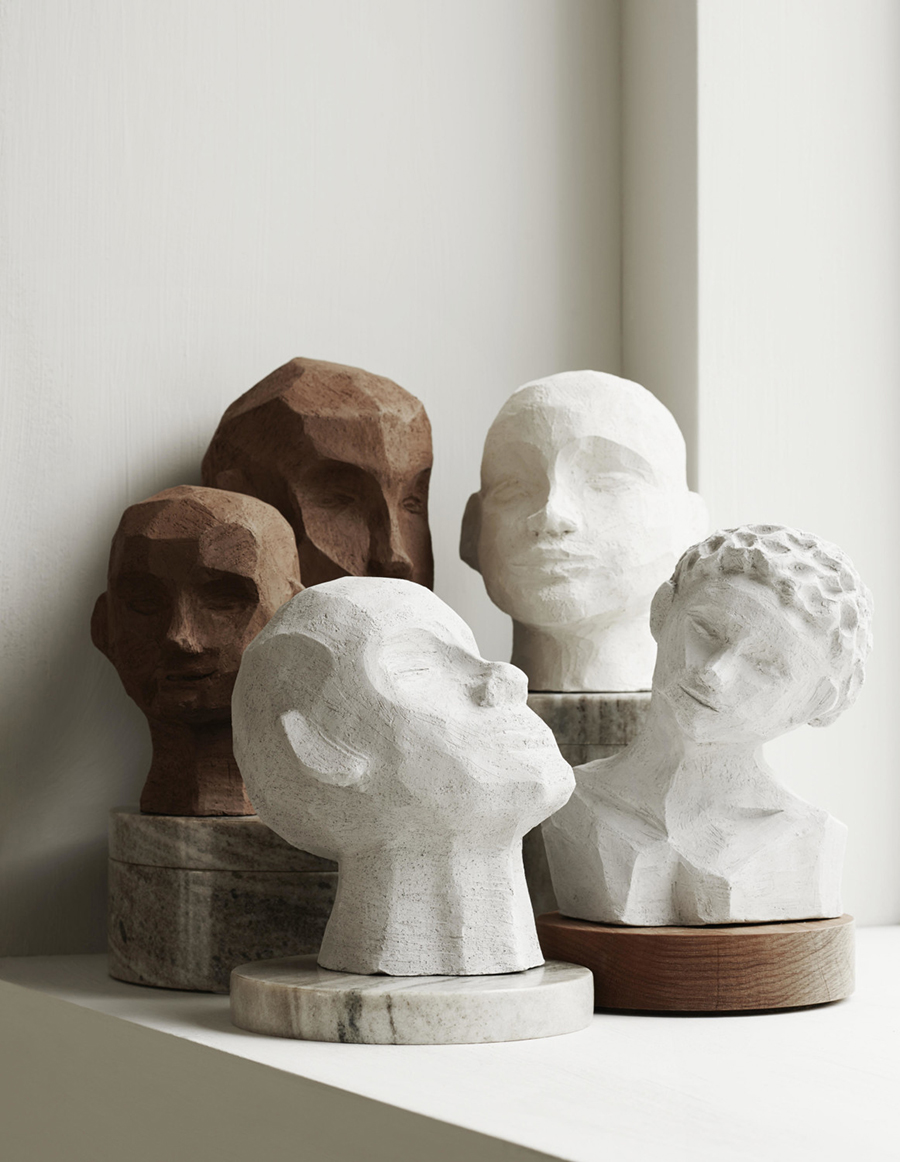 Second up, artist and sculptor Kristiina Haataja, photos above and below. She is working from her atelier in Stockholm and I've enjoyed her stories on Instagram lately where she shows some of the process of making her sculptures. So beautiful and decorative, and very much personal and one of a kind.
Kristiina says about herself, "I attach value to quality and genuinity of art and design, therefore I do everything by hand and all designs are made by me. I use fine lines and simple curves but also geometric figure and the techniques are clay, plaster and paper maché". Find KRISTIINA here and here.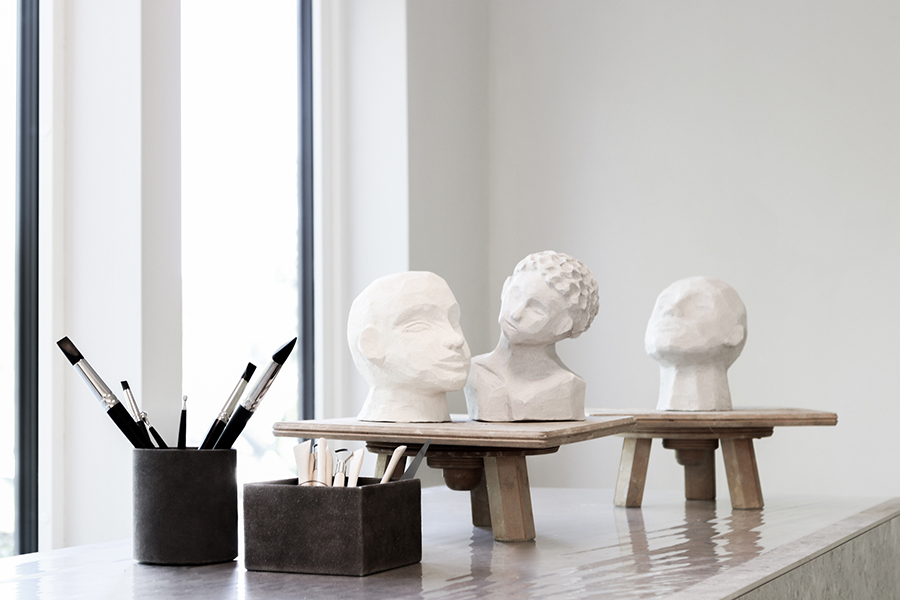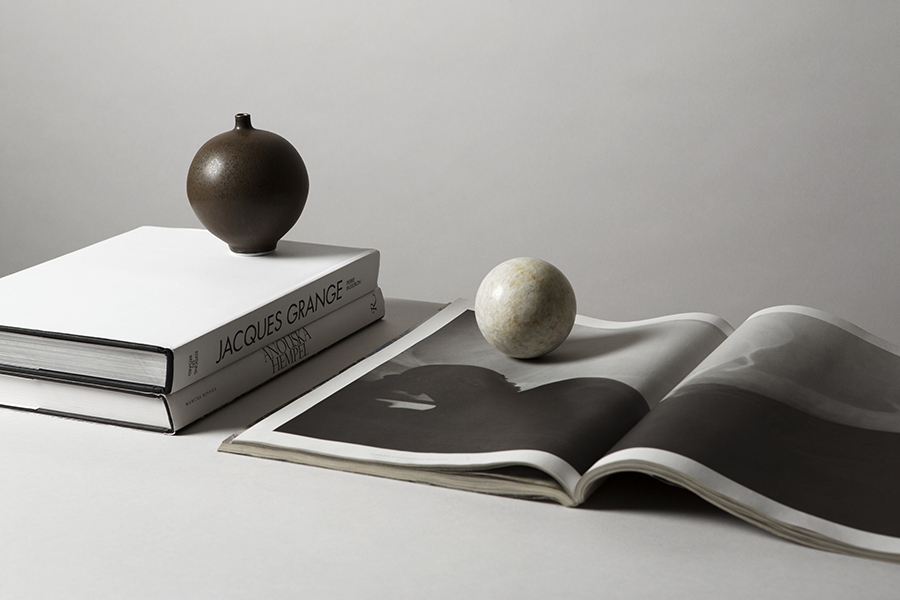 We have seen it for a while, bringing personality into the interior by picking a few selected items you really love instead of buying a lot and cheap, and the mindset of it is definitely here to stay. One Stockholm based shop making it easier to find the unique pieces is Odem Atelier. The third one up was founded by designer and photographer Nikodem Calczynski in early 2017. The goal was to create a living space that celebrate self expression and his  well curated pieces in the ODEM Atelier collection is definitely worth knowing about. In the collection you'll find objects made by petrified Indonesian wood, beautiful stone spheres (above), wooden vessels, hand thrown vases and more made by well known international artists.
Elisabeth