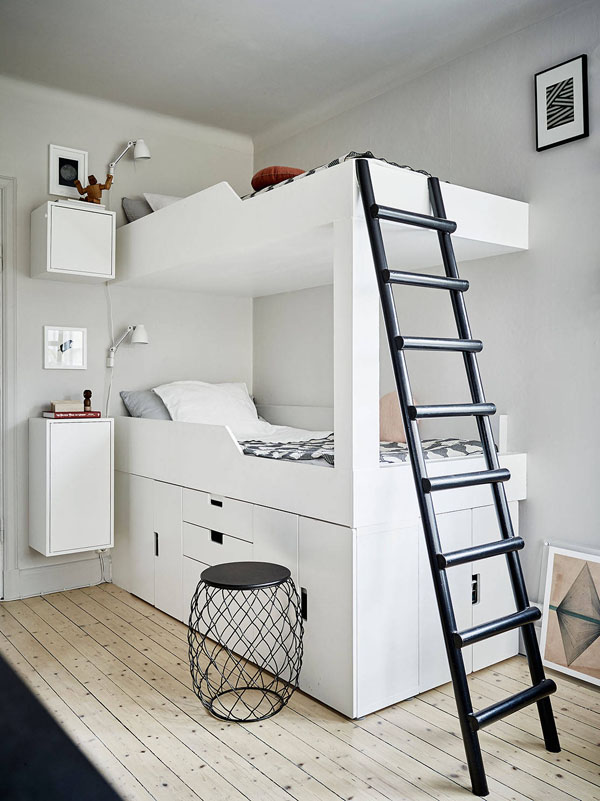 UKENS MEST INSPIRERENDE!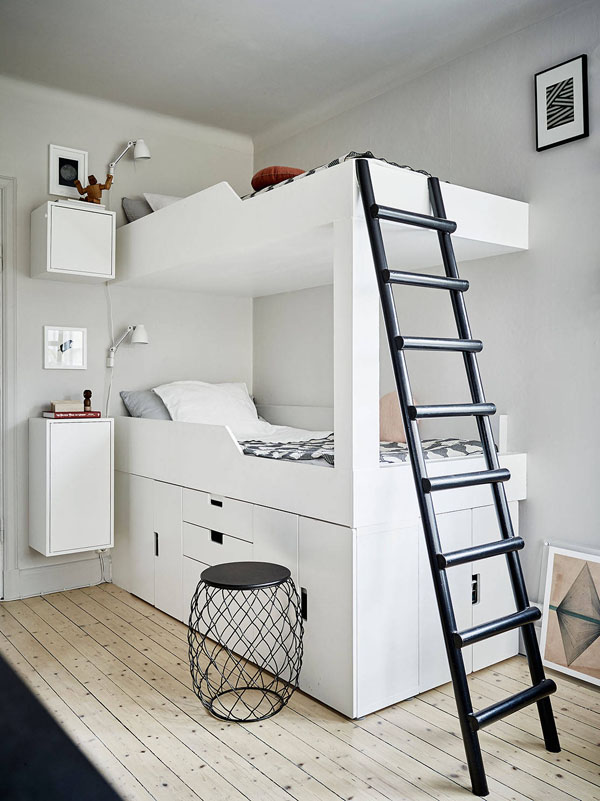 Denne leiligheten er til salgs i Göteborg akkurat nå, og ikke bare er den fin, den er full av smarte og inspirerende løsninger. Den aller beste synes jeg er hvordan en familie på fire har utnyttet soverommet og fått plass til både en adskilt sovedel for foreldrene i tillegg til køyeseng og en liten arbeidsplass. Uten at rommet på noen måte ser trangt eller rotete ut.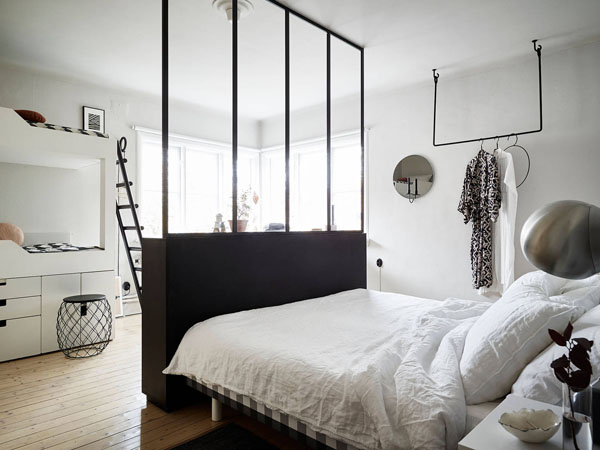 De har satt opp skap i enden av foreldresengen som både bidrar til ekstra oppbevaring og fungerer som en romavdeler. Skapene har fått glassfelter på toppen og er et smart tips for å dele av et rom uten å stjele verken lys eller luft.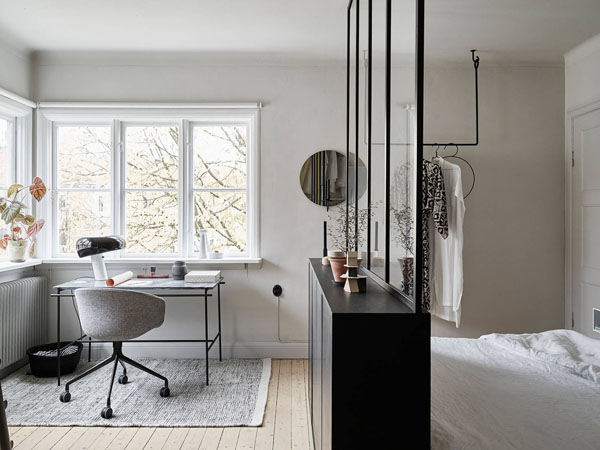 Arbeidsbordet er plassert perfekt ved hjørnevinduene og med et fint teppe under er dette også blitt en egen liten sone i rommet. Barnas køyeseng ser ut til å være en kobinasjon av Ikea-moduler og skreddersøm. Modulene den nederste sengen hviler på ligner Ikeas Stuva-serie. Smart.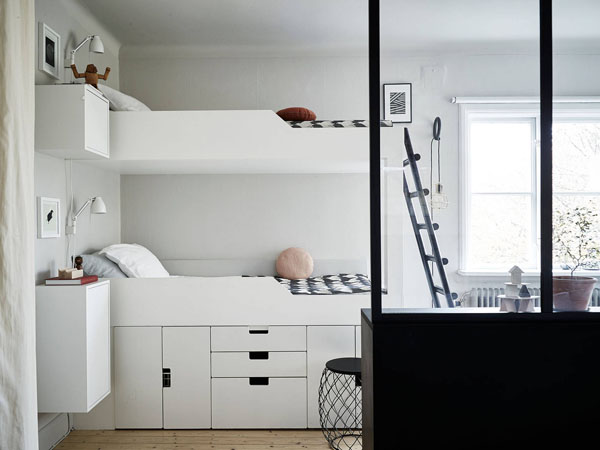 Leiligheten tilhører stylist Joanna Bagge, og her er det så mange gode tips og fin inspirasjon å hente – se bare hvor godt nattbordene passer til køyesengen! Små detaljer som fluktende linjer på nattbord/seng (og her i to etasjer) gjør at selv med mange møbler og funskjoner i rommet ser det ryddig og fint ut. Resten av leiligheten kan du se her.
Ha en fin ny uke!
/Elisabeth
Love how stylist Joanna Bagge has created a well organised bedroom for her family of four. The different zones works very well together, and the sober color scheeme ties it all together. Perfect!
More pics here.