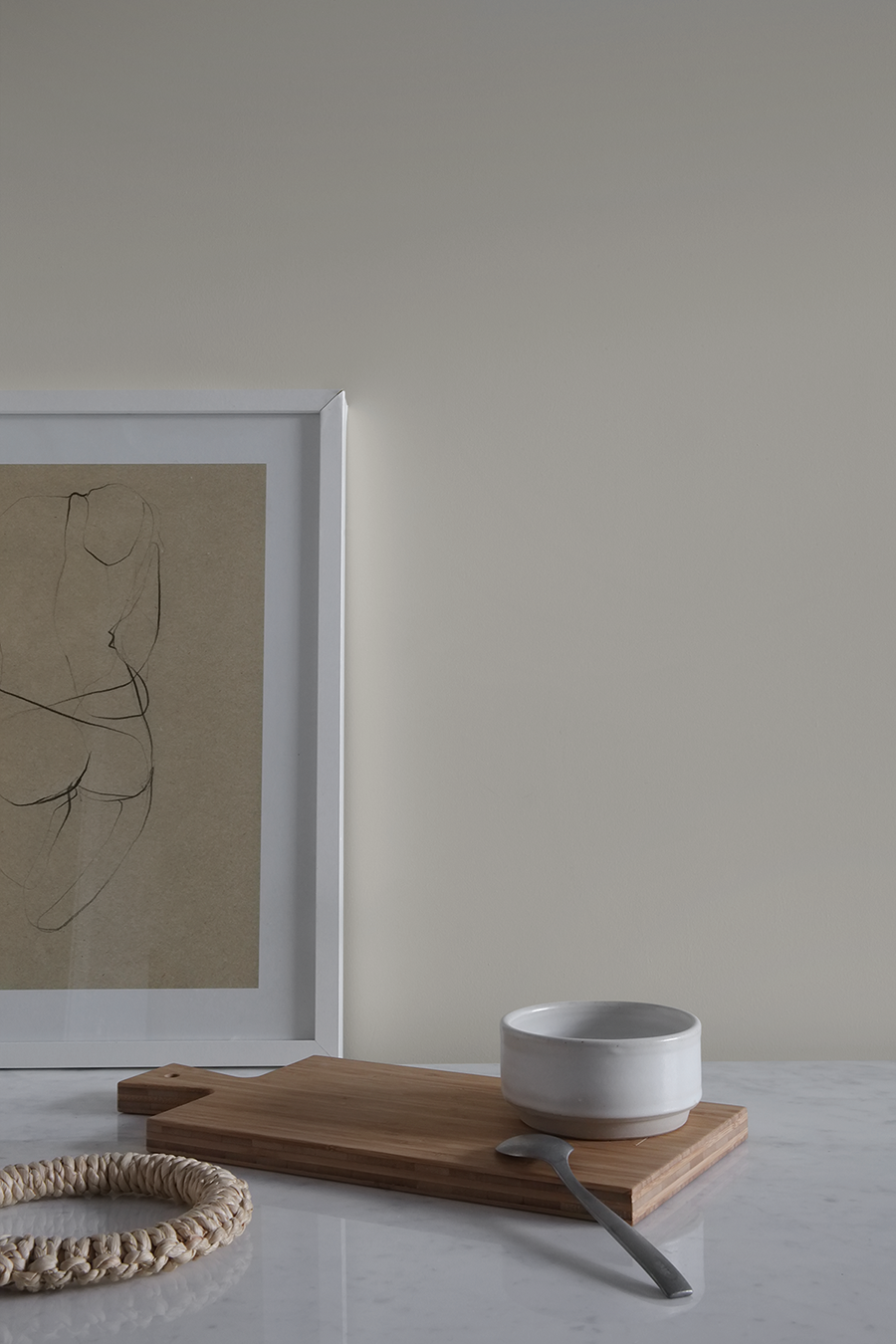 WAITING FOR SPRING // NEW WORK FOR JOTUN LADY
January feels dark and gloomy, Christmas is long gone and all we do is wait for brighter and longer days. At least some of us. In order to inspire you on how to renew your home for spring in a quick and simple way I´ve done a series of photos for Jotun LADY (published here). Their new beautiful yellow and beige colors are perfect for this. For sustainability, use furniture and interior accessories you already got in a new way. 
In the kitchen
Make a beautiful still life by placing your framed art on the counter top leaning against the wall. If you want to extend the living room into the kitchen adding details like this is a good idea. The kitchen will feel so much more connected to the rest of your home as well. The wall is painted with LADY Pure Color 12079 Gleam, a warm and muted yellow color. Will look beautiful to a kitchen in white or light wood. 

Warm neutral colors are still important and the greige colors can easily be combined with almost anything. They appear bright but warmer than white that can be perceived quite cold in the northern countries. Above the wall, window sill and moldings is painted with LADY 1016 Blek Sand. By using the same color on both wall and moldings it makes the room look more spacious.

A spring clean up is a good idea and gives an opportunity make the things you already have look new. Move them around, give them a new purpose and your home will appear different and new with a few simple steps. Small tables and stools can have many functions. As a bed side table, an extra stool for guests – or as a side table in the living room with room for a stack of magazines and a cup of tea. 
Gather smaller favorite items on a table or a shelf and make a beautiful still life. It adds personality and character. The wall above is painted in LADY Pure Color 12076 Modern Beige, a beautiful muted beige color. 
Piles of books and magazines needs a clean up from time to time. Organize, give away the ones you've finished and give your book shelf a spring cleaning too. The wall is painted with LADY Pure Color 12080 Soft Radiance, a muted yellow color. The color is full of energy and warmth, at the same time its perceived calm.
The easiest tip to an early start for spring is bringing in branches from your garden or backyard. Small green leaves will pop a lot sooner than outside! 
Use the same principles in your wardrobe as in the bookshelf. Organize, put away by season or give away clothes you dont wear anymore. A clothing rack is nice for the items you wear the most and can be decorative in the bedroom too. Having an organized wardrobe is the best feeling!
The wall is painted in LADY Pure Color 10678 Space, a bright and muted greige color. The color works well with almost any other material and color and gives the room a soft and calm look. Still not sure on which color to choose – a good tip if you're uncertain is to paint a canvas or mdf-board and leave it in the room for some days so you have time to see the color in different light conditions. Easy to repaint and move around too.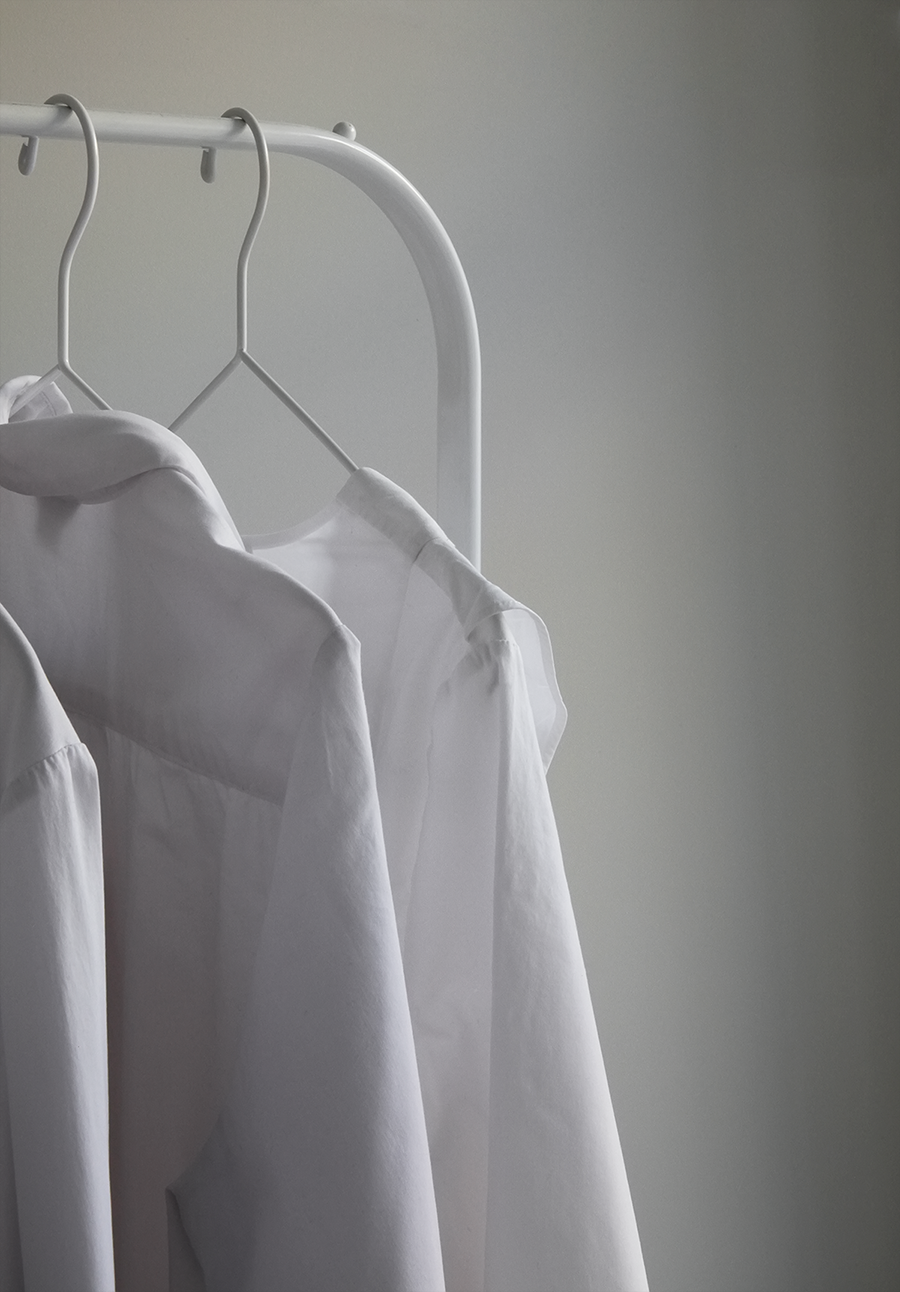 Elisabeth